If you're watching Keeping Up with the Kardashians, you would know about Kylie Jenner, who is one the daughters of Kris and Caitlyn Jenner. Apparently, because of this young lady's extra-ordinary entrepreneurial skills, she has now been famous worldwide as recently declared by Forbes still to be 2020's World's youngest self-made Billionaire. With a net worth of $1 billion to her name at the young age of 22, you'd wonder how Kylie made it this far in the World of business. With a significant investment in her cosmetic line, Kylie Cosmetics, she made a great move of selling 51% of her interest to the beauty giant, Coty Inc., which move sealed her in the Billionaire's list in 2019 and maintained her spot even into 2020.
In this article, however, let us consider how Kylie Jenner as a millennial billionaire spends her vacation with her family or love ones.
The blended family of the Kardashians and the Jenners have been a show of luxury and a glamorous space of famous for being famous. So you can just expect nothing short of glam and style even in their vacations. The spending involves blows up and maxing up credit cards, too. Whether it's just a beach getaway to Mexico or a trip to Paris for the Fashion Week, best to always expect all of them to travel in style and spend with some degree of extravagance. For Kylie's part, wait till you read further how much investment money she puts into her rest and travel time to rejuvenate her soul!
1. BIRTHDAY BOATING AROUND ITALIAN COASTLINE FOR $50,000/WEEK BY KYLIE JENNER AND BOYFRIEND, TRAVIS SCOTT
In case you haven't heard yet, the Kardashian-Jenner family has always had this thing with luxury boats. Yachts are a staple in their usual vacations. Credits to family influence, for Kylie's 22 birthday, she and her boyfriend, Travis Scott, enjoyed an Italian coastline cruising with a rented yacht. Such a luxury experience in Italy pays a good sum of $50,000 per week.
Likewise, Kylie's half-sister, Kourtney Kardashian, equally enjoys this boating activity around Italy also. In fact, in 2016, Charter World revealed how Kourtney took out the family's favorite "Sealyon" motor yacht for a trip across Portofino, Capri, and Ponza. The trip costs $110,000/week, which excludes all other expenses that come from swiping the credit cards for this planned activity. Knowing Kourtney, this trip has got to be glamorous and extravagant.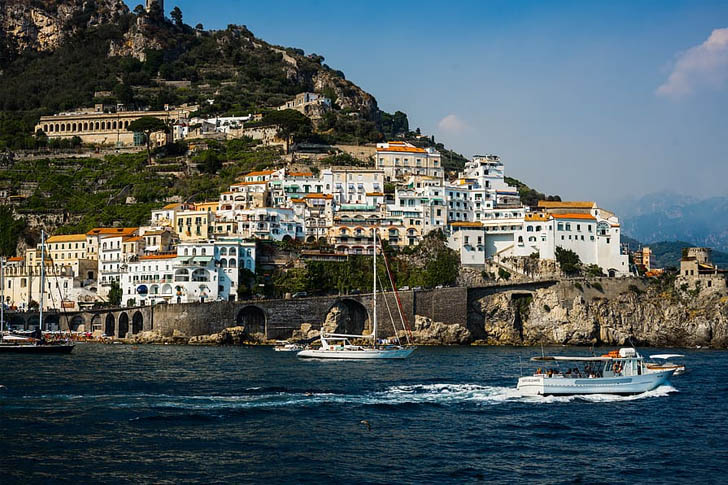 2. 22ND BIRTHDAY ON A SUPERYACHT OFF THE AMALFI COAST OF ITALY FOR $250 MILLION BY KYLIE JENNER
For this young Billionaire's birthday, she celebrated it in style and off the coast of Amalfi, with 22 guests onboard a luxury boat she rented for $1.25 million per week, plus expenses. The luxury yacht feats various amenities such as a beach club, swimming pool, plunge pool, experiential showers, a complete spa with a sauna, a Turkish bath, and a massage room. This boat takes a 31-person crew to get the boat to operate fully and get all amenities to function. The boat was designed by Andrew Winch, an internationally renowned English yacht designer and was featured in Business Insider. In 2014, The World Superyacht Awards awarded the boat, "Yacht of the Year Over 82 Meters." We can all say that this trip has been quite the extravagant one of all celebrations and vacations of the family. It is just totally mindblowing. Also, the cost of this celebration is equivalent probably to thousands of maxed-out credit cards of celebrities put together out there. Beat that!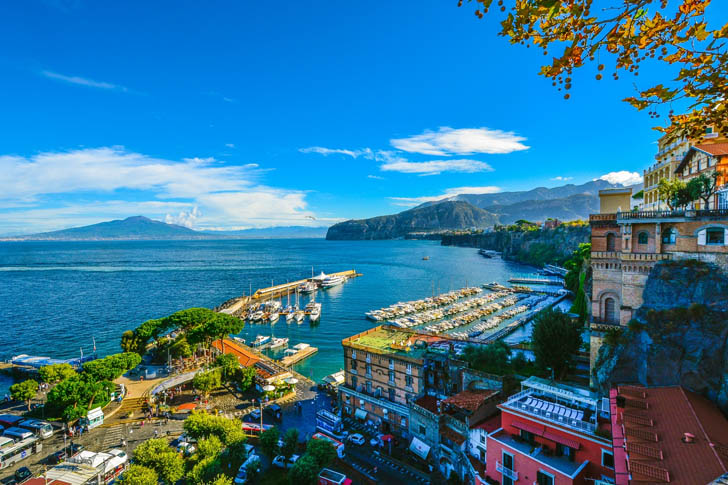 3. BONUS: A VIEW OF HOW COSTLY KYLIE'S VACATION MEALS AND TREATS ARE
Another example of the Kardashian-Jenner family's extravagance and glam even on food is the snapshot of a gorgeous charcuterie plate that Birthday girl, Kylie, shared on her Instagram post. We have no way of exactly knowing how much the whole spread costs, but if they're the authentic focaccia bread and prosciutto in Italy, they will never come cheap.
Here's something we know, though, that Kylie and her birthday group splurged on food in at Zass, a Michelin-starred restaurant where items on their menu would cost between €77 to $147.56 per pax. Best believe that food with that price is of a high degree in quality and class. Yes, safe to say, they're food made for the gods.