With a whopping net worth of $260 million to Leonardo DiCaprio's name, a splurge on real estate will do him no harm. It may lessen his liquidity for years, but it will undoubtedly preserve his net worth subject to some future credit risk. But ultimately, if anything, it'll grow his net worth a few millions more. The Once Upon a Time In Hollywood star is a known real estate tycoon, but did you know that he also owns an island? See, when he's not busy with earning millions for his advocacies, he's out there in the looks for properties worth his time and investment. Here, we will introduce to you the lucky six properties DiCaprio considered and their located across California, New York, and beyond.
In 1998, DiCaprio bought his first home just one year after Titanic was released. His first property was based in Los Angeles and cost about $770,000 for a 3,560-square-foot starter home. It was only in October 2018 that he finally listed his first Spanish-style house all fixed up, with top of the line home security system, up for sale for a good amount of $1.7 million.
Prior to the sale of his Silver Lake neighborhood home, DiCaprio was already deep into his buying and selling spree. At that time, he put two of his properties up for sale, which includes his Malibu house for $10.95 million in 2016 and his ranch home in Studio City for nearly $2.4 million in the same year.
Credits to his hard work over the years, DiCaprio now owns recent over-the-top properties. Let's take a look at DiCaprio's impressive property portfolio.
1. Los Feliz home
This property sits in Los Feliz, California, with a 4,644-square-foot, five-bedroom, seven-bathroom traditional-style home. He bought this property from musician Moby who sold it to him for $4.9 million. According to Trulia, the home next door is still owned by Moby. Also, the Los Angeles Times in April 2019, reported that the property was bought by DiCaprio for a family member.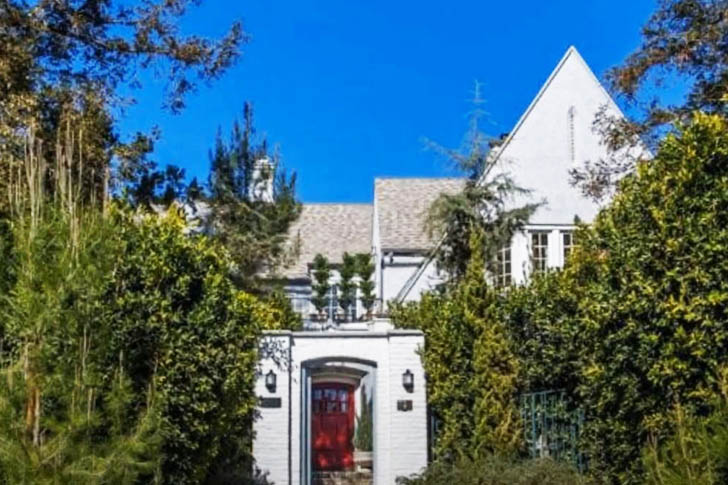 2. Malibu home
Back in 2017, DiCaprio set his eye on a cottage over 1.76 acres of land located on Malibu's Paradise Cove. It is, in fact, just a small cliffside property and is just at least a 600 sq. ft. property. However, for such beauty, it'll take a staggering $23 million investment to own. The Realtor reports that the property is actually neighbors with Courteney Cox.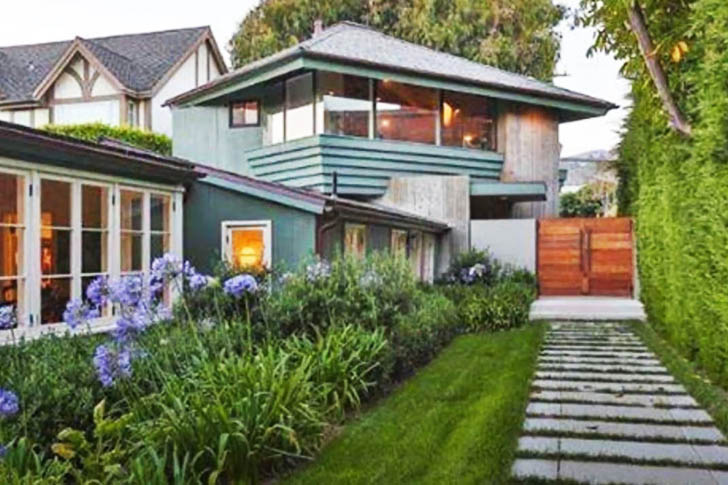 3. Hollywood Hills home
This property was bought back in the '90s from Madonna at $2 million. Until today, DiCaprio still owns it and rents it out to various actor friends. The mansion is located in Hollywood hills and has five-bedrooms with impressive flooring, eight-and-a-half bathrooms in a 12,530 sq. ft. living space. The estate home also comes with a screening room, a wine cellar, a spa, and other typical luxurious amenities that should be in a celebrity's home. Of course, did I mention an infinity pool already? How about an oversized subterranean garage?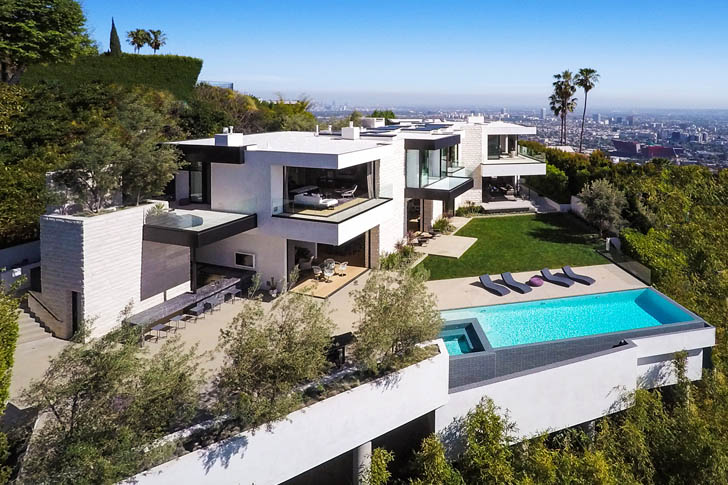 4. Palm Springs historical home
This at least 7,000 sq. ft. Palm Springs home is a six-bedroom, seven-and-a-half bathroom in a mid-century modern dream home design. The main house, though, is said to have been built way back in1964. The property used to belong to Dinah Shore. Credits to the historical value of the home, DiCaprio was able to turn it into a business investment where he regularly offers host tours and houses guests for $3,750 per night. The estate comes with a guesthouse, a casita, a pool, a gym, and a tennis court.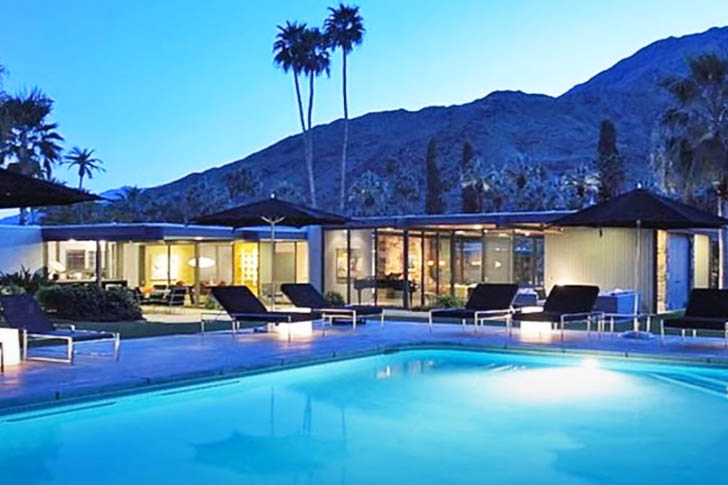 5. Pacific Beach bungalow
Back in 1998, DiCaprio started his property purchasing spree. For more than $1.7 million, the actor purchased this 1950s, two-story bungalow in Malibu. The bungalow has three-bedrooms, two bathrooms and it has a living space of 1,765 sq. ft. This home boasts a gorgeous view of the Pacific Ocean.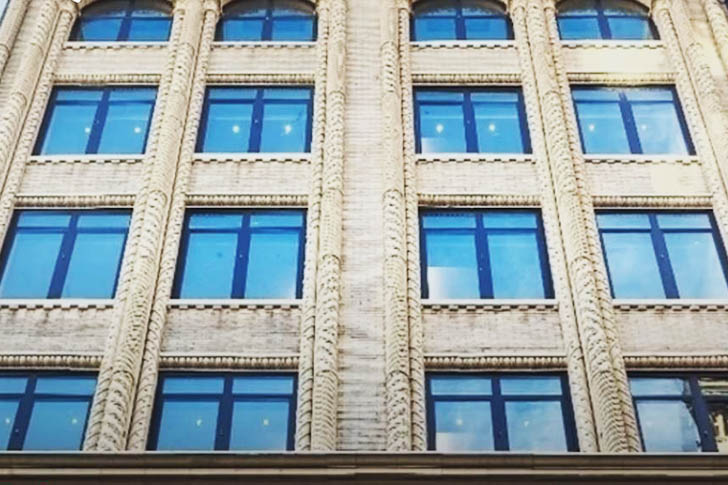 6. New York City high(-rise)
DiCaprio's New York City home is one for his book. He must love this property investment so much, he not only purchased it once but twice! DiCaprio bought the Battery Park 32-story high-rise apartment first back in 2008 for $3.67 million and then bought additional units again 2014 for $8 million. His unit features a view that overlooks the Hudson River.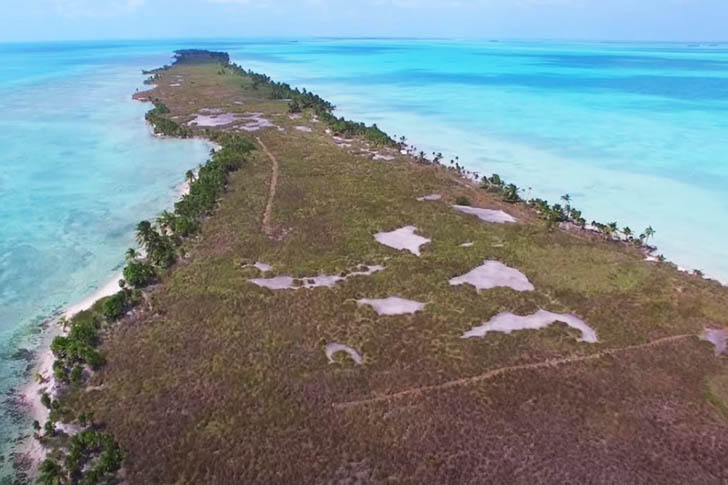 Bonus: Isla de DiCaprio
As if all the other five purchases aren't luxurious enough, leave it to DiCaprio to top it with an entire island purchase. He also smartly bought the property for a mere $1.75 million back sometime in 2005. The island property spans 104 acres and is currently on its way to open as a new resort called Blackadore Caye, A Restorative Island. This island is an eco-resort that will feature 36 resort bungalows and 36 estate homes powered by 100 percent renewable energy. This eco-haven is set to open in 2020.