MARIE OSMOND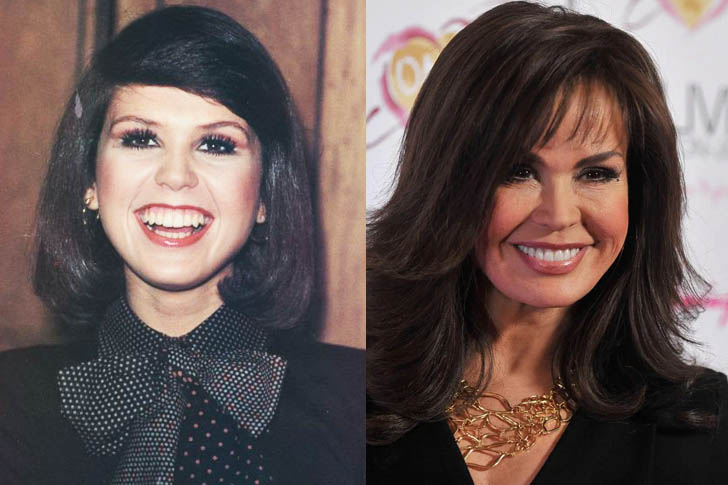 Marie Osmond is a woman filled with talents in many facets of life. She's a well-respected singer and actress, as well as a talk show host. This talented individual is one of the faces in the popular talk show, The Talk. Marie is also an author who has a couple of books under her wing.
Credits to her skills, she has come a long way. Her success might also have something to do with her genes as she's part of the Osmond family, which is filled with exceptional talents. For one, her name is well-linked to her equally famous brother, Donny Osmond. Back in the day, they were a singing duo with the name, Donny and Marie. They popularized some of the most timeless songs and were specifically good in remakes. They also performed good and classic ballad music.
COURTNEY LOVE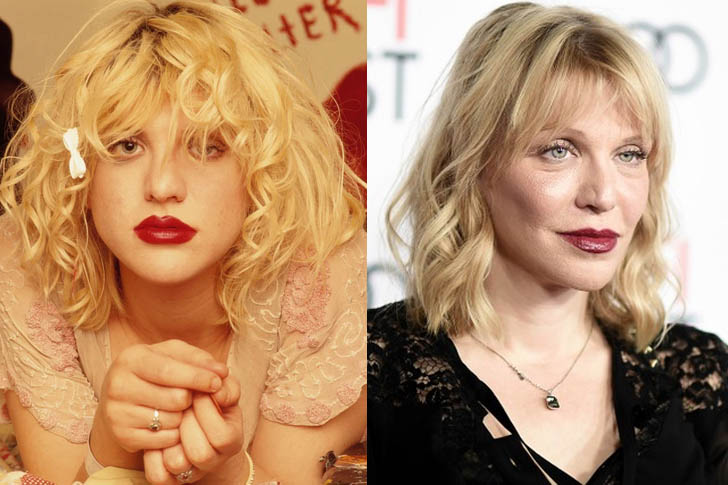 Courtney Love is one of the leading figures in the punk and grunge scenes back in the 1990s. With a career spanning four decades, she is best known as the lead vocalist of the alternative rock band Hole. She founded this band in 1989. Due to her unique live performances and confrontational song lyrics, she gained almost everyone's attention. Way earlier in her music career, Courtney started out as a guitarist for a small band before getting a degree in film and acting at the San Francisco Art Institute. In 1988, she created a name for herself as a celebutante, which was a year before she created the band Hole.
While she has a successful career in the music industry, Courtney is also famously known for her marriage with the Nirvana frontman Kurt Cobain. He is the love of her life, who also shares a passion for music. They even performed together back in 1993, which was, unfortunately, their only performance together.
SUSAN OLSEN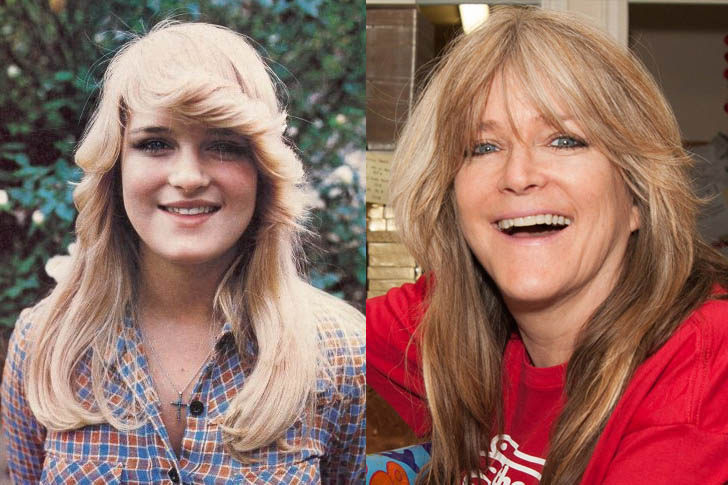 Susan Olsen became a household name thanks to her role as the youngest member of the Brady family in The Brady Bunch. She portrayed the young and lovely Cindy Brady for the full run of the series that aired from 1969 to 1974. In her early years, she landed a few supporting roles on television. After the "Brady Bunch", she became a toy brand spokes girl. She had also appeared in an Elvis movie and on Cartoon Network.
Growing up, she became interested in graphic design. During her adult years, she worked as a graphic artist and also started a career in radio show hosting. She became a radio commentator for KLSX and has co-hosted and co-wrote other radio shows, such as Comedy World alongside Allan Havey back in 2000. Aside from her career in the entertainment industry, she also had a love for art. She created the collections Fluffart and The Art of Rescue.
OLIVIA HUSSEY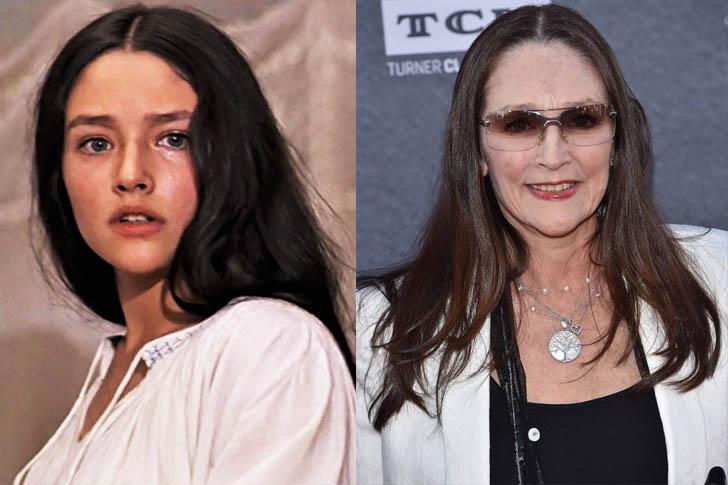 Back in the day, Olivia Hussey showed that she can be one of the top figures in the entertainment scene. With her charming looks and undeniable talent, she quickly rose to stardom. She first started out in theatres and leaped to the professional scene at an early age of thirteen. Olivia gained prominence when she appeared in Franco Zeffirelli's version of Romeo and Juliet. After her successful performance, she became one of the favorites to play Juliet and won a Golden Globe, bringing her international fame.
She worked on several international projects in the 1980s, appearing in a Japanese production and an Australian horror film. She even landed a role in a famous American movie, which was Stephen King's It back in 1990. In the 2000s, Hussey also started voice acting. Unfortunately, a few years later, she had to take a break from acting and focused on her personal health.
CATHERINE BELL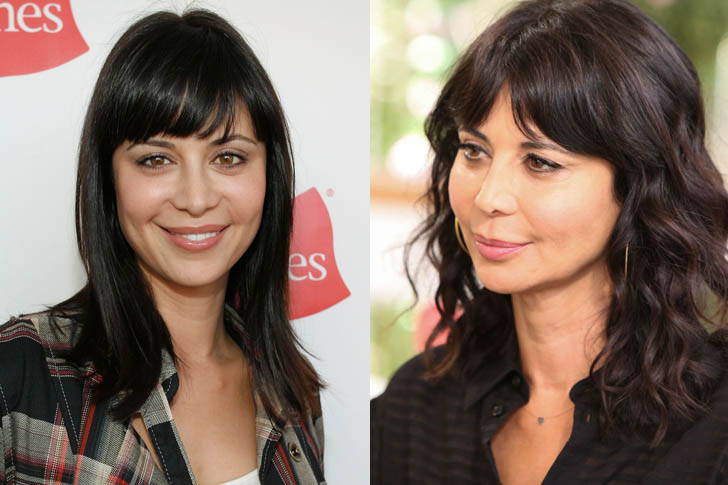 Catherine Bell solidified her place as one of the top stars in Hollywood with her role as Lieutenant Colonel Sarah MacKenzie in the hit television series JAG. She stayed in the show from 1997 until 2005. In her earlier days, she studied at the Beverly Hills Playhouse, and in 1990, landed her first acting gig in the Sugar and Spice sitcom. Later on, she appeared as Denise Sherwood in the popular television drama series Army Wives.
Because of her lengthy stay from her previous projects, she learned a couple of things that will help her work behind the scenes. Beginning in 2008, she starred in Hallmark's The Good Witch films and television series. She became one of the premier stars and also worked as a producer for the show. Aside from acting, Catherine also did modeling. Her looks were unique and she is someone who is mixed race – an Iranian-American-Scottish British-born beauty.
SOFIA VERGARA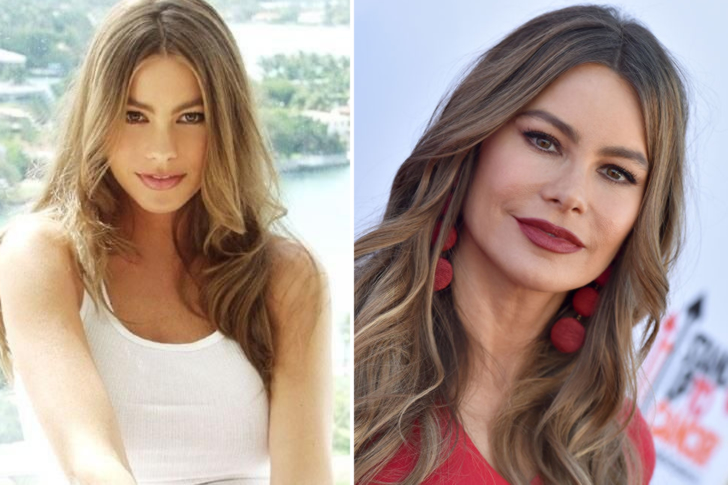 Modern Family star Sofia Vergara may be relatively new to the Hollywood scene compared to the other ladies on this list, but she is just as talented as any of them. Sofia's career began in her native country of Colombia when she was scouted by a photographer on a beach and was offered a modeling job. After gaining permission from her Catholic school, Sofia went on to appear in a Pepsi Cola commercial in Colombia.
In the years that followed, Sofia garnered more and more acting credits. She rose to fame from a Spanish television show, but her big break came in 2009 when she was hired to play the role of Gloria Delgado-Pritchett in ABC's award-winning comedy show, Modern Family. Being part of the star-studded cast, she brought her A-game and her successful performance led her to earn multiple nominations for Golden Globes, Emmys, SAG, and more.
JAMI GERTZ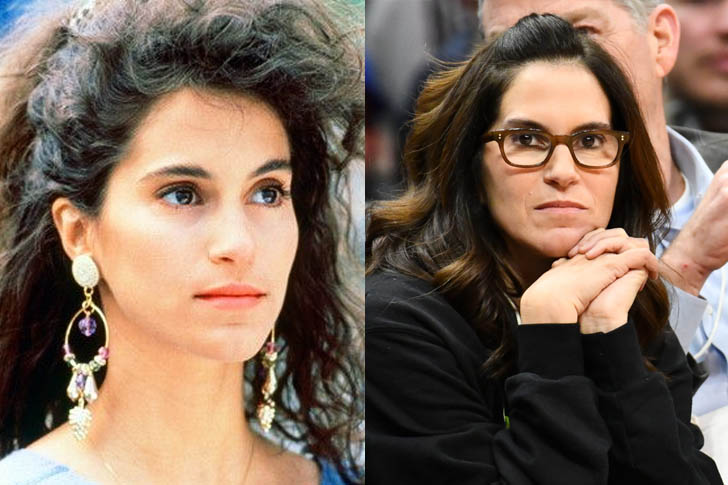 Jamie Gertz is an American actress, businesswoman, and investor. Before we discuss her accomplishments, let's find out more about her past. Earlier in life, Jami Gertz attended public schools. Although Jewish, she was raised in Conservative Judaism during her childhood. She was brought to fame by Norma Lear through a nationwide talent search and later studied at NYU.
Some of her most notable appearances were in ER, Modern Family, Endless Love, Quicksilver, and Crossroads. She was also in the hit show This is Us and has even starred alongside a few famous stars such as Robert Downey Jr. In 2000, she was nominated for an Emmy as a guest actress in a comedy series. A decade later, she started producing movies and worked on the film A Better Life. Aside from acting, she worked as a scent designer in Paris for Lavin.
URSULA ANDRESS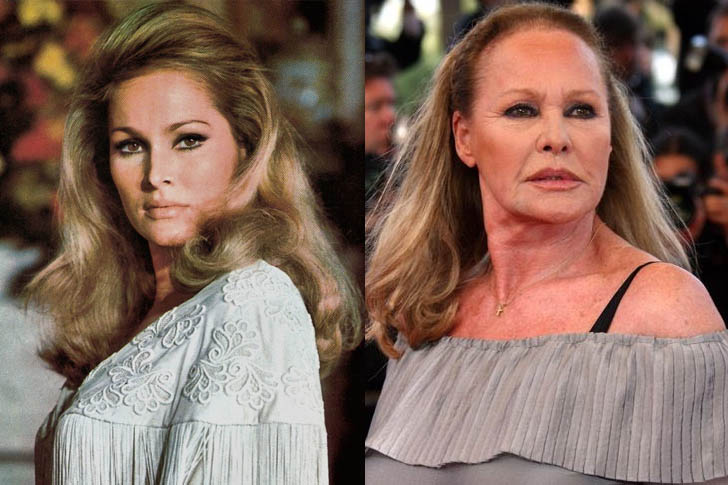 Ursula Andress made a living during her prime as a known model and actress, who mostly appeared in the American, Italian and British entertainment scene. She is the daughter of a German diplomat and a French gardener and has 5 siblings. Ursula was a student in Bern and has learned several languages such as French, German, and Italian. Before she started acting, she studied in Paris for a year to know more about art and then worked as a nanny in Rome. She also became Miss World of Trade in 1956.
In March 1995, Ursula Andress signed a contract with Paramount Pictures, which was the same year she arrived in Hollywood. During this time, she had a hard time getting role offers since she has yet to learn the English language. Before her career peak, she also appeared on an issue of Playboy.
SASHA ALEXANDER
Suzana Drobnjaković, or professionally known as Sasha Alexander, rose through the top echelon of stars in Hollywood thanks to her part in Dawson's Creek as Gretchen Witter. She became an instant star that she was able to appear in Yes Man alongside Jim Carey and He's Just Not That Into You about a year later. Born of Serbian descent, Sasha began acting lessons in her seventh grade. She was also an ice skater but later on stopped skating due to a knee injury. She pursued acting and attended more lessons and landed more gigs during high school and college.
Instead of dropping out to act full time, Sasha finished her course at the University of Southern California's School of Cinema-Television. It seems she had a fruitful college life, even becoming a sorority member of the Kappa Alpha Theta.
JENNIFER GREY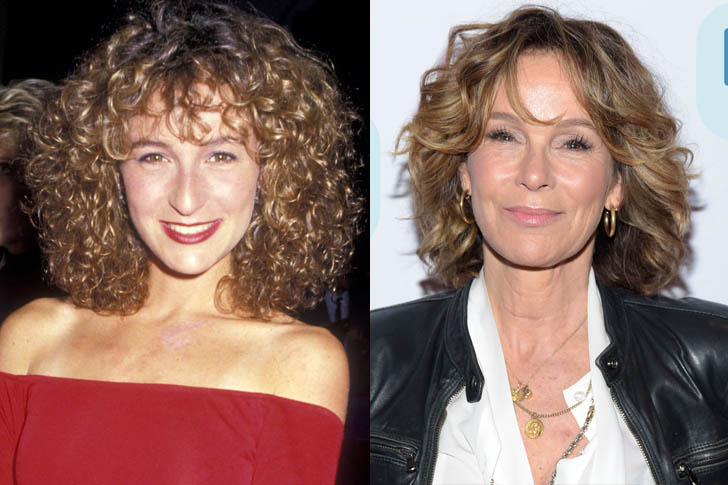 Jennifer Grey is one of those actresses who knew exactly what they wanted in life. In her case, she wanted to be one of the top actresses in Hollywood. She is the daughter of award-winning screen actor Joel Grey. Her grandfather, comedian Mickey Katz, was a public figure as well.
Jennifer first gained interest in dancing and acting starting back in her high school days. After she graduated from high school, she then enrolled in a private theater school in Manhattan, New York to equip herself with all of the right tools that would make her dream a reality. She studied acting and dancing, and later on, enrolled at the Neighborhood Playhouse School of the Theatre in the same city. She trained as an actress here for two years, and eventually, started auditioning. While waiting for her chance to shine, she kept herself from bankruptcy by working as a waitress.
 CHERYL LADD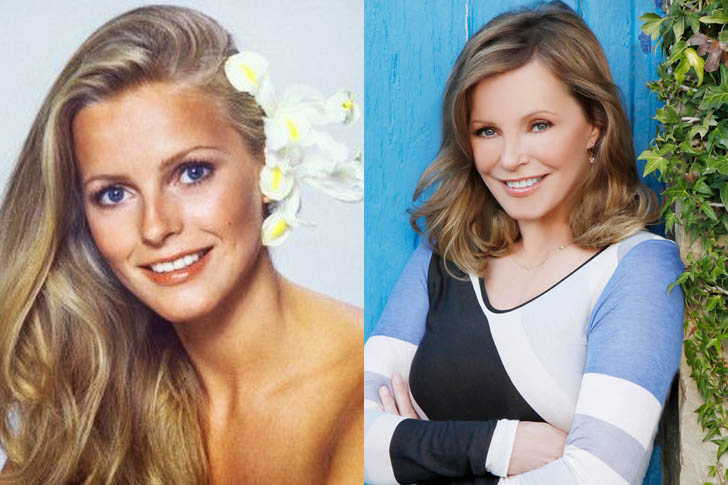 Cheryl Jean Stoppelmoor, professionally known as Cheryl Ladd, was a fan favorite actress back in the day's thanks to her part in Charlie's Angles as Kris Munroe. She went to the show as a replacement for Farrah Fawcett-Majors in 1977 and stayed until the series went off-air in 1981. Cheryl was raised by an engineer and a waitress. After high school, she pursued a career in music.
She played in several joints with her band called The Music Shop and traveled across the midwest until she hired a moving company and settled in Los Angeles, California to pursue a career in Hollywood. She was formerly known as Cherrie Moor when she first came to Hollywood. She worked on both singing and non-singing projects. In the 1980s, she earned her top-40 Billboard Hot 100 single and a gold record. She also sang the National Anthem for the Super bowl.
JACLYN SMITH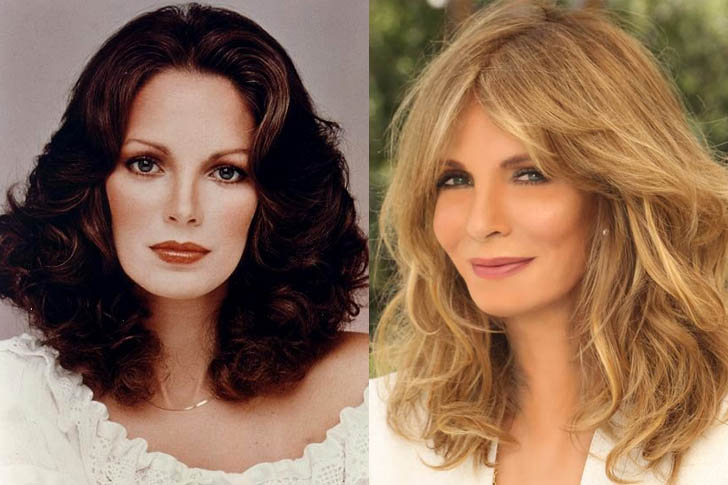 Jaclyn Smith was one of the premier actresses of the '70s. Because of her tough looks and strong personality, she won the hearts of many fans thanks to her part in the hit classic series Charlie's Angels. She portrayed the role of Kelly Garrett and easily became one of the iconic women in the industry. Jaclyn is of mixed race, having Russian, Jewish, English, Scottish, Irish, and Welsh blood. She graduated from high school in 1964, and enrolled in college, majoring in Psychology and drama in San Antonio Texas.
However, she didn't get the chance to graduate and had only finished a year. She then moved to New York to focus on ballet. During the '80s, Jaclyn Smith continued to do film projects and appeared on the small and big screen. She landed roles in films such as Nightkill and Déjà Vu.
 SARAH MICHELLE GELLAR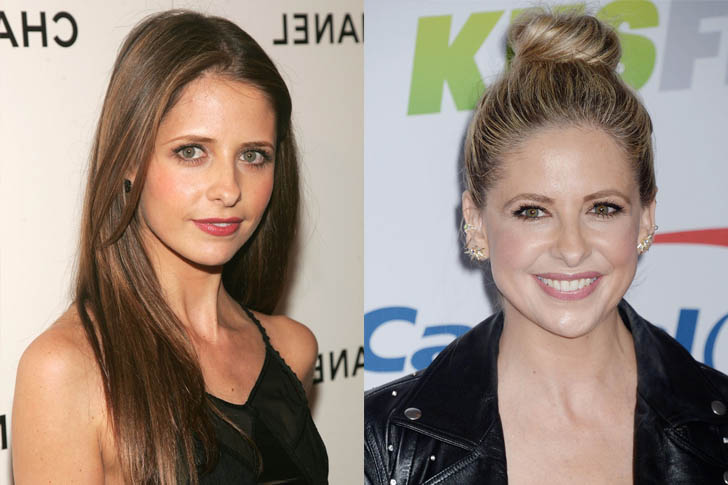 Sarah Michelle Gellar became a household name and a big part of her success was thanks to her role as the iconic Buffy Summers in the famous television series Buffy the Vampire Slayer. Her role also paved the way for her to be considered as one of the greatest female personalities on television. Considered as one of the most prominent faces of the '90s, Sarah reached the peak of her fame working on the films Cruel Intentions and I Know What You Did Last Summer.
She also appeared in the classic, timeless sequel Scream 2. Not only did she excel in acting, but she also showed that she had a knack when it comes to proper money management and how to run a business. In 2015, she and her team of friends launched a lifestyle and cooking company called Foodstirs.
 JUSTINE BATEMAN
Justine Bateman is one of the premier personalities in Hollywood who has experienced it all. She worked as an actress in a couple of films and television shows and also worked behind the scenes as a writer, producer, and director. She was born in New York to a flight attendant who was originally from the UK. She attended high school in California and decided that high school was enough for her.
Justine could not keep up with college and her obligations with Paramount Studios so she had to choose one. She decided to pursue her acting career, but later on, she went back to study. Some of her most notable roles are in the films and series Desperate Housewives, Family Ties, Satisfaction, Californication, The TV Set, and Men Behaving Badly. Aside from her undeniable impact in the entertainment scene, she's also very good when it comes to her finances.
CHARLIZE THERON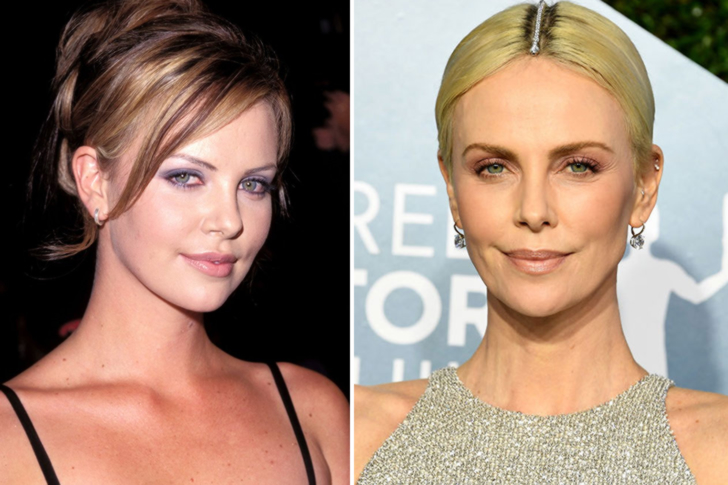 Through the years, Charlize Theron has assumed several types of acting roles, making her one of the most versatile actresses in the industry. The actress is originally from South Africa but decided to move to the United States with her mother to pursue her career in acting.
Her first big project came in the form of the 1997 film Devil's Advocate. However, it was not until 2003 that Charlize was able to cement her name among Hollywood's elite by winning an Academy Award for her role in the movie Monster. She eventually worked with prolific stars such as Keanu Reeves. Their on-screen chemistry was undeniable, still is undeniable, that is why they have worked on more movies together. There have even been rumors that Keanu and Charlize were an item but that was never claimed.
SCARLETT JOHANSSON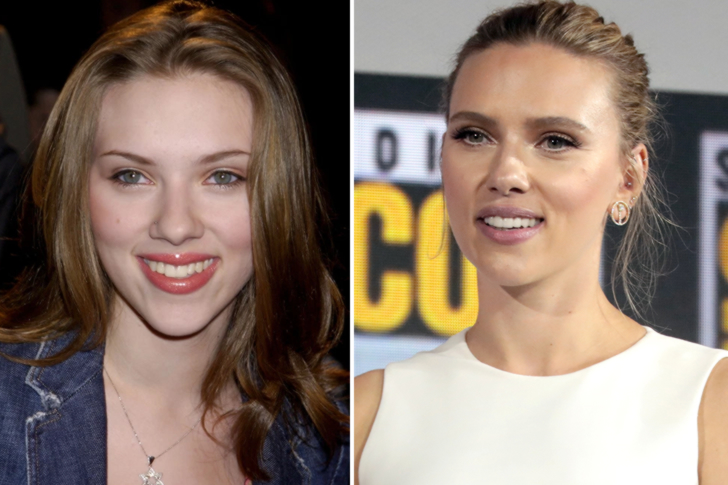 Scarlett Johansson is undoubtedly one of the most talented and recognizable faces in Hollywood today. Her first acting credit came from the 1996 film Manny & Lo, where she starred alongside Aleksa Palladino. After years of giving life to different characters and building her career, Scarlett has now established one of the most impressive filmographies in the industry. Today, she is best known for her unforgettable performance as Black Widow in the high-grossing Marvel film franchise, The Avengers.
Apart from being one of the most talented actresses, Scarlett Johansson has earned the title of the highest-paid actress in Hollywood for two years now. Her success is surely unparalleled, and with her skills, we'll probably be seeing more of her in the future. For her personal life, we're glad that she has someone supporting her behind the scenes. However, Colin Jost is also one lucky guy for having Scarlett as his wife.
ANGELINA JOLIE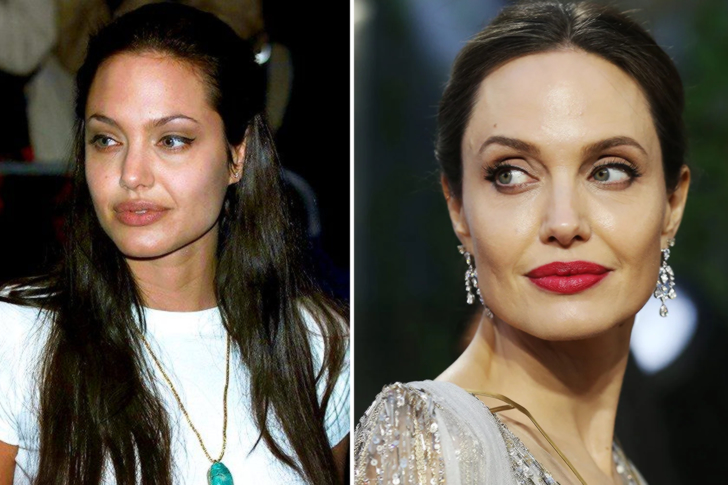 Who could ever forget Angelia Jolie? Out of all the elite actresses today, Angie is certainly one of the most influential. As the daughter of a renowned actor, she was always destined to shine in front of the camera. Her first acting credit was in the film Lookin' to Get Out, where she starred along with her father, Jon Voight.
After achieving success in acting, Angelina gained further praise for using her platform to give attention to global humanitarian issues. Her awakening to social issues came when she was filming for Lara Croft: The Tomb Raider. After witnessing the struggles of people in Cambodia, Angie immediately started working with the United Nations High Commissioner for Refugees. Now, Angelina's career is stronger than ever as she is the second-highest-paid actress in Hollywood. The fact that she looks just as stunning as she did before is just a big bonus.
JENNIFER ANNISTON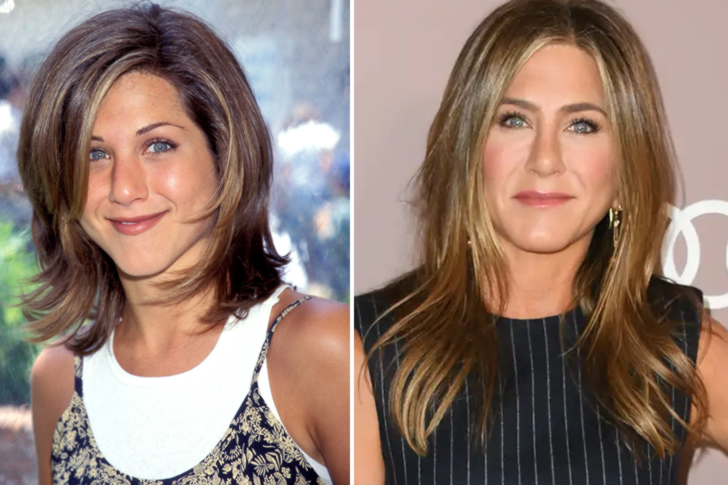 After successfully bringing the character Rachel Green to life in the show Friends, Jennifer Anniston has achieved tremendous success in her acting career. Despite her humble beginnings as a waitress and as a small-time actress with minor acting credits, she was able to establish one of Hollywood's most impressive acting portfolios. Today, Jen is among the highest-paid actresses in Hollywood.
She has also ventured into philanthropy and uses her platform to raise awareness for causes like cancer awareness and climate change. She is doing all these while still maintaining a strong presence in Hollywood. Her career is not the only thing she has managed to maintain, though. Over the years, Jennifer has also impressed fans with her youthful glow, which doesn't seem to fade. What's her secret? You all know that Jennifer has been physically active, and you can often see it on her social media post.
SANDRA BULLOCK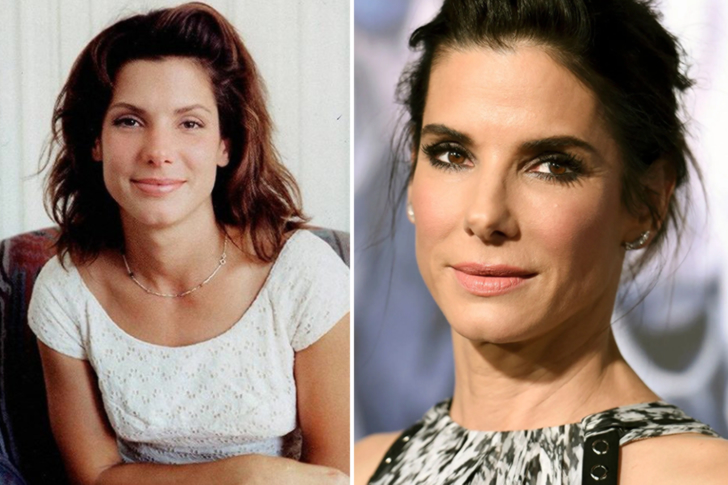 Sandra Bullock may just be one of the most versatile actresses of our time. Over the years, she has made us laugh, cry, mad, and feel all sorts of in-between emotions. Who could ever forget her clumsy character in the film Miss Congeniality which made us laugh until we cried? Or the time she made us weep in the movie The Blindspot? Sandra's range is truly impressive, which is why it doesn't come as a surprise that she has been the awardee of numerous prestigious accolades.
Today, Sandra has expanded her reach from acting to philanthropy and business. As a philanthropist, Sandra advocates for causes like disaster response and climate change. She has also made some significant business investments when she decided to put up her very own production company called Fortis Films and a restaurant called Bess Bistro.
GAL GADOT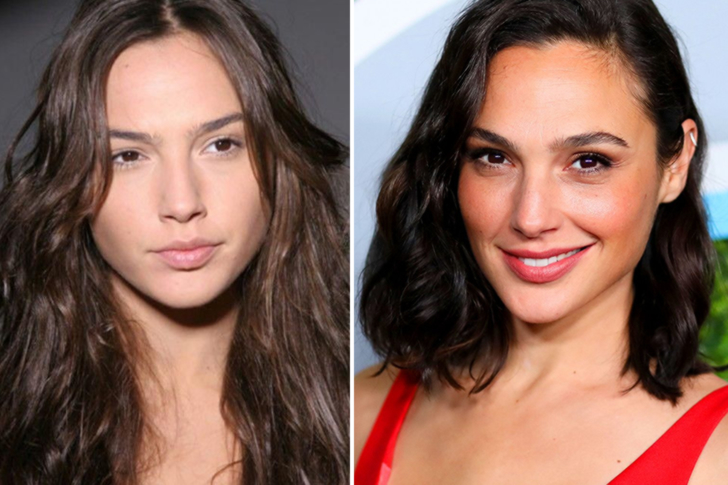 Out of all the ladies on this list, Gal Gadot probably has the most interesting background story. The Israeli actress first became popular in her home country back in 2004 when she won the crown for Miss Israel. This then entailed her to compete in the Miss Universe pageant, which Gal never intended to win.
When her pageant days came to a close, she returned home and served in the Israeli Defense Forces for two years. After finishing her contract with the Israeli Defense Forces, Gal enrolled at IDC Herzliya to earn a degree in law and international relations. Her first major appearance as an actress came when she was hired for the role of Gisele Yashar in the Fast and the Furious franchise. However, her biggest break came when she suited up to become Wonder Woman in the live adaptation of the famous DC comic book character and titular series.
KATE JACKSON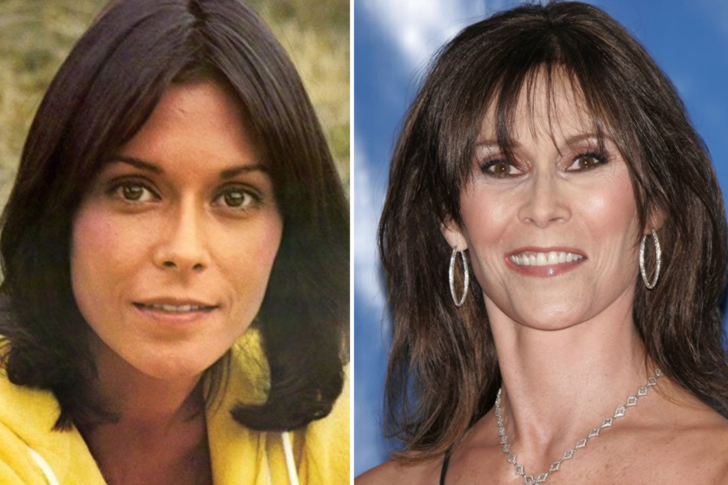 American actress Kate Jackson is one of Hollywood's original femme fatale actresses. She rose to fame in the '60s when she assumed the role of Sabrina Duncan in the hit TV series Charlie's Angels. Further success followed Kate when she was cast as Amanda King in the TV show Scarecrow and Mrs. King. Because of her success, Kate was considered one of the most beautiful and talented actresses of her time.
However, after her initial fame in the '70s and '80s, Kate encountered a decline in her career and received fewer acting credits, which led her to take time off to focus on her health and well-being. In the late 2000s, Kate made brief appearances in shows like Criminal Minds and Shear Genius and is now starting to write a memoir about her life.
PHOEBE CATES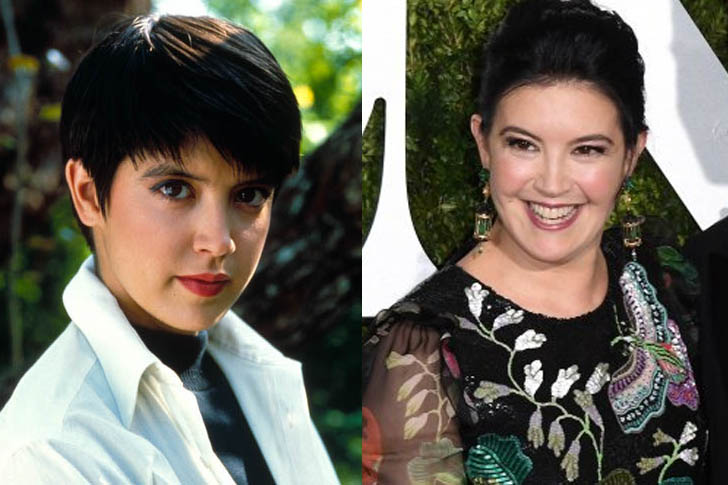 It is fair to say that Phoebe Cates still has those looks that helped her reach the top echelon of Hollywood rankings. She first made a public appearance as a model of various brands. She also has a talent for dancing and used this to her advantage, which is also the reason she was a performer before jumping into acting. Phoebe was one of the most sought-after actresses of the '80s but she slowly made her way out of Hollywood in the following years.
Fans last saw her in the 2001 indie comedy-drama The Anniversary Party. At the time, she went out of her seven-year acting hiatus to gratify the request of her Fast Times co-star Jennifer Jason Leigh, who wrote and directed the movie. She was once again reprised her role as Kate Beringer from Gremlins 2 to voice her character on the video game Lego Dimensions. Since then, Phoebe has had no new TV or movie projects.
MAUREEN MCCORMICK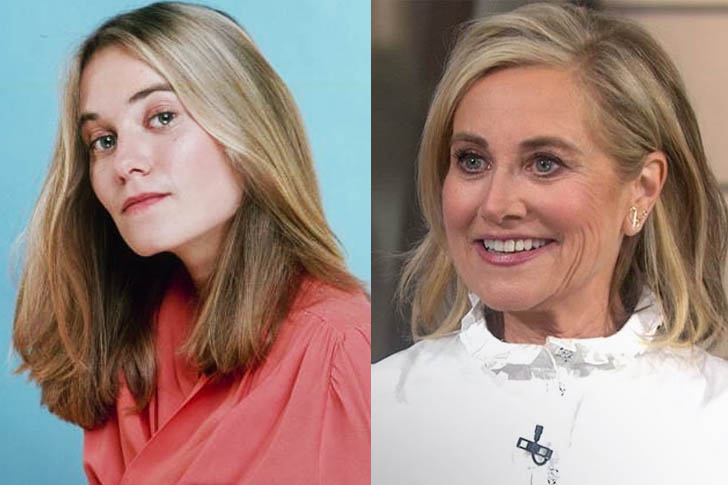 The actress, singer, and author, Maureen McCormick rose through the Hollywood ranks thanks to her part in The Brady Bunch during the late '60s until the mid-'70s. Her role became so popular that she had a couple of follow-up projects and a couple of spin-offs including The Brady Kids, The Brady Bunch Hour, A Very Brady Christmas, and The Brady Brides.
A couple of years ago, she made huge headlines after she revealed that she had experienced a couple of dark moments in her successful life. Good thing she was able to keep her sense straight and she didn't let her fall into bankruptcy. At the age of 64, she's still not showing any signs of retiring anytime soon. In fact, she is set to have a new credit role as a host of the latest discovery+ show, Frozen Time.
MELISSA RAUCH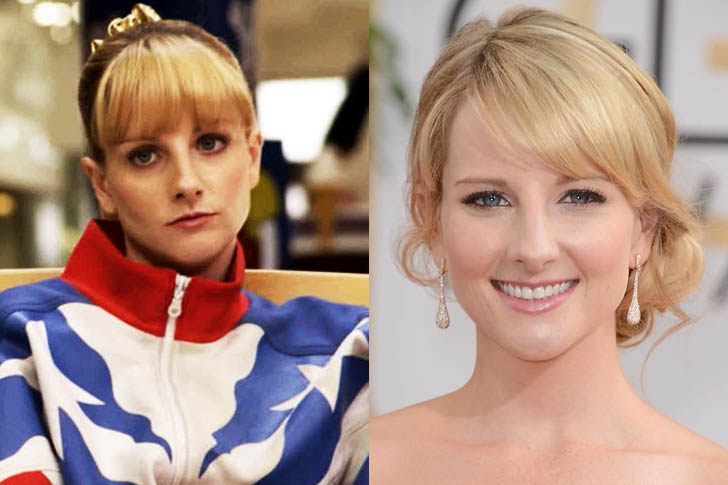 Melissa Rauch became a Hollywood sensation and it was all thanks to her role as Bernadette Rostenkowski-Wolowitz on the hit sitcom The Big Bang Theory. Her performance was so remarkable she was even nominated for Best Supporting Actress in a Comedy Series in 2003 which came from the Critics' Choice Television Award.
She clearly had no issues using her credit cards since she can basically pay it off from her earnings. After all, she's now one of the premiere actresses in Hollywood and her reputation is still on the rise. We might see a legend in the making so make sure to keep an eye out for her. Melissa even managed to grow from an unknown performer to one of the known stars of today. She has displayed great transformation from the time she was only starting to now that she is making a huge name.
 MARY-KATE AND ASHLEY OLSEN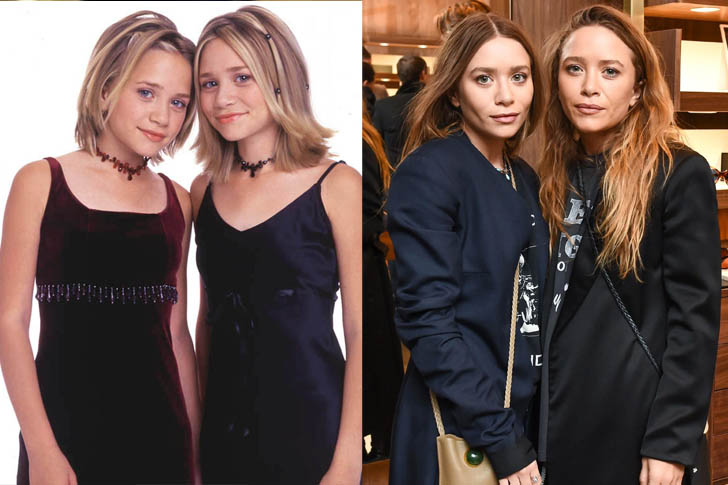 The Olsen Twins, or individually known as Mary-Kate and Ashley, have been through a lot. They started working in the industry as an infant and rose to fame after appearing in the hit series Full House as Michelle Tanner. As they grew older, their Hollywood stock continued to rise and at the age of six, they had a couple of shows already in their names.
In their teenage years, they built up a solid credit score and became one of the wealthiest young personalities in Hollywood. They soon shifted their focus from acting to the fashion scene and they established a couple of fashion lines under their names. In fact, they are still in charge of the high-fashion label, The Row, which received a lot of nominations for different awards. This only proves that Mary-Kate and Ashley have successfully made a name in the fashion industry.
 MARINA SIRTIS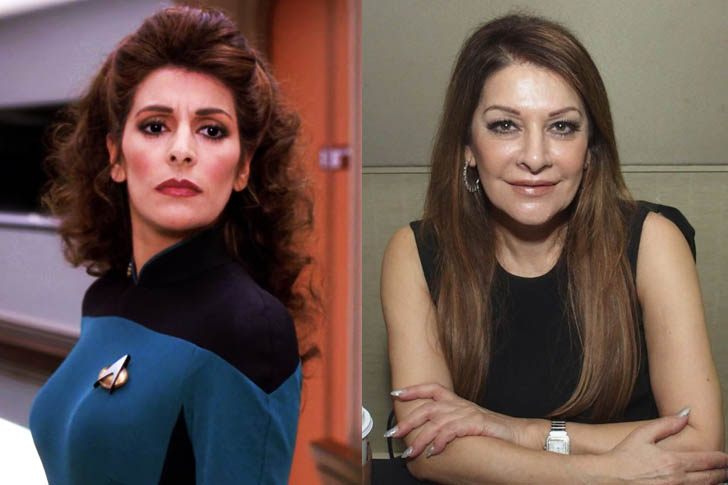 Marina Sirtis made a huge career as an actress starting from the '80s and a huge reason for her success was her part in the television series Star Trek: The Next Generation as Counselor Deanna Troi. She also became one of the main characters in the show that made her a fan favorite during the height of the Star Trek fever. However, behind her successful career as an actress lies a dark personal past. Before she ventured into acting, she suffered a series of traumatic experiences that haunted her for the rest of her life.
After a few sessions of therapy, probably covered by an insurance policy, she was able to cope with her situation. Up until today, she still continues to appear in movies and series. In fact, she has reprised her role in two new Star Trek TV series, Star Trek: Picard, and Star Trek: Lower Decks.
ERIKA ELENIAK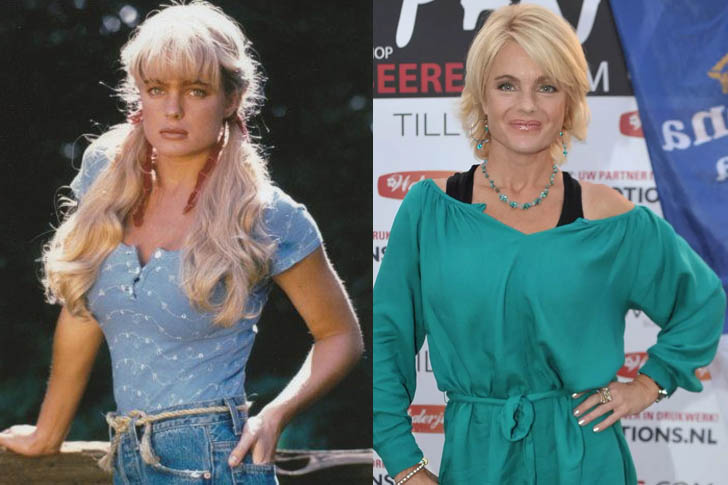 Erika Eleniak is more than just your average girl with a pretty face. In fact, she has all the talents and acting skills, which is why she became one of the most successful personalities in Hollywood. At the young age of twelve, she managed to grab a minor spot in Steven Spielberg's classic E.T. the Extra-Terrestrial. After a few years, she returned to Hollywood and starred as Vicki De Soto in the sci-fi horror film The Blob.
She later blossomed into a beautiful and charming lady and became one of the top models of her time. Eleniak also earned a spot as one of the Playboy Playmates back in the days. However, the most memorable role in her television career probably was the time when she was part of the hit series Baywatch. Back in the day, she met and got married to Philip Goglia, but within a year, they hired a couple of lawyers to process their separation.
RAQUEL WELCH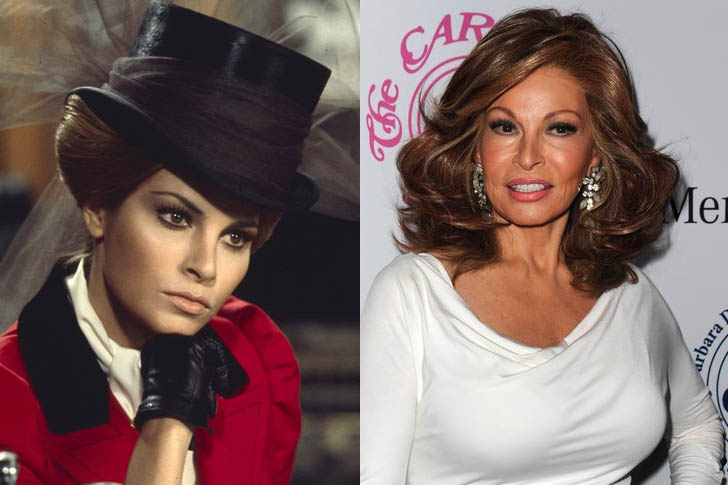 Raquel Welch was one of the favorite celebrities back in the days, especially during the '60s when she appeared in the 1966 film One Million Years B.C. The funny thing was she only had three lines in the whole entirety of the show but instantly became a legend because of the hit pin-up posters she had as part of the promotion of the film. Welch not only proved that she only had the looks, but she showed that she can handle award-winning scenes.
After a few years in the industry, she managed to grab a couple of awards from the Golden Globe. She later put up a couple of investments that helped her build a good portfolio. In 1984, Raquel dropped a book entitled The Raquel Welch Total Beauty and Fitness Program, along with some videos. The book featured actress' beautiful photos by André Weinfeld, who is a famed French cinematographer and photographer.
JACQUELINE BISSET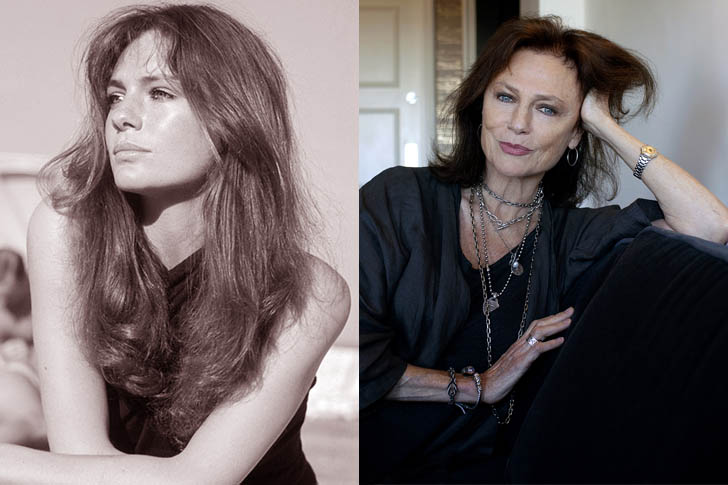 Jacqueline Bisset became one of the most well-respected personalities in the industry thanks to her undeniable talent and her relentless pursuit of excellence. During the last leg of the '60s, she made a significant appearance in movies such as Bullitt, The Detective, and the 1968 drama film The Sweet Ride, where she earned her Golden Globe nomination for the promising newcomer merit.
Her success continued through the '70s and she won a couple of awards such as an Academy Award for Best Foreign Language Film and another Golden Globe nomination for her role in Who Is Killing the Great Chefs of Europe? Her acting credits surely tell the level of success she got throughout her career. She also possesses one of the most stunning faces from the time she entered the entertainment scene up until today. At 76 years old, it cannot be denied that Jacqueline is still an excellent beauty.
 JENNIFER CONNELLY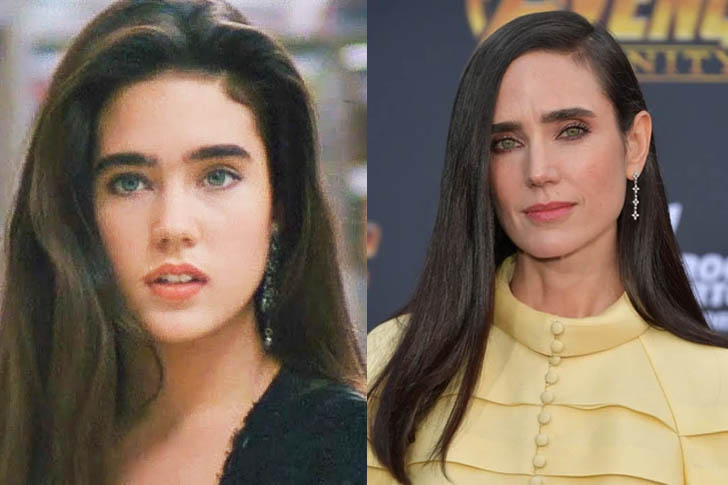 Jennifer Connelly started off her career during her childhood days as a child model for various brands and magazines. During her teenage years, she starred in her debut film Once Upon a Time in America. She slowly made her way through the upper class of Hollywood hierarchy thanks to her stunning performance in Dark City and in the psychological drama Requiem for a Dream. That's the start of her dominating performance in the entertainment scene.
Jennifer continuously did some of the best movies in Hollywood that also earned her different accolades. When she made the Ron Howard biopic, A Beautiful Mind, she won Academy Awards' Best Supporting Actress. She was also once part of the Marvel Cinematic Universe, playing the role of Betty Ross, Bruce Banner's love interest in the 2003 movie Hulk.
LISA BONET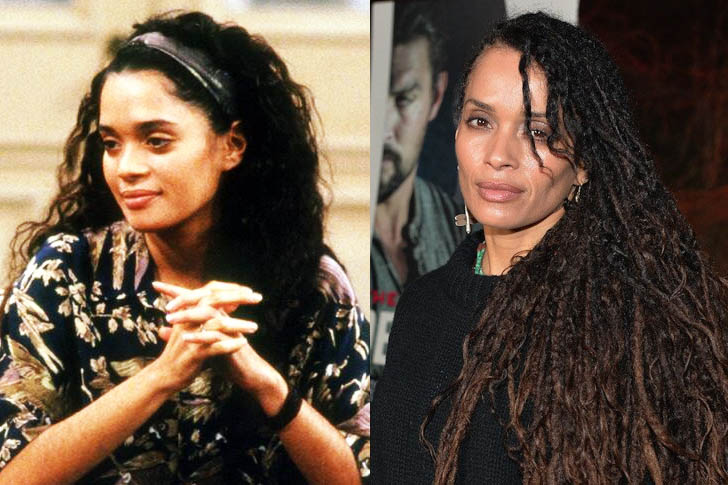 Lisa Bonet became a household name thanks to her part in The Cosby Show that went on-air from the mid-'80s until the early '90s. She played her role as the beautiful Denise Huxtable and also appeared in the show's spinoff called A Different World in 1987. Bonet also landed the role of Epiphany Proudfoot in the horror film Angel Heart alongside Mickey Rourke in that same year.
During that time, she married the musician Lenny Kravitz, but after a few years, the couple decided to hire a lawyer for their separation. Good thing, she managed to find the actor Jason Momoa and they seemed to be an inseparable couple nowadays. This made a lot of women envy Lisa. With the undeniable hotness of her now-husband, it looks like every girl out wants to be in her place.
VICTORIA PRINCIPAL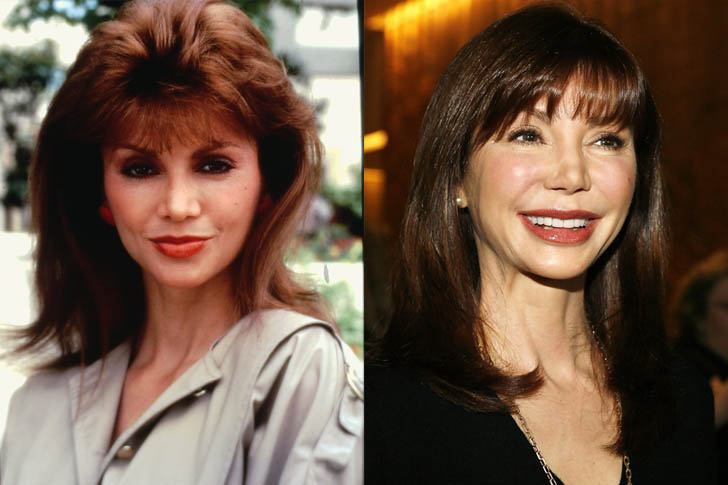 For many years, Victoria Principal has been one of the prime personalities in Hollywood that had a huge impact on helping others with her philanthropic works. Aside from her big heart, she also has tremendous talent in acting and became known for her role as Pamela Barnes Ewing in the classic soap opera Dallas. Aside from working as a successful actress, she also showed her excellent money management skills with the investments she made. She founded the Principal Secret Skincare that became one of the top skincare product lines in the market today.
However, after three decades in the business, Victoria left the skincare line to focus on The Victoria Principal Foundation for Thoughtful Existence solely. The 70-year-old star chose to help others and give back after the tremendous success she has experienced. In an official announcement, she confirmed her resignation as the president and founder of Principal Secret to devote herself to her philanthropic work and rescue work with animals.
NANCY KERRIGAN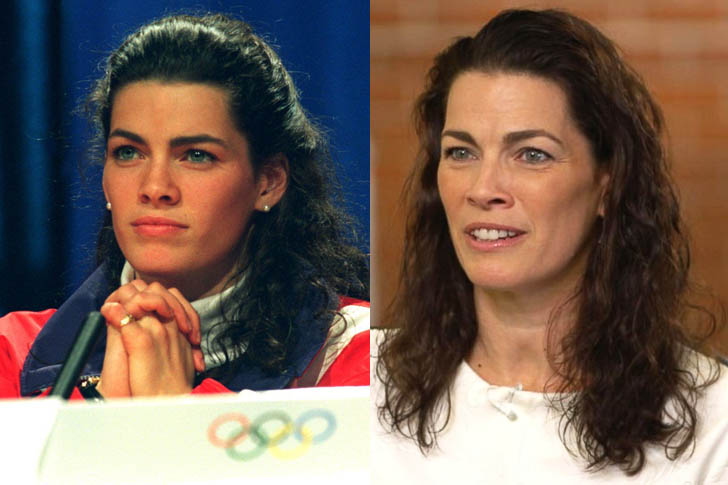 Before she went to pursue a career in acting, Nancy Kerrigan used to be a bonafide ice skater. She competed for the Winter Olympics a couple of times and brought home a silver medal in the 1992 World Championship and became the U.S. Champ the year after. Her feats were pretty much hard to beat and that's also the main reason why her rivals took unnecessary actions against her.
In 1994, Kerrigan became a victim of a vicious attack that left her injured and unfit to compete in the upcoming Winter Olympics. It was later found out that her rival was the perpetrator behind the assault. They hired a couple of lawyers and subsequently managed to file charges. Fortunately, she managed to get back to her feet and left a mark in history books as a brave fighter who swiftly battled her foes on the rink.
 KIM RICHARDS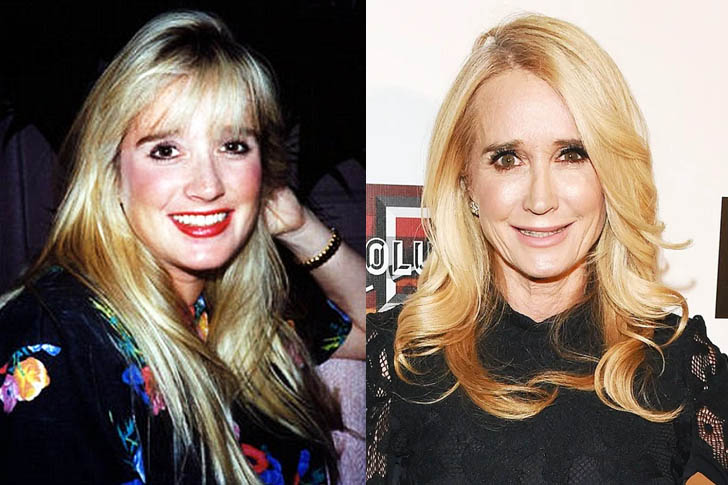 Kim Richards was one of those personalities who have been making a living in Hollywood since her childhood. She started her career as a young actress and even appeared in television commercials even when she's just barely a year old. By the dawn of the '70s, she starred as Prudence Everett in the Nanny and the Professor for more than fifty episodes.
Over the years, she went on and appeared in many television series independent films, but she only got her big break when she appeared in the reality show The Real Housewives of Beverly Hills. Kim has been a huge part of the show, especially its success in the early days. Unfortunately, she left the Bravo series, and the viewers surely missed her. She opened up about going through some problems and struggles, showing her fans her vulnerable side.
CHRISTINA APPLEGATE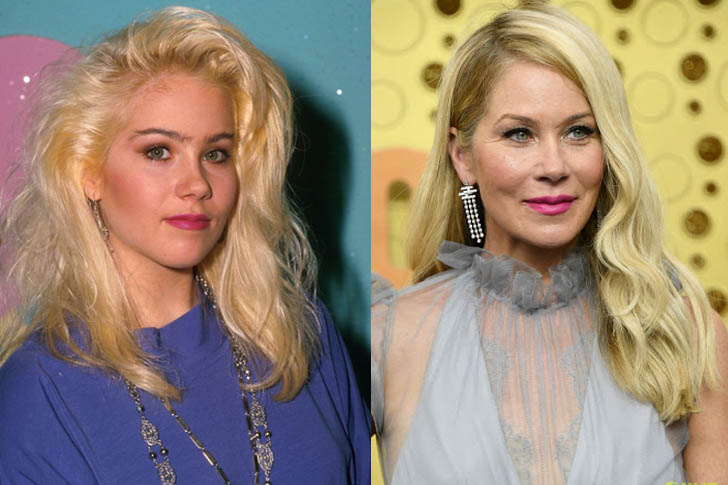 Christina Applegate was born with chips on her shoulder since both of her parents were well-known figures in the entertainment scene. Her father, Bob Applegate, made a lot of investments as a record producer and record company executive, while her mother established herself as a great singer and actress during her prime. Throughout her career, she rose to the top with the top-notch acting skills that earned her an Emmy Award. She also grabbed a couple of nominations including a Golden Globe and a Tony Award.
Even up until today, she's considered one of the top talents in Hollywood and currently works on and off the camera on a Netflix show called Dead to Me. Regarding her new project, Christina found the show a "documentary for her" as her character seemed to imbue with her own personal history. In the movie, she is playing the role of Jen, a quick-to-anger Brooklynite.
WINONA RYDER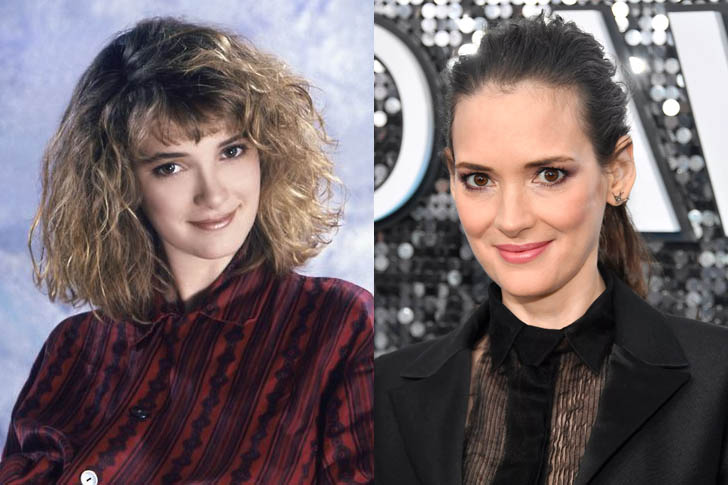 Winona Laura Horowitz, or professionally known as Winona Ryder, is one of the premier actresses in recent times. During her early teenage years, she made her first film memorable with her spectacular performance in the 1986 film Lucas and became one of the top talents after she showcased her acting skills in Beetlejuice. She made her financial advisor proud because of her successful effort in her craft as she continues to be a big hit on the silver screen.
However, things started going south when she got involved in a shoplifting incident during the early 2000s. Good thing, she was able to bounce back from her troubles and was recently seen in The Plot Against America. She also found renewed success when she joined the cast of the hit Netflix series Stranger Things. Here, she plays the role of the bravest and most protective mother you will see on earth, Joyce Byers. Fans have once again loved the 49-year-old star for her incredible acting.
HAYDEN PANETTIERE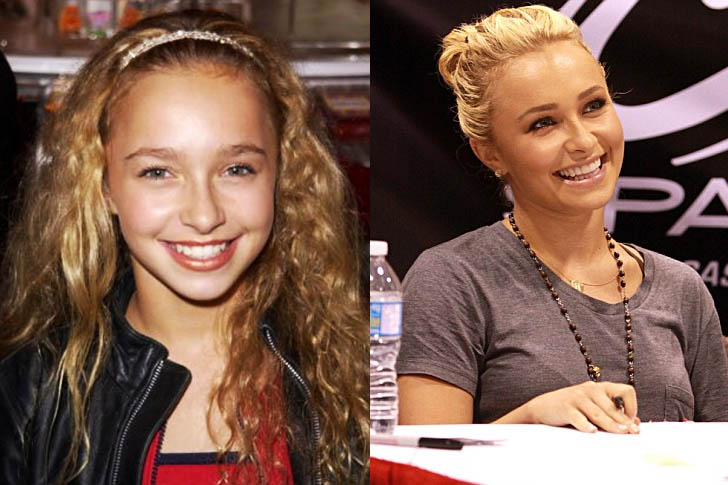 Hayden Panettiere is known for her works in the modeling scene, as well as her contributions as an actress and singer. She's widely regarded in the soap opera Guiding Light as Lizzie Spaulding. Because of her gorgeous looks and her beautiful blonde hair, she also earned a spot as the cheerleader Claire Bennet in the hit television series Heroes. Even as a child, her parents might have taught her proper money management since she was working in commercials at a very young age. As proof of that, she never really had issues when it comes to her finances over the last couple of decades.
It has been a while since fans last saw Hayden either on the big or the small screen, so they are indeed missing seeing her excellent acting. Her last project on IMDb was the TV series Nashville in 2018, but she might soon grace the silver screen again after David Arquette revealed his interest in her to reprise her role in Scream 5.
ANGIE HARMON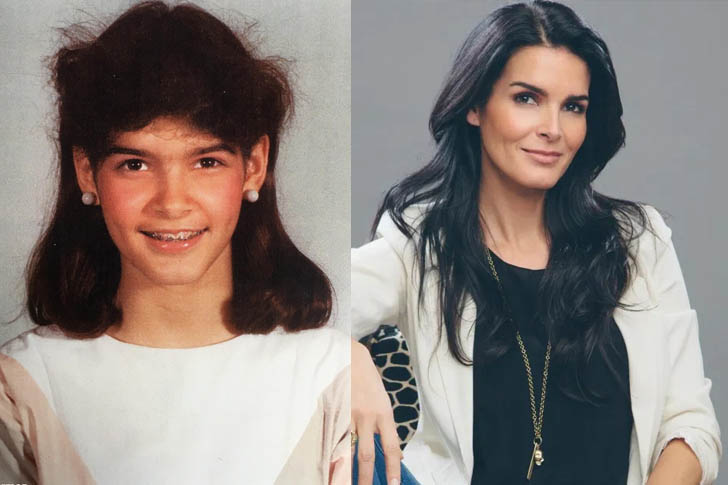 Angie Harmon made a name for herself in Hollywood for portraying some of the most memorable characters in recent film history, such as Ronica Miles in Agent Cody Banks and as Abbie Carmichael in the famous police drama series Law & Order. However, if there is one show that made Angie all the famous, it is the TNT drama Rizzoli & Isles. Here, she played the role of Jane Rizzoli for seven seasons, from 2010 to 2016, which turned her into a household name.
At the time, she was already climbing the ladder of success, doing different TV and movie projects here and there. Of course, her great talent never went unnoticed. In fact, she has been nominated for four Screen Actors Guild Awards. She also made a huge noise in the fashion scene, especially during the '90s. At the tender age of 17, she won the Seventeen magazine's cover girl contest that paved the way for her to have a successful modeling career.
NANCY MCKEON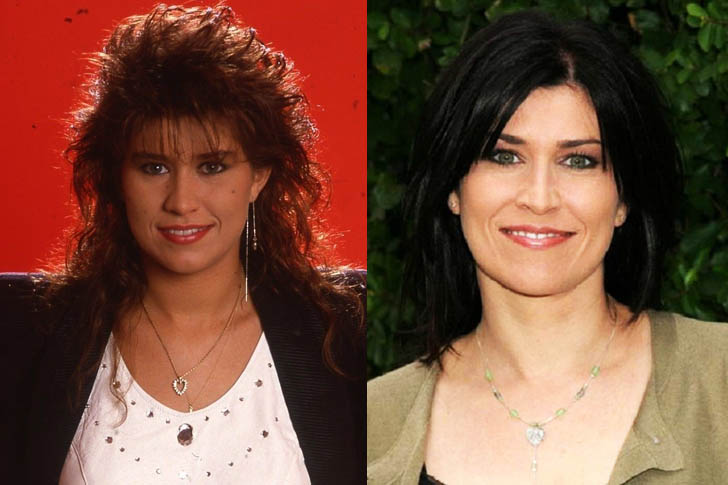 Nancy Mckeon became a well-known actress and a huge part of her success in the industry was her portrayal of Jo Polniaczek in the popular sitcom The Facts of Life. However, before she reached the top of her career, she started with humble beginnings. McKeon first appeared to the public as a child model for Sears & Roebuck catalog and slowly made her way towards commercials.
That routine went on for years until the family hired a moving company and relocated to Los Angeles. She appeared in many soap operas during that time until luck knocked on her door and a casting director saw her in one of her advertisement shoots and invited her to be part of The Facts of Life casts. It has been years since we last saw her on our screen but we might see a huge comeback from the one and only Nancy McKeon.
JANE FONDA
Jane Fonda has established herself as one of the most iconic female figures in the entertainment industry. Her influence runs across television, film, fashion, and even her charitable works that include overall family well-being and kids empowerment. Over the course of her career, she managed to grab a couple of prestigious awards including a pair of Academy Awards and BAFTA Awards. She also has seven Golden Globe Awards and the Honorary Golden Lion, which is the highest merit presented at Venice Film Festival.
We're glad that she didn't face any issues financially with her well-placed investments and up until now, she's still active in the industry and the causes she supports. At 82 years old, Jane wants to feel that she has done her best in her lifetime, continuously fighting for the convictions she believes in for what is at stake. She does not give up on anything that she gives credence to and becomes disengaged.
ELIZABETH BERKLEY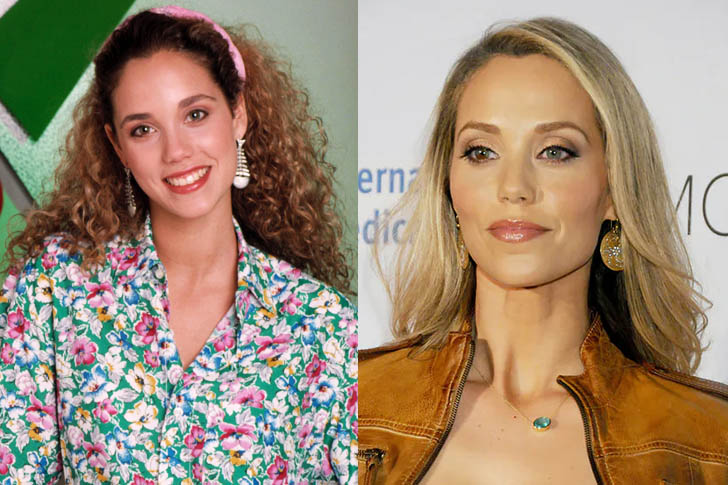 The actress Elizabeth Berkley became a public figure after she joined the gang of Saved by the Bell as Jessie Spano. She also appeared in one of Paul Verhoeven's controversial films Showgirls. Her career wasn't that impactful compared to the rest on the list but her contributions to the industry still remain intact.
Things started to go south for her because of the negative review she got from the film Showgirls. Most people thought that she almost fell into the clutches of bankruptcy and wasn't able to get a good manager because of the bad reputation that she got. Good thing she was able to recover from the situation and was able to redeem herself. In fact, she reprised her role as Jessie Spano in the Saved by the Bell sequel series. She also set up a self-help program for teen girls, called Ask-Elizabeth, in 2010. Sadly, this platform is already inactive.
SOPHIA LOREN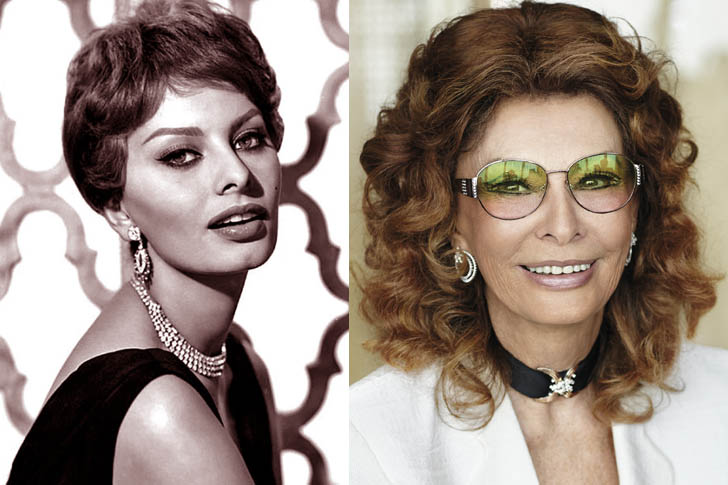 Sophia Loren is one of the last surviving stars that rose to prominence during the Golden Age of Hollywood. During her teenage years, she joined the Miss Italia beauty pageant and became part of the top three candidates. After the pageant, she then moved into acting where she became an instant hit and became known worldwide because of her natural talent paired with unparalleled beauty.
Over the course of her career, she never experienced any issues with her finances, which is probably thanks to her excellent money management skills. Loren still appears in recent films and one of them is currently in the works and expected to hit the public this year. At 86 years old, Sophia never feels her age at all. She believes that she is still in her 20s if age will be based on the youthful vibes that she feels inside. It seems that age is nothing but a number for this five-time Golden Globe-winning actress.
DAWN WELLS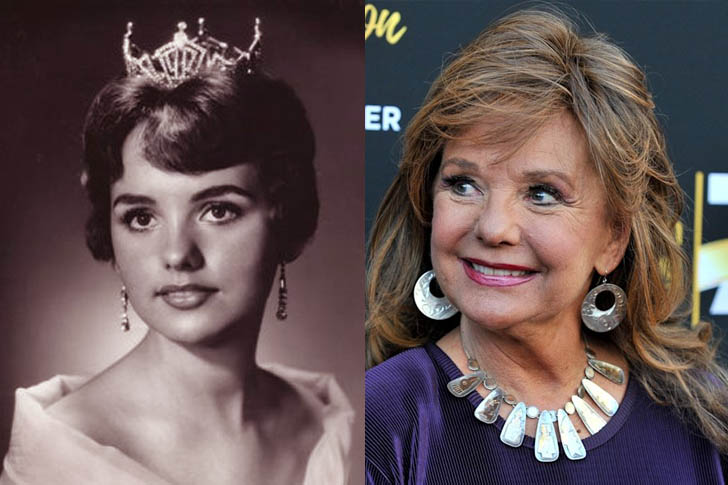 The former beauty queen and star of Gilligan's Island, Dawn Wells, made a huge name for herself in Hollywood during her prime. Because of her natural beauty, wit, and charm, she easily won the crown as Miss Nevada and went on to compete in the 1960 Miss America pageant that was held in Atlantic City.
Over the years, she put up a lot of investments and most of them mainly focused on helping other people. One of them is called the Wishing Wells Collections, which makes clothing for people with limited mobility. Another is the Idaho Film and Television Institute, a non-profit educational organization that provides technical training and education to the people of Southeastern Idaho. In addition, Dawn is also behind the successful SpudFest, a regional family movie festival that is happening every year. She became the spokeswoman for Idaho Potatoes, a marketing board presenting Idaho's potato growers.
LEA THOMPSON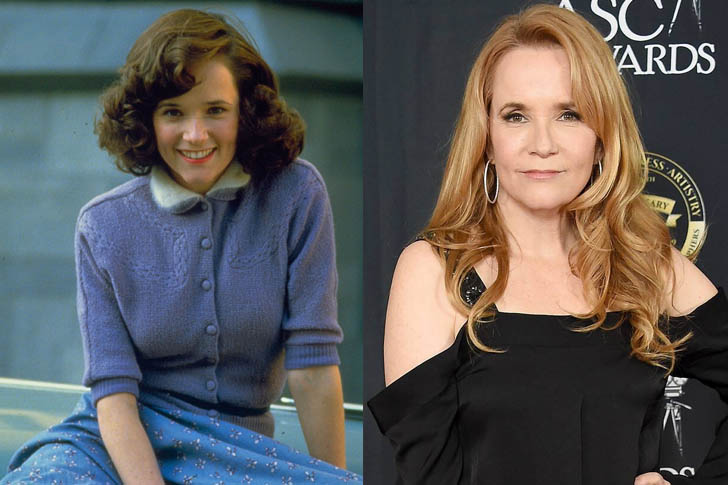 Lea Thompson was born with bonafide talent in performing arts. Born and raised in Rochester, Minnesota, to a family with five children, she was able to train as a ballerina. By age 14, she danced professionally as one where she was able to win scholarships to prestigious Ballet schools and companies. She never needed any student loans thanks to her scholarship granted to her after winning her way to the American Ballet Theatre.
However, after being told that she didn't have the body for a prima ballerina, she then shifted her focus to acting. At the age of twenty, she started working on films and series as well as endorsements and became the face of a fast-food chain as their main endorser. Her first ever movie project was with Jaws 3-D, where she recalled her struggle to learn water skiing within five days to keep up with the lie she told at the audition.
LINDA KOZLOWSKI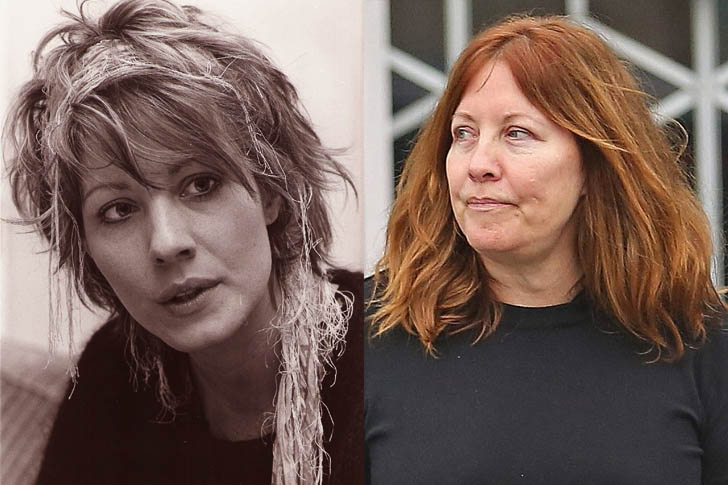 Retired actress Linda Kozlowski doesn't have the longest list of movie credits on the list but she showed a lot of upsides when she starred in Crocodile Dundee. She was born and raised in Fairfield, Connecticut, to a Polish-American family. After graduating from high school, she went to New York to pursue a degree in drama at Juilliard School.
Linda graduated from the program in 1981 and soon after launched her career in Broadway. One of her most notable roles is in the play Death of a Salesman, where she played Miss Forsythe, which was also the character she took in the film version released the year after. Since then, she landed roles in movies, including her big break in the Australian film Crocodile Dundee. She earned a Golden Globe Award nomination for her role as Sue Charlton in the show. Linda revisited her role a couple of times throughout her career including her final film role in Crocodile Dundee in Los Angeles.
TERRY FARRELL
Terry Farrell made a name for herself both in the fashion and film industry thanks to her good looks and undeniable talent. She was born and raised in Cedar Rapids, Iowa. When she grew to almost six-foot at junior high, she submitted a photo of herself to the Elite Modelling Agency. She was then invited to New York City to sign her first-ever modeling contract, which brought her fashion projects with Vogue and corresponding editions in other countries.
However, while modeling, on the side, she also studied acting, and in 1984, she landed her first major role in the TV series Paper Dolls. Since then, it has been a series of successes in the field. For sci-fi lovers out there, you probably recognize her as Jadzia Dax of the Star Trek: Deep Space Nine series. She also appeared as Regina "Reggie" Kostas in the hit sitcom Becker. Fun fact, because of the impact she made in the sci-fi genre, Terry had an asteroid named after herself called 26734 Terryfarrell.
SHELLEY LONG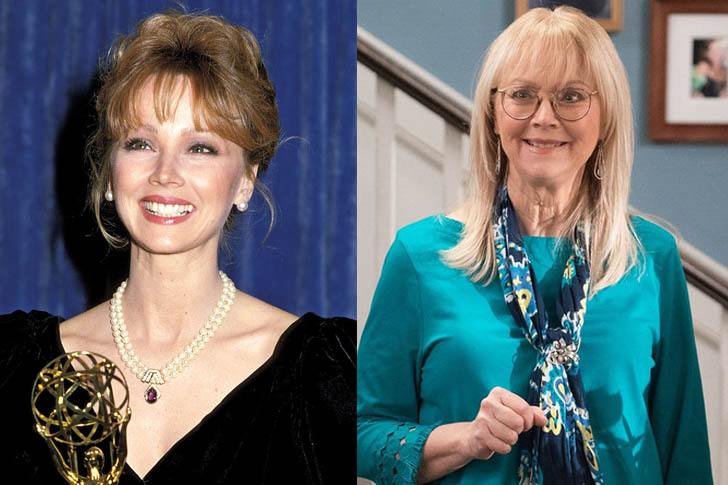 The actress and former model Shelly Long took a huge gamble when she turned her back away from her college degree at Northwestern University to pursue her passion and became a celebrity. She first went into modeling and commercials. Shelley then slowly shifted towards her television career and began writing and producing shows such as her very own Sorting It Out.
During the last leg of the '70s, she entered mainstream television with a minor role in shows such as The Cracker Factory, and finally earned a spot in a major production in the 1980 drama film A Small Circle of Friends. Shelley also landed a credit role as Diane Chambers on the TV sitcom Cheers, which ran from 1982 to 1993. For her performance in this project, she earned both Emmy and Golden Globe nominations. In 1983, she also won the Emmy Outstanding Lead Actress Award in a Comedy Series and two Golden Globe Awards.
BO DEREK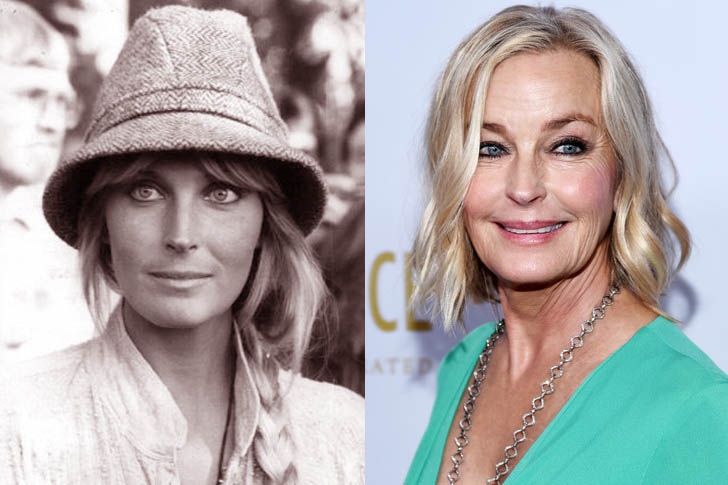 The actress Bo Derek decided to turn her back from her pursuit of a degree when she was just a teenager. She was born in Longbeach, California, as Mary Cathleen Collins. She was introduced to the film industry by film director John Derek, whom she met when she was just only 16 years old and trying to finish high school.
When she married John in 1976, she had her first Hollywood makeover. She colored her hair blonde and changed her name to Bo Derek. After a series of unsuccessful films together, they decided that she needed this makeover. Finally, in 1979, she was selected over Melanie Griffith and several others (allegedly) for the role of the ideal woman Jenny Hanley in the movie 10. Her performance in this romantic comedy film earned her a nomination for a Golden Globe's Best New Star Award. Her act and scenes in the motion picture launched her to fame and probably was the reason why it became a critical and financial success.
STACY KEENAN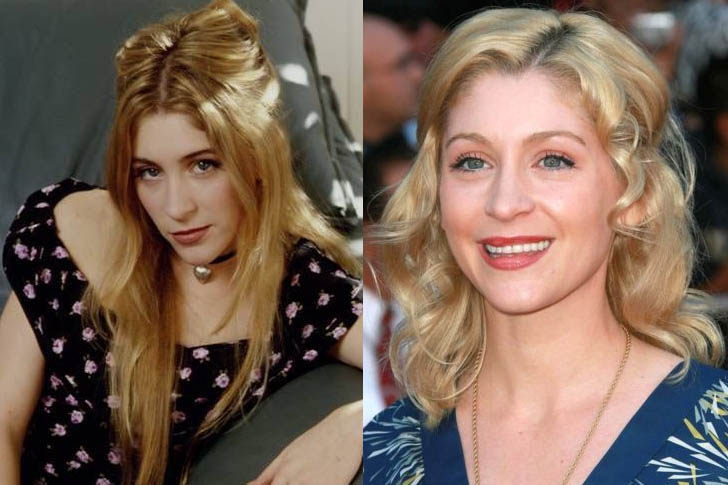 Anastasia Love Sagorsky, or professionally known as Staci Keanan, was a former actress who became a successful lawyer. For those who don't know her, Keanan was well-remembered as Nicole Bradford in the sitcom My Two Dads that aired during the late '80s. Her acting career started at the age of 5 when she would model and appear in various advertisements and TV commercials. When she finally got her first TV credit in the 1987 miniseries I'll Take Manhattan, she and her whole family moved to Los Angeles, where she starred in several other TV series before focusing on her studies.
During the dawn of 2010, she appeared in a couple of movies before she made a 180-degree turn from Hollywood and focused solely on her profession as a lawyer. As of 2019, she's earned a spot in the Los Angeles County District Attorney's office as a Deputy District Attorney. Not only did she ace the law and order, but also her family life with husband, actor, and producer Guy Birtwhistle.
CHRISTINE LAKIN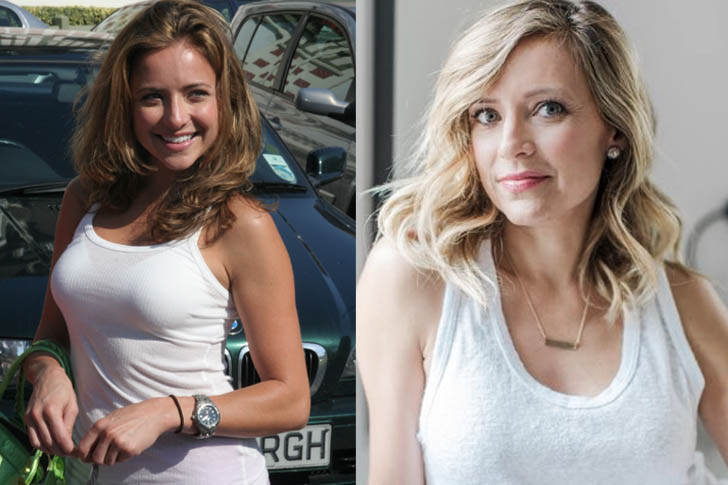 Christine Lakin not only showcased her talent on-screen, but she also made a name for herself in theaters as well as working behind the scenes as a director. She's known for her role as Alicia "Al" Lambert in the sitcom Step by Step during the '90s. Lakin was also part of The Kilborn File and the voice behind Joyce Kinney in the Family Guy.
Like most of the actors and actresses in Hollywood, Lakin also started acting for TV commercials before she was given major TV and movie roles. Although we last saw her in 2018 in the TV series, Hollywood Darlings, her Hollywood profile included at least a total of 84 small and big screen credits. It also included at least 5 projects where she worked as a director and at least 10 voice roles in video games. She never had any issues with finances because of her exceptional talent both in acting and lending her voice to give life to some of our favorite characters in animated shows and video games.
 SANDY DUNCAN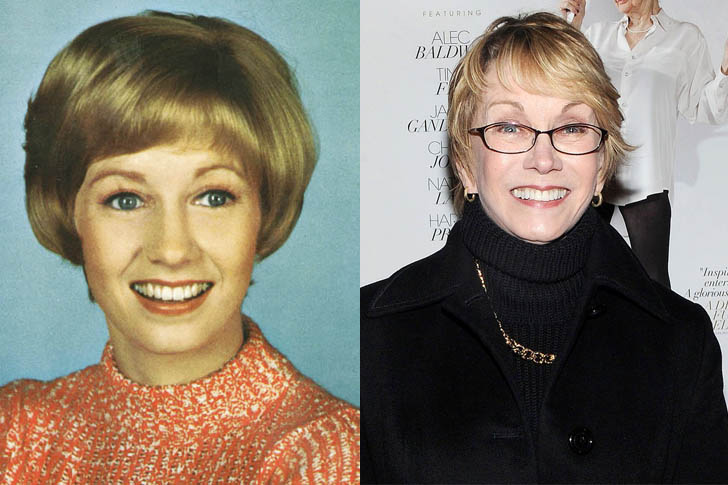 Sandy Duncan has proven that she's one of the top talents of her generation and she had all her awards and nomination to back this claim up. She entered the entertainment scene at the young age of twelve and already exhibited top-notch money management skills while earning around $150 per week. She later became a legend in the theater world thanks to her outstanding performances in the Broadway revival of the musical Peter Pan and the 1980s sitcom The Hogan Family.
She is the daughter of Sylvia and Mancil Ray Duncan and was raised in Tyler, Texas, with her sister. Although she had a very successful career as an actress, the same could not be said for her married life. She was married twice before she finally was able to work one out. On her third marriage to dancer and actor Don Correia, she also became a mother to two wonderful boys Jeffrey and Michael. It has been a couple of years since we last saw her acting, but she definitely left a mark in the industry.
PHYLICIA RASHAD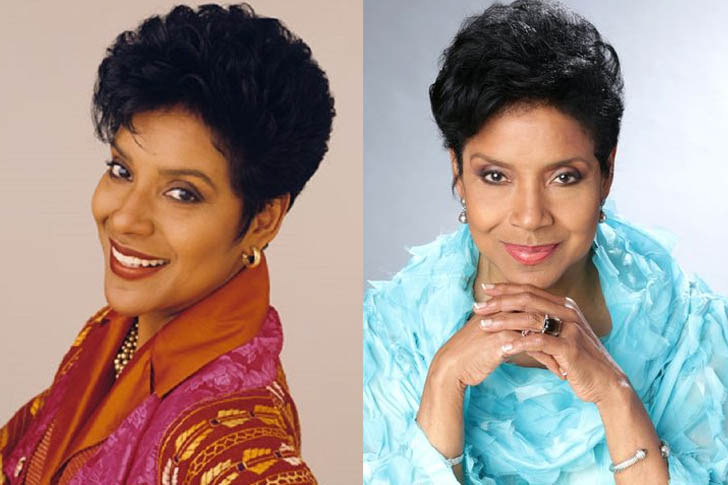 Phylicia Rashad is a legend in her own league. She was known as "The Mother Of The Black Community" and a recipient of prestigious awards and nominations such as a pair of Emmy Award nominations for her role as Clair Huxtable in the hit sitcom The Cosby Show. She also left a mark in entertainment history as the first African-American woman to be on the receiving end of a Tony Award for Best Actress in a Play for her part in the A Raisin in the Sun.
Phylicia was raised by multi-talented parents. Her father was a dentist while her mother was once nominated for the Pulitzer Prize. This is an award given to those who made remarkable achievements in U.S. newspapers, magazines, and online journalism, as well as in literature and musical composition. Phylicia is currently in her early '70s but she still continues to be relevant in show business. She can go to retirement if she wants to and we are sure she had everything sorted out from her insurance down to her retirement plans.
 BARBARA FELDON
Barbara Feldon is a former model who made a name for herself both on television and on-stage thanks to her unparalleled talent in acting. She also excels in working behind the camera as a writer and author with a couple of books under her credits. For those who have watched the classic 60's sitcom Get Smart, you might recognize her as Agent 99.
Before Barbara became popular as Agent 99, she was first a model who struggled to seek out her next commercial audition. Unlike other successful actors, she focused on building her career on that platform. As a matter of fact, her big break came off it. It was in the TV commercial for Revlon's Top Brass, a hair wax for men, that she became famous and much-parodied for. Almost three decades after her portraying the role of Agent 99, she got to play this character again in the television film Get Smart, Again! and the 1995 series Get Smart. After, she left Los Angeles and settled down in New York City.
KAREN GRASSLE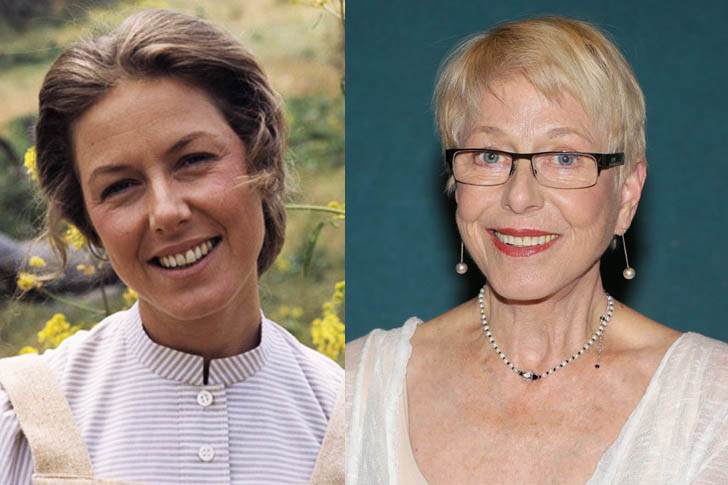 Back in the days, Karen Grassle knew that she wanted to have a solid career in acting and that became an undying passion for her. She later took a couple of classes in ballet and participated in school plays, which became her stepping stone for getting into the English and Dramatic Art department of the University of California, Berkeley.
She later auditioned for a part in Little House on the Prairie and got the role of Caroline Ingalls. Little did she know, it was the start of a successful Hollywood journey. She's currently 78 years old and still hasn't shown any signs of slowing down from acting. Although we don't see much of her now on TV or the big screen, she continues to perform in productions and advocates for the industry. She also taught and has had production and directing credits to her name. Don't be surprised if you see her on TV commercials as well. Over the years, she has become the promotional face for various companies such as Premier Bathrooms.
MELISSA GILBERT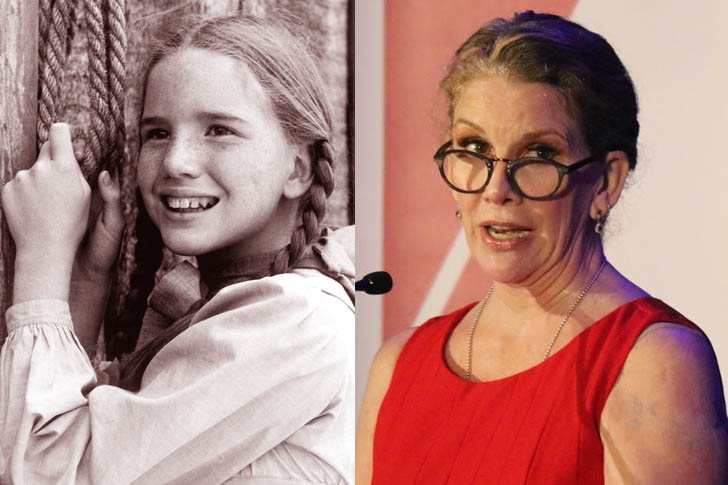 Melissa Gilbert is one of the top female personalities in the entertainment world. She's a well-known actress who is also famous for her works behind the scenes as a director and producer. She also used to be the president of the Screen Actors Guild. During the beginning of her career, Gilbert appeared in a couple of commercials and guest roles. All of her investments in her craft paid off as she got her breakthrough role as Laura Ingalls Wilder in the hit drama series Little House on the Prairie.
In addition to her numerous professional roles, she wrote some books and did voice acting jobs for animation, such as Batman: The Animated Series as Barbara Gordon or Batgirl. For a period, she was also a democratic politician who ran and won as the representative of Michigan's 8th congressional district in 2016. She had to cut short her term because of health issues from the injuries she sustained back in 2012 when she was cast as a celebrity contestant of season 14, Dancing with the Stars.
LORETTA SWIT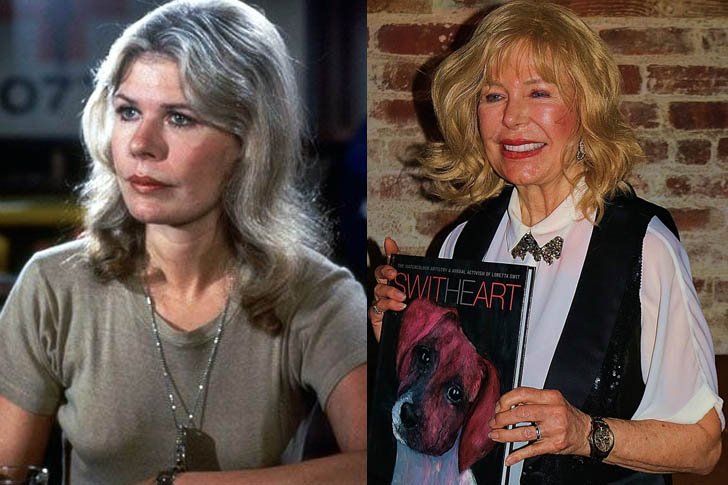 Loretta Swit is a former stage actress that made her way to the mainstream entertainment scene thanks to her looks and undeniable talent. For those who have seen the hit war comedy-drama series M*A*S*H, you might recognize her as Major Margaret "Hot Lips" Houlihan. Credits to her performance for this show, she earned a couple of Emmy Awards and cemented her legacy as one of the top performers in Hollywood at that time.
She was last seen on the 2002 TV special for the M*A*S*H 30th Anniversary Reunion. Prior to that, Loretta was a guest star in 6 episodes of the game show Hollywood Squares that ran from 1999 to 2004. She has also written books such as A Needlepoint Scrapbook and SwitHeart: The Watercolour Artistry & Animal Activism of Loretta Swit. Although we don't see her on TV now, we are sure that she's been out there amassing work credits to her name. However, she had a role in the 2019 movie Play the Flute, but the film is not available for commercial release yet.
PRISCILLA BARNES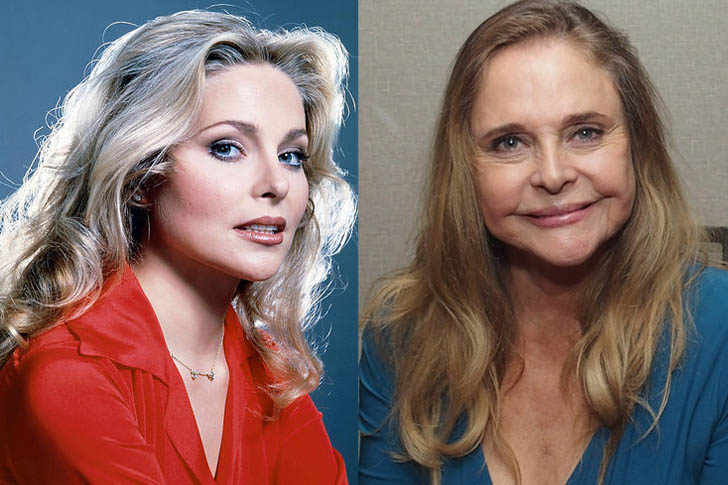 The actress Priscilla Barnes might have a hard time coping up with her childhood since her family constantly hired a moving company and traveled across military bases in the United States before they finally settled in California. She then moved out and worked as a waitress and dancer. Then lady luck visited her when she participated in a local fashion show, marking the start of her career.
She soon jumped towards the mainstream media and found her way in television shows including a role in Three's Company as Terri Alden and a permanent replacement for Suzanne Somers. Priscilla has built over four decades of professional acting experience, earning at least 89 film and TV credits to her name. She may not have gone to college early on due to financial constraints, but she has worked that period to her advantage. It has been a couple of years since we last saw her on-screen but it looks like she's still active on-stage, recently appearing in the show To Quiet the Quiet.
BETTY WHITE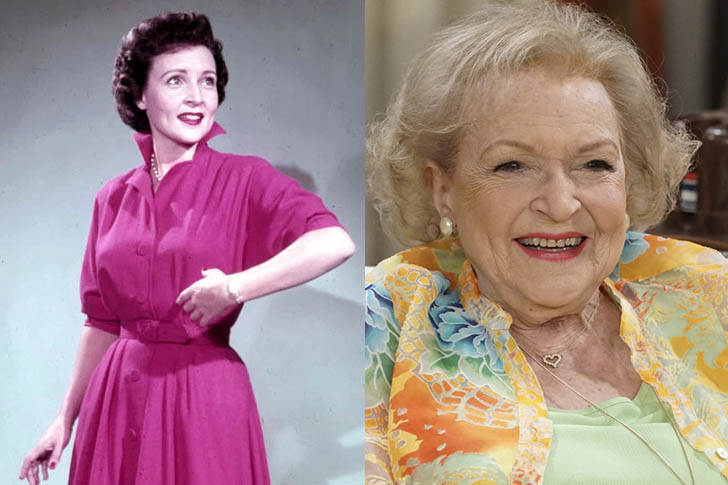 Betty White is considered to be a living legend when it comes to acting. Well, her achievements are hard to beat and she also left a mark in the entertainment world as one of the first females who became significant on both sides of the production. Her eight-decade long career in Hollywood is also a spectacular milestone that only a few can achieve. No wonder she is one of Hollywood's still living, highly regarded, and multi-awarded legendary actresses.
She was born on January 17, 1922, in the ethnically diverse neighborhood of Oak Park, Illinois. Betty goes by her maiden name for her professional work credits, which she was known for since 1939. This was also the time when she debuted her showbiz career on an experimental TV show singing songs with her classmates from the short opera, The Merry Widow. At the tender age of 98, she is still active in the industry and she even lent her voice to give life to a Toy Story 4 character modeled after her named Bitey White.
LISA WHELCHEL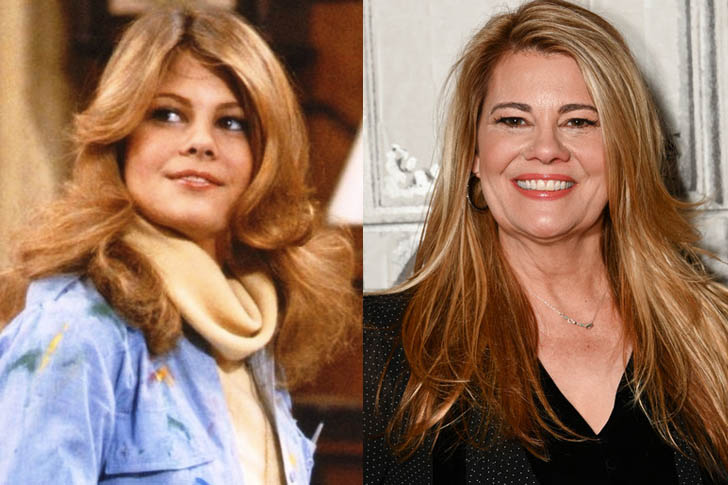 Lisa Whelchel was one of those actresses who were chosen by fate and became successful in the industry. At the young age of twelve, she got her first contract from talent scouts for Disney Studios and worked in The New Mickey Mouse Club in Texas. She and her family later hired a moving company and relocated to California to focus on her career. She later found a role in The Facts of Life which she held for almost a decade. In 1984, while she was still filming for the sitcom, the former Mouseketeer was nominated for a Grammy Award for Best Inspirational Performance for her Christian contemporary music album All Because of You.
She may not be that active anymore in Hollywood these past decades, but her name can still be heard in many forums as she established herself as a good inspirational speaker. Besides her active participation in Christian conferences, particularly as a regular speaker in the Women of Faith global ministry, she also participated in the 2012 Survivor: Philippines as a contestant and placed second.
ANJELICA HUSTON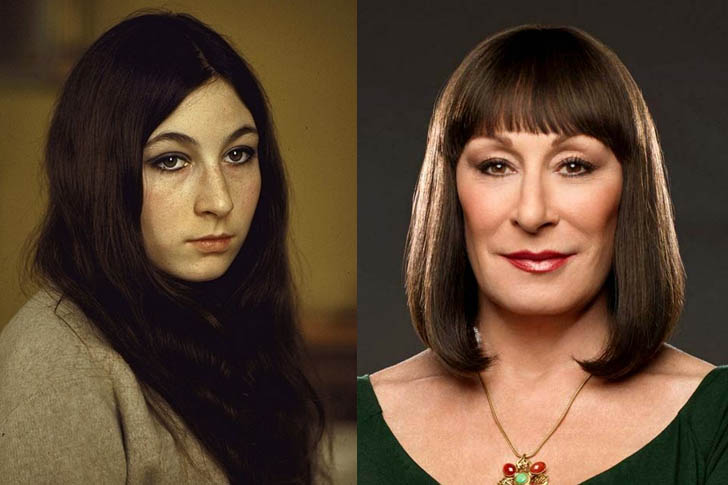 Talent and acting may be part of Anjelica's genes as she is the third generation of the Huston family of celebrities. She is also an Academy Award-winner just like her father, John Huston, and her grandfather, Walter Huston. Aside from working in front of the camera, she's also known to work behind the scenes as a director and producer.
Anjelica was known for her roles in movies such as The Grand High Witch in The Witches and Morticia Addams in The Addams Family. Other than these films, her most notable works include the movies The Dead, Ever After, Daddy Day Care, 50/50, and John Wick Chapter 3 – Parabellum. She was also remembered for her TV roles in the shows Huff, Medium, and Transparent. Aside from acting, she has written books entitled A Story Lately Told, released in 2013, and Watch Me, which was published the year after. Even if she's in her late 60s, she's still active in the industry, but she has probably already settled her retirement and investment plans.
 LINDA GRAY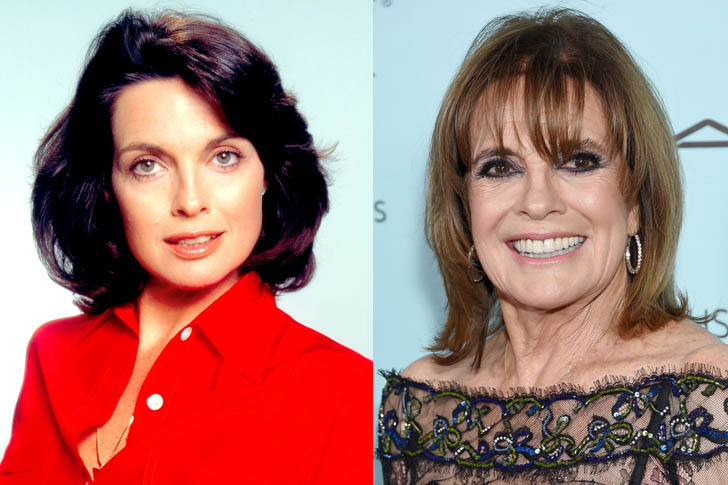 Over the course of Linda Gray's career, she appeared in almost 400 commercials. She also worked as a model and appeared in various films and television shows throughout the years. One of her most notable roles is Sue Ellen Ewing in Dallas. Her exceptional performance in the show earned her a nomination for a Primetime Emmy Award for Outstanding Lead Actress in a Drama Series and two Golden Globe nominations. Aside from her performances in front of the camera, she is also known for her work as a producer and director. She also performed on stage, once starring as the ever-popular Mrs. Robinson in The Graduate in 2001 at the West End of London, one of the highest commercial theatre levels. After such, she also performed on Broadway.
She got married to the director, Ed Thrasher, but they hired a team of lawyers to get separated after spending time together for more than two decades. She's still in the industry and was recently part of the film Prescience and Grand Daddy Day Care.
ELISABETH SHUE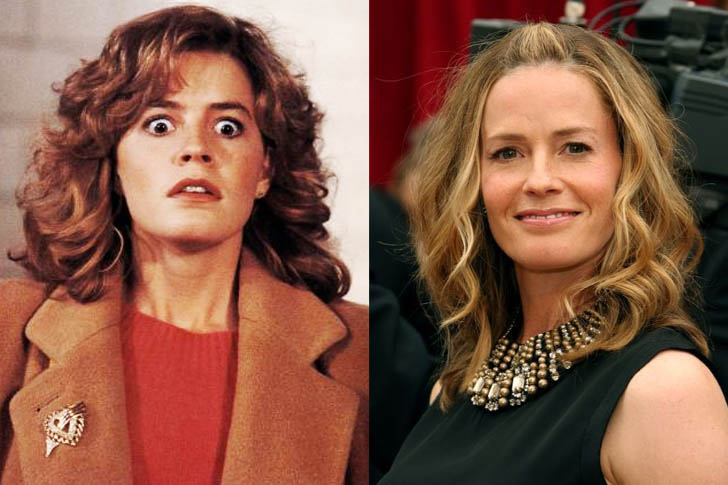 Elisabeth Shue has been one of the top female celebrities in Hollywood since the beginning of her career up until now. She appeared in many films throughout the years and landed major roles in the movies The Karate Kid, Cocktail, Adventures in Babysitting, and the last two installments of the Back to the Future franchise.
Other than these shows, Elisabeth has also worked on more film projects as well as TV shows such as  Cocktail, Soap Dish, The Saint, Hollowman, Piranha 3D, The Battle of the Sexes, and Death Wish. Her movie Leaving Las Vegas is worth checking out, as her performance in the movie has earned her a nomination for an Academy Award as Best Actress. She is also a regular cast of the superhero web series The Boys. Her undeniable talent earned her more awards and recognition under her wing including a nomination for another Academy Award, Golden Globe, and BAFTA. She also had a good relationship with her husband and was never involved in any financial struggles or experienced bankruptcy.
MICHELLE TRACHTENBERG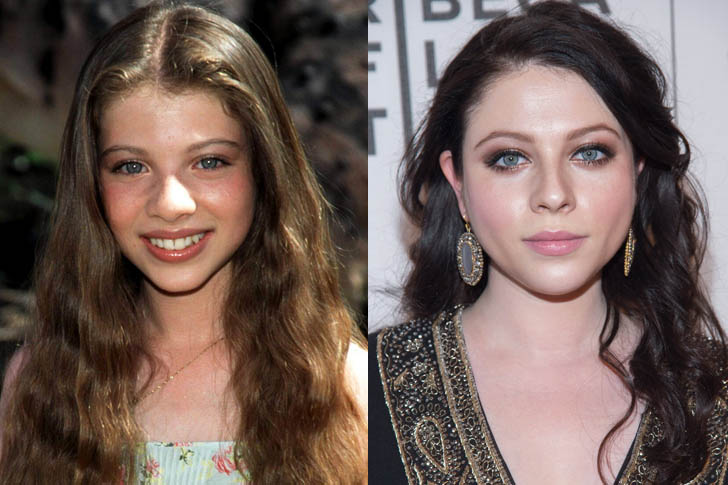 Michelle Trachtenberg made a name for herself in both the fashion and acting scene as a model and actress. She was raised in Sheepshead Bay, Brooklyn, and attended junior high school, The Bay Academy for the Arts and Sciences with her older sister, Irene. During the '90s, she portrayed the role of Nona Mecklenberg in the comedy series The Adventures of Pete & Pete and as Dawn Summers in Buffy the Vampire Slayer. Michelle also had a role in Gossip Girl, Harriet the Spy, and the 2004 movie EuroTrip where she played her part as Jenny.
To date, she has at least 59 TV and film credits to her name. Some of her appearances were probably uncredited and were omitted from the list. Michelle has at least 14 nominations, where she won three or more Young Artist Awards. Currently, she's still active in the entertainment scenes. She even lent her voice in a web series called Human Kind Of. We are sure that with her talents and skills, she's built up good credit scores throughout the years.
ROZ KELLY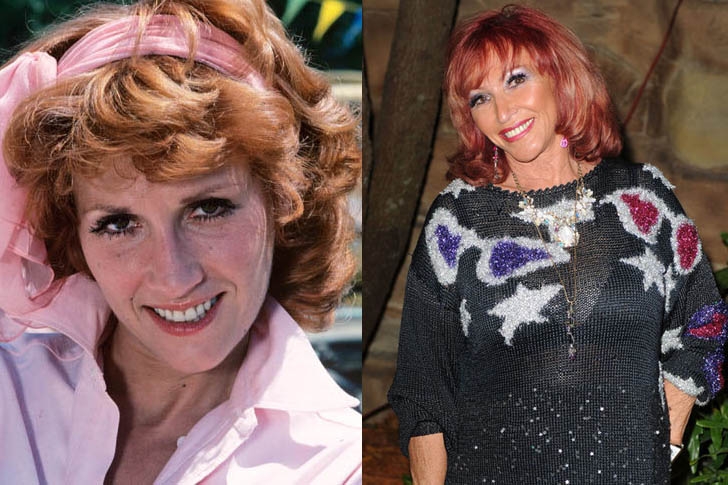 Younger folks out there might not recognize Roz Kelly for her work in the sitcom Happy Days, which ran from 1974 until 1984. Before she established herself as an actress, she first became a photographer for a magazine. Things seem to be going in the right direction but her career didn't take off as she hoped for.
Post-Happy Days, she starred again in the spin-off series Blansky's Beauties and reprised her role as Pinky. By the way, her credit role earned her cult-like fame. She later portrayed the same role in The Paul Lynde Halloween Special. Other than Happy Days and its spin-off series, she was included in the ensemble of casts for the TV thriller Curse of the Black Widow and yet another thriller-slasher film, New Year's Evil. She was also credited as a guest star in the shows Starsky & Hutch, Baretta, Kojak, The Love Boat, Charlie's Angels, and Fantasy Island. Aside from her acting career, she's known for her exceptional fashion sense before. The most recent update about her style is her new haircut.
ERICA DURANCE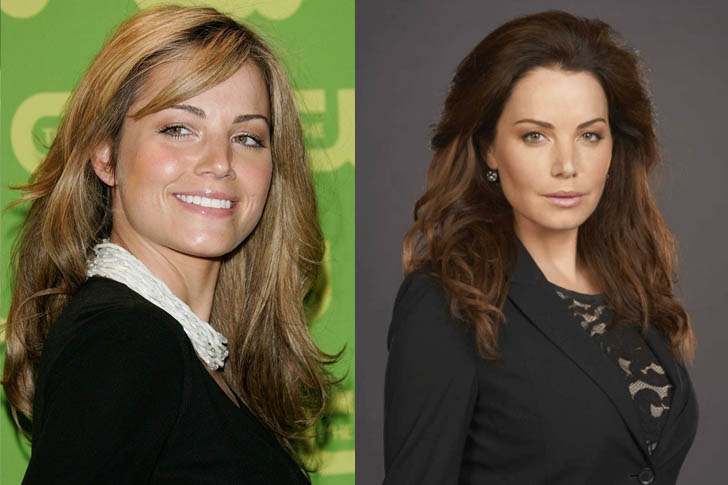 The stunning Erica Durance was a fan favorite during her time on the show Smallville, where she portrayed the leading lady of the show, Lois Lane. She also appeared as Dr. Alex Reid in the medical drama series Saving Hope. Aside from acting, Erica was known to be one of the top models in the industry and was consistently on the poll for "100 Sexiest Women in the World" during the latter half of the 2000s.
Erica was born in Calgary City, Alberta, to a wonderful set of parents, Gail and Joel Durance. She grew up and lived on a turkey farm in Three Hills, Alberta, Canada, with her older brother and sister. Back then, she trained as a singer and developed her discipline for it. However, she strayed off course when she graduated from secondary school in 1999. She decided to try out her luck as an artist in the big Canadian city, Vancouver. Eventually, she went back to acting and got a degree for it at the Yaletown Actors Studio.
 KRISTIN KREUK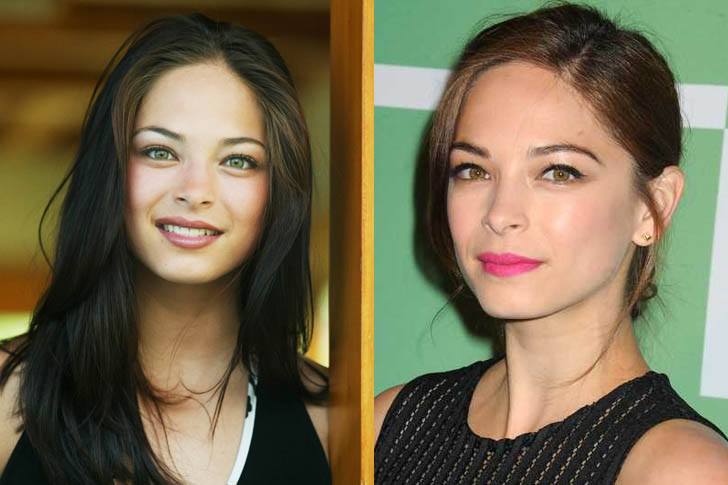 The Candian actress Kristin Kreuk was surprised when a casting director contacted her in school and invited her to be part of the television series Edgemont. During that time, she never faced any issues with her schooling and never needed any student loans since she was part of her school's karate and gymnastics team. Unfortunately, she had to quit the sport she loved because of scoliosis.
After she appeared in Edgemont, she made a significant impact in the entertainment scene with her role in Smallville as Lana Lang. Kristin was also noted for her role as Catherine Chandler-Keller in the science-fiction series by The CW, Beauty & The Beast. The series aired from 2012 through 2016, having 4 seasons and a total of 70 episodes. She also played the role of the corporate lawyer Joanna Hanley in the legal drama series Burden of Truth. Up until today, she's regarded as one of the premiere actresses in the industry. At present, Kristin lives in Toronto, Ontario, and lives a lavish lifestyle as a pescetarian.
SALLY STRUTHERS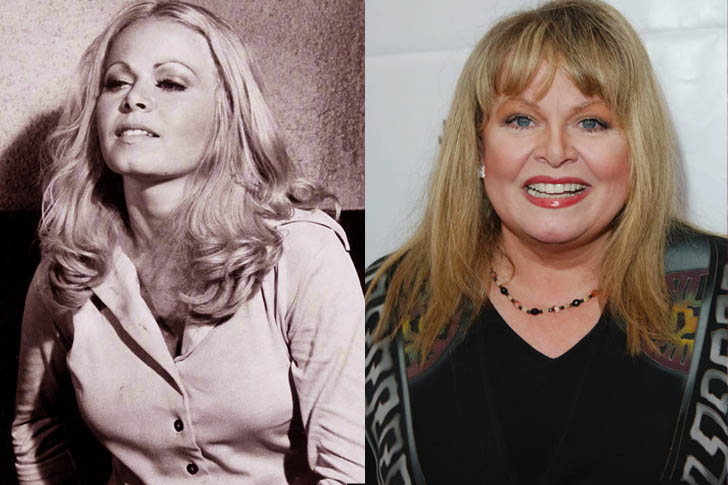 Award-winning actress Sally Struthers immediately made an impact in the entertainment scene as one of the most prominent actresses during the '60s and '70s. She appeared in Five Easy Pieces alongside Jack Nicholson – it was a minor credit yet a memorable one. She also starred in the box-office hit The Getaway and that was the start of her strong push towards the top of Hollywood rankings. Within the same year, Sally landed the role of Gloria Stivic on All in the Family where she won a pair of Emmys.
Another notable acting project done by Sally was when she took in 1977 the role of a battered wife in the made-for-tv film Intimate Strangers. In the TV movie, her abusive husband was played by Dennis Weaver, and the show became one of the first ones that showed domestic violence on TV. In the '90s, she also delved into acting on-stage and became part of the Annie production at the Fabulous Box Theatre in Atlanta. It became successful and she went on with the rest of the crew for a national tour.
JOYCE DEWITT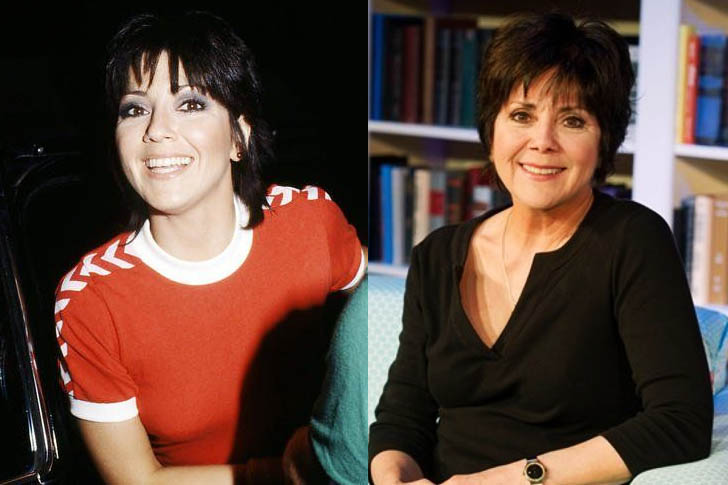 At the early age of thirteen, Joyce DeWitt already has tons of experience in acting. She started acting on-stage and earned her degree in theater at Ball State University. She later pursued a master's degree and appeared in the television series Baretta a few months later. Due to her successful performances, she earned a spot as one of the most famous actresses in Hollywood and became even more prominent thanks to her role in Three's Company as Janet Wood. She may not be active in the mainstream entertainment scene, but she still remains one of the top personalities on-stage and played for a production of the musical comedy Nunsense.
Other than her acting, Joyce decided to pay forward all the good she received by partnering with House and Senate members for Hunger and Homelessness issues. She hosted presentations for the Family Assistance Program of Hollywood and International Awards Ceremonies, which are being held at the White House for the Presidential End Hunger Awards. She also co-hosted the World Food Day Gala at the Kennedy Center with Jeff Bridges.
SUZANNE SOMERS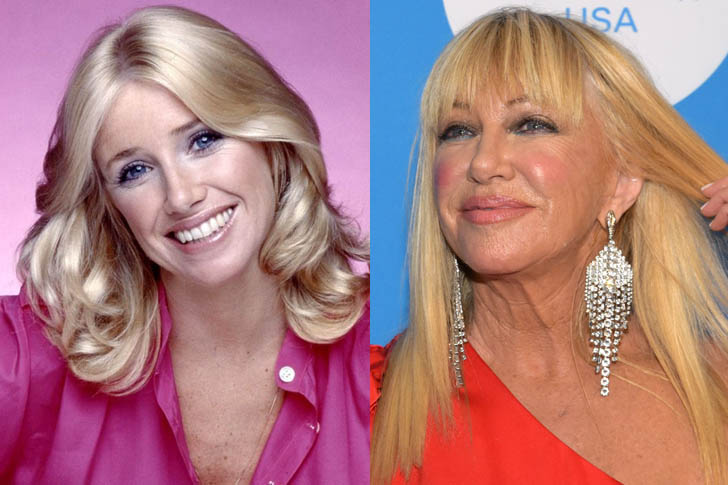 Suzanne Somers not only excelled as a top actress of her time, but she also established herself as a great singer and author with a good sense of running her own investments. She was part of the hit sitcom Three's Company as Chrissy Snow and also appeared as Carol Foster Lambert in the 90's sitcom Step by Step. We also saw her with her dashing moves as one of the contestants in Dancing with the Stars back in 2015. Two years later, she appeared in Home & Family.
She is quite a talent and a natural in business and in engaging with people. In the 2000s, she released her first in a series of self-help books about bioidentical hormone replacement therapy, Ageless: The Naked Truth About Bioidentical Hormones. Her list of book credits also included diet books, poetry, and her own autobiographies. She's also known for rocking the medical world with her views on some medical subjects that have collected negative feedback from professionals and companies. For example, her promotion of alternative cancer treatments was put on a hot seat and labeled as scientifically unproven and dangerous.
HOLLY HUNTER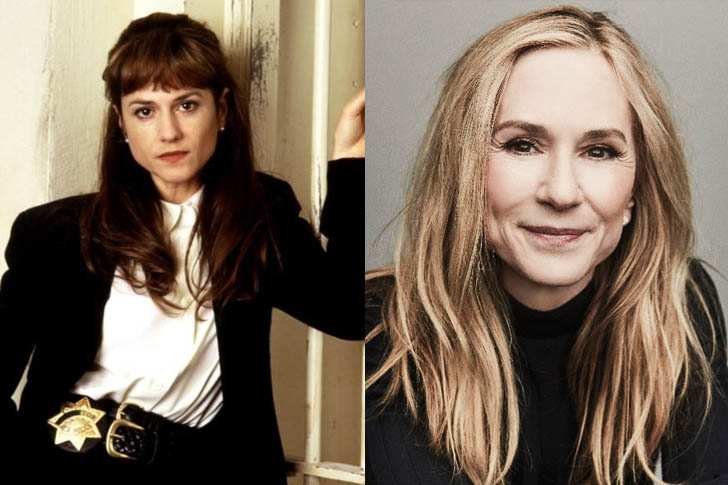 Holly Hunter's remarkable performance in the 1993 drama film The Piano brought her numerous awards and recognitions under her name including an Academy, Golden Globe, BAFTA, and the prestigious Cannes Film Festival Award for Best Actress. She not only made a huge noise during the '90s but she's also making a stride in her career during the '80s with the romantic comedy-drama Broadcast News.
Holly debuted her acting chops when she was in high school at Rockdale County High School, where she participated in school plays Fiddler on the Roof, Oklahoma, and Man of La Mancha. Straight from secondary school, she went to Pittsburg to pursue her drama degree at Carnegie Mellon University. Before moving to New York to brush elbows with fellow aspiring actresses and critical players in the field, she starred in a few theatres for ingénue roles while still at the university. She just turned 62 years old earlier this year and she probably had her investments and retirement plan in check. However, she might not be looking to hang her gloves soon as she got a couple of projects currently on her roadmap.
CHER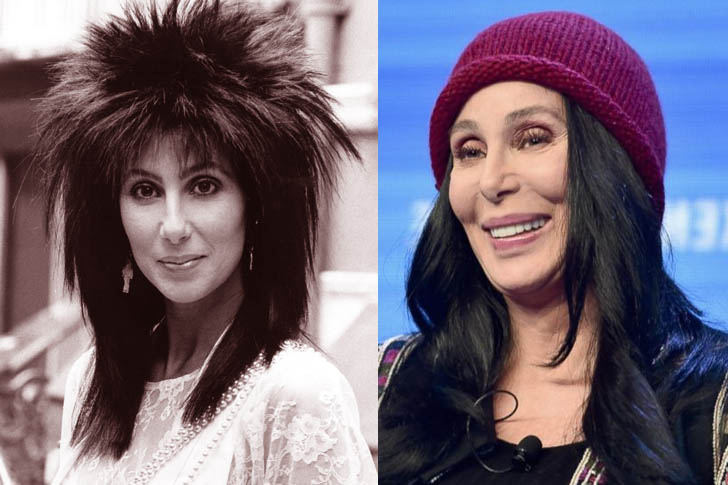 Born Cherilyn Sarkisian in California, Cher grew up in a broken home. She frequently moved around with her mother, living in New York, Texas, and California. At age sixteen, she dropped out of high school to enroll in acting classes. She later worked in clubs to support herself. In the early '60s, she met performer Sonny Bono and worked as his housekeeper. Bono introduced Cher to record producer Phil Spector, and the rest is history.
Bono and Cher began performing together and released their first single, I Got You, Babe. The song's success propelled the singing diva into superstardom. Cher became an international icon thanks to her undeniable talents both in acting and singing. In fact, most media persons dubbed her as "The Goddess of Pop," which is a huge title by itself. Over the years, she showed versatility when it comes to her singing style, which is a rare sight for an established personality in the music scene.
DIANE KEATON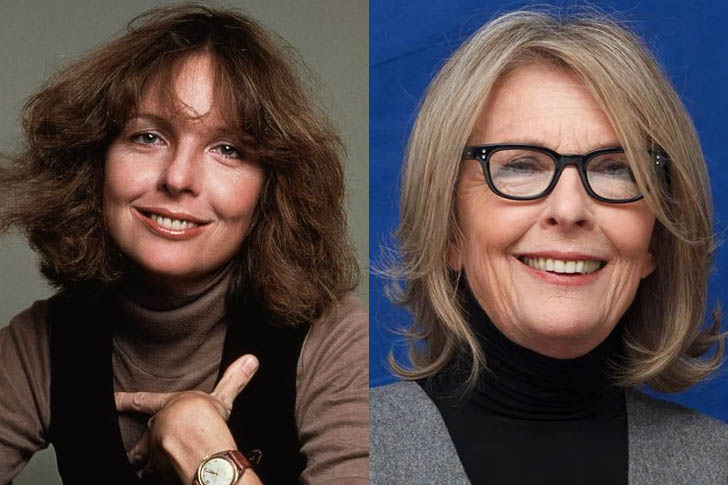 Diane Keaton is a popular actress, especially during the '70s and '80s. She also had many acting nominations to boot, along with her great beauty and her lovely smile. She first rose to prominence thanks to her part as Kay Adams-Corleone in the 1972 classic film The Godfather. She later revisited her role in the franchise for two more films. Other than these, she played alongside Woody Allen in a couple of films during that decade.
She also showed flashes of smart investments with her real estate purchases during the past years. A prime example of that would be her Southern California mansions, which she sold right after renovating and redesigning the structures. She has remodeled a few properties before selling them for profits. Among her buyers are celebrities like Madonna, who once bought a mansion for $6.5 million. TV screenwriter Ryan Murphy also bought an abode from her.
OLIVIA DE HAVILLAND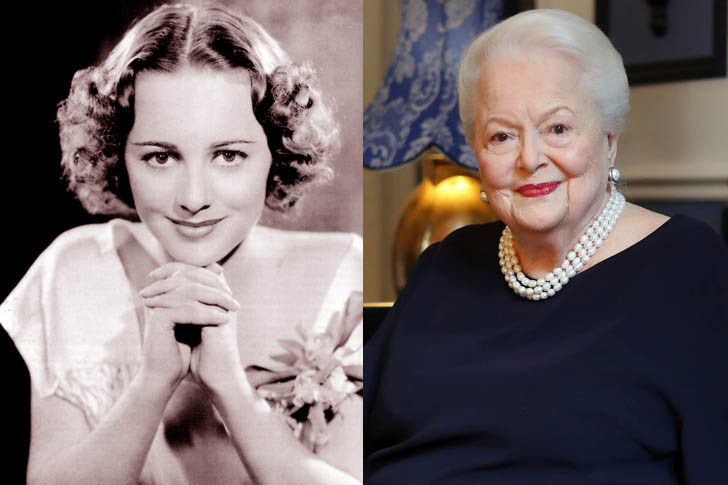 Dame Olivia de Havilland had one of the most successful film careers in the history of show business. Born on July 1, 1916, to British parents, Olivia was exposed to the international culture at a young age. She lived in Tokyo for a short time when her father worked as an English professor at the Imperial University of Tokyo. During their time in Tokyo, both Olivia and her sister suffered illnesses, which forced the family to fly back to England, where they probably have health insurance and can receive better care. Olivia's sister, Joan Fontaine, would later become a popular actress.
Throughout high school, Olivia performed in several school plays and displayed excellence in the craft. After graduating, she was offered a scholarship to attend Mills College, a private liberal arts college in Oakland. She later found herself traveling with the Saratoga Community Theater company, where she was discovered by Warner Bros. and was convinced to sign a five-year contract with them.
MARSHA HUNT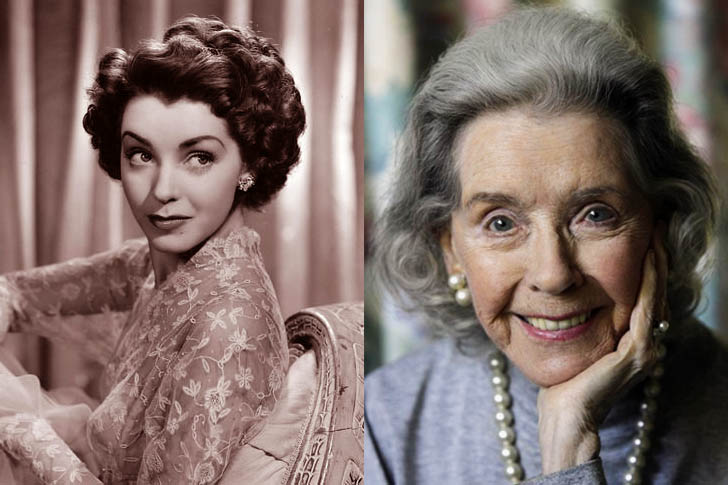 Most of us probably won't see a career as rewarding as Marsha Hunt's. Thanks to the combination of her good looks and unparalleled talent, she dominated the entertainment scene for more than seven decades. Some of her works were Born to the West, Kid Glove Killer, Cry 'Havoc', The Happy Time, and the 1971 film Johnny Got His Gun. Aside from her successful run in Hollywood, she's known as one of the top humanitarian workers in the past, especially during the blacklist era.
With a big heart and a life full of blessings, she was also never involved in any financial issues, probably thanks to her great money management skills. However, before she attained a colorful career in Hollywood, her parents wanted her to pursue a college degree. The insistent Marsha found modeling work at the John Powers Agency instead while taking up acting classes at the Theodora Irvine Studio.
JOAN COPELAND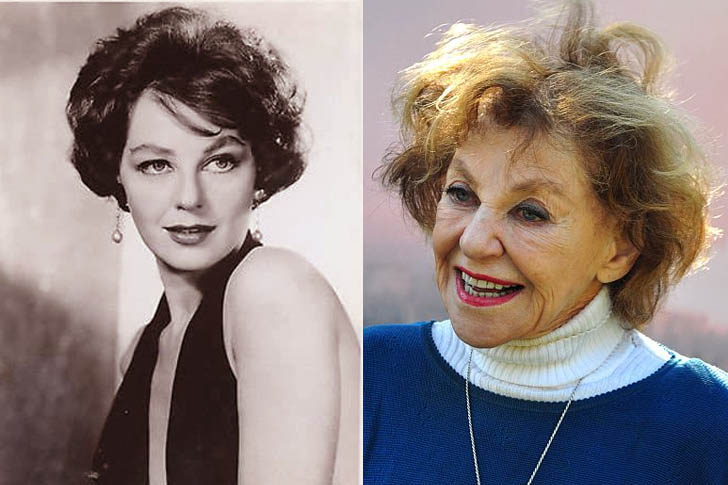 Joan Copeland's career started off during the '40s inside the theaters of New York City. She was also one of the first members of the famous Actors Studio, which helped her get into the mainstream media during the '50s. She left a significant mark in history after she played her role in the 1970s Broadway revival of Pal Joey. She also starred in Search for Tomorrow as Andrea Whiting and the soap opera One Life to Live.
Joan had her professional debut in the theater, appearing in William Shakespeare's play Romeo and Juliet. Since then, she has maintained a vibrant career and earned notable Broadway credits in Not for Children, Handful of Fire, and 45 Seconds from Broadway, among others. Not many know that Joan is actually the younger sister of playwright and essayist Arthur Miller, whose most popular plays are The Crucible and All My Sons.
CICELY TYSON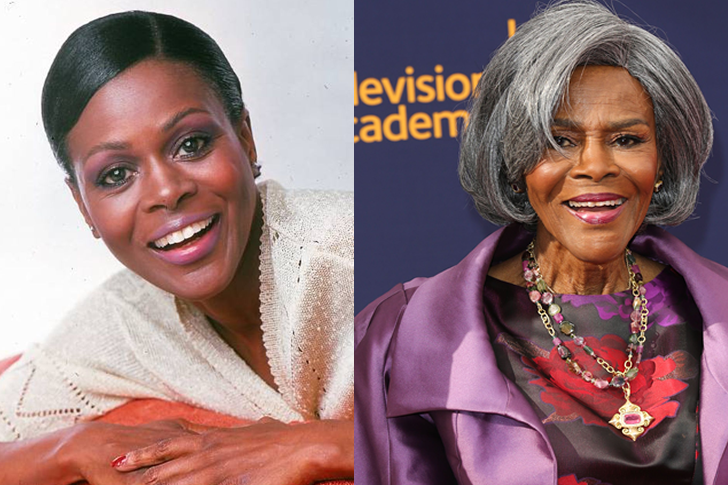 Cicely Tyson is also one of those Hollywood Queens who spent more than seven decades of their life perfecting their craft. With that said, she pretty much left a huge mark in Hollywood thanks to her strong performances and unparalleled talent. Over the course of her career, she's known for portraying strong-willed African-American women and became known in the industry thanks to her dedication and passion for her craft.
Born in Harlem in 1924, Cicely grew up with her parents who were trying to make ends meet. Her father switched jobs as a painter and carpenter and accepted any job he could find. Young Cicely was discovered as a model by a magazine photographer. After her gig for Ebony magazine, she received acting roles in the '50s, with her first one in the NBC series Frontiers of Faith. A true legend herself, she became the first African American to star in a TV drama when she appeared in the '60s popular series East Side/West Side.
 SHARYN MOFFETT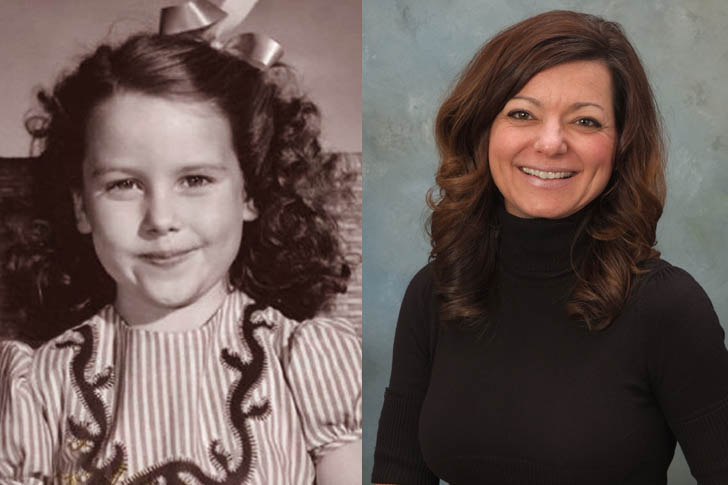 Most of the younger generations might not know who Sharyn Moffett is, but for those who enjoyed watching films and shows during the '40s and early '50s, you might have known her as the famous child actress during that time. She came from a family of entertainers from the lovely city of Alameda, California. Her family later hired a moving company and relocated to Beverly Hills, California, as a strategic move for her career.
Their efforts paid off and she appeared as an actress in the movie In Old Chicago while she's just around eleven months old. Moffett showed heart-warming potential in the '40s as a child actress. She was eight years old when she landed her first lead role in the 1944 film My Pal Wolf. Her cute presence and demeanor on the screen were often compared to those of fellow child actresses Shirley Temple and Margaret O'Brien.
CAROL MORRIS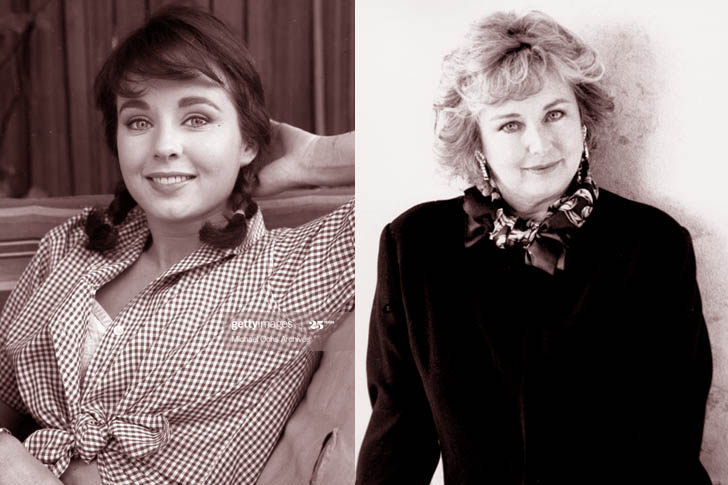 Former actress and beauty queen Carol Morris only appeared in a couple of movies in the past, but she clearly left her mark as the second Miss USA titleholder that went on to get the crown in the 1956 Miss Universe pageant. She was crowned by the 1955 Miss Universe, Hillevi Rombin, of Sweden. Carol not only has the looks, but she also has the brains that gave her the edge in winning the crown. In fact, during her high school years, Morris was ranked fourth overall out of the three hundred students in their school.
She also never faced any issues with her student loans since she's a champion swimmer up until her college years at Drake University in Des Moines, Iowa. After her reign as the Miss Universe winner, she appeared in Crazy Love alongside Jeff Chandler. Her other film credits include the 1959 film Born to Be Loved and the 1962 Paradise Alley.
 KIRSTIE ALLEY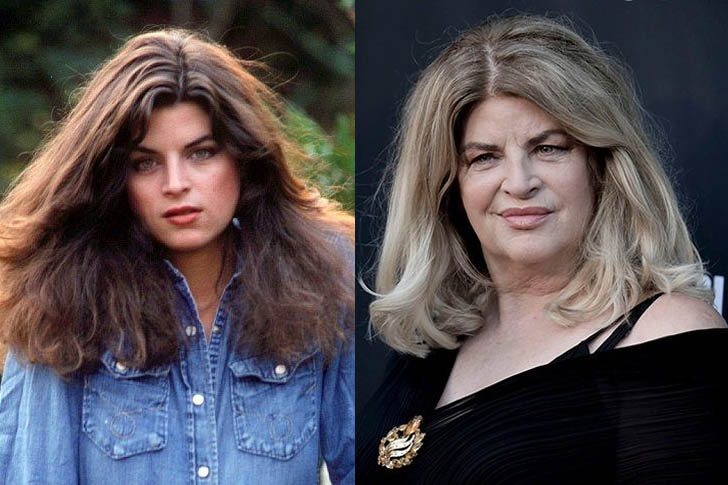 Born in January 1951 to parents who owned a lumber company, Kirstie Alley didn't show interest in the family business while growing up. Instead, she worked as an interior designer after dropping out from her sophomore year at Kansas State University. In 1979, she made her television debut as a contestant in the game show Match Game, where she won both rounds and garnered $6000 in total.
She later became a fan favorite in Hollywood thanks to her role as the Vulcan Starfleet officer Lieutenant Saavik in the 1982 sci-fi film Star Trek II: The Wrath of Khan. Kirstie later starred in Cheers as Rebecca Howe, where she received a couple of awards, including an Emmy and a Golden Globe. She also collected another nomination spree when she was part of Veronica's Closet and earned her star in the Hollywood Walk of Fame during the '90s.
JULIE BENZ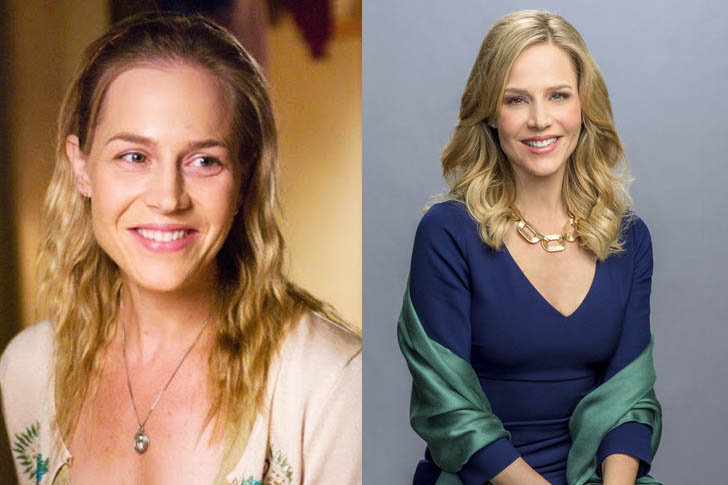 Born in Pittsburgh and raised in Murrysville, Julie Benz grew up in a well-to-do household. Her mom was a figure skater, while her dad was a surgeon. She first made a name for herself on the ice skating rink during her younger years and competed in the U.S. Championships in the juniors division back in 1988. However, she suffered an injury in her right leg that took her out of the sport. Good thing, she had good insurance coverage and was able to recover quickly from her predicament.
Julie's career journey in Hollywood is an interesting one. At age 15, she was told by her acting coach that she would never make it as an actress. However, she turned the situation around and proved otherwise. In an interview, she shared, "That was the best thing that ever happened to me because I was like, 'I'll show you.'" By the time her figure skating career was over, she joined the local theater and performed in the play Street Law.
EVE PLUMB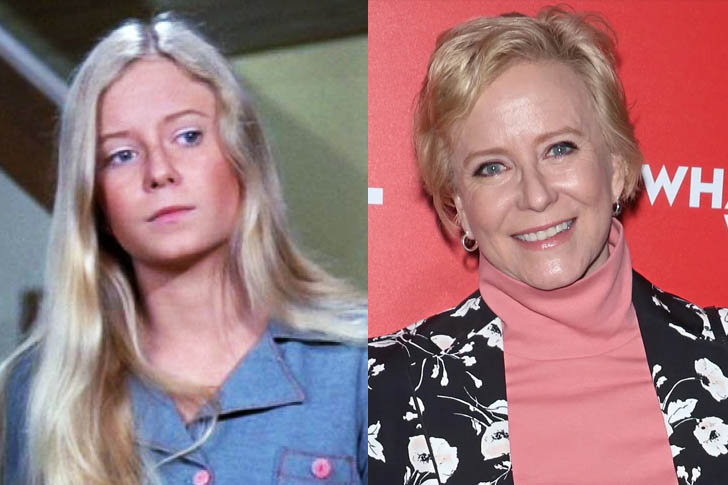 Eve Plumb sure has a lot of talent to boot, especially in acting and painting. She has a knack for singing, which helped her get a decent stock in Hollywood. She's also well-known as an actress, particularly for her role as Jan Brady, the middle daughter of the Brady family in the hit sitcom The Brady Bunch. Born and raised in California, Eve began appearing in television commercials at the age of 7. In the mid-'60s, she was offered acting roles in The Big Valley and The Virginian.
With her most notable role in The Brady Bunch, the actress went on to reprise her character in numerous reunion specials of the show, such as the film A Very Brady Christmas and the series The Brady Brides. She subsequently discovered her passion for stage acting and appeared in writer Nora Ephron's productions Same Time, Next Year and Love, Loss, and What I Wore.
PRISCILLA PRESLEY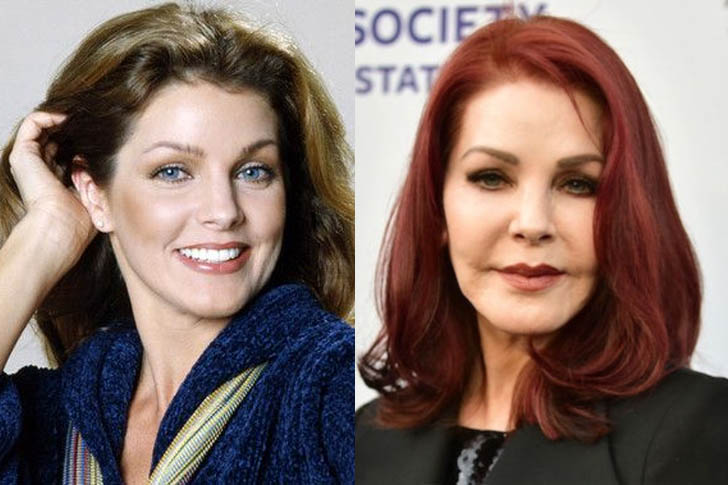 The film actress Priscilla Presley was the former other half of the 'King of Rock and Roll' himself, Elvis Presley. They lived together happily from 1967 until the time they hired an attorney in 1973 for their separation. She has not only rode the fame of her former husband but established her own career as an actress in Hollywood. For one, she starred as a regular in the series Dallas.
Aside from acting, she's also good when it comes to handling her investments. After she and Elvis parted ways, she put up her own boutique called Bis & Beau. She also faced certain bankruptcy after Elvis' death because of the maintenance cost of his mansion. Good thing, she kept her cool and bounced back from her financial struggles. If you're curious about how she and Elvis met, fret not, as we'll give you a rundown and some tidbits of her past.
HAYLEY MILLS
Hayley Mills came from a family full of talents starting off from her father, Sir John Mills, who has more than 100 film credits under his name. Her mother, Mary Hayley Bell, was a known actress, author, and writer. She first established herself as a child actress and managed to grab the BAFTA Award for Most Promising Newcomer for her part in the 1959 crime drama film Tiger Bay. Throughout the years, she's active in both the film and the theater industry and became one of the top actresses in that regard. Last year, she starred in the television show Pitching as one of the main casts.
She also received credits in the stage play Cinderella-Pantomime, A Little Night Music, and her most recent, the 2018 Party Face. When it comes to her personal life, Hayley met 53-year-old director Roy Boulting in 1966 when she was just 20 years old. The two tied the knot in 1971 and purchased apartments in Chelsea and Buckinghamshire.
EMILIA CLARKE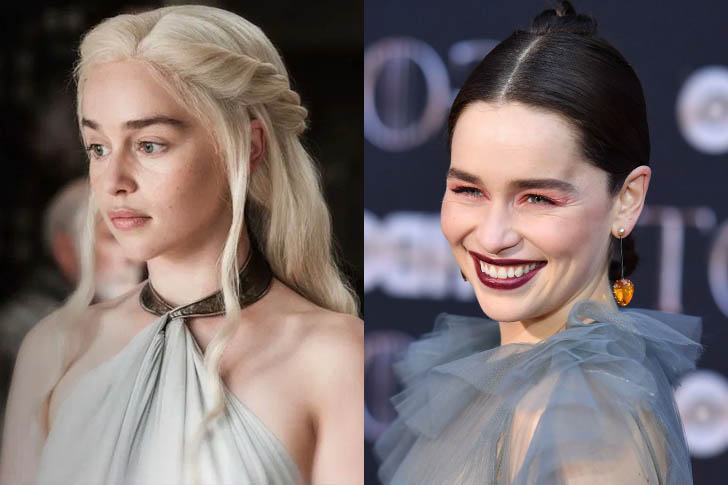 You will surely remember Emilia Clarke as Daenerys Targaryen in the HBO hit fantasy series, Game of Thrones, which rose her to international prominence. But long before we know her as the Mother of Dragons, she first appeared in an episode of the British medical soap opera Doctors in 2009. She then got the credits in the UK film magazine Stars of Tomorrow back in 2010 after her appearance in the movie Triassic Attack.
The award proved to be accurate as she joined Game of Thrones in 2011. Since then, she has appeared in several Hollywood movies, like Me Before You, Terminator Genisys, Solo: A Star Wars Story, and more. If you're interested to learn about Clarke's backstory, just continue to read on. Born in London, Clarke grew up in an affluent family. Her father was a theatre sound engineer, while her mother was a businesswoman. Her older brother, Bennett, also works in the entertainment scene and was part of the Game of Thrones' camera team.
OPRAH WINFREY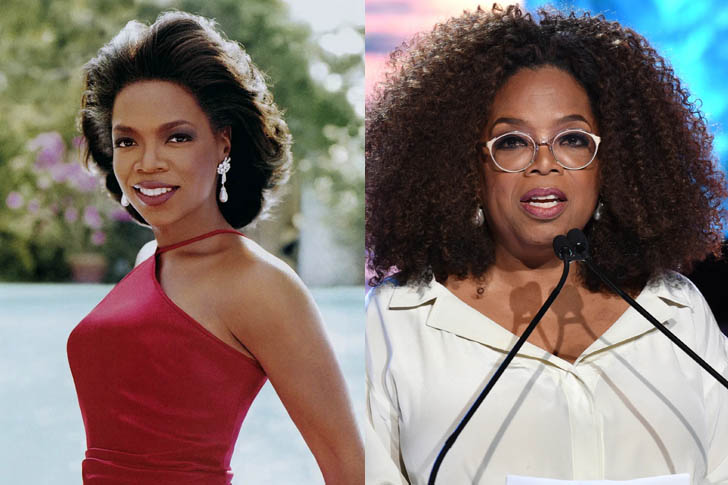 Who does not know Oprah Winfrey? Although she is not an actress, well, occasionally she is, she made a name, not just as a talk show host but also as a media executive. Of course, you can never say her name without remembering The Oprah Winfrey Show, the highest-rated television show of its kind in history. It even ran for 25 years. Also known as the Queen of All Media, she is the wealthiest African American of the 20th century.
She, too, gets the credit for being North America's first black multi-billionaire. Not just that, she is also the greatest black philanthropist in American history and ranked the most influential woman in the world in 2007. However, in all her achievements lies her inspiring background. The award-winning host has opened up countless times about her painful past. In case you don't know, she got pregnant at the tender age of 14. What's even more heartbreaking is that her baby passed away weeks after birth. Oprah named her baby Canaan, which means new land and new life.
JENIFER LOPEZ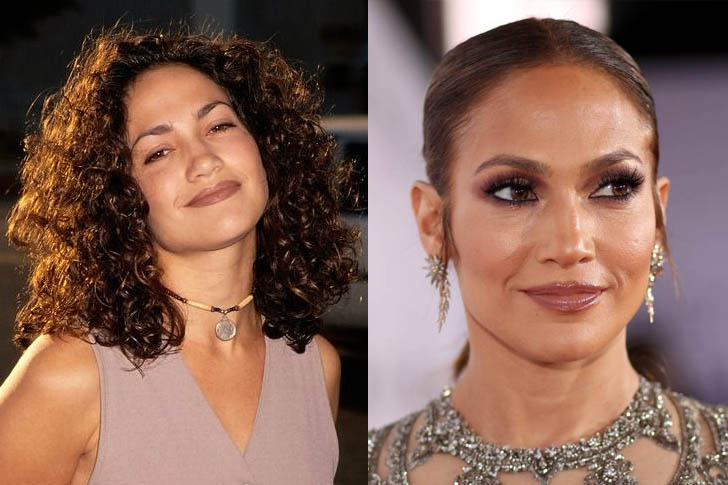 Jennifer Lopez is the woman in every man's dreams. She is not just a dancer, singer, and actress; she is also a fashion designer, producer, and businesswoman rolled into one. She started her career in 1991 when she joined In Living Color as a Fly Girl dancer. In 1993, she decided to pursue an acting career. Her first leading role movie credit was the 1997 biopic Selena, and it was a success. Movies after movies came out, and she became the highest-paid Latin actress in Hollywood. She also ventured into the music scene, and it was another success, releasing hits after hits.
Today, she has a massive net worth of $40 million. You might know about the A-list star's achievements, but there's more to her than that- she's all about grit and passion. Born in the Bronx borough of New York, Jennifer grew up in a middle-class household. Her father worked in the insurance company, while her mother was a homemaker.
PAMELA ANDERSON
Pamela Anderson's career is nothing short of spectacular as she's one of the top female celebrities in Hollywood even to this day. However, the success she's currently experiencing in her career is still small compared to her prime during the '90s. She was one of the leading actresses of that decade and had one of the longest careers as a Playboy model.
Top celebrities need to have a top-notch home security system and that was a lesson Anderson faced when someone stole her private tapes and got uploaded on the internet. Today, she's still active in the industry and has found time for advocacy works. She is a keen supporter of PETA, fighting for animal rights, and welfare worldwide. She also became a company spokesperson for FrogAds, Inc. in March 2012.
MELISSA SUE ANDERSON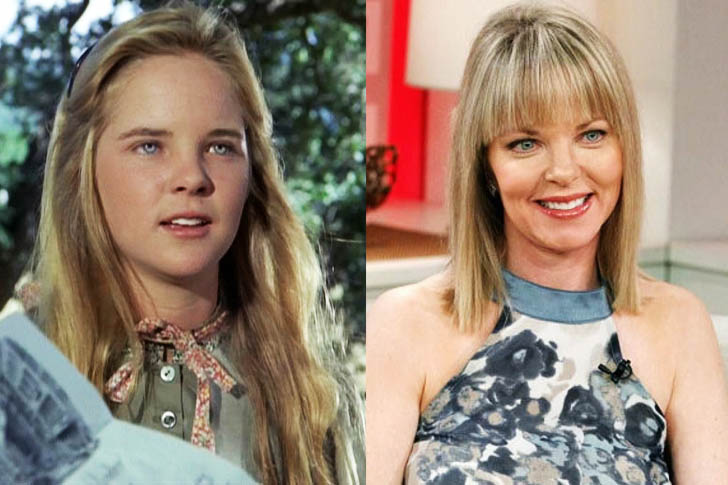 The actress Melissa Sue Anderson began her journey in the entertainment scene at an early age. She first appeared in several commercials for Sears and Mattel and slowly made her way towards the mainstream media. In the earlier part of her television career, she tackled small roles including a small appearance in Bewitched and a memorable appearance in The Brady Bunch. She was well-remembered by her fans for her role in Little House on the Prairie as Mary Ingalls, which she played for almost seven years.
Her marriage life is also considered a success compared to her peers in the industry. In fact, she never hired any lawyers and has been happily married since 1990. Melissa and her husband, Michael Sloan, have been married for 30 years. That is a three-decade of love that is hard to come by in Hollywood. They started dating for a year and got together in 1989. After tying the knot in 1990, they are now blessed with two kids, Piper and Griffin.
ANNE HATHAWAY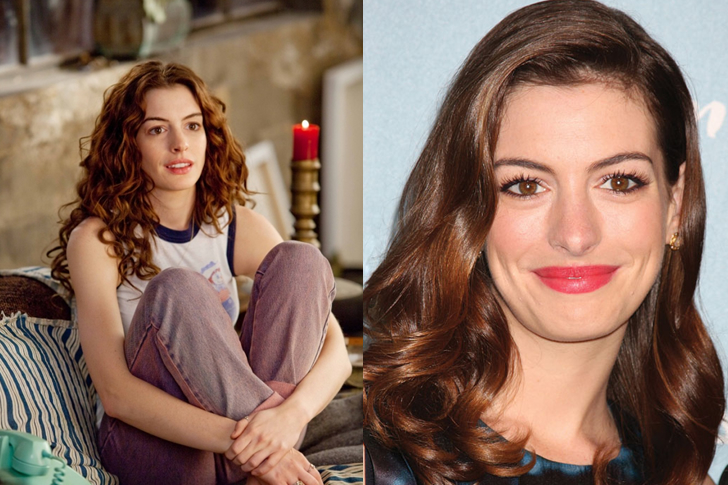 There is no doubt that Anne Hathaway's name is on the list of the most prominent actresses of all time as she is known by both kids and adults. The celebrity has starred in movies like the Disney comedy, The Princess Diaries, and the fantasy film Alice in Wonderland. On the other hand, Hathaway has also worked in movies such as the musical drama Les Misérables and the sci-fi film Interstellar. The now-38-year-old actress has been able to portray and deliver highly contrasting characters astoundingly. Time and time again, she has proven her prowess in the acting industry.
Anne's hard work and investments in Hollywood have, of course, been seen and recognized. She has been nominated more than sixty times by several award-giving bodies and has won a large percentage of it. In 2012 alone, she won at least 30 awards, including the BAFTA Award for Best Actress in a Supporting Role.Currently, the actress is involved in the adaptation of Pamela Druckerman's book, Bringing Up Bébé: One American Mother Discovers the Wisdom of French Parenting. The star is probably going to wow us again with her performance. Better watch out!
BARBARA EDEN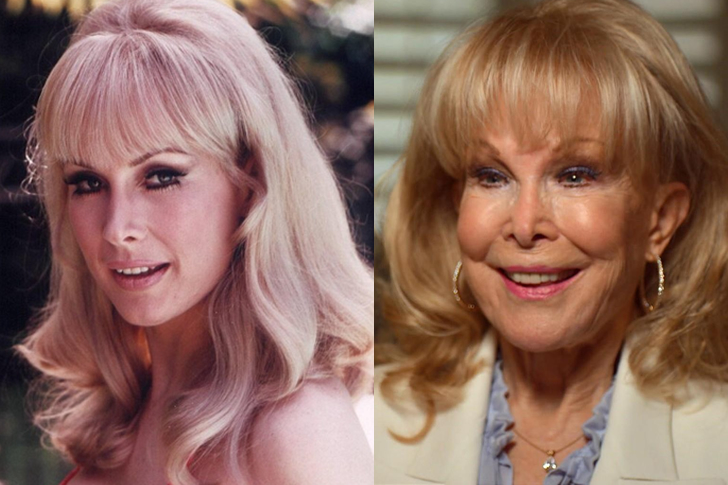 Barbara Eden is best known for her role as Jeannie in the hit sitcom I Dream of Jeannie. What some may not know, though, is that the actress is also a singer, to a certain degree. Some of her singles include Rebel and Widow Jones. Eden also has an album titled Miss Barbara Eden.
She has been in the industry for more than sixty years, and now, the actress is nearing her nineties. Despite her advanced age, the star is still gracing us with her presence. If anything, this just proves the level of her dedication to the craft— something that her fans are grateful for. Eden has been involved in the play Love Letters as Melissa Gardner and has recently appeared on both the big and small screens, too. We'll likely see more of the star and her incredible talent in the future, so no need to fret!
BARBI BENTON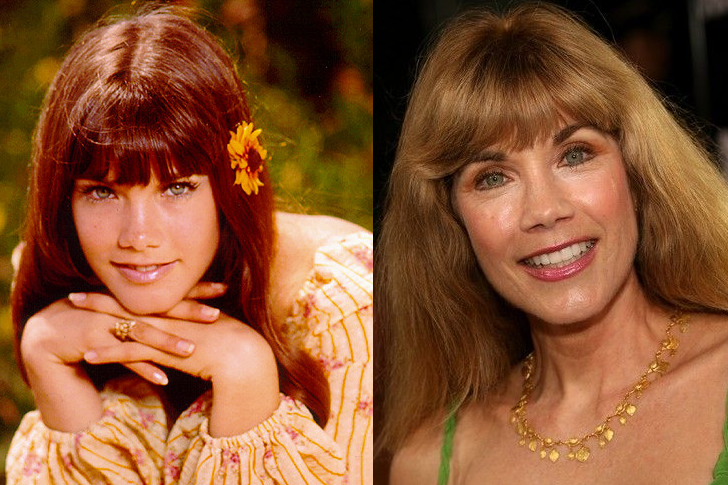 Millennials might not be aware of who Barbi Benton is as she has long left the spotlight, but one must know the essential part that she played in the history of the iconic Playboy mansion.
Barbi Benton started modeling at the age of 16, and by the age of 18, she started appearing in Playboy After Dark. During that time, Benton was pursuing a degree at UCLA but decided to drop out due to her fear of blood. Not to mention, a slew of acting career opportunities was right around the corner. Benton rose to prominence as Hefner's partner from 1969 to 1976. Through Benton, Hefner got convinced to invest in a mansion, now called The Playboy Mansion, in 1974 at Holmby Hills. The celebrity stunner also starred in several shows and had a shot at stardom as a singer. As we all know, however, fate led her in a different direction. When Benton married the real estate developer George Gradow in 1979, she chose to live a more private life and focus on her family. Now, the retired model and actress is living a lavish life in her home in Aspen and Los Angeles together with her family.
BLAKE LIVELY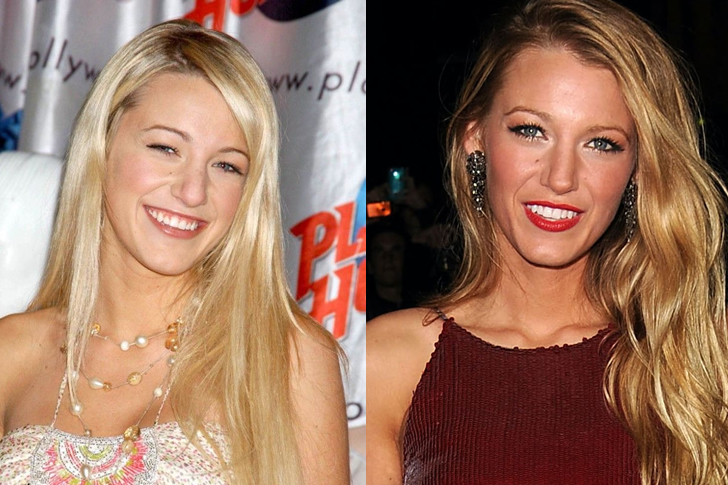 Blake Lively, though associated with Ryan Reynolds, is a star in her own right. Many know her as Serena van der Woodsen in Gossip Girl. This TV series was Blake's claim to fame that catapulted her career to being one of the greatest actresses today. For those of you who do not know, Blake Lively is the daughter of the actor Ernie Lively, who also runs an acting class. When she was a kid, the blonde actress usually sat in classes, which she eventually used to her advantage. Blake's informal acting classes prepped her for professional acting as she made her debut in The Sisterhood of Traveling Pants back in 2005.
The 33-year-old actress displays remarkable appeal and model figure perfect for advertising and mature roles. As of recent years, Blake played the role of Ophelia in the 2012 movie Savages and as Nancy in The Shallows (2016), proving that she can play diverse roles. She tied the knot with Ryan Reynold in 2012 after meeting in 2010 at the set of Green Lantern. Now, Lively and Reynolds have three kids and live in their New York home with a tight home security system. The breakout star initially planned to finish college, but her busy schedule in filming Gossip Girl hindered her from doing so. We're not sure if she still has plans to pursue further education, given that she's busy with being a mom on top of her hectic Hollywood schedule.
BRIGITTE BARDOT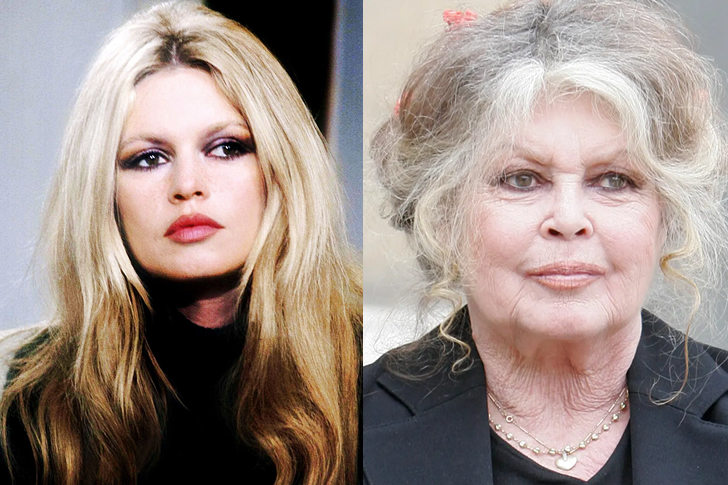 Brigitte Bardot is one of the most iconic French actresses in the '50s to '60s. Considered the first liberated woman in the post-war era, Bardot has made several contributions in the world of fashion, entertainment, and pop culture.
She became a renowned actress worldwide when she starred in the film, And God Created a Woman in 1956. Since then, she was branded as a goddess on-screen and often plays alluring roles in movies. Bardot also starred in Naughty Girl, The Bride is Too Much Beautiful, and Viva Maria! The now-retired actress was also given credit for popularizing certain fashion styles, such as the Bardot neckline in dresses, bikini swimsuits, and the Bardot pose. Her personal life is also as colorful as her career as she has been married four times and was linked to several personalities. The 86-year-old actress announced her retirement in filming in 1973, and since then, she has focused on animal rights activism. Bardot has one child with her second husband, Jacques Charrier, and is currently married to Bernard d'Ormale since 1992.
BROOKE SHIELDS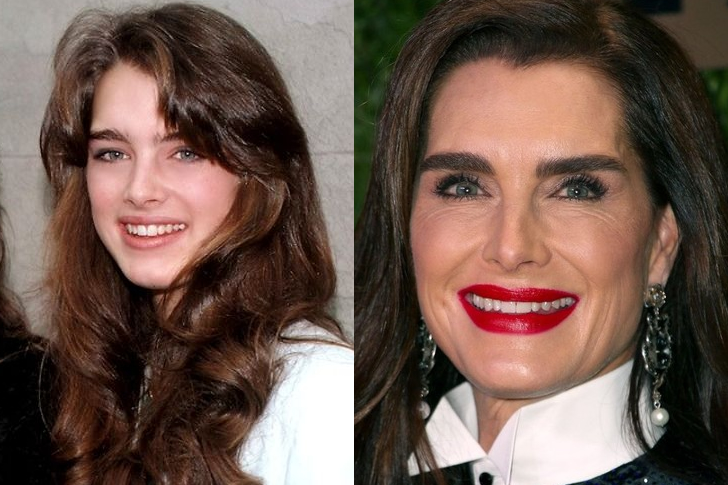 Brooke Shields has been around the corner ever since she was a kid. She started off as a child model and later rose to prominence through her character in the film Pretty Baby in 1978. She was also remembered with her coming-of-age films Blue Lagoon in 1980 and Endless Love in 1981. Though Shields took a break in acting to focus on pursuing a degree in college, she was able to come back and regain her celebrity status.
At present, the actress is focusing on her modeling career and motherhood. She has been married to Chris Henchy since 2001 and has two daughters. Already in her 50s, Shields has learned a lot throughout her adult life, one of which is to be financially literate and learn to invest and save at an early age. She also shared that health, in all forms, should be given priority. Likewise, to take care of one health is an investment for self that will be reaped in the future.
CAMERON DIAZ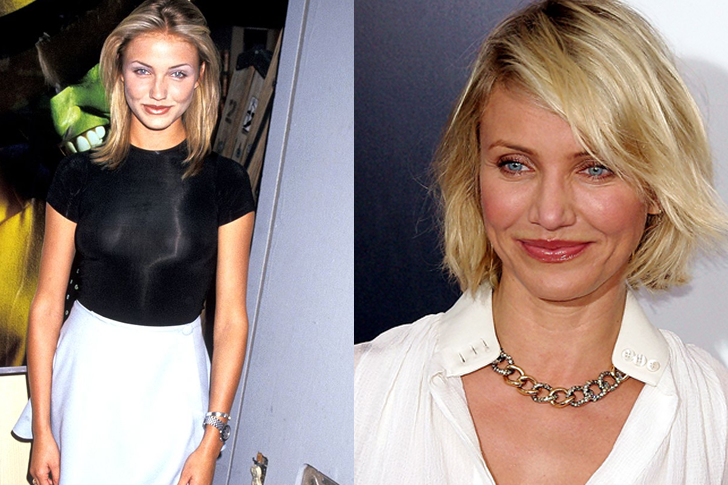 It has been years since we last saw Cameron Diaz in films and screen acting. Though there are chances that she will grace the screen in the near future, at this moment, Cameron is busy with her family life and wine business investment.
Cameron was a former model turned actress and was first recognized in the comedy film The Mask. Since then, the former actress pursued an acting career and starred in several films such as In Her Shoes, There is Something About Mary, and Charlie's Angels. She was able to bag several awards during her active years and was one of the highest-paid actresses of her time. Cameron's last film was Annie in 2014, and by 2016, Cameron had exited the limelight. In 2015, Cameron married Benji Madden of Good Charlotte, and in 2019, Cameron gave birth to her daughter, Raddix Madden.
CATHERINE BACH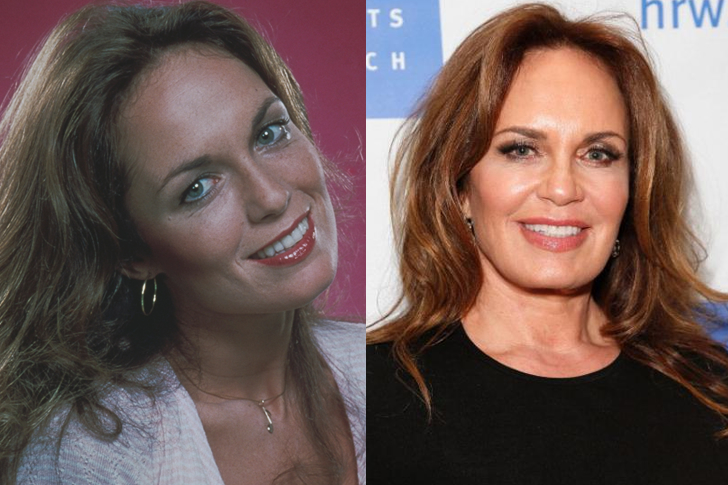 Catherine Bach is the original Daisy Duke from the hit series Duke of Hazards from 1975 to 1985. Bach has made a remarkable work portraying the character and popularized denim shorts over high heels. She even got her legs insured for a million dollars. Now, Bach may not be as active in filming as she was before, but it seems like she does not need any loans as she is living modestly through her business ventures and lifetime savings.
Bach is already in her late 60s, but she is still stunning as ever. She made her film debut in the 1973 film The Midnight Man. She made a breakthrough in her career when she auditioned for a role in Duke of Hazards. Though her career did not go further after the end of the show, Bach has managed to stay afloat to this day. Currently, Bach is part of the TV series The Young and the Restless as Anita Lawson. Likewise, her finances must be stable as she had made her own jewelry collection as her business.
CATHERINE ZETA-JONES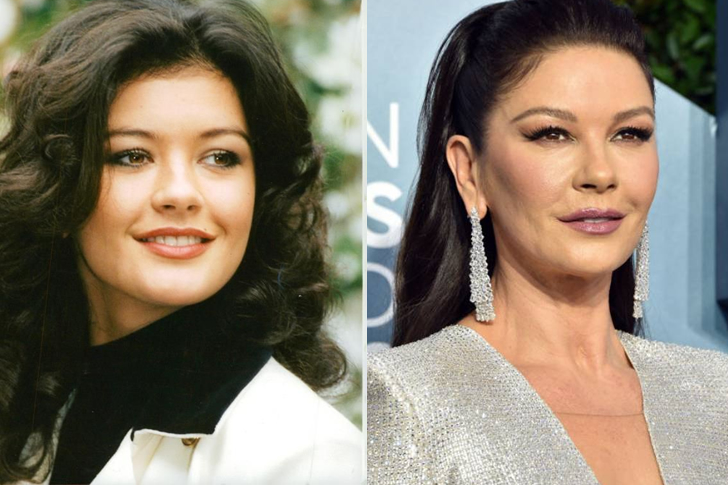 Catherine Zeta-Jones is one of the Hollywood royalties who remains elegant and captivating despite their age. Remembering her 1998 film, The Mask of Zorro, a lot of people were captivated by her beauty, including the veteran actor, Michael Douglas.
Catherine Zeta-Jones is a Welsch actress who moved to Los Angeles to have a better shot in the entertainment industry in the mid-1990s. With her lustrous beauty and acting skills, she was able to grab the attention of Hollywood's big bosses. Her career was immediately launched through the film Mask of Zorro, followed by Entrapment. She also showcased her dancing and singing skills in the highly acclaimed film Chicago and received credits for her performance in A Little Night Music in 2009. As Catherine wooed the audience, it can't be helped but be flocked with many admirers and suitors, among them was Michael Douglas, whom she married in 2000. Although 25 years apart, the actors had stood the test of time and remained married until this day.
CHRISTIE BRINKLEY

One of the most famous supermodels in history is no other than Christie Brinkley, as she is one of the few who was able to work several jobs aside from modeling and established a business using her investment money.  Likewise, Brinkley is undeniably one of the ageless celebrities whose real age does not match her look as she looks way younger. As such, she can even pose with her daughters in a swimsuit without looking like their mom.
Christie Brinkley started as a model and gained prominence when she got featured in the Sports Illustrated Swimsuit Issue. The now-67-year-old model and actress is also known for being the Covergirl ambassadress and other fashion endorsements. Likewise, Brinkley gained much attention for her high-profile relationships including, her marriage with Billy Joel and her lengthy separation court battle with ex-husband Peter Cook. Despite all her failed marriage, she has never let herself go. In fact, she even invested in a skincare business that she uses.
DEMI MOORE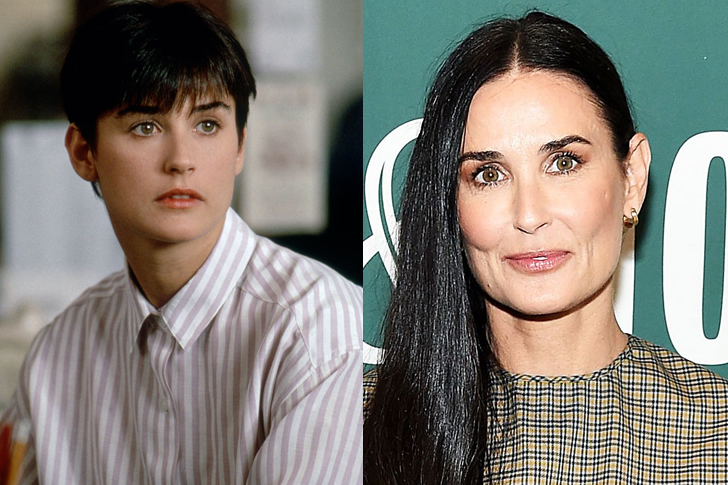 Demi Moore just released her book Inside Out, which is a memoir of her life and career. The said book is garnering much attention as it has several explosive revelations about her past and intimate details of her relationships.
Moore was a screen goddess in the early '90s and has starred in several provocative films such as Indecent Proposal, Striptease, and Disclosure. Likewise, she became the highest-paid actress in the history of film for her paycheck in Striptease amounts to $12.5 million. The said amount will definitely exclude her from acquiring money loans. All of these happened during the time she was building a family with then-husband Bruce Willis. The former couple got married in 1987 and have three daughters together – Rumer, Tallulah, and Scout. Apparently, the power couple announced the sad news of their separation back in 2000. After a few years, Moore met Ashton Kutcher and eventually got married in 2005. Their marriage lasted for eight years, two of which were spent separated. In her memoir, Moore has revealed shocking details of her relationship with Kutcher and why they fall apart. While it causes issues, Moore seems like she had a thorn pulled out on her throat for telling the truth.
DIANE LANE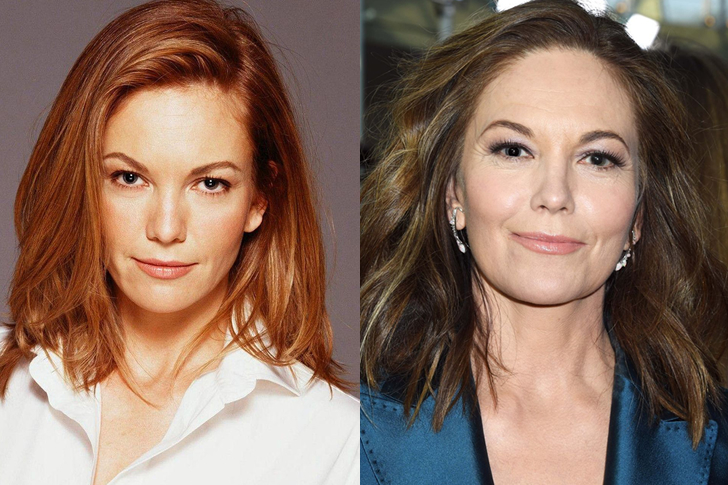 Diane Lane is already in her 50s, but she never looked as beautiful as she is today. The actress, whose career spans more than four decades, has remained a vital figure in Hollywood today. Her most recent films include Let Her Go in 2020 and Zack Snyder's Justice League in 2021. Lane, despite some obvious signs of aging, has aged gracefully, which she credits to her high-end beauty staples and frequent visits to spas.
Lane is, without a doubt, one of the most respected actresses in Hollywood. She has numerous accolades and won several best actress awards throughout her career in the acting industry. Among her most popular films are The Perfect Storm, Chaplin, Under the Tuscan Sun, and Unfaithful. Lane, who remains unmarried after her separation from Josh Brolin in 2013, has veered away from obsessing in anti-aging products. As she says, aging is inevitable. As such, she focuses on moisturizing and keeping her skin clear using her reliable facial routine and products that keep her skin smooth and even.
DEBRA MESSING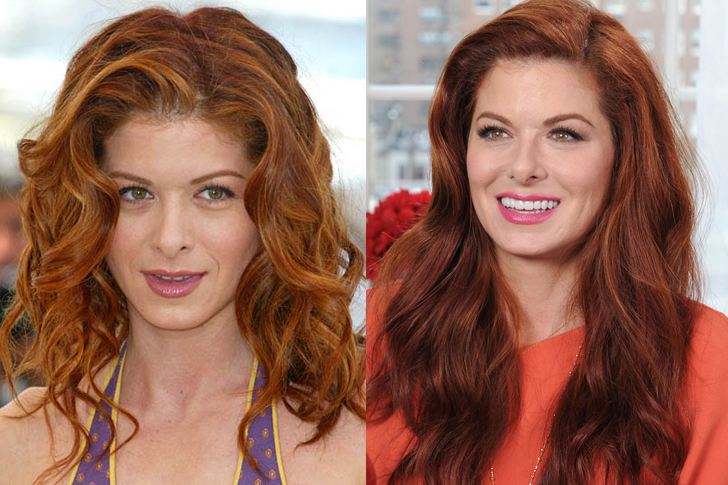 Debra Messing, also known as Grace in the hit TV series Will & Grace, is another brain and beauty of Hollywood. Messing, who graduated summa cum laude at Brandeis University in 1990 with a bachelor's degree in theatre arts, is also a product of the Grad Acting Program at New York University's Tisch School of the Arts, class 1998. Though she is busy acing her schooling, she is also active in the acting industry.
Messing's first film debut was in the film A Walk in the Clouds together with Keanu Reeves back in 1995. Several projects came by until she got the role of Grace Adler in Will & Grace in 1998, which catapulted her career to great heights. Though she has only a few blockbuster films including, The Wedding Date in 2005, Messing reigned in the small screen. As she reached popularity and success, the actress also finds herself struggling with a body-image issue. Perhaps it is the reason why she took things slowly as she was struggling deep inside. Now, Messing says that she realized the importance of her health and has become better.
EMILY BLUNT
Emily Blunt has made her most iconic line in the film The Devil Wears Prada. As such, it became a viral meme on the internet. Apparently, this is not the only time Blunt has made memorable scenes that resulted in her bagging lead roles in films. She starred as Queen Victoria in The Young Victoria in 2009, followed by her lead role in Adjustment Bureau, The Girl on the Train, and A Quiet Place. Likewise, Blunt's acting skills were not left unnoticed as she bagged several awards and recognitions for the several roles in films that she played.
The British beauty and actress is married to a fellow actor John Krasinski. The two got married in 2010 and now have two children together. The couple has teamed up in one of her most successful films, A Quiet Place. In the same project, Krasinski both starred, directed, and co-wrote the film. Likewise, Blunt credits her relationship with Krasinski for her inner glow apart from her usual health supplements and beauty routine.
EMMA THOMPSON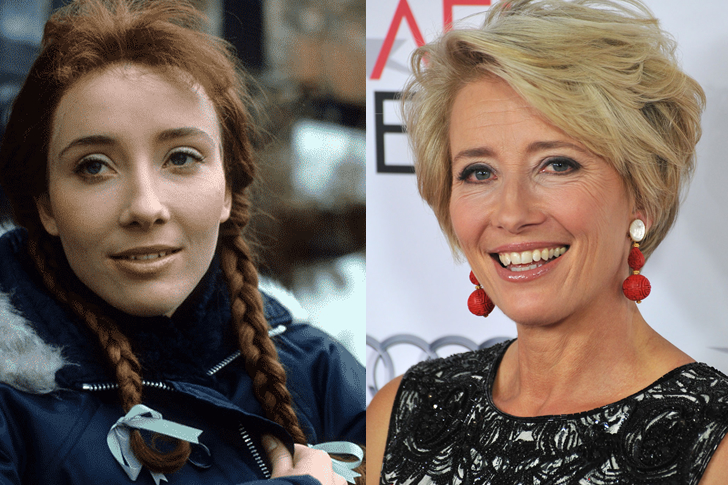 The 61-year-old British actress, Emma Thompson, has proven that age is nothing but a mark of existence. Today, Thompson is a picture of success and beauty as she turns out victorious in her endeavors both in her career and private life.
Emma Thompson is the actress known for her characters in Nanny Mcphee, Love Actually, and Sense and Sensibility. Thompson is a prominent actress who has always been the muse of his ex-husband Kenneth Branagh – an actor and director. Thompson and Branagh were married from 1989 until 1995, citing their indifference and infidelity as the reasons for splitting. Thompson did not deny that she suffered much from the breakup but thankfully recovered quickly. She credits her busy career and the love and attention of Greg Wise for her quick recovery. Thompson and Wise met on the set of Sense and Sensibility in 1995, and after dating for several years, the two got married in 2003 and have one child together. Thompson admits that she is enjoying getting older. Unlike others who want to reverse the clock, she is not shy of her age and fine lines. Though, she admits using several beauty products as it is part of self-care and self-love.
EMMA WATSON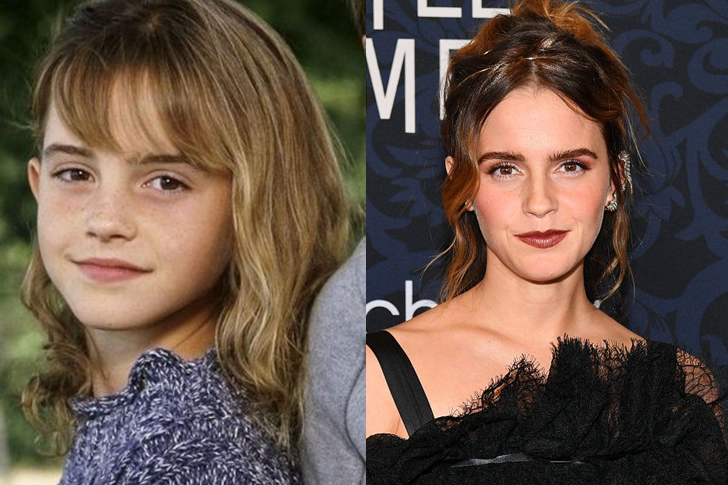 Emma Watson became famous as a child actress for portraying Hermione Granger in the renowned Harry Potter series. The actress does not have any professional experience, but the nine-year-old Emma was chosen to star in Harry Potter and the Sorcerer's Stone. It was her very first film, and little did she know that it will be her most significant breakthrough in her career in the industry. From there, Emma cemented her name in movies and earned a considerable net worth where she will not need any more cash loans.
Emma also achieved fame for her roles in both independent and blockbusters films. She is a women's rights advocate and listed as one of Vanity Fair and Forbes's top-paid actresses. Likewise, she is among the most influential people in the world, as listed by Time Magazine. Emma is right now on hiatus and taking her time enjoying vacations.
ERIN GRAY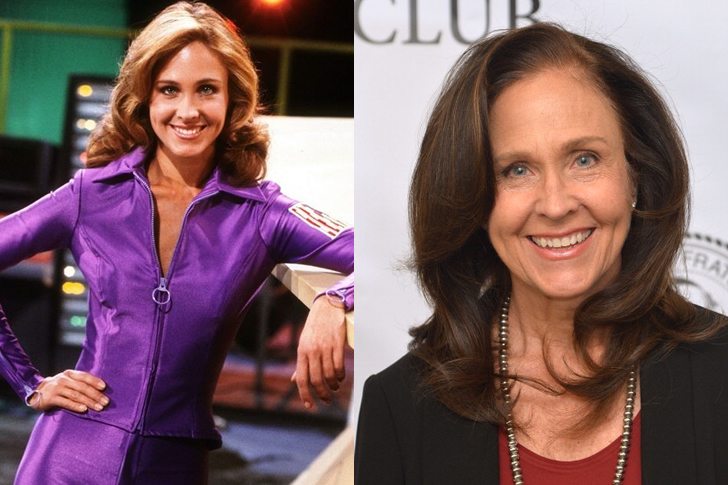 At a young age, Erin Gray initiated her career as a model. From there, she gained fame as one of the best models in New York City, who has worked with major brands like Max Factor, L'Oreal, and Bloomingdale's. In addition, Erin appeared in commercials. Later on, she paved her way on acting and made her breakthrough in the TV series Buck Rogers as Colonel Wilma Deering. Erin's other film credits include Baywatch, Silver Spoons, The Guild, Six Pack, Loaded, Winter Kills, Dreams Awake, Star Trek, and T-Force.
Erin is now 71 years old and looking back at where she started; it is easy to say that she has been successful in the industry. Despite her age, she is still active in the industry, and we are looking forward to her upcoming projects. Only a few knew that Erin is an author, and she wrote the book Act Right along with Mara Purl.
FELICITY HUFFMAN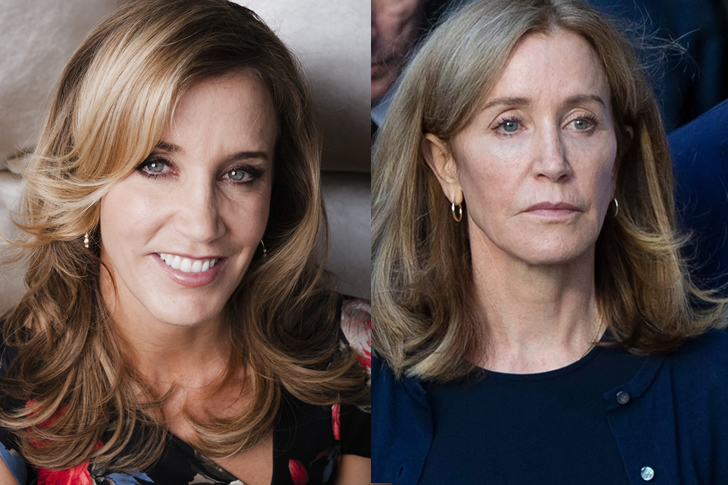 ward-winning actress Felicity Huffman has attained different accolades in the course of her career, including a Golden Globe Award, a Primetime Emmy Award, and three Screen Actors Guild Awards. She began her career in Broadway productions and made her debut in the play, Speed the Plow. In the same year, she starred in the movie, Things Change and from that moment, she switched to big screens. Felicity never imagined that she would achieve massive success in showbiz, and for that, she does not need any personal loans in her life.
Felicity starred in many notable films, such as Desperate Housewives, where she portrayed Lynette Scavo. Her performance was heavily praised by fans, and she earned a Primetime Emmy Award, three Screen Actors Guild Awards, and a three-time nominee for Golden Globe Awards. It is incredible how this woman has gone into the field of films, television, and theatre.
FELICITY JONES
Felicity Jones, at the age of 12, is already a child actress. She starred in The Treasure Seekers and, after that, portrayed the role of Ethel Hallow in the TV series, The Worst Witch and sequel Weirdsister College. Felicity is a versatile British actress who also became the voice in radio films like The Archers. The star does not just have a pretty and charming face, she also possesses amazing talents, and her performance in The Theory of Everything can surely attest to that. She starred as Jane Hawking and achieved nominations for the Screen Actors Guild, Academy Award, BAFTA, and Golden Globe.
With her success she found in her career, she managed to put some investments aside from her work on big screens. However, she did not stop reaching for the best and even received more fame and praise for her work in the Inferno, Rogue One: A Star Wars Story, and A Monster Calls.
GOLDIE HAWN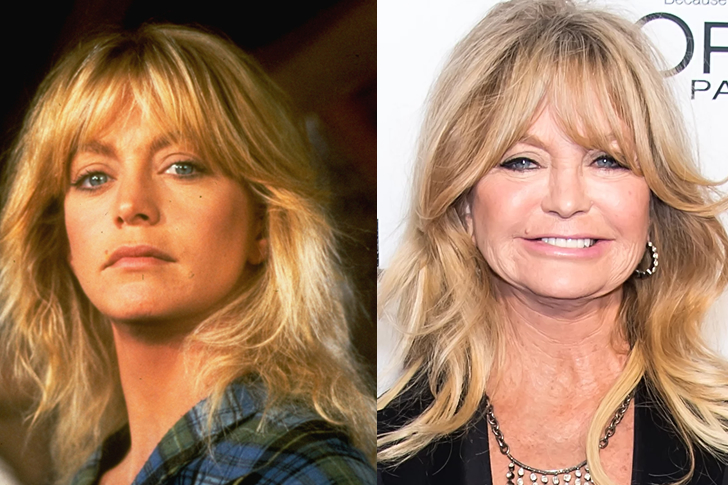 One of the iconic stars of all time is the beautiful Goldie Hawn. At 75 years old, she still has the power of a contemporary Hollywood celebrity. She made her way into the industry by doing a short stint as a dumb blonde on TV. Little by little, she began to portray supporting roles and eventually landing more major roles. Throughout the years, the actress has amassed so much wealth that she was able to make numerous real estate investments.
Despite already being 75 years old, she still remained to be one of the astonishing personas in showbiz. The influence and service she contributed in the industry have done so much, especially for aspiring actresses and actors. The actress made numerous box office hits like Death Comes to Her, The Banger Sisters, Private Benjamin, and Snatched. Without a doubt, Goldie is still among the greatest actresses in history, and it is amazing how she maintained her eternal youth in all these years.
HALLE BERRY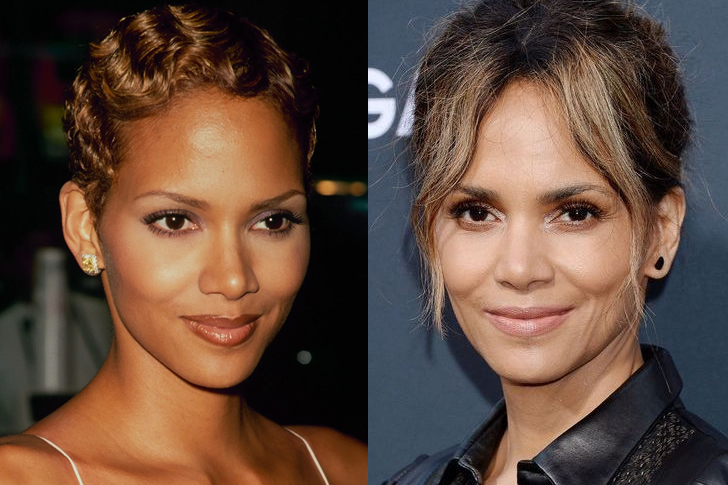 Halle Berry has shocked many people as she became one of the most talented actresses in history. She first started off as a model and beauty queen, but she now has the power to turn heads as she emerged into an award-winning celebrity. The actress launched her career as a crackhead in the film Jungle Fever but also appeared in Boomerang and The Last Boy Scout. Halle turned into a fine woman who surely knows how to deliver the best quality performance to audiences. As a result, she became a top-paid actress who can make various investments in any business venture she wants.
The craft she displayed in films like Losing Isaiah and Executive Decision gave her so many positive reviews. Moreover, her credit role as Storm in the X-Men: Days of Future Past attested that she is a multiskilled actress who's capable of any role.
HEATHER LOCKLEAR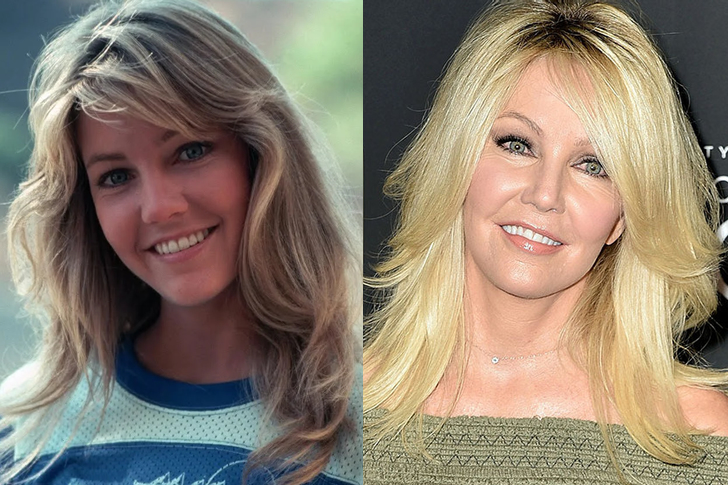 America's favorite vixen, Heather Locklear, is the gorgeous blonde who captured people's hearts for her performance in the primetime soap opera, Dynasty. The actress cemented her name as one of the most bankable celebrities in the T.V. industry. Heather mostly appeared in Aaron Spelling's films, such as the romantic melodrama Melrose Place and in the production of T.J. Hooker. With her massive net worth, it seems that the actress will not need the help of personal loans.
Even though she is already 59 years old, she is still given credit for being one of the most sought-after actresses in the industry. Her huge fan base remains steadfast as they support her in films like Spin City, The Perfect Man, and Uptown Girls. The phenomenal success of Heather came from her dedication and passion for acting. While she got rejected in her high school's cheerleading club, it pushed her to join the drama organization and found her true calling.
HEATHER THOMAS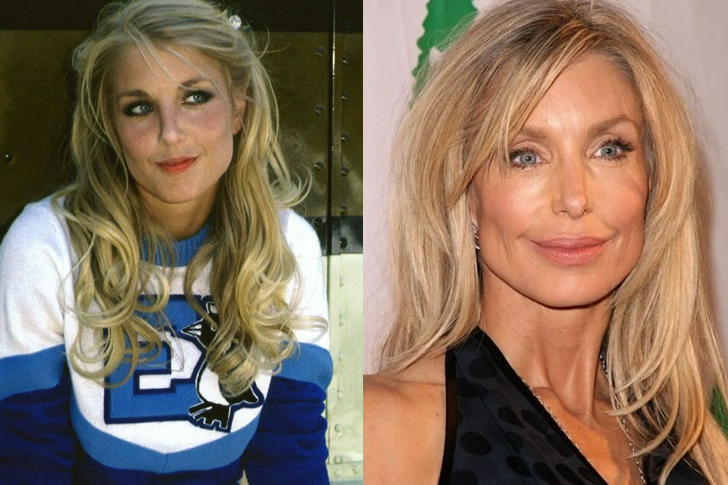 Heather Thomas emerged in the acting industry at just 14 years old. The star is among the hosts of Talking with a Giant, where she interviewed various celebrities. From that career, she began accepting small roles and starred in Co-Ed Fever. Heather had a successful career in Hollywood. Over the years of her work, she was able to pay for her electricity and purchase luxury items for herself.
Furthermore, Heather was featured in numerous TV specials like Battle of the Network Stars XII, XIII, and XV, and The Magic of David Copperfield. A few of the films she starred in are Cyclone, Hoover vs. the Kennedys: The Second Civil War, Death Stone, My Giant, and Hidden Obsession. For her love of acting, Heather chose to study at UCLA School of Theater, Film, and Television to pursue the dream that she has wanted since she was young.
HELEN MIRREN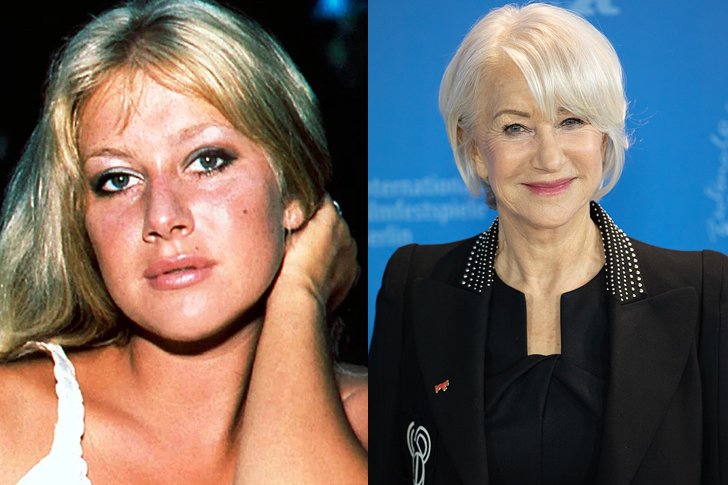 Raised in post-World War II, Helen Mirren established her acting career at a very young age by starring in several school productions. At the age of 20, she is already a full-bloom actress, enjoying her investments from her hard-earned work. Some of Helen's early works are A Midsummer Night's Dream and Herostratus. The experiences that the actress has undergone shaped her into one of the most talented celebrities, and for that, she landed the role in the movie Cal. After years of dedication, she received her first Academy Award nomination by starring in The Madness of King George as Queen Charlotte.
Helen has contributed so much in the field of drama, and in 2003, she was awarded as the Dame Commander of the Order of the British Empire. This award was a huge treasure to Helen, and forever thankful to the Queen for recognizing her contributions in the industry.
HELENA BONHAM CARTER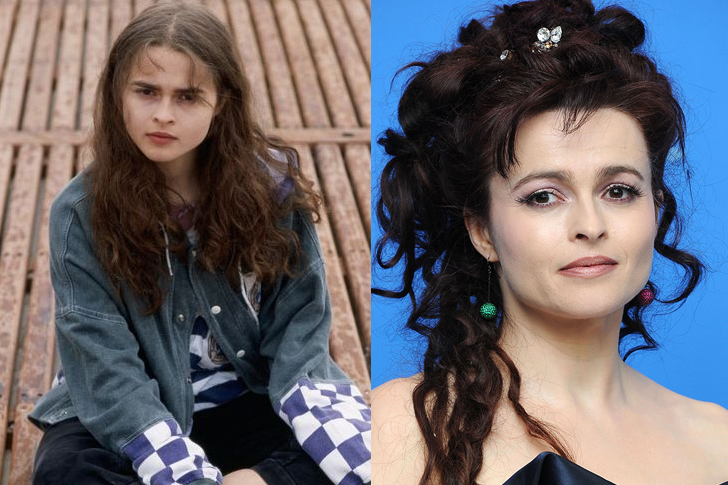 Being versatile is one of the perfect words to describe Helena Bonham Carter. The professional actress descended from a British political family. Despite not having any background or knowledge in acting, all that she has was her passion and willingness to succeed in her chosen career path. She made her debut as a teenager appearing in commercials and eventually landed her first role in motion pictures, Lady Jane and A Room with a View.
Today, she is one of the most successful and famous actresses in the United Kingdom. With that, she earned a massive net worth and for sure has numerous credit cards to use. Helena portrayed Ophelia in the film Hamlet, appeared in several Miami Vice's episodes, and starred in films like Mary Shelley's Frankenstein and Howards End. Helena's signature look of black clothing will surely remain in the hearts of her fans and audiences.
JESSICA ALBA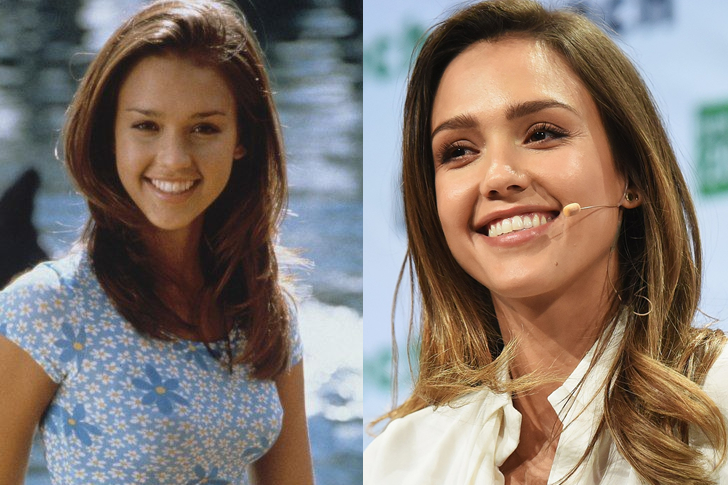 Since the beginning of Jessica Alba's career, she was already a gifted young actress. She portrayed different roles, which ranges from light comedy to heavy drama. Since she was a child, Jessica was in love with the feeling of acting in front of big screens, and when she turned 12 years old, she made investments in furthering her passion for acting and had her first acting lesson and even went to the Atlantic Theatre Company.
With her beauty and talents, Jessica appeared in many films, including Honey, Idle Hands, Dark Angel, Fantastic Four, Sin City, Never Been Kissed, and Valentine's Day. Additionally, Jessica has garnered numerous accolades in the entirety of her career. She won Nickelodeon Kids' Choice Award, MTV Movie Award, Teen Choice Awards, and ALMA Awards. With all the success she has found in the acting industry, it's easy to say that she has also amassed considerable wealth.
JOAN COLLINS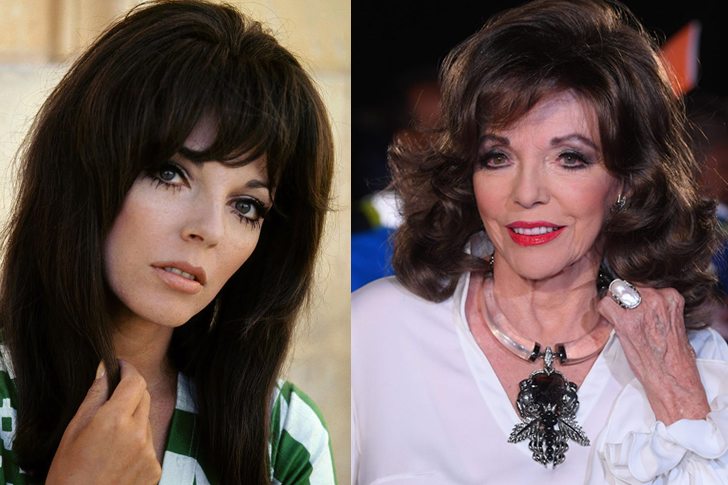 English author, columnist, and actress, Joan Collins is known for her press name as Britain's Bad Girl. Joan made her debut at only nine years old, and her skills were enhanced at the Royal Academy of Dramatic Art. After she bagged Alexis Colby's role in the soap opera Dynasty, she became a global superstar and earned a Golden Globe Award for her extraordinary performance. Joan's other film works include Lady Godiva Rides Again, The Woman's Angle, The Road to Hong Kong, Nutcracker, Making of a Male Model, Paper Dolls, and Will & Grace. For her influence and services, Queen Elizabeth II made her a Dame in 2015.
Over the course of her remarkable career, she became among the biggest stars of 20th Century Fox. With the success she had in her films, she had accumulated enough investment money to expand her real estate portfolio..
JULIA ROBERTS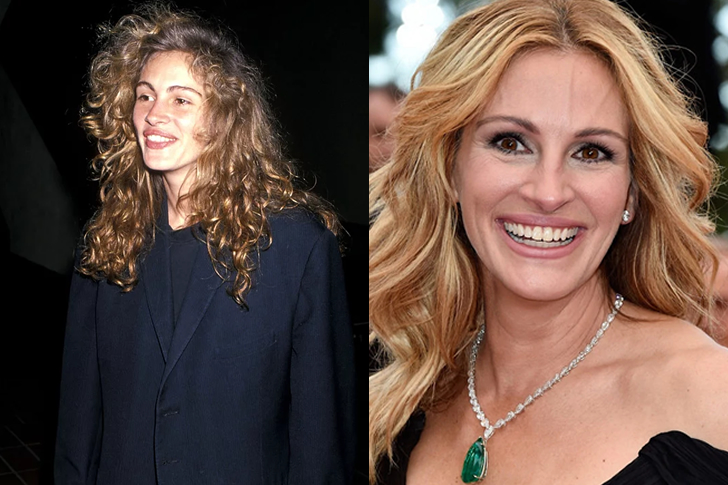 Among the few highest-paid female superstars of the '90s and 2000s is no other than Julia Roberts. She managed to maintain her iconic figure as a celebrity who delivers exceptional performances and often earned accolades. She made her breakthrough in Mystic Pizza and then attained high acclaim for starring in Steel Magnolias. Her credit role in Pretty Woman catapulted her career to great heights, making her one of the most in-demand actresses in Hollywood.
Being one of the most bankable stars, she surely doesn't need any cash loans to live her simple life. As a high-profile actress, she remained to produce performances that are out of the box. While many doubted her capacity to be in lead roles, she frequently shut them down and proved to them that she is more than capable of doing anything. She had an Oscar Award-winning performance in the film Erin Brockovich along with other widely-acclaimed movies like Ben is Back, August: Osage County, and Eat Pray Love.
KATE BECKINSALE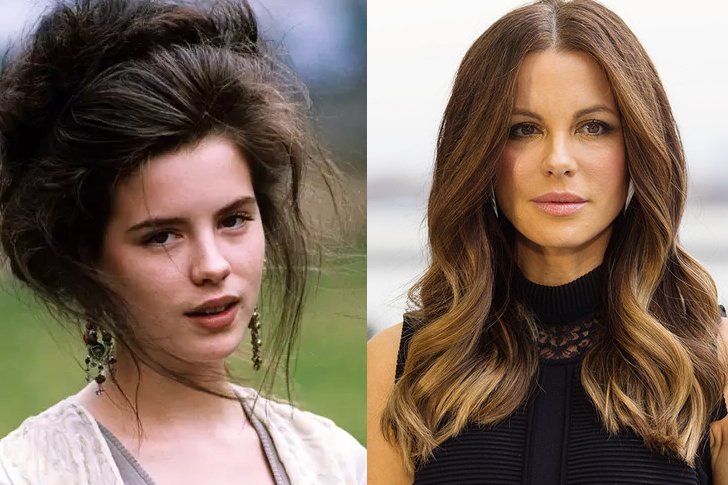 Kate Beckinsale first appeared in the industry as a model and actress. She landed minor TV roles and made her debut in the film Much Ado About Nothing while still taking her degree at the University of Oxford. Kate displayed her professionalism and intelligence in films and appeared in The Golden Bowl, Emma, Cold Comfort Farm, and Prince of Jutland. While we know that she is an on-screen actress, Kate also works on numerous radio and stage productions.
The actress gained international fame after bagging the role in the war drama film Pearl Harbor. Not only is she praised for her beauty and charm, but also for the notable work she delivered in her portrayals. She is featured in various motion pictures like Brokedown Palace, Click, The Last Days of Disco, Tiptoes, The Aviator, and Serendipity. Kate has many upcoming projects for the years to come, and fans are excited to see her on the big screen once again.
KATE WINSLET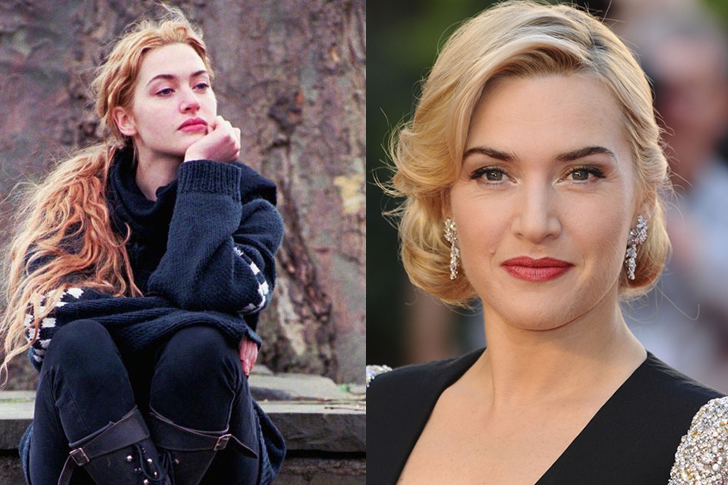 If there is one movie that cemented Kate Winslet's name in Hollywood, it's no other than Titanic. Until today, she continues to mark her way in showbiz with her remarkable work and performances. She tasted success at only 11 years old while appearing in commercial roles and eventually landing her first credit role in the 1994 film Heavenly Creatures. In order to enhance the degree of her acting skills, she enrolled herself in a theater school. From that moment, she landed her role in the 1995 Sense and Sensibility as Marianne Dashwood, where she received nominations for a Golden Globe Award and an Academy Award and won the Screen Actors Guild Award and BAFTA Award, making her the youngest recipient of the awards.
Landing the role of Rose on Titanic was not easy since James Cameron was hesitant at first to give the big role to the then-young actress. Kate proved him wrong, and we know for sure that there is no other actress that can portray Rose, unlike Kate.
KATHLEEN TURNER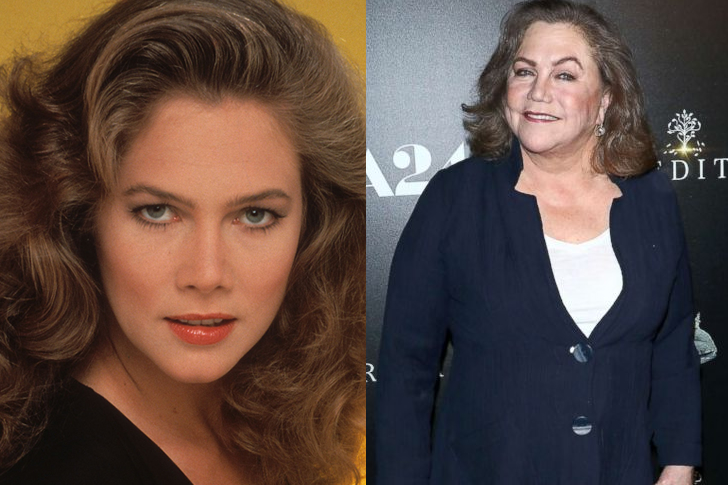 Kathleen Turner is a 66-year-old multi-talented and award-winning actress who is very well known for her unique voice. She received a lot of credits, recognition, and accolades during the peak of her career in the Hollywood industry.
Today, she looks just as active and stunning as the first years we have seen her on the big screen, and enjoys being a mother. More or less than a decade ago, Turner raised awareness for a condition called rheumatism as her career was also slowed down and restricted her activities by this disease. She stated that when she turned 40, the chances of her landing roles slowly dwindled down, and only got offers to play grandmothers and mothers. She has been an inspiration to so many people who are currently  going through the same battle. She has been very open about her condition and she has videos and documentaries online admitting that her condition was indeed very scary. Despite everything she has gone through, there are no signs however of Turner signing off form showbiz.
KEIRA KNIGHTLEY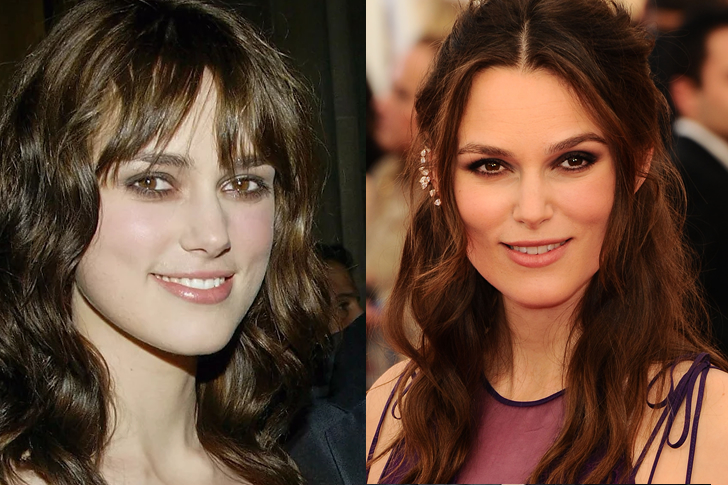 Keira Knightley is no doubt one of the most famous actresses during her time, credits to her classic looks and brilliant acting performances, making her one of the big-time names in the Hollywood industry. She often lands roles in renaissance movies or films which have medieval times settings as it perfectly suits her and her accent.
Today, Keira is just as smart, elegant, and beautiful as the day she first graced our screens. She has brought to us some of the most celebrated characters in film history, and for that, we will forever be grateful. On top of all that, she is a firm and brave feminist. She also knows the secret to staying youthful since it looks like she just turned 22! She may have decided to take a hiatus from acting, but that is only to be a better family woman and to have more time with her loved ones. One thing we know for sure is that she just can't get enough of her daughter!
KALEY CUOCO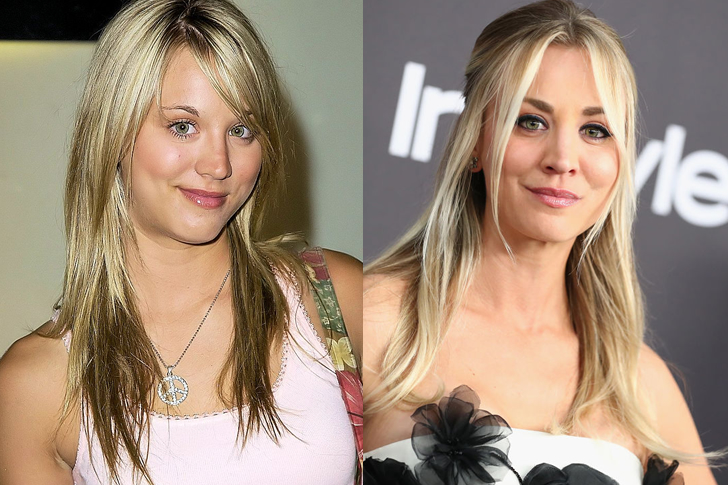 Kaley Cuoco is a 35-year-old very talented and very beautiful actress who is widely known for her roles on television. She also made films back in the days but is mainly getting roles in TV series. Kaley placed investments in production, and it seemed to have paid off since, up to now, she is still producing. Being a producer and a family woman all at once is a struggle, but it is a challenge that Kaley is willing to take.
She made some headlines and controversies recently about her relationship with Johnny Galecki. The actress had some things to say about their time spent together, and Johnny quickly jumped in to be a part of the conversation. The actress pointed out how bored she was during their entire relationship, and it was hard for Johnny not to take it personally. Since 2020, The Big Bang Theory actress has been the producer and star of the HBO Max comedic thriller The Flight Attendant, which is also scheduled to premiere its second season in the spring of 2022.
KRISTY MCNICHOL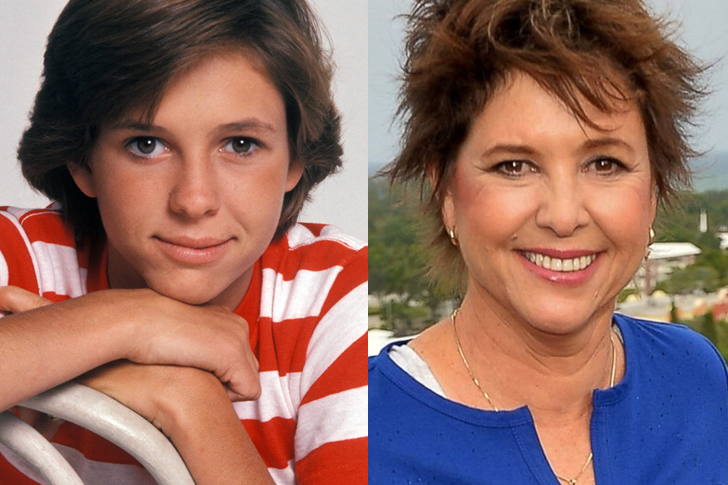 Kristy Mcnichol is a retired actress, comedian, and singer who is best known for her roles both in films and TV. She has made investments in production but just like with her acting career, she has also retired from being a producer.
Kristy was one of the most iconic actresses during her time as she had one of the most beautiful figures. She was certainly the inspiration of many women her age, and also, she was the dream girl to so many men. Today, she continues to be an inspiration and a role model but not for the same reason anymore. This time, it's so much better and so much bigger. Kristy is diagnosed with Bipolar Disorder, which changed her life forever. It affected her personal life and her career, but as she continues her battle with the disease, together with her support system, it seems like she is on her way to a speedy recovery. She is a true beacon of light and of strength.
MEG RYAN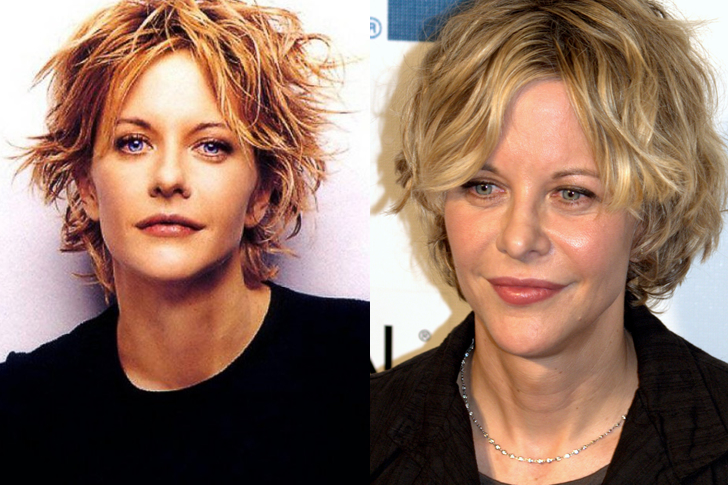 Meg Ryan is, without a doubt, one of the most famous and most successful celebrities of all time as she was given credit as the queen of romantic comedies. She brought some of the most unforgettable romantic films of all time.
There was a time back in the '90s when women would go to the salon and ask if they could have the "Meg Ryan" haircut, which was her signature bob. America's sweetheart might have been the center of hatred and controversy at one point in her life, but that was only because of her failed marriage. People tend to blame her for it without even hearing her side of the story. Today, Meg is aging, but she is aging like a fine wine. She said goodbye to her bob and tried on different hairstyles since then. She might not have been active starring in films lately, but she sure is having the time of her life with loved ones.
MONICA BELLUCCI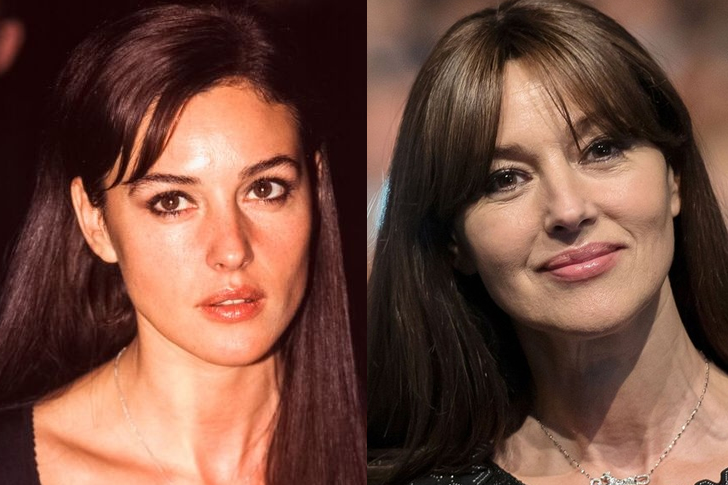 Monica Bellucci is an Italian actress who started her career as a model for huge brand names such as Dior, Dolce and Gabbana, and more. She then later transitioned to acting, making both Italian and French films. After a while, she landed roles in American films and shows, credits to her elegant beauty and acting skills.
Interestingly, she is also an author. Today, the 56-year-old mother of two is far from ever filing for resignation from her acting career as she has an upcoming movie, which is set to be released within this year. It doesn't look like she has plans to quit showbiz since she is still so passionate about her chosen career path. Bellucci is also one of the rare actresses who doesn't seem to age at all. As of writing, she has already accumulated a total net worth of $45 million, making her one healthy actress in the industry.
NAOMI WATTS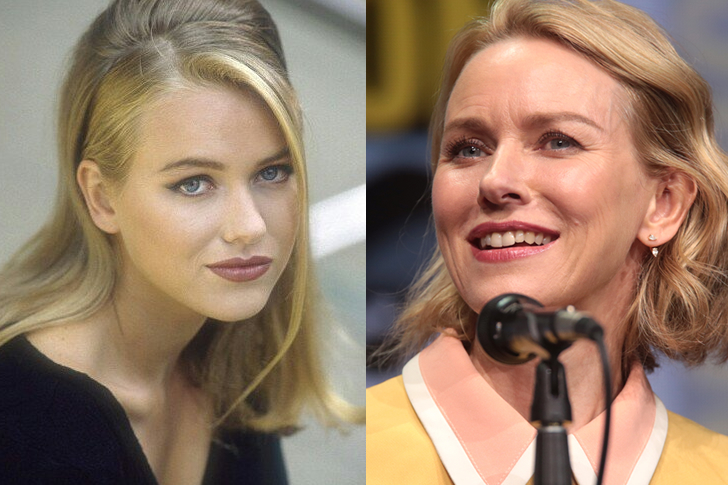 Naomi Watts is as graceful as one Hollywood actress can be. She has poise and class like no other. There was once a survey for people where they tend to fill out forms on who they think the classiest woman during her time was, and the majority of answers were Watts' name. She didn't get cast to play Lady Diana Spencer for nothing. Her modesty is probably the reason why her first meltdown went viral.
She brought us some of the most remarkable performances of all time. She is an award-winning actress and got nominated several times for her brilliant acting skills. Today, Watts is not as active in filming as she was a few years back. She decided to place her investments in other things such as her family, and most especially, her charity works. She is currently an activist and a philanthropist. She is not just a beautiful face, but she has a big heart too.
NATALIE PORTMAN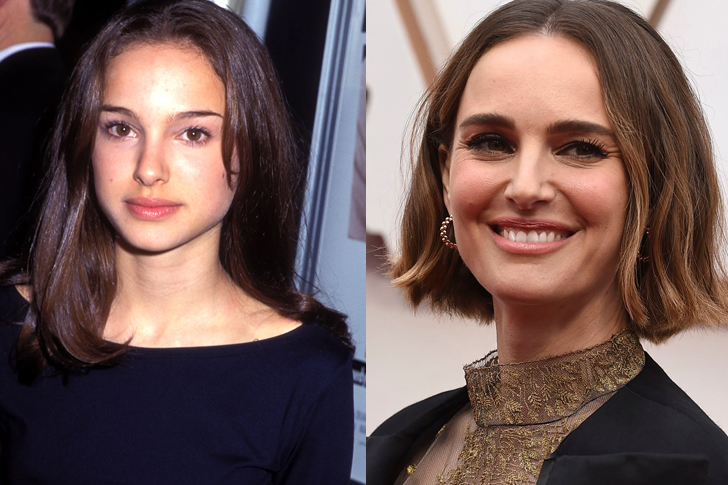 Natalie Portman is one of the biggest names in Hollywood. Portman can do anything – from drama, comedy, romance, suspense, and so much more. The award-winning actress has investments in production, which turned out to be quite successful, almost as big as her acting career. She started her career during her teenage years, starring in blockbuster films, and playing independent and psychologically troubled women, for which she received numerous film awards, including two Golden Globe Awards and an Academy Award.
She also has one of the prettiest faces in the world. She was once hailed as the most fashionable woman in Hollywood by her fellow actresses. She recently has films released on Netflix, which were all huge hits. The millennial generation loves Portman so much that they became additional members of her fan club. She is also active on social media, and she updates her fans on her day-to-day diet and meals.
NIA LONG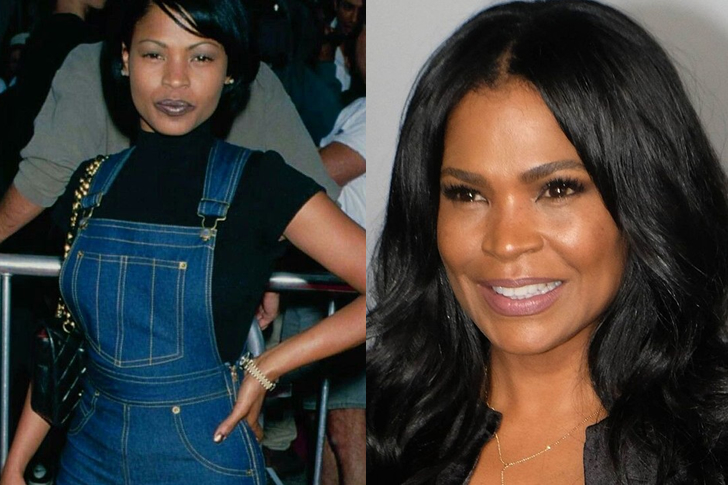 50-year-old actress Nia Long is known for her roles mainly on television, including The Fresh Prince of Bel-Air, Empire, and Third Watch. She clearly had investments in acting and being in the spotlight, but these days, it looks like she is invested more in being a mom.
Her relationship with her two kids is very special as it was just last year when Long decided to share her experiences, adventures, and lessons on set with her first-ever film in Hollywood, Fatal Affair. The brunette beauty couldn't have been more grateful for all of the memories she had while filming the movie, even though she has also faced some serious struggles as a first-timer. Her trip down memory lane actually made a fuss since she had more things to say on her first major project and made headlines, especially
NICOLE KIDMAN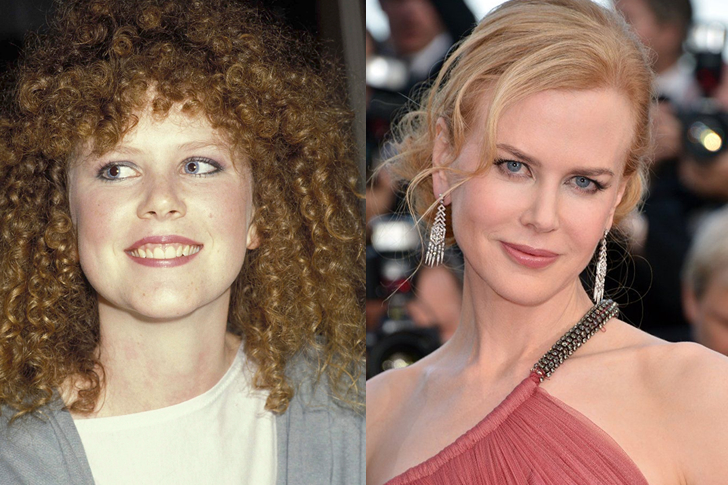 Nicole Kidman is obviously one of the biggest names in Hollywood. She had experienced heartaches in the past, not just pertaining to romance but also with her father, whom she loved so much. She delivered to us some of the most brilliant performances of all time. Every credit and every award she's received during the span of her career is very well deserved.
Not so long ago, Nicole went to their family ranch in Australia, and there she had an interview with Vogue 73 Questions. She seems to be having a lot of fun, and she emphasized that being a mother is the best thing she's ever been in life. Nicole looks stunning, and she doesn't look her age at all as she looks like she just turned 30 or probably even younger. Her skin is perfect, just as everything else about her. When asked about what her hobbies nowadays are, she quickly replied by listening to AC/DC and  baking bread.
PRIYANKA CHOPRA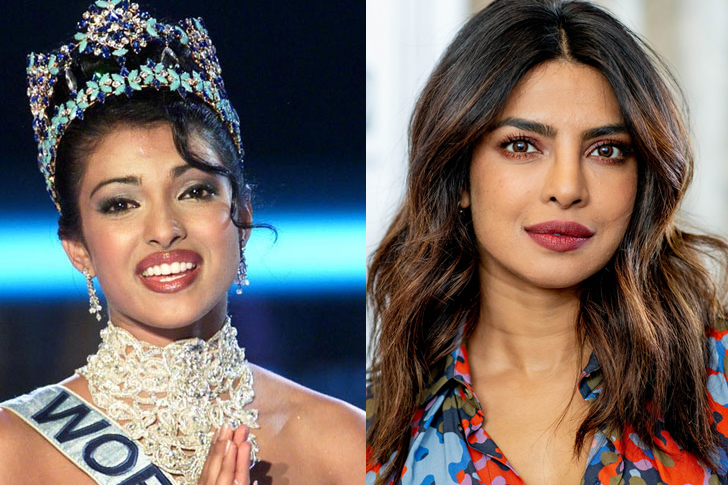 Priyanka Chopra is one of the most famous celebrities of today. Her fame is not just because she is married to Nick Jonas, but mainly because of her beauty and acting skills.
The former beauty queen rose to fame when she was really young when she started participating in several films while she was still in India. She was later noticed by Hollywood, and as she moved to L.A., she also pursued a career in the modeling world. Some people might say she is too old for her husband, and she is too old to become a mother, but if there is one thing Chopra is good at, it is blocking all the haters out. She has such a strong personality and a very smart attitude that she is able to maintain her good mental health. She meditates consistently, too, credits to her beliefs. Chopra is currently active on Instagram, and she has such a huge number of followers. It looks like we will be seeing more of the Baywatch actress soon as she has upcoming projects.
RACHEL WEISZ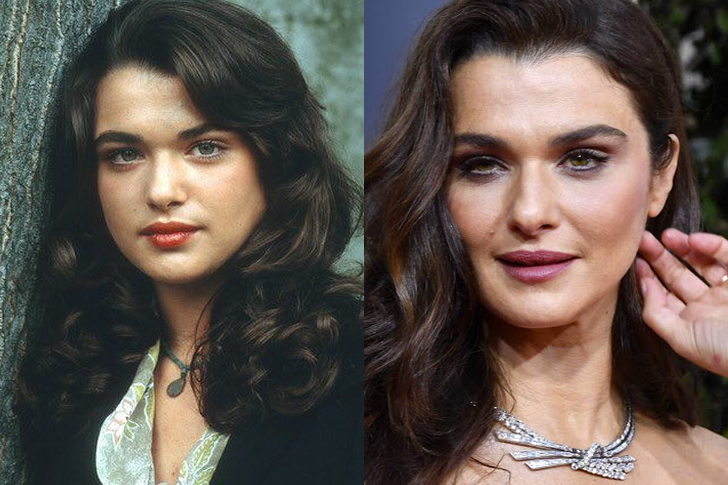 Rachel Weisz is a very successful and very famous actress. She first acted when she was really young but gained massive and worldwide attention when she was alongside Brendan Frasier in The Mummy. In the second part of the movie, she appeared again and has had a ton of films and projects ever since then.
She worked side by side with fellow Hollywood giants like Hugh Jackman, Keanu Reeves, and more. Weisz is known for her sci-fi roles as she has received a lot of credits during her active years in Hollywood. These days, the beautiful brunette is still open for new roles and new characters to play. She won't be signing off from Hollywood anytime soon, and we see a lot of her side by side with her James Bond husband, Daniel Craig. Recently, she gave updates and support to her husband's injury. She had several projects a couple of years ago, and it won't be long until we witness her teenage-looking face and body yet again on our screens.
SALMA HAYEK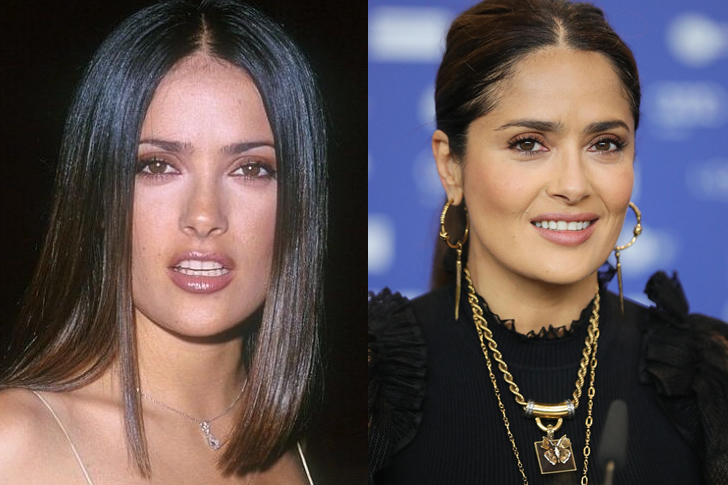 Salma Hayek is a very popular and a very successful actress. She knows how to make great investments since she is a successful businesswoman. She represents the Hispanic Latina community and is given credit for being a huge inspiration to so many women and children. 
Hayek is a true inspiration, not just in terms of her timeless and one in a million beauty but also because of her brilliant acting performances. She portrayed some of the most unforgettable roles in history. She can be sexy, quirky, and funny in her portrayals in various films. Lately, Hayek has been too focused on giving back that she has decided to be a philanthropist and activist along with her millionaire husband. She was on hiatus from the film industry for quite some time, and based on what we see with her other projects. We can't help but just be supportive.
SANDRA BULLOCK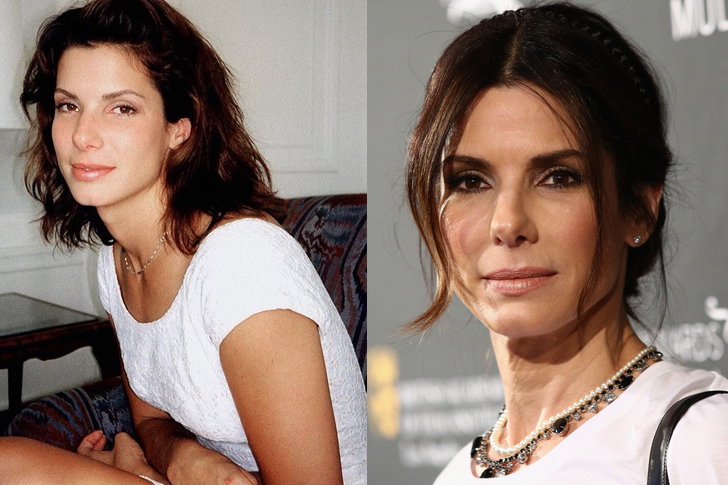 Sandra Bullock is one of the biggest names in Hollywood, then and now. She is a beauty and fashion icon in the '90s, a romantic comedy royalty, and an award-winning actress all in one. Because she wears many hats, the German-American celebrity makes sure her investments don't go to waste in whatever she does, whether personally, career-wise, or in business.
While the millennial generation knew her as Hollywood's Sweetheart, having starred in cult classic chick flicks such as Miss Congeniality, and While You Were Sleeping, Gen Zers grew fond of Bullock for her hit Netflix movie Bird Box. She is set to have another movie released this year alongside Hollywood heartthrob and legend Brad Pitt. Bullock gave us some of the funniest movies from day one of her acting, yet, she also managed to bring to us some of the most tear-jerking scenes in movie history. She is a woman of many talents, and she has superpowers, too. Evidently, her supernatural abilities include freezing time and preserving that youthful glow of hers. She hasn't aged a day since her '90s breakout roles!
STEVIE NICKS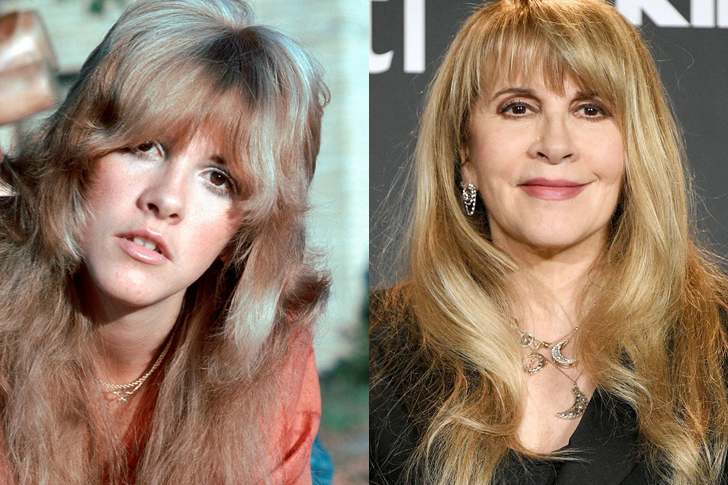 Stevie Nicks is one of the most talented artists of all time. She is usually given credits for her one-of-a-kind singing voice, her brilliant and poetic songwriting process, as well as her thought-provoking points of view about love. On an unrelated note, she is also one of the rare female celebrities who don't believe in Botox.
Nicks was once a member of Ringo Starr's band, but she gained worldwide recognition when she helped form the band, Fleetwood Mac. This classic '60s rock band has provided us some of the best songs not just in their generation but all throughout the decades. These days, Nicks is approaching her golden years as she is in her 70s, but she looks satisfied with life. The iconic musician said that she had gained a lot of new perspectives and lessons being by herself. Recently, the Landslide singer has taken a break from music and touring, but people continue to talk about her and sing her songs everywhere. She is, without a doubt, a living legend.
SUSAN DEY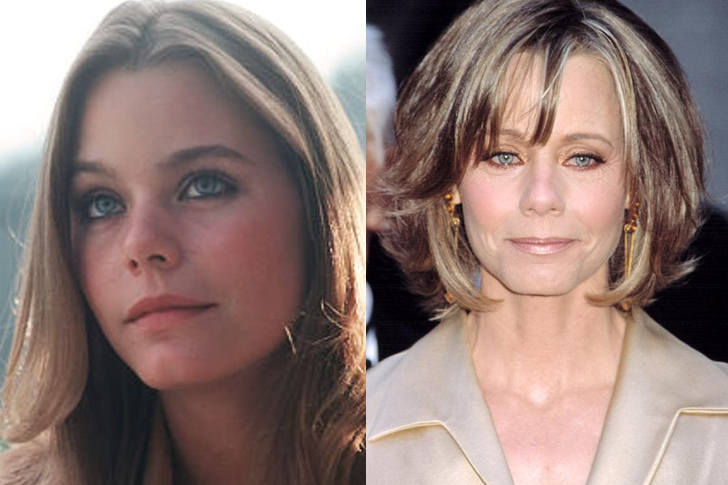 Retired American actress Susan Hallock Dey is an amazingly talented woman who captured the hearts of people through her beloved television roles. She portrayed the character of Laurie Partridge on the famous sitcom The Partridge Family from 1970 to 1974. The actress was also on the drama series L.A. Law. There, she was cast as Grace Van Owen from 1986 to 1992. Susan even won the Golden Globe Award for Lead Actress in 1988 for her stellar work on the show.
The 69-year-old star has been happily married to the love of her life,  Bernard Sofronski, since 1988. She only had one child, Sara Dey-Hiishan, whom she shared with her former husband, Lenny Hirshan. As of 2020, Susan has a net worth of $10 million. At this point, the veteran actress must have a lot of property investments all over the United States.
TINA TURNER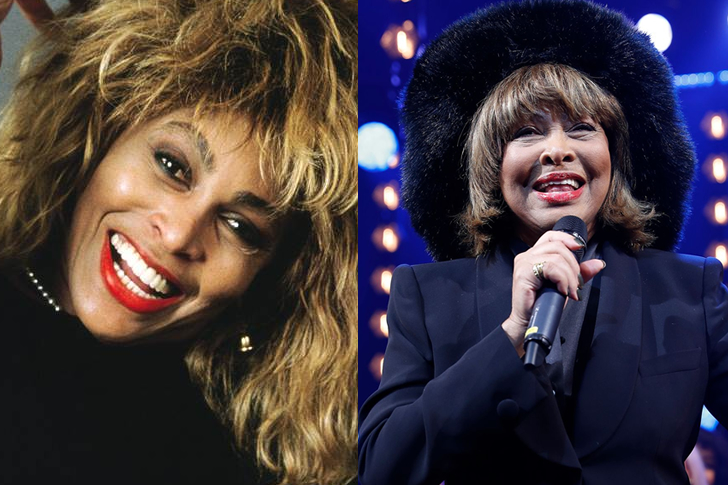 Legendary icon Tina Turner is famously known as the Queen of Rock and Roll. After all, she is one of the greatest singer-songwriters of all time. Tina might have been born in a small town in Tennessee, but she dominated the music industry and has made history in Hollywood, making her relevant to this day. Her songs The Best, What's Love Got To Do With It, and We Don't Need Another Hero are just a few of her popular tunes that are still used in movies and sung in public until today. You still might even hear them on the radio all the time. After all, these songs are what you call classics.
Tina has a jaw-dropping net worth of $270 million. The 81-year-old songstress must be very protective of her wealth. With that being said, she must have done a lot of financial planning to secure her assets. Anyhow, now that she has retired in Switzerland, the powerhouse singer must be enjoying her loot, worry-free!
VALERIE BERTINELLI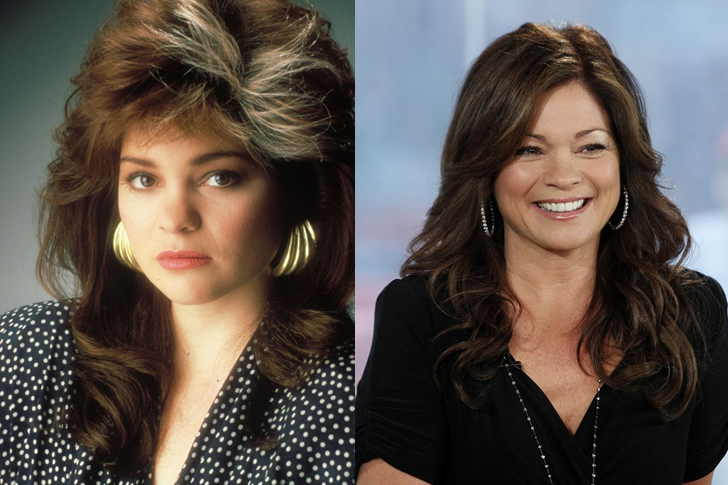 Valerie Ann Bertinelli is one of the most iconic television personalities the world of entertainment has ever seen. She portrayed the role of Barbara Cooper Royer on the renowned sitcom,  One Day At A Time. Other than that, the star is also famous for playing the character Melanie Moretti on the television series Hot In Cleveland. The 60-year-old actress has been active in the entertainment industry since 1971, and she is still taking on projects to this day.
Valerie has been married to Tom Vitale since 2011, with whom she has been in a relationship since 2004. Unknown to many, Tom is an expert when it comes to financial planning. In fact, he does this professionally for a living. However, Valerie only has one offspring, and it was with her former husband, Eddie Van Halen. Her only child is named Wolfgang Van Halen— just from the name, you know the child grew up a cool kid. Now, Valerie lives in Los Angeles with her loving brood. Fame, fortune, family— what more can a girl ask for?
JANE LEEVES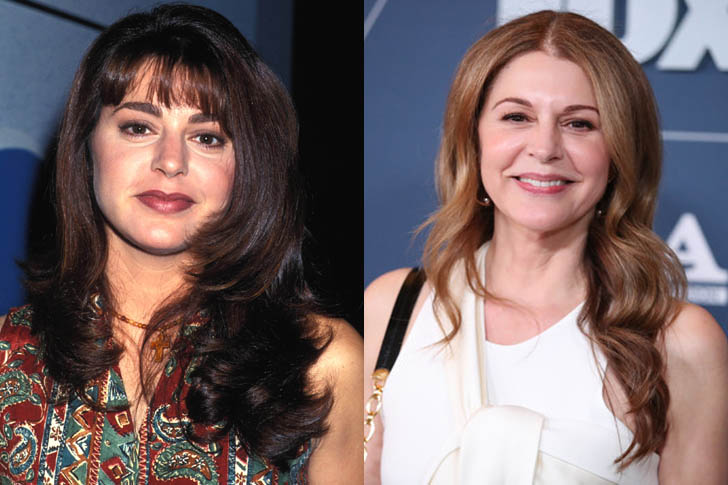 The English actress Jane Leeves started off her career in small roles, but with enough perseverance and proper investments in her craft, she was able to establish herself as one of the premier actresses of the '90s and the 2000s. She landed the role of Daphne Moon in the sitcom Frasier and portrayed this character for more than a decade. She was nominated for a Golden Globe and an Emmy Award for her spectacular performance.
Jane currently got her credit score soaring to the top thanks to her consistent projects throughout the years. Even up until now, she still has an ongoing show called The Resident playing as Dr. Kitt Voss. Before Leeves landed huge roles that gave her critical acclaim and led her to commercial success, there was a time that she struggled to establish herself as an actress. Fortunately, she landed a regular role on The Benny Hill Show, which became a key in her acting stints, no matter how small her act was.
DIANA ROSS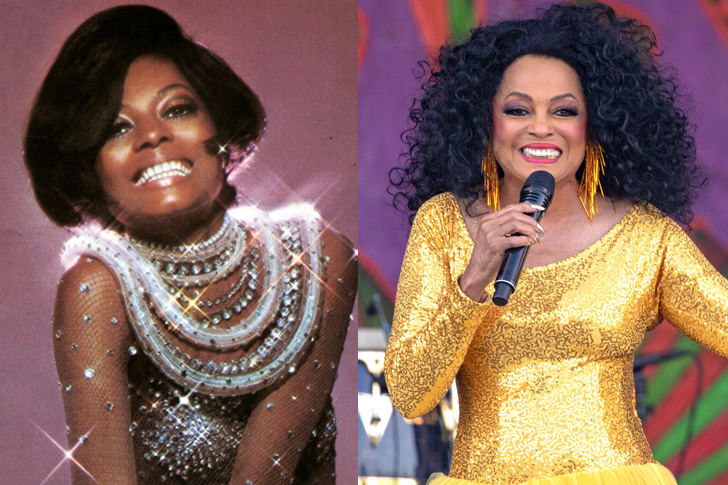 Diana Ross used to be the queen of Motown after the success of her vocal group, The Supremes, in the '60s. The female singing group was one of the best-selling girl groups of all time and the record label's most successful act until the now-77-year-old music icon went solo.
Diana found great success after deciding to perform on her own. She didn't only sing then. She also conquered the TV, movie, and stage worlds. The singer then gave birth to the timeless classic Ain't No Mountain High Enough and a lot of hit songs thereafter. She made history, broke a lot of records, and produced number-one hit singles that you could ever imagine. Diana wouldn't be named the Female Entertainer of the Century for nothing, though. Her huge investment in the business made her an important part of the music scene in general—a pillar that established the very core of R&B, pop, soul, disco, and dance genres.
WHOOPI GOLDBERG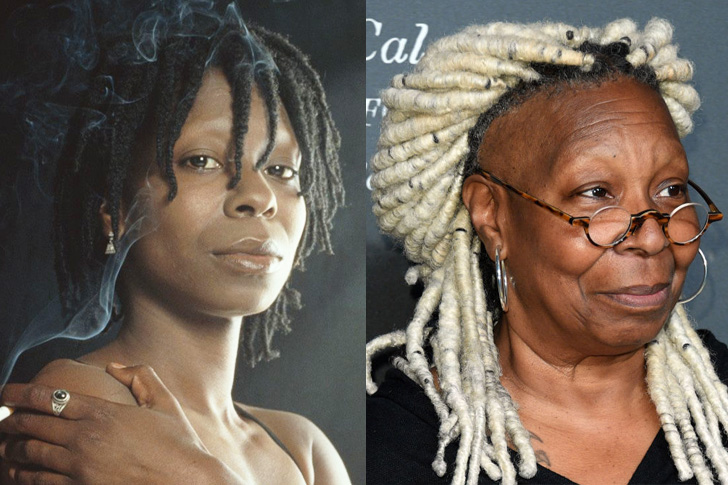 Whoopi Goldberg is one of the most respected actresses in the industry. She used to dominate the big screen in the early '90s with her iconic movie series Sister Act. The now 65-year-old star is also part of another classic film, Ghost, opposite Demi Moore and Patrick Swayze. Now, she is conquering the small screen with a number of TV shows she has.
In addition to being one of The View's hosts since 2007, Whoopi also gets acting credits from Staged and The Stand. She's actively part of these series and still has five TV, voice, and movie projects coming up. Whoopi remains to be an in-demand star with the incredible acting talent that she possesses. Fans may also see her once again as Guinan after Patrick Stewart invited her to reprise the role in the second season of Star Trek: Picard, which she gladly accepted.
GWYNETH PALTROW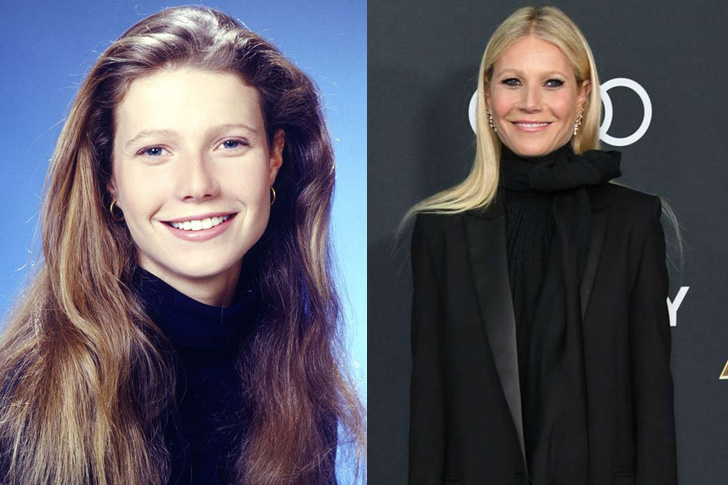 Gwyneth Paltrow has been in a lot of successful movies that you can think of. People started noticing the now-48-year-old star's incredible acting talent in the films Seven, Emma, A Perfect Murder, and Sliding Doors. Her fame continuously grows, earning more acclaims when she did the 1998 historical romance Shakespeare in Love. From here, Gwyneth managed to be a significant part of the industry.
She has won several awards from the Academy, Golden Globe, and Primetime Emmy. The actress is also part of the mega-movie franchise Marvel Cinematic Universe, playing the role of Iron Man's love interest Pepper Potts. Gwyneth, however, started to reduce the number of her workload when she and her former husband, Chris Martin, had kids. She mostly puts her focus on growing the investment money she has put on the lifestyle company Goop and writing several cookbooks. Gwyneth also remains to be the face of Estee Lauder and Coach.
You've Reached The End