Being a person with a TV personality or at least being born to such a family will surely take a toll on you especially when it comes to keeping up with appearances. Take for example the following celebrities who in one way or another gave in to the pressure. While making sure they keep a good appearance and form in the cameras is always a good motivation to lose weight, I think these celebrities are all in the agreement of the effects and benefits of having to keep a normal weight for their age and height is much more rewarding. And though the struggle is real, making it their priority has been worth their investment.
MAMA JUNE
Always known for her massive built, Mama June decided to finally up her weight loss game to have different surgeries target to get big changes in losing the weight. And though she did get effective procedures, she also put in an equal amount of hard work in maintaining training routines and having a healthy diet. Now, in her 40s, it's hard to remember that she was once this huge lady. It was actually just in 2016 when she started to get this gastric sleeve surgery and went back to fix her excess skin that actually started to hang loosely after a much visible weight loss.
It is not easy losing weight when you're a public figure as it can sometimes lead to unwanted social pressure from the media or other related communities. Mama June's escape from a life of being constantly body-shamed has undoubtedly become one of the more inspiring news items that Hollywood has seen in a while. Hopefully, we see more of Mama June's newfound resolve and mental fortitude in the years to come.
MATTHEW MCCONAUGHEY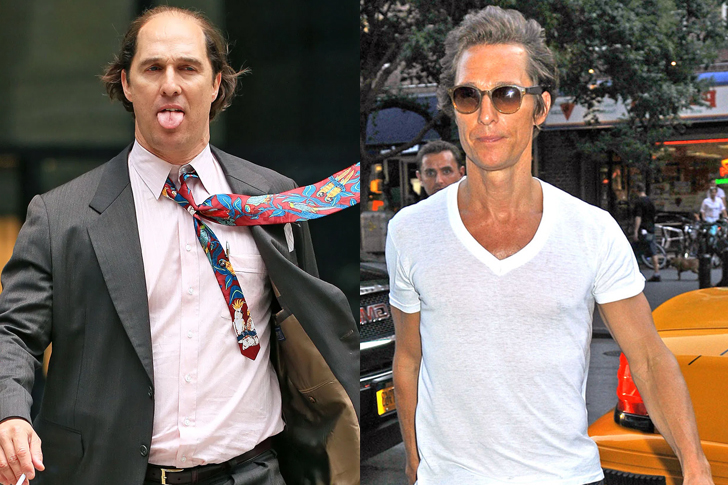 Unless one was struggling for recognition, to be as dedicated an actor as Matthew McConaughey is surely not an easy thing to do, especially in Hollywood.McConaughey is an actor who's known to go through extreme lengths just to play a role. You might ask why anyone would be this serious of an actor in their 50s, or why anyone would choose to gain or lose a ton of weight for a role in the manner that McConaughey has.
A sound body and mind were definitely crucial for him to keep his celebrity status. The actor has undergone many strict diet regimens for various movies, sometimes to the point of starving himself — none of it had been easy. McConaughey's level of dedication is something that most celebrities can only ever dream of achieving.Obviously, with people like McConaughey in the industry, hard work and dedication can genuinely take you a long way in Hollywood.
GENIE FRANCIS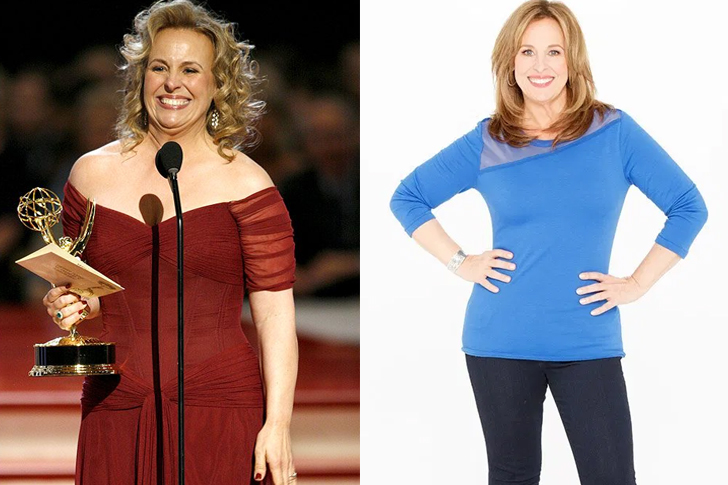 It is certainly rare to find a celebrity that can boast a weight loss journey achieved by a natural diet and physical exercise routine. Genie Francis credits her diet and workout plan for losing a good, unwanted 55 pounds. She is one of those who are lucky not to go under the knife to lose weight. She understands that losing those extra pounds will not come easy so to get her started, she hired a personal trainer to set her right in her weight loss journey.
The industry doesn't always notice the tiny details that add up to an amazing body transformation, especially if it is done naturally, but Francis has gone beyond the expectations of others and showed the media that it is actually possible to lose weight naturally even at her age. Indeed, she's no doubt been an inspiration to many.
JENNIFER GIMENEZ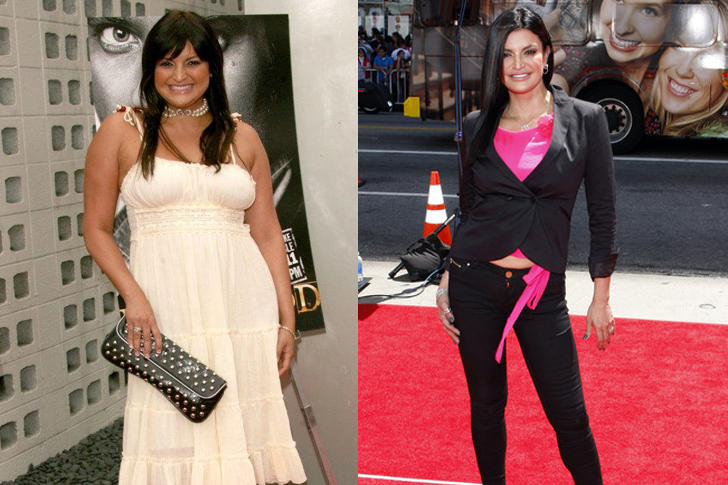 It is not easy for female celebrities to stay in shape, especially after forty. Being a famous reality TV personality, model and actress like Jennifer Gimenez with super pressure on you to maintain an image, you'd really be prone to stick with a quick fix or even harmful diet for the show. Already in her 40s, with her needing to stay relevant and fit for the modeling world, she maintained this unhealthy habit of spending long hours in the gym.
She also take some weight loss diet pill that eventually led to substance abuse. Yes, she got the body but it caused her more home. Big thanks however to her rehab program that brought her back to the degree of gaining back her ideal weight and got her clean. This time, Gimenez has this proper diet plan to maintain her most healthy weight.
ROSEANNE BARR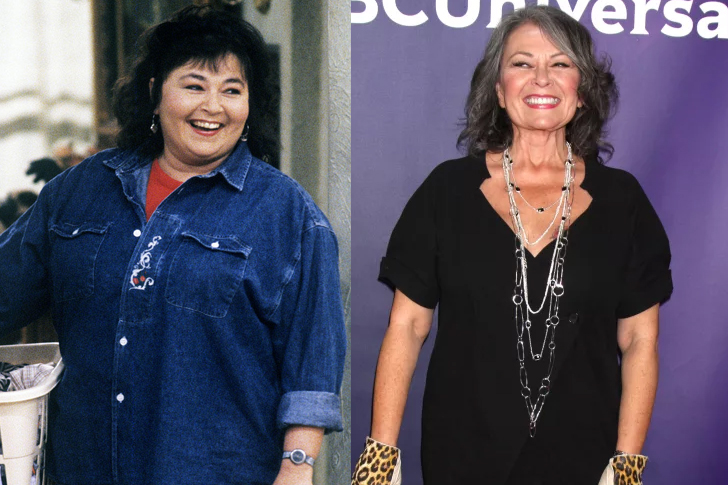 Hollywood actress, comedian, writer, and TV producer, Roseanne Barr, started to make name for herself as a stand-up comedy artist. She was given the honor and credit to host her own sitcom, Roseanne, where she didn't disappoint but received an Emmy and Golden Globe Awards for best actress. However, when she started to gain more than awards but also in weight, she finally decided in 1998 to go for a makeover via gastric bypass surgery, a procedure that made her lose a stunning 350 pounds.
It isn't easy making people laugh while trying to stay positive about yourself, as making weight jokes won't always be what makes an audience burst into laughter. When Barr gained more recognition for her dedication and talent, gaining weight was certainly inevitable because even non-celebrities cannot control themselves from eating more when something positive happens in their lives. The decision to opt for gastric bypass surgery wasn't an easy one to make, but today, Barr is somewhat thankful for the fact that she was able to manage it.
JORDIN SPARKS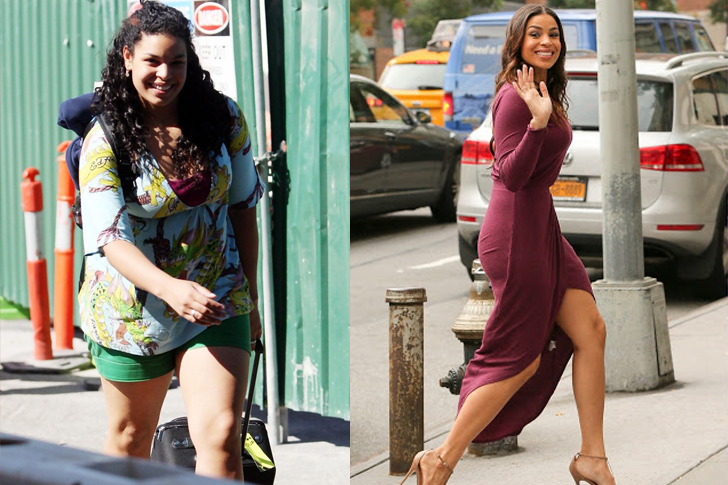 American Idol, Jordin Sparks became famous upon winning American Idol Season 6 in the year 2007. At that time, she was just only 17, making her the youngest grand winner ever of the show. She is actually a former NFL player, Philippi Sparks' daughter that received the knack of keeping healthy now that she's in her 30s.
However, it is worth noting that competing on television and banging heads on a football field are two vastly different worlds; keeping in shape wasn't an easy task. In recent news, Sparks has stated in some of her interviews that she spends most of her workout sessions reducing fat rather than building muscle, as that is something that she already has done as an athletic singer.
CHRISTIAN BALE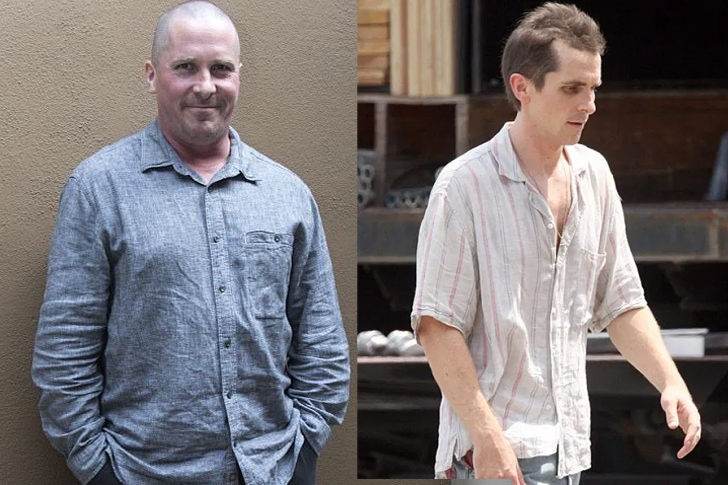 English actor, Christian Bale, who is known for his intense acting style has taken his excellence to the degree of even adapting himself to different transformations to fit into the various movie roles he accepted. In his movie, Reign of Fire, a total of 190 pounds have to be gained by him to fit his role. Then, after two years, he again had to change body mass but to reduce it by 70 pounds for the movie, The Machinist, which was shown in 2004.
And once again, he needed to gain back 50 pounds for the 2013 film, American Hustle. Through these demands, his motivation and dedication to his diet and workout are to be recognized. Only, he also needs to make sure to cover himself with a comprehensive health insurance plan.The actor has confirmed many times that he is losing and gaining weight naturally and within safety protocols.
GRAHAM ELLIOT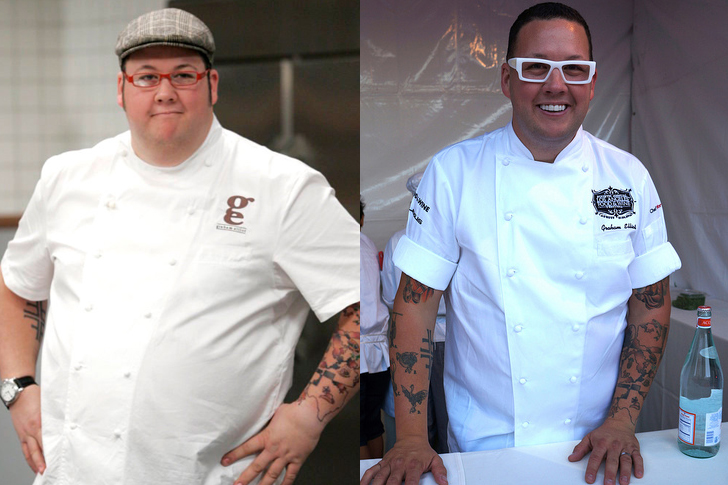 When MasterChef Graham Elliot reached borderline 400 pounds weight, it made him decide to go through gastrectomy surgery. This was way back in 2013 and since then he was able to lose 150 pounds through the procedure. However, as he is now in his 40s, and since he has long been suffering from weight problems even as a young boy, maintaining the weight can just be a challenge.
And so yet again, he went through another surgery with the motivation of doing it for his family. After his invasive procedure, Elliot has to maintain his weight and continuously lose extra pounds by a strict diet. Now, for his family, he can focus on building other things and also focus on growing his investments.We can only imagine what else he'll be able to accomplish seeing as he was so successful in shedding the pounds.
LISA LAMPANELLI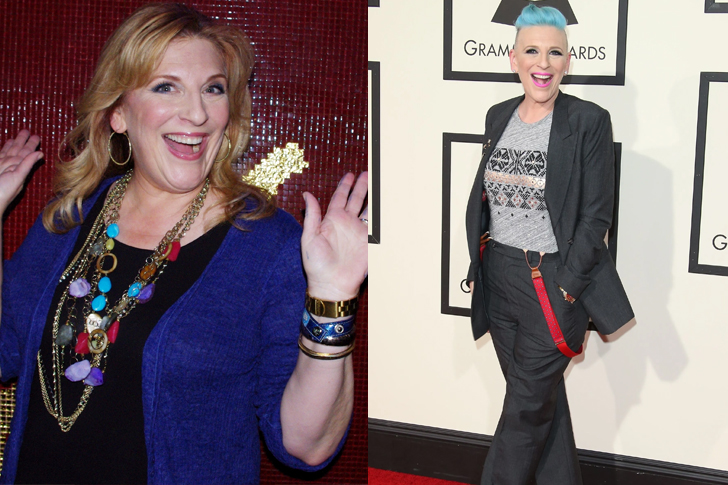 Former American stand-up comedian, Lisa Lampanelli found out that she has been dangerously gaining weight sometimes as in the course of her career, and so she decided to go through a lap-band surgery. It was in 2012 that she underwent the procedure and from such, she was able to lose around 100 pounds. Since she's already in her 60s, taking another procedure might be risky so she decided to maintain and lose extra pounds by following a healthy lifestyle of eating only the right kind of food.
Also, she led herself to do exercise routines which she found to be very helpful in maintaining a good emotional state as well. With the appearances that Lampanelli regularly makes on TV segments and interviews, negotiations for getting her own sitcom have been in the works for quite some time now. Weight loss can sometimes be a source of humor, and Lampanelli has shown everyone that it is possible to be on the plus-size but still have a great time talking about it.
REX RYAN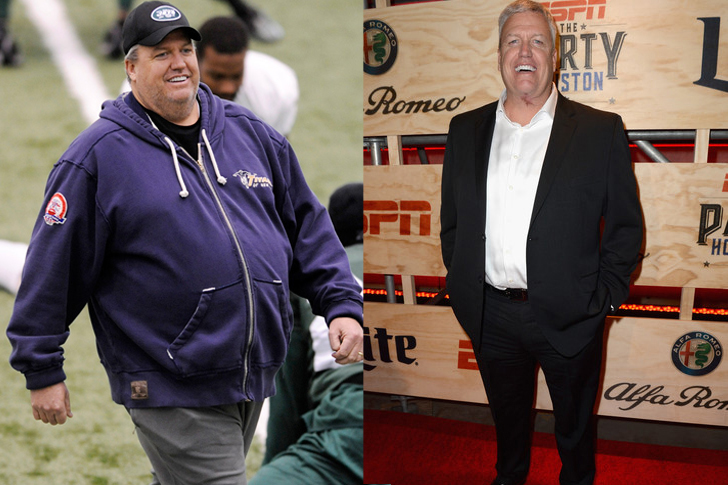 Former American football coach, Rex Ryan is quite a name for many controversies that made headline news back in 2012.Ryan was born in Ardmore, California, on December 13, 1962. Ryan wanted to follow in his father's footsteps as a football coach ever since he was young. He was also a hot topic not just because of his big mouth but also all about his weight. And for his new body figure now, he gives the credits to the series of procedures he has done.
The first one was a lab-band procedure where he lost 100 pounds from a whopping 348 pounds. And then again a few more when he had gastric sleeve surgery in 2010. Now still busy being an analyst of ESPN, Ryan still enjoys his time on TV and doesn't seem to show any sign of retiring anytime soon.Ryan has since adopted a more relaxed and positive outlook towards his career and gone are the days when he was seen as a stern and strict authoritarian figure.
JOHN DALY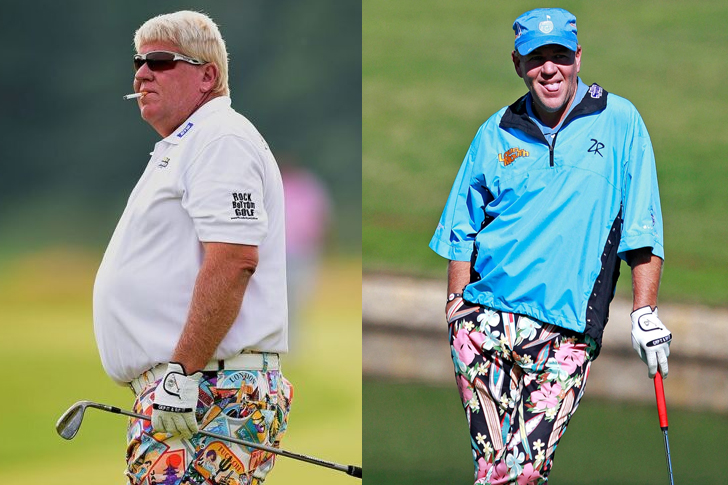 American professional golfer, John Daly has recently revealed the secret to his losing weight. According to him, his former diet plan of drinking whiskey, popcorn, and cigarettes have put a toll on him and that it was just purely the worst diet plan ever. So, since he was having a hard time getting himself on track in losing weight, he finally decided to go under the knife.
In 2008, he went through lap-band surgery and has lost 115 pounds of unneeded body fats. However, after the surgery, he felt that he also lost the strength of his muscles. Though this could be another problem to treat, Daly remains very much thankful for losing his extra pounds. To him, the surgery was a must and an investment he needed to make for himself.After finally deciding to undergo surgery, Daly's life turned around and he has now taken a more natural approach to staying in shape.
JOJO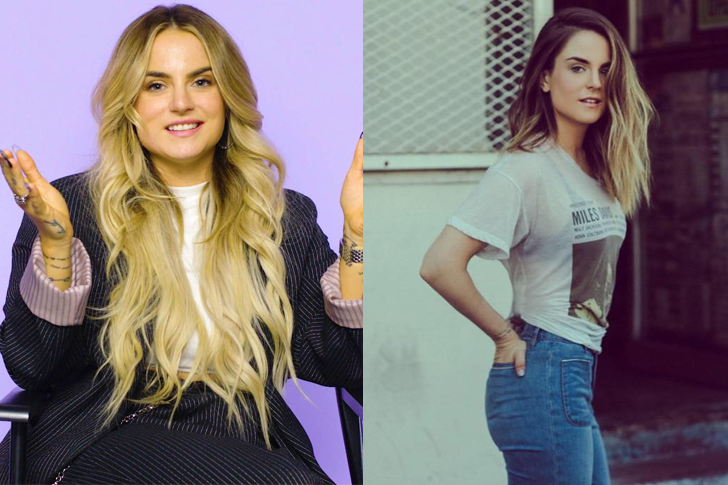 Jojo, upon signing a singing contract with a recording company, part of the agreement was that she would maintain a 500-calorie planned diet a day and also for her to00 undergo HCG injections. Though she was still 17 at that time, it has affected the young stars now 30s weight. You might think that it should have at least maintained her weight, but quite the contrary, they made her even heavier.
Such a diet has pushed her body to a degree that it shut down to the effects given that she was just so young back then. What came out of that deal, most especially when Jojo Mom's learned about it, was just a legal battle for the lawyers to arrange or deal. Now, Jojo is back in shape and is in perfect health. Just about time to start again.
KHALIFAH ALI
Muhammad Ali's daughter, Khaliah Ali had a hard time growing up under the shadow of a famous father. She was a child weighing 325 pounds before she is how she is now. Although she never really cared much about her weight, however, is the daughter of the world's famous boxing champion required her to keep up with appearances as well so the pressure took on her.
Her first planned diet was to follow the yo-yo diet to keep her weight in check. But still being criticized too often, she knew the surgery had to be done. The procedure done on her isn't one that is too invasive but is designed to put a band on her stomachs so she'll lose weight. Going through the procedure may not be all too dangerous but Ali made sure she had insurance to secure her in case something happens.
ALISON MOYET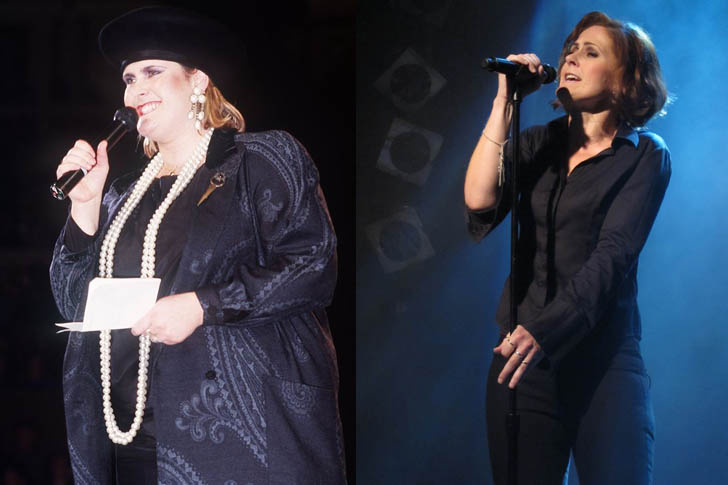 Admitted already struggling with weight gain, Alison Moyet surprised everyone when she appeared 80 pounds lighter and rocking her new figure. Moyet is an English singer-songwriter who is well-known for the blues-contralto-inspired singing style and her time as one of the members of the duo Yazoo or Yaz. Although she did not reveal what propelled her to get out of her unhealthy lifestyle and dive into a fitness journey and a new diet, what we know is the singer-songwriter proved media criticism wrong.
With her new appearance, she appears more confident as a performer and prouder for herself to have lost weight the most natural way possible and with hard work. With the money she saved, she can put it more in making sure her home security system is in place.Moyet has never stated what inspired her to lose weight, but it seems that her new body figure has added to her drive and resolution to further her career in music.
FAT JOE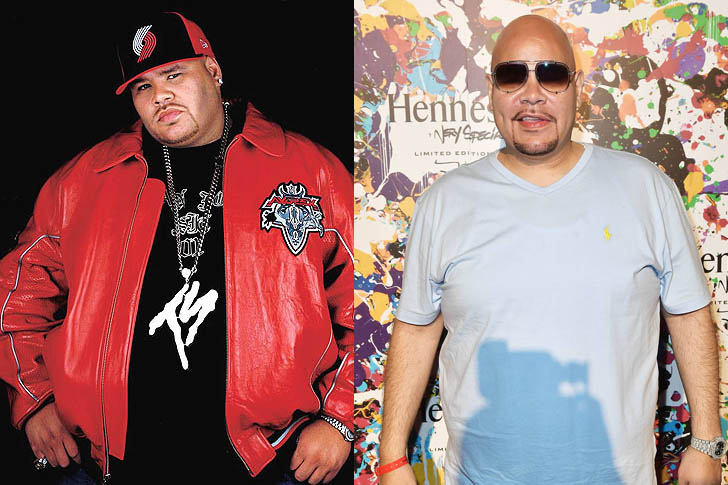 Though there's no doubt how Fat Joe has already positively embraced his body, still, deep inside he was also looking out for himself especially when he heard of his friends with the same weight as him, dying from heart illnesses. So the rapper, though still in his 40s, went through a lifestyle change. He started paying the gym regular visits for exercise sessions and also though it might be a struggle for him, he also subjected himself to a healthier diet.
In no time, he started to lose weight and see changes in his appearance. When he decided to shift his lifestyle to a healthier one, he did not only avoid heart problems but also stayed clear from diabetes making his financial advisor and insurance company happy for him.Fat Joe is presently maintaining a healthier lifestyle, and with a newfound awareness to avoid heart problems common at his age, Fat Joe is an inspiration to rappers and common folk alike.
MIRANDA LAMBERT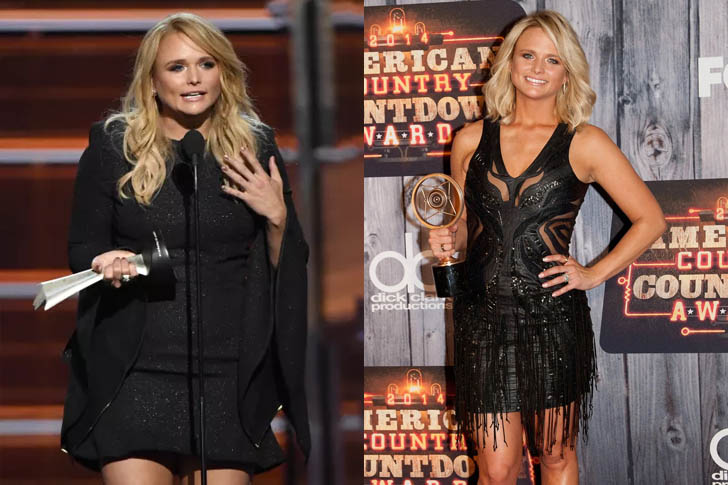 Miranda Lambert received a lot of compliments and praise for the quality of her voice and her talent for music. However, she has never been the one who'd receive compliments about being fit or for her curves. In fact, being the former wife of Blake Shelton, she has always been the talk of the town for her weight. So, while still in her 30s, and after her break up from Shelton, she wasted no time but took the opportunity to work on herself.
Her journey to losing weight consisted of regularly reducing her food intake and more body activities of exercising. Finally, she was able to lose 45 pounds and credited it to her new lifestyle. Sporting now a sexy bod and a bright smile, this singer-songwriter never looked better.While Miranda Lambert acknowledges that she's not fond of running, her six-packed husband, Brendan, was the one who helped in motivating her. There's no doubt that Miranda Lambert always looked stunning and amazing, but the most shocking thing for her fans is when she lost 45 pounds.
SHAWN JOHNSON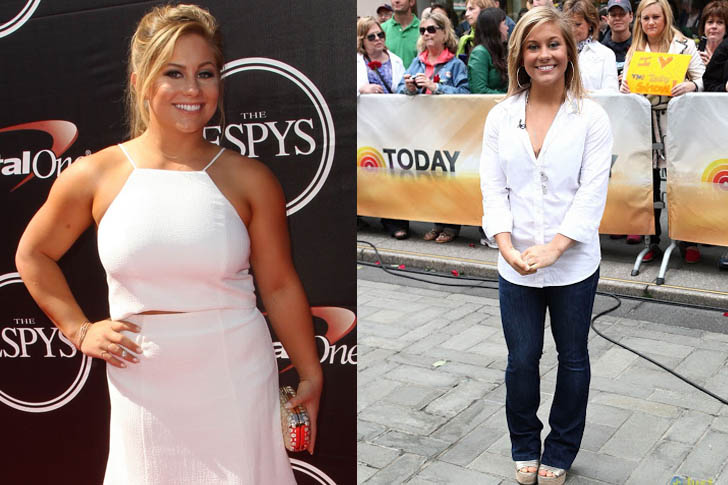 Shawn Johnson had been one of those who had the perfect body figure back when she was an active gymnast. However, since she retired from gymnastics, her habits and body started to change. When she rejoined Dancing with the Stars, she was greeted back with negative criticisms from the media for the weight she has put on and her new figure. Responding well to criticism, she started her journey to losing weight.
At one point though, out of desperation she opted for a dangerous weight-loss method of detoxing and cleansing, making her anorexic. To her rescue, fortunately, is when she grabbed hold of a much healthier diet plan that bore her good and evident results. She gives credits to this healthy method of dieting, as it truly yielded a way better result than her first.The former gymnast mentioned that all she wants to do is to be a good influence on other people and that all her tough experiences have truly made her a stronger mom and a person altogether.
TIFFANI THIESSEN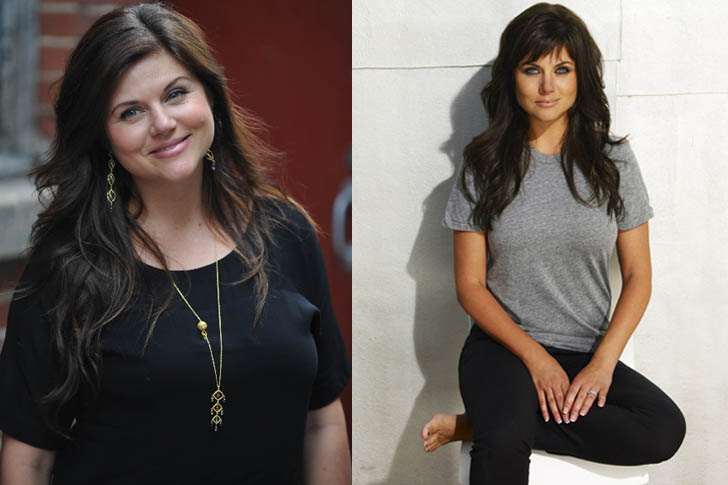 Saved By The Bell cast as Kelly Kapowski is Tiffani Thiessen who has started to be unrecognizable after giving birth to her daughter. Because she has put on a lot of weight, some would suggest for her to just get surgery however, she wanted to save her money for something else in the future and so opted to go for the hard work of working out and a healthy change of diet.
Under her trainer's tutelage, Thiessen got rid of any processed high sugar-laden foods and replaced them with vegetables and lean proteins. She also decided to discard any wheat, and gluten-free has given her much more energy, abolished sugars and toxins that were clogging her insides, and enhanced her digestive process. If her latest pictures are any indication, it's easy to tell that she's lost a ton of weight, and has been keeping it away quite remarkably.
CHRISTINE METZ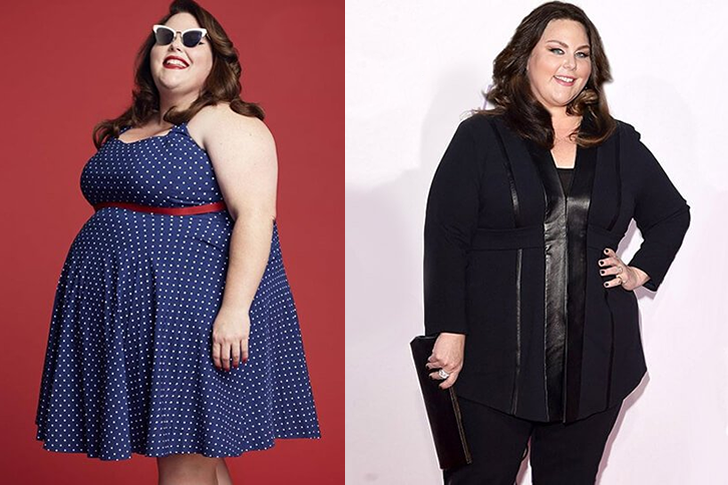 Christine Metz is an American actress and singer. She is best known for her role as Kate Pearson in the television series This Is Us. She has also appeared in films such as Sierra Burgess Is a Loser and Breakthrough. The actress, who has always struggled to lose weight, says she has been a "fat kid" since she was a child and has been losing weight on and off for over a decade since her debut.
In Metz's memoir, she wrote about the type of relationship she had with her stepfather.She added that her stepfather would take the scale from the bathroom and slam it hard on the kitchen floor, and said, "Well, get on the damn thing!" Christine Metz was also suffering from depression, and on her 30th birthday, she experienced a panic attack and was rushed to the hospital. After this unwanted incident, Metz began to take things more seriously and responsibly. She took on a 2000 calorie diet, started to avoid unhealthy foods, and took a walk every day for 20 minutes.
DELTA BURKE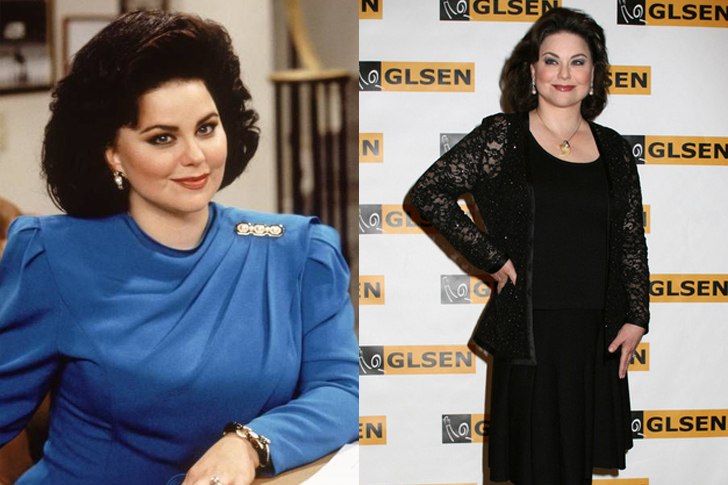 Formerly a beauty pageant contestant, Delta Burke used to be in perfect shape especially in her glory days of competing in different beauty pageants. She even won the title of Miss Florida far back. Later in life though, she developed an eating disorder that has gained for her unwanted weight affecting her health so much. Now in her 60s and diagnosed with diabetes, she knew she had to lose the extra weight.
So, she led herself to a leaner and healthier diet which caused her to lose 65 pounds. Despite mass media scrutiny, sometimes a health scare would lead us more effectively towards a healthy lifestyle, as is true with Burke. We can only hope that she has long been led to prepare for herself insurances just in case something unexpected happens.Today, Delta Burke is a graceful and svelte 150 pounds.
GABOUREY SIDIBE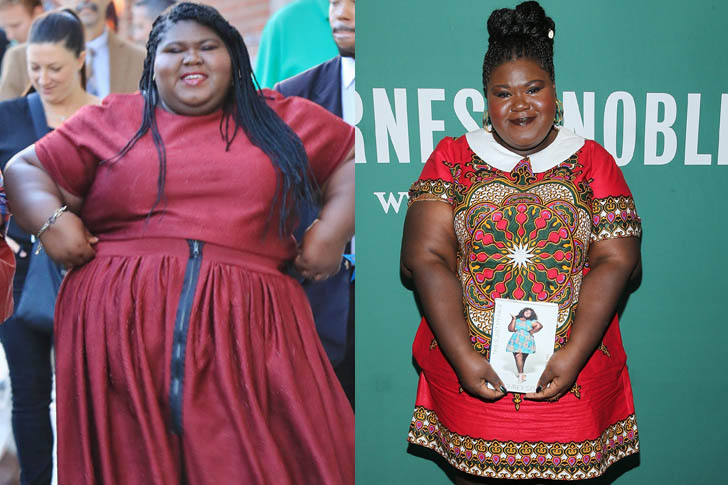 Born in Brooklyn, New York City on May 6, 1983, the American actress made her acting debut in the film Precious in 2009 while weighing more than 300 pounds.Gabourey Sidibe has been one of those celebrities who has sought and tried many weight loss programs and diet plans and yet has never found one to be effective for her. So when all of her natural options has proven to be all unsuccessful, and with the threat of Type 2 diabetes at her face, she has finally agreed and decided to go under the knife.
To be faced with a major health threat and the fear of having to face the consequences of mindless and careless eating she has done, has brought so much perspective into her so much so that she was led to make an investment on herself and health. She underdone laparoscopic bariatric surgery and has lost at least 150 pounds from it. Now, she maintains her weight by eating right and with plenty of exercise.
JANET JACKSON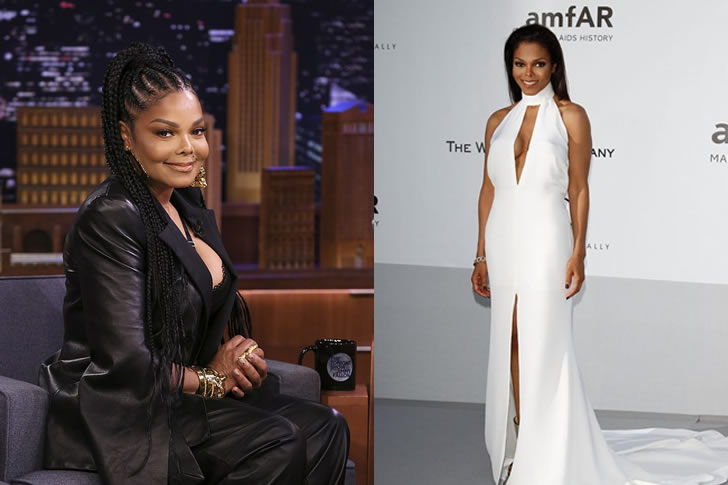 Born in Gary, Indiana, as Janet Damita Jo Jackson on May 16, 1966, is an American singer, dancer, actress, songwriter, and record producer who shocked her fans with how much weight she lost in just under a year. She mainly focused on losing the weight she gained while carrying her son, Eisa. Paulette Sybliss, her fitness trainer, trained Jackson six weeks after giving birth four times each week for not less than 45 minutes and not exceeding an hour per session.
Sybliss focused on strength training as it was creating a "fat-burning" effect as it elevates the heart rate, and as for her diet, Sybliss believes that moderation is vital to losing weight, and whenever Janet Jackson felt like eating a chocolate cake, her trainer would allow her to have one. Of course, if Janet's social media pictures are any indication, it seems like she deserves credit for not only been able to lose a ton of weight, but has also been able to keep the excess weight away.
KIRSTIE ALLEY

Kirstie Alley started her career on Cheers back in the 1980s. Born as Kirstie Louise Alley on January 12, 1951, in Wichita, Kansas, the American actress has been very public about her journey in losing weight. Back in 2004, she made a declaration that she lost a staggering 75 pounds by joining Jenny Craig. For three years, she struggled in keeping the weight off, but, in time, she gained it back.
Kirstie Alley started slim and shaped up when she hopped on Hollywood. However, she gained a few extra pounds when her career took off. Her heaviest weight was 230 pounds when she finally decided to take control of her weight. So, she decided to change her lifestyle and eat healthy again. Also, she wanted to make her journey as natural as she can without having to put an investment in cosmetic procedures to lose the extra weight.
MELISSA RAUCH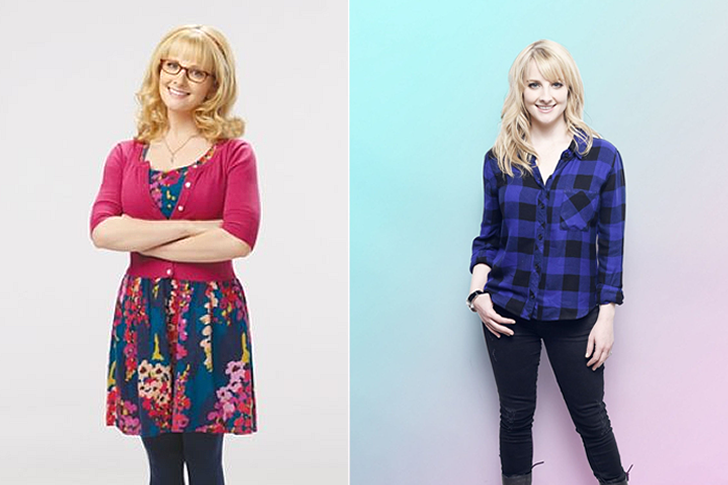 The American actress Melissa Ivy Rauch was born on June 23, 1980, and while she was never overweight by any means, the actress, to some degree, always looked a tad chubbier in her doll-like appearance and costumes on the show The Big Bang Theory. But in real life, Rauch is something of a fashion maven. After losing weight and getting breast reduction, Rauch is graceful and elegant.
For most celebrities, they want breast implants. But for Melissa Rauch, she wanted it the other way around as her problem was that her breasts were so large that she was uncomfortable with it. To stay in shape, the actress eats a very healthy and lean diet. Fans already know that she has a curvaceous body, but she was always covered with demure clothes on the show. A recent photo shoot, however, left no skepticism or suspicion that Rauch was indeed "hot!"
SUSAN BOYLE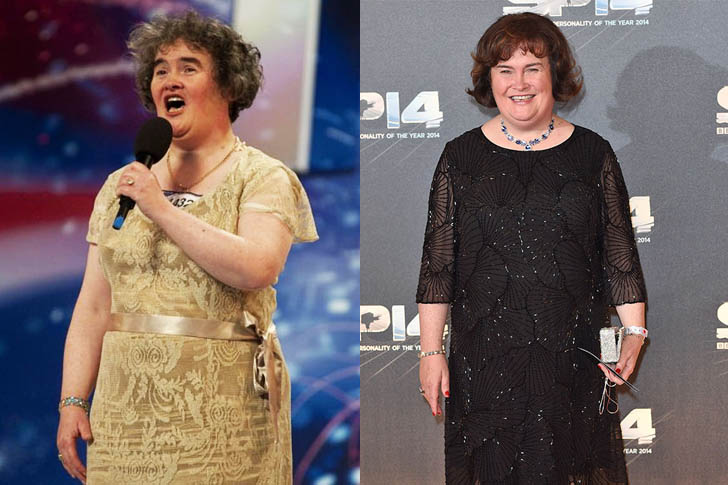 Britain's Got Talent 2009 star, Susan Boyle won millions of fans around the world with her incredible voice. Also, she has blown the minds of many when she surprised the media with her 50 pounds lighter body. Boyle has credited her healthy and more active lifestyle for her new body and now enjoys her every performance with her newfound confidence not just in her talent but also with the new body to go with it.
It was when she found out that she has Type 2 diabetes in 2012 that she decided that it was the right time to start a healthy and active lifestyle. She did three things that were credited to her weight loss: removing sugar in her diet, taking Garcinia Cambogia Supplements, and working out. Today, she's seen as such a huge inspiration for those who are seeking to lose weight. Not only that, it's been a few years since she lost weight, and she seems to have maintained her figure.
PATRICK STUMP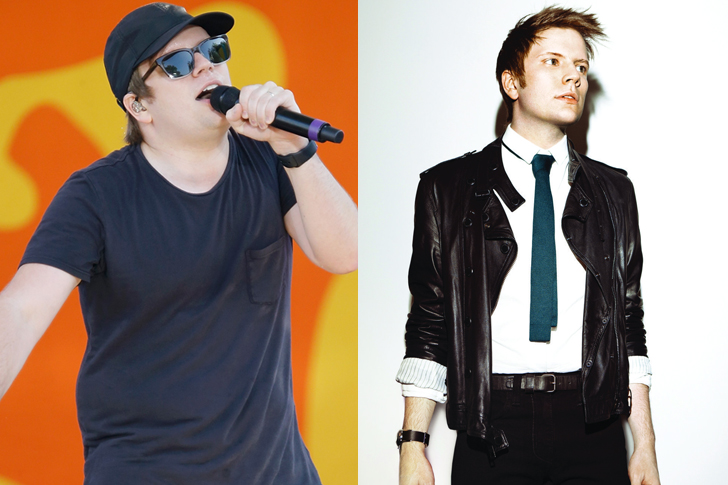 Born in Evanston, Illinois on April 27, 1984, Patrick Martin Stumph or professionally known as Patrick Vaughn Stump, said that he decided to lose weight because of some health problems, and admitted that he really was in bad shape. He lost a lot of weight by buckling down and working out. Patrick Stump never really had any severe drinking problem or something related, but just ultimately cut it out of his life, and said that he never really ate that bad, but just ate too much.
He just started eating less of what he was eating, and did more exercise. He plans on staying fit and fending off any weight gain with the help of his trainer by working out twice a week depending on his tour schedule. In any case, he was able to shed the pounds, and if his latest pictures are any indication, he seems to have happily kept it off, too.
TIMOTHY SPAL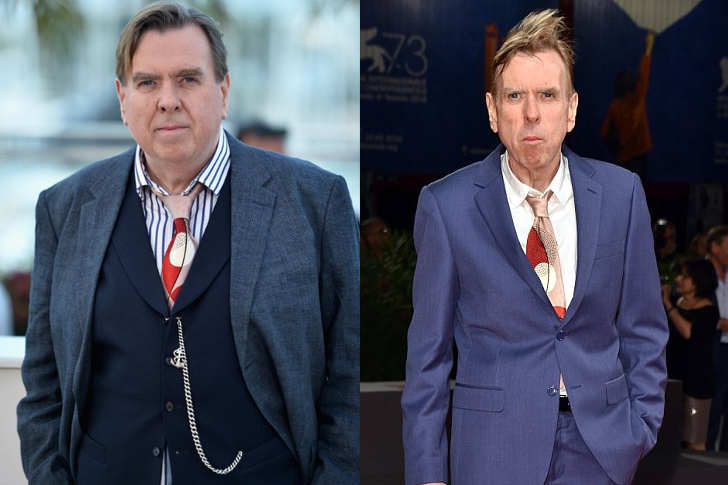 While everybody thought that Timothy Spall is suffering from illness due to his sudden weight loss when he appeared in the 2016 Venice Film Festival, to everyone's surprise, the Harry Potter star actually just had a change in diet. He finally revealed how he decided to follow a healthy diet that transformed his body built drastically. Already in his 60s, Spall made a good decision to start to eat healthily and even to stop drinking alcohol to maintain his new figure.
Of course, to speed up the effects of his diet, he also exercised a lot. Credits to his hard work and all efforts put in to start this new lifestyle, the actor report to have lost 60 unwanted pounds.The English actor explained that his weight loss was because of some exercise and lots of walking. According to Science, if you eat more than what you burn in a day, you will ultimately gain weight in return.
SARA RUE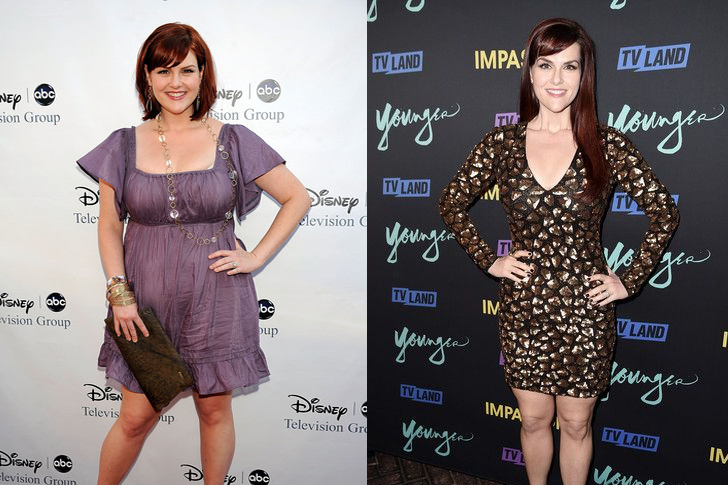 Even if you recall Sara Rue from her days when she played Carmen Ferrara on the TV series, Popular, you probably wouldn't recognize her today because of all the weight she had lost. The American-born actress, Sara Rue, who was born in New York City, New York, said that she still isn't wholly comfortable divulging the weight she lost and the time it took. But now, she feels unabashed with it, and he feels really honored and proud to be in a spot where she can advise and empower people.
She credits her decision in losing weight for being an actress and that there are roles that she can't play or be cast in if she still had all those pounds. Rue said that the only problem she had with being overweight were the medical issues, and that it is essential to be fit and healthy as much as possible.She is a living testament as she herself was able to lose 50 pounds now.
CANDACE CAMERON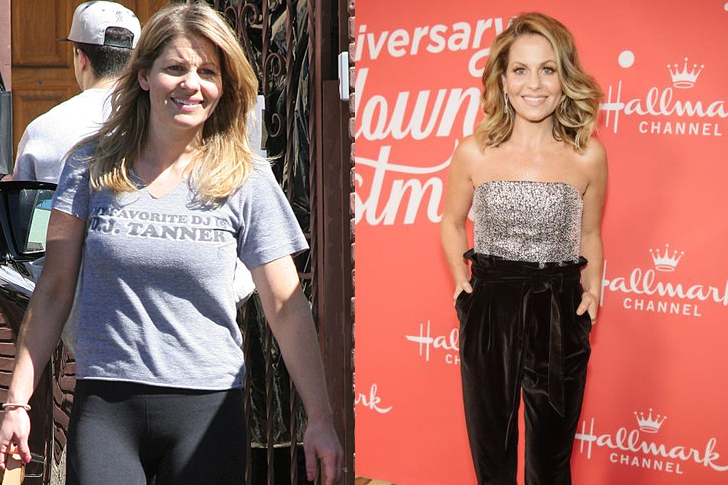 Actress, producer and talk show panelist, Candace Cameron had long struggled in keeping her body weight down. For many years she has struggled until she finally decided to end her suffering and focused on shedding off the extra pounds. She started to follow a very strict diet and visibly started to lose weight. She stuck to it harder and in no time the change just became more and more visible.
Now in her 40s, she feels better taking good care of her body. She not only thinks that she is more fit today but she is also determined to keep and maintain her weight this way. With three children, she is more fit than ever to work hard and make wise investments to put up for her children's future.In any case, all we can say is that she's been a huge inspiration, and we hope to see her strut her stuff on TV like she used to, soon.
PAULA DEEN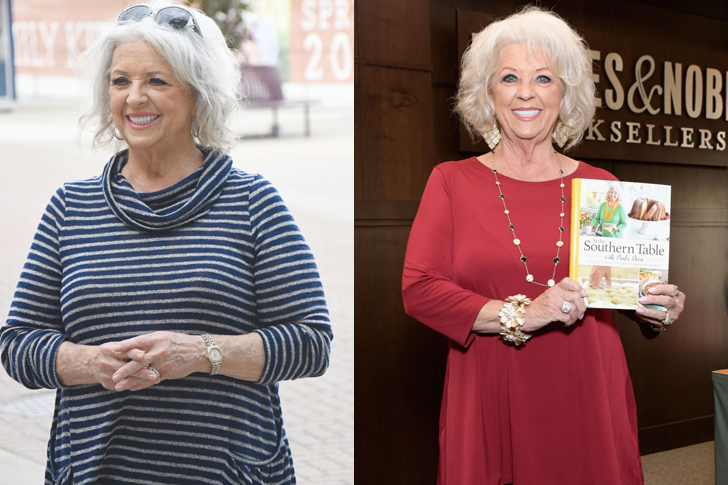 The thing about chefs and cooks, like Paula Deen, is their love for food and the effect it has on their bodies. Deen who is actually a diagnosed Type 2 diabetic started to package a personalized weight loss program to help others struggling with their weight issues. So she took it on herself by following a strict healthy diet and coupled it with workout routines that can help in losing weight.
Finally, her program resulted in her losing 40 pounds, which was the success she was looking for. At last, her hard work paid off. Being a TV personality who authored a book about nutrition, she promotes all the healthy diets and lifestyles to help other people to lose weight. Her promotion got to a degree that she took to public her journey of losing weight was intentional to prove the credibility of her book and advocacies.
KATE WINSLET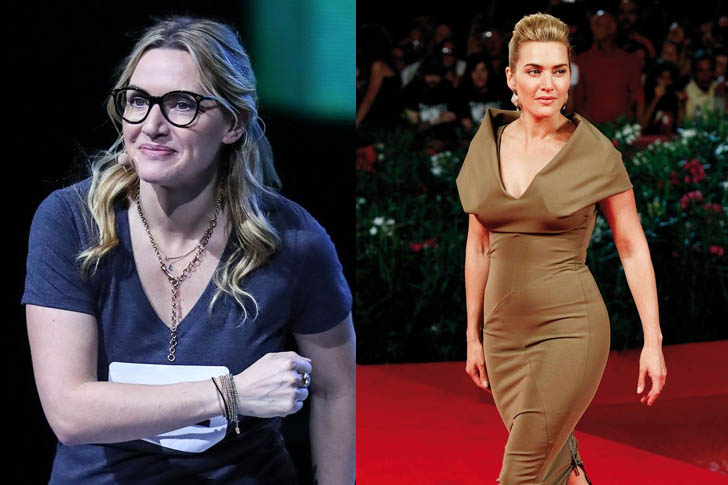 With already giving birth to three children, Kate Winslet is well-aware of the work she'll have to put into gaining back her usual frame. As an actress, this was something not new anymore as she had to go through body changes multiple times in her time with the industry. So just like the other times, she subjected herself to a weight loss plan.
Winslet revealed how she used to be obese also as a teenager and shared also how she got bullied a lot for her weight so for her there's no more doubt in her as to whether she should diet or not as she knows she doesn't want to be down that road again. Now with the perfect body, she is all about maintaining it and continuously turn heads. However, there's no one really to credit the work she's done with her losing weight as she never disclosed her secret.
JOHN GOODMAN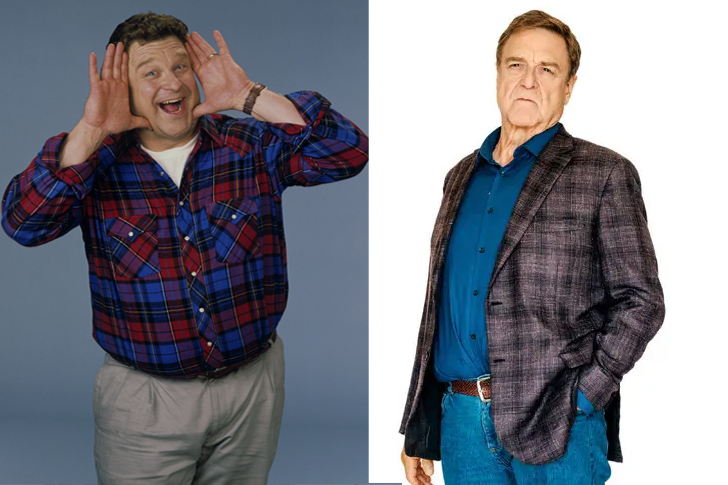 American actor and comedian, John Goodman, has always been known and noticed in Hollywood for his weight. However, though it is what makes him stand out and somehow what draws people to him, it has been very unhealthy for his well-being. So, in an effort to put himself and his health first, he pursued the road of keeping healthy and decided to be in shape. Already in his 60s, he hired a personal trainer to help him get started.
Goodman's trainer stated that the actor is driven, focused, and has found a new sense of responsibility in keeping himself healthy for his family, career, and fans. You know you can't brush off John Goodman as just another Hollywood upstart actor when you see this kind of dedication and diligence to one's temple, which is the body and mind.
CELINE DION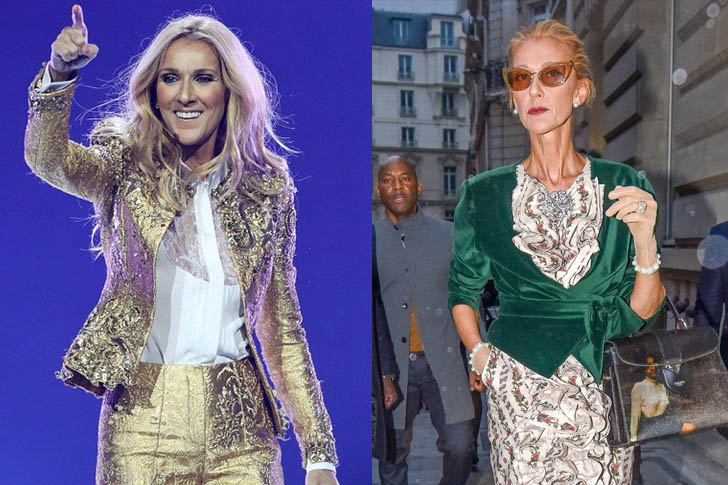 After her husband's death, Celine Dion surprised everyone with her drastic weight loss. Only just in her 50s, she transformed into this super skinny figure that shook not just her fan world but all media. According to Dion, her new appearance was to her a new way of making her feel more beautiful. Which makes a lot of sense, now that she shows up in every event fashionably – flaunting her wears and accessories.
Reports have it that she's not sick or anything, in fact, she's very healthy and for that this rules out the eating disorder rumors circulating. The hitmaker finally has let us in on her weight loss journey, which she credits to ballet routines. She revealed that she hired a ballet dancer and stylist named Pepe to help her practice every week. This, she says, is what allowed her to lose so much weight.
LAVELL CRAWFORD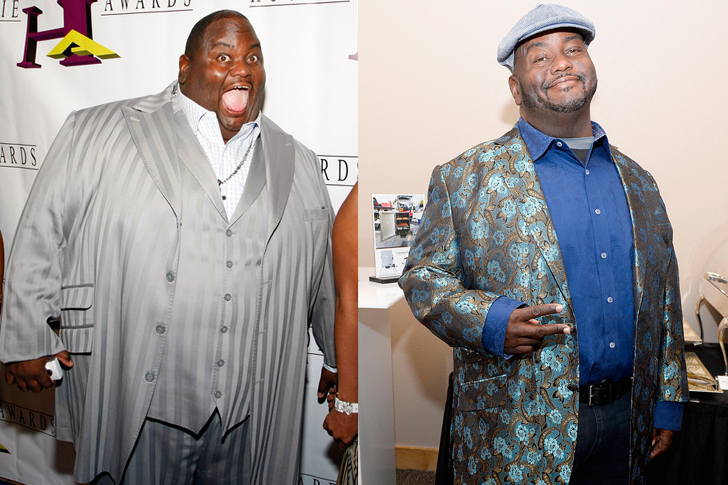 Known for his credit role as Huell Babineaux in the popular TV series, Breaking Bad and as the huge bodyguard, Saul Goodman in the series' spin-off, Lavell Crawford, already in his 50s, realized how obesity could be a real threat to his health and life. It took him such an awakening for him to decide to lose weight by way of undergoing gastric sleeve surgery.
So, opting for the procedure was the most effective way for him to lose weight. And, true enough, he was able to successfully lose 120 pounds.It is certainly quite a challenge to stay healthy and fit when you're nearing your retirement years, but after opting for surgery, Crawford has been in brighter spirits ever since. The surgical procedure is fairly safe with a low chance of complication, but the discipline required to maintain one's body after surgery remains entirely with the patient.
CHRIS MOYLES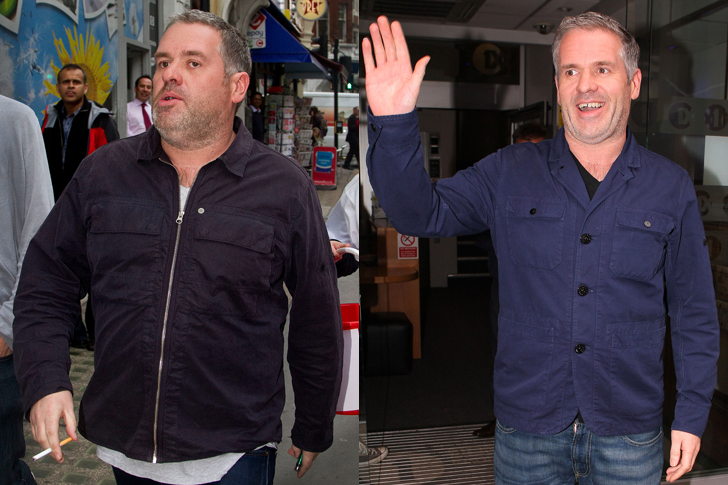 Formerly obese himself, Chris Moyles realized the dangers of carrying way too many fats. So as the realization kicked in and he quickly submitted himself to a healthy lifestyle. After his time with BBC Radio 1, he began running a workout routine and decided to cut his junk food habit. Credits to his persistence and dedication to his new lifestyle — because of it, he has lost a solid 70 pounds.
Coming back fit and healthy from obesity is no easy task, and people who are obese tend to disregard their own health when trying to lose weight. Moyles showed everyone who criticized him that losing weight is possible even without surgery. Luckily, the former BBC host found his way back to a more sustainable way of living that wouldn't affect his health and the people around him.
COREY HARRISON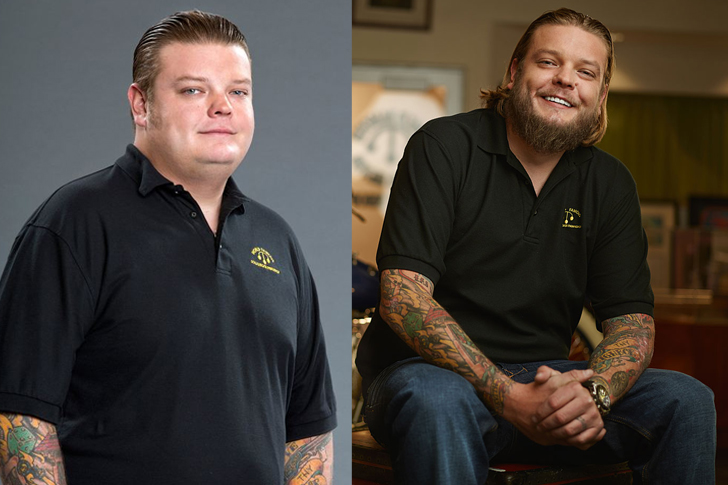 American reality TV personality and businessman, Corey Harrison has reached a whopping 400 pounds and got his doctors worried about his health. He needed to take charge of his health right away or he could just let himself be a walking time bomb. With the need to lose weight soon and fast, he decided to submit himself to a gastric band procedure. The surgery became a success for the Pawn Stars member as it has lost for him a stunning 150 pounds.
From then on, he also committed himself to a healthier diet and an exercise program to keep himself lean and buff. Good thing he is a businessman; surely, he has already made the necessary sacrifices for his health and life, just in case. And now that he's healthy again. Harrison is primarily the co-owner of the famous Gold and Silver Pawn Shop, but aside from his time on the reality TV show Pawn Stars, the celebrity has been staying away from the media.
CAITLIN VAN ZANDT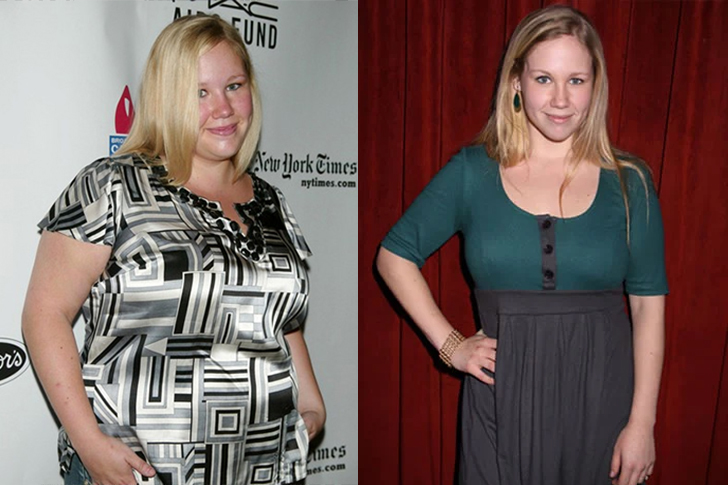 American actor Caitlin Van Zandt became famous for her role as Allegra Marie Sacrimoni in the HBO series, The Sopranos. Already in her 30s, she admitted how she was really overweight in the past and that she had finally decided to take control of her weight. However, while she has put in extra effort into leading a lifestyle of diet and exercise, it seemed that it didn't respond well to her demands. So The Guiding Light star went for lap-band surgery.
After her surgery, her weight improved so much and she was able to lose 90 pounds. Giving credit to the procedure, she now maintains her diet and exercise routine to keep the weight at bay.A few pictures of Zandt post-operation can be seen circulating on the internet, but media sources have yet to set a proper appointment with the actress for a photo-op.
FRANKIE ESSEX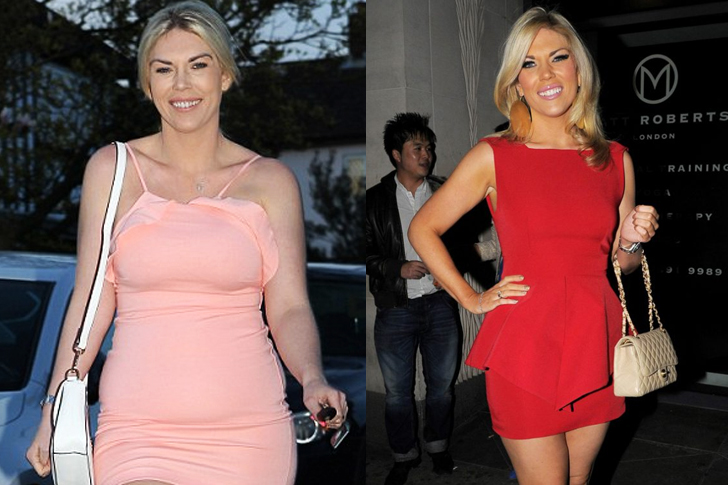 When the media was shaken of Frankie Essex and John Lyons' breakup, a lot may have noticed how it has devastated and took a toll on Frankie's health as she turned to food and alcohol to cope. As a result, she gained a lot of weight and was just out of shape. Finally, she decided to take control of her body and took a shift in her lifestyle. She cut off her habit of eating unhealthy food and drinking alcohol which already made her lose an extra 30 pounds.
During her rehabilitation, Essex has seen a lot of new career opportunities following her sexy new figure. The actress has recently been showing off her body to the media on vacation trips worldwide, but a proper photoshoot is still in the works. Essex is truly setting an example for women who experience heartbreak to not go into a downward spiral just because of petty emotions. Instead, pain and sorrow should create new sources of motivation to become a better individual.
KIRSTIE ALLSOPP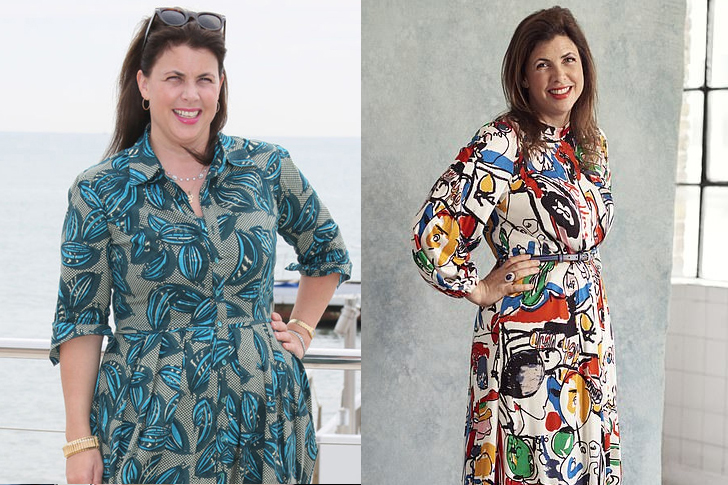 If you're a busy body like Kirstie Allsopp, you might want to consider how she had struggled to regain her once curvaceous body. She happens to be a woman with a busy schedule that may have caused her to forget that at 40, she had to mind her body and well-being too. With a few cut down on her sugar and processed food, as well as a regular exercise, she was able to shed off excess weight.
Allsopp showed everyone that even with a busy schedule like hers, it is still possible to lose weight using natural methods without the need for surgery. The diet plan and workout regimen that she prepared for herself did wonders for her body, and media sources have recently shown that she is still trying to shed even more weight and regain her youthful figure. Hopefully, with this renewed sense of physical direction, Allsopp aims to become more aware of her wellbeing.
 NICOLE SULLIVAN – DIET, WALK, AND WEIGHTLIFTING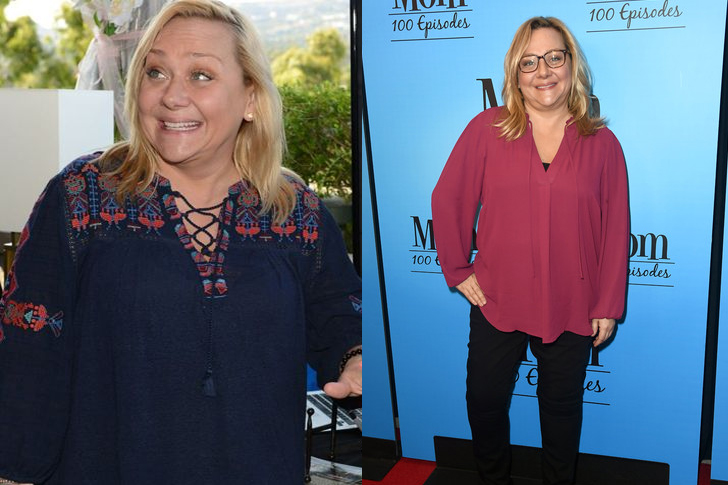 Pregnancy can really take a toll on one's body just like it did to American actress and comedian, Nicole Sullivan. She has gained a lot of weight after her pregnancy and became very determined to lose the baby pounds. So, she turned to a very strict diet plan which consists of healthy meals delivered to her daily and reduced her calorie intake to at least 1,100 per day. Her diet plan proved to be effective.
Sullivan also admits that she had 1 day a week of cheat days where she would still eat junk food and to make up for it she has to submit to taking herself out for walks and even have to lift weights. Nothing really beats a mom a trying to be fit to set her child's future by putting on investment for her health first.Sullivan is an excellent example for celebrities experiencing bizarre weight gains because of pregnancy as she definitely took that life event like a champ.
FERGIE – DIET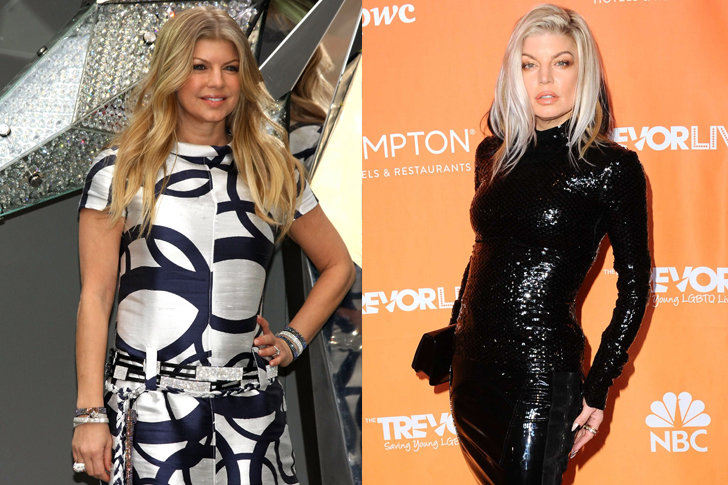 Singer, song-writer, Fergie follows the most straightforward diet. In fact, Fergie has signed up to join the low-calorie diet program by DietDesign.com. According to reports, the program serves 1200-calorie healthy meals that are prepared by Carrie Wiatt herself. From the program, she has lost already a good 20 pounds and has even reduced her daily calorie consumption to an impressive 1,600 calories per day.
While the program may quite be costly in your credit cards but it proves to be quite a deal in keeping your weight and maintain that sexy figure. Also, reports circulate that Fergie also does take two tablespoons of apple cider vinegar every day to boost her metabolism. The forty-five-year-old star has proven to the critics that she can still rock a bikini with confidence, knowing that she regained her figure back through natural methods.
JOSH PECK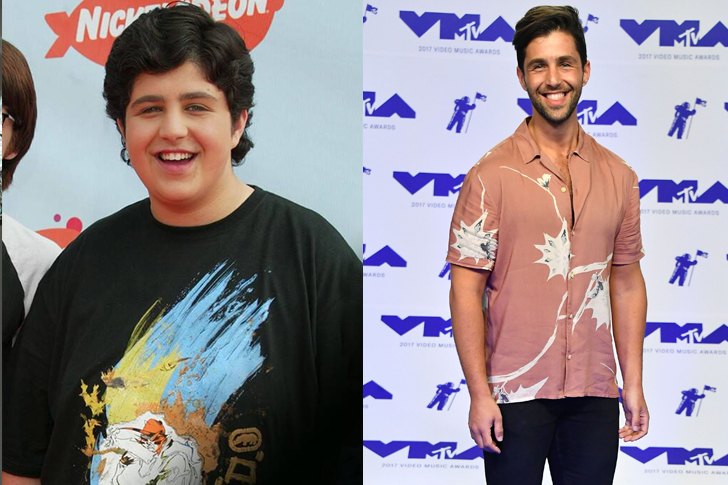 Formerly a chubby boy, Josh Peck also was once a boy with few extra pounds. Now in his 30s and in his ideal body weight, he has his lap band surgery to give credit to. From the surgery, he has lost 100 plus pounds. As he has a long way to go, he maintains his current weight through a shift in his lifestyle. Still young as he is, there's no better way to keep your weight and health at bay but through eating what is only healthy.
However, with technology innovations and the equipment being used by Hollywood doctors, losing weight through surgery is now both safe and more accessible. Peck doesn't deny the fact that he owes most of his weight loss to surgery, but it is also worth mentioning that the dedication and decision to change lifestyle choices post-operation is what gave him the body he's always wanted. Today, Peck can be regularly seen working out in his home or gym with an abundance of support from friends and family.
KEVIN LILES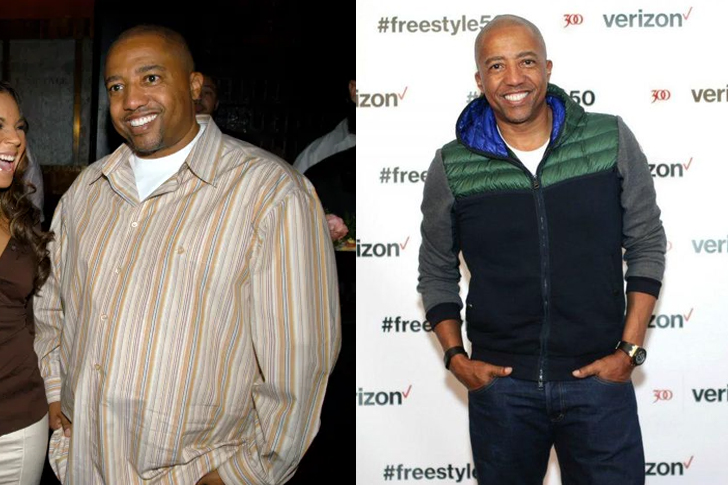 Far from the obese guy he was back then, American record executive and co-founder
and CEO of 300 Entertainment, Kevin Liles, today looks very different. He decided to go through gastric sleeve surgery even in his 50s to keep himself in shape. As post-procedure weight maintenance, he subjected himself to a well-balanced diet plan, which helped him a lot in keeping himself tone and slimming down.
Liles admits that he isn't getting any younger, and pushing towards his retirement years has given a sense of direction that he previously didn't have. Deciding to have the surgery was certainly not an easy one as money wasn't an issue. Following the operation, support from staff, friends, and family aided Liles in getting his mental fortitude back and on track to chasing a healthier lifestyle with more time to spend on activities that matter.
ASHLEE SIMPSON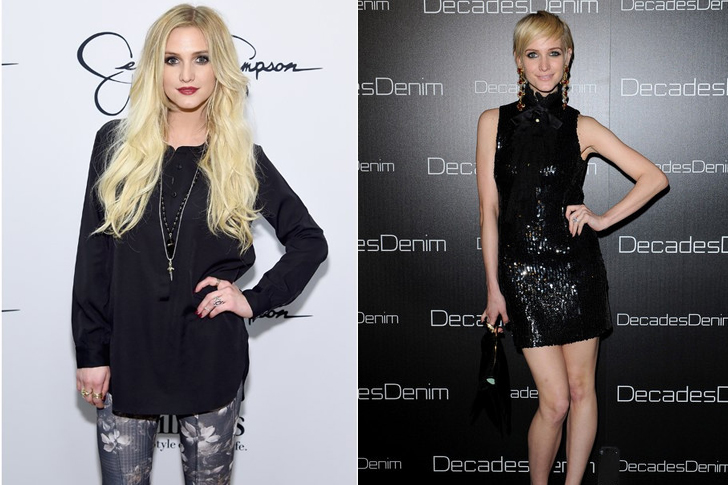 After being pregnant, Ashlee Simpson gained so much weight that after giving birth, she has committed herself to a lifestyle change and may have promised to sweet treats forever. It started out for her to target losing 50 pounds, so she changed her eating habits and went to the gym as frequently as she can for a round of exercise. With hard work and determination, she managed to lose those baby pounds and maintains the lifestyle for more.
Simpson had experienced many criticisms before she became pregnant, but all that has gone away since she gave birth.Pregnancy for celebrities can sometimes be a double-edged event that will either boost their popularity or put them in a tight spot with a lot of hate and prejudice. Simpson has impressively evaded all of that by choosing to focus on her own body instead of facing criticisms. In any case, it seems she's doing well as far as her life on social media is concerned.
ANNA GUNN – RUNNING AND PILATES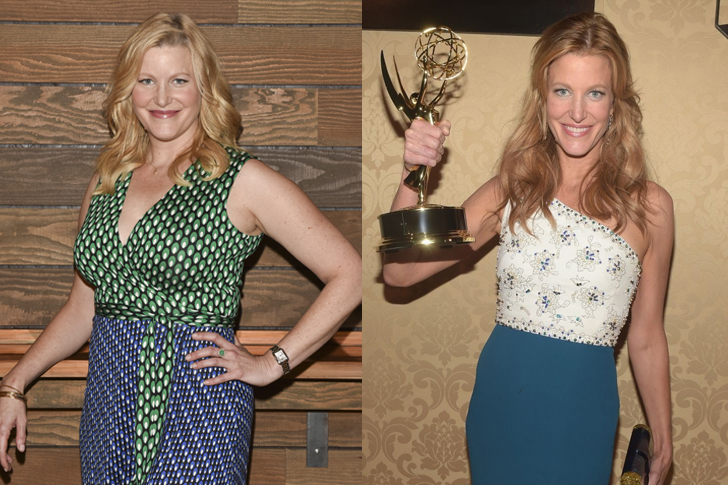 Famously known as Walter White's wife, Skylar White, in the TV series, Breaking Bad, Anna Gunn has seriously considered a lifestyle change after noticing how she has gained more weight towards the final season of the AMC show. Immediately, she started to plan her way to losing the unwanted weight by running (after her two kids) and doing Pilates to lose the pounds.
Since her weight gain is not due to poor diet but because of the medications she's taking, she has to do well with exercise to lose and maintain her ideal weight. Also, this way, her insurance companies might consider reducing her health insurance premium.Following several medication changes and an appropriate regimen, Gunn has seen positive results with her body. As a mother of two beautiful children, the actress is looking younger with each time the media has a chance to have an interview with her.
HOLLY MADISON – WEIGHT-LOSS SUPPLEMENT, WORKOUT, AND DIET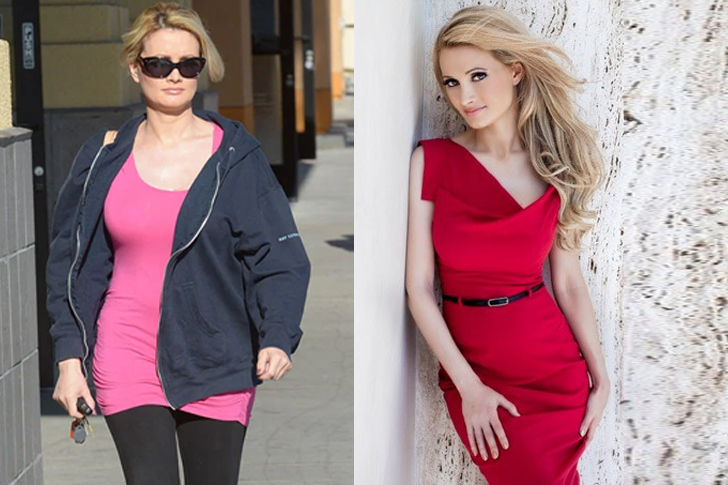 It was when Holly Madison noticed that she has alarmingly gained 19 pounds in weight in 18 months, that she started to take action and take control of her body. The Girls Next Door star decided to subject herself to a weight-loss journey composed of using a weight-loss supplement called NV Clinical. The purpose of such a supplement is to increase energy which would help her have enough strength is doing her workout routine of Yoga and Pilates.
Also, she has committed to a low-carb diet which will essentially reduce her weight. All credits to her determination, she now, enjoys the fruits of it.After having her first baby, Rainbow Aurora, losing weight wasn't her first priority because, after her first pregnancy, she didn't have a hard time losing her baby weight. Now the 40-year-old former Playboy pinup has finally reached her goal weight, but it wasn't easy for her. It took her four years to reach her goal.
MELISSA JOAN HART – DIET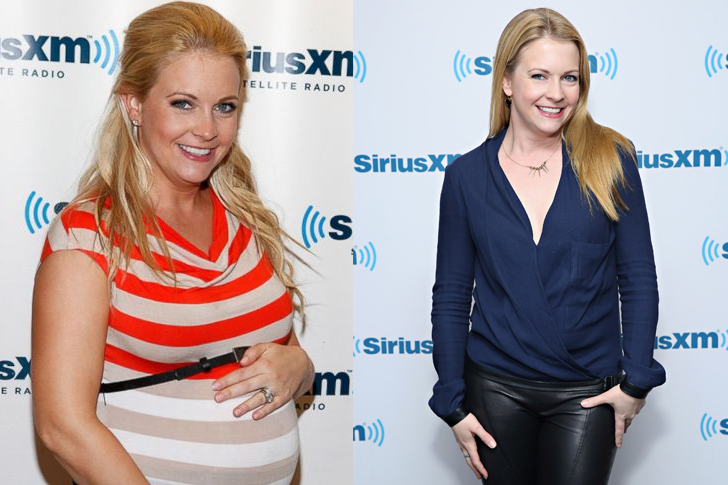 When now a family woman, Melissa Joan Hart retired from the entertainment industry and decided to focus on family life, the new reality for her may have taken a toll and caused her to gain weight. While she may have virtually retired, still it changes nothing as the camera would still may from time to time zoom in on her. So, to keep up with appearances and the desire to be fit again, she has subjected herself to a rigorous diet plan.
She credits MCT oil for a lot of benefits and weight loss, and that it gave her some sort of energy boost and kept the cravings away. Indeed, many celebrities tout the benefits of MCT oil. She also gives credit to her husband, who was extremely supportive in her weight loss journey and even added that she now feels great and pretty amazing with how she looks in her 40s.
TAMI ROMAN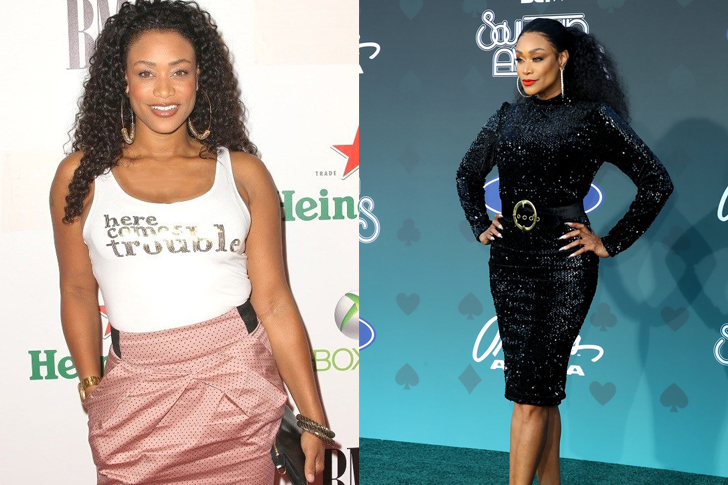 The theory of substitution suggests that when you take out something it has to be replaced with another thing. Such should have been considered by Tami Roman when she decided to quit smoking. Her health narrative has it that she started to gain weight after she quit smoking, which just only makes sense as she had to turn into something to get rid of the former addiction.
So when she needed to lose those extra pounds she turned to take a diet supplement called NV Clinical, results from which caused her to lose 7 pounds in just a week. Proving to be effective she pairs it with exercise and a habit of 30 minutes walking daily. That walking habit also proves to be quite a catch for the Basketball Wives star as it saves on gas when she just needs to grab something from the coffee shop at the corner.
 JESSICA SIMPSON
Born on July 10, 1980, in Texas the American fashion designer, singer, author, and actress, Jessica Simpson, is also not exempted from the pregnancy and baby weight boom, so she also subjected herself to a Weight Watchers diet program to lose the unwanted fat. The program seemed to be effective for the famed singer and, to her credit, she managed to lose 60 pounds. While also in the process, she had also decided to switch to an all-vegan diet to up her goal of continuously losing weight.
The forty-year-old mother of three is focusing on making tiny steps and small changes in her lifestyle to continually and safely lose weight. Together with her trainer, Harley Pasternak, she continues to set Simpson up with comprehensive changes in her lifestyle after her third child, Birdie Mae. Her trainer gave Simpson five habits that she should do such as walking 14,000 steps each day, hitting the gym for three 45-minute sessions each week, sleeping 7 hours each day.
AMY SCHUMER – DIET AND WORKOUT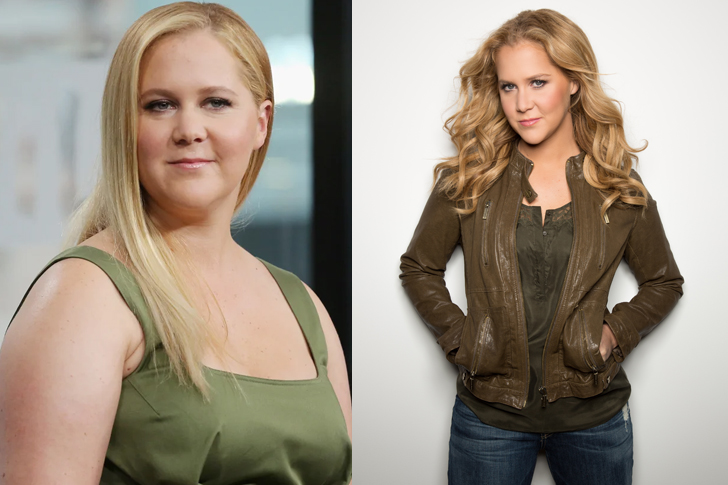 American actress and stand-up comedian, Amy Beth Schumer, is already famous for her voluptuous body. Amy Schumer started to notice her weight issues when she was about to shoot her 2015 movie, Trainwreck. So she did the hardest thing she has ever done for her job, which was to subject herself to a diet plan and extensive regular exercise to lose those extra pounds.
Since then, Schumer became a regular in the gym, and for several months before the movie, she spent a lot of her time in the gym until she reached her ideal weight. Schumer admitted that she was in no rush to lose the extra pounds she gained after giving birth to her son, Gene. She even jokingly uploaded a picture of herself and her sister on the beach in response to the news about Jessica Simpson's 100-pound weight loss.
MARK WAHLBERG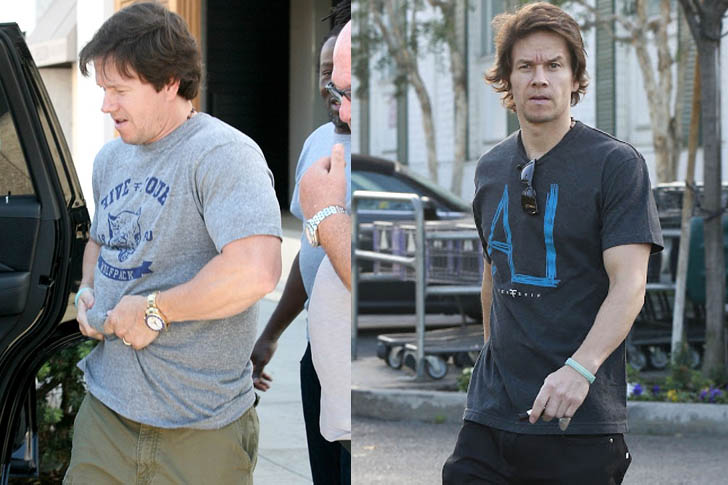 Hollywood's one of the best and highest-paid actors, Mark Wahlberg earned for himself a big name in the industry as well as big roles, too. He actively involves himself to achieve the physique that goes with his role. Just like when he portrayed the literature professor with a drug addiction in the movie, The Gambler, where he had to lose 40 pounds to give life to the character. And to lose that weight, he followed a strict diet and training routines.
After the movie, he gained back his 150-pound frame, enjoyed his $225 million net worth, and worked everything out with his financial advisor.Mark Wahlberg is a force to be reckoned with because every time he sets his mind to a specific assignment, he won't stop until he reaches the goal. Like one other movie that he starred in entitled The Fighter, he spent five whole years working to lose and gain weight to make sure that he would portray his role correctly.
JASON ALEXANDER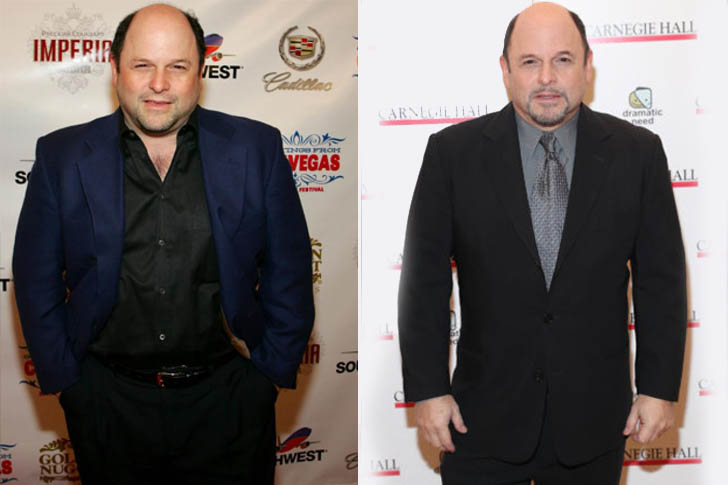 Jason Alexander is best known for his credit role in the TV series, Seinfeld and while he thought he got massive while in the run of the series, he has finally decided to lose it and cut down afterward. So, determined to lose the extra pounds, he subjected himself to a strict and balanced diet, and also strictly kept watch of his calorie intake. His efforts showed promise when he lost at least 30 pounds.
However, he wasn't satisfied with it yet. He stuck around his diet more and worked out as well to stay fit and lose more weight.In one of their interviews, his wife asked him if he would be humiliated if the weight loss does not work out. He just stated to her that "Honey, I've made this career out of being humiliated. You have nothing to worry about."
KATHY BATES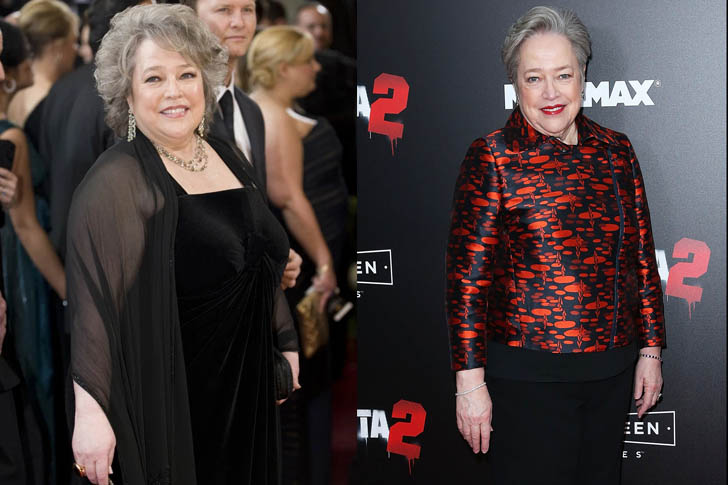 Diagnosed with breast cancer and later with lymphedema, Kathy Bates turned to mindful eating to combat her health issues. With her arms and legs swelling with fluids, she took her diet to the next level with a focus on eating and staying away from unhealthy food like junk, unprocessed and sugary foods. It resulted in her losing at least 60 pounds which was actually a great help for her in addressing her health issues. This new lifestyle, in fact, had made her more health-conscious and careful with what she eats and does. We sure do hope that Bates has all the necessary insurances to cover her health, in case.
One of the weight loss secrets that she revealed to her fans is that she has a way of listening to her body whenever she eats. She stated that when you sigh involuntarily while eating, this means that your brain and stomach are communicating with each other, saying that you've had enough already.
RONNIE ORTIZ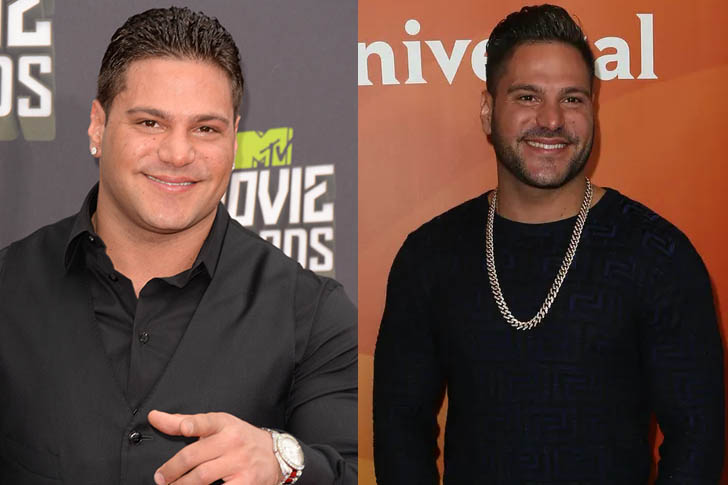 The Jersey Shore star, Ronnie Ortiz, used to be lean and buff in terms of body figure. However, when he fell ill and started to gain some weight, he began to draw attention to himself and decided to do something about it. Determined to get healthy and back in shape, he subjected himself to a rigorous workout. So he hired himself a fitness trainer who set him on his journey to lose the extra weight and get back in shape.
Now, as part of his regular routine, Ortiz keeps his daily workout to maintain his weight. Taking time to exercise can really be a good investment in one's health and body.In his recent interview with Us Weekly Magazine, Ortiz revealed that when he was depressed and drinking, he would then start to eat bad food (chips, cakes, etc.). This then led to his spiraling down and being more depressed. Ortiz, determined to get his mind and body in shape again, told himself to get into the gym every day.
JARED LETO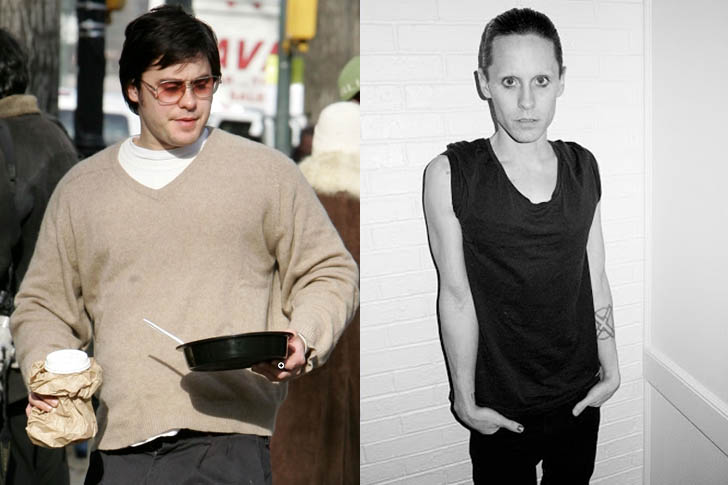 Just like all the other celebrities who put all that they are into their roles, Jared Leto is one who would also either lose or gain weight for any of his roles. Back in 2007 when he did the movie Chapter 27 which told about John Lennon's murder, he had no problem when his role required him to gain a few more pounds. Also, another film, Dallas Buyers Club, required him to lose weight.
Though losing weight was hard for him, he was willing to and had literally stopped eating for 21 days to achieve his goal. With this dedication, it's no wonder he became one of the most sought-after actors today. Jared Leto's eating habits have not always been the healthiest. The actor has put on and lost so much weight for the roles that he portrayed on the big screen. For sure, his health plans and insurance are all paid up with the money he earns.
RUBEN STUDDARD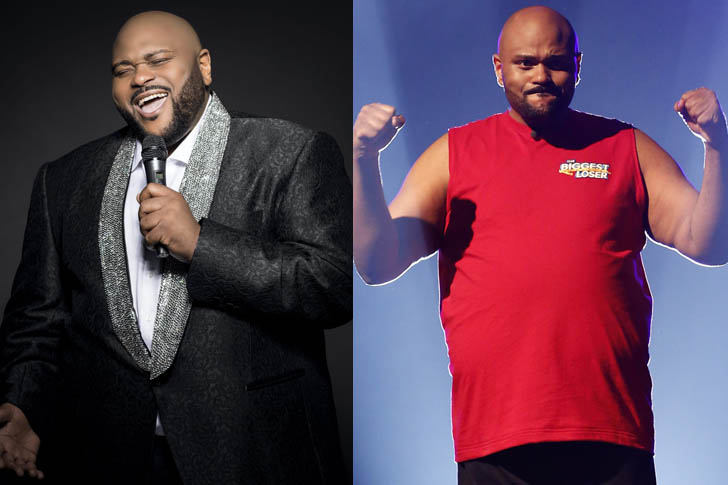 2003 American Idol, Ruben Studdard also joined The Biggest Loser to challenge himself to lose the extra weight. True enough, with many credits to his personal trainer, Dolvett, he was able to lose 27 pounds and even stayed the course throughout his weight loss journey. In the show, he started by losing only 20 pounds and 7 pounds more later. Although he is still far away from his 127 pounds target and has a long way to go, the gospel singer continues in the direction of progress.
While his other option may be getting surgery, we're guessing that, to Studdard, obtaining loans for surgery may not be worth it. Facing all of this adversity, he was then told that he had been diagnosed with type 2 diabetes when he was still on the hit show The Biggest loser. Ruben Studdard stated in one of his interviews that the day that he was told that he had diabetes was the scariest day of his life.
ANGIE STONE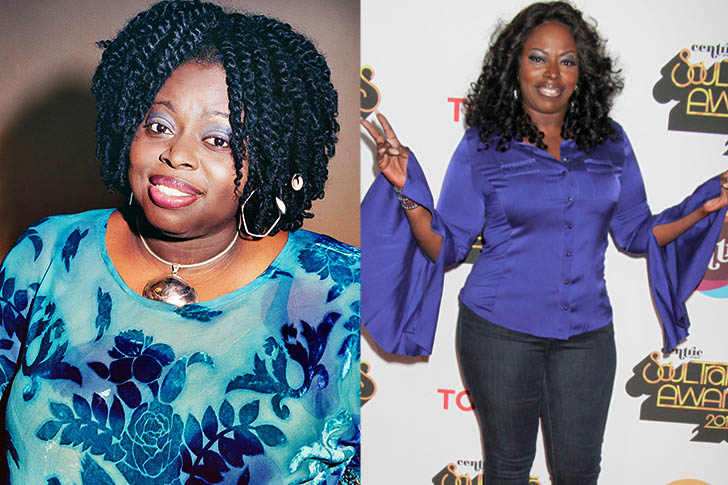 Angie Stone had the opportunity to jumpstart her fitness lifestyle back in 2006 when she joined Celebrity Fit Club on VH1. Although it didn't work out in her favor because she only lost 20 pounds (it didn't impress the judges at all) it still was a blessing like no other because she learned how important it is to be fit. When she was hit with a diagnosis of Type 2 diabetes, she changed her whole fitness course to a diet plan.
At the start of her fitness 180, the recording artist admitted that there were times that she thought that having diets weren't real and wouldn't produce the results she wanted. Like most of us, she wanted to have instant results. She said that doing the right things like keeping an exercise schedule and following a strict diet were the most challenging endeavors she did to achieve her fitness goals. Well, she was eventually able to lose 75 pounds, so she's in the right direction.
RANDY JACKSON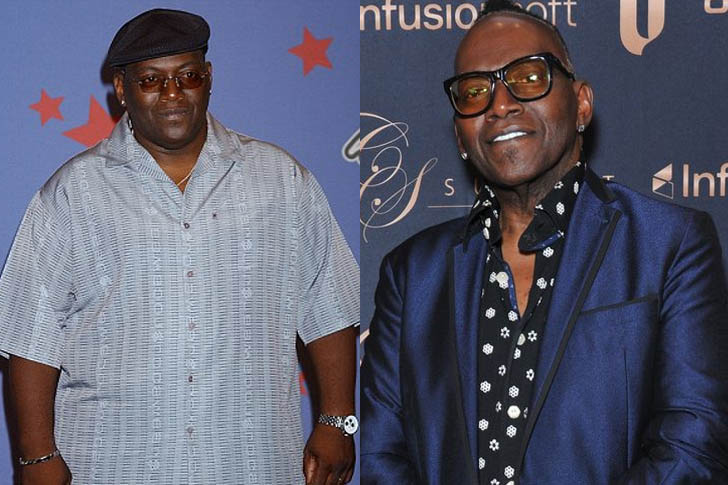 Randy Jackson has been one of the artists known for his weight and his weight loss journey started to make it to the spotlight when in one season of American Idol back in 2004, he appeared to have lost a lot of it. Everything was going fine. He revealed that he did have gastric bypass surgery in 2003, which was one reason he has lost so much weight.
A problem arose, though; he also started to gain it back. This is why when he was diagnosed with Type 2 diabetes, he stuck to a weight loss program prepared by his dietitian. With a $50 million net worth, Jackson, of course, didn't need a loan to pursue a healthy lifestyle. And having a high-profiled job did not help him in his journey to having the weight he wanted. You can say that he took his new lifestyle very seriously. This made all of his fans inspired to follow in his footsteps.
OPRAH WINFREY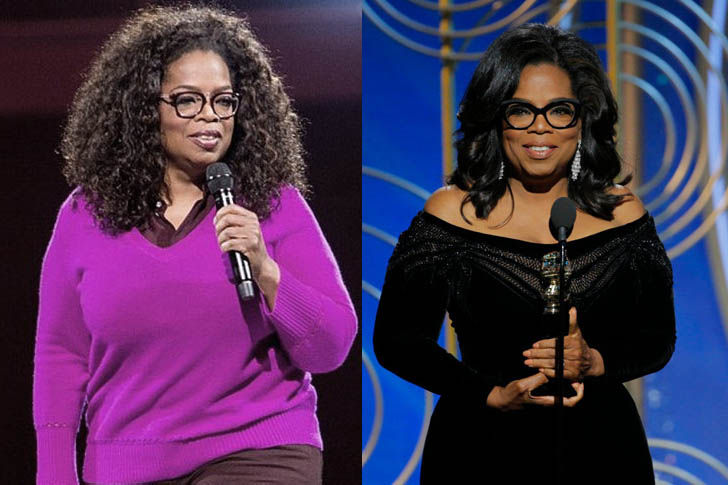 Oprah Winfrey is one of the most prominent and wealthiest stars in Hollywood. Although she keeps a low profile, her weight struggle has always been one the public knows about and is out in the open. Oprah, being a famous media executive, has now become one of the key stakeholders of Weight Watchers and with her gaining and losing weight, it is now being managed well for her.
In fact, she is also reported to be paid in her weight loss journey. Her trainer, Bob Greene (Creator of The Best Life Diet), also stated that she finds it's harder to get back whenever Oprah falls off her weight-loss wagon.Recent news reported that she lost 40 pounds by changing her diet plan. We know how it could be easy for Winfrey to just get surgery and lose that weight. But with this media tycoon, she still thinks that the perfect diet plan is still well worth anyone's investment.
JOHN POPPER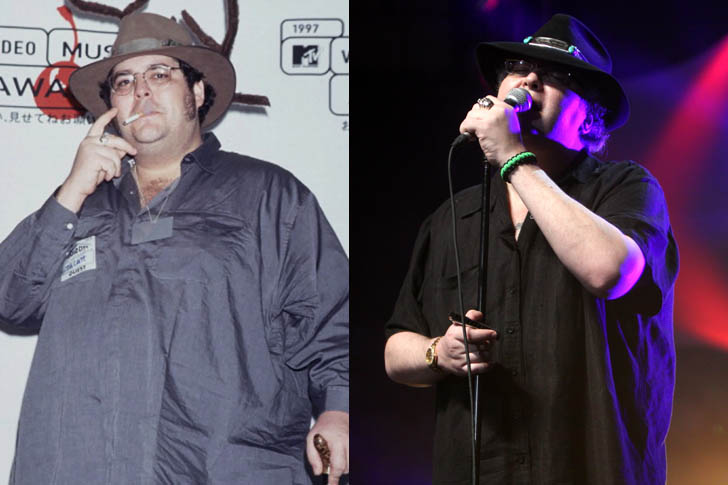 Blues artist, John Popper, lives life like a real rock and roll superstar, which would eventually kill him if he doesn't take the necessary precautions. In his 50s, he experienced this massive chest pain, which he later learned was caused by a blocked artery. Although it wasn't a heart attack, he still needed to undergo angioplasty. With that, he knew he needed to do something about his weight to avoid experiencing it again.
So, he decided to get gastric bypass surgery to lose that extra weight. We are quite sure Popper is way ahead and had already sought the appropriate plane from his insurance company.Though he has never really left the Rockstar life, he preferred to keep his distance from what he thinks would trigger something again. He is now in his 50's living a good and healthy life away from all the stress and the fear of dying due to obesity.
LEAH REMINI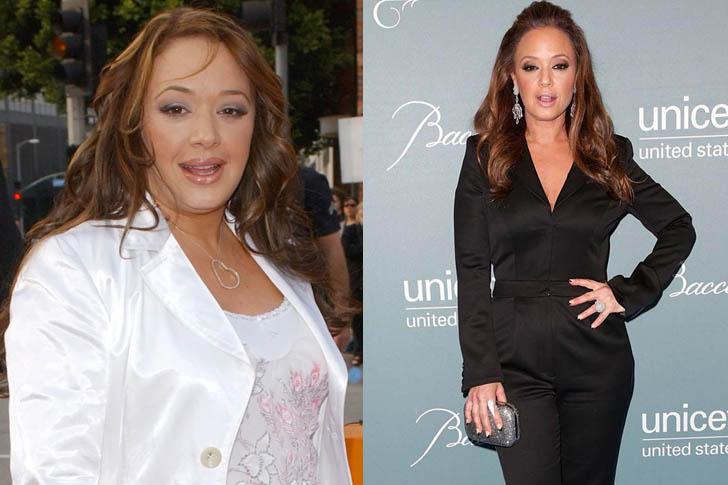 Because of pregnancy, Leah Remini gained so much weight and had a hard time shedding it off. So, she hired herself a professional fitness trainer who personalized for her a training plan. She also paid to make sure she stuck to the diet that Dr. R Cohen recommended specifically for her. With the evident success, Remini credits her loss of 80 pounds to her diet plan and intensive workout routine.
Though she has an intensive weight loss plan, she also has cheat days. In one of her interviews, she advised all her fans to find a boundary to keep you in line, and one example of those boundaries is having a cheat day once a week, month, or year (whatever works.) Because if you already reached your weight goal, it would be best to give yourself a little break and reward for all the hard work that you have done.
AUBREY O'DAY
Former Danity Kane girl group member, Aubrey O'Day, started to gain weight when she left the group. So to avoid ballooning herself further, she enlisted herself in a group workout session using the right exercise equipment for losing weight. Their routines were set to burn thousands of calories every hour every day, which became very helpful for O'Day. She also adjusted her daily calorie count to 1,700 which helped speed up her losing the extra pounds.
This new habit made O'day look more stunning as ever, although the new lifestyle may have caused her credit bill to pile up.But not all of these routines of hers needed tons of money. She said that she would run for 3-5 miles each day. This way, she would be able to save tons of money and reach her goal successfully. But this did make her feel exhausted all the time. That is why she makes up for it by changing her diet from time to time.
AMBER RILEY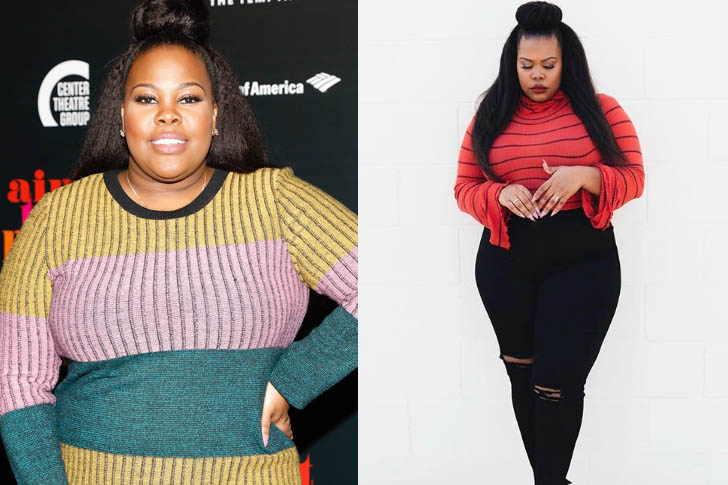 While she has always been known to be a little overweight, Amber Riley hasn't really been bothered by it. She loved and accepted how she looked. This however changed when her doctor advised that she should start to embrace a balanced diet and weight loss program. Gaining more weight at her young age brought alarm to her physicians and it was time for her to cut down and lose the extra pounds.
So in an effort to keep herself healthy, the Glee star subjected herself to a diet and managed to go down two dress sizes lower. In one of her interviews, she even mentioned that she decided to make a change and eat healthier foods after she went to her doctor for chronic stomach pains. To date, she continuously cuts back on her calorie intake and considers her efforts as a good investment not just for her health but also for her future and career.
MONICA SELES
When Monica Seles was in her prime, her career as a professional tennis player suffered after she experienced an incident that caused her trauma. She got stabbed at the back by her opponent's avid fan. Since then, she retired from the profession and developed trauma that caused her to have an eating disorder. She lost control of her weight and had to consult professionals about it.
Her overall health was beginning to deteriorate and so her lifestyle needed to change and with it came a new diet plan. To some degree, it has helped her get in control again of her weight and eating habits. But one of the main reasons she decided to lose weight was that she was insulted face to face by her very own boyfriend, which caused them to break up, and everything just fell apart for the athlete. After that, on the first day of the following year, she realized that everything would be better if she were thinner.
HOLLY HAGAN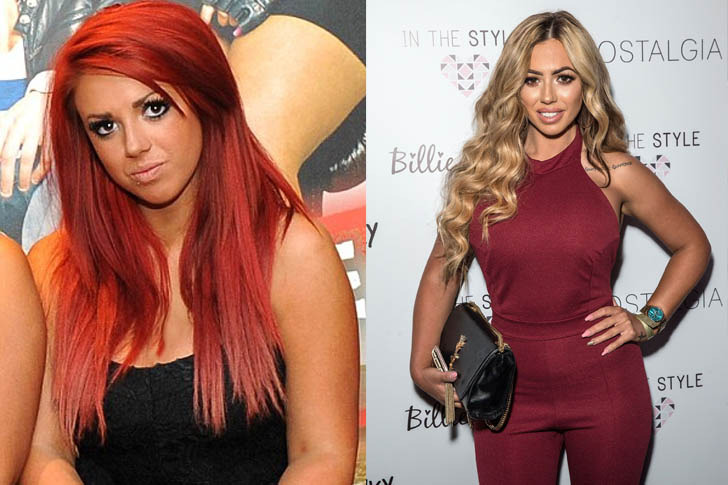 When she was on MTV's Geordie Shore, Holly Hagan had the best hourglass figure. However, when we lost her on the show, rumor had it that she gained weight due to drug and alcohol abuse. So following media criticism, she made a drastic change in her lifestyle and subjected herself to diet. Now down to size 8, it is obvious how the lifestyle change worked for her good. Her diet was so effective she turned her journey into a book entitled, The Body Bible.
Her book credits not only give her royalties, it also helps her promote the benefits of changing lifestyle for the good. Before she got the body that she always wanted, she first endured all the harsh things people say to her on the internet. This made her more dedicated to losing weight and obtaining the goal that she has set for herself. She even added that the insults really motivated her to change lifestyle.
JENNI FARLEY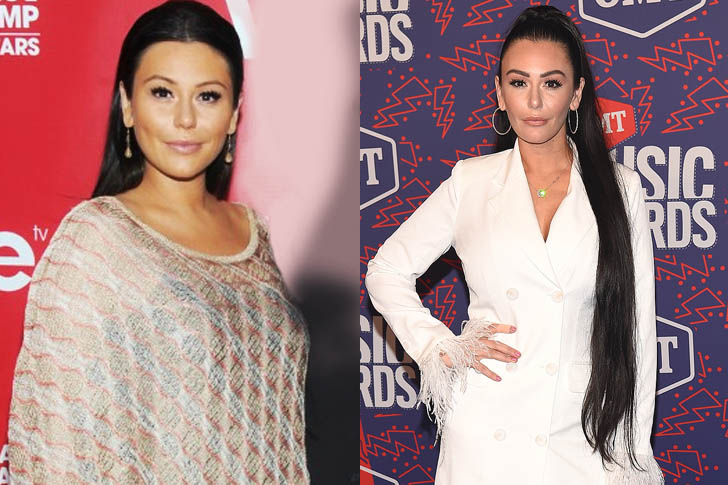 Although Jenni Farley had experienced getting pregnant and giving birth before, it was only during her second child that she encountered weight issues. Her gaining weight became a wakeup call for her as she also maintains and keeps up with an image for TV. So she immediately got into a rigorous exercise plan to help her lose all the baby weight, and in no time, she was able to get back her hour-glass figure.
There are times where Jenni Farley would post on her social media that rather than working out, she would instead take selfie videos. That is why she needed to change that attitude and start to be mindful of her weight and, most importantly, her health. Some of those rigorous exercises that have been mentioned above are grueling workout routines, such as running, rope jumping, boxing, biking, and strength training.
KIMORA LEE SIMMONS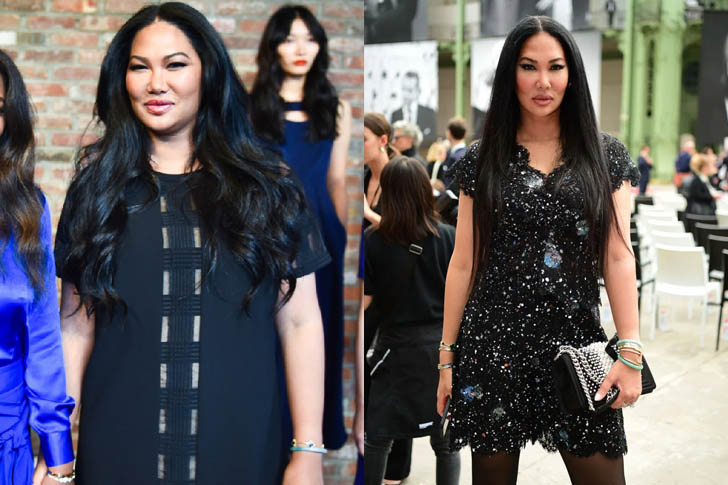 At the age of 13, Kimora began her modeling career working for Chanel – she was also mentored by one of Chanel's designers, Karl Lagerfeld. This student-teacher relationship the two shared worked wonders for their respective jobs and brought their fame to greater heights. Over the years, Kimora also took the chance to model for Christian Dior, Roberto Cavalli, and Anna Sui.Because of pregnancy, Kimora Lee Simmons, entrepreneur and fashion designer, started to grow prominently. Her weight gain also changed her looks and has really alarmed her.
To overcome this, she decided to cut down her food intake to lose some of those pounds. This meant Simmons needed to skip a few of her usual meals. Although it was a very risky way of dieting, it proved to be effective for her as she was able to lose 25 pounds from that feat. With her business and wealth, though, we are sure she is well able to have her health insurance in place in the case.
 ADRIENNE BAILON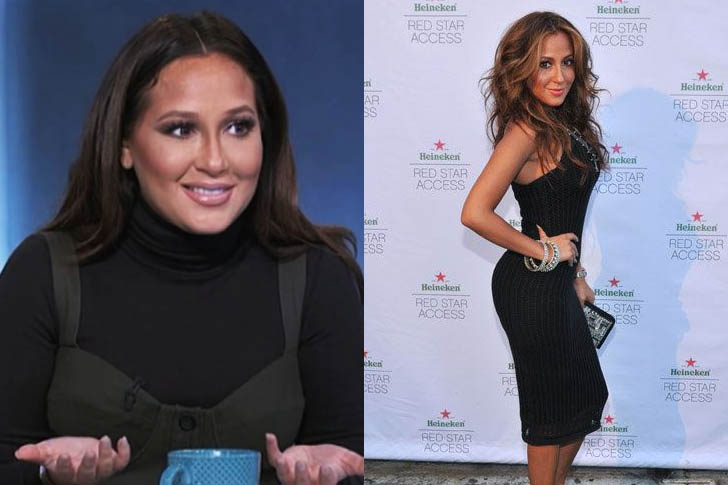 Losing some weight only to regain them eventually can be a pain for almost anyone, especially when they're particular with their figure. Well, such was the case for Adrienne Bailon. After noticing that she had some more pounds on her, the singer-actress hired a personal trainer to help her throughout the weight-loss journey. With the properly crafted diet plan to suit her and the appropriate training routine to target her form, she was well on her way to achieving her dream physique.
Thanks to her hard work and dedication, Bailon lost a good 22 pounds along the way. Furthermore, based on her Instagram post, it's safe to say she's more than proud of what she has achieved from this investment. Since then, she's been continuing with her newfound daily routine. Although she still considers it quite challenging, Adrienne Bailon still manages to push through, nonetheless. After all, who wouldn't want to strive to be healthier, right?
LEXI REED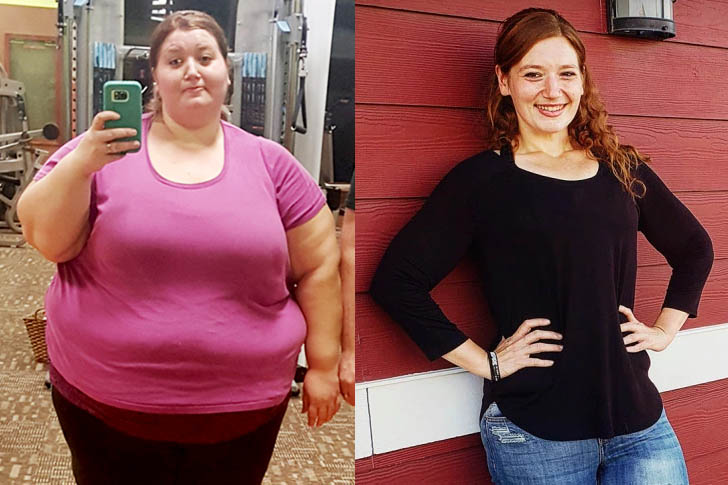 Internet sensation Lexi Reed caught everyone's attention when she came out weighing 500 pounds and aspired to save her life by losing weight. Her weight journey started when she realized that she was finding it hard to do anything by the day. As her wakeup call, she immediately acted on it. Reed and her boyfriend started to change their lazy lifestyle and diet and subjected themselves to a healthy change.
They cut down their junk food consumption in exchange for a more organic diet. Also, they committed themselves to a gym workout. With Reed blogging each step toward her desired body goal on her Instagram page, she has also inspired her followers that they, too, can achieve what she did. Now, the two continuously stick to their healthy and fit lifestyle. Of course, a portion of the credit also goes to the people who supported and stuck with them throughout the journey.
WENTWORTH MILLER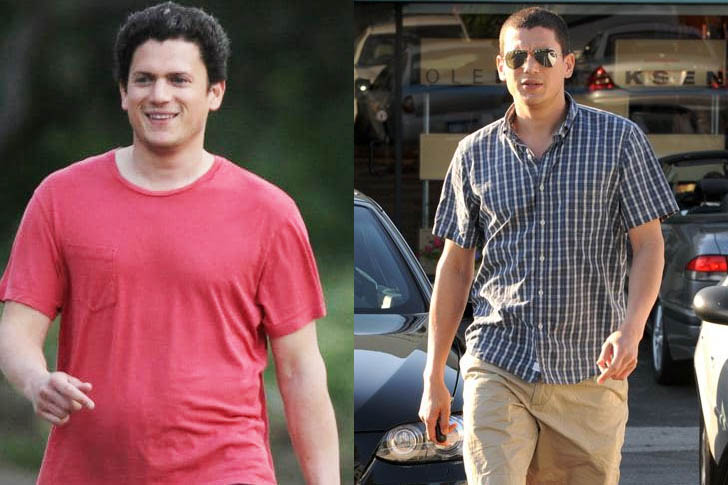 Even though his first years in the business were on rocky grounds, Wentworth Miller never gave up on his dream of becoming an actor. After starring in a few shows and films, like Buffy the Vampire Slayer, The Human Stain, and Underworld, Miller soon found worldwide recognition for his role as Michael Scofield in the series Prison Break.Prison Break star, Wentworth Miller, was in real bad shape when his depression took a toll on him, causing him to resort to junk food for comfort.
However, it didn't take long before the media began shaming the actor for his physical form and appearance. In response to all the trolls, Miller worked hard to lose weight by committing himself to a healthy diet plan and workout routine to flush out all the toxins he has accumulated. His hard work resulted in him losing 35 extra pounds and also cleared his mind of depression. Now he can focus more on the investments he has and will make in his career.
HILLARY SCOTT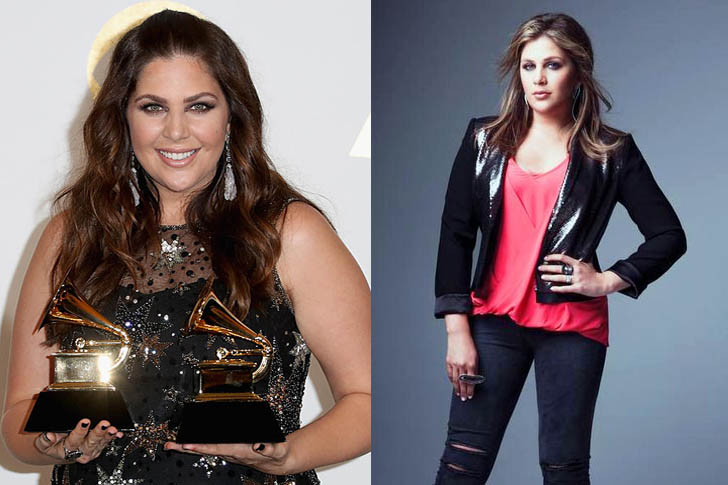 During her time in college, Hillary Scott already began writing her songs – though she didn't get any record label deals yet. Eventually, she joined the talent show, American Idol. Although she failed twice, both on the judges' round, it still didn't burn out the hope in the aspiring singer's heart. Today, Hillary Scott is the co-singer for the group Lady A, formerly known as Lady Antebellum.
Scott, who used to be curvaceous in form, gained weight from her pregnancy. To overcome this hurdle, Scott decided to spend some points off her credit card on a healthier diet and exercise routine. However, losing the baby pounds did not come easy, but that wasn't reason enough for her to stop. Eventually, Hillary Scott shed off 50 pounds in no time and gained back her curvy figure. Goes to show that we can do just about anything as long as we put all our heart into it.
REZA FARAHAN
The entertainment industry is never short of stories to tell. Over the years, reality shows have become quite the trend. Unlike the usual film or TV series, these programs often document people just living through their daily, albeit more extravagant, lives. As a result, many of its cast eventually receive some degree of popularity along the way. One such show that's been entertaining audiences for some time now is the Bravo program, Shahs of Sunset.
For Reza Farahan, the Shahs of Sunset star, getting back into shape is a must. As he is almost nearing his 50s, he decided to do something about his physique and appearance. As a result, he decided on giving his daily lifestyle a major makeover, changing to a healthier diet and a more challenging exercise routine. Eventually, he became 40 pounds lighter. With that said, Farahan continues with his new and healthier habits – he hopes to get six-pack abs someday.
SOLEIL MOON FRYE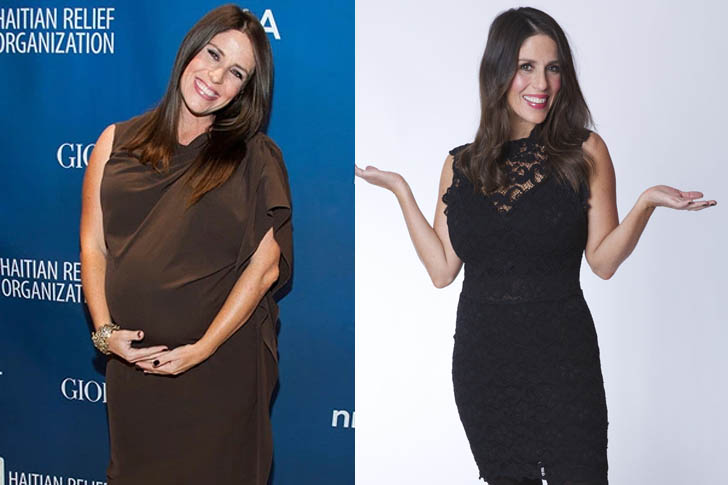 In another case of weight gain due to pregnancy, Soleil Moon Frye also suffered the same and responded quickly to the threat. Unlike other celebrities who spent thousands on operations, Soleil on the other hand made her transition natural by putting a lot of effort into making sure that she gets her old figure back without the help of any surgical procedures.
A lot of people body-shamed her for gaining some weight but it didn't stop her from reaching her goals. Gaining weight after pregnancy is a natural thing but a lot of people chose to make fun of her rather than understand the situation she was currently in. The "Punky Brewster star, to her credit, proved them all wrong and showed them that being a mom of 4 is not a hindrance to her weight loss journey and that everything can be done as long as you have the proper routine and discipline.
MEGHAN LINSEY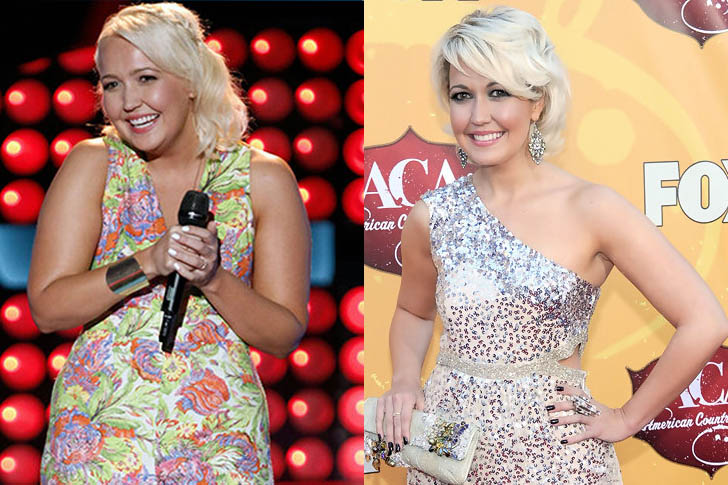 The Voice runner-up, Meghan Linsey, made a name for herself since her time in the show. But the lifestyle she had while in the spotlight did not prove to be beneficial for her. Meghan Linsey is undoubtedly talented and she is one of the most sought out artists in her genre. Of course, it's not always about the talent — some people also want to see the artist him/herself, that's why it's important for some artists to maintain their figure so that the public won't criticize them.
This amazing singer made sure that she did not jeopardize her health and career by doing certain exercises to help her lose weight. Being popular can be a bit overwhelming especially if you're earning a good amount of money. That's why some celebrities/artists end up having problems due to their lifestyle. Meghan Linsey, to her credit, did a great job turning her life around by making sure that she won't go back to her old lifestyle.
BOY GEORGE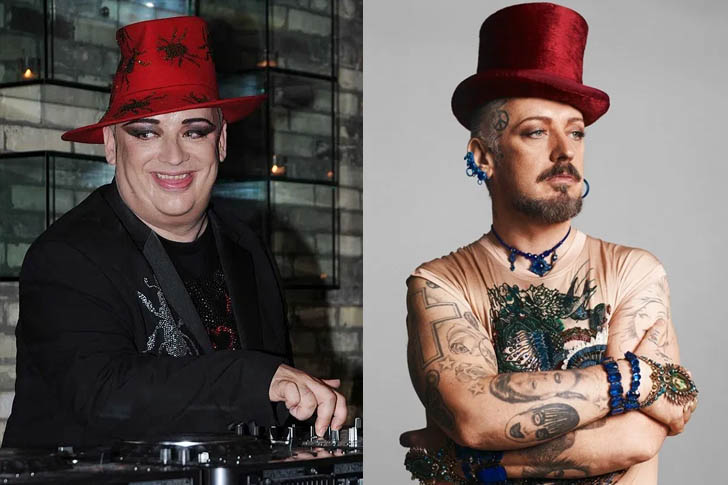 As one of the music icons in the music industry, Boy George faced a lot of backlash from his fans but he recovered right away from it by showing them that he's not all about the talent. He followed all the strict routines and diet plans that were given to him by his health instructors, and as a result, he got what he wanted and is now much more confident in showing some skin without worrying about what other people think.
You can now see him wearing clothes that expose his body art unlike before when he was still wearing oversized clothes to cover the physical state he was in. The song-writer and singer did a fantastic job with his weight problem and he's also a good influencer, especially for people who are facing the same problem. To his credit, he seems to have managed to keep the excess pounds away.
CARLOS MENCIA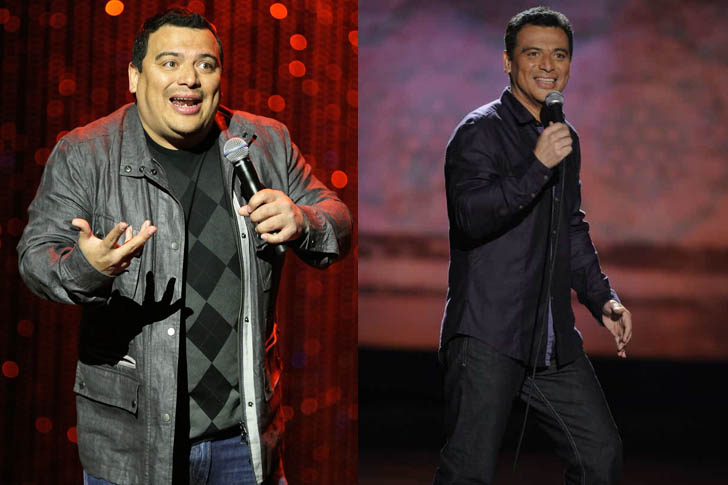 As an entertainer, Carlos made sure that his physical appearance wouldn't get in the way of his career by doing a lot of fitness routines to help himself lose some of the weight he gained throughout his career. He faced a lot of problems but it didn't stop him from fulfilling his goals.
Doing an act in front of a large crowd is the main job of a comedian and Carlos Mencia was worried with his physical appearance that's why he made the decision to leave the life of celebrity for a while and start doing things to make his life much better. This is one of the greatest investments he has made and his progress has been very impressive. Losing some weight was not an easy thing for him but he stood up and made it come true. And now, we have to say he looks excellent.
 STEPHANIE MEYER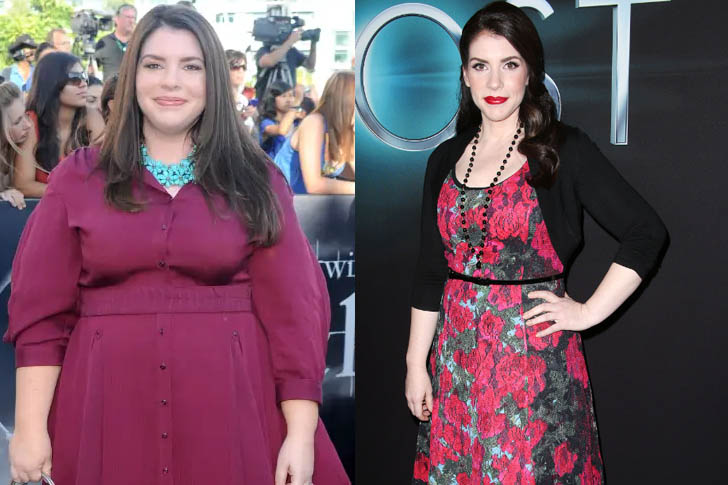 The well-known writer decided to change her life for the better by making sure she didn't go back to her old state. Her novels made her popular and it also upgraded her lifestyle, which was why she gained some weight. Traveling around while writing her books affected her weight and she was alarmed with what was happening with her appearance. She immediately made a decision to stop stressing herself with all the work she was doing and started taking her weight loss journey more seriously.
Losing 20 pounds was one of the biggest achievements of her life and she is thankful for the people who supported and believed in her. Stephanie Meyer showed us that we can overcome these kinds of problems as long as we are dedicated to making our lives better. Of course, if her latest pics are any indication, she seems to have kept the weight off.
AL SHARPTON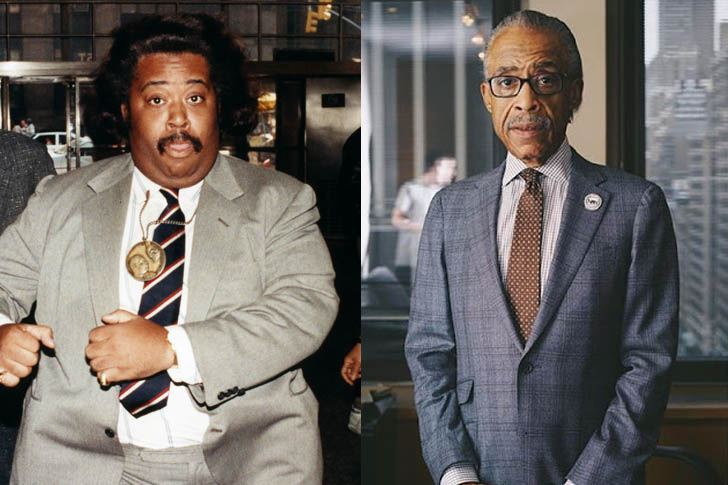 AL Sharpton was the type of person who stood up for what is right. He was the voice for some people and he touched a lot of lives with his efforts. Because of the stress and the lifestyle he went through during his early years, he got to the point where he got so fat and it was affecting his emotional and physical state.
He then decided to end this problem by giving his best to losing the weight he gained throughout his life. It's true that he didn't get any surgeries. He made it all possible with the help of some people and self-control. Losing a lot of weight was not an easy job for him but he didn't stop and still continued to make sure that his weight won't get in the way of his goals in life.
PAULINE QUIRKE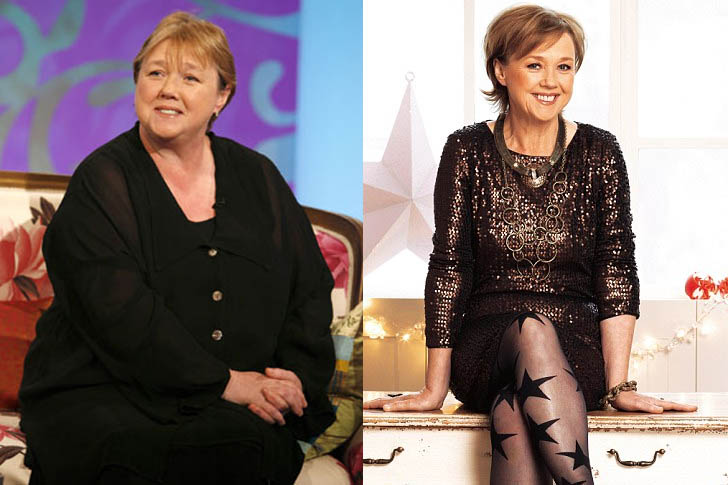 Pauline Quirke has had her share of ups and downs in her weight loss journey. She did lose a significant amount of weight — around eight stone, to be exact — back in 2011. However, she later gained weight back in the following years. In her autobiography, her weight loss's motivating factor was feeling miserable and "getting fatter by the day." She also recalled her thoughts on seeing a 20 stone sumo wrestler and how that same sumo wrestler weighed only a couple pounds more than her.
And through a strict diet, Pauline lost eight stone. But again, that was back in 2011. Recently, Pauline once again made an effort to shed weight publicly. Quirke has been very public and open about her weight loss and plans to cut down on sugar and alcohol. She's now undoubtedly treating her body well to some degree and plans to be in a healthy weight range by the time she's 60.
ROBBIE WILLIAMS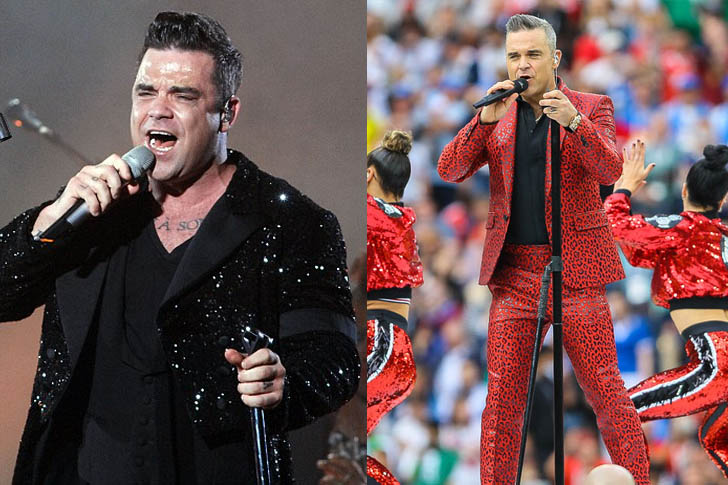 Robbie Williams is a well-known pop star. It is perfectly natural that his line of work requires him to put on many energetic performances. In 2013, he added a bit of humor to his situation, saying that "Nobody likes a fat Popstar." Since then, he has been publicly open about his weight loss journey and even revealed that he was following a Weight Watcher program in 2018. The WW program has done positive things to Robbie Williams' effort of staying in shape.
He certainly feels that the program fits well with his life". Robbie Williams has also been active and critical in encouraging others. He recently stressed the importance of living a healthy lifestyle filled with healthy choices by uploading healthy meal preps on his Instagram. Without a doubt, if there's anyone perfect for inspiring and encouraging others, it'd be a pop star that understands the degree of the situation himself.
JORGE GARCIA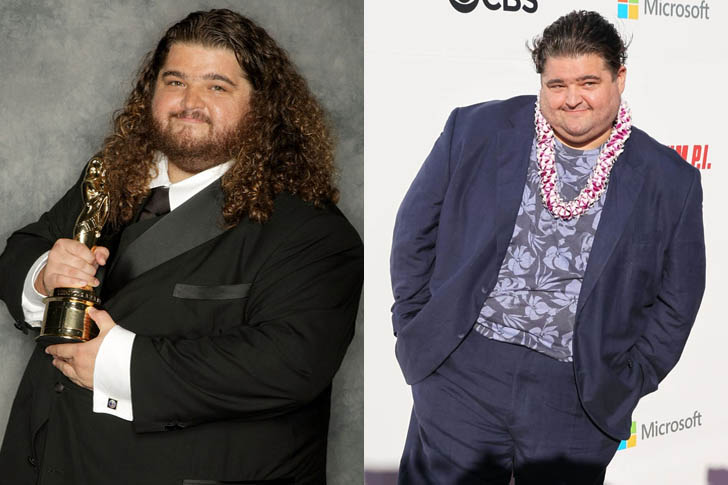 Jorge Garcia weighed over 400 pounds in the year 2014, and his doctors were so worried for him and warned how his physical condition can be life-threatening for him. So, he took a time out and faced this part of his life, taking care of his health. We all know about Jorge Garcia and his roles in the famous TV series Lost and Hawaii Five-O. But, how did this beloved TV star lose all his weight? Certainly, we now know that his weight caused problems to his health to a certain degree.
He approached his weight situation with a renewed dedication to eating right, even posting a set of plant-based meals on his Instagram recently. Jorge made sure to refine his diet from eating junk food on a consistent basis to choosing fruits and vegetables over greasy foods. In turn, his renewed dedication to being healthy eventually transitioning into a low-carb and diet filled with protein. He also recommended working out more and placing basic workout regimens like push-ups, sit-ups, running, and jogging.
MARIA CALLAS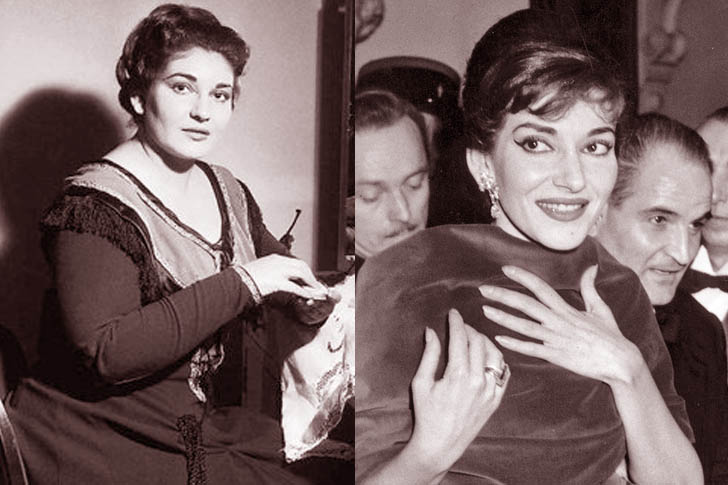 Maria Callas is one of the more famous and influential opera singers of our time. The entertainment industry, particularly singers, has seen its fair share of plus-sized standouts. Maria Callas' was one of those famous plus-sized figures with an unmatchable degree of mastery in her craft. One would think if losing weight would potentially affect her performance. Regardless of the possibility that losing weight would affect her skills or not, Callas eventually shed weight in the middle of her career.
This mid-career weight loss would prove a blowing ordeal to her singing prowess, but an incredible win for her health situation. Diet is also an integral part of her weight loss, eating a strict regimen of chicken and salads. Of course, the tapeworm method played a part, but a disciplined diet of chicken and salad offered her a more realistic approach to losing weight.
JOELL ORTIZ – DIET AND WORKOUT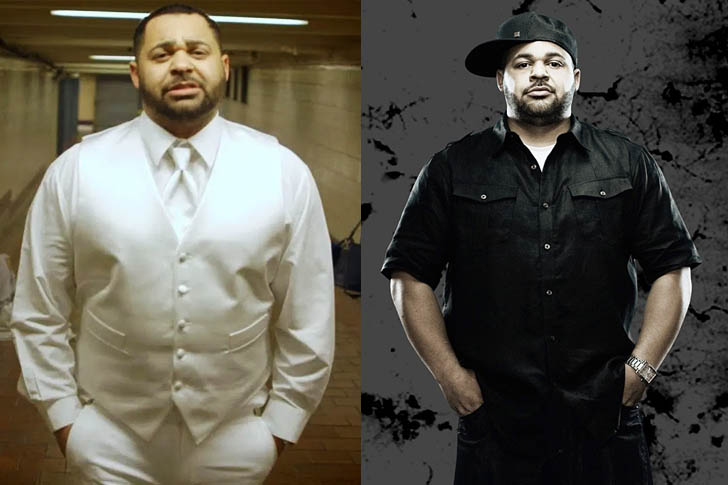 Famous rapper, Joell Ortiz subjected himself to losing more weight to achieve his dapper look. Credits to his determination to be thinner and more fit, he now has a new body to boot. There's a recent trend of hip hop artists and rappers eventually shedding a considerable amount of weight. Some fans would certainly be confused given that the business is filled with material about flexing money, cars, and vices.
One wouldn't expect hip hop artists to lead movements about staying in shape and being healthy. For Joell Ortiz, his biggest flex was his renewed dedication to health and staying fit. He says that cigarettes, alcohol, and other vices can only get him high to a certain degree, but none can compare to the natural high he gets from working out. He also spoke about how being overweight negatively affected his rapping career.
TYRA BANKS – DIET & EXERCISE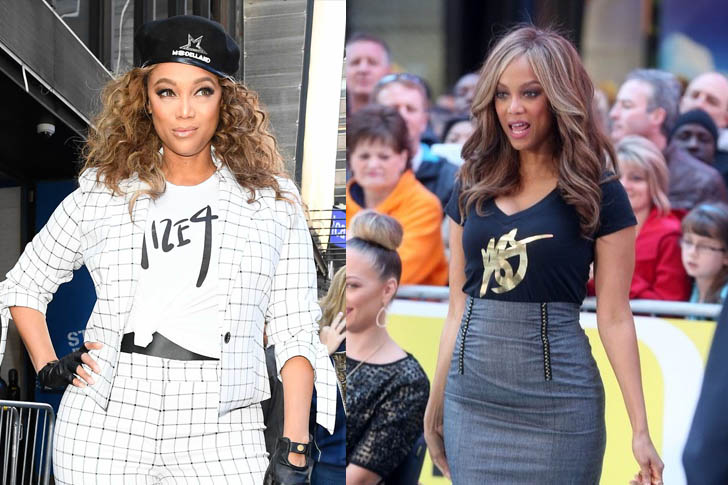 It's perfectly reasonable to expect a former supermodel to stay in shape and fit all the time. Tyra Banks is also an advocate for body positivity as she made an appearance on the cover of Sports Illustrated saying that body shamer should "kiss my fat a–." Even now that she recently lost a lot of weight, she continues her advocacy on body positivity.
She doesn't view her weight loss as a way of betraying the body positivity movement. Another reason for her weight loss is her recent ankle injury, which prompted her to lose excess weight to help her injury heal. She may credit her nutritionist for keeping a close eye on her food choice, but she says that there's one food that she occasionally treats herself to. This comfort food is ice cream in which Tyra indulges herself with a degree of moderation.
DEBORAH VOIGT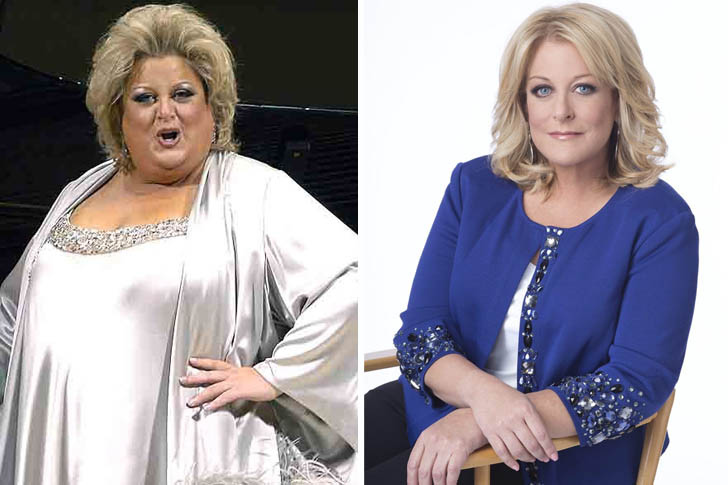 Deborah was a poster child for food addiction. She was already a U.S. size 14 at the young age of 14. Voigt also associates her food addiction with her mother and blames her childhood for it. She calls their mother-daughter bonding time "eating time," which caused her to gain weight severely. Some of their habits were driving to the carhop and binging hot dogs to a certain degree.
Even fires root beer floats made the list, and she recalls that they'd stop at Dairy Queen on the way home. By the time they got home, her mom would also make popcorn drenched in butter as they binged Carson for the whole night. Despite developing habits, we're glad that Deborah Voigt was able to figure out those negative habits and shed all of her excess weight. It is also an inspiration that she remains happy despite the public's criticism of her weight loss.
SHERRI SHEPHERD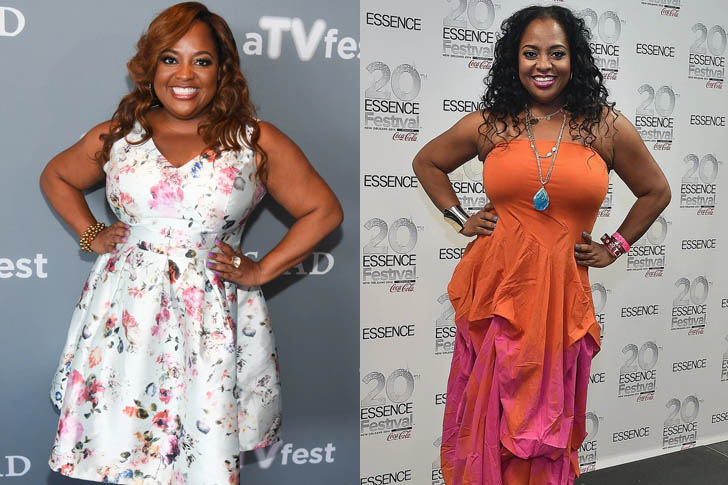 Sherri Shepherd mentioned that the keto diet was key in helping her lose excess weight. Going keto also meant that she had to ditch sugar to an extreme degree. It is worth noting that trying the keto diet out and ditching sugar for more than 260 days enabled Sherri Shepherd to lose 25 pounds. Without a doubt, ditching sugar must be effective in shedding excess weight. Getting sugar off the menu should also help Shepherd's Type 2 diabetes.
She undoubtedly looks fit and healthy at 51 and is constantly hinting on her Instagram about her weight loss progress. Sherri also mentioned that, above all else, her inspiration and motivation to lose weight and stay healthy was her son, Jeffrey. She surely won't find herself eating anything she isn't supposed to as her son wants her to stay by Jeffrey's side to "protect" him and be his bodyguard.
TYLER PERRY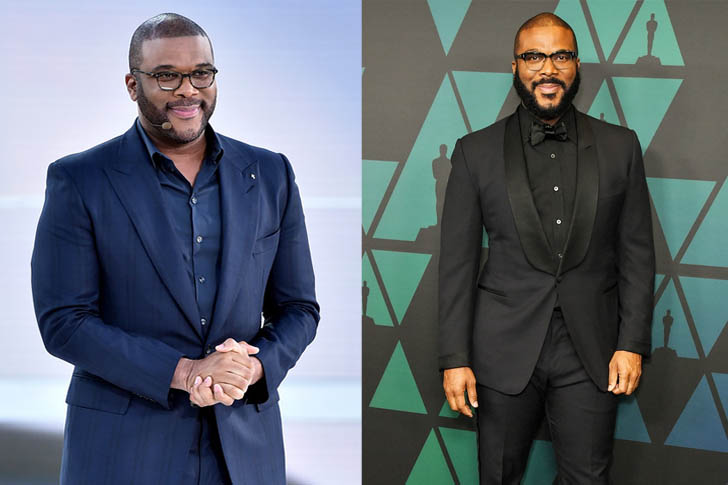 Did Tyler Perry resort to other, extreme measures to lose weight? Well, he did, in fact, quit eating meat. His diet has been meat-free for the past "couple of months." He also insisted that he has never felt this great before. He credits his meat-free diet for losing 25 pounds and feeling "a lot lighter." Fans would wonder how Tyler Perry gained all those muscles despite going meat-free. Whatever he has in his diet can surely be considered as his investment for his health and physique.
Furthermore, Tyler isn't the only one that is currently going meat-free in the Perry household. His son, Aman, is also on a meat-free diet and is also doing fantastic. We're glad that Tyler Perry found his accountability partner in his own household and expect his physique to be more defined in the upcoming years.
HONEY BOO BOO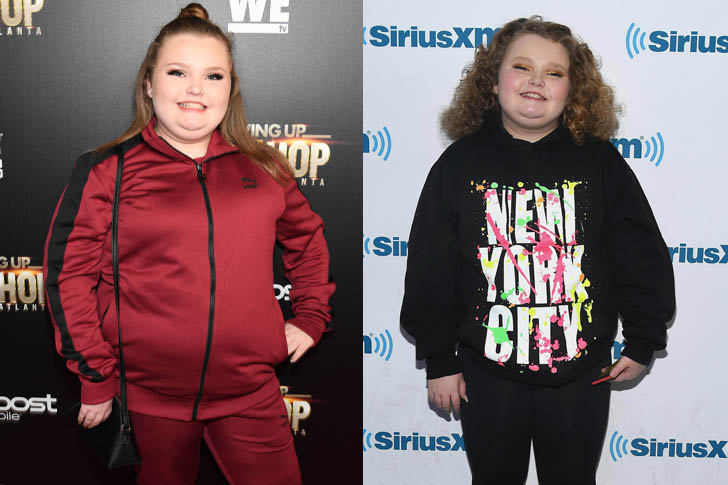 Honey Boo Boo's birth name is Alana Thompson, and she has been growing up in the spotlight ever since. She recently released a trend of selfies on Instagram, which eventually made it evident that she was working on losing some weight. A follower asked whether she had any weight loss plans, to which Honey Boo Boo replied with a resounding "Yes." However, Honey Boo Boo may be walking a thin line posting weight loss selfies on Instagram.
It is evident that anyone can chime in on her Instagram posts with negative thoughts and sentiments, potentially damaging her fitness goals, maybe even derail her fitness investment. Regardless of this possibility, Honey Boo Boo continues to focus on herself while losing weight together with her mom, Mama June. It makes us feel warm-hearted to see both mother and daughter happy since their weight loss success.
ABBY LEE MILLER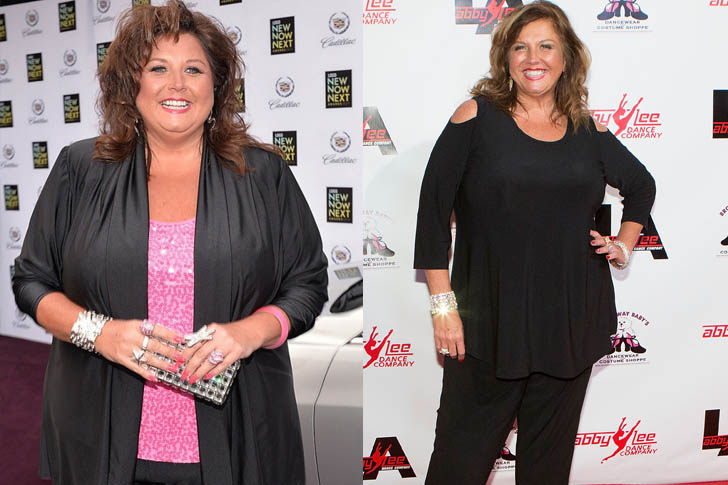 Abby Lee Miller reportedly underwent gastric sleeve surgery before her 2017 sentencing. The procedure allowed her to lose a considerable amount of weight. It isn't clear if she knew about her sentencing before undergoing surgery but insists that it was the right time. Miller indeed lost more weight during her stay in prison, saying that her time in-house wasn't a pleasant one. She recalls that the guards tried to rip her eyelashes away. Correctional officers also took her diabetes and thyroid medications from her.
Could it be that it was her TV familiarity that attracted negative attention from the guards? Abby Lee Miller is now out of jail after serving eight months in prison. Further investments to better her life are already on hold as she said that she just went through 10 rounds of chemotherapy. Well, all we can say is we wish her the best.
CHAKA KHAN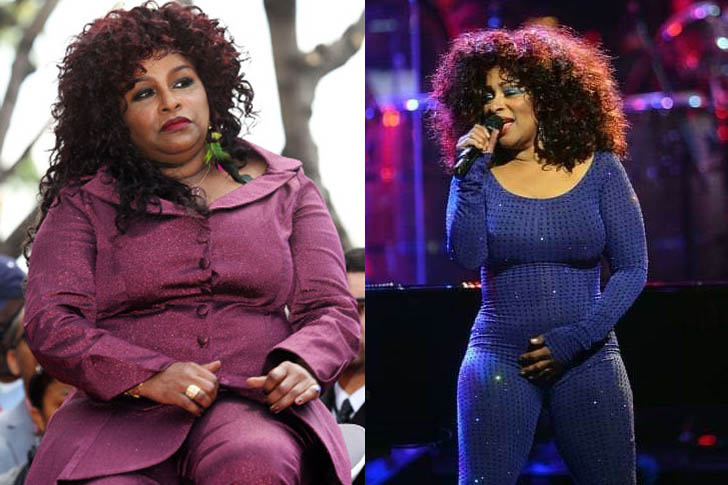 Chaka Khan's investments in her lifestyle change are now starting to pay off. She's currently battling high blood pressure together with Diabetes but is in a better place. She credits her diet as well as her mindset change for sustaining better health. Chaka Khan said that her lifestyle had to change, and the same lifestyle change led to more opportunities opening up for her. The singer/living legend also owns a perfume line now as well as a line of reportedly awesome candles.
If opportunities aren't enough to make Chaka Khan change her lifestyle, she always has a new little daughter. She credits her adopted daughter as the reason and main inspiration for her lifestyle change and diet. Her current diet consists of going on strict fasts, ditching dairy and meat, as well as becoming vegan. Currently, she seems to be on the road to progress.
WAYNE KNIGHT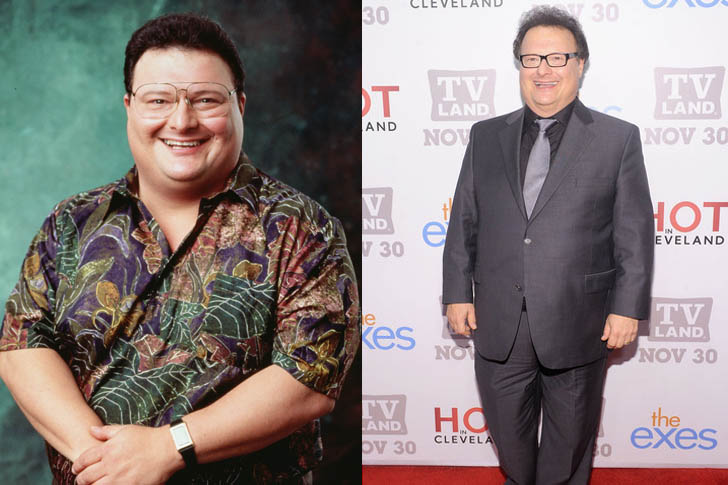 Actor, voice artist and comedian, Wayne Knight is known for a lot of things but the best of them all we guess is for his credit role as Newman in Seinfeld and as Dennis Nedry in Jurassic Park. Wayne had the fame and the popularity to get himself gastric bypass surgery to get rid of excess weight. But, he insists on losing weight the "old fashioned way." He says that surgeries are too scary and too risky for him. Since then, the old-fashioned way has helped him stay fit and healthy. He credits his support team comprised of his cardiologist, trainer, and psychiatrist.
His cardiologist left a lasting warning about his unhealthy weight, saying that "all the fame in the world won't make you immune from strokes and heart attacks." Wayne Knight also went on a strict diet and said that he checked out all of the books about diet in bookstores. Without a doubt, Wayne Knight is a weight-loss success story successfully changing his fat guy typecast.
VINCE VAUGHN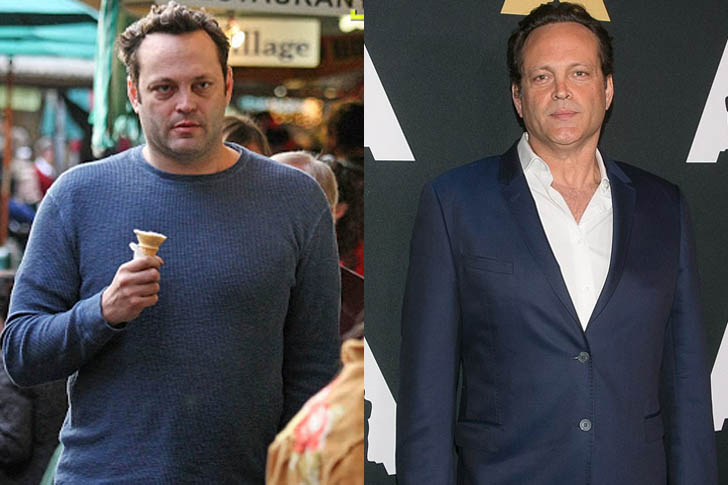 One of the funniest comedians in Hollywood is Vince Vaughn who is known to be a fast-talker with humor and wit. Vince Vaughn's physique has always been the big-screen portrayal of a stereotypical dad bod. The roles that he was playing didn't require him to get into a particular superhero bod. To his credit, he still found a way to stay fit despite not needing to for a certain role.
However, it hasn't exactly been smooth two years for Vaughn as he recently had a couple of arrests, both of which are driving under the influence of alcohol. Would this impact Vaughn's career and weight loss journey negatively? It's hard to tell as Vaughn has several new big-screen projects set for 2020, and the results of his dedication to working out should be a sight to anticipate. Some of these awaited projects are Arkansas and a Hulu Original Film named The Binge.
CARNIE WILSON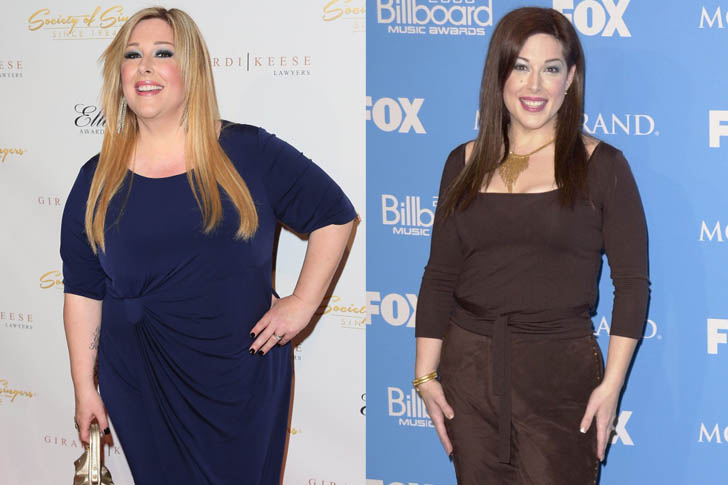 Beach Boys' Brian Wilson's daughter, Carnie Wilson, who is already in her 50s, has decided to take the steps of her father and join the industry of music. Carnie Wilson's decision to undergo gastric bypass surgery back in the late '90s led her to go from a whopping size 28 to a size 6. She then posed for a popular Men's magazine in 2003. The investment in her body didn't seem to help her sustain and maintain a healthy lifestyle.
She again underwent weight-loss surgery in 2012, stating that she had struggled to get rid of her post-pregnancy weight. She also stated that her blood-sugar levels were rising, and diabetes was looming on the horizon. Her methods of losing weight and her inability to maintain a healthy lifestyle drew criticism from many people. These critics argue that obesity isn't a battle that is won through surgeries, rather by diet, exercise, and, to a huge degree, good eating habits.
MIKEY ROBINS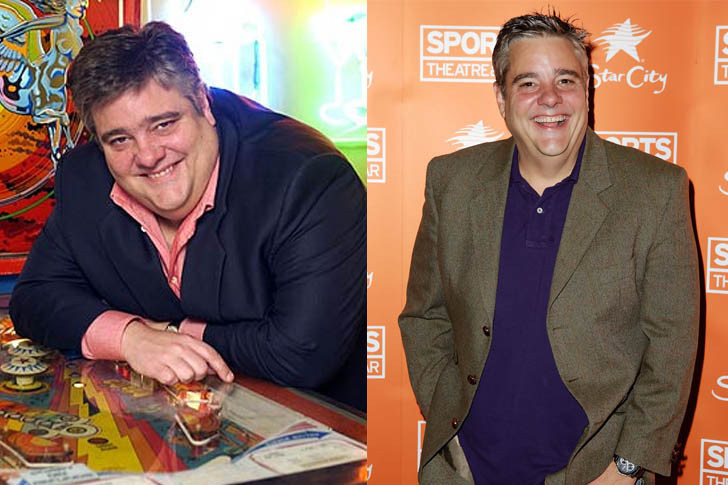 Australia-born writer, comedian, and media personality Mikel Mason Robins or better known as Mikey Robins, was born on December 8, 1961. Robins was only ten years old when he lost his father to bowel cancer, and it was at that time that triggered his emotional eating and his path to self-destruction and morbid obesity. Such a bad habit of his turned uncontrollable in the years to come, so much so that he packed a lot of weight. However, when he started his career in media, he placed an investment on himself and subjected himself to a weight loss program.
As he continued to rise to fame, his desire to lose weight motivated him more, so finally, he opted for lap-band surgery. Now a famous writer and comedian than ever, he is able to concentrate more on his craft than focus all his efforts on his lifestyle. In just a few months, Robins lost 143 pounds because of this simple choice he made.
JONATHAN ANTOINE –DIET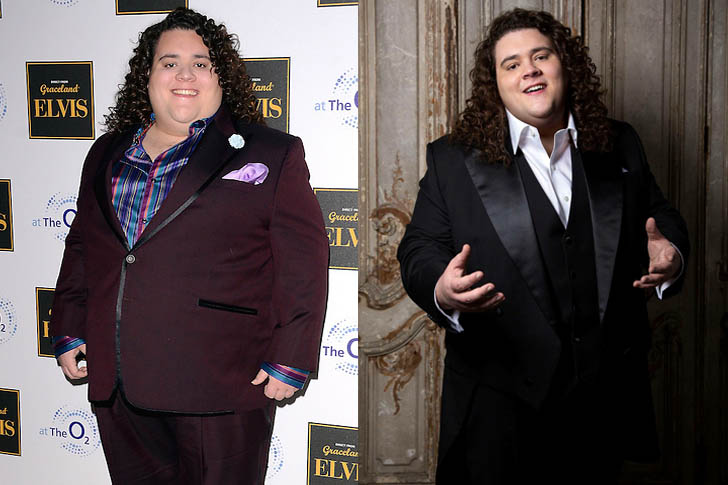 English operatic singer Jonathan Antoine was born in Essex, England, on January 13, 1995. Jonathan Antoine is a self-confessed overweight individual since his childhood. According to him, he has always stood out in public for his size. His problems all started when he was being bullied in school. Kids can be really horrible, and it could really damage one's self-confidence.
But now, Britain's Got Talent Jonathan Antoine is so far from the past he has become used to. He has transformed from being overweight to a guy who has lost a lot of weight and is fit for anything. Antoine admitted that he felt vulnerable when he first stood on the stage of Britain's Got Talent, but he did right in making the investment on himself by dedicating time to exercising and effort in eating healthy. He said that everything he felt that the show pretty much saved his life.
CHARLIE WEIS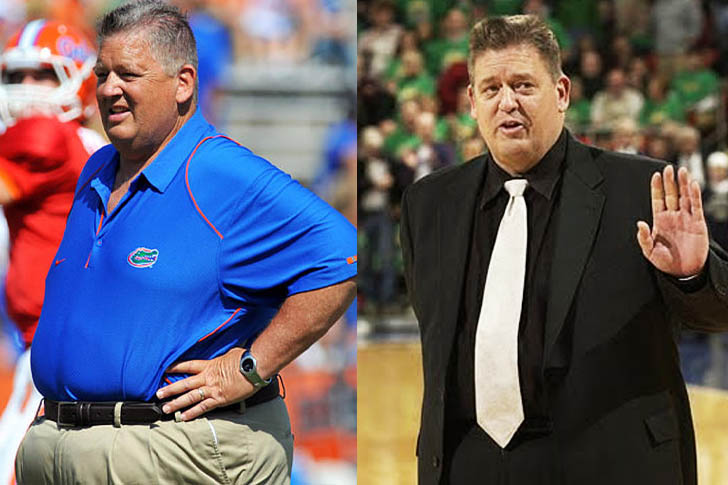 Former American football coach Charles Joseph Weis, born on March 30, 1956, was the Notre Dame Fighting Irish's former head coach, the offensive coordinator in the NFL for the Kansas City Chiefs, New England Patriots, and New York Jets. Charlie Weis went through a life-threatening experience going through gastric-sleeve-surgery, where he lost 90 pounds of weight from weighing over 350 pounds.
While many people see this surgery as successful, it was different to the degree that he almost died in the process. The former football coach spent fourteen days in a coma from which he nearly died. Reports stated that Weis was so close to passing away that he got his Catholic last rites. So, the turnout ended with him having to file a lawsuit with his lawyer for medical malpractice against his two cosmetic surgeons that did the operation, but unfortunately for him, he lost the case.
KIRSTEN VANGSNESS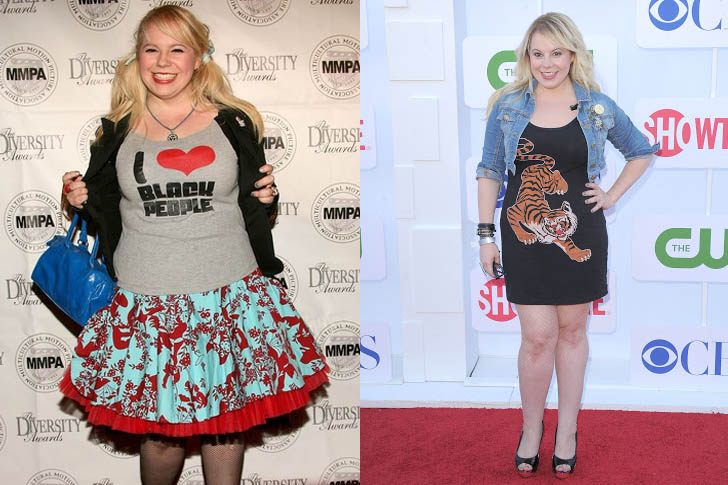 Born in California on July 7, 1972, Kirsten Simone Vangsness is an American-born writer and actress. Criminal Minds' FBI Technical Analyst, Penelope Garcia, in the person of Kirsten Vangsness, grew up to be a chubby girl who realized she had to change her lifestyle into a healthier one. So, she followed a diet and committed herself to work out routines designed for her by her personal trainer.
Despite the fame after reprising her role as Penelope Garcia in the spin-off series of Criminal Minds, her struggle in losing weight has made a highlight for her in recent years. Even though Vangsness isn't that vocal and open about her weight loss diet plan, she credits her weight loss to the six-week weight loss program by Renee Stephen. Even close to her 50s, she was able to lose and maintain her weight and figure, and it is all thanks to having the right people around you who will work with your willpower to be serious about your fitness and health.
RUSSELL CROWE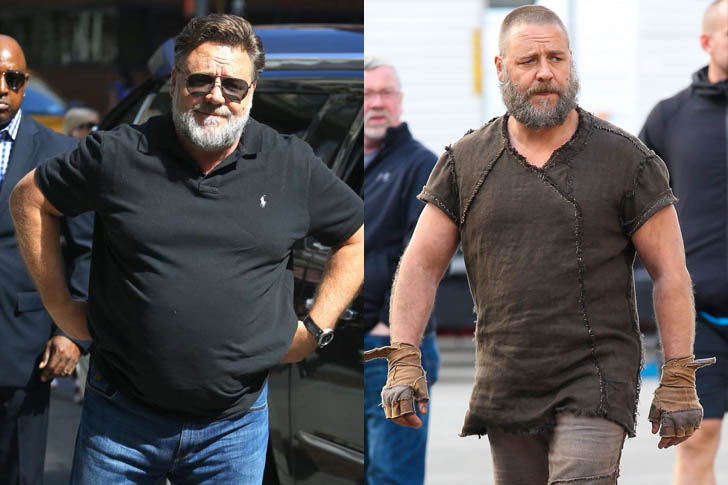 Born in New Zealand but mostly lived his life in Australia, Russel Ira Crowe, born on April 7, 1964, is a director, film producer, actor, and musician. Russell Crowe is one of the Hollywood actors who take their profession and craft seriously. Along with that faithfulness in what they do is also watching their diet and designing it for the role that they have to play.
This is not the first time that Russel Crowe has gained or lost weight just for a role. Just like when he got the credit role in the movie, The Nice Guys, wherein in his mid-50s, he had to gain extra weight, he didn't even think twice but just went on with it as he wanted to be Ryan Gosling's "physical juxtaposition." But after the movie, to shed off the extra pounds he packed, he hired a personal trainer to help him with the crafted workout routines for him to get back in shape.
DREW BARRYMORE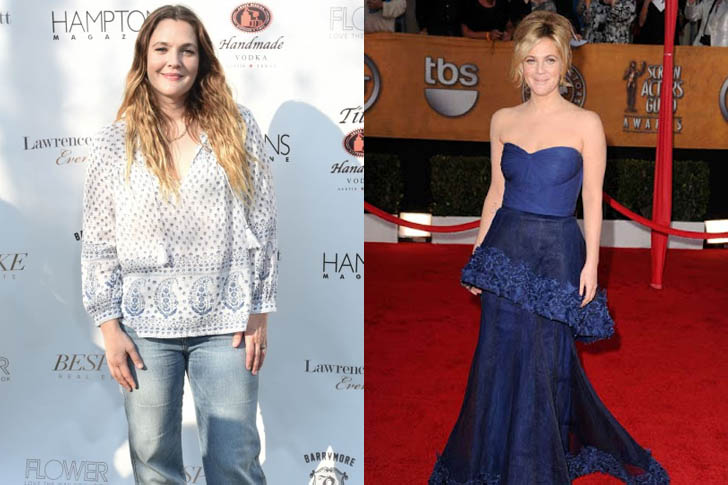 Part of the Barrymore family of actors, Drew Blythe Barrymore, born on February 22, 1975, is an American author, director, entrepreneur, talk show host, and producer. Drew Barrymore has been dignifying the silver screen for decades, and once upon a time, it was packed on extra pounds that surprised many people. The actress said that staying fit and in shape for all those shows, appearances and films "takes so much."
For whatever reason did that happen, we have no clue, but for sure, she too was surprised to pack on that much, which led her to immediately change her lifestyle. The baby-faced star decided to lose that unwanted weight just in time she films her Netflix original series, Santa Clarita Diet. So following a low-carb diet by Kimberly Snyder, she successfully lost 20 pounds and looked better and fitter than ever. We're sure Barrymore is well able to cover all those credit card expenses due to her diet.
RICKI LAKE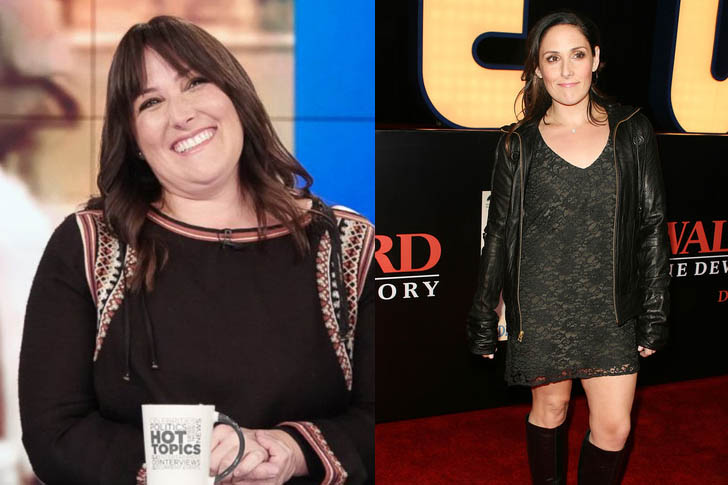 American Actress Ricki Pamela Lake was born on September 21, 1968. She is an American producer, TV presenter, and actress. Ricki Lake is one of those in Hollywood who struggled in controlling their weight. After her role in the film Cry Baby, Lake lost more than 100 pounds but said that it wasn't healthy and starved herself. According to her, she has tried everything she can put her hands on about losing weight. However, none has proven to be effective for her.
In her 50s, the star lost all hope that a diet plan would ever work for her, so she hoped to try the surgical methods to lose weight like gastric sleeve surgery or gastric bypass. Thankfully, she was talked out of it and opted for the natural way and tried once more to stick with this new program diet called All Stride. So far, the program worked well for Lake and seemed to have turned out to be a good investment for her.
JENNIFER HOLLIDAY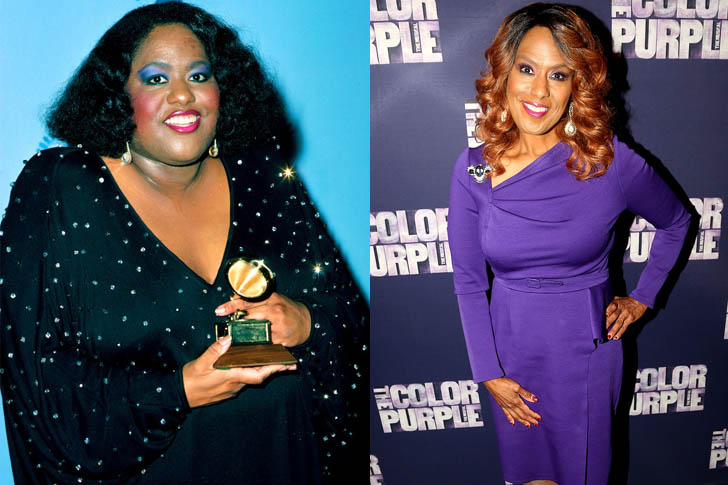 Texas-born on October 19, 1960, the American singer Jennifer Holliday was the original Dreamgirl star who struggled a lot about her weight problems. She started her career on Broadway with Your arms Too Short to Box with God and Dreamgirls. Holliday had a maxed-out weight of 400 pounds during the 80s. Now almost 60, she knew she just had to do something about it rather than just blame her mood swings for all the weight she had gained, and it was going to take a lot of determination on her part.
After being diagnosed with clinical depression that even got to a degree of attempting suicide, she took action and took control not anymore just with her weight problem but also her life. Holliday soon decided to undergo gastric bypass surgery to address her weight problem. Thankfully, the surgery went successfully, and credits for the 124 pounds she lost because of it.
RENÉE ZELLWEGER
Renee Zellweger has a habit of staying in the gym, putting in the necessary work, and eating right. In turn, the task of losing weight after putting a couple of pounds for a role shouldn't be a challenging feat. Zellweger also deserves the credit, not just her fitness coaches. She made sure that she had the right mindset and prioritized her body and health despite the drastic weight change. Her commitment to fitness and staying healthy doesn't exceed the industry's finest. However, for someone who's turning 50, she sure looks fit, healthy, and beautiful.
It may be perfectly fine for a celebrity actress to credit her fitness regime and diet for getting back in shape too quickly. But, some people would speculate that Zellweger received cosmetic treatments to speed the process up. One thing is for sure; her commitment, mindset, and discipline towards her health and fitness cannot be doubted.
WENDY WILLIAMS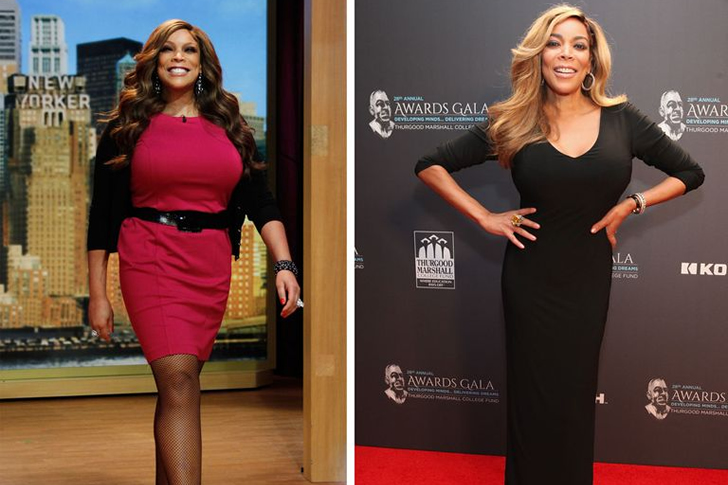 After years of agonizing over what clothes to choose that would make her arms and stomach look better on camera, Williams eventually spent three years losing 50 pounds in her fifties. She attributes this to a pescatarian diet, cardio and Pilates. These helped her lose weight and stay reasonably fit. In order to lose weight, Wendy Williams had to change her eating habits. She started eating a good breakfast, which totally helped her change her life.
Her breakfast consisted of sausage, eggs and cheese. In addition, she mainly followed a vegetarian diet and the only animal she ate was fish. Day in and day out, she strictly comply to this healthy diet routine. And with that worth-learning persistence, there is no doubt that she can keep her figure like a young girl. Her weight loss journey is definitely a inspiring model to all of us!
PINK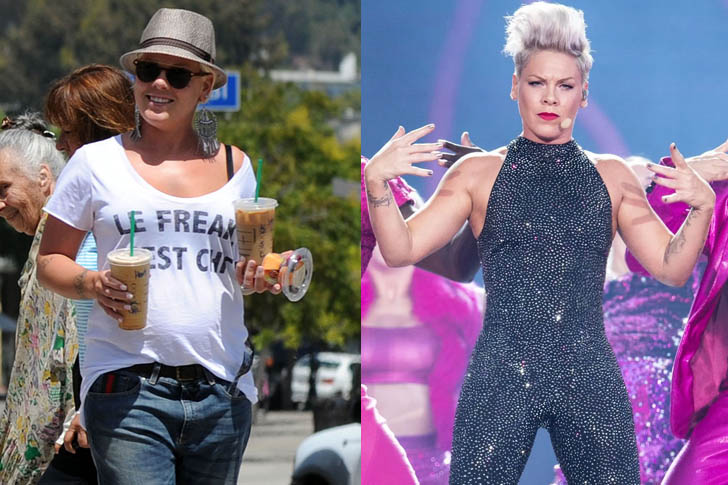 The singer, Pink is known for her well-toned and sexy body. However, after having a baby, she started to pack on extra weight. When she finally noticed how her physique began to change, she decided to turn to a different diet and hired a personal trainer to set her for a training that would gain back her sexy figure. The song hitmaker was able to lose 55 pounds through her training routines and a healthy diet. Soon, she looked even more fit and stunning than ever. Now, she can focus more on family life, money management, and building her savings for her kids' future.
Alecia Beth Moore also known as Pink is now living a healthy and happy life after overcoming her weight problems. She went under some stress during the times she gained weight and a lot of people had bad comments regarding her appearance. It was not a surprise anyway because those people were used to seeing a fit and sexy Pink.
SCARFACE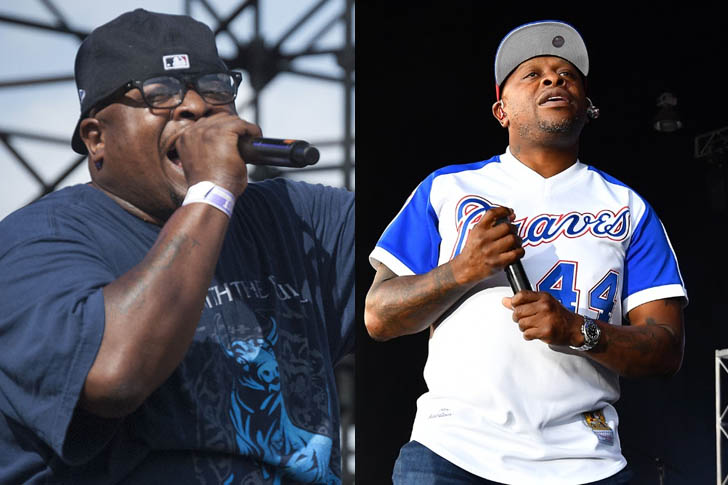 Suffering from manic depression, Scarface turned to junk and processed food for comfort. However, it soon took a toll on his weight and affected even his appearance. His unhealthy lifestyle and inactivity have also led him to poor health and some borderline illnesses that could be deadly. It was only when he started to feel the effects on his health that he decided to do something about it.
He surprised everyone when he appeared to be 99 pounds lighter, but did not disclose much about his weight loss journey except that he credits it to controlling his own food intake. We can't blame him, he might have faced difficult times during that point that he didn't want to relive.The record-producer, singer, and politician Brad Terrence Jordan also known as Scarface deserves all the good things in life because he surpassed all the struggles and obstacles he faced during his career.
BLAKE LIVELY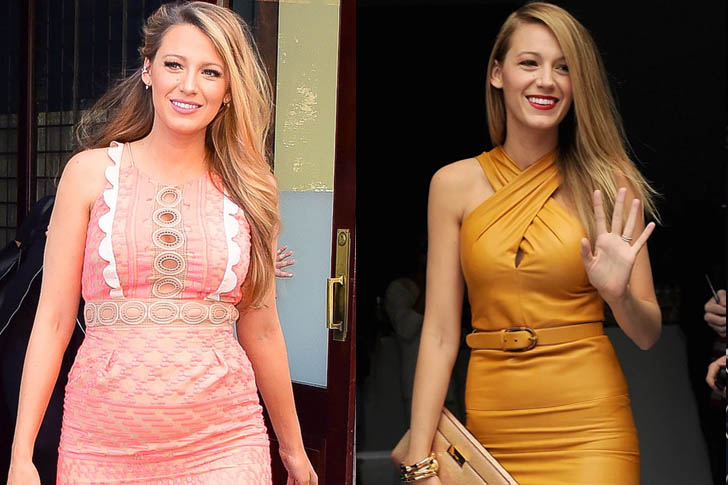 Gossip Girl star, Blake Lively, gained a lot of weight after her pregnancy. Of course, being an It
girl, she knew she had to keep up with appearances and lose immediately those baby pounds.
Also, she needed to as she would soon star in the movie, The Shallows. Already knowing what to do, she wasted no time and subjected herself to a strict diet and intensive workout routine that resulted in her losing 60 pounds.
We had it on record that after gaining back her body, she referred to it as the "best shape of her life." Being one of the leading actresses today, Lively needs no sweat in getting loans.The 33 year old actress has done some amazing projects all throughout her career that made her more known to the public. She went from being the " It Girl" to the wonderful woman she is now today.
BUBBA SPARXXX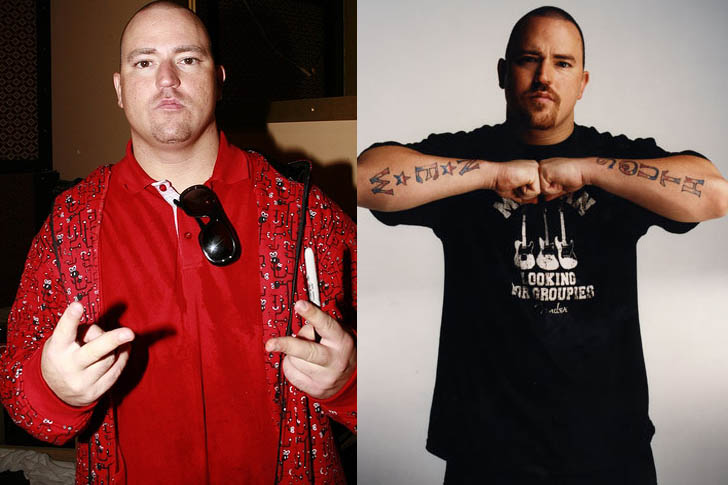 Bubba Sparxxx went to surprise the media when he appeared in his current massive physical transformation. He went as far as reaching 290 pounds in weight and already in his 40s. This being a threat to his health, he decided to lose those extra pounds. He did not like how he appeared in the media, so he finally decided to put himself in rehab to rid himself of his bad habits.
He also subjected himself to daily workouts and a healthy diet. His fitness and health journey proved to be successful when it resulted in him becoming 80 pounds lighter. Still maintaining his new lifestyle, now, he can focus on other things that matter like updating his insurance policies. Warren Anderson Mathis or publicly known as Bubba Sparxxx has indeed lost a lot of weight but also gained a lot of respect from other people after showing them all the hard work he did to fight the weight and addiction problem he had before.
KELLY OSBOURNE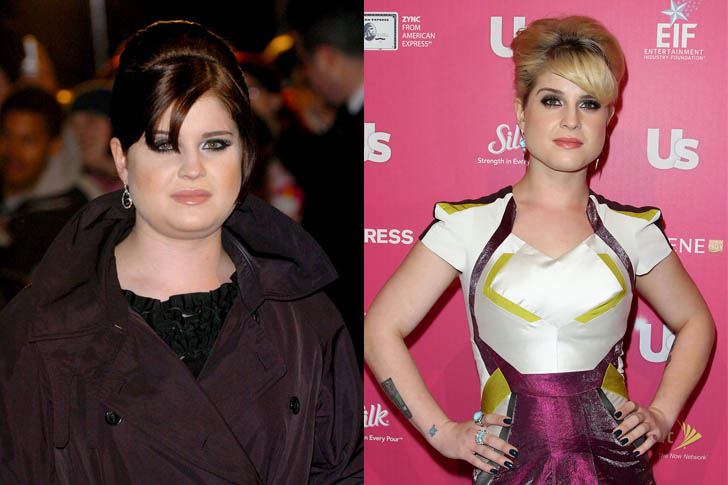 For someone who suffered cyber bullying because of her weight like Kelly Osbourne, the star took it positively by responding right and heeded to a weight loss journey. Following a strict diet and long hours spent on the gym to exercise and burn those pounds, he has successfully shed off the weight and continuously so. She decided to keep the lifestyle as if it's her main nature and enjoys the benefits of it.
With her natural way of losing weight, she was able to save money than if she would have spent it on cosmetic surgeries. Although it wouldn't have been an issue as we are sure that she also maintains a good credit score.Aside from being a successful singer, she is also a fashion designer, model, and actress. The Osbourne family are known worldwide for their reality show and it's a known fact that they earned an Emmy Award around the year 2002.
BEYONCÉ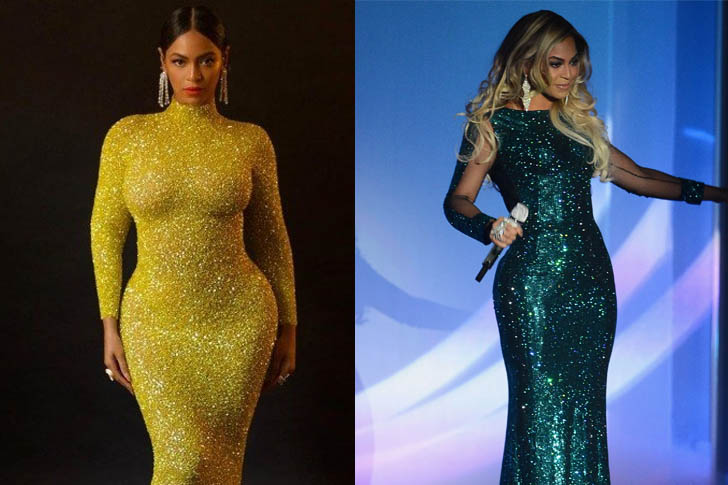 While in her pregnancy, Beyoncé struggled to maintain her weight — and despite her being filthy rich and married to equally rich Jay-Z, she was one who wouldn't opt for cosmetic surgeries. To her it has never been an option and that she would much rather put the money on the right investments for growth. So, she went for the more natural way of losing those extra baby pounds — by hiring a professional nutritionist and trainer to plan for her meals and workout routines. They planned her nutrition, training, and the specific routines to do. With hard work and determination, she lost 65 pounds.
Hiring a professional to help you with your weight loss is a very practical move even though she doesn't have to save money because we all know how rich she is, but still, she decided to go for more natural ways rather than lying down on an operation table that not would only take so much of her time but also cost thousands of dollars.
AL ROKER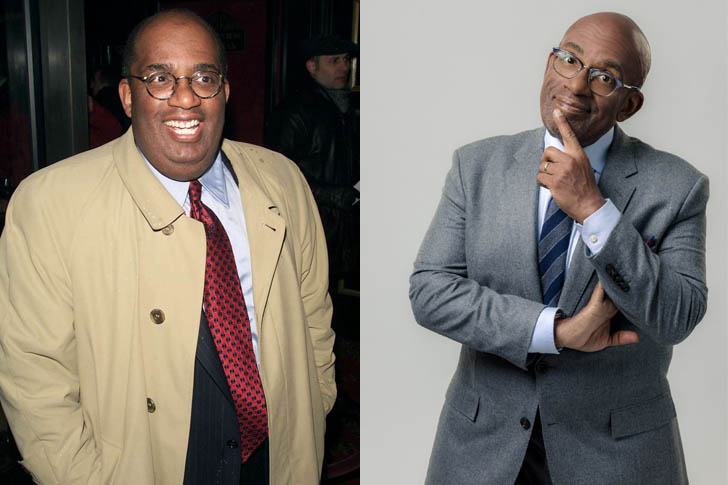 NBC weatherman, Al Roker also struggled with his weight since time immemorial. Despite the many ways he tried to fight it, there has been no known diet and workout that exists that has proved to be effective for him. Hence, the gastric bypass surgery he finally underwent. Finally, his lifelong dream to reduce weight became alive when he successfully lost 100 pounds from the surgery alone. Now, all that he has to do is to lose more weight by maintaining a well-balanced diet. We believe Roker has already made the necessary updates to his health insurance plan.
There are certain people who need to go under some kind of operation to help them lose some weight. Just like for Al Roker's case, he had to go on one because it's starting to affect his health. Thankfully, the surgery went well and as a bonus, he lost a lot of pounds which inspired him to continue on his weight loss journey.
CHRISTINE AGUILERA – YOGA AND DIET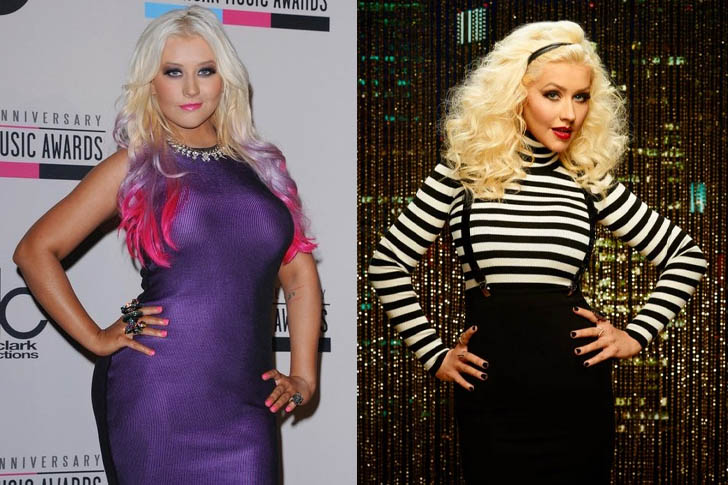 Known to have always been skinny, blonde and sexy, Christina Aguilera couldn't help but also gain and somehow lose her perfect hourglass figure when she got pregnant. Almost in her 40s now, the Genie In A Bottle singer found it hard to lose weight and she decided to follow a strict diet and commit to a regular yoga class. Not really surprisingly, her routine proved to be effective for her when she lost over 50 pounds following it.
Now sporting her new figure, Aguilera needs not spend on surgeries. She might as well just put the money on good investments for her family's future.The singer, song-writer, and TV personality really made sure that she gets her old figure back. It's not easy for some celebrities to look as glamorous as they were before they underwent pregnancy. Christina on the other hand took all the criticism and used it as an inspiration for her weight loss journey.
RAVEN-SYMONÉ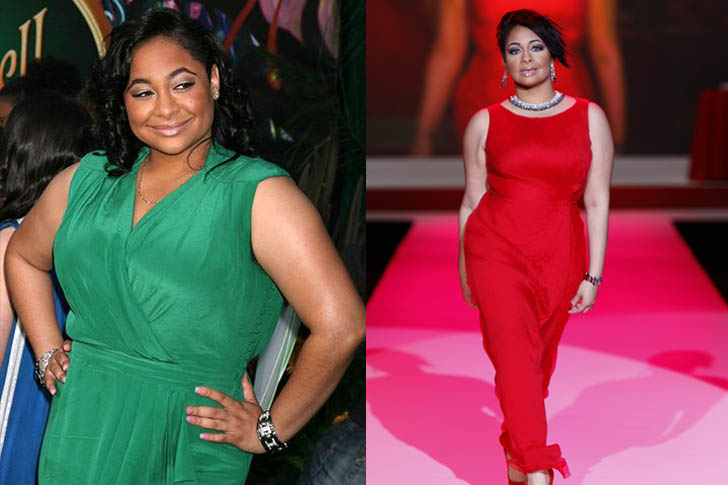 Disney Channel star, Raven-Symoné became very popular back when she starred in the Disney Channel sitcom, That's So Raven. Back then she already was weighty, but was confident with her personality. This is the reason why many are drawn to her character. However, as she is already in her 30s, she can't leave her health and body to chance, so she took a break from entertainment and focused on her health.
Her road to losing weight consisted of an elliptical workout that was 30-minutes a day and a balanced diet. Crediting her efforts and commitment, she was able to lose 70 pounds and she couldn't be prouder of herself for finally owning this feat.Taking a break from the popularity and lavish life was one of the greatest investments Raven did. Her charming and fun personality is what made her fans like her a lot.
LIZ TORRES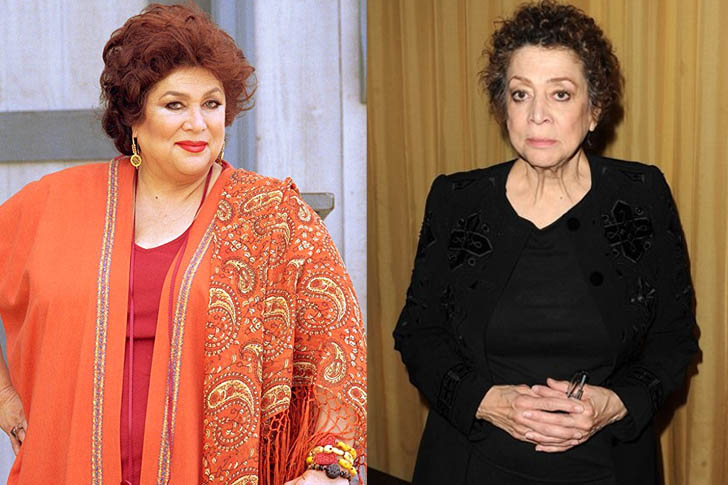 Because she's used to being heavy already, Liz Torres didn't want to go down the same road again. So she decided to take control and focus on losing weight. This Gilmore Girls star was so determined to win over her struggle the second time, she chose a more drastic measure of reducing weight. To stop herself from gaining more, rumors had it that she used supplements to speed up the effects and did a lot of gym workout routines to get into shape. So while Torres isn't confirming the use of supplements, it's just really important that her insurance policies are in place.
In any case, she managed to shed the pounds, and if her social media account is concerned, she also seems to be managing to keep it away. We're glad she's found herself, and that she's now much healthier than she used to be.
ANNE DIAMOND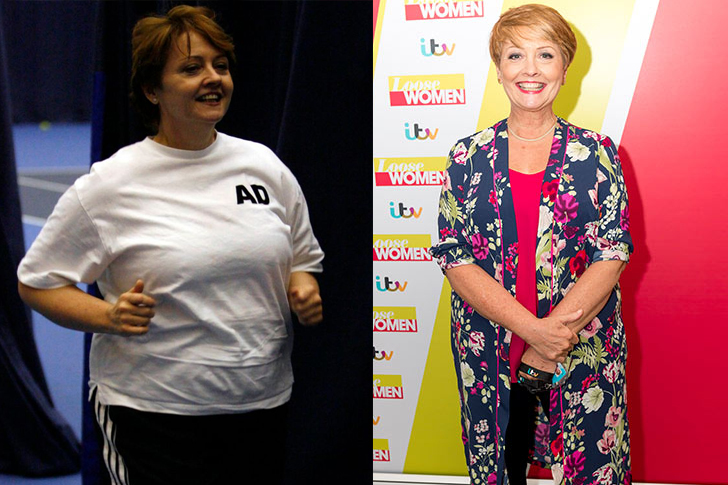 British journalist and broadcaster, Anne Diamond, is a regular columnist for the Daily Mail and has also hosted Good Morning…with Anne and Nick and the Good Morning Britain shows. When her son died in 1991, Diamond became an advocate for research into cot death. This was perhaps the time she also got interested in preserving one's health.
Diamond decided back in 2005 to get a lap-band procedure and even a series of other surgeries after that to lose weight. Already almost in her 60s at that time, she believes that although a gastric bypass procedure cannot turn one into Catherine Zeta-Jones, she believes having the body that you are confident about and is healthy is important. She also went through gastric band surgery to finally stop her unhealthy longing for food. Finally, Diamond no longer craves junk food and is currently still on a sugar-free diet. Though the surgery may have cost her a lot, to her it was an investment in her health.
THERESA CAPUTO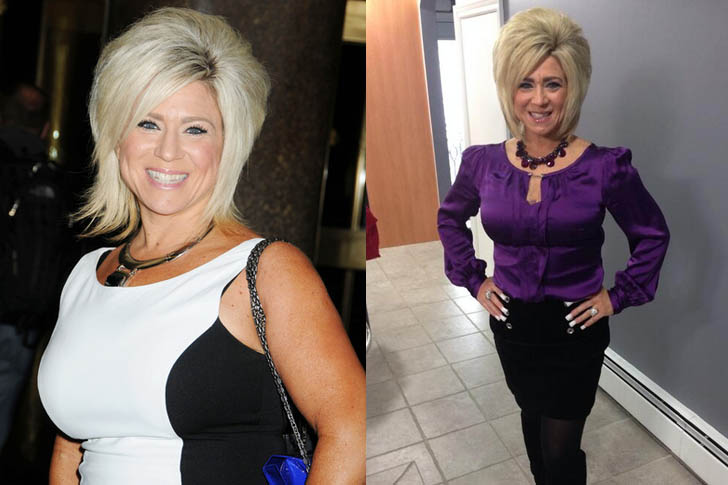 Theresa Caputo is a controversial medium, who claims to be able to speak to the dead. Many are skeptical over her so-called skills, however. What she does have is an undeniable charisma and sass that captures her audience well. Caputo, however, always knew how her weight has always been a problem, and for the longest time since she has been consistent with her efforts of losing the extra weight.
She too has long been seeking help from specialists about ways for her to control her weight. As always, whether it's through calorie counting or a planned meal, exercise has always been the pair to make losing weight effective or speed up the process and she has never been a fan of it. However, this time she trained herself to love it. And so in no time, she lost 30 pounds. She gave credit to exercise coupled with a healthy diet as the main reason for her accomplished new body.
TERESA GIUDICE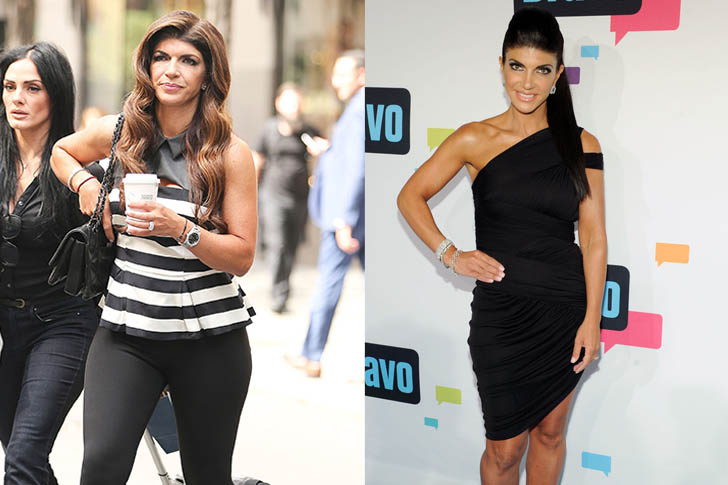 Prior to her incarceration, Teresa Giudice was a known TV personality, fitness competitor and cookbook writer. She even featured prominently on Donald Trump's "The Celebrity Apprentice 5" in 2012. The actress would later turn to lawyers to defend her as she ran into serious legal trouble. Incarcerated for financial fraud in the year 2014, Giudice made use of her time in prison to lose some weight.
After one whole year of imprisonment, she was able to reduce herself from being a size 3 to now a size 2. She followed a strict diet based on what was being served only in prison which was mainly oatmeal and other meals with less carbs. Also, she would slip into some yoga in between in-house activities. In fact, she claimed to have done lots of yoga in her time there. What we love about the situation is how Giudice turned an otherwise negative experience into something positive.
SALLY STRUTHERS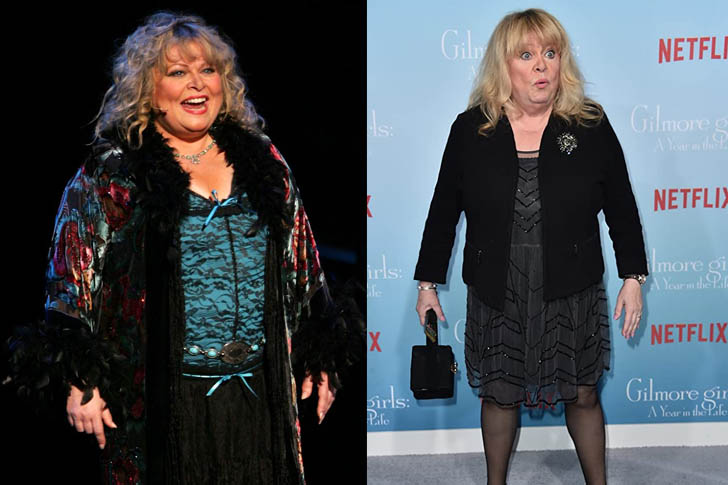 Sally Struthers has always been known to have this war with weight loss since her early days. Famous for being a blonde goddess in her movie with Jack Nicholson, Five Easy Pieces, she had everything in life. Somewhere after though, she has lost control and gained more weight than usual.
Currently, in her 70s, she knew it'll be harder for her than for other women who are younger, but she never gave up on herself and still went on with her journey. Quite recently, she appeared at least 50 pounds lighter, however, no one knew what she possibly did this time that worked. Whatever that is though, she has got to give herself credit too for her determination even at old age. Now, she's currently as healthy as can be, and if her latest pictures are any indication, she seems to have kept the excess weight off.
COURTNEY LOVE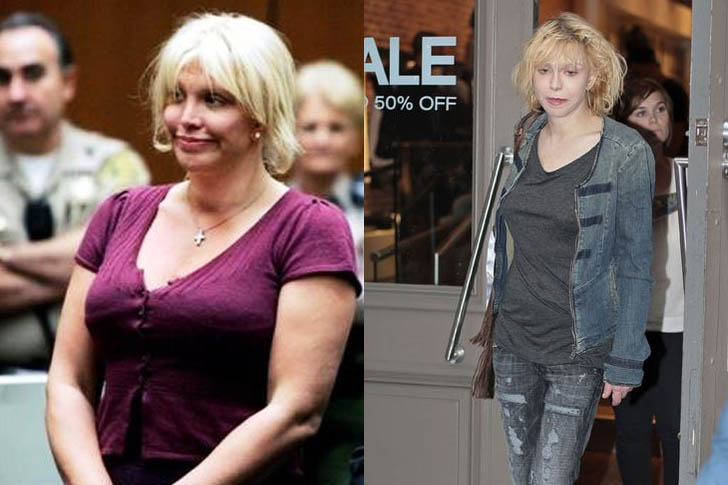 Courtney Love has suffered from massive weight gain at the time when she was recovering from substance abuse. Her weight grew to 192 pounds and brought so many changes to her body. For her to control her weight gain, she turned to an extreme diet as reports referred to it to lose those unwanted pounds. This was of course because she felt that ordinary diets and exercise routines were having little effect on her waistline. Of course, she would come to realize that it was the right move, no matter how extreme the diet would turn out
After losing at least 70 pounds, she grew to love herself more and subjected herself to a healthy lifestyle of eating healthy. With her weight now under control, the singer-songwriter can now focus on working for her future even if she already has a good insurance plan to her name.
JACK OSBOURNE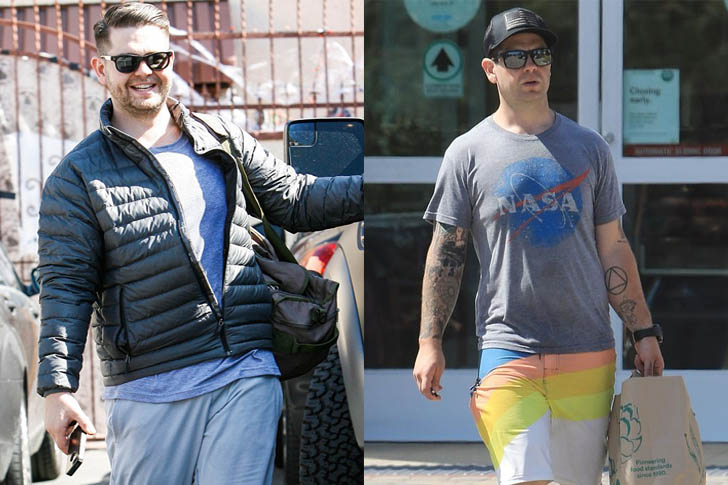 The Osbournes star, Jack Osbourne was the chubby little kid featured on reality TV. However, a lot has changed now for that boy who is already in his 30s and in a transformed body. After the show ended, he pursued a life in fitness and travel, realizing how important it was to become physically and psychologically healthy.
Being Ozzy Osbourne's boy, he realized at the time he got into puberty that he needed to do something about himself and represent his father and family well. So he shifted lifestyle at such a young age by subjecting himself to exercise and eating healthy. He also grew up loving sports activities like rock climbing that kept him being proactive. From a weighty boy, he managed to lose 70 pounds and now looked hot, hot, hot! Even sexier is how he takes good care of his own mortgage and takes charge of his life.
MISSY ELLIOTT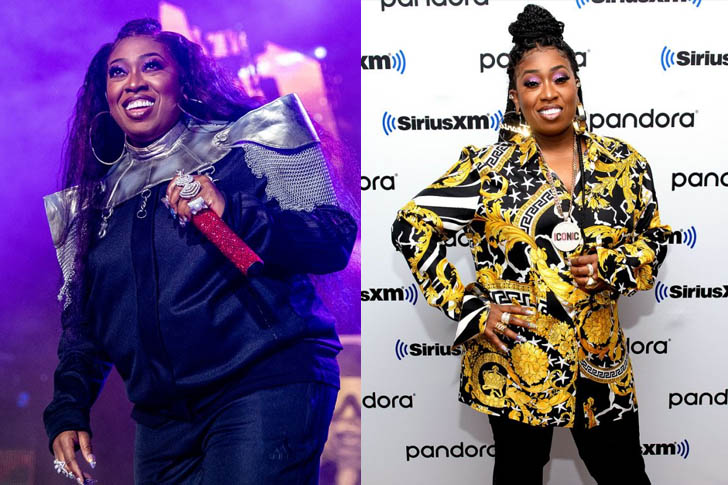 Missy Elliott who loved drinking milkshakes and who knows what other sweet stuff there is to taste finally decided to change her lifestyle back in the year 2017. Already close to her 50s, she realized how important her health is and shifted her food choices to a healthier one and also subjected herself to exercise.
Elliot revealed that her diet was the primary player in her journey of losing weight. This is why when she started losing her first 30 pounds, she credited her healthy diet. She also revealed how her diet got so intense that it got to a degree that she only ate bread and consumed water to cut her weight down. It's no biggie to her though, as this way is so much worth it than getting all those surgeries that cost much. This way, she would reach her body goal and save tons of money at the same time.
AMERICA FERRERA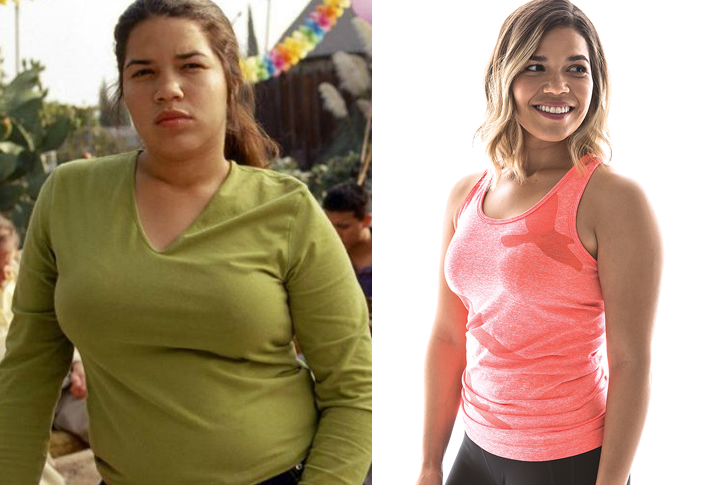 Hollywood celebrities are almost always under the criticisms of the media's prying eyes—or their fans and co-workers, for that matter. At times, though we don't usually see it, the result of the scrutiny about their weight is devastating to them and their family. However, most celebrities have mustered the will to plow through and rise above the situation, just like America Ferrera—credit to her grace and elegance.
Over the years, her weight played a significant role in her career. Best known for Betty Suarez's character in the hit comedy sitcom of ABC's Ugly Betty from 2006 to 2010, Ferrera started to make positive transformations in her weight. She tried to do a diet but found it ineffective for her. Ferrera found out that the most efficient way to lose weight is by having an active lifestyle like doing high-intensity workouts. She also tries to not skip breakfast as it's essential for optimal energy and health. Her meal consists of high-protein and lean meats, fruits, and vegetables. Drinking a lot of water is also at the top of her list. Now that she has children, Ferrera is even more mindful of what she's eating more than ever.
ARIEL WINTER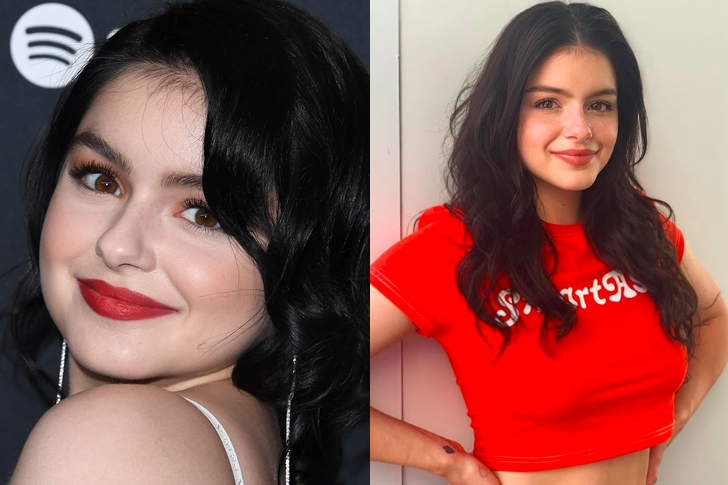 Most women in their teenage years usually have small body structures. However, when they reach a certain age, they start to accumulate more weight. Similarly, Ariel Winter underwent such body transformation. She is the voice behind the children's animation series Sofia the First and Alex Dunphy in the comedy series Modern Family. Through the years, she's also received criticisms regarding her body weight but decided to take action for a healthier body.
In her journey to weight loss, Winter's diet plan includes high-fiber meals like whole grains, vegetables, and fruits—lots of water is also essential. Apart from consuming healthy nourishment for her body, she also does yoga and light exercises. This way, weight loss is achieved with certainty. Presently, Winter is enjoying her fit body structure and is very happy with the result of her dedication—no need for weight loss online classes for her.
BRIANA CULBERSON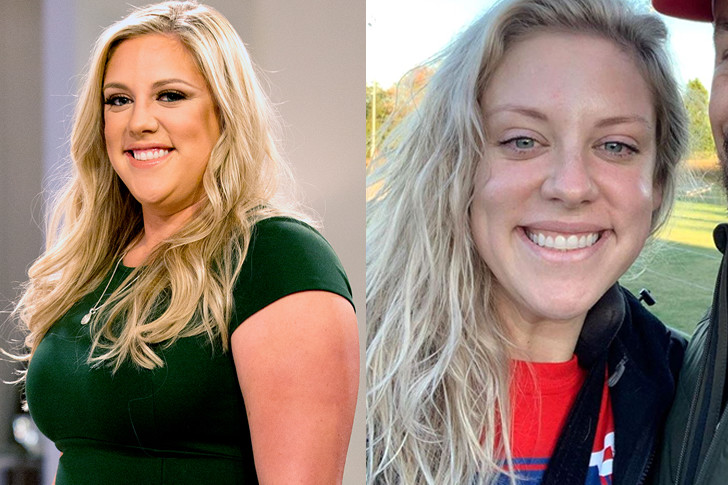 Briana Culberson is well-known for being the daughter of Vicki Gunvalson. Aside from having a celebrity mother, she was also put under the spotlight because of her weight. Since having an autoimmune ailment, she changed her diet to achieve a much healthier body. However, social media mongers always find a way to undermine her private life, even criticizing her choice of food, not knowing where it comes from.
For many years, she avoided social media because of her sensitivity and the effects of words on her. Fortunately, that didn't keep Culberson from achieving a healthy lifestyle. Now, the ER–nurse-and-mom-of-three celebrity is very fit, credit to her Keto diet. She has said that it changed her life for the better and even lessened her medical condition symptoms. Her diet includes a high-fat, low-carbohydrate eating habit. Culberson is now enjoying her newfound vigor since her diet change.
CARRIE UNDERWOOD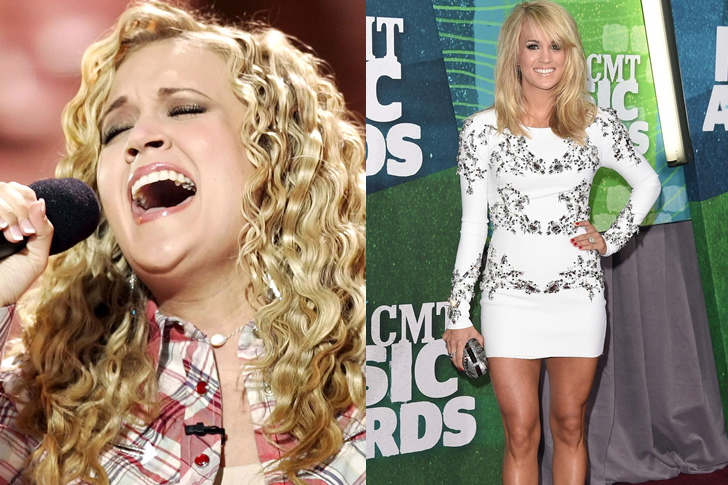 Excessive weight is mainly gained by women after childbirth, and shedding it off is no easy task. However, they can follow Carrie Underwood's example for helpful insights about her journey to weight loss. She gained several pounds during and after pregnancy and was at her heaviest during her stint as a judge in the reality talent show American Idol. During that period, she took weight-loss supplements and sometimes starved herself just to reduce her weight. Eventually, it became too much for her.
Underwood began to eat the proper meals and follow a vegan diet, which she paired with exercises throughout the day. She would do light jogging while pushing the stroller of her child and some pull-ups in the park. As a result of her lifestyle change, she has achieved a healthy body image. The singer's advice on weight loss is to eat well and exercise—the suitable investments for a healthier body!
CHARLIZE THERON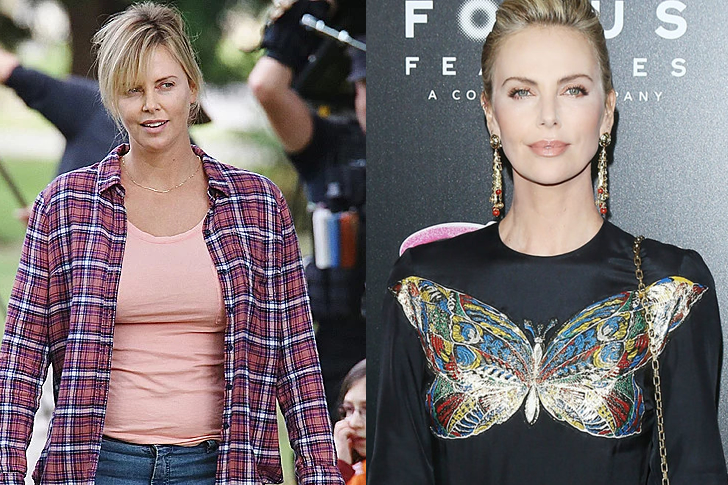 Having an ageless appearance in Hollywood certainly has a degree of advantage, and Charlize Theron just has that. Even at 45, her facial glow is that of a youthful actress. Her secret? A healthy diet and exercise. The celebrity actress even confessed she's a Pilates junkie and had tremendously changed her body. Charlize would reason with herself when it comes to "cheat" days and physical activity, telling herself that she should not eat much if she's not moving a lot.
In her diet, raw plant-based meals like green salads—paired with juices—are included. Theron also emphasized that she feels best and happiest when she's not drinking alcohol and has enough sleep and eating healthy. Sometimes, her kids would ask her where she's going every time she heads to the gym, and she would tell her kids that she's going someplace to make her heart work for the longest time.
JENNIFER HUDSON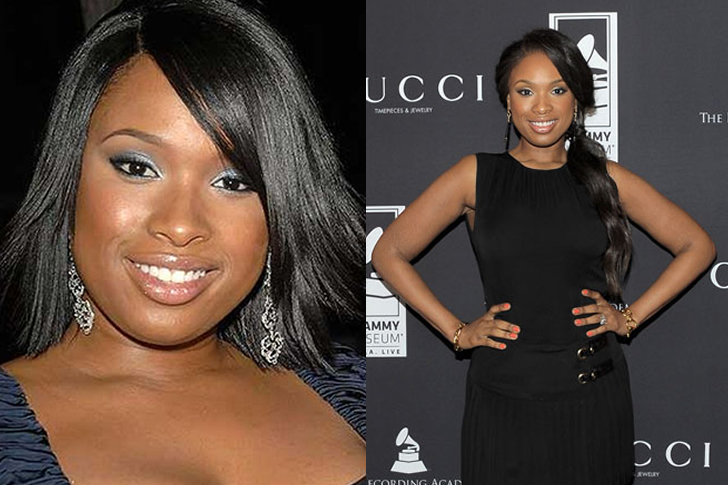 There was a time in Jennifer Hudson's profession where her body image was terrible. Consequently, it affected her career, and she was not able to land the roles she wanted. However, her career changed for the better when she started to shed off weight. Hudson became an ambassador of  Weight Watchers, a national organization aimed at helping people achieve their weight goal—and said that it was the only solution that worked to a noticeable degree, though she stepped down in 2014.
In an interview with Good Housekeeping, Hudson shared her diet. Her breakfast includes yogurt and fruits or egg whites scramble at times. When it's lunchtime, meats for protein and lots of greens—sometimes stir-fried broccoli and shrimp or grilled chicken salad or turkey sandwich. In the evening, Hudson would have chicken or fish by making sushi or tacos. Her advice regarding weight loss is that you have to do it for yourself. Regardless of her body figure, her career has flourished significantly over the years.
KATE HUDSON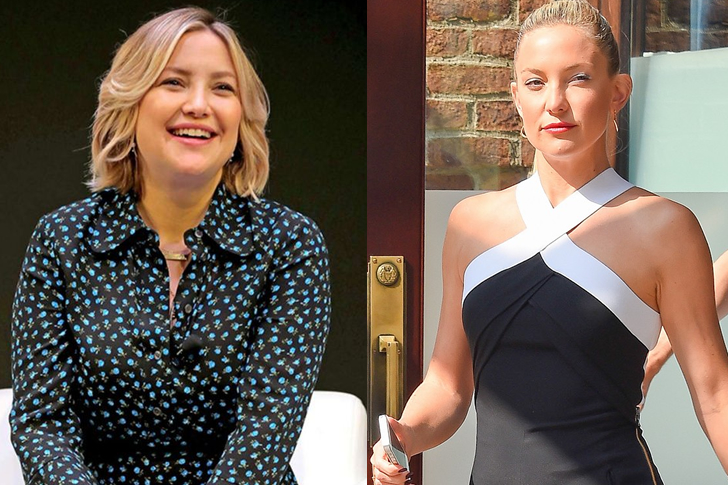 Over the years, Kate Hudson has had her fair share of weight issues in her personal and professional life. Following three pregnancies with her children, she gained a significant amount of weight. However, recently in an interview with Women's Health, she shared that WW International—in which she served as an ambassador— helped her body transformation and changed her relationship towards food. The organization has guided her on how to make healthier decisions.
In her pursuit of a healthier life, Hudson also incorporates intermittent fasting in her diet to shed off weight. During the routine, she only drinks celery juice or coffee or tea in the morning, then proceeds to eat her meal at lunchtime. Throughout the day, Hudson would squeeze workouts whenever possible, with Tracy Anderson Method and Pilates. Another way to maintain her health is by meditation, making it a priority for her physical and mental well-being—essential investments for a happy life!
MARIAH CAREY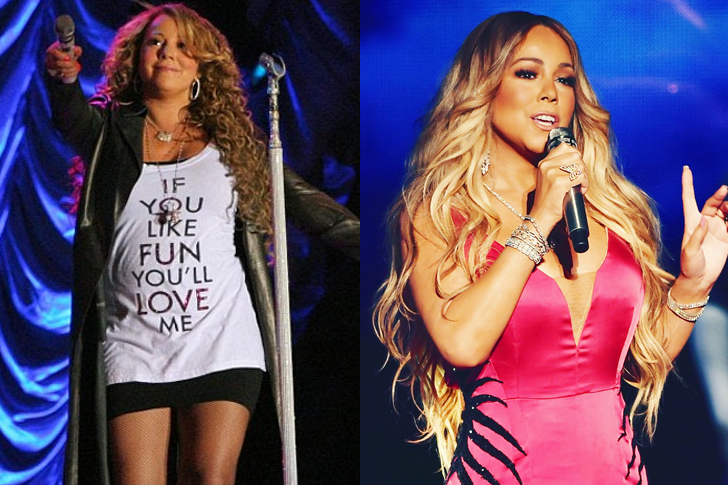 Aside from having a stellar singing voice, Mariah Carey is also admired for her curvy body figure. However, like other Hollywood celebrities who gained weight, she didn't escape the media's probing lens. Despite it all, she was able to cut back her weight into a slimmer figure than before. Carey shared her methods on how she managed to achieve such a desirable form.
She revealed that she eats only lean protein and vegetables in her diet and lessen processed sugar consumption. When the urge to eat sweets, she would turn to fruits like blueberries and mangoes. The songbird had also undergone gastric sleeve surgery to aid in her weight loss, resulting in a thinner body! It was worth the investment, that's for sure! Besides her body transformation, fans have also noticed a dramatic evolution in her fashion style since she catapulted to fame in the 1990s.
MELISSA MCCARTHY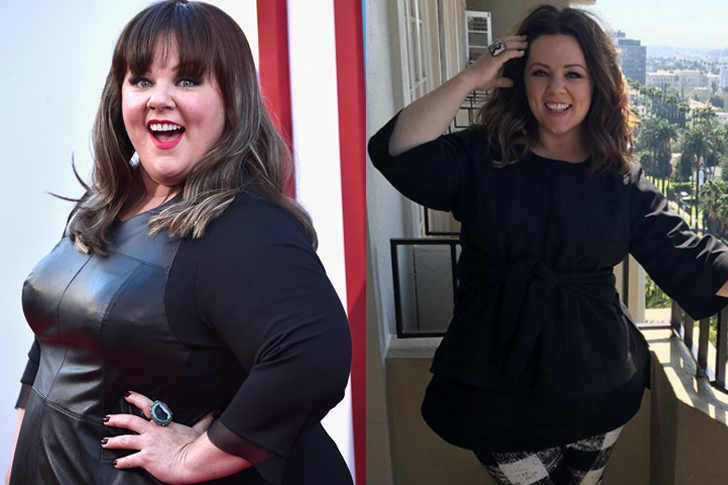 Women looking for inspiration when it comes to body positivity and weight loss should look up to Melissa McCarthy. Besides being funny, the actress also tickles aspiring women's hearts in their pursuit of a healthier life. McCarthy candidly shared her journey towards weight loss and how she felt being in the spotlight constantly scrutinized about her weight—which to a certain degree played a significant role in her career.
At one point in her career, she tried an all-liquid diet that was supervised by a doctor when she landed a role in Gilmore Girls. As a result, she lost 70 pounds but felt very starved and crazy half the time. However, the secret to her weight loss success is the Keto diet—low-carbohydrate, high-protein meals. She also consumes high-fiber food and staying hydrated all the time. These are what help McCarthy maintain her healthy body these days.
NICOLE RICHIE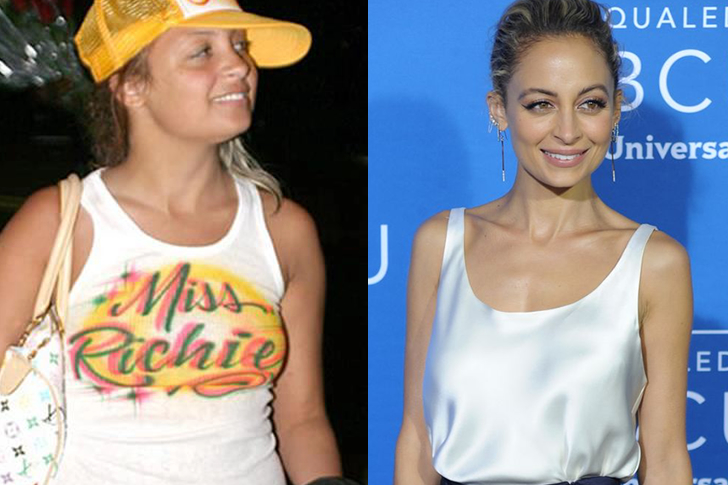 Nicole Richie is perhaps one of the notable celebrities with alleged weight loss issues. However, The Simple Life actress has long since revealed that it was due to her workout and diet. Looking at her health routine, it doesn't look like so. With the former reality star having two children, she's inspired by her husband—Joel Madden—to eat wholesome, natural foods that include vegetables and fruits.
According to Fitness Clone, Richie prefers homegrown herbs and vegetables. Furthermore, she opts to have a liquid diet—drinking six juices a day—and avoid nicotine, alcohol, and caffeine. However, she also incorporates exercises in her health routine, mixing things up to keep her from getting bored with the activity—treadmill, jogging, walking, weightlifting, and elliptical machines. Richie has emphasized that the secret to maintaining a healthy lifestyle is to spend time outdoors—great investments for the body.
REBEL WILSON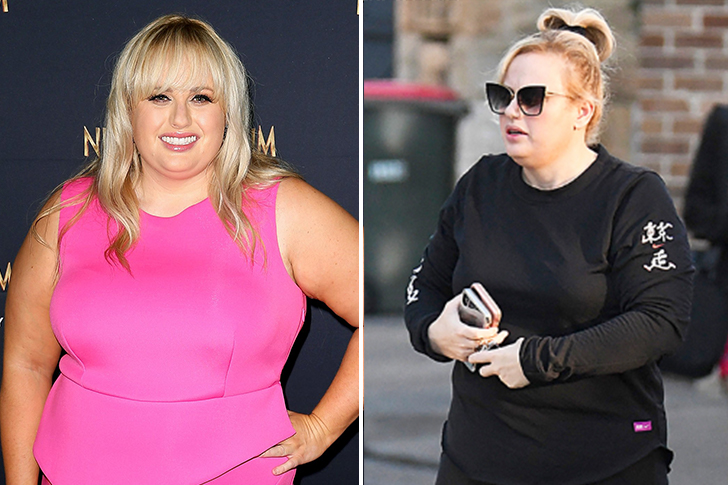 Another success in the journey of shedding off weight is of Rebel Wilson. This Australian actress, singer, comedian, and producer had her own battle to achieve a healthy figure. As for most fans, they were used to her having a large body form but were shocked when she shared a photo of her slimmer figure. She shared her secret to her remarkable body transformation—eating a high-protein diet.
Wilson revealed she's doing the Mayr Method diet and working out with her trainer in shedding off weight. In a video, she's seen literally flipping tires! In addition, she also does battle ropes and stair sprints—a degree of high-intensity exercises. As a whole, her weight loss program consists of signature detox, which includes mental health sessions, spa treatments, a thorough diet, and a fitness revamp. Wilson has never felt younger and healthier with her newfound body form.
SHANNON BEADOR
Shannon Beador first appeared in the reality show The Real Housewives of Orange County in 2014 and gained prominence. However, she also received some scrutiny due to her weight—but like many people with bodyweight issues, she decided to visit a specialist to know the ways to a healthier body. Since then, Beador has shaved off several pounds and managed to maintain her healthy weight. Shannon shared her simple secret to her weight loss—diet, diet, diet. That's it!
Choosing the right food to nourish the body is what Shannon shared, as she's not fond of working out extensively. She thinks that 90% or more should make up healthy meals and the remaining 10% should consist of your exercise. In her diet plan, she always follows the line of "It's what you eat. It's what you put into your body." Simple investments yet effective in achieving a healthy body.
STAR JONES REYNOLDS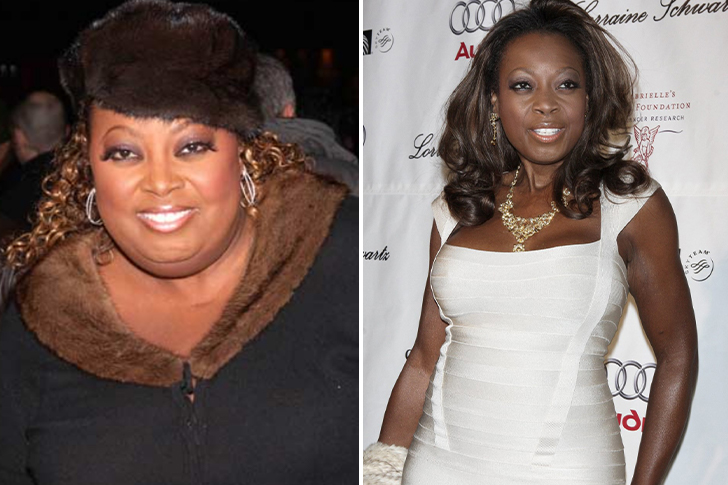 Another incredible body transformation in Hollywood celebrities is that of Star Jones Reynolds. This remarkable television personality is one of the original co-hosts on ABC's morning talk show, The View. With most people who have weight gain, she, too, has her struggles with weight loss. Reynolds' journey to weight reduction has started by seeking the assistance of fat loss specialists and trainers—and the biggest factor for her decision was preventing heart disease, which was rampant in her family.
She began her quest by fully omitting meat, dairy products, and refined sugars in her diet. Moreover, Reynolds stopped consuming unhealthy fat burners and instead substituted green tea extract and protein powders. With her trainer, she also incorporates workouts—both cardio and resistance exercises—into her lifestyle. Diligently following her healthy routine, she now maintains a fit and curvy body figure—credit to her conviction for a healthy living.
TEDDI MELLENCAMP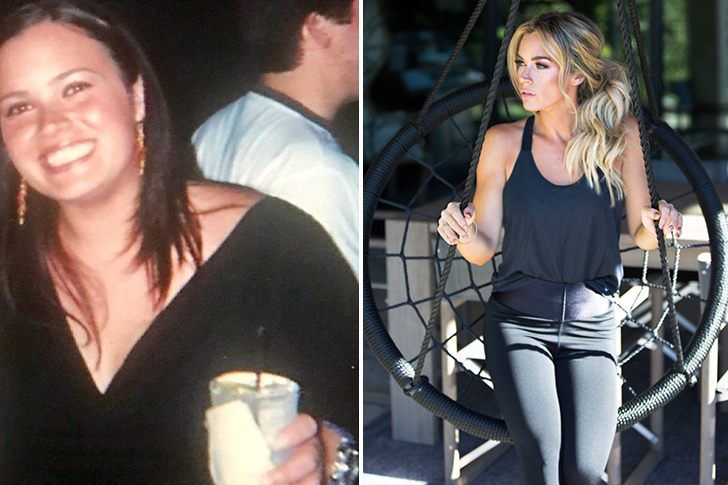 Teddi Mellencamp has an impressive weight loss journey of her own. She has had fluctuating bodyweight throughout her life and made it difficult for her to lose weight. Though it was an easy journey for Mellencamp, she still managed to achieve the incredible body transformation that most women desire. If you have the same problem as her, worry no more as she shared her secret to her healthy body.
Aside from eating healthy, staying active throughout the day is one of the essential steps in achieving a slimmer and healthier body. After achieving success in her own weight reduction goal, Mellencamp created her weight loss program. In her diet regimen, only 700 calories were allowed for daily consumption and mainly consisted of soup on dinner. In addition, one-hour cardio exercises are also included each day. As a result, a tremendous degree of weight loss is achieved!
VALERIE BERTINELLI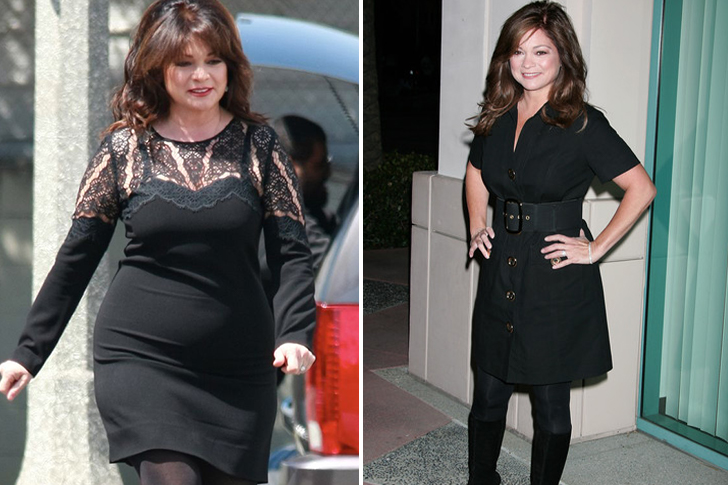 At the age of 60, Valerie Bertinelli has maintained a youthful physique and aura, which is fascinating for women. Her form was understandably slimmer in her younger years, and she shares her secret in achieving such a healthy body. According to her, the secret to a healthy body is just really portion control to a reasonable degree. Mainly, her diet was based on the Jenny Craig Weight Management Program, which consists of pre-packaged meals to help clients lose weight.
Bertinelli's diet program was based on her needs but with the lowest calorie count, which was 1,200 calories per day. In the morning, she will have had one cup of non-fat milk and a banana cereal. Her lunchtime was served with one cup of strawberries, garden salad, and a turkey burger. Chicken fettuccine and one-half cup of carrots were served at dinner. Through this program, she achieved an enviable figure.
CHARLES BARKLEY – DIET AND EXERCISE
A while back in the courts of the NBA, Charles Barkley was fit for every game, however, when he started to gain extra pounds, he was led to his own weight loss journey. He decided to shake up those pounds through getting himself a personal physical coach of his own. Also, he subjected himself to a health and nutrition journey by welcoming as many vegetables into his system.
Barkley finally lost 40 pounds and credited it to the veggies he has been eating. We don't think we can deny how eating vegetables can be very effective in losing weight. We also believe that if it worked for Barkley, it'll work for anyone too. But make sure to pair them with regular exercise and working outs so that you would feel alive and your body would be as healthy as it is when you were years younger.
As like all other celebrities who would give themselves away to wild lifestyle, David Banner did the same by exposing his body to eating anything bad or taking food excessively. His appetite for anything unhealthy reached to a degree that he earned 255 pounds in weight for it and just like that. With such toll on his health, it got to a point that he would suffer high blood pressure anytime which was very dangerous to him. Following his doctors' advice, he knew it was about time to make a lifestyle change and give his body the right food to eat. So wasting no time, he subjected himself to a healthy diet and extensive workout. Successfully, Banner lost 50 pounds and he is now healthier and leaner than ever.
You've Reached The End