It's an open secret to all, whether a fan or not, about how Taylor Swift adores her cats so much. She'd gush about them on interviews, give them a line credit in her songs, or even take them around to travels and events. In fact, her cats became famous in their own right, especially in the Swift community of fans. She also never failed to feature them on her social media posts and even post shout outs about her furry felines, Dr. Meredith Grey, Olivia Benson, and Benjamin Button whenever she gets the chance. That's why if you follow Taylor, there's probably nothing left to know about her celebrity cats.
In Swift's Time interview in April 2019, she outspokenly admitted how she is obsessed with her cats. She credits them to be dignified, independent, and capable of dealing with their own life. True enough, Swift's cats, clearly embodies those characteristics and have even inspired movies and celebrities with their nature. As if fans don't know these yet, here are seven facts about Taylor Swift's furry loves.
1. DR. MEREDITH GRAY IS NAMED AFTER A TV CHARACTER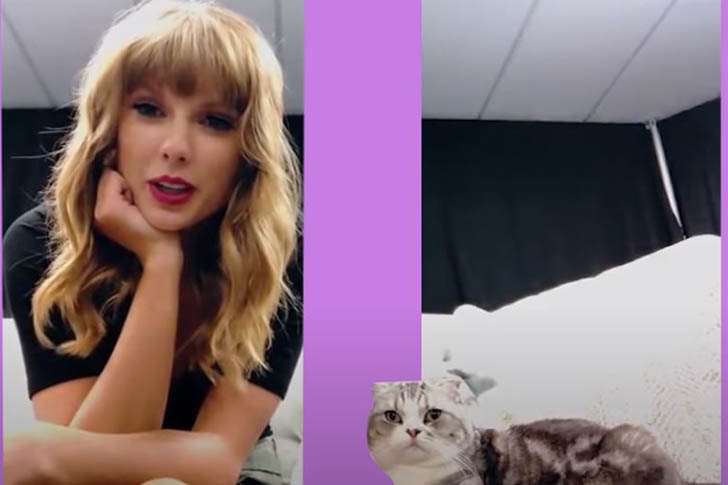 From Swift's cat name, she gives away just how much of a fan she is of the medical-based drama, Grey's Anatomy. Her cat Dr. Meredith Gray is a Scottish Fold cat she named after Ellen Pompeo's credit role in the TV drama, Meredith Grey. Here's a fun fact, in Swift's Bad Blood music video, Pompeo made a cameo.
2. OLIVIA BENSON IS ALSO NAMED AFTER A TV CHARACTER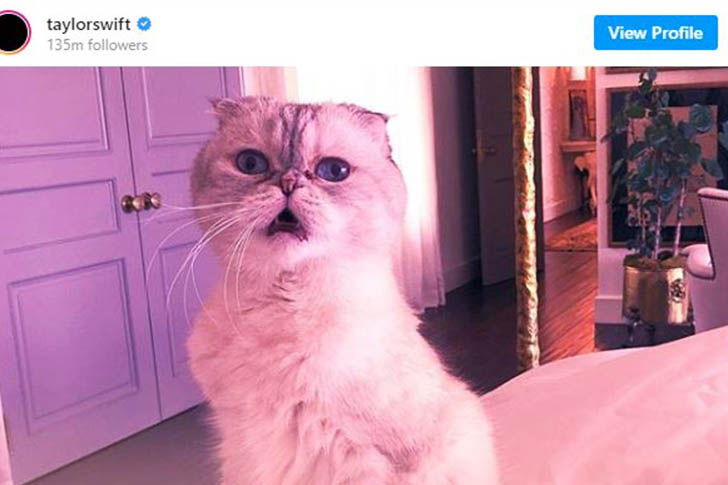 In 2014, Swift got a second Scottish Fold cat and named her Olivia Benson after Mariska Hargitay in her crime-drama Law & Order: SVU character. Hargitay also made an appearance in Swift's Bad Blood video.
3. BENJAMIN BUTTON IS ALSO NAMED AFTER A FICTIONAL CHARACTER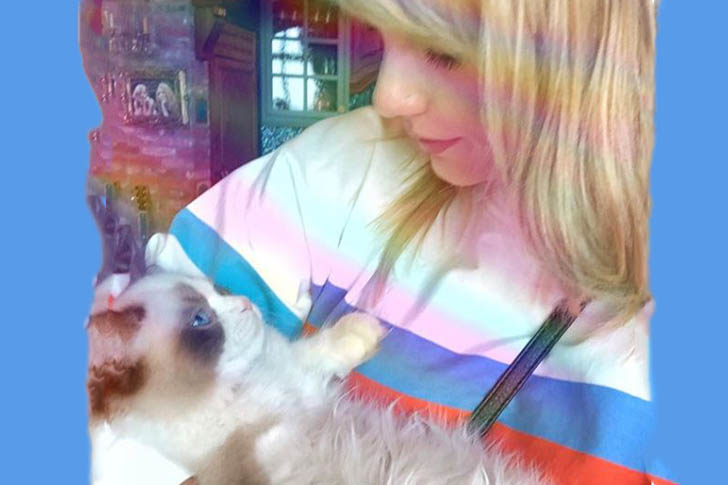 Looking more obvious with Swift's pattern in naming her cats after her favorite fictional characters, she named her adopted cat after Brad Pitt's credit role in the movie, Benjamin Button. However, Pitt was not in her Bad Blood music video.
4. BENJAMIN BUTTON WAS AN ADOPTED CAT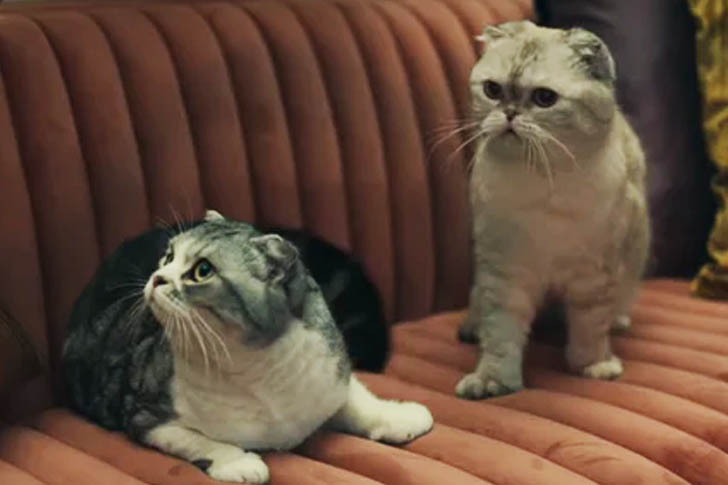 On the set of her Me! music video, Swift met the Ragdoll cat and immediately fell in love with him. In her Instagram Live post on April 26, 2019, she revealed how she truly fell in love with the cat the moment Brendon handed him to her and how she on the spot took him in as her own. Take a good look at the time marked by 2:10 to see how she instantly connected with Benjamin Button.
5. SWIFT FEATURED ALL HER CATS IN HER' ME!' MUSIC VIDEO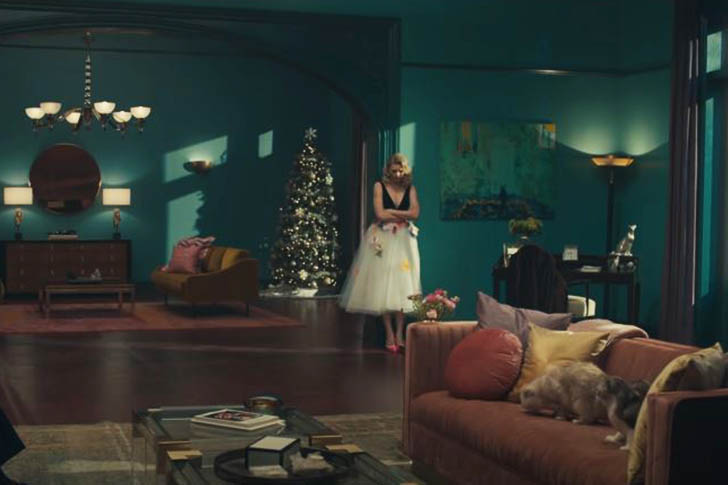 Meredith and Olivia were also in the Me! music video with Benjamin. Apparently, all her fur babies made an appearance, and they were absolutely unbothered while Swift and Brendan Urie argued in French at the beginning of the vid. Check out Olivia and Meredith's credit appearance at the 0:24 mark of the video.
6. SWIFT TRAVELS WITH MEREDITH & OLIVIA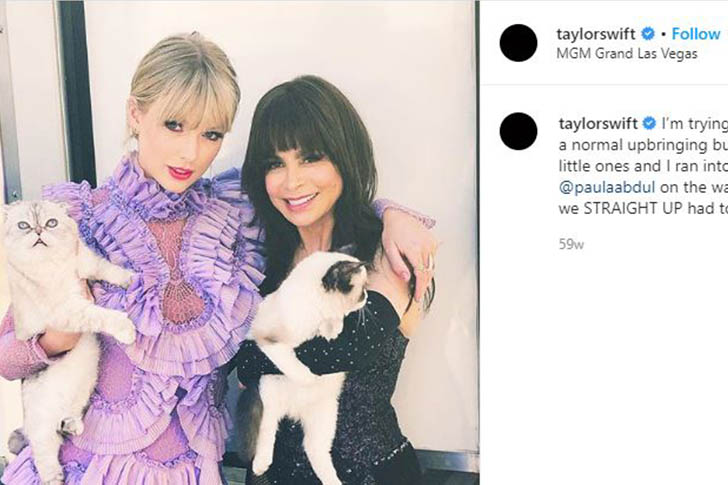 Most cats are fine just by lounging around their home. But not Meredith and Olivia, who enjoys traveling and gracing A-list events. Like, they were seriously in the 2019 Billboard Music Awards, meeting celebrities and having snapshots with them.
7. SWIFT'S CATS INSPIRED HER FIRST MAJOR MOVIE ROLE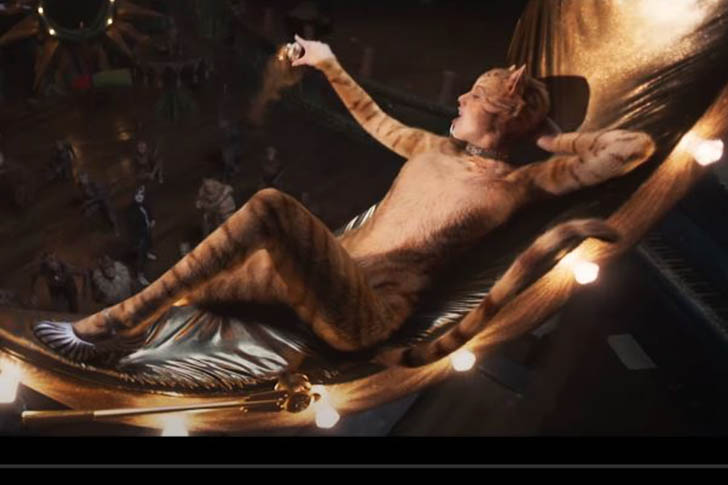 Because Taylor Swift loves her cats so much, she was inspired to take on her first major movie in the 2019 motion picture of Cats. Although she only has a few movie credits to her name, she's very much happy that her first major role was in the movie Cats. For her, there's no better feeling than doing it for her fur babies.