Hollywood romances are usually tagged as a spur of the moment relationships as most celebrities don't usually end up together for so long. Some marriages would only last for a year or two, while in some cases it only lasts for months. Although this stigma is present among Hollywood couples, there are those who defied the odds. Read on to see the Hollywood couple who managed to have their love game strong.
JEFF BRIDGES AND SUSAN GESTON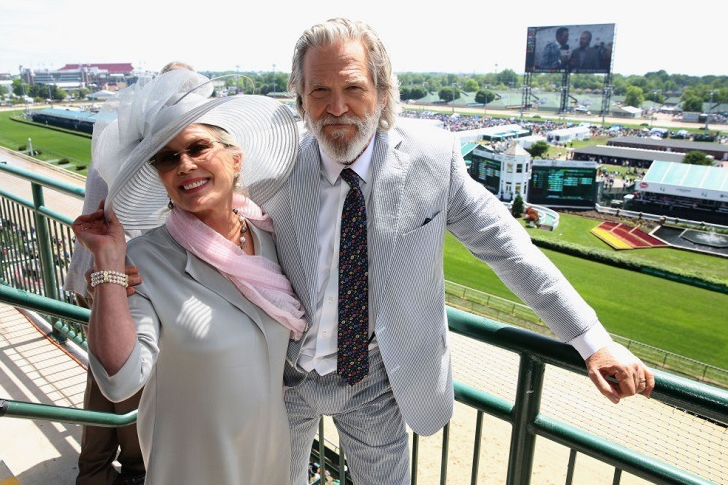 Known from a bloodline of great artists, Jeff Bridges also worked his way up to earn a name in the Hall of Fame. Both his parents are prominent names in the industry, namely, Lloyd and Dorothy Bridges. Jeff managed to meet his wife at the early age of 28. The couple met in one of their shooting locations and fell in love. Although the couple had a rough patch as Jeff was not ready to settle yet, Dorothy gave him an ultimatum, which prompted him to tie the knot.
His marriage to Susan Geston bore fruit to three beautiful and wonderful daughters Isabelle Annie, Jessica Lily, and Haley Roselouise, who all became women of their own. However, Jessica might probably make occasional headlines for her excellent songwriting skills. We guess the Bridges line of Hollywood big names might still live on, after all.
GOLDIE HAWN AND KURT RUSSELL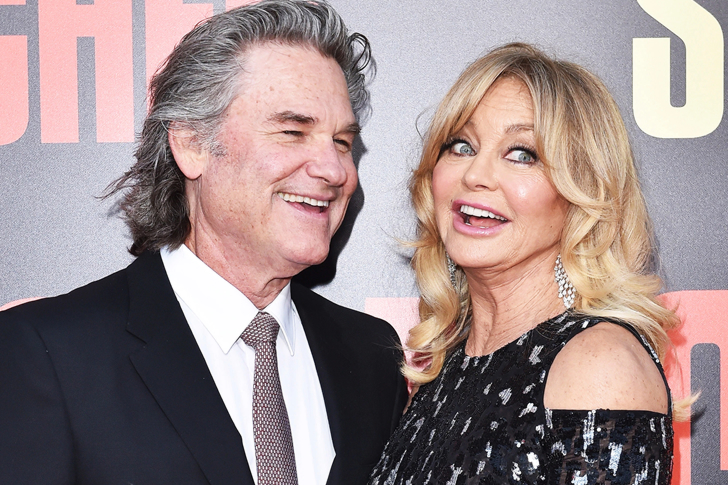 Thirty-seven years of being together yet Goldie Hawn and Kurt Russell are very much happy with each other's company. Considered as one of the most iconic duos in Hollywood, there won't be a chance for this couple to hire a lawyer because they were never married in the first place. Despite the fact that they aren't wed, they managed to keep their romance burning. Hawn and Russell do not believe marriage, as they'd point out that it's just a piece of paper.
However, if you're interested in the couple's background, here's a brief rundown. The couple first met on Valentine's Day 1983 but did not start dating until 1986. Together, they raised one son, and Kurt also acted as a father to Goldie's first daughter, Kate.
CATHERINE ZETA-JONES AND MICHAEL DOUGLAS

Their age gap didn't really cause that much fuzz in terms of making their relationship work. Catherine Zeta-Jones and Michael Douglas remain in-love despite the 25-year age gap. The couple even has a pre-arranged agreement where Douglas would have to pay Zeta-Jones a sum of $5 million a year if ever he'd cheat on her. Seeing where they are now, it seems like that sum can go to other investments as he does not have any plans to look the other way.
Apart from being one of the longest surviving couples in Hollywood, Zeta-Jones and Douglas' union is also one of the wealthiest.Together, they have an impressive investment portfolio in the industry. Their shared properties are littered not only in the United States but also across the globe. Their Westchester County home alone is worth $11.3 million. That's just one property!
STEVE CARELL AND NANCY WALLS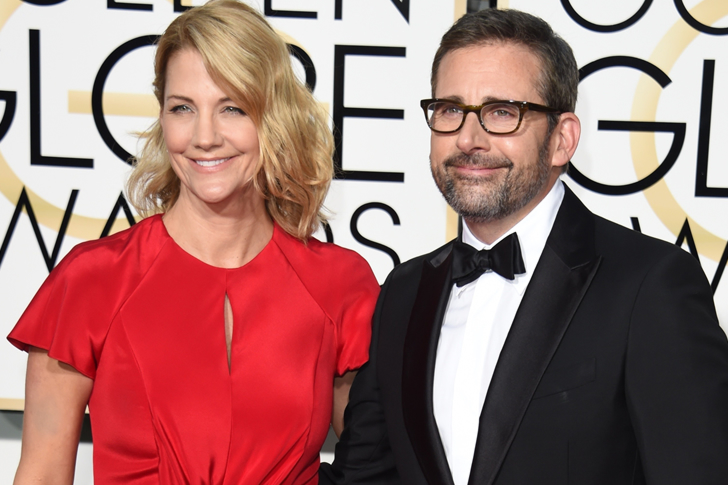 Writer-actress Nancy Carell is known for the films The 40-Year-Old-Virgin and Bridesmaids, and her marriage to comedian Steve Carell. The couple is keeping their relationship strong since they've tied the knot in 1995. At some point, Steve was Nancy's teacher, where she was actually intimidated by him. They eventually started dating and things went well for both of them. They've been together for 25 years together and have two kids, namely John and Elisabeth Anne Carell.
The couple has clearly enjoyed a long and lasting marriage. However, the road to their 25-year long union was not without its challenges. In true Hollywood fashion, speculations about the real status of their relationship floated here and there over the course of two decades. However, both Steve and Nancy were able to prove them all wrong.
MARK CONSUELOS AND KELLY RIPA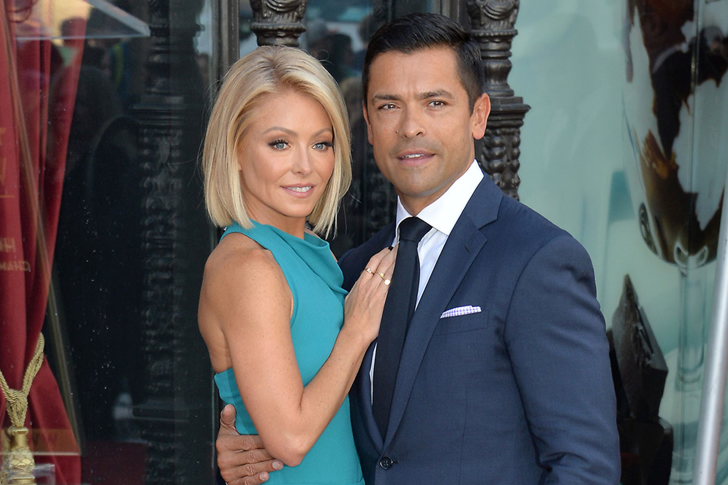 Twenty-four years strong and they are still keeping the fire burning. Mark Consuelos and Kelly Ripa's love story initially started when they worked together in All My Children. They played the roles of Hayley and Mateo. Their on-screen romance eventually transitioned to a real-life love story. The couple got hitched in Las Vagas where they lived a happy married life. Ripa still has a solid following as she hosts for Live with Kelly and Brian. Consuelo, on the other hand, is part of a hit series Riverdale.
Aside from growing their shared investments, the couple has also grown their family. Mark and Kelly became first-time parents in 1997 when they welcomed their eldest son Michael Joseph, then their daughter Lola followed in 2001, and Joaquin Antonio in 2003. Since becoming mom and dad to their three children, Kelly and Mark have decided to keep much of their personal lives private.
TIM MCGRAW AND FAITH HILL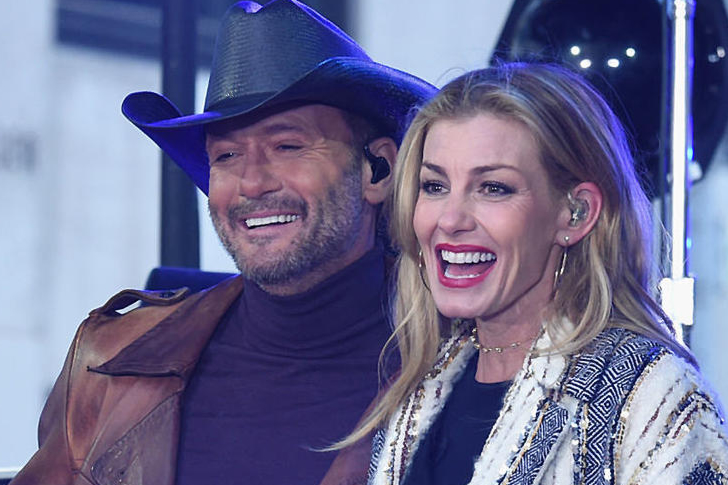 Tim McGraw and Faith Hill are still going strong. Not only are they tagged as great stage performers, but also amazing country singers. The award-winning couple, however, made it to the headlines that their marriage is going down the drain. The news was then debunked as they still managed to have a statement though their reps that they won't be hiring an attorney to take care of separation papers.
It is no secret that the iconic couple has one of the longest marriages in the entertainment industry to this day– 24 years to be exact. Both surely won't need any lawyer to settle difficult matters between them as they recently released never-before-seen photos for their anniversary on their Instagram. Their 24-year relationship, along with a combined net worth of $170 million, also produced many award-winning songs, a collaborative album, and of course, three kids.
VIOLA DAVIS AND JULIUS TENNON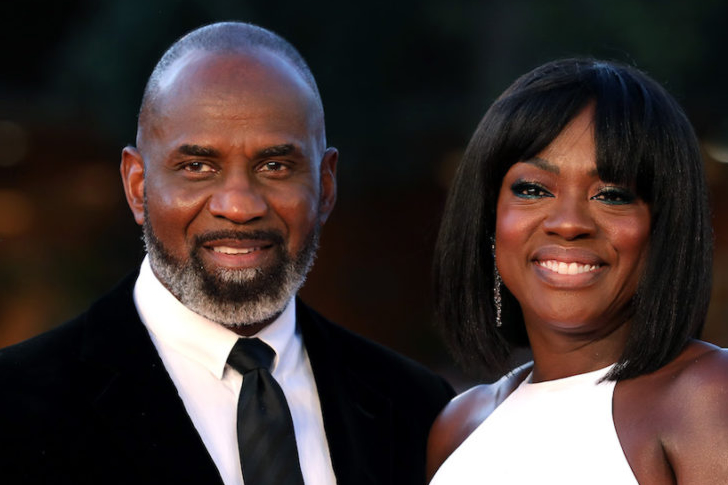 Known as the first black actress to bag the Triple Crown of Acting. Viola Davis managed to make it to the Hollywood spotlight. She managed to win an Academy Award, two Tony Awards, and an Emmy Award. She managed to earn a name in Time Magazine's 100 Most Influential People in the world in 2012 and 2017. She earned the following for her movies, such as The Help and Widows. A strong woman as she is, she fell in love with her co-star, Julius Tennon, and they tied the knot in 2003.
In the widely followed series, Viola Davis played the role of a defense attorney, while Tennon was only a supporting character. However, Justin Tennon has had his share of acting flicks and performances, appearing in Friday Night Lights, Faster, and Won't Back Down.
BEYONCÉ AND JAY Z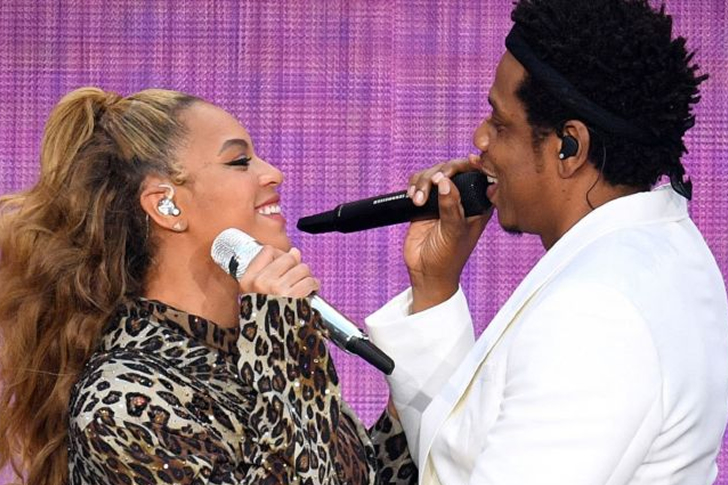 Queen B and Jay-Z got their love game strong. The celebrity couple has been married since 2008, and they managed to patch up their rocky relationship. There was a time when Jay-z reportedly cheated on Beyoncé, yet they chose to stay together and focus on their family life. Despite the drama that went on in their relationship, they stayed together with three of their kids. The couple has three kids, Blue Ivy and their twins Rumi and Sir Carter.
Pop culture refers to this power couple as "Jay and Bey," and Jay-Z's hit single Bonnie and Clyde can serve as an accurate depiction of their relationship. The artists have their own share of hit singles, albums, and successful tours. Recently, Jay-Z just upped his net worth to $1 billion, making the Carter household's savings more massive. However, this $1 billion net worth didn't solely come from album sales.
ANNA KOURNIKOVA AND ENRIQUE IGLESIAS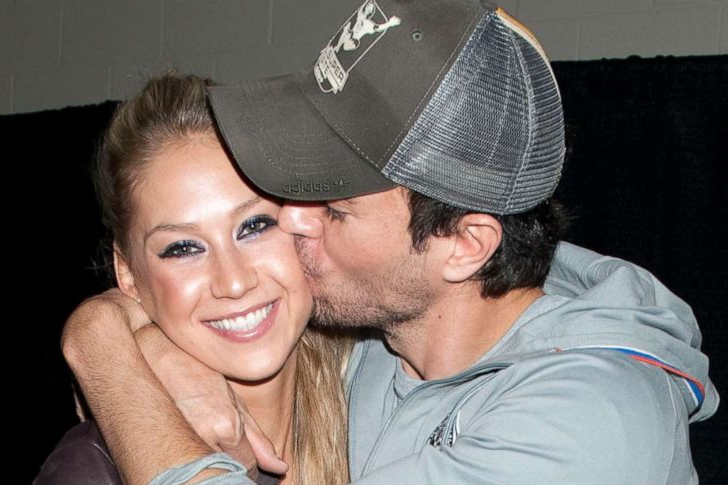 The '90s kids are well aware of who Anna Kournikova and Enrique Iglesias are. The power started dating in 2001. Although they don't have plans of tying the knot, they have three kids, they had twins in 2017, and their youngest was born last February 2020. Despite the difference in their fields, the couple managed to have a balanced relationship. Iglesias is best known for his Latin Pop music, while Kournikova, on the other hand, dominated the world of tennis.
Who couldn't possibly remember the hit song Hero from Enrique Iglesias back in the early 2000s? However, Hero wasn't the song that brought the singing sensation and the tennis star together. It was on the set of the music video for Enrique's song Escape, wherein the two met and eventually fell for each other. Since then, Anna and Enrique have kept their relationship to a certain degree of privacy.
HARRISON FORD AND CALISTA FLOCKHART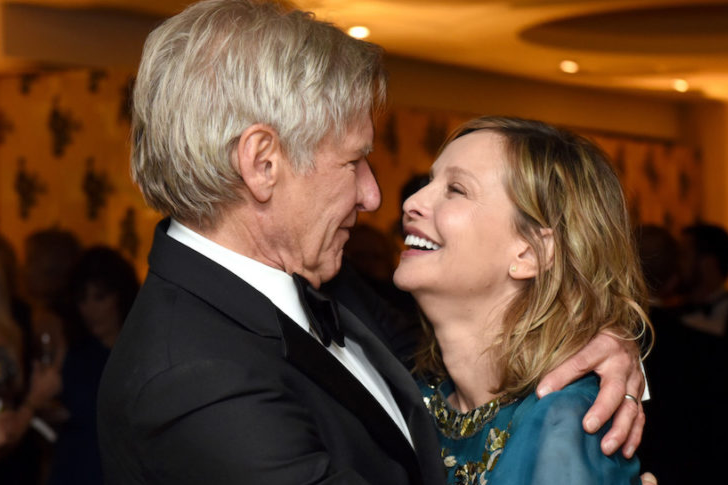 Harrison Ford and his wife Calista Flockhart worked their marriage through. The couple started dating in 2002, where they eventually tied the knot in 2010. Ford went through two failed marriages, which were sorted out by his lawyers. Earning a big name through his movies such as Star Wars and Indiana Jones, his career kept pushing forward. Although his cashflow is intact, he went through failed relationships.
In the Golden Globe Awards on January 20, 2002, cupid's arrows started shooting for Harrison Ford and Calista Flockhart. Since that eventful red carpet event, they went from one date to forever when the Star Wars actor proposed marriage to the Ally McBeal star over their Valentine's weekend in 2009. They got married in June 2010 at Sta. Fe, Mexico, where the production set of Cowboys & Aliens was to be filmed.
SACHA BARON COHEN AND ISLA FISHER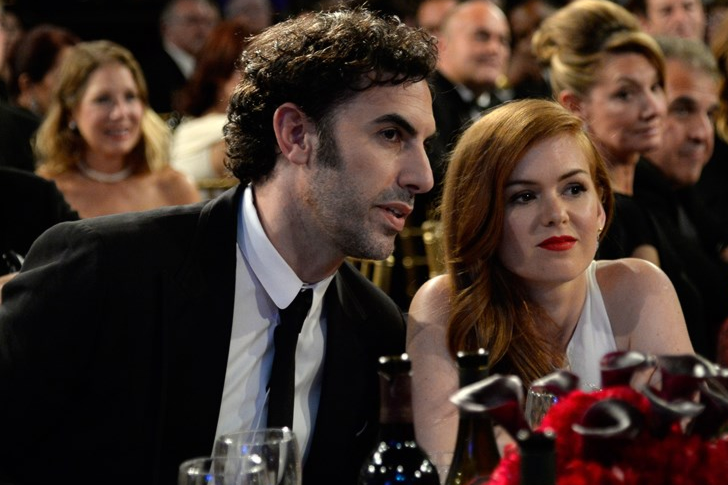 Sometimes, when we meet someone, we feel as though we are too different that we will never get along. However, as you form a stronger bond with one another, you will soon feel like there is actually a way to make things work. Actor Sacha Baron Cohen and actress Isla Fisher certainly found a way to know each other better and get along despite their differences in cultural background, life preferences, and even genres they work within the film industry.
Known for his role in Borat, Cohen managed to gather a solid fan base. He is well known for his mustache and multi-colored hats. He is a master at making people laugh, too. Aside from his quirky persona, he also managed to marry the beautiful Fisher. The couple tied the knot in 2010 but met in Sydney in 2002. Fisher eventually converted to Judaism as their relationship progressed.
EILEEN DAVIDSON AND VINCENT VAN PATTEN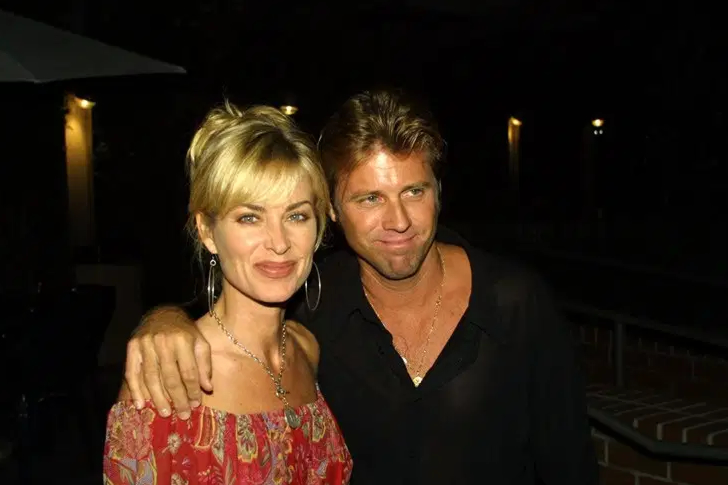 Sometimes, life gives us a shot at what we think might be forever. However, we end up losing it. Not everyone who comes into our life will stay, but everyone we meet should always be treated as a blessing because they come in and out for a reason. Vincent Van Patten had his first shot at love when he married Betsy Russell. They gave love a shot, but they were not able to pull it off. With the help of attorneys, they were able to finalize their separation.
They met on the set of The Young and The Restless. Along with the show's success is their love life. They eventually tied the knot in 2003. The couple shared a son, Jesse Thomas Van Patten. Their family life is something a lot of people envy. A beautiful couple and a charming child living the rich and famous life is not something a lot of people can achieve.
ELLEN DEGENERES AND PORTIA DE ROSSI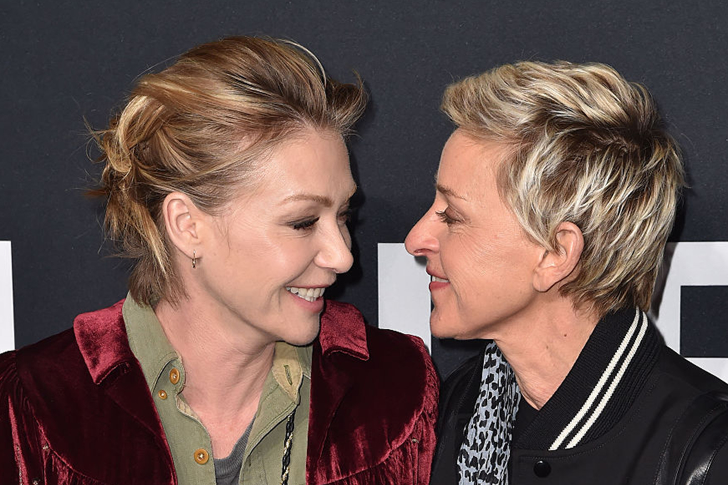 Ellen DeGeneres and Portia De Rossi are two iconic names in the LGBT community. The couple made it big when they announced their marriage in 2008. But the couple has been in a relationship long before getting hitched. As of this date, they have known each other for two decades. DeGeneres, who is a talk show host, managed to gather a huge following. They faced several divorce rumors and issues about their relationship.
Her talk show The Ellen DeGeneres Show is her biggest investment since 2003. Before her big TV show, she was also a star on Ellen, which ran from 1994 to 1998, and The Ellen Show, which was on TV from 2001 to 2002. Being highly prolific in her career, you wouldn't think she'd have time for love. On the other hand, De Rossi was born in 1973 on the same birth month as DeGeneres.
KEVIN BACON AND KYRA SEDGWICK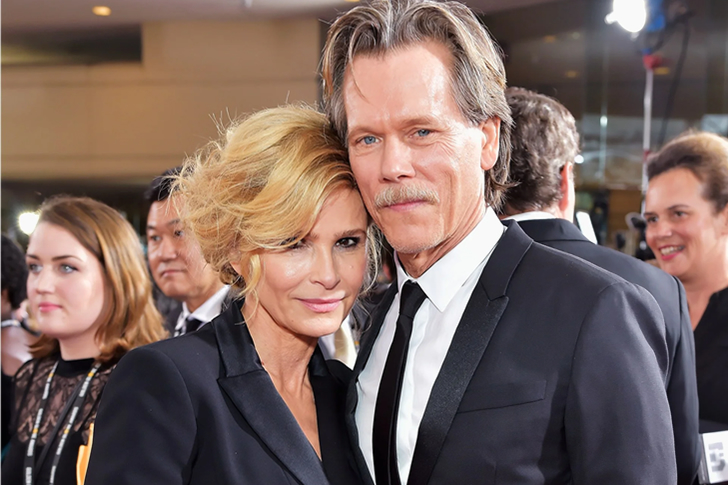 Talk about true love, Kevin Bacon and his wife Kyra Sedgwick has been married for over 31 years. The couple is still going strong, and it seems that they are stronger than ever. The Hollywood couple first met and got to know each other during the production of one of their films. The 1988 TV Movie Lemon Sky allowed them to cross paths. They eventually tied the knot in the same year, and as their relationship flourishes, so did their career.
Born on July 8, 1958, Bacon has been spotted in many Hollywood films like A Few Good Men, Footloose, Sleepers, Balto, JFK, Apollo 13, and many more. Other than his obviously impressive resume, The Guardian even said that he was one of the best actors ever to have never received a nomination from the Academy. In 2003, he got his star on the Hollywood Walk of Fame, which is an understated achievement.
JUSTIN TIMBERLAKE AND JESSICA BIEL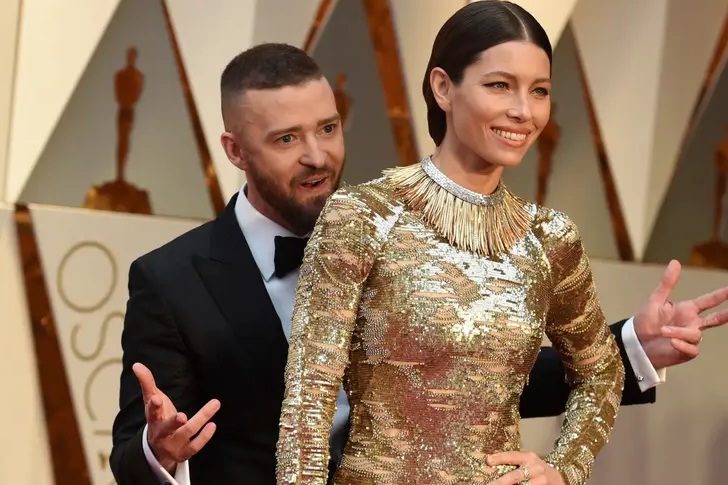 Having been through tough times in terms of previous relationships, Justin Timberlake managed to find his way back into love. He was linked to big names in Hollywood, such as Britney Spears and Cameron Diaz. However, after having been through a rocky past, he finally settled with the actress, Jessica Biel. The two tied the know it 2012 and have been inseparable since. The duo gave birth to their firstborn, Silas, in 2015.
Hailing from Tennessee, Timberlake has been a powerhouse in the music industry in the last few years. As a songwriter, a record producer, and an actor on top of his singing career, his talents really helped him a lot in building his profile. He actually started early in Star Search and The All-New Mickey Mouse Club when he was just a kid. Eventually, he rose to fame when he joined the iconic boy band NSYNC. Soon, he went on a solo career and, in the process, received not just one but two Grammy Awards for his album Justified in 2002.
ELIZABETH BANKS AND MAX HANDELMAN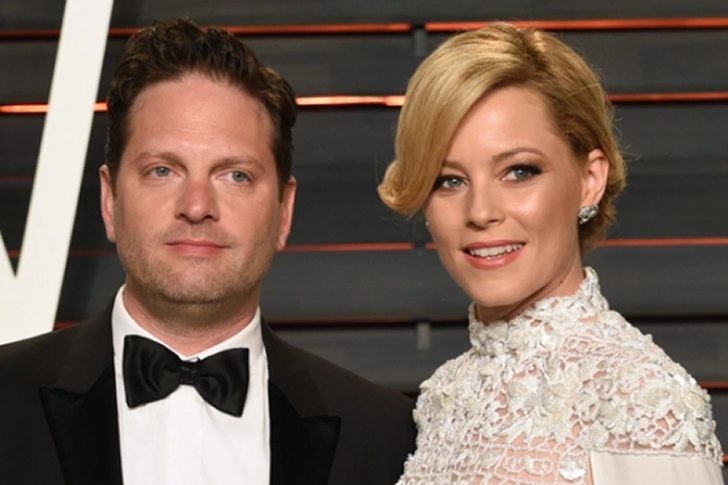 Some love stories start with a big romantic gesture and a lot of audiences, but did you know that intimate and quiet relationships also occur in Hollywood? Not all couples love the limelight and being constantly followed around by the paparazzi. These two certainly like the idea of letting their love grow in private. Waiting for years before officially tying the knot, Elizabeth Banks and Max Handelman is one of the celebrity couples who worked hard for their marriage.
Tying the knot in 2003, the couple has been married for over 16 years. The couple started their romance in college, and they've been together since. Though they have a low-key relationship compared to their peers, they haven't been through divorce lawsuits as they stepped away from the public eye. Surely, they know that when not a lot of people get involved in something as personal as marriage, it tends to last longer and become so much stronger.
TOM HANKS AND RITA WILSON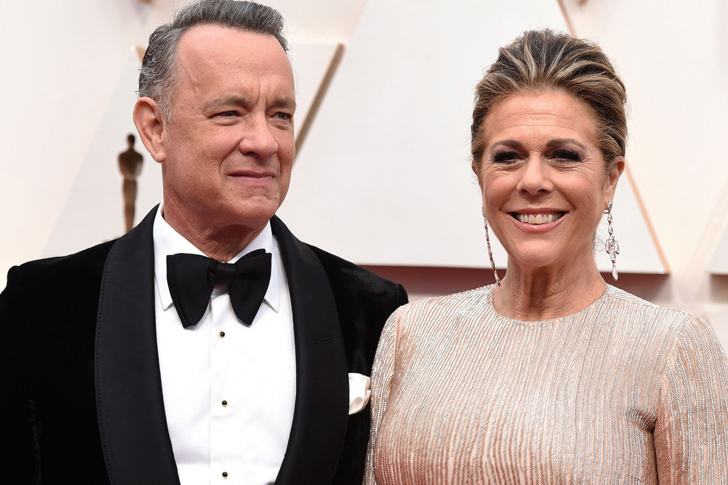 Decades of being together is no match for any trial that life may throw at you. When you have someone who is beside you at all times and who will never give up on you, you tend to become a stronger person. This is what happened to this pair that has caught our attention for the right reasons. Going strong through the years, celebrity couple Tom Hanks and Rita Wilson are looked up as an iconic duo. The couple recently went through tough times as they were both struck by the pandemic Covid-19.
Known for his role in Forrest Gump, Cast Away, and The Green Mile, Hanks definitely stocked up on savings. Rita Wilson, on the other hand, had her fair share of blockbuster films such as Jingle All the Way and Sleepless in Seattle. They've been married for more than three decades already.It is very inspiring to have someone to look up to when we are looking at our own relationships. If our Hollywood idols can surpass anything, then so can we.
SAMUEL L. JACKSON AND LATANYA RICHARDSON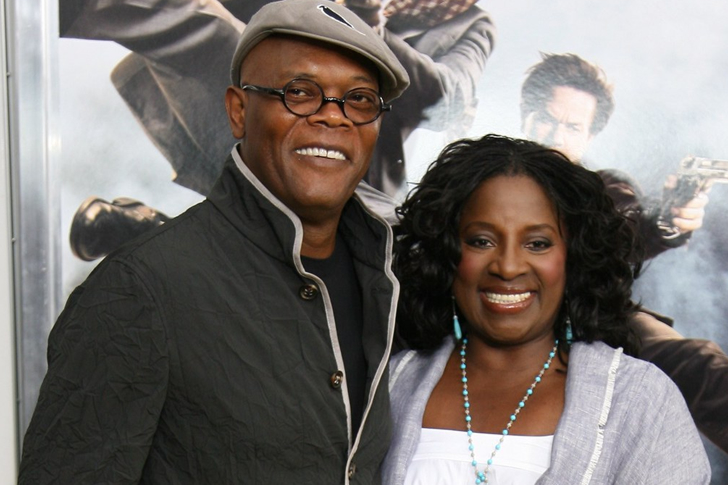 Being together for almost 40 years, LaTanya Richardson and Samuel L Jackson are still going strong. They might have been with each other for a long period of time already; they'd still gush about each other on social media. Both have starred in hitmaker films, which makes their net worth gradually increase over the years. They've been invested and supportive in each other's careers, making them flourish in their own fields.
Jackson is known for his memorable appearances in several blockbuster films. It is for this reason that he is arguably one of the most popular actors of his time. On top of this, he also has amassed a huge net worth from his time in the film industry. His films alone have already grossed up to $27 billion in the entire world. Some of the movie titles he was in are Juice, Goodfellas, Coming to America, True Romance, Jurassic Park, Fresh, and of course, the movies from the Marvel Cinematic Universe.
KATY PERRY AND ORLANDO BLOOM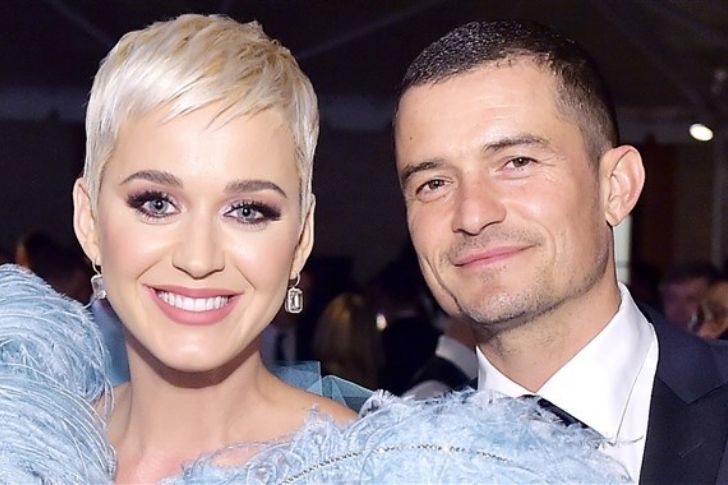 The big celebrities Katy Perry and Orlando Bloom were first spotted together in 2016. Their relationship was confirmed when Perry posted a picture of Bloom and herself together at the Cannes Film Festival. A year later, however, the couple broke up and took a year apart from each other but got back together again in 2018. They got engaged on Valentine's Day in 2019. The degree of attention that they received skyrocketed higher when they announced early this year that they were expecting a baby girl soon.
Born Katheryn Elizabeth Hudson in 1984, Katy Perry is a known singer and songwriter. When she was just a child, she loved singing and pursued music through gospel singing. Her first album was called Katy Hudson, but it did not receive the feedback that she wanted. However, when she moved to Los Angeles, her luck changed, and she became a successful musician. She also became a judge in American Idol in 2018. She has come a long way since her teenage years.
JUDY CHICAGO AND DONALD WOODMAN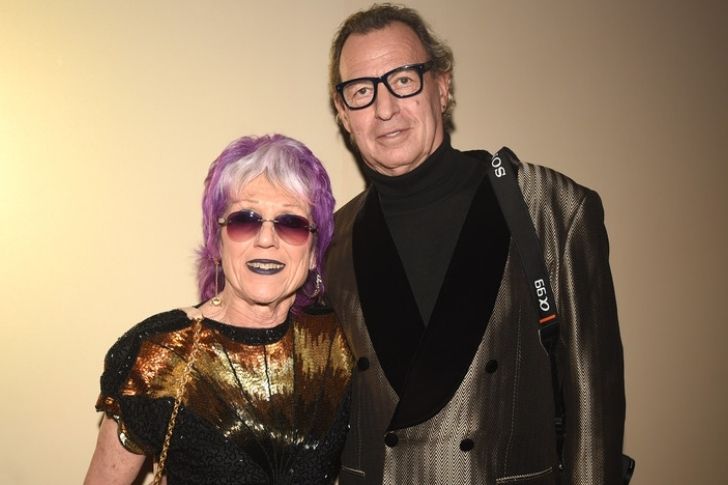 Falling in and out of love is not always a smooth ride. Oftentimes, you get hurt and so discouraged that we swear to never love again. After two misfortunes in her past marriages, the world-renowned feminist artist Judy Chicago, however, took a chance on love once again and married her third husband, famous photographer Donald Woodman. Both sharing a passion for visual and multimedia arts, the artist and the photographer grew their love together in collaborating in ingenious and passionate pieces as they journey through life together.
They got married in 1985, and are currently based in New Mexico, United States. With all the powerful masterpieces that Chicago has in her portfolio, and with Woodman's beautiful pictures as well, the two may have a fortune and a lot of investments to their name.When you both share the same passions, love is surely going to grow with it. You can express yourselves in the same way, and you can appreciate each other's efforts and progress as well.
TED DANSON AND MARY STEENBURGEN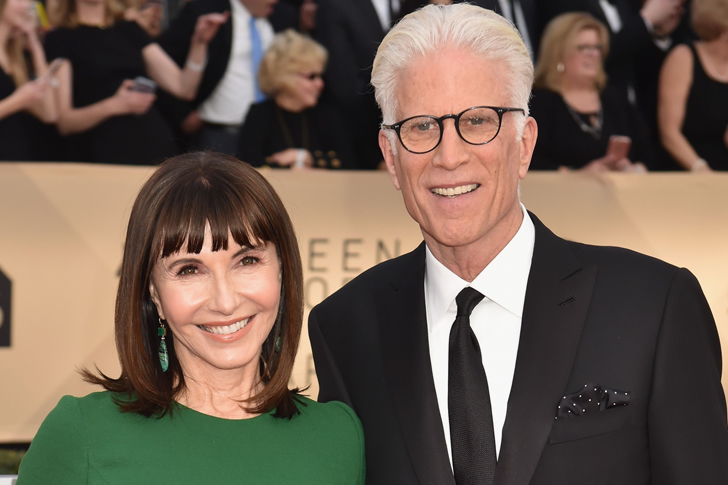 Ted Danson and Mary Steenburgen tied the knot back on October 7, 1995. The pair have managed to stay strong since then. To keep themselves busy, these two have remained active in show business. Danson gained most of his investments thanks to his stellar performance in The Good Place. The loved up pair is arguably one of the most adorable couple goals in Tinseltown. Their romance started when they worked on the 1994 adventure film Pontiac Moon together.
Even spending more than two decades together, the two remain devoted to each other. It's still the little things that make Danson swoon over his wife. He shares how much he adores her laugh and smiles. Steenburgen, on the other hand, cherishes her husband's great sense of humor. Now, the two are celebrating 25 years of their marriage but they still look like they're head over heels in love with each other. They've had their fair share of failed marriages, which may be one of the reasons why they knew how to work things out.
LISA KUDROW AND MICHEL STERN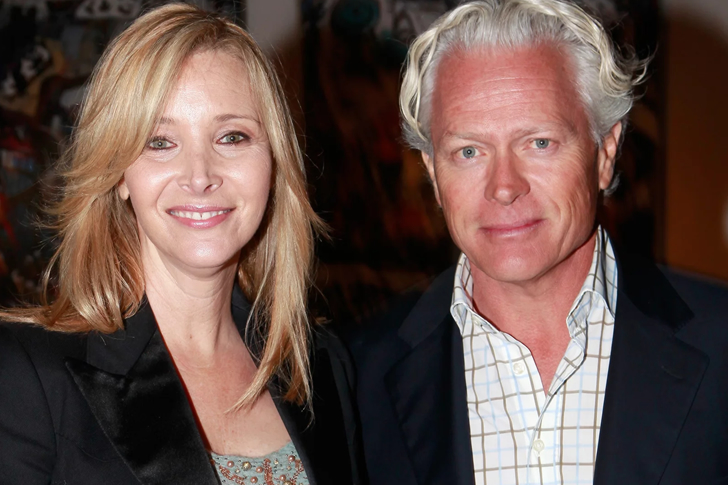 Lisa Kudrow, who is known as Phoebe Buffay in the iconic television sitcom Friends and Michel Stern, has been together since 1995. The couple has experienced marriage struggles, yet they managed to work things out without needing a lawyer. Like most couples, instead of letting the lapses go out of hand, they'd rather sit and talk it out. The two are affiliated in different fields in terms of their career path. While Kudrow is more focused on acting, Stern leans towards advertising.
Lisa Kudrow rose to superstardom when she was given the iconic role on the hit TV sitcom Friends. She has been by Stern's side despite the ups and downs of life. The two met in a charming yet unconventional manner—sort of like what her character Phoebe would end up doing. Stern was still dating Kudrow's roommate when the pair first laid eyes on each other. Kudrow was instantly smitten with Stern's charm and had to hide her apparent crush on him for a little while.
JULIA ROBERTS AND DANIEL MODER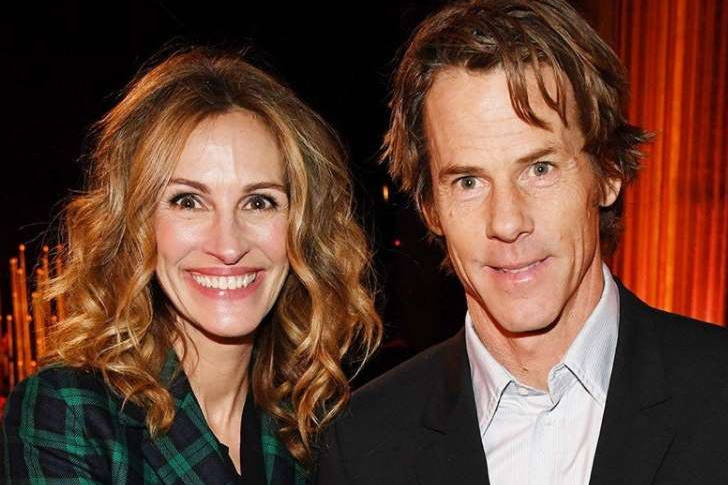 Julia Roberts is given credit for being one of the most bankable stars in Hollywood since she is also hailed as America's Sweetheart. She appeared in classic movies such as the international hit Eat, Pray, Love, Pretty Woman, My Best Friend's Wedding, and Monalisa Smile. With her charisma and iconic smile, it's easy to fall in love with a star like Julia. It also seems like Julia Roberts and Daniel Moder's bond is a match made in cinematic heaven.
Back in 1995, Daniel worked as a production assistant. He gradually rose through the ranks of cinematographer. Daniel also has some pretty high-profile gigs and investments under his belt with movies like Spider-Man 3 and Mr. & Mrs. Smith. Despite being America's Sweetheart, we all know Roberts had her fair share of crumbling relationships in the past. With her lawyers' help, she worked her way out of her marriage to singer-songwriter Lyle Lovett. On a lighter note, she met her Moder, which gave her another shot at love. And this time, it lasted.
MATT DAMON AND LUCIANA BARROSO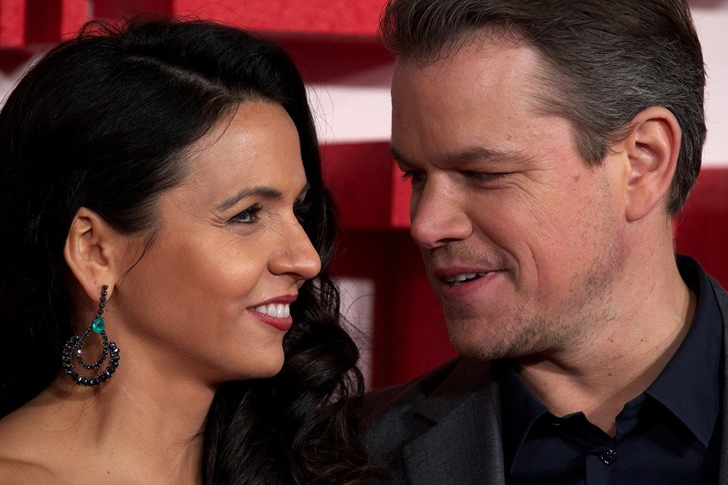 The 90's kids were heartbroken after it was announced that Matt Damon tied the knot. He and his partner Luciana Barroso got married in 2005. After more than 15 years, the duo is still going strong. Barroso, who worked as a waitress in Miami, managed to adapt to the limelight. Damon and his wife have three kids, Isabella, Gia Zavala, and Stella. The couple remains low-key in terms of their lifestyle, which probably means that money management is something that they both consider.
The actor and the Argentinian beauty aren't the typical Tinseltown couple you might come across. Despite their fame and fortune, they've maintained a pretty normal life. Barroso is rarely the type who would appear in interviews. Damon's wife isn't too keen on some social media action too since she doesn't have any accounts online. The couple has never experienced being the center of attention by the press either.
JAMIE LEE CURTIS AND CHRISTOPHER GUEST

One of the most iconic characters from Freaky Friday, Jamie Lee Curtis, is one of those cool moms you'd get to see on screen. Despite the noise when it comes to Hollywood love affairs, however, she definitely knows how to silence them. She and her long-time husband, Christopher Guest, managed to prove that Hollywood fairy-tale relationships do exist. It was mentioned that it only took Guest's one Rolling Stone photo for Curtis to fall in love with him.
With stable income from both parents, their two kids will probably never have problems with student loans.To give you a clearer picture, Jamie Lee Curtis instantly fell head over heels for This is Spinal Tap's star. The actress was lounging in her living room one fine day in the '80s, along with her friend, Debra Hill, who later ended up becoming the producer and co-writer for Halloween, a role that cemented Curtis into scream queen royalty.
VICTORIA AND DAVID BECKHAM

Definitely one of Hollywood's biggest couple, Victoria and David Beckham are still going strong even after two decades. With equally balanced careers, the duo is always in the spotlight. May it be in the world of sports, fashion, or music. Known as Posh Spice from the iconic '90s girl group, the Spice Girls, Victoria managed to balance her work-life with poise and elegance. When she decided to shift her focus, Victoria threw in investments in the fashion industry. Her husband, a former football player, on the other hand, is still doing well in sports.
A Spice Girl falling in love with a superstar athlete might seem like a plot to a really bizarre ad swanky movie, but it is the reality David and Victoria Beckham are living in. They are considered one of the most iconic pairs in the world of sports, fashion, and pop culture. The lovely couple started coupling up back in 1997. Since then, they have received nothing but support from fans, friends, and family.
JULIA LOUIS-DREYFUS AND BRAD HALL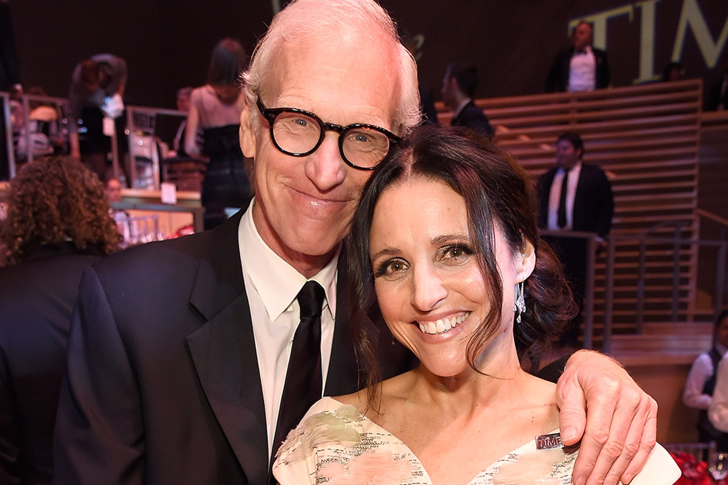 More than three decades of being together, Saturday Night Live stars Julia Louis-Dreyfus and Brad Hall are still going strong. They both met and got to know each other in college, and they eventually got married in 1987. Both are quite busy in their career in the entertainment industry. Though most of their time is spent on shoots and tapings, they'd still manage to keep the fire burning. They kept their priorities straight, as they kept their family on top of the list.
The Emmy award-winning actress and her husband share two sons together named Henry and Charlie. Being the doting husband that he is, Brad was there to support Julia when she was battling breast cancer back in 2017. Fortunately, the actress was able to beat the sickness and continued her career as an entertainer. Julia broke records when she won the Lead Actress in a Comedy Series six times in a row for exactly the same role.
KEITH RICHARDS AND PATTI HANSEN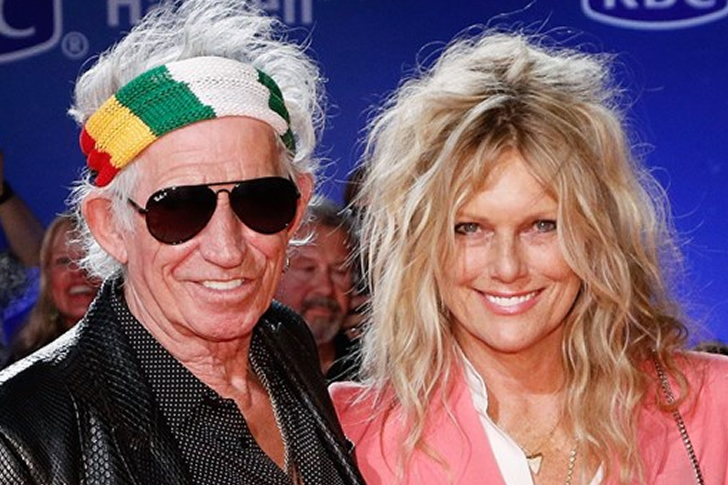 Musician, singer, and songwriter Keith Richards is one of the most iconic stars in Hollywood. Best known as one of the co-founders of the Rolling Stones, which is a legendary rock band, he managed to stay on top of his game. He plays the guitar for the band and also does the secondary vocals. Though living a rockstar life, he managed to stay loyal to his long-time wife, Patti Hansen. Celebrating more than 37 years of their union, the couple always manages to dodge divorce rumors, as they stayed stone.
It's no wonder why Patti became so smitten with Keith! He is a multi-talented entertainer, after all. Dabbling into the world of acting, Richards also made an appearance in a couple of Pirates of the Caribbean installments. He was known to many as Captain Teague, the father of the lead character Captain Jack Sparrow. Richards and Hansen share two daughters together named Theodora Dupree and Alexandra Nicole. Richards even became a publisher for a children's book with his daughter, Theodora.
NEIL PATRICK HARRIS AND DAVID BURTKA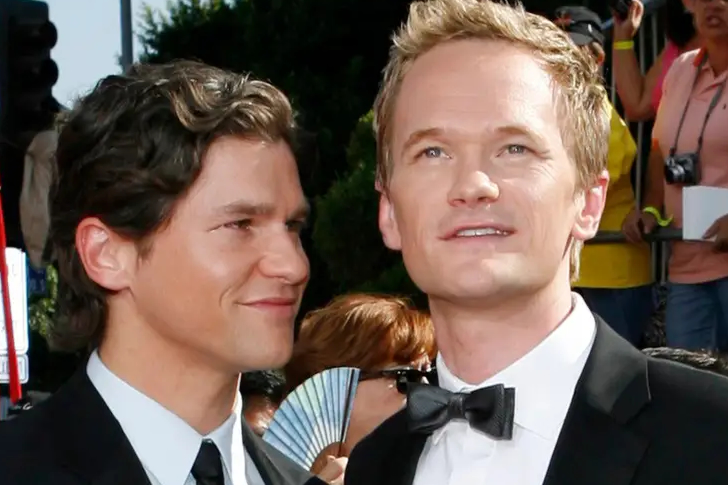 Talking about defying the odds, Neil Patrick Harris and David Burtka are still going strong. Although they've only been married for more than five years, the duo has been together for 14 years prior to tying the knot. Neil Patrick Harris, who is best known for his role as Barnabas "Barney" Stinson on the iconic TV series, How I Met Your Mother, served as an inspiration amongst the LGBT community. Being an actor, comedian, writer, producer, magician, and singer, his versatility when it comes to talent is limitless.
Harris, who was born in Albuquerque, New Mexico, spent his formative years in the town of Ruidoso. He grew up together with his older brother. Harris's parents were lawyers by profession who also took a dip as restaurateurs. He was a student at La Cueva High School. He was an excellent student and graduated with flying colors. Harris lent his voice to the adult character Dick Grayson for the animated movie Batman: Under the RedHood.
MERYL STREEP AND DON GUMMER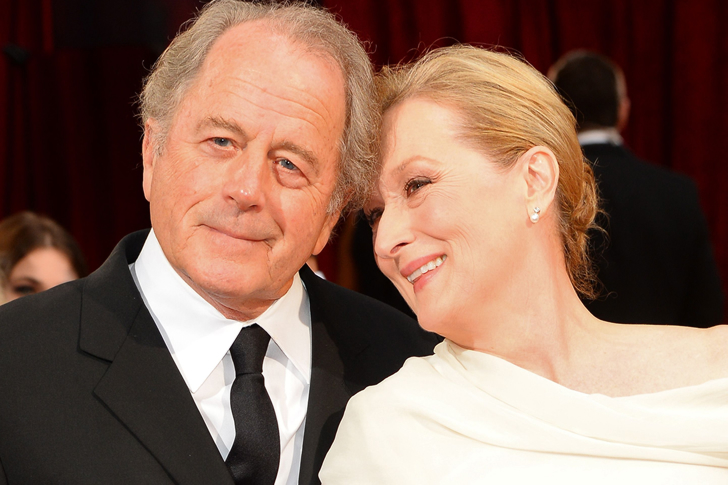 Long term Hollywood romance is made possible with constant communication and hard work. More than 42 years into their marriage, Meryl Streep and Don Gummer have defied the Hollywood stereotypes about love affairs in the limelight. They tied the knot in 1978 and remained inseparable until today. Streep is one of the biggest names in Hollywood. She's known for having the most Oscar nominations than anyone else in the industry. While having a steady career in the limelight, her husband, Gummer, makes it a point to support her all the way.
Streep first captivated audiences when she made her debut on stage in Trelawny of the Wells. For her performance, she received a Tony Award. Her first feature film was the movie, Julia. The actress was born in New Jersey. She showed some star quality when she was part of the cheerleading squad in high school. During her junior year in high school, Streep was cast as Louise Heller for the play The Family Upstairs. Her family moved to New Jersey.
AMY ADAMS AND DARREN LE GALLO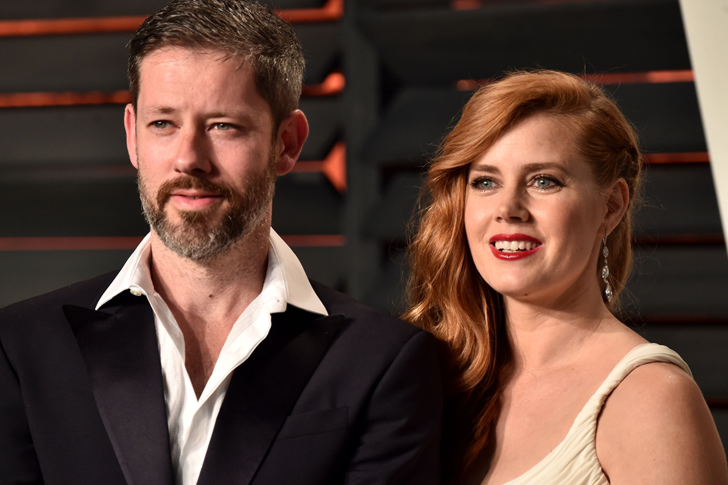 Four years into their marriage, Amy Adams and her husband Darren Le Gallo are still keeping it sweet. Although it's short compared to other successful celebrity unions, they've already been together for 18 years prior to tying the knot. Adams is known to be one of the highest-paid actresses worldwide. She holds more than $60-million net worth, and her investments keep growing. She managed to have two Golden Globes and six Academy Awards. To add to her list of achievements, she also managed to bring home seven British Awards. Part of her success is a great husband who supports her all the way.
Darren Legallo, on the other hand, is also an actor. Although he's not as famous as his other half, he has established a pretty reputable career as a painter. As an actor, however, Darren was able to star and earn acting roles from the 2010 comedy film Date Night, Lullaby, and Trouble with the Curve. Unlike his wife, though, Darren found more comfort in creating visual and musical outputs. His Instagram bio is even captioned "I make stuff" to emphasize his artistic pursuit.
WILL SMITH AND JADA PINKETT SMITH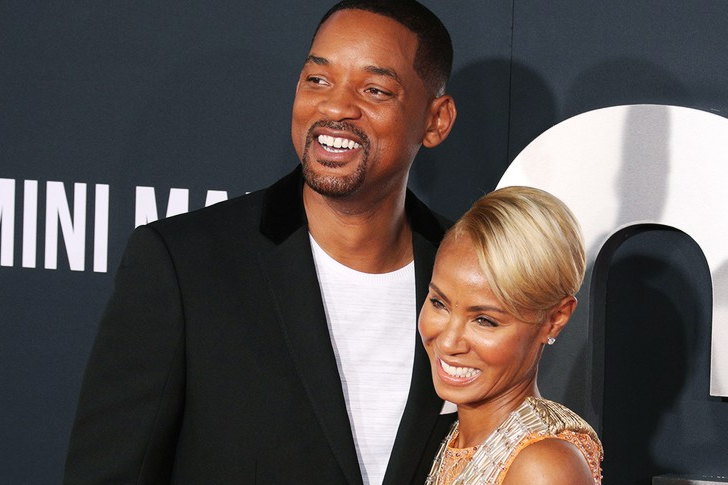 Iconic celebrity couple Will Smith and Jada Pinkett Smith are keeping their love game strong. More than 22 years into their marriage, the couple would give out relationship and parenting advice from time to time. They tied the knot back in 1997 and have been successful in their union since then. Working as an actor and a rapper, Will Smith alone earns a lot for his family. Jada, on the other hand, is an actress, comedian, singer-songwriter, screenwriter, and businesswoman rolled into one.
Despite their glittering image as husband and wife, Jada and Will have also admitted to encountering difficult challenges in their marriage. Jada, for one, has admitted to having doubts about their relationship at some point or another. Thankfully, the couple was able to smooth things out in public and emerge through the rubble stronger. Though Jada and Will are still enjoying their time in the spotlight, the husband and wife duo are starting to pass over the family legacy to their two children, Jaden and Willow Smith.
SETH ROGEN AND LAUREN MILLER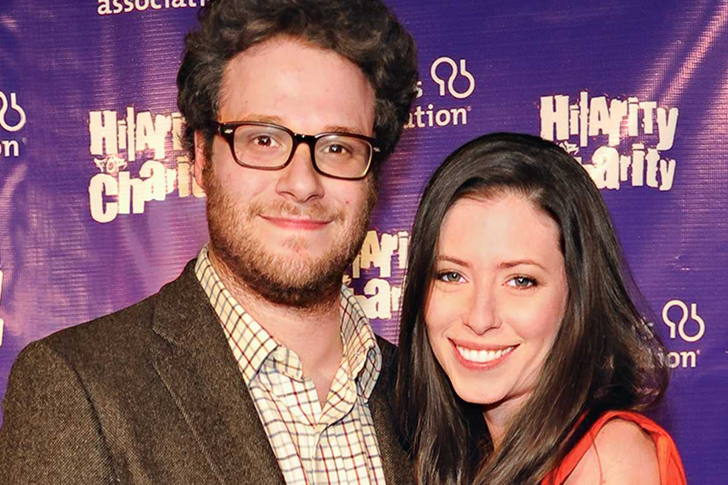 Seth Rogen earned a name in Hollywood for his comic characters since his teenage years. Aside from his comic persona, he's also a popular producer, writer, and director. Having a good sense of humor, he was able to make Lauren Miller fall for him. The duo first met on Da Ali G Show, where they fell in love and have been inseparable since. They started dating in 2004 and got engaged after six years. Rogen and Miller tied the knot in 2011. The couple has been married for nine years and probably has made several investments to keep them going in the long run.
Today, the Mr. and Mrs. are busy running those businesses, with Seth expanding his ventures to Toronto. Lauren, on the other hand, has been busy building on her writer's portfolio. One of her most notable work as a screenwriter is in the film For a Good Time, Call. No word yet, though, if the husband and wife duo are planning to collaborate on a project soon. For now, they are just enjoying their time as a married couple and are
SARAH MICHELLE GELLAR AND FREDDIE PRINZE JR.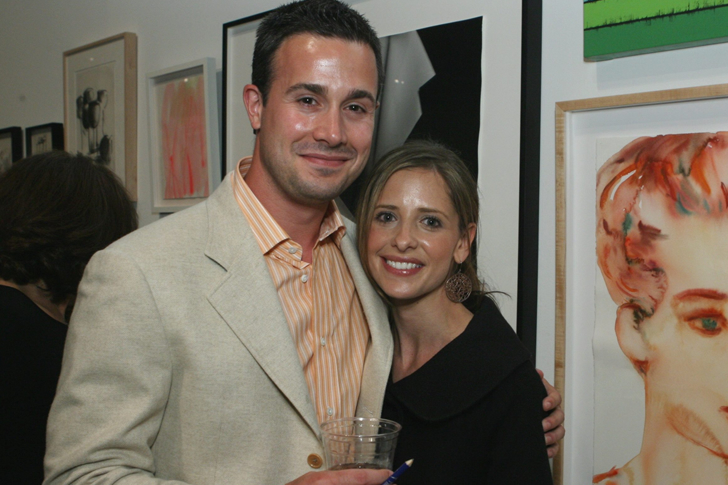 Who would have thought that Buffy the Vampire Slayer would fall in love with a boy next door? Sarah Michelle Gellar and Freddie Prinze Jr. are still going strong. A lot of hearts were broken when it was announced that the couple tied the knot in 2002. What started as a good friendship, ended up with a love-filled relationship. The couple first met while shooting for I Know What You Did Last Summer, which became a hit in the '90s. The couple has two kids Charlotte Grace and Rocky James Prinze. With the projects that they've worked with, they definitely must have had solid investments.
Taking their obvious chemistry out of the picture, Sarah and Freddie admitted that falling in love with each other took more time than people thought. This explains why the pair spent three years being friends before even entertaining the thought of dating each other. According to Freddie, staying friends with his wife before taking it to the next level helped him get to know Sarah a bit more.
LILY TOMLIN AND JANE WAGNER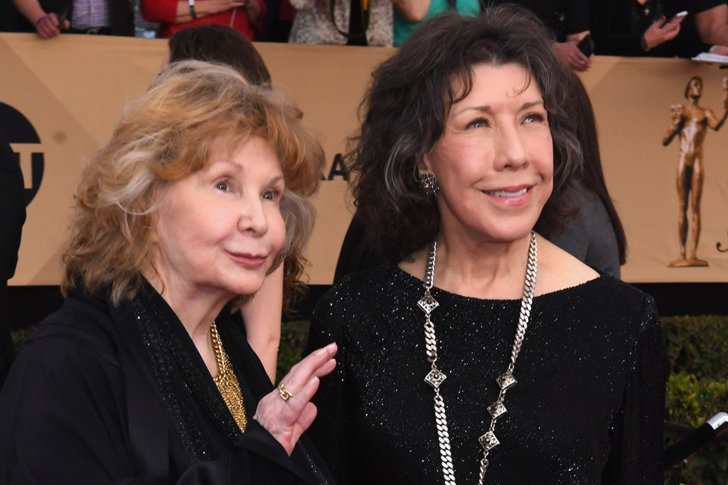 Talking about love to last, Lily Tomlin and Jane Wagner are still going strong. Both icons are prominent names in Hollywood as they managed to make a name in each of their fields. Tomlin is known for being a good comedian, actress, singer, writer, and producer all in one. While Wagner on the other hand, is a producer, director, and writer as well. The couple stayed together for 42 years before they tied the knot in 2013.
Although their colleagues in the industry knew about their sexual orientations and relationship, Lily said that telling the public about it was a completely different story. It was not until much later in their romance that Lily and Jane publicly showed the status of their relationship. As we all know, in recent years, people have grown more accepting of LGBTQ+ pairings. The two might have encountered countless struggles throughout their 49-year run, but this also led them down the advocacy route. Along with expanding their businesses, Lily and Jane have also been growing their involvement with groups dedicated to women's and LGBTQ+ rights.
ELTON JOHN AND DAVID FURNISH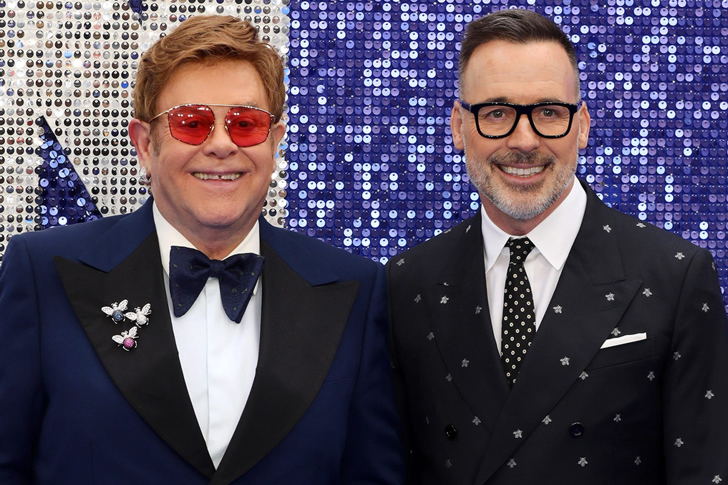 Iconic musician Elton John stayed on top of his game in terms of his career. Known as one of the greatest singers, songwriters, pianists, and composers of all time he's fame is known world-wide. He was able to sell more than 300 million records, which earned him a name as one of the best-selling music artists. That being said, payday loans will never be an issue for the music icon. Same as his music success, his love life is a sure hit as well. He and his long-time partner, David Furnish, became civil partners after 12 years of being together. They first started their romance in 1993 and then got married in 2014 after same-sex marriage was legalized.
Before getting married, Elton and David had already been working on growing their family. The two welcomed their first child, Zachary Jackson Levon Furnish-John, in December of 2010, after enlisting the help of a surrogate mother. They then had their second child, Elijah Joseph Daniel, in January of 2013. We bet Elton and David have already set aside hefty investment money for their kids' education.
OZZY OSBOURNE AND SHARON OSBOURNE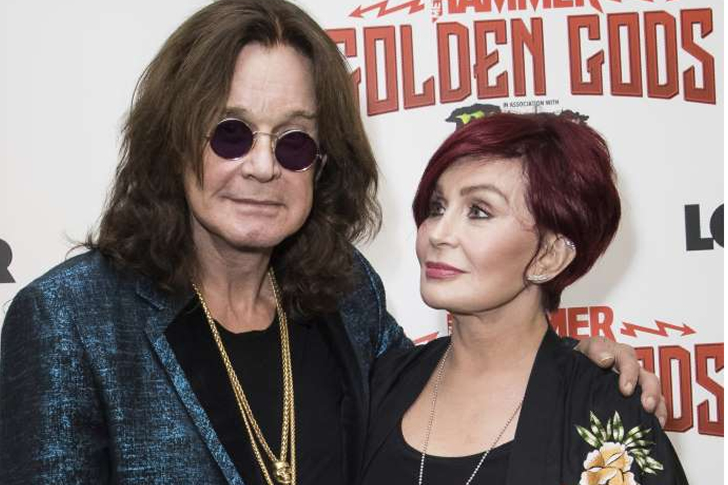 Ever watched The Osbournes on MTV before? The iconic family is still intact as Ozzy and Sharon Osbourne as still going strong. Known for being The Prince of Darkness, the legendary rockstar is also a song-writer, singer, and a TV personality. He's fame in the '70s had him earn more than enough to have positive credit reports. Despite fame and fortune, he managed to focus on his family life. He eventually tied the knot with his music manager, Sharon Osbourne. The duo, together with their kids gathered a huge following for their TV show. Despite the divorce rumors, they are still standing strong.
They also went to pursue different tracks in the industry following the finale of their hit reality show. While Ozzy went back to working on his music, Sharon, on the other hand, ventured into the world of hosting and paneling a talent show. Some of her most notable hosting and judging stints include The Talk, America's Got Talent, and The X-Factor UK. Regardless of their separate success as individuals, Ozzy and Sharon are still, first and foremost, parents.
SARAH JESSICA PARKER AND MATTHEW BRODERICK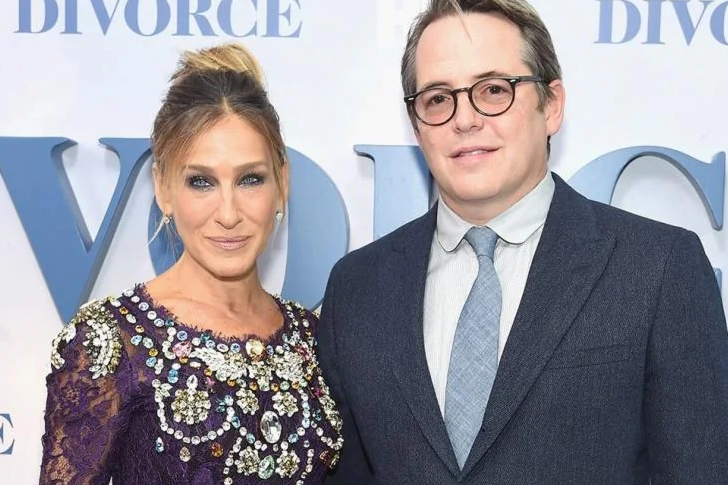 Sex in the City star Sarah Jessica Parker made it big in Hollywood. Playing the role of Carrie Bradshaw, she managed to earn two Emmy Awards. She also bagged four Golden Globe and three Screen Actors Guild. These career investments placed her on top of her game. One of her biggest wins, however, is when she met and tied the knot with her fellow actor, Matthew Broderick. The two got married in 1997, and now have three children. Deciding to step away from the spotlight, the couple kept their privacy in terms of their personal lives.
The couple sure is impressive for lasting this long in Hollywood. When asked about their secret to a long and lasting marriage, Matthew simply replied, "I don't know." He says there really is no single secret recipe for a successful marriage. All that the actor knows is that his wife is his best friend and that he is deeply grateful for having a woman like her in his life. Matthew also went on to say that even he can't believe that they've lasted for as long as they had. It sure feels like time flew by in the blink of an eye, doesn't it?
DENZEL WASHINGTON AND PAULETTA WASHINGTON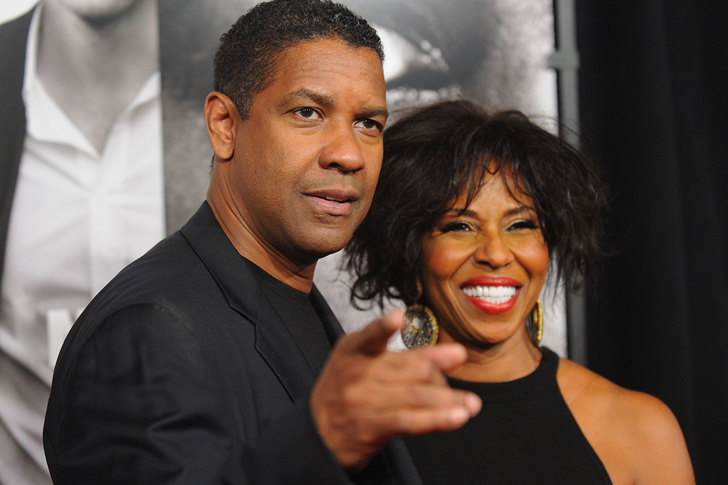 Who doesn't know Denzel Washington? Being one of the greatest actors there is, he managed to win numerous awards with his talent. He received two Academy Awards, one Tony Award, and two Golden Globe. He's been in the film industry for the longest time, and it is also the same industry that introduced him to his wife, Pauletta Washington. They met in the set of Wilma in 1977. Although the actress rejected his proposal to get married several times, he kept pursuing her. They eventually tied the knot in 1983 and had been inseparable since.
With their earnings from Hollywood, they must have considered investment planning before they'd retire.This year, the couple marked their 37th year of marriage, and Denzel gives all the credit to his wife for making their marriage work. In an interview with Oprah Magazine, Denzel revealed a few key insights when it comes to his marriage. According to the actor, the greatest advice he can impart to people regarding marriage is to keep your mouth shut.
BOB EUBANKS AND DEBORAH JAMES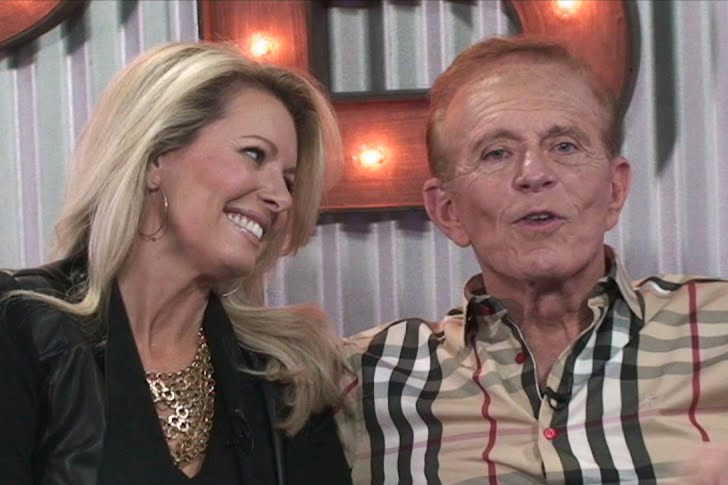 Earning a name as a DJ, TV Personality, and a game show host, Bob Eubanks rose to fame. His popularity in 1960 increased when he fronted a game show, The Newlywed Game. Despite the hype, it eventually ended in 2013. Going through a divorce with the help of his lawyer, he was able to have another show at love. He met his wife, Deborah James, and they eventually tied the knot in 2004. Although they went through tough times, the couple managed to sort things out. They both have a son, Noah, who is now living is own life.
It is indeed not easy to weather a marriage in an environment like Hollywood, but Bob Eubanks and Deborah James did not let any odds— or age difference— hinder their chances of finding love with one another. After retreating to the comfort of their private lives, Bob and Deborah have barely opened up about what it's like to be married. In spite of that, we do know that the couple is spending as much time with their family.
ALEX TREBEK AND JEAN CURRIVAN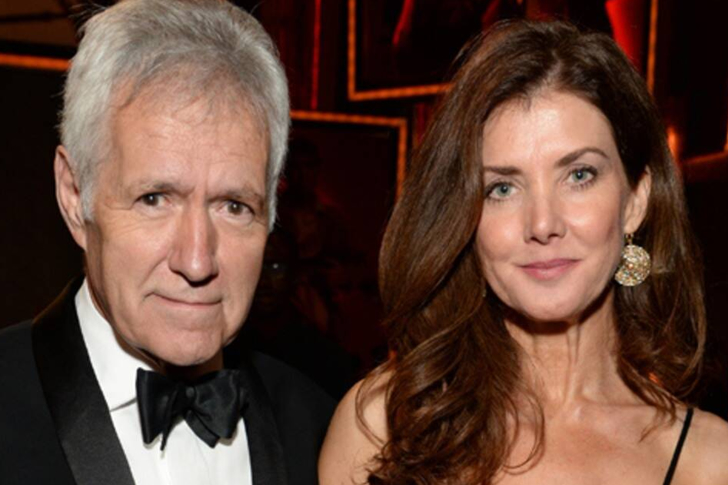 Earning his popularity by hosting the show Jeopardy! in 1984, Alex Trebek became the face of the show when it was at a peak. He also managed to host other game shows which gave him a solid income, which can be used as an investment. Being with Jeopardy! for quite some time, reports emerged that he'll remain with the show until 2022. Same as with his passion for hosting, his dedication towards his wife, Jean Currivan also remains solid. They've been married since 1990, and the duo is still going strong after all these years.
Together, Alex and Jean have been working side by side to manage both their investments and their family. In the early 2000s, the couple was even able to run a 700-acre ranch, where they raised thoroughbred racehorses. During the later years of their marriage, though, the couple ran into a difficult challenge when Alex began facing a serious medical condition. It was an incredibly rough patch for the couple, but Alex's wife never left his side all throughout.
SALMA HAYEK & FRANCOIS HENRI PINAULT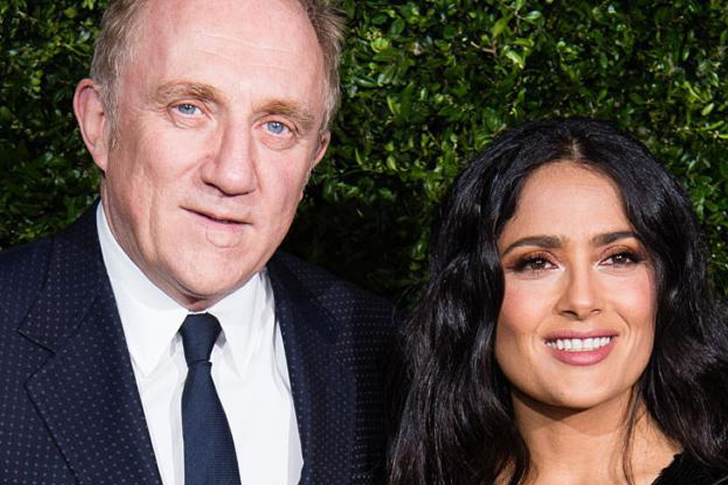 A famed actress and a business tycoon, now that's something to read about. Although the actress Salma Hayek, is best known for keeping things private, she still wasn't able to escape paparazzi. Living a quiet life outside the limelight, she kept a private life, especially when it comes to her family. Enjoying the luxury of having privacy, the couple is still going strong. Hayek and her husband Francois-Henri Pinault got married in 2009, although she gave birth to their child back in 2007. With excellent money management, they probably would not have any issues with finances.
Prior to getting married, both Salma and Francois were devoted to their careers. According to Salma, she wanted to build her own empire first before devoting her love and life to someone else. Everything took a different turn when Francois came along because the actress immediately knew that he was the one. Although the actress has kept the story of their meeting a secret for more than a decade, we still can't help but swoon at the romance that exists between the two.
SEAN CONNERY AND MICHELINE ROQUEBRUN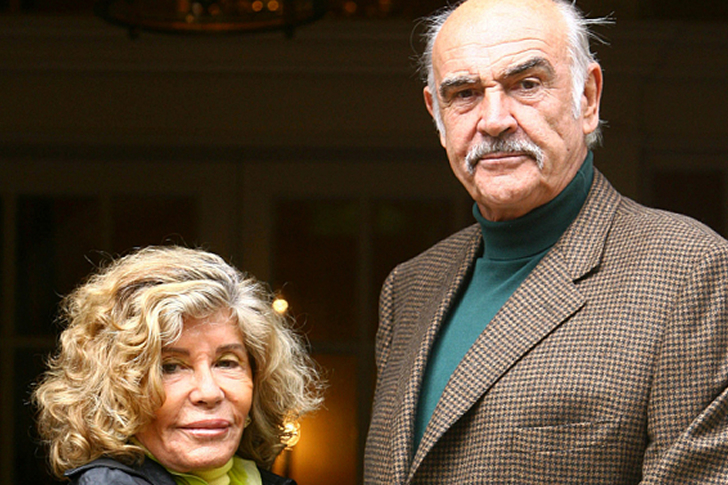 Sean Connery is one of the biggest names in Hollywood for his James Bond role as Agent 007. He probably managed to plan out his investments from his successful acting career. As his career progressed, he managed to find time for love. Being in the industry for some time, he eventually found true love. He met his wife, Micheline Roquebrune. The two decided to get married in 1975 and have been together for almost 45 years. At this age, Connery has already retired from acting and is enjoying the fruits of his labor.
Although their marriage lasted for a whopping 45 years, it also came with its own fair share of challenges. The 1980s, in particular, was grueling for the couple. Rumors about the real status of their marriage floated around that many people thought legal help could get involved. Fortunately, the couple was able to pull through every challenge and was able to live a happy life until Sean's last moments. According to Micheline, not a day goes by without her missing her own James Bond.
ROD STEWART AND PENNY LANCASTER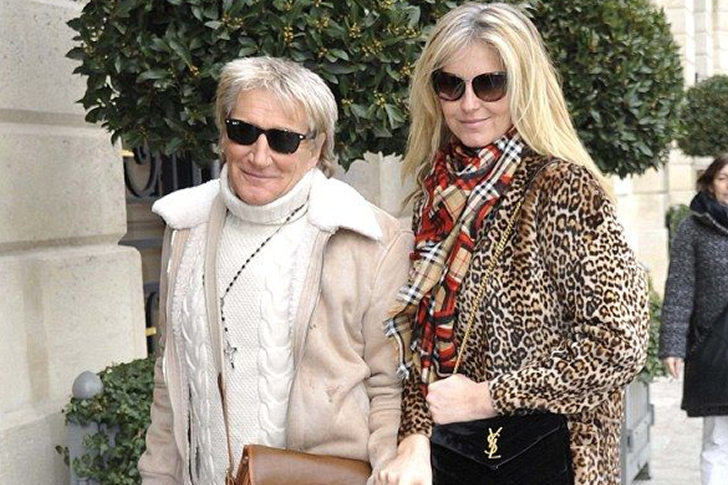 Known as one of the most respected musicians up to this date, Rod Stewart made it to the top. His songs became huge hits in the '70s and are still being played up to this date. His classic hits sold more than 100 million records. His songs are made available worldwide, which earned him a name as being a best-selling music artist at all times which allowed him to have several investments. In terms of his career, he earned the 33rd spot out of 100 greatest singers who made a name in the industry. With his hectic schedule, he still managed to find time for love. He met his wife, Penny Lancaster, and they tied the knot in 2007.
The pair met back in 1999 during one of Rod's concerts. According to sources, Penny was a fan of the singer and asked if she could take photos of him. From there, it did not take long for the two to develop feelings for each other. Just like their meetup, the couple's engagement was also nothing short of romantic. Rod got down on one knee and popped the question to Penny at the top of the Eiffel Tower. The music icon definitely deserves praise for treating his woman right.
STEVE MARTIN AND ANNE STRINGFIELD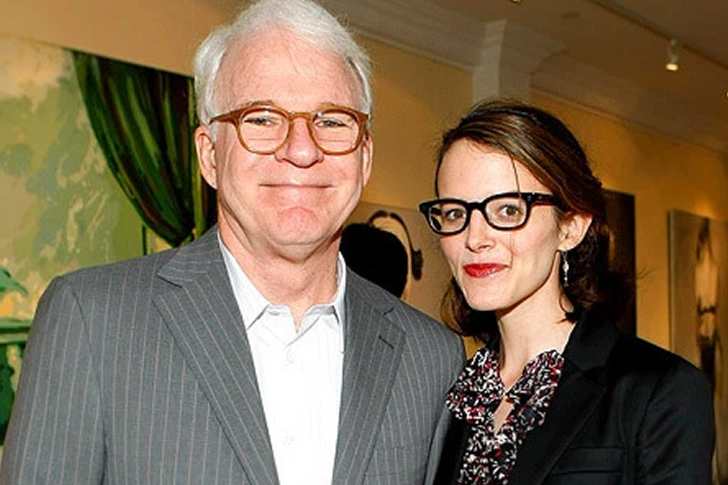 Earning a name as one of the most famous comedians, Stephen Martin handled work-life balance very well. His fame increased when he wrote The Smothers Brothers Comedy Hour. The book was released in the 1960s. He also had a regular guest appearance with the Tonight Show. Staying in the limelight, he managed to win an Emmy Award, a Grammy Award, and an American Comedy Award. During his career, he eventually met his wife, Anne Stringfield. The duo married in 2007 and has been inseparable since. They also had their daughter in 2012. With a stable net worth, their child will probably not have to worry about student loans.
To give you a little background about Anne, she is a former freelance writer who often earned writing gigs from prestigious magazines like Vogue. She later became a full-time staff and writer for The New Yorker, where she met her future husband, Steve. The pair quickly fell in love, but due to their staggering 30-year age gap, they kept their relationship private.
SAM ELLIOTT AND KATHARINE ROSS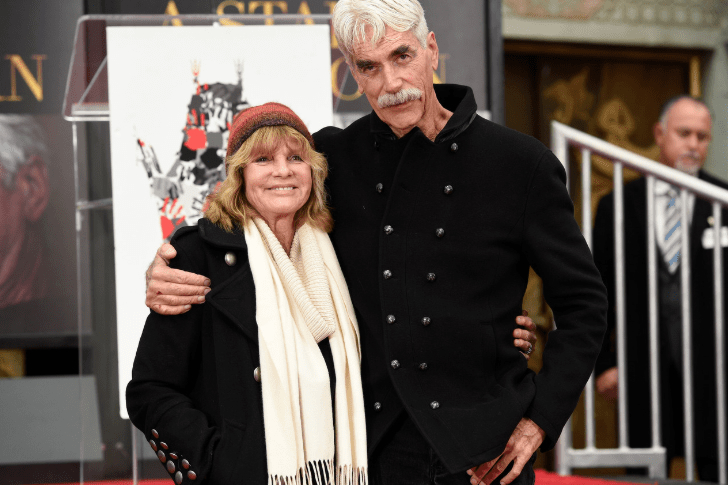 Another couple to defy the odds in terms of Hollywood romance, Sam Elliott and Katherine Ross are still going strong. What made Elliott big is his western accent, which managed to keep the viewers interested. He'd often work on projects with cowboy roles. He also starred in The Ranch along with Ashton Kutcher and Danny Masterson. Though he's already 75 years old, his love game is still strong. He and his wife Katherine Ross tied the knot in 1984 and are still together up to this date.
Before getting hitched, however, both Sam and Katharine were working on building their acting portfolios. When they were both cast on the horror film The Legacy, the two were able to grow their relationship with each other. The actors clearly enjoyed each other's company, but for Katharine, it was Sam's deep-set voice that made all the difference. Since then, the two have been inseparable and have been quietly building their family and career.
LONI ANDERSON AND BOB FLICK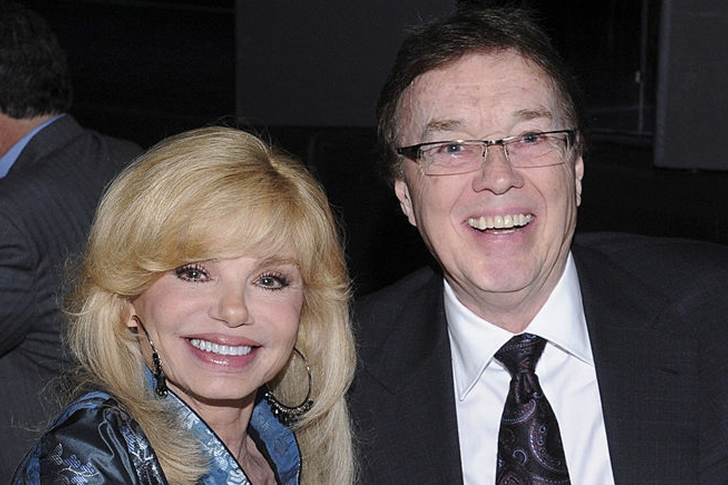 Loni Anderson is a big name in the '80s. She managed to take over the small screen. She rose to fame when she starred in the CBS sitcom WKRP in Cincinnati. Her role as Jennifer Marlow also earned her multiple awards. She bagged three Golden Globe Awards and two Emmy Awards. Unlike her career, her love life was going downhill for a time. She had to hire a divorce attorney thrice, a total of three failed marriages. She may have gone through struggles, but she eventually found Bob Flick who made her believe in love again. They tied the knot in 2008.
Prior to marrying Loni, Bob pretty much lived a very private life. Although he's used to keeping his life behind the glaring lights of Hollywood, the musician still managed to weather the attention that came with being Loni's husband. Loni and Bob do not have a child together, but the couple is living a very happy life tucked away in one of their real estate investments in California.
JOHN CLEESE AND JENNIFER WADE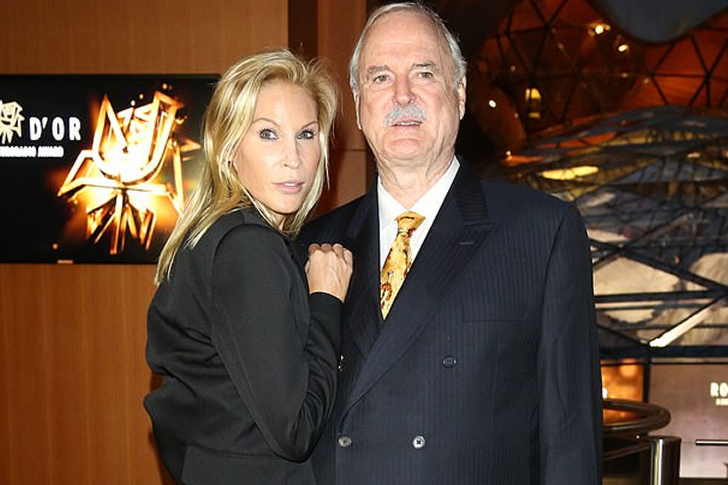 Known as one of the most famed actors, voice actor, comedian, screenwriter, and producer of his time, John Cleese invested so much on his talent. Though he's drawn to his career, he actually went through three failed marriages. But Cleese didn't give up on love just yet as he eventually found true love with Jennifer Wade. The couple tied the knot back in 2012. During his interview with Monty Python, he shared about his failed marriages. Despite what he went through with love, he mentioned that he finally got it right on his fourth marriage.
It's unclear exactly how the couple met, but John has been very vocal about his emotions upon meeting his current wife. The actor is 31 years Jennifer's senior, but that did not stop him from pursuing the love he has for her. In 2012, the two finally tied the knot and right now, both Jennifer and John are simply soaking up the joy that comes with being married. There is still a very long road ahead for the two, but we're excited to see what the future holds for the lovebirds.
ANTHONY HOPKINS AND STELLA ARROYAVE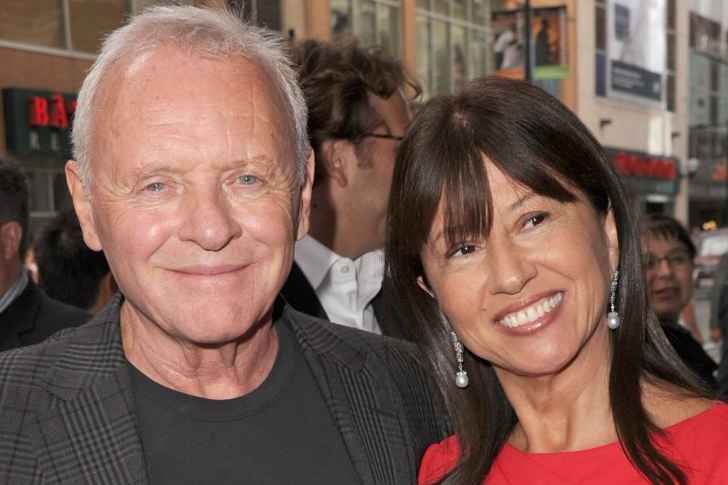 Legendary actor Anthony Hopkins is one of the biggest names in the industry. He earned various awards and credits thanks to his talent in acting. Having been knighted by Queen Elizabeth in 1993, the Hannibal actor was recognized for his contributions to the arts. His career might be going up a notch, but his relationships didn't quite reach its peak. His first two marriages were not a success. Despite the struggle, he was able to find love again in 2003, when he married Stella Arroyave. Even if they have an 18-year gap, their relationship has never been stronger.
One little known fact about Stella is that she is also a talented actress. Her acting portfolio may not be as extensive as her other half, but the beautiful lady has successfully carved a name for herself as a producer. Her career was already thriving prior to meeting Anthony, but it became even more prominent after she tied the knot with the actor. I guess you could say their marriage gave Stella some leverage.
MELISSA GILBERT AND TIMOTHY BUSFIELD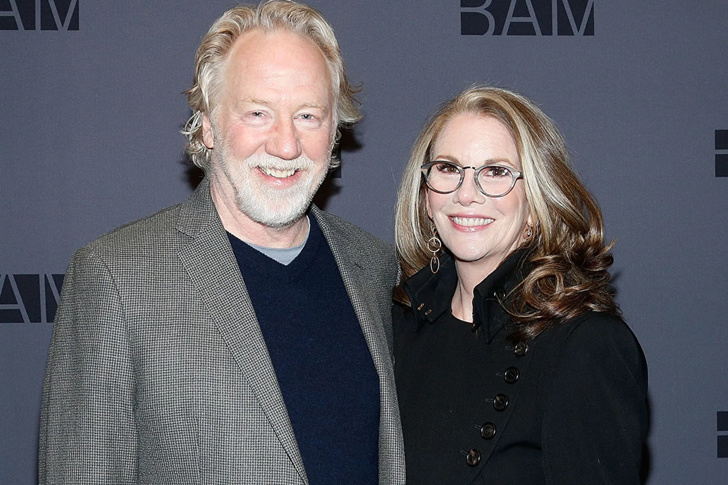 Although they've only been married for less than ten years, Melissa Gilbert and Timothy Busfield are keeping their love game strong. However, long before Melissa and Timothy tied the knot, they have been crossing each other's paths for years. As an actor and director himself, Timothy often moved within the same circle as Melissa. As time went on, and as more meetings occurred between the two, they began to develop a budding romance. They made their relationship official in 2010, after dating for a few months.
From what we could tell, the couple's affection only grows with age. Seeing their compatibility and genuine show of romance, fans hope that the union lasts as well. It seems that they get to share the same interests and have the same taste as well. Melissa is known for roles when she played Little House On The Prairie. Her husband, on the other hand, was cast for Thirty Something and Sleepy Hollow. With both their soaring net worth, the duo is probably great with money management.
JUDGE JUDY AND JERRY SHEINDLIN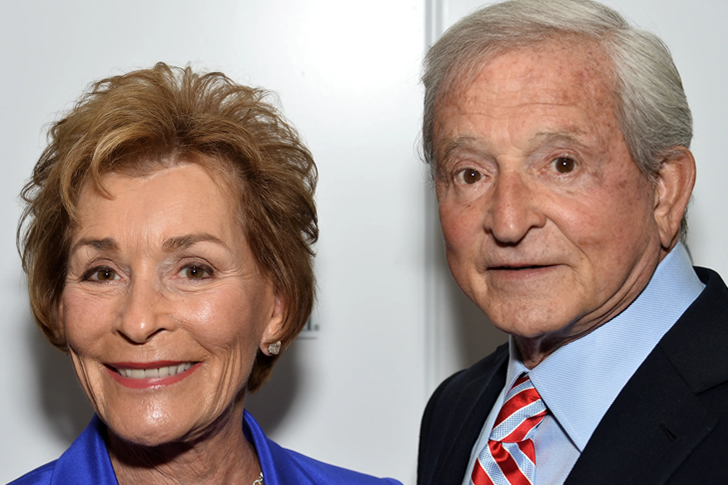 Best known for her long-running TV show, Judge Judy managed to stay in the limelight. She continually pushes for excellence when it comes to her career. Part of her success is her husband of more than 40 years, Jerry Sheindlin. The two have been together for decades, and they're still going strong. Despite living the life under the public's eyes, she still managed to keep some parts of her life private. Despite Judge Judy's hectic schedule, they'd manage to spend time with each other. With a net worth that's continually growing, Judge Judy most definitely wouldn't have issues when it comes to mortgages
Judge Judy or Judy Sheindlin is a lawyer by profession who became a TV reality show star, TV producer, and author. Her show has brought much success to her career and gave her up to four Daytime Emmy Awards. Jerry Sheindlin, meanwhile, is also a graduate and practitioner of law, just like his wife, and has become a TV personality and author too! The two may have been in competition a lot over the course of their careers, but ultimately, their shared interests just made their relationship stronger and their bond better.
ADAM AND JACKIE SANDLER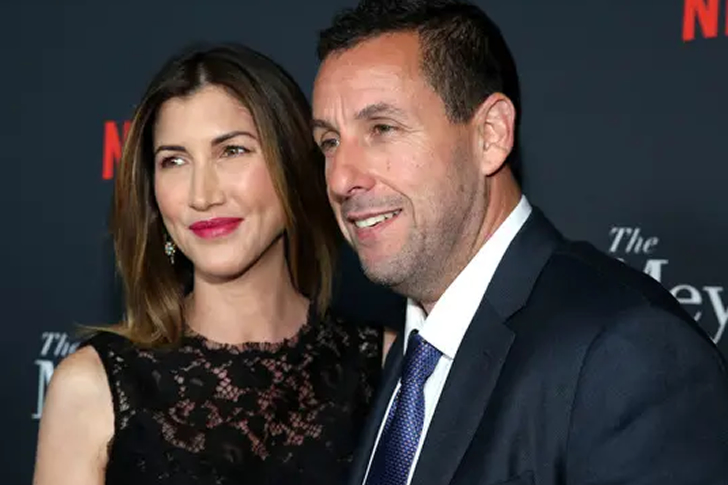 Who doesn't know the famous Adam Sandler? The popular comedian managed to star in successful films such as Happy Madison, 50 First Dates, and Big Daddy. Aside from his on-screen roles, he also did a voice-over for a hit cartoon, Hotel Transylvania. Despite his life on the big screen, he makes it a point to put his family first. No matter how busy his schedule is, he spends time with them as much as he can. He and his wife Jackie tied the knot in 2003. Along with their growing relationship, it seems their investment planning is also going well.
Adam Sandler was born on September 9, 1966. Unexpectedly, the comedian shot to fame when he got credits on Saturday Night Live from 1990 to 1995. In fact, his films have been getting a lot of good reviews and more than $2 billion worth of earnings worldwide. Jackie, on another note, has been appearing in Adam's films a lot in the past years to support him. One of the biggest gestures she has shown, however, was converting to Adam's religion of Judaism when she married him.
BRUCE SPRINGSTEEN AND PATTI SCIALFA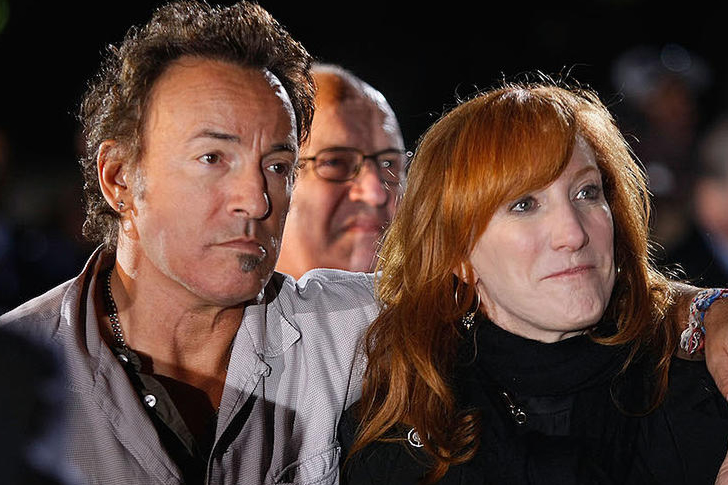 Bruce Springsteen was born on September 23, 1949, and was first noticed in Jersey Shore. In his five years of writing, making, and performing music, he has led such a successful career. His highest-grossing album, Born in the USA, became a certified 15x platinum hit in the United States, and seven songs from it hit the Top 10 charts. The woman behind all his success is one lucky gal.
Bruce and his wife, Patti Scialfa, are two of the most prominent names in the industry. They've been together for almost three decades, which is a huge accomplishment when it comes to Hollywood romance. In contrast, Bruce was part of E Street Band, while Patti was his backup singer. The two immediately fell in love, where things eventually progressed from there. Though Bruce was still married at the time, he was able to finalize his divorce with the help of his attorney. He married Patti in 1991, and they've been together ever since.
GEORGE AND NORMA STRAIT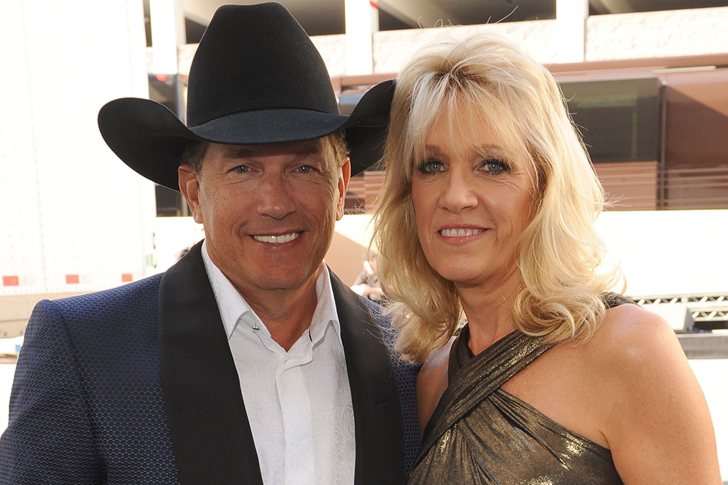 Continually grazing the country music industry, George Strait is still on top of his game. He managed to earn the title of being one of the most influential musicians. All this recognition and success is supported by his wife, Norma Strait. When a couple has been married for almost five decades, you best be sure that they're financially stable. Investment wise, the couple is definitely safe from applying for cash loans with their multi-million dollar net worth. But how did they come upon such a huge asset?
In the 2000s, George earned the title "Artist of the Decade" by the Academy of Country Music. Aside from this, he was also the recipient of a Grammy for his album called Troubadour. With his many credits and accolades, it doesn't come as a surprise to know that there is a woman behind his every step, encouraging him to keep going. In George's case, it was his high school sweetheart-turned-wife. With their apparent chemistry and teamwork, George and Norma's family seems to be doing wonderfully well.
WESLEY SNIPES AND NAKYUNG PARK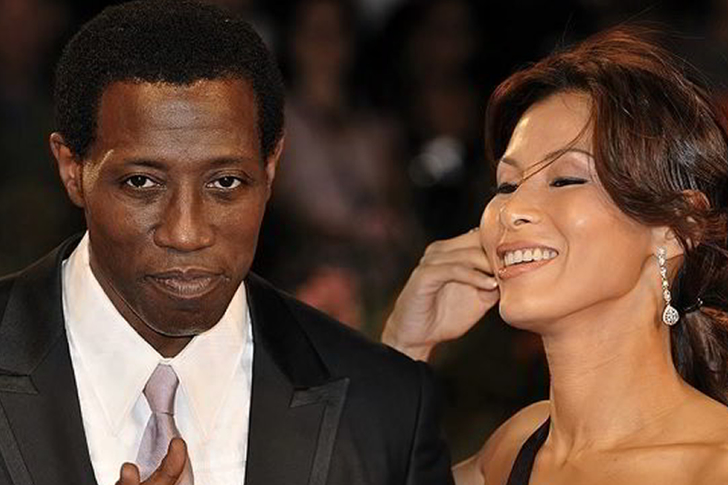 One of the most renowned actors, Wesley Snipes, had his fair share of Hollywood romance. Best known for his role in the Blade movies and Demolition Man, he managed to build a positive portfolio in terms of his acting career. Because of his talent in acting, he managed to have good investments. His career may have reached his peak, but his first marriage didn't work out fine. Though he went through a divorce, he didn't give up on love as he gave it another try. He eventually met his wife, Nakyung Park, who stood by him through tough times for more than 16 years already.
His first marriage was with April Snipes, with whom he shared an only child, a son named Jelani. Like his father, the youngster also showed interest in acting and did a credited cameo in one of his movies, Mo' Better Blues. He and Nakyung, however, have four kids in total together. Also coming from a previous commitment, Nakyung is an actress who has dabbled in producing films since her father, Park Cheol, was also a famous Korean director. For more than a decade, these two gave love another shot, and it did not fail them this time.
WARREN BEATTY AND ANNETTE BENING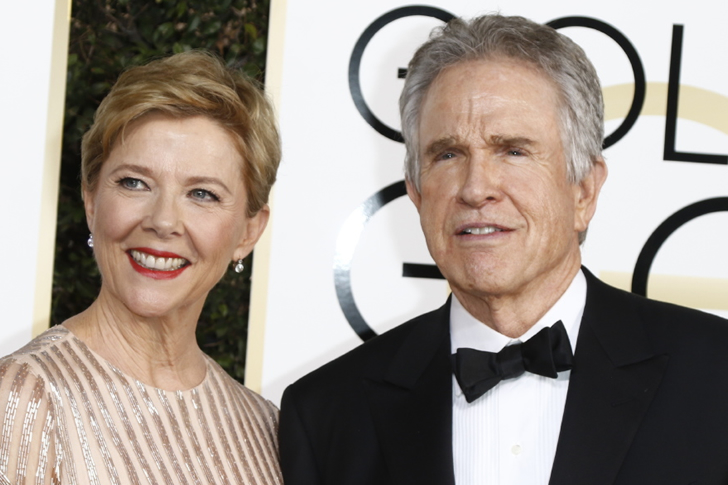 Master filmmaker and actor Warren Beatty stayed on top of his game during his Hollywood era. He starred in hit films such as Rules Don't Apply, Heaven Can Wait, and Dick Tracy. While staying in the industry, he's already been nominated for the Oscars 14 times, and he's got no plans of slowing down. Through his talent, he was able to find the love of his life, Annette Bening. Though Beatty has been known to date several women before her, things took a turn when the actress came into this playboy's life.
Warren was born on March 30, 1937, in Richmond, Virginia. His parents were both teachers, and they raised him to be the achiever that he is today. When the actor was a teenager, he first showed an interest in making movies. Two of his earliest influences were The Philadelphia Story and Love Affair. When he remade the latter in 1994, Warren starred in it along with his wife Annette, and the original cast Katharine Hepburn.
ROBERT DUVALL AND LUCIANA PEDRAZA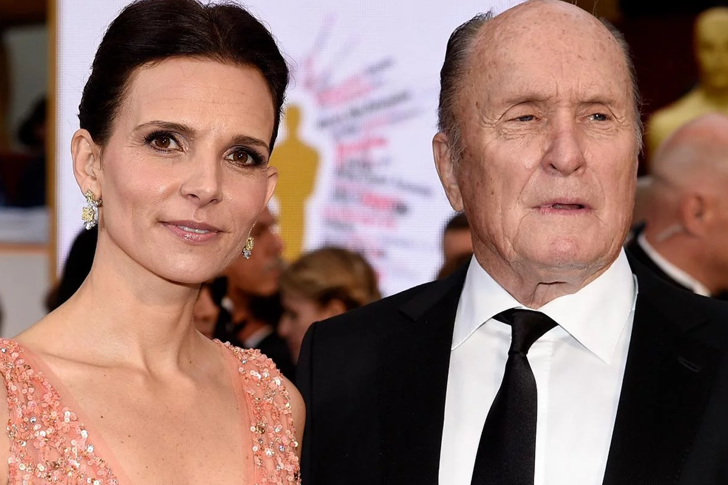 Raised to fame since the '60s, Robert Duvall managed to increase his net worth continuously. His investments continually grow as he puts his heart into the business. The actor previously starred in films such as Apocalypse Now, Tender Mercy, and Lonesome Dove. With films that are positively received by his audience, he managed to increase his net worth along with a positive credit score. In 2019, he also released a project where he made an appearance in Widows Unmasked: A Chicago Story. They got married in 2005 and have been inseparable ever since.
Pedraza has the same birthday as Duvall but in the year 1972. She, meanwhile, is a director and actress of Argentine descent. The stunning beauty grew up in Jujuy, Salta, with her four sisters. The stunner met Duvall along the street in 1996, and she didn't know who he was at the time. Pedraza invited him to a party, and from then on, the rest was history.
RUPERT MURDOCH AND JERRY HALL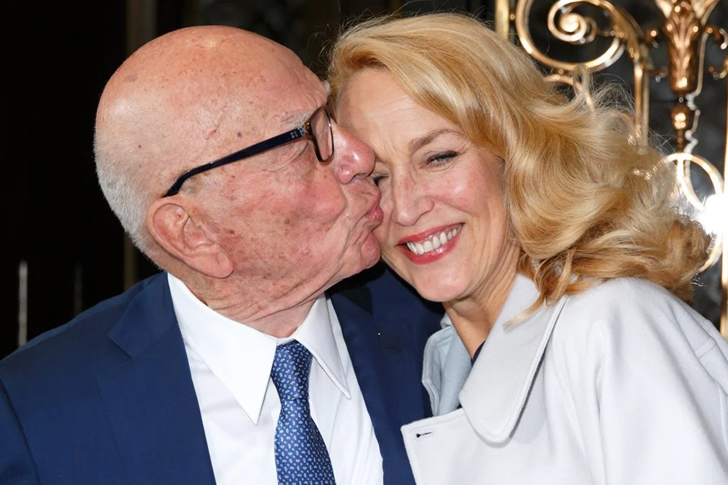 Earning rep as one of the most amazing actresses of her time, Jerry Hall also made a name in the modeling industry. Her husband, Rupert Murdoch, on the other hand, is best known as a media personality. Although the couple only started dating in 2015, they got married after a few months. It may be a short span of time, but they're building a love to last. Murdoch's investment planning proves successful as it led him to gain a net worth of $15.2 billion. With his career success, Jerry makes it a point to support him all the way.
Rupert Murdoch owns hundreds of publishing outlets all around the world, including The Times, The Daily Telegraph, and The Wall Street Journal in the United Kingdom, Australia, and the United States respectively. The business mogul had a long history of failed romantic relationships before he met Jerry, who is now his fourth wife. Like her husband, she also has her fair share of unsuccessful relationships— so it looks like they've struck gold with each other, finally!
PAUL MCCARTNEY AND NANCY SHEVELL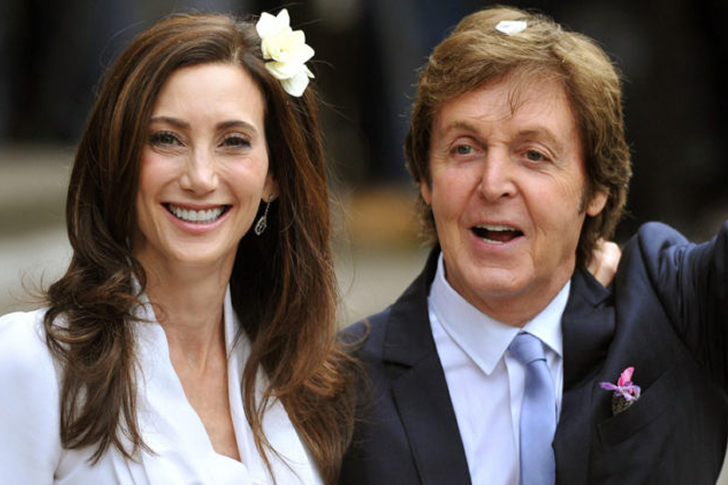 It's quite impossible for a music fan to not know Paul McCartney. The musician plays guitar for the world's greatest band, The Beatles. Their band made waves in pop culture worldwide, so much so that they've been added to the Rock and Roll Hall of Fame. With his reputation, Paul's investments haven't even reached their peak yet, but his net worth is already at $1.2 billion. Part of his long, impressive list of achievements are also 18 Grammy Awards and not to mention a knighthood and an appointment as a Member of the Order of the British Empire.
Along with his list of achievements is also a list of his past relationships. In recent years, however, Paul had gotten lucky in the love department when he tied the knot with the lovely Nancy Shevell in 2011. It was quite a whirlwind romance since they announced their engagement and were married in London in the same year. The musician had two engagements and two marriages before he met Nancy, so it's understandable why he's not waiting a second more to spend eternity with The One.
INA GARTEN AND JEFFREY GARTEN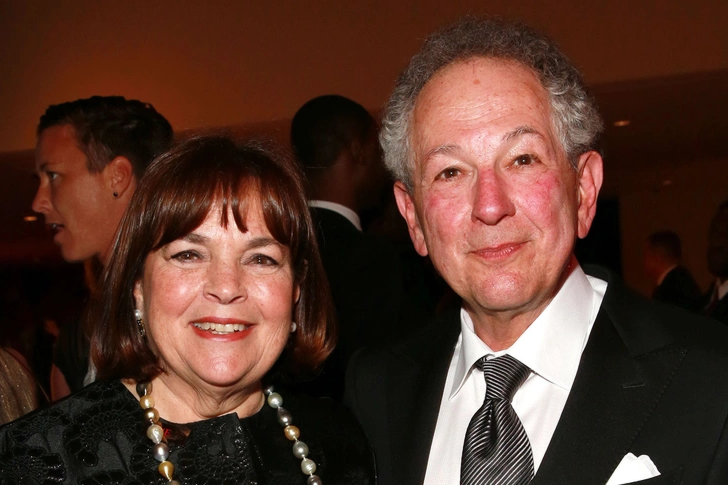 Best known for her show Barefoot Contessa, Ina Garten earn a name in the culinary industry. She met her husband, Jeffrey, when she was only 15 years old. He fell in love with Ina, where he started sending her love letters to pursue his interest. Though things didn't turn out the way he wanted it, the two eventually became close. More than 50 years of being with each other, they still stood strong. With superb money management skills, they probably have no problems with their finances
Ina got into the cooking scene when her mother in law gave her a subscription for a cookbook series. This influenced her to start cooking and later on get feedbacks from friends to improve her skills. She has won three Emmy Awards for Barefoot Contessa and has also written ten best-selling cookbooks. Jeffrey Garten, meanwhile, was the Dean of the Yale School of Management.
STING AND TRUDIE STYLER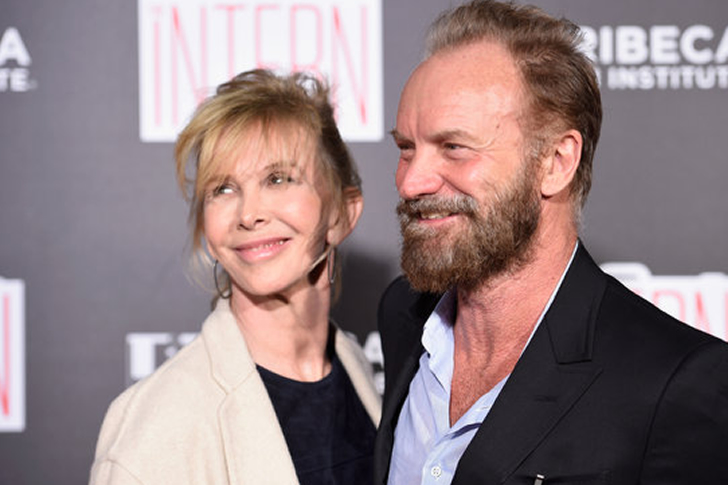 Known as Hollywood's power couple, Sting and Trudie Styler is still going strong. Despite being with each other for a long time, they'd still manage to express their love for each other openly. They'd get several shots of paparazzi photos displaying their affection. While Sting is one of the most popular musicians there is, Trudie, on the other hand, is a renowned producer. The couple seems to be quite good when it comes to investment planning as they continue to expand their network.
Sting, or Gordon Matthew Thomas Sumner, was the lead singer and bassist for the rock band The Police before he launched his solo career. There is no shortage of awards that he has won throughout his whole musical career, including 17 Grammys, a Golden Globe, and an Emmy, to name a few. Trudie has quite a lot to boast as well, being a film producer, director, and actress. Together, they have four children, and one of them is a singer, just like his father.
BONO AND ALISON HEWSON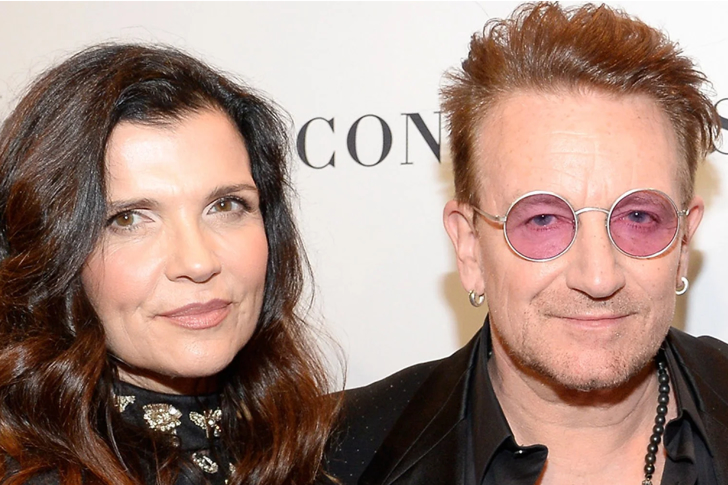 Earning recognition among fans for his music career, Bono is part of the famous band U2. The singer is married to his wife, Alison Hewson, for more than three decades and counting. Though living a life of fame and fortune, he managed to highlight the importance of a happy relationship. The couple started dating in 1975, and although there were instances where they needed to be apart, they make it a point to keep in touch. They eventually tied the knot in 1982 and kept their family life private.
Bono or Paul David Hewson was born and raised in Dublin, Ireland, where he met his wife and his band-mates. Not only is he an established musician, but he is also known for his activism, which is reflected in his band's music. Like her husband, the businesswoman Alison is also an activist. She is passionate about many causes, including anti-nuclear activism, and is involved in the Chernobyl Children's Project International helping those affected by the Chernobyl disaster.
SNOOP DOGG AND SHANTE TAYLOR

Calvin Cordozar Broadus Jr. has been known for many names during his career, including Snoop Doggy Dog, Snoop Lion, and his most popular, Snoop Dogg. This name came to life in his childhood when he was nicknamed "Snoopy" because of his love for the cartoon character. Being one of the biggest names in the music industry, Snoop Dogg is indeed a legend. Aside from his rapping career, he is also known as a music producer, renowned songwriter, entrepreneur, actor, and media personality.
Behind his success, however, is his wife, Shante Taylor. The two have been together for almost 23 years, and they are still going strong. But since they tied the knot in 1997, their relationship was once shaky. As time passed, however, the rapper decided to rekindle their relationship. They got married but filed for a divorce in 2004 after only almost seven years in. They have two sons and one daughter together. Shante and Snoop are happily together and are already grandparents.
PRINCE WILLIAM AND KATE MIDDLETON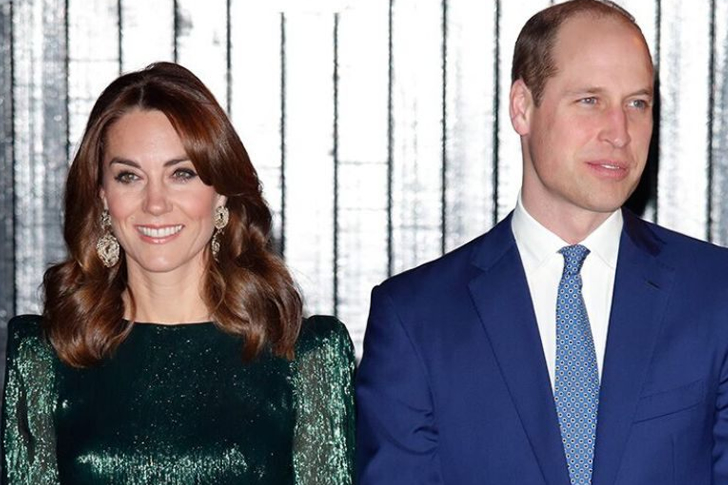 Famously known as the royal couple, Prince William and Kate Middleton went through a lot before they tied the knot. They met during their college years, where their relationship has been off and on. They eventually tied the knot in 2011. Being under the public's watch was not an easy task. Appointed to be second in line to the throne and being a Duchess of Cambridge, the duo seems to do their jobs with grace. Being married for almost nine years, they share three children, namely, George, Princess Charlotte, and Prince Louis. With their influence and wealth, bankruptcy will probably never be an issue.
Catherine Elizabeth Middleton, now the Duchess of Cambridge, met Prince William when she was studying art history at a university in Scotland where the prince was also taking up his Master of Arts degree majoring in geography. They were married at Westminster Abbey and now have three children: Prince George, Princess Charlotte, and Prince Louis of Cambridge. The Duchess has a very big impact, especially in the fashion industry.
MICHAEL J. FOX AND TRACY POLLAN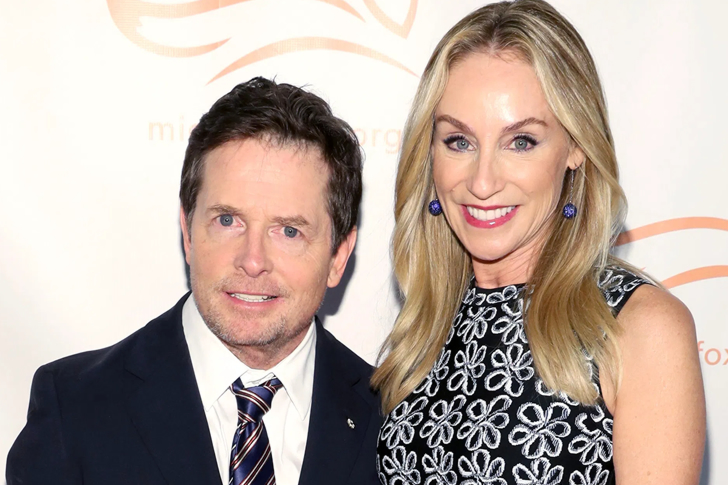 Known for being part of Spin City, Michael J. Fox's time in the spotlight is commendable. Along with the success of the show is his thriving career, which allows him to save up for investment money. The celebrated actor has been awarded a lot of accolades, including four Golden Globe Awards, a Grammy Award, five Primetime Emmy Awards, and two Screen Actors Guild Awards. He was diagnosed with a health issue at 29 years old and had been actively advocating for research involved in finding a cure for the said disease. For this reason, he founded the Michael J. Fox Foundation.
Despite his busy life on camera, the star makes it a point to prioritize his personal life. He and his wife, Tracy Pollan, have been happily married since 1998. Tracy, who is also an actress, starred in sitcoms such as Family Ties. Both grazing Hollywood, they met in the shoot of Bright Lights Big City, where their relationship eventually flourished up to this date. Presently have four children together.
DANNY DEVITO AND RHEA PERLMAN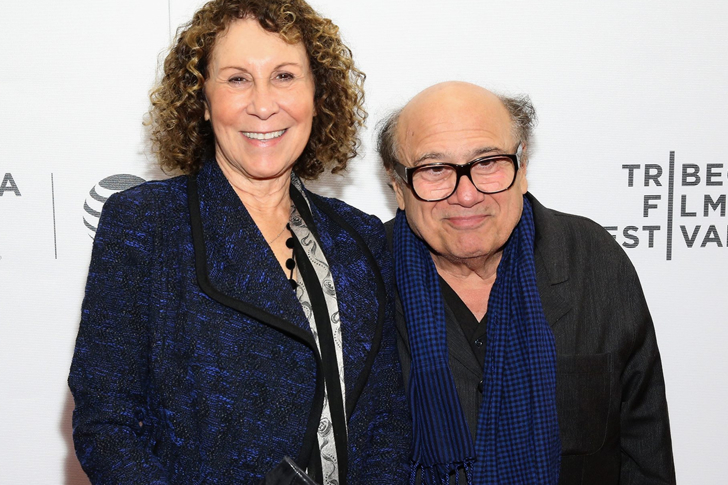 Two of the biggest names in their industry and a love to last. Danny DeVito and his wife, Rhea Perlman are still going strong after all these years. The couple first crossed paths in 1971, in the play The Shrinking Bride. Danny was part of the cast, and the two started dating, living together for 11 years and eventually tying the knot. They've been married for almost 38 years and still continually support each other.
Daniel Michael DeVito Jr. is not only known for his impressive acting skills but also for his being an effective comedian, prolific producer, skilled director, and moving screenwriter. Rhea Jo Perlman appeared in Taxi as DeVito's character's girlfriend. She also starred in Matilda together with her husband. Aside from being a successful actress, Perlman is also the author of Otto Undercover, an illustrated six-book series for children. DeVito and Perlman moved in together only after two weeks of meeting each other and now have three children.
JOHN TRAVOLTA AND KELLY PRESTON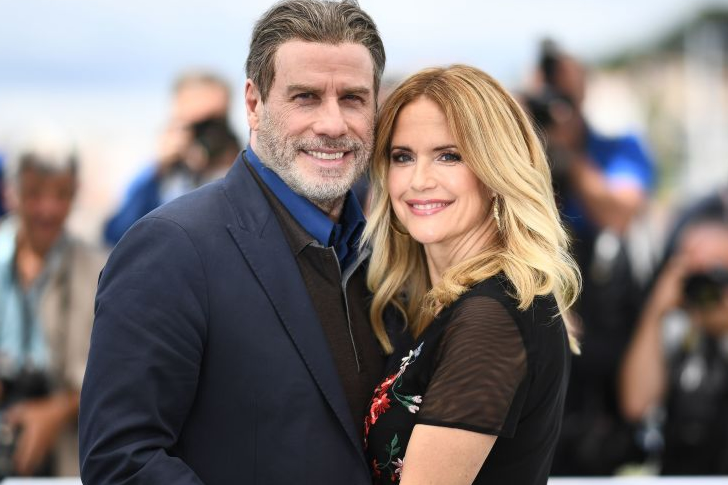 It is without a doubt that actor and performer John Travolta is one of the biggest names in Hollywood. He never fails to impress his fans, where he makes it a point to put on a good show. He's known for his roles on Saturday Night Fever, Face-Off, Pulp Fiction, Broken Arrow, and Hairspray. With his success in the industry, he probably managed to set up good investments. One of which is an airport at home. Along with his Hollywood success is a love life for keeps. He met his wife, Kelly Preston while filming The Experts. They tied the knot in 1991 and are still going strong.
Kelly Kamalelehua Smith or Kelly Preston was born in Honolulu. Her middle name "Kamalelehua" means "garden of lehuas" in Hawaiian. She has had a long history of relationships before she met Travolta. For his part, the actor also had many romances with the help of his charm before he finally settled down and married Kelly Preston. They have three children, namely Jett, Ella Bleu, and Benjamin.
CINDY CRAWFORD AND RANDE GERBER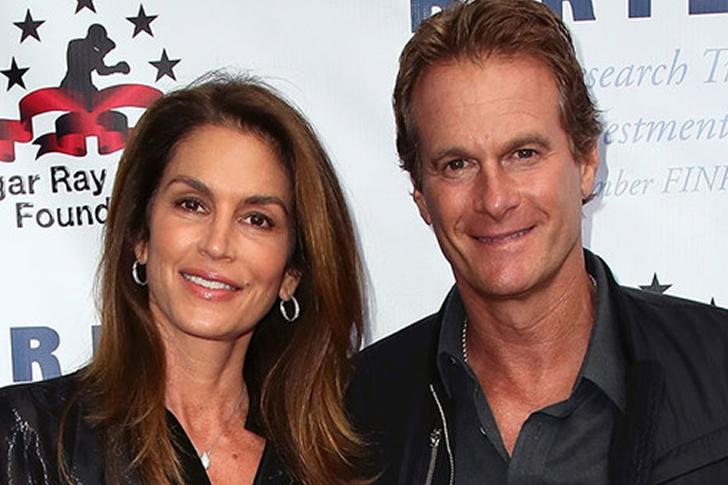 Having a fair share of failed relationships, famous celebrity Cindy Crawford found her way back into love after her break-up with renowned actor Richard Gere. Taking the time to open her arms back into love, she eventually found love again with another famous name – Rande Gerber. The couple tied the knot in 1998 and have been inseparable ever since. The duo shares two children Kaia Jordan and Presley Walker. With their parent's success, the kids will probably not have to worry about student loans in the future.
Crawford's modeling career started early when her local clothing store hired her and some other high school students for a fashion shoot. When the stunner was 17, she entered the Elite Model Management's Look of the Year contest and finished as a runner-up. Now that Gerber and Crawford have two children together, both of the offsprings have also pursued modeling careers like their parents. We guess it just runs in the blood.
 ANGELA BASSETT AND COURTNEY B. VANCE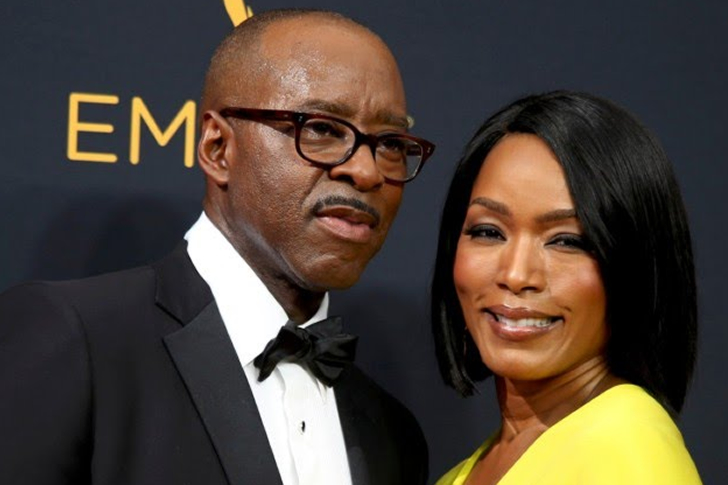 Aside from being a prominent Hollywood couple Angela Bassett and Courtney B. Vance tied the knot in 1997. They both took the time to work on their marriage, and have been together for almost 23 years. Bassett is one of the cast members of American Horror Story; while Vance, on the other hand, took part in the American Crime Story. There are no signs of the couples' respective careers slowing down as they continue to work in the entertainment industry. They both have twins, Bronwyn and Slater Vance. Earning a steady income, the couple probably managed to put up investments to secure their twin's future.
Wanna know what makes this couple a power duo? Courtney has won a Tony Award for Best Featured Actor in a Play for the play Lucky Guy. Angela is also a force to be reckoned with, given how she won the Golden Globe Award for Best Actress in a Motion Picture Comedy or Musical for her role as Tina Turner in What's Love Got to Do with It.
WOLF BLITZER AND LYNN GREENFIELD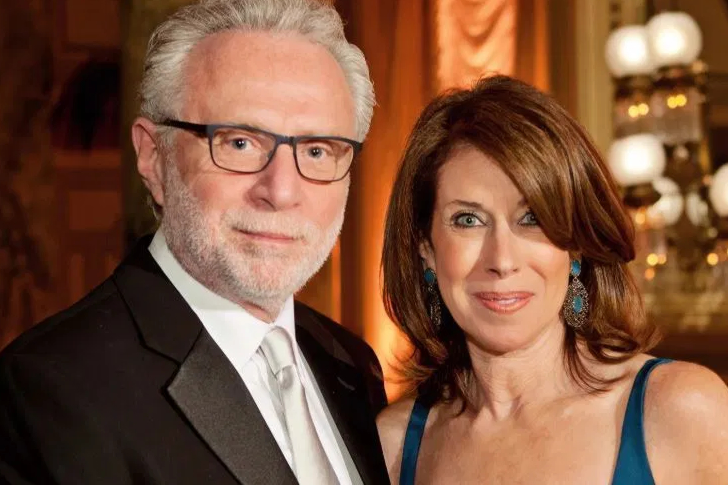 Almost five decades into their relationship, Wolf Blitzer and Lynn Greenfield are still going strong. The duo tied the knot in 1973, where they have a daughter, Ilana Blitzer. While Wolf is a renowned journalist, Lynn, on the other hand, earned a name as a prominent florist. Years of working on screen, the anchor and his wife are living a quiet life together in Bethesda, Maryland.
Wolf was born in Germany and raised in Buffalo, New York. The famed journalist then pursued a Master of Arts in International Relations at John Hopkins University School of Advanced International Studies. One can see how committed the man is to learn further because he even jetted off to Jerusalem so he can learn Hebrew. Wolf's presence on-screen received many praises from viewers. As the face and voice of The Situation Room with Wolf Blitzer, he is considered to be CNN's top political anchor. He and Lynn share a daughter named Ilana Blitzer Gendelman, and by the looks of it, she has also developed a liking for working in the media.
JOY BEHAR AND STEVE JANOWITZ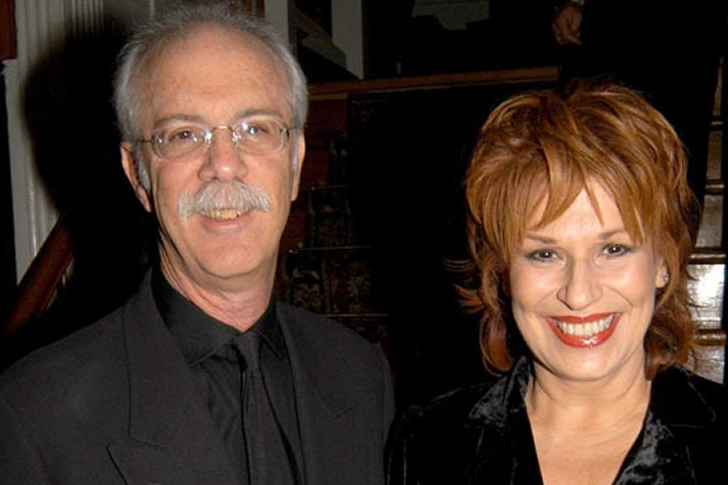 If you're a fan of The View, then you'd definitely know Joy Behar. Working alongside Whoopi Goldberg, Joy managed to make a name in the industry. For a time, Behar occasionally made some guest host appearances on Larry King Live. Few years after that, she informed the public about hosting her own news program, titled The Joy Behar Show. Aside from her extensive work as a talk show host, Joy made some guest stints in a number of TV programs and theater plays. She showed her talents in The Food Chain and Love, Loss, and What I Wore. Behar also established herself as a published author with numerous books under her writing belt.
While her career continuously soared, her marriage with Joe Behar went downhill. The couple was able to end their union with the help of an attorney. Though she experienced downtime in terms of her relationship then, the ever-optimistic Joy still managed to give love another shot. The media personality eventually met Steve Janowitz, whom she married in 2011.
VALERIE BERTINELLI AND TOM VITALE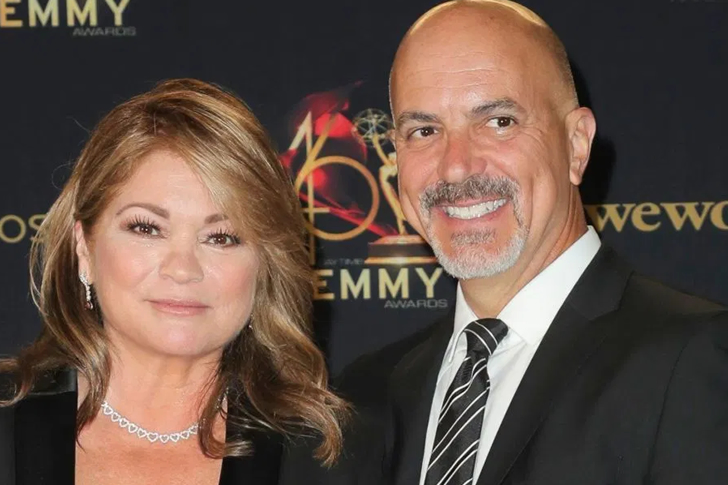 Hollywood love stories are often filled with failed marriages and separations— and Valerie Bertinelli's tale is not an exception. She first became known with her appearance on Hot in Cleaveland. While slowly rising to fame, the celebrity was also working for Food Network. While building a name for herself in the industry, Valerie eventually found love. She married the rockstar Eddie Van Halen, and though the two tied the knot, things didn't work out. After coping with the broken union, Valerie kept her heart open.
In 2011, she married Tom Vitale, and they have led a happy private life since then. Just so you know, the couple's proposal was a true fairytale. Tom Vitale slipped a platinum wedding ring which was etched in some romantic flowers, into his lady love's fingers before popping the big question. What's even more romantic was that the pair were on holiday in Italy when the special engagement happened. These rich celebrities probably managed to put up investments that can get them through these apparently costly trips— not to mention the equally-grandiose wedding festivities!
HUGH JACKMAN AND DEBORRA-LEE FURNESS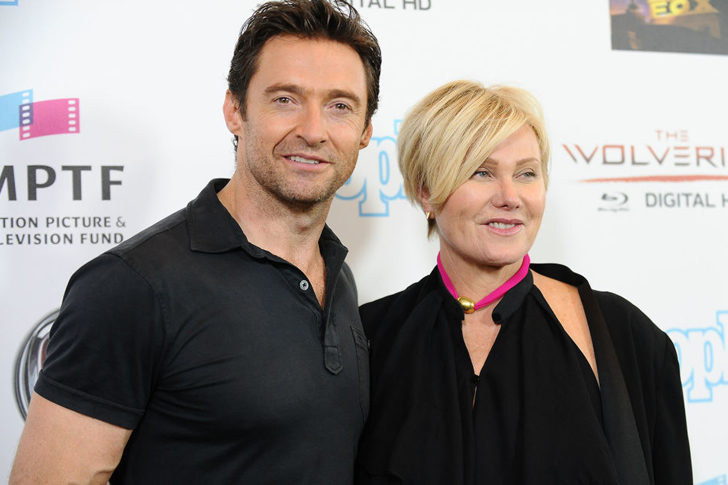 Power couple Hugh Jackman and Deborra-Lee Furness are one of Hollywood's most admired pair. Jackman earned a name in the limelight and was cast on some iconic roles, such as Wolverine. He dated Furness, though she is 13 years older. The actor was not yet prominent in Hollywood at that time, but it didn't stop her from falling for him. The duo eventually tied the knot in 1996, and they lived a private life. They have two children, namely Oscar Maximilian and Ava Eliot. Now that Hugh is one of the most famous celebrities, his net worth continually increases, which means he probably won't need to deal with loans.
In 2017, the star of The Greatest Showman told People something poetic about his wife: "Underneath the surface, where it's real, and where it's still, and where it's deep, that is the love I have with Debb." A woman who has shared life's happiest moments with you and has loved you extra hard during the tough times is definitely a keeper.
JENNIFER GREY AND CLARK GREGG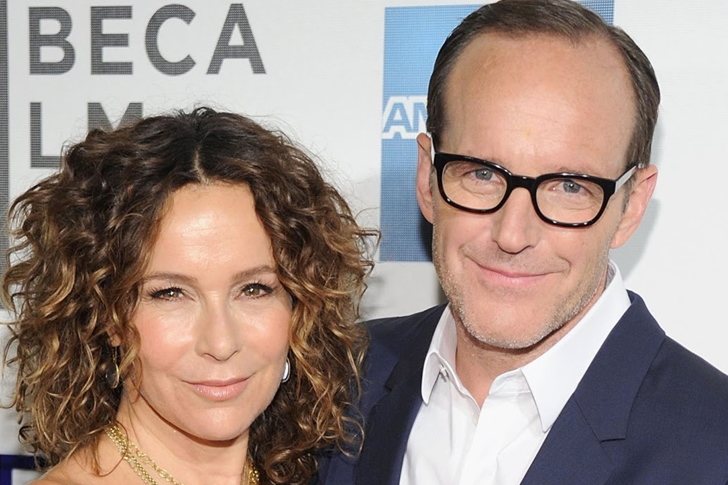 With a name making the headlines, Jennifer Grey grazed the limelight. She played the part of Baby for Dirty Dancing in 1987. More than 30 years after the film was released, Grey is still a stunner. One of the things that kept her going was her blooming relationship. She's married to Clark Gregg, who is part of the TV series, The Agents of Shield. Being together for almost 19 years, they definitely did well when it comes to working on their relationship. As for their career, with a hefty paycheck, they'd surely keep credit card payments up to date. The duo also has a daughter baned Stella.
Grey started her foray into the entertainment industry when she appeared in a commercial for a Dr. Pepper ad as a teenager. She then made her film debut in Reckless where she was able to get a small role. Grey also had a short appearance in The Cotton Club, which was directed by the legendary filmmaker Francis Ford Coppola. She landed the iconic role of Jeanie Bueller in the cult classic comedy film Ferris Bueller's Day Off. The movie was a massive success and received praises from critics and audiences alike.
HODA KOTB AND JOEL SCHIFFMAN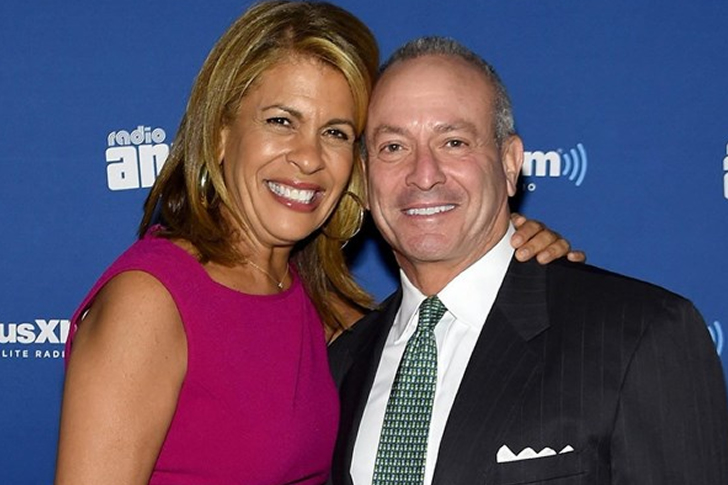 Hoda Kotb is one of the well-known TV hosts there is. She works for The Today Show, which is her primary bread and butter. Along with a successful career is a fruitful love life. She's been with her partner, Joel Schiffman, for seven years. Though they've been together for quite some time, they've decided to take things slow before officially tying the knot. Despite a short span into their relationship, they've already adopted two girls. Schiffman, a businessman with massive investments, leans his focus towards a management company.
Kotb climbed on board as a correspondent for Dateline NBC back in 1998. She was also hailed as one of Time magazine's most influential people back in 2018. Joel, on the other hand, was a Rugby athlete during his college years. To this day, he remains a huge fan of the sport. The couple was engaged at a Mexican beach after six years as a loving pair. It all started when the love birds were savoring a lovely meal on the shore where Joel popped the big question to her.
ANN CURRY AND BRIAN ROSS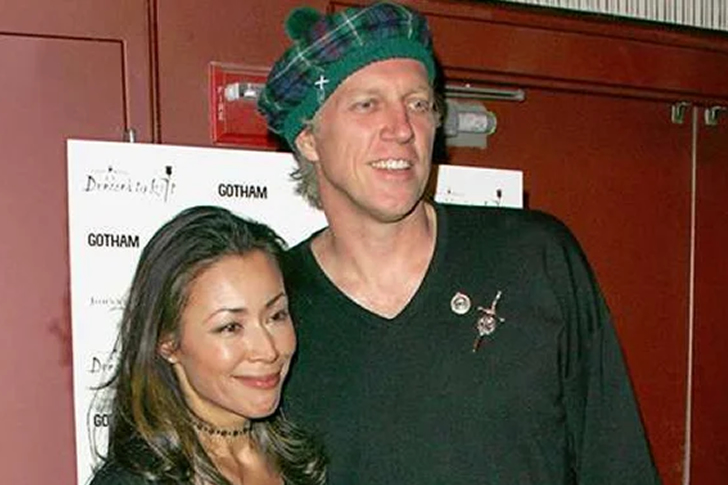 Almost 31 years and counting, Ann Curry and Brian Ross are still going strong. Curry works as a multi-awarded journalist earns a name for her features. She managed to brave the headlines as she covers the world's greatest wars and even natural disasters. She even covers terrorist bases and would go in the mid of crossfires. With an action-packed career, her husband, Brian Ross makes sure to support her. As for Ross, on the other hand, he's a software executive, CEO, and owner of Fix Flyer. When Ann eventually left NBC she decided to throw in her investment money towards a multimedia company.
Ann Curry was born in Guam. Her father is American, while her mother is Japanese. She finished her college years at the University of Oregon, where the young aspiring broadcaster graduated with a bachelor of arts in journalism. She then went on to produce content and reported for NBC. Her husband, Brian Ross, is also a holder of two master of science degrees from Claremont Graduate School and John Hopkins University. Clearly, these two are a match made in intellectual heaven!
DR. PHIL AND ROBIN MCGRAW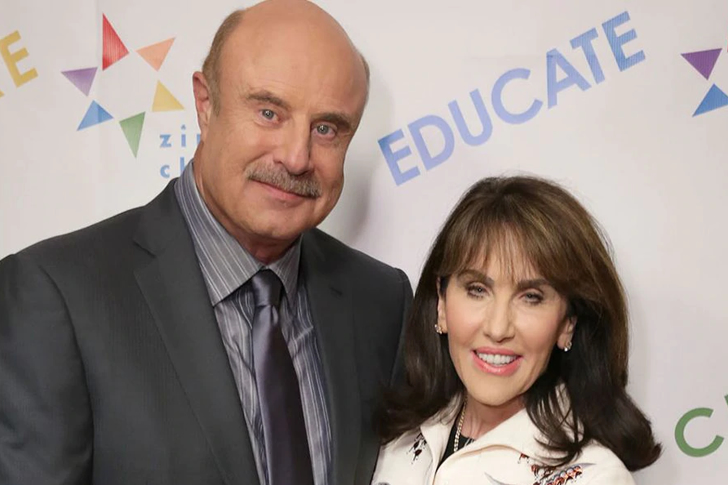 Dr. Phil is, without a doubt, one of the most popular TV hosts. He's known to be able to solve mental health coping mechanisms and life issues. He was able to take credit for being a TV personality and expert on mental health. With all these dilemmas, you can't help but wonder how he can cope with his own problems. True as it is, he was able to pick up his pieces with the help of his wife, Robin McGraw. They've been together for almost 44 years, and it seems without any intention to call it quits.
Together with his father, Dr. Phil partnered up together alongside Thelma Box, where they conducted Pathways seminars, which encouraged people to create and reach their own results. In the '90s, Dr. Phil released his first best-selling book, which was titled Life Strategies. The famous TV personality was able to publish three more best-sellers that focused on relationships. His wife, Robin, is a TV personality and philanthropist. She is also a best-selling author. She made it her mission to encourage women to live a better quality of life.
PHOEBE CATES AND KEVIN KLINE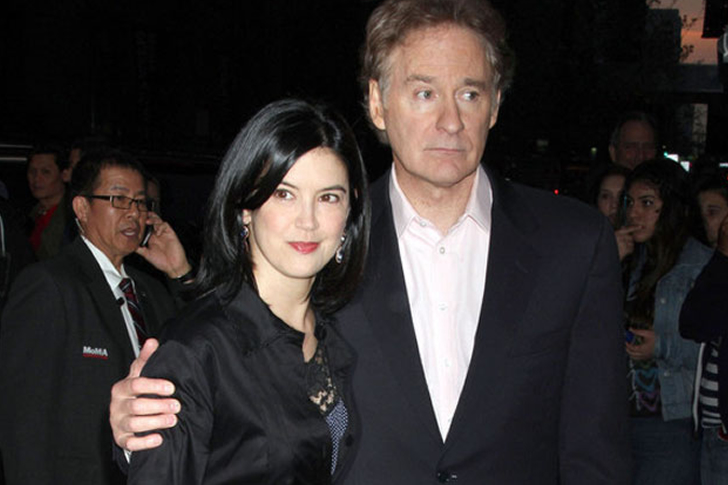 Debunking the stereotypes when it comes to Hollywood romance, Kelvin Kline and his wife Phoebe Cates defied the odds. Age is no longer an issue for the duo. Although Kline is 16 years her senior, Cates agreed to tie the knot with him. The age gap is no longer an issue as they managed to prove that their relationship is going strong. While Kline is a stage actor, Cates, on the other hand, works as a model and an actress. Being together for almost 31 years, they shared that they make it a point to communicate and resolve their conflict.
Phoebe Cates was born in New York City where she spent most of her years as a kid at the Hewitt School, the Professional Children's School, and the prestigious Juilliard School. To add more about the decorated filmography of Kevin Kline, did you know that he was a recipient of an Oscar and a couple more Tony Awards? The actor finally made it on the big screen for the film Sophie's Choice, where he co-starred with veteran actress Meryl Streep. He won an Oscar after starring in A Fish Called Wanda.
SARAH PAULSON AND HOLLAND TAYLOR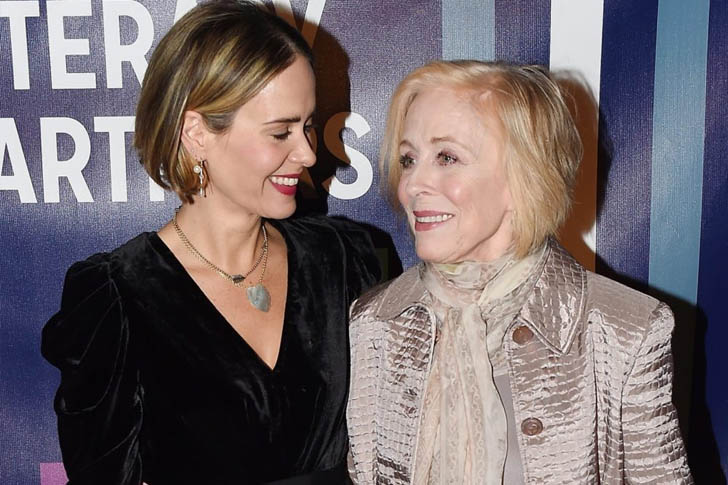 Sarah Paulson and Holland Taylor look adorable together onscreen as they are offscreen. The two are given credit for their lasting love for one another. They've been stronger than ever since 2015 and are considered to be one of the most ideal LGBTQ relationship goals out there. This pairing has made huge age gaps between romantic couples more accepted. Their love story started when Taylor kept in touch with Paulson through Twitter. Though the two have already crossed paths almost a decade before they were ever official, they were seeing other people at that time.
Fresh out of high school, Sarah Paulson started her career in acting. Since then, she has climbed her way to the top, working with no less than the Hollywood giants. Just like her partner, Holland Taylor is best known for her acting prowess and versatility. For her talents, Holland has received numerous accolades such as winning a Primetime Emmy Award for Outstanding Supporting Actress in a Drama Series and a couple more Emmy nominations.
ROBERT DOWNEY JR. AND SUSAN DOWNEY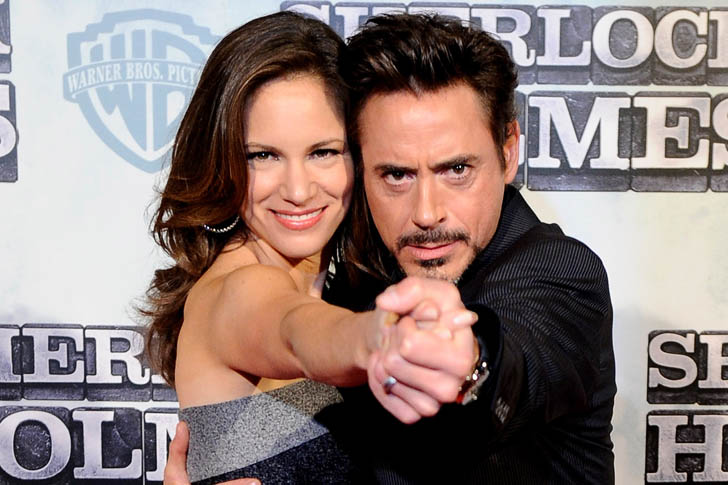 Robert Downey Jr. and Susan Downey have been married for 15 years now. They are one of Hollywood's strongest couples, like durable roofing that cannot be ruined by any storm. However, their love story is not an ordinary one. Susan met Robert at the lowest point of his life. Yet, Susan didn't mind that at all. Robert could have lost his career at the time, but he did everything to get cast in the movie Gothika, where he met Susan. This changed Robert's life significantly, and she helped him to change his life for the better. In 2015, they decided to tie the knot and now blessed with two kids.
Robert Downey Jr. made his debut as an actor when he was only five years old and was featured in his father's movie, Pound. Eventually, he received an Academy Award nomination for Best Actor as he portrayed the titular character for the biopic Chapin. For his performance in the movie, he was able to bag a BAFTA Award. Downey then starred alongside Jack Black and Ben Stiller for the comedy flick Tropic Thunder. His wife Susan, meanwhile, has produced numerous Hollywood projects such as The Brave One, RocknRolla, and Whiteout.
GEORGE CLOONEY AND AMAL ALAMUDDIN CLOONEY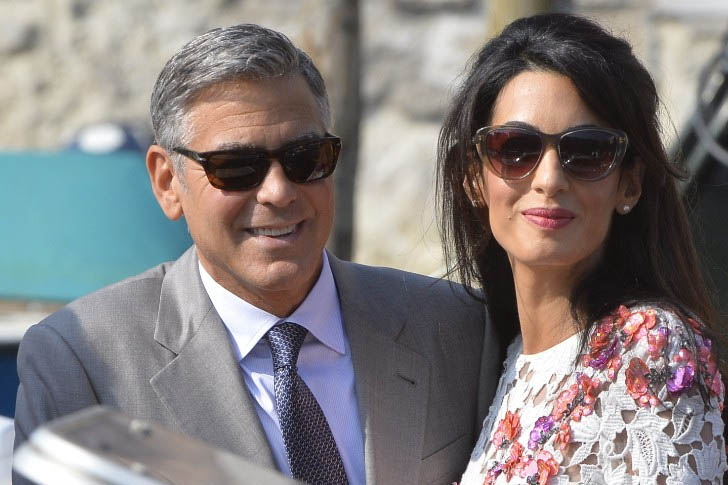 George Clooney and Amal Alamuddin are considered to be a perfect pair. He is a Hollywood heartthrob while she is a brilliant, humanitarian lawyer— an ideal love story derived from a children's fairytale. They first met at his Lake Como home in 2013. Everything was a twist of fate. A friend brought Amal when he visited George at his house. At the same time, his parents were there, so they met Amal, too. From there, the rest is history. They quickly hit it off, started dating, got engaged and eventually ended up in marriage last 2014. Now, they are blessed with twins and will be celebrating their sixth anniversary.
George Clooney's star became even brighter with the success of his hit heist comedy film Ocean's Eleven. His directorial debut came when he made the biographical spy comedy Confessions of a Dangerous Mind. He then went on to direct a couple more films such as Good Night, and Good Luck, Leatherheads, The Monuments Men, and The Ides of March. With his diverse acting range, Clooney received nominations for six different Academy Award categories.
BENEDICT CUMBERBATCH AND SOPHIE HUNTER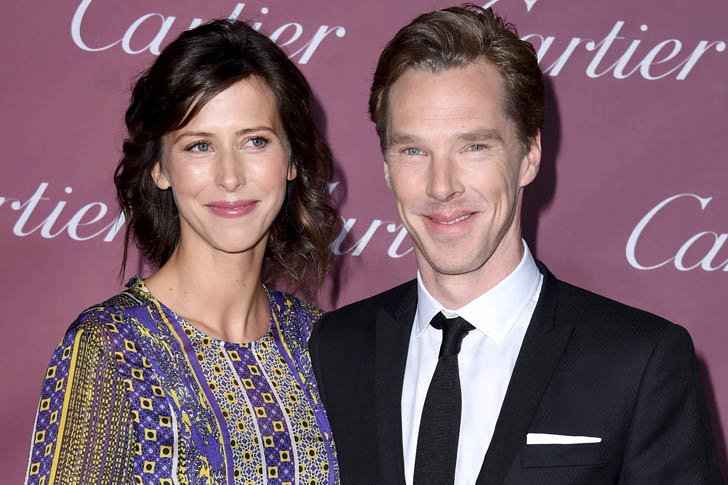 Despite the many recognitions Benedict Cumberbatch has, it is meeting his wife, Sophie Hunter, that he gives credit the most. She has been his friend for 11 years and a wife of five years. Like Benedict, she is also an actress and a theatre director, so she knows how things work on the business.The two first met in 2009 on the set of Burlesque Fairytales. They started dating in 2014 and got engaged in the same year. On Valentine's Day of 2015, they decided to tie the knot.
Cumberbatch was born in London and attended boarding schools in his formative years. At school, Cumberbatch was involved in many Shakespearean projects. He started acting when he starred in A Midsummer Night's Dream as a preteen. He then went on to have major roles in a number of classic plays hailed at Regent's Park Open Air, Royal National Theatres, Royal Court, and Almeida. He received a nomination for an Olivier Award for Best Performance in a Supporting Role when he portrayed George Tesman in Hedda Gabler.
CHRIS HEMSWORTH AND ELSA PATAKI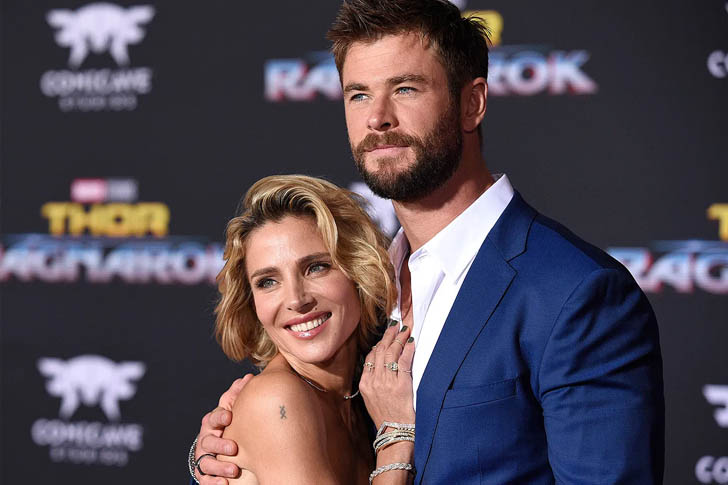 Despite being together for only a short while before deciding to tie the knot, Chris Hemsworth and Elsa Pataki proved that a long relationship is not needed to settle down. They got engaged and married in less than a year, but they are now celebrating their tenth year together. They got married in December 2010, just two months after they made their relationship red carpet official. Although some questioned their decision, Chris said getting married quickly "felt right" for him. Now, their happy family is continuously growing. They now have three kids, a daughter, and twin boys.
The Australian actor is popular for his role as Thor, where he played the iconic character in eight Marvel movies. Madrid-born Elsa Pataky was a student at the Universidad CEU San Pablo, where she majored in journalism and took some classes in acting. The stunning beauty can speak Italian, English, French, and Portuguese. She was also a star in a campaign for a jewelry line by Time Force alongside football legend Cristiano Ronaldo.
IAN SOMERHALDER AND NIKKI REED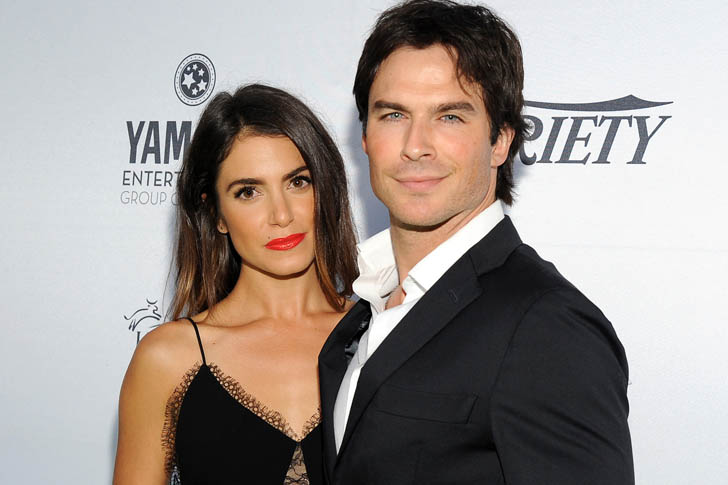 Ian Somerhalder and Nikki Reed are a living testament that friends can turn into the perfect pair. They started dating for six months, got engaged, and then tied the knot in 2015. When they were only dating, they could often be seen walking the streets of Los Angeles or bonding elsewhere.
They often display a major public display of affection, showing everyone how much they love each other. After two years, they have been blessed with a lovely child, Bodhi Soleil Reed Somerhalder.
Somerhalder had his big break when he was able to bag the role of Damon Salvatore in the hit TV drama series The Vampire Diaries. The series became a success and ended up earning a lot of high ratings. He also appeared in the movie Time Framed, which was filmed in Los Angeles. Nikki Reed rose to fame when she portrayed the vampire Rosalie Hale in Twilight. She was also cast in the movie Thirteen. She is also a recipient of numerous acting accolades.
JAVIER BARDEM AND PENELOPE CRUZ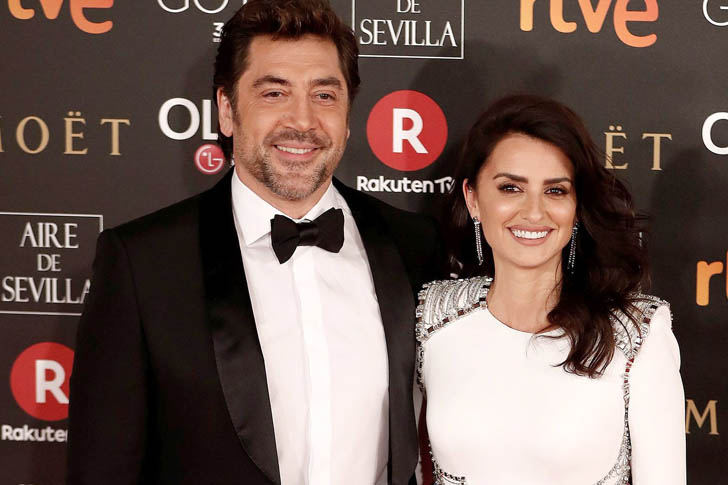 Javier Bardem and Penelope Cruz's relationship is known for being notoriously private. They rarely talk about their romance, although they have already been married for ten years. In an interview with Penelope, she said being tight-lipped about their love was the best decision for them to some degree.In fact, people should be more surprised if they became more open about their relationship. In 2007, rumors about their relationship started to emerge. In 2010, they made their love red carpet official and in the same year, they tied the knot in secret.
Javier Bardem began his acting career when he landed a small role in his first movie The Ages of Lulu. The English-speaking crowd began to take notice of Bardem's acting chops. Penelope Cruz's big break came when she was cast as a leading lady in movies like Blow and Vanilla Sky. Filmmakers applaud Cruz's enchanting presence on screen. She even co-starred alongside her good pal Salma Hayek for the Western comedy flick Bandidas.
BENJAMIN MILLEPIED AND NATALIE PORTMAN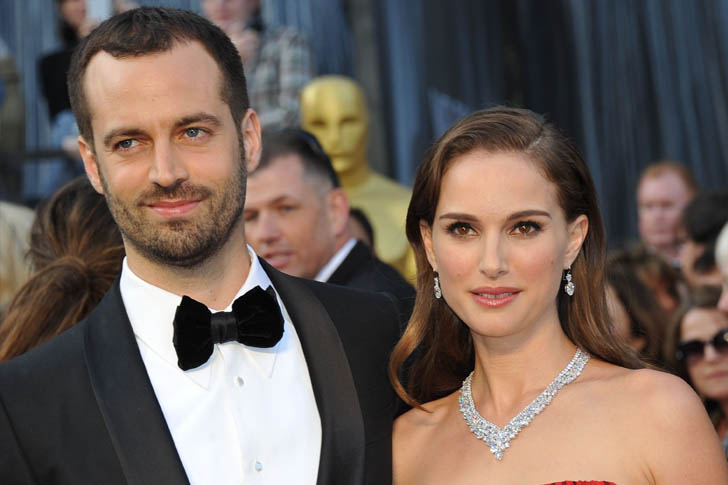 Benjamin Millepied and Natalie Portman are currently enjoying their eighth year of being married. After they got engaged, they officially tied the knot in August 2012 at a private house in Big Sur, California. At the time, the two had a Jewish ceremony, flooded with a lot of vegan food. Natalie looked every inch majestic in her custom-made Rodarte tea-length A-line gown. She gave all the credit to Laura and Kate Mulleavy for making her look stunning at the time. Rumors about their marriage only started surfacing when people saw them wearing the same rings at the 2012 Oscars.
Portman's husband, Benjamin Millepied, is a French choreographer and dancer. He has resided in the United States to pursue his career. Millepied is famous for his role in the film Black Swan, where he starred as a dancer and also placed as the movie's choreographer. Natalie Portman set Hollywood abuzz even as a teenager with starring roles in a string of blockbusters. Throughout her career, she has gained numerous awards for her stellar performances. She is a winner of two Golden Globe Awards and an Academy Award.
MATTHEW MCCONAUGHEY AND CAMILA ALVES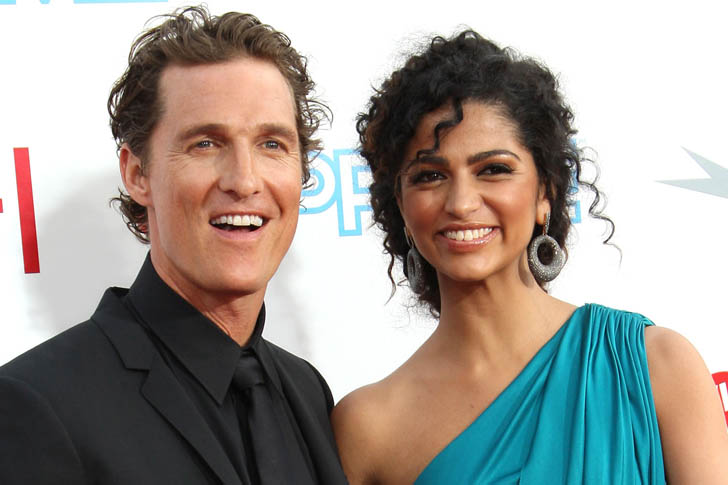 Matthew McConaughey and Camila Alves are one of the most celebrated couples in Hollywood. They can often be seen walking the red carpet together, holding hands, and displaying major PDA. They are not afraid to show everyone how much they love each other. They can be open about the success of their relationship and even their three kids, Levi, Vida, and Livingston.They exchanged I dos in 2012, letting them enjoy eight years of marriage today. At the time, Levi and Vida were 4 and 2, so they got credits for being part of the entourage as their ring bearer and flower girl, walking down the aisle with their cuteness.
Matthew McConaughey rose to fame when he starred in the cult classic comedy Dazed and Confused, which many fans consider to be his breakout performance. As a teenager, the Brazilian-born Alves jetted off to New York City to pursue a professional modeling career. She also launched her own lifestyle website that features news updates and tips about health, food, work-life, and family.
DANIEL CRAIG AND RACHEL WEISZ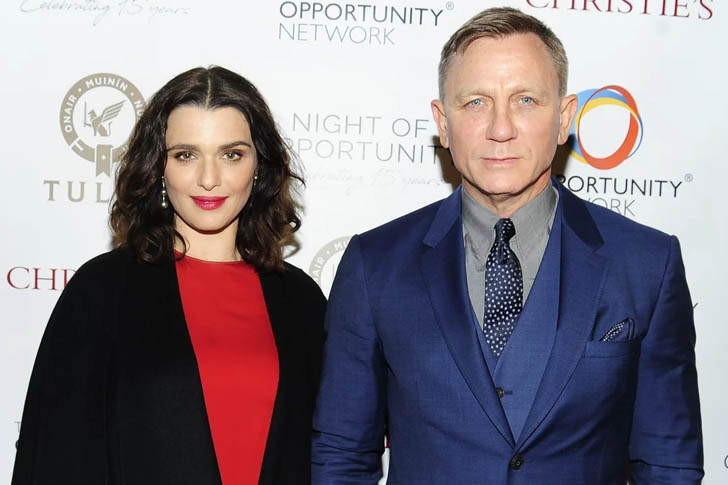 Another perfect pair on the list is Daniel Craig and Rachel Weisz. He is famously known for his movie credit as James Bond, while she is an Oscar-winning actress. The two took everyone by storm when they tied the knot in 2011.Without everyone's knowledge, Daniel and Rachel started dating in the 1990s. They then parted ways and met again years later. As the time seemed to be in their favor by then, a blossoming relationship began. They were first seen working together in the workshop play, Les Grandes Horizontales. Their paths crossed again in 2010 and the pair did Dream House in 2011. Today, they are deemed one of the "most private couples" in Hollywood.
The prolific talent Daniel had allowed him to snag a nomination for a BAFTA Award for Best Actor in a Leading Role. The beautiful and talented Rachel Weisz also has one up her sleeve! She started acting for television and on stage in the early 90s. For her contributions to acting, Rachel received numerous accolades, including an Oscar, Golden Globe, and British Academy Film Award.
JUDGE MATHIS AND LINDA REESE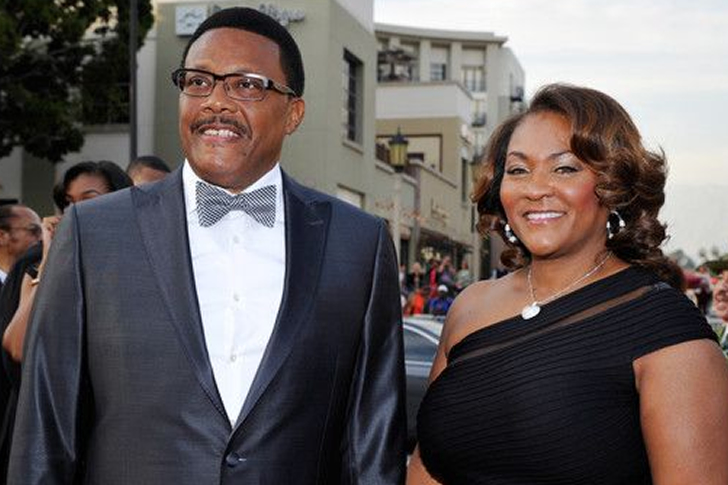 Judge Mathis and Linda Reese are still going strong as a couple. The pair tied the knot in 1985, and even after a long time, they are still passionate about each other. Mathis went through tough times as a teenager where he was sent to jail at the age of 17. Given a chance to talk about his life's success, he'd always mention how Linda helped him go through tough times. Being together for so long, they've probably mastered money management when it comes to allocating their funds.
Gregory Ellis Mathis of the reality courtroom show, Judge Mathis, is the youngest person in the state to have the District Judge post. He is known primarily in the African-American community as a cultural motivational speaker. He is presently the longest-reigning African-American court show judge. They were married in 1985 and now have two daughters and two sons together. Reese often joins her husband on various occasions, including red carpet events.
Brian Austin Green and Megan Fox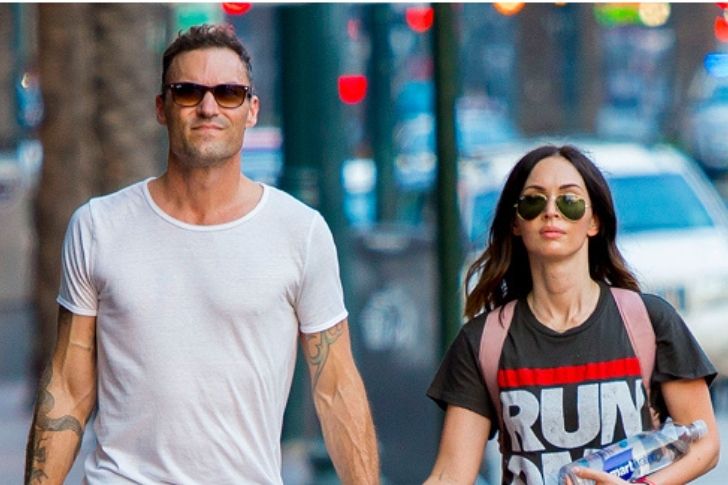 The 12-year age gap did not stop Megan Fox from swooning over actor Brian Austin Green. The pair met in 2004 on the set of the series Hope and Faith. The actress confessed that she instantly fell in love with the hunky actor when she first laid eyes on him. There was instant electricity between the two while shooting for the series. Not long after, the couple were set to become engaged and had a ring to seal the deal after two years of dating.
After their wedding, the couple was spotted being so loved up while on different vacation locations. They were seen sneaking in public displays of affection in Hawaii, Disney World, and Nevada. It looked like the whole world knew about their love affair. The couple share three children together, Noah, 8, Bodhi, 6; and Journey, 4.
Aaron Rodgers and Danika Patrick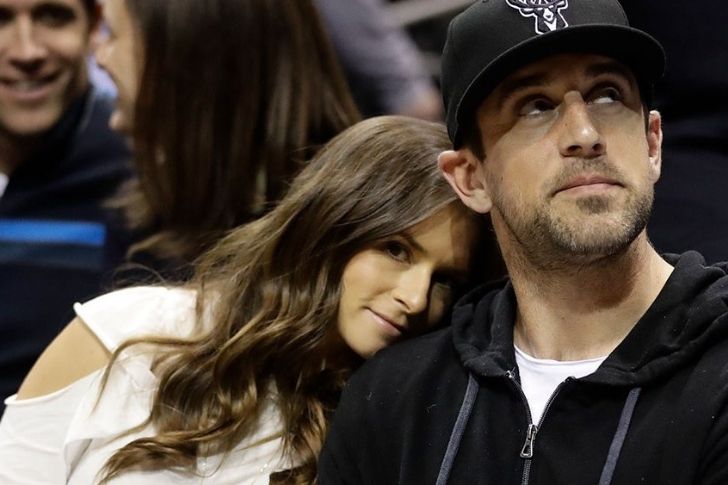 American football quarterback Aaron Rodgers met former professional race car driver Danika Patrick at the ESPYs back in 2012. Patrick shared that the two have been sort of in each other's friendship circle and kept in touch from time to time. As they got to know more about one another they realized how much they had in common and decided to take the leap by taking their friendship to the next level.
The pair made their first official public appearance as a couple at the Daytona 500. Cameras even captured Rodgers giving a good luck smooch to his lady love before her career's last NASCAR race. The quarterback is known to keep things under wraps when it comes to his love life but it seems he couldn't help but gush about their emotional investments for each other on social media.
Scott Foley and Jennifer Garner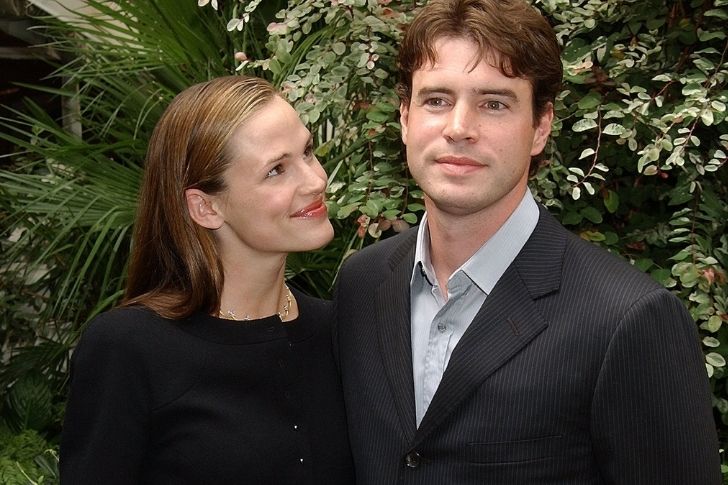 Scott Foley and Jennifer Garner first laid eyes on each other on the set of the TV drama Felicity when Garner had an acting credit for two episodes. From then on, the couple was hearing wedding bells in 2000. The year after that, Garner was able to bag the lead role in the hit spy show Alias, which launched the brunette beauty into superstardom.
Foley is famous for his roles in television series like The Unit, Scandal, Felicity, and Scrubs. He also appeared in a few episodes of a few famous shows such as Grey's Anatomy, House, and Dawson's Creek. On top of being an actor, he is also an accomplished screenwriter and director. Apart from her famous role in Alias, Jennifer also has a blossoming career as a producer and entrepreneur. This celebrity couple eventually parted ways after four years together.
Stella Maxwell and Kristen Stewart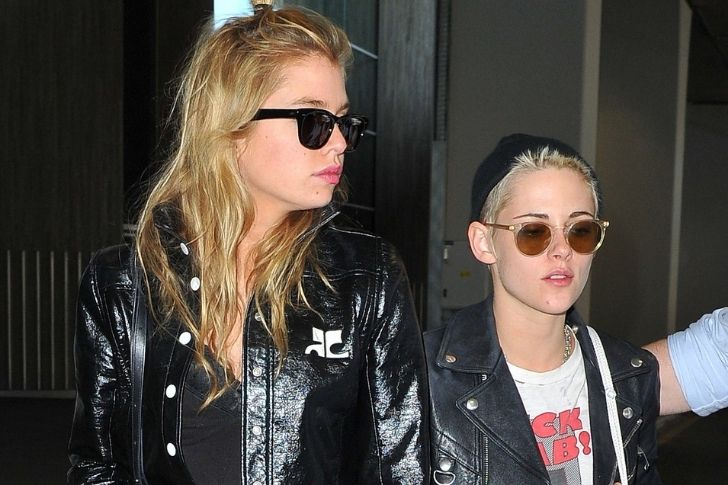 No one knows how Victoria's Secret model Stella Maxwell and Twilight actress Kristen Stewart really started dating but there have already been reports back in 2016 of the two coupling up. The pair was seen showing some PDA while inside a car during a trip to Milan, Italy. A few months after, Stella was spotted traveling to pay a visit to Kristen while on set when she was in Savannah, Georgia, filming the thriller movie Lizzie.
There were also reports that mentioned that the two spent a lot of quality alone time in Kristen's Los Angeles abode. A close source disclosed that the ladies really take some time off their busy schedules to see each other when they can. There was definitely a lot of electricity and chemistry brewing between the two. Maintaining a high-profile relationship wouldn't have been easy, so props to them for making it work and remaining friends after their split.
Michael Sam and Vito Camissano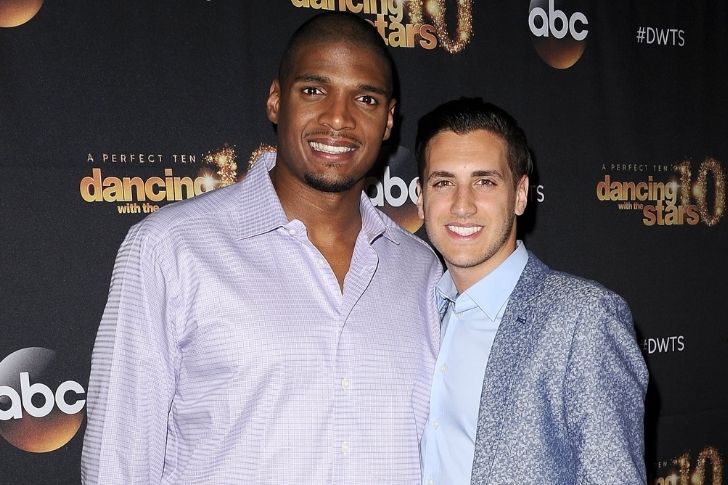 Vito Camissano and Michael Sam hit it off when they first kept in touch at the University of Missouri, where Sam happened to be a star player in the football team. The duo dated in 2011 and kept their relationship private until 2014 when Michael made his historic and emotional coming-out announcement, which became a headline story. The couple went against all odds and showed their love loud and proud. Michael Sam is given credit for becoming the first openly gay NFL player in history.
Despite the fact that the St. Louis Rams cut him from the team, he stayed in the public eye and received the Arthur Ashe Courage Award at the ESPYs. Sam also showed his moves when he appeared on Dancing with the Stars. Of course, Vito was there to cheer him on as part of the audience.
Jillian Michaels and Heidi Rhoades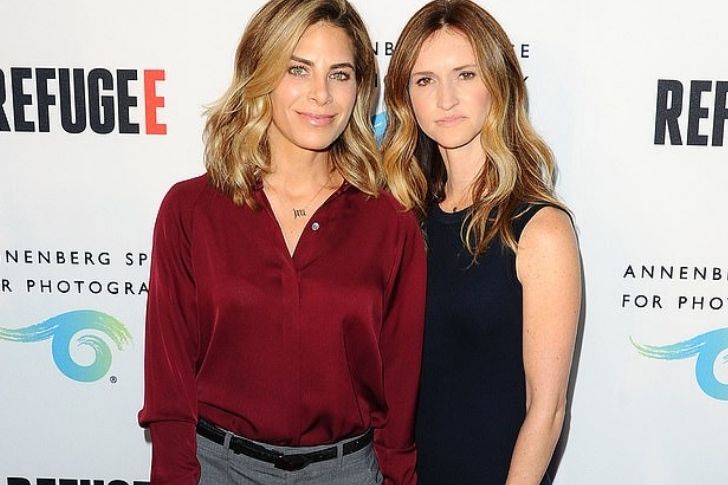 Celebrity trainer Jillian Michaels met Heidi Rhoades through a mutual friend. The pair hit it off instantly. Michaels, later on, revealed that her desire to become a parent meshed well with what Rhoades wanted in a relationship. The Biggest Loser alum gushed about how supportive her partner was of her decision. The loving pair's engagement seemed like a fairytale when Michaels asked Rhoades for her hand in marriage inside a movie theater with their nearest and dearest family friends present.
A video that featured the pair's highlights which also included home videos and pictures of their kids was playing. Michaels then dropped down on one knee in front of her teary-eyed and stunned partner. When Michaels finally popped the big question, loving electricity filled the air. The couple spent 9 years together before they officially split in 2017. Suffice to say, the outcome was not what we expected.
Oprah Winfrey and Stedman Graham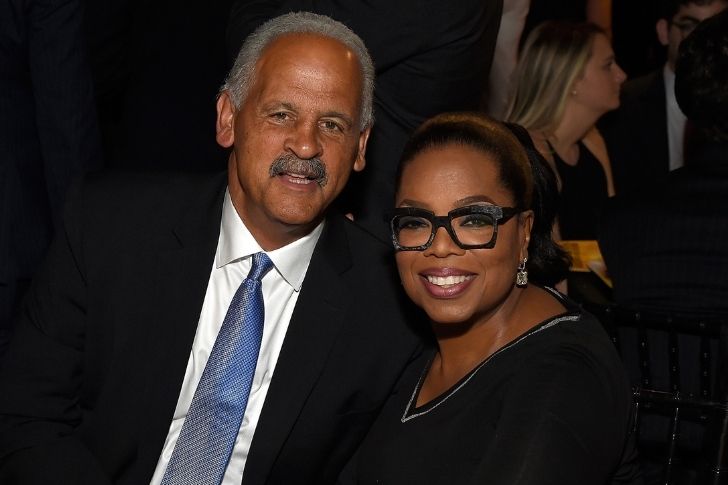 Media mogul and entertainment icon, Oprah Winfrey, started dating businessman Stedman Graham in 1986. Back then, Oprah was still navigating her way through her career and wasn't the household name that she is today. No one really anticipated the degree of success Oprah Winfrey would one day attain. The pair is not officially married but they were able to stick together for more than three decades already. They are among the most private couples in Hollywood and perhaps this is one of the secrets to their longevity.
Though they've had their fair share of ups and downs, they still remain faithful to each other. To this day, Graham has always been by Oprah's side. He acknowledges what a powerful woman Oprah is and shares how proud he is of her. These two are definitely couple goals and could serve as an inspiration to young couples out there.
Michelle Pfeiffer and David Kelley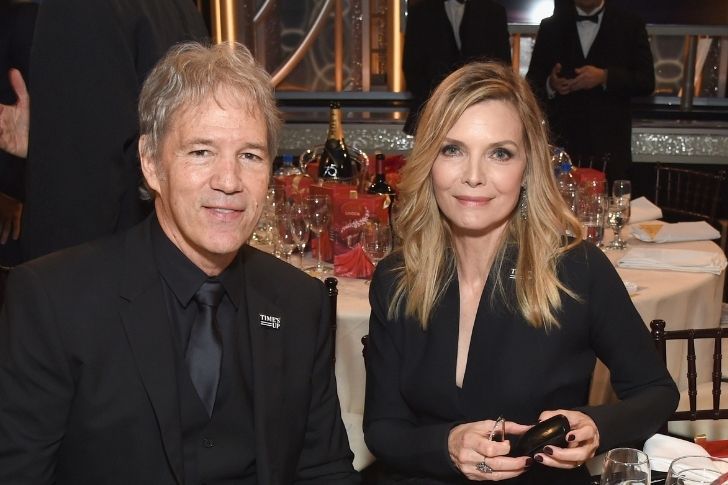 Movie buffs credit Michelle Pfeiffer's versatility as an actress. Her acting chops can be seen in films like Dangerous Minds, Tequila Sunrise, Scarface, Batman Returns, and A Midsummer Night's Dream. She started hopping on the love train when she went on a blind date with TV writer David Kelley. Adorably enough, the pair's first meeting was spent at a bowling alley. From then on, the two became inseparable. The lovebirds tied the knot and lovingly share two adopted kids.
Pfeiffer shared that she picked the right person to be her partner in life. She disclosed how much she admires her husband's integrity. They have been together since 1993 and are among those who prove that the Hollywood marriage "curse" doesn't apply to every relationship. These two have a lot of mutual respect and love for each other, which makes their passionate relationship work.
Bradley Cooper and Jennifer Esposito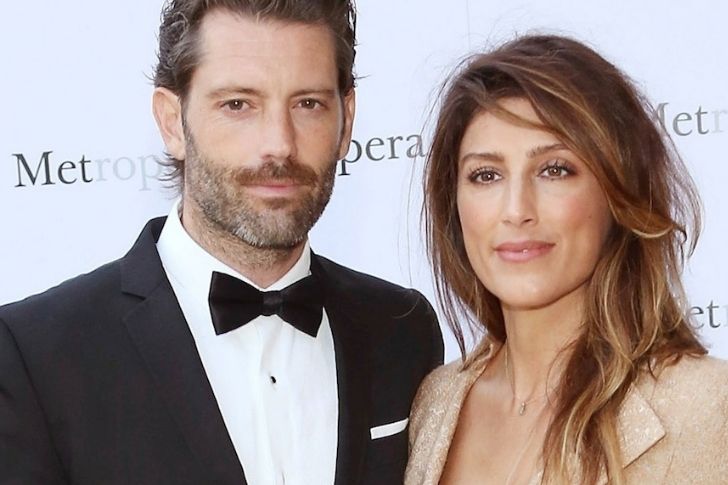 Actor Bradley Cooper publicly proclaimed his love for actress Jennifer Esposito when the pair showed up at the Golden Globe Awards together back in 2006. The lovely couple started seeing each other less than a year before revealing their engagement. At that time, Jennifer was already deemed one of the most in-demand actresses around. Jennifer already landed a role in Crash, a movie that was awarded an Oscar for Best Picture.
This acting credit really made her star shine brighter. Bradley, on the other hand, was still making his way around Hollywood since he didn't have his breakthrough project yet. At the time of the pair's union, Bradley only had a few TV stints and movie appearances under his belt. The couple wed in a beautiful ceremony in France. Sadly, their marriage only lasted about five months and they split in May 2007.
Nick Jonas and Priyanka Chopra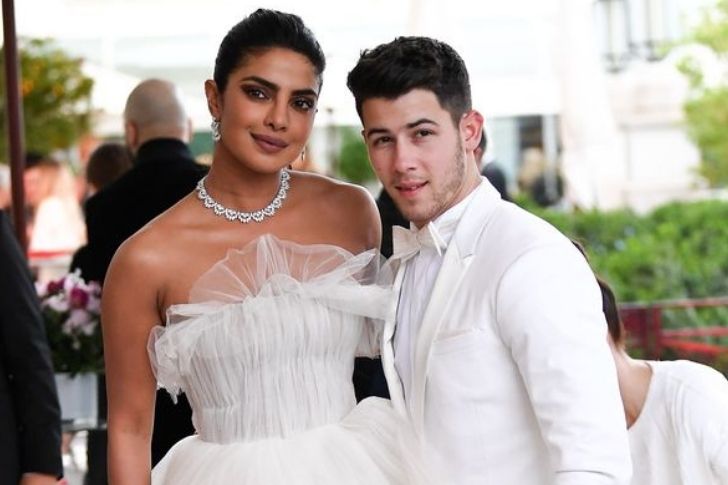 Actress and former Miss Universe, Priyanka Chopra, started talking to her future husband, musician Nick Jonas, through short but sweet exchanges on Twitter DMs. The Jonas brother made the first move by sliding into Priyanka's inbox. The stunning Indian beauty responded by suggesting that Jonas could text her instead. The two suddenly had a friendly yet flirty correspondence. Priyanka and Nick finally met each other at the after-party for Vanity Fair. Nick, fueled with romantic electricity, approached Priyanka at the bar and proclaimed how smitten he was of her in front of people.
A few months passed and the stunning pair got drinks before they headed out to be each other's date for the Met Gala. They wore stunning pieces by Ralph Lauren. The two were later wed in a Hindu and Christian Ceremony held at Jodhpur's Umaid Bhawan Palace.
Nicole Eggert and Corey Haim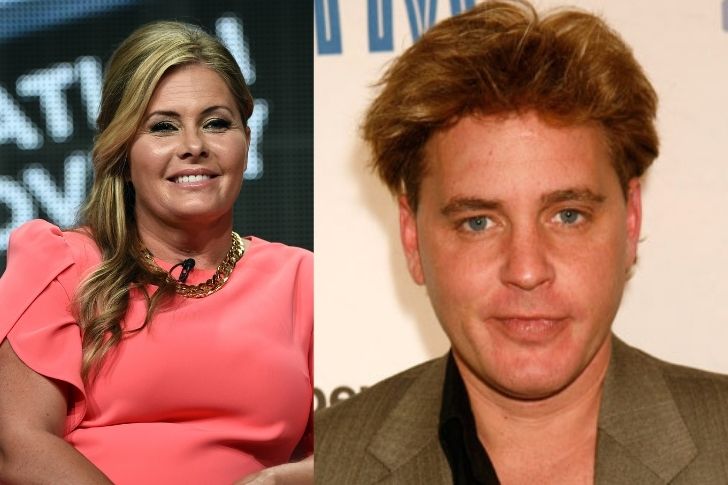 Nicole Eggert and Corey Haim were paired together on screen. Sparks of electricity were obvious between the two so they began their own love affair when the cameras stopped rolling. Corey and Nicole worked together on projects like Blown Away and The Double Kid. The pair met as teenagers, navigating their way around Hollywood. Together, they formed a meaningful and lovely connection. At the time they met, Corey had just moved to Los Angeles after wrapping up production for Lucas.
Not long after dating, the two were set to tie the knot as teens. Eggert is popular for her role as Jamie Powell on the comedy show Charles in Charge. She was also cast as Summer Quinn on the iconic series, Baywatch, the show that turned her into a household name. Their relationship moved forward and they later became engaged, but this couple eventually split in 1993.
Phylicia Rashad and Victor Willis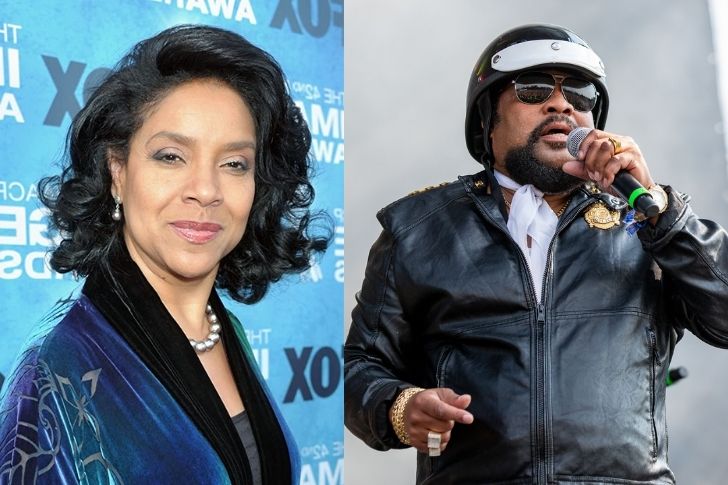 Phylicia Rashad is given credit for being the first black actress to receive the Tony Award for Best Actress in a Play thanks to her stellar performance in the revival of A Raisin in the Sun. Her other notable Broadway appearances include Into the Woods, Gem of the Ocean, Jelly's Last Jam, and Cat on a Hot Tin Roof. Rashad also became popular during her time on the famous The Cosby Show. In recent years, Rashad made appearances in projects such as For Colored Girls, Creed, and Good Deeds.
The talented actress married singer Victor Willis, known for being the original lead vocalist of the musical group The Village People. The two started their romance when they crossed paths while making a run of The Wiz in the late 70s. The two have since split and moved on with new partners, but reports do suggest they are still good friends.
Demi Moore and Bruce Willis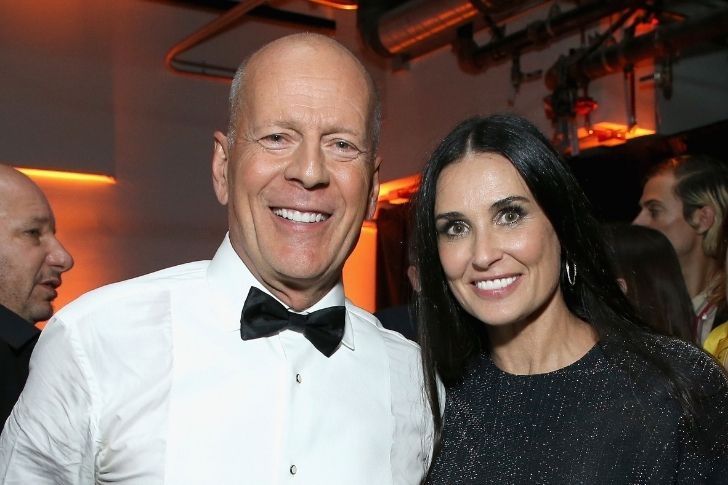 Demi Moore and Bruce Willis began their love story at a film screening in Los Angeles. Not long after their chance encounter, the couple jetted off for a whirlwind trip to vibrant Las Vegas, a place full of exciting electricity. It was here where Bruce asked Demi's hand in marriage. The happy pair exchanged vows inside a swanky suite located at the Golden Nugget Hotel. There were only a few people to witness the momentous event. The following month, the loved-up couple held another shindig, which was a glamorous event with some famous personalities on the guest list.
Not long after their happy union, Bruce and Demi welcomed their first daughter, Rumer. A few years after that they had two other daughters, Scout and Tallulah. While it's no secret that they have been separated for years now, the former couple still spends time together as a family.
Mike Tyson and Robin Givens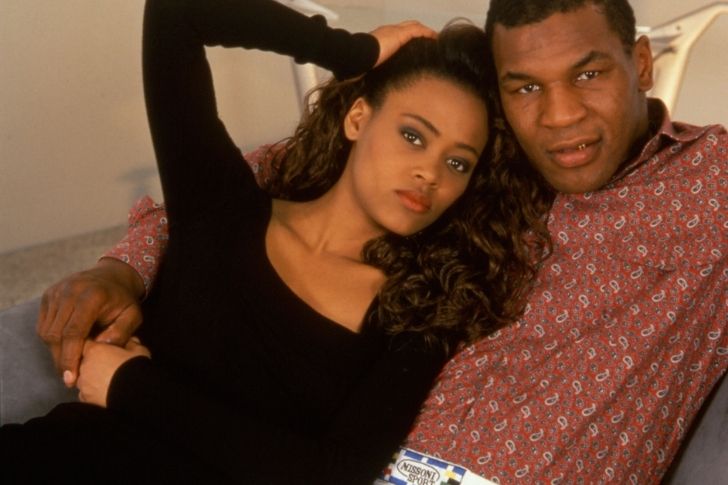 American actress and model, Robin Givens, became famous after her breakthrough performance in the sitcom Head of the Class. She was a series mainstay for five years. Givens then went on to have an illustrious career in the entertainment industry with various roles in movies and TV. Givens appeared in The Women of Brewster Place and Boomerang. Givens set the press abuzz when she started dating celebrity boxer Mike Tyson in the late 80s. The following year, the two tied the knot.
Not only is Givens admired for her acting talent, but she also has the brains to boot. She was able to obtain a pre-medical degree from Sarah Lawrence College at fifteen, making her one of the youngest to attend the college. The two were married in 1988 after 11 months of dating and eventually split up just a year of marriage.
Kevin Costner and Cindy Silva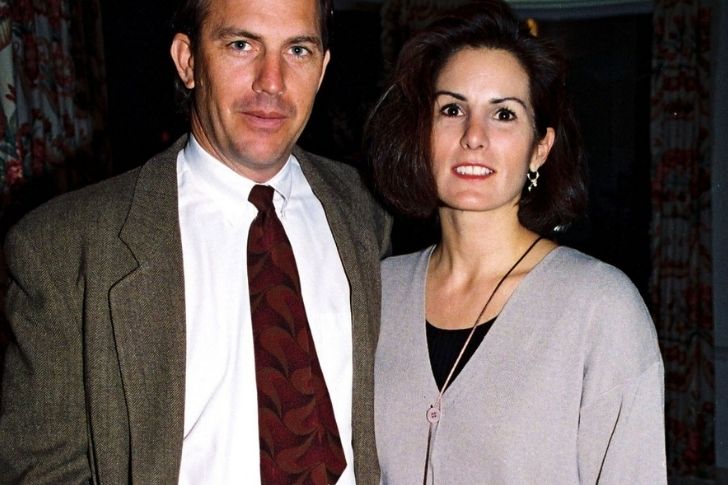 While studying for a degree in marketing and finance at California State University, Fullerton, Kevin Costner met Cindy Silva. The pair became college sweethearts. After graduating, the couple decided to tie the knot. While they were starting out as a married couple, Silva was working as Cinderella for Disneyland, which made their romance a literal fairytale. The two share three children together, Lily, Anne, and Joseph. After getting his diploma, Costner began to take interest in acting.
As a student, Costner was already warming up to the idea of becoming a professional actor but was hesitant because of his own nervousness. Luckily, after returning from their honeymoon, the newlyweds shared a plane with the Hollywood legend Richard Burton. One thing led to another until Costner found himself landing roles for big films. However, in the end, it was Costner's acting career that would spell the end of their relationship.
Tiger Woods and Elin Nordegren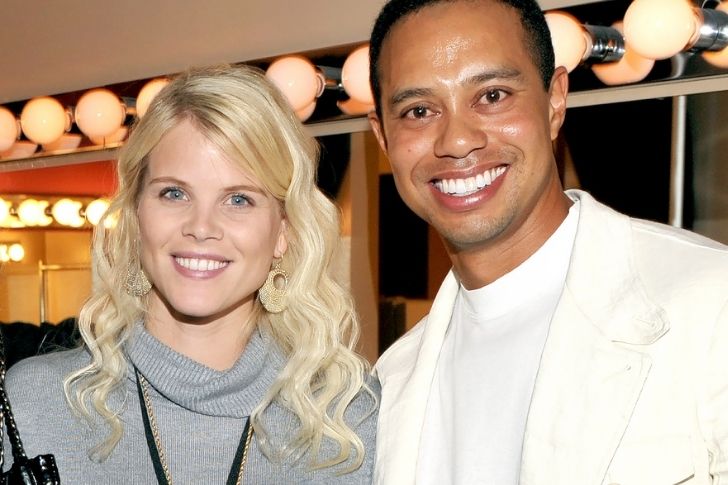 Swedish blonde beauty, Elin Nordegren, worked as a model before she became a nanny. She met superstar professional golfer and future husband Tiger Woods while working for professional golfers Jesper and Mia Parnevik at the Open Championship back in 2001. The pair didn't hit it off instantly but faith had its way of figuring things out and the two eventually threw a lavish multimillion-dollar wedding ceremony in Barbados' Sandy Lane Resort.
The two made huge investments for their pricey abode, as they took residence at the exclusive community in Windermere, a suburb located in Olano, Florida. They welcomed their first child, Sam Alexis Woods in 2007. Two years after, they had a baby boy who they named Charlie Axel Woods. The couple's eventual separation made headlines, but fortunately, both have since moved on. Currently, they are working on co-parenting their children.
Halle Berry and Olivier Martinez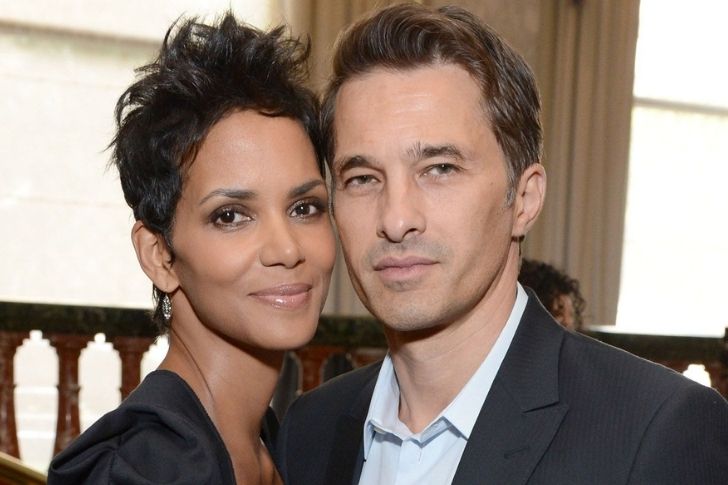 Halle Berry fell head over heels in love with French actor Olivier Martinez when they met while filming the movie Dark Tide. The actress gushed about how silly and fun-loving her man was. Soon enough, the smitten co-stars were spotted smooching offset. An onlooker even reported that the two spent a lot of romantic evenings alone together out in public. Things moved at a rapid pace for the lovebirds, Olivier was even introduced to Halle's mother right away which was a true indicator that the two had serious investments in each other.
A couple of years later, the private couple finally announced their engagement. A few months later, the two held an intimate wedding ceremony in France. The pair have one son together, Maceo, who is now six years old. They were wed for two years before filing for separation.
Bruce Willis and Emma Heming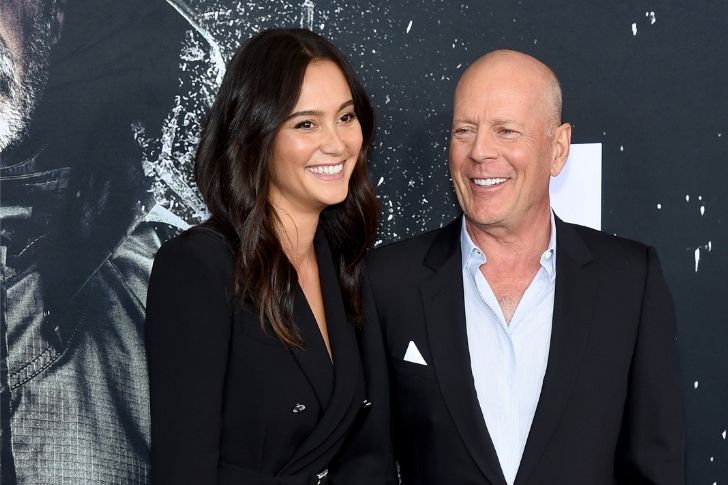 Back in 2007, actor Bruce Willis met actress and model Emma Heming through a common friend. Emma recounted that it was pretty obvious that Bruce was really into her while she shared their first photo together. The happy pair tied the knot in a simple civil wedding in Beverly Hills. Bruce's three daughters, Scout, Rumer, and Tallulah were also in attendance. The loved-up couple welcomed their daughter, Mabel, in 2012. Two years after that, they welcomed their second daughter, Evelyn.
The proud mom of two documents her adorable family on social media for the whole world to see. The pair made some serious emotional investments for each other and renewed their vows in 2019. Emma praised her husband for being so funny and smart. What's even more impressive is that his ex-wife, Demi Moore, is also close with Heming. They even refer to each other as sisters!
Bette Davis and Gary Merrill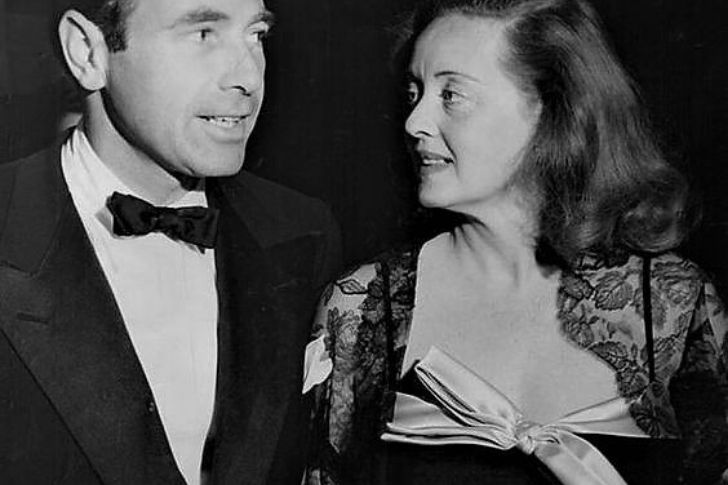 Bette Davis is given credit for being the first individual to bag ten Academy Award nods. For her captivating performance, she won Best Actress twice. She is also the first actress to be awarded a Lifetime Achievement Award from the American Film Institute. Her influence in Hollywood is so powerful, she became the Academy of Motion Picture Arts and Sciences' first female president. Bette Davis has cemented her status as a true old Hollywood icon.
Actor and director Gary Merrill met Bette when he directed her in the film Jezebel. He was also Bette's co-star in All About Eve. Bette recounted that Gary was truly the man of her dreams and that he was the man she has always dreamed about. Passion and romance began to ensue and the two finally tied the knot. The two split in 1960 and while there were many speculations, the reason has never been explicitly revealed.
Kim Novak and Robert Malloy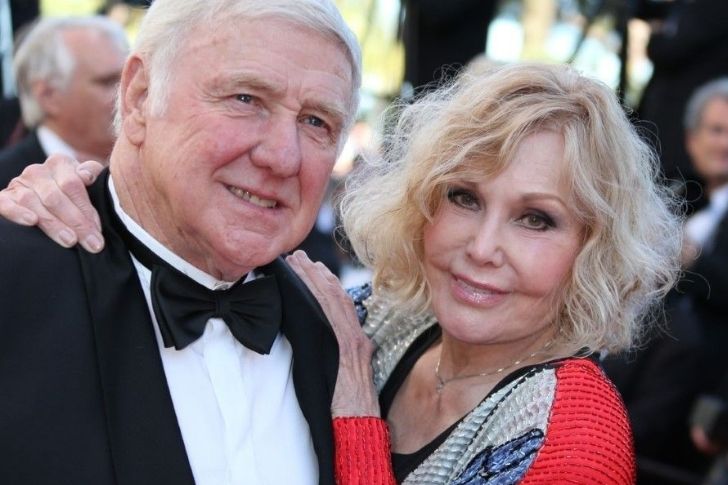 Kim Novak started her career in film after joining Columbia Pictures. She starred in a number of films which include Picnic, Pal Joey, and The Man with the Golden Arm. She is mostly given credit for her iconic appearance in Alfred Hitchcock's masterpiece Vertigo. Her performances were well-received at the box office. In the 80s, Novak also starred in prime time TV series Falcon Rest. The actors then decided to say goodbye to acting. She left a legacy in the world of film and her work has been recognized by the Golden Globe Awards.
Novak also has her own star displayed on the Hollywood Walk of Fame. The actress married an equine veterinarian by the name of Robert Malloy. The pair met when Malloy was treating her pets. This beautiful couple enjoyed 45 beautiful years together, until Malloy's passing in 2020.
Cate Blanchett and Andrew Upton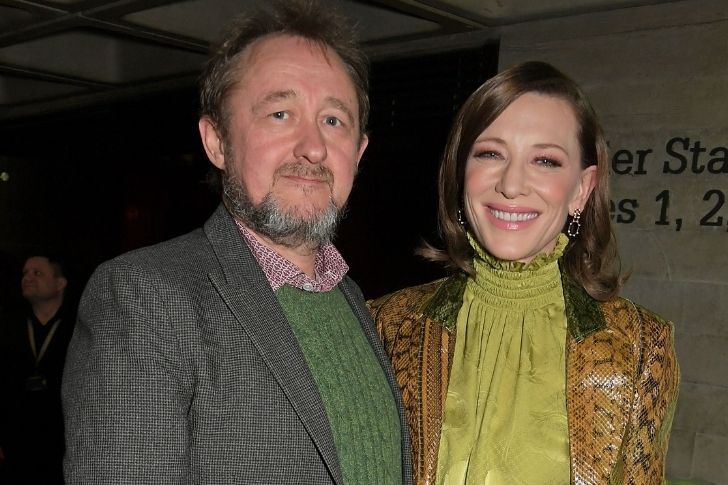 Actress Cate Blanchett met her playwright husband Andrew Upton on the set of a TV show together. The pair's love story didn't exactly start out smoothly. Blanchett revealed that she and Upton didn't fancy each other initially. The actress shared that when they were introduced to each other, she found him to be arrogant while Upton thought she was on the aloof side. The two really didn't share a connection full of electricity right away since they were both seeing other people.
Eventually, during one fateful night while in a game of poker, the two shared a passionate kiss that really set the tone of their relationship. Three weeks later, the lovebirds were set to be married. On top of being a married couple while co-parenting together, the duo also works together as owners of a production company.
Katharine Hepburn and Ludlow Ogden Smith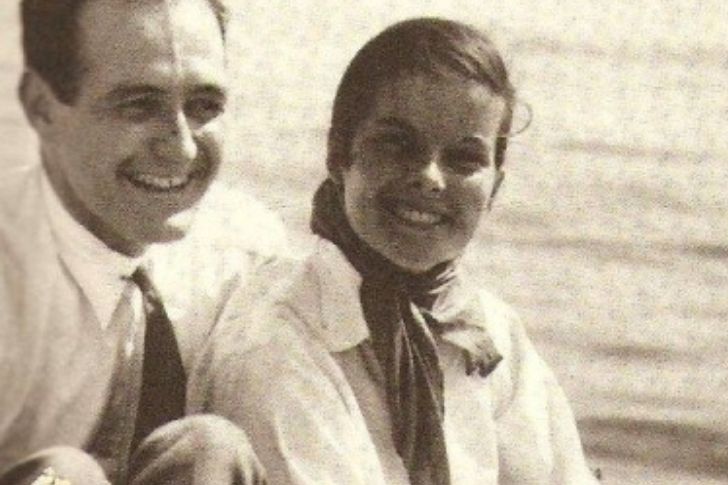 Katharine Hepburn established her status as a Hollywood leading lady for more than six decades. She appeared in a variety of films that ranged from comedy to literary drama. She won four Academy Awards for Lead Acting Performances and was nominated multiple times. Hepburn is also given credit for her contributions to American film, being an icon in Classic Hollywood Cinema. She was first noticed after her impactful performances on Broadway.
As an actress on the rise, she was able to garner an Oscar for Best Actress for her third movie, Morning Glory. The actress married a socialite and businessman named Ludlow Ogden Smith. She met him while she was studying at Bryn Mawr. Despite her superstardom, Hepburn was also known for her privacy and for keeping away from the glitz and glam of Hollywood. Despite projecting the image of a happy couple, the two separated in 1934.
Audrey Hepburn and Andrea Dotti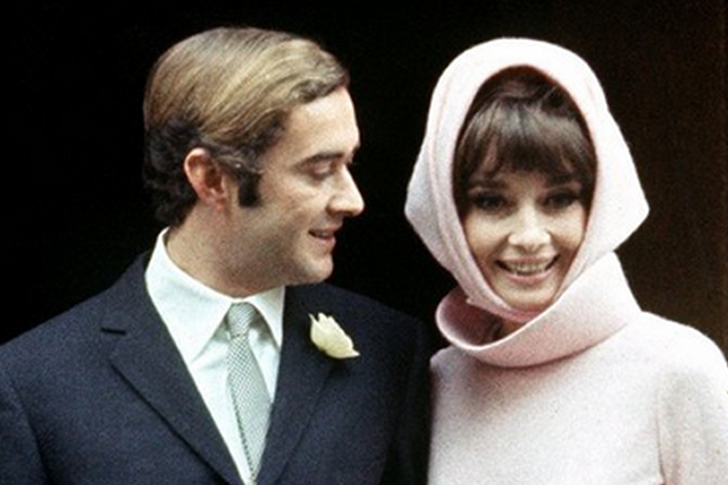 Audrey Hepburn was a British actress. She is among the greatest female screen legends and is recognized by many as an icon of the Golden Age of Hollywood. Not only that, she was Givenchy's first muse and her enduring style still influences many of today's generation. Even during the peak of her career, Hepburn had been notorious for maintaining her privacy, especially when it came to her personal relationships. Despite her efforts, however, a few details of her romantic life have been covered by the media.
This includes her relationship with Andrea Dotti. The actress met the Italian psychiatrist while on a Mediterranean cruise with her friends. They were married in 1969 and have one son together. Sadly, despite the initial beauty of their union, there were challenges that they could not overcome. After thirteen years of being together, they separated through their lawyers in 1982.
Brigitte Bardot and Bernard d'Ormale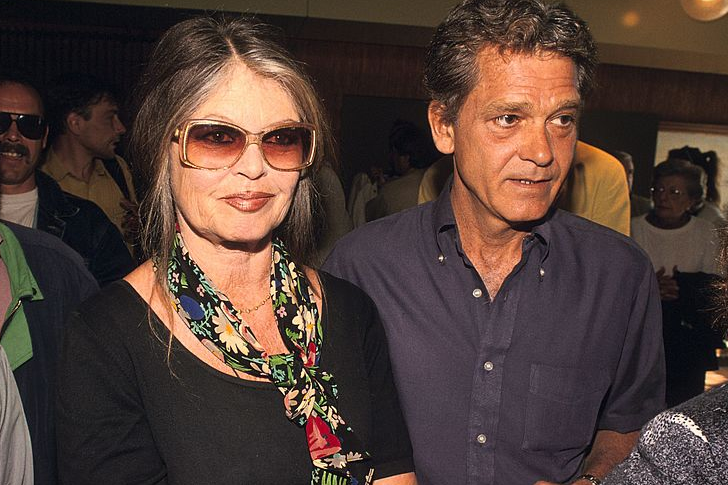 French screen siren Brigitte Bardot and her husband Bernard d'Ormale have been together for close to thirty years yet very little is known about the latter. d'Ormale, like his wife, values his privacy a lot and prefers to let Bardot take all of the spotlight. Not that the couple has to worry about that anymore considering the actress has since retired from the world of entertainment. At present, they are reportedly living in a gorgeous Saint-Tropez villa, far from prying eyes.
It was love at first sight for these two, according to Bardot. Unsurprisingly, they wed just months after meeting and began making investments toward a life together. The actress always praises her husband and speaks fondly of his sense of humor as well as the fact that he supports her advocacies. It certainly sounds like they're each other's soulmates, right?
Grace Kelly and Prince Rainier III of Monaco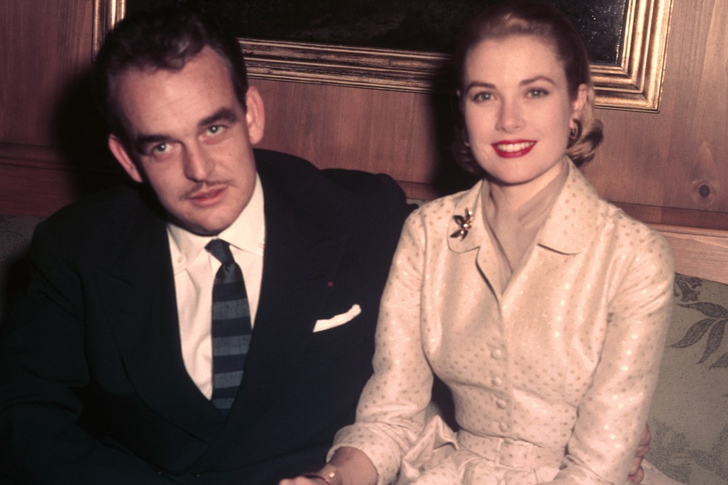 The life of a princess is a dream for many young girls, but it isn't always the fairytale one thinks it would be. Grace Kelly, an icon of Hollywood's Golden Age, was able to experience this life first-hand after she went to Prince Rainier III of Monaco in 1956. Following their marriage, she retired from her life in the spotlight and served as part of the royal family. Kelly remains beloved for all the charitable and cultural work she had done over the years, prior to her passing in 1982. Together with Rainier III, she has three children: Caroline, Albert, and Stephanie.
Did you know that it was Olivia de Havilland's husband who got credit for arranging a meeting between the two? Like something out of a novel, they first met on Le Train Bleu taking some of cinema's biggest names to the Cannes Festival!
Monica Belluci and Vincent Cassel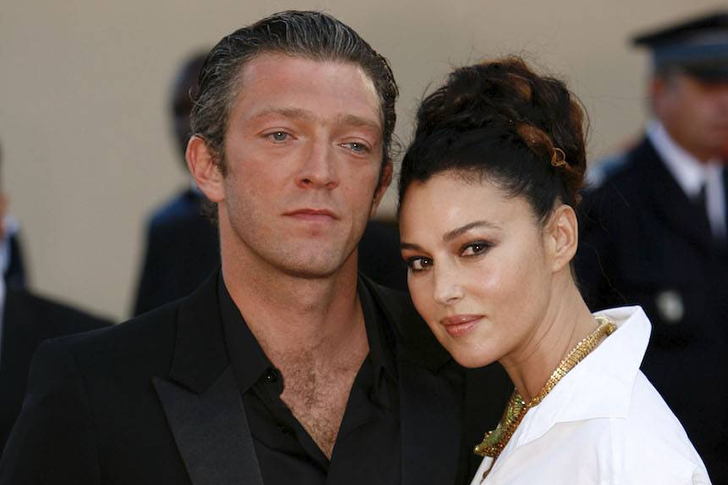 French actor Vincent Cassel and Italian actress Monica Belluci first met on the set of the film The Apartment back in 1996. The two got along well and eventually fell in love. They married in 1999 and have two daughters together, Leonie and Deva. American audiences might recognize Cassel for his roles in the films Ocean's Twelve and Ocean's Thirteen. He also starred alongside Natalie Portman in the film, Black Swan. Belluci, on the other hand, is known as one of the most beautiful women in the world. She appeared in the films Tears of the Sun, The Matrix Reloaded, and The Passion of Christ.
The two stayed together for over fourteen years before announcing that they were separating in 2013. The reasons for which have never been disclosed by lawyers from either side, though reports do say they mutually agreed on it.
Kristen Bell and Dax Shepard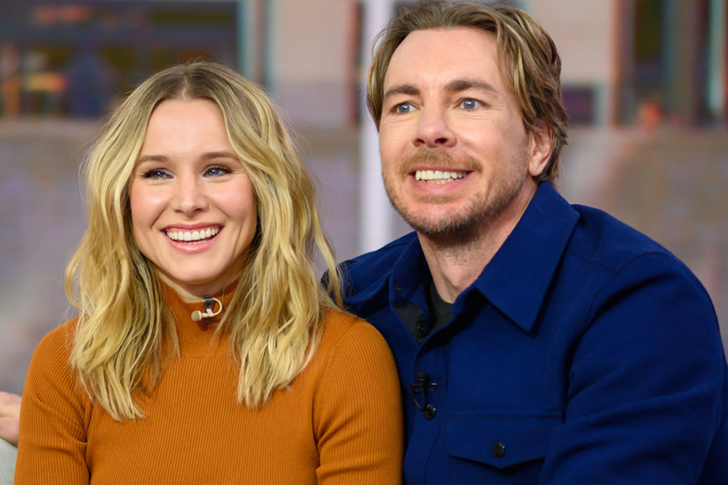 Kristen Bell and Dax Shepard have one of the most enduring marriages in Hollywood, with over 12 years of being together. However, getting to this point wasn't always easy. They first met back in 2007 and in 2008, confirmed that they are indeed a couple. The years that followed were blissful for the two and they often praised each other during separate interviews. It certainly came as no surprise that just three years after meeting, they announced their engagement.
Despite the obvious differences between them, the two managed to make it work. Shepard does admit that there was a struggle in the beginning, but all's well that ends well. They worked through the difficulties and proved just how strong their bond is. Today, they have two kids together and are able to enjoy a mortgage-free life thanks to their hard work.
Jeri Ryan and Christophe Émé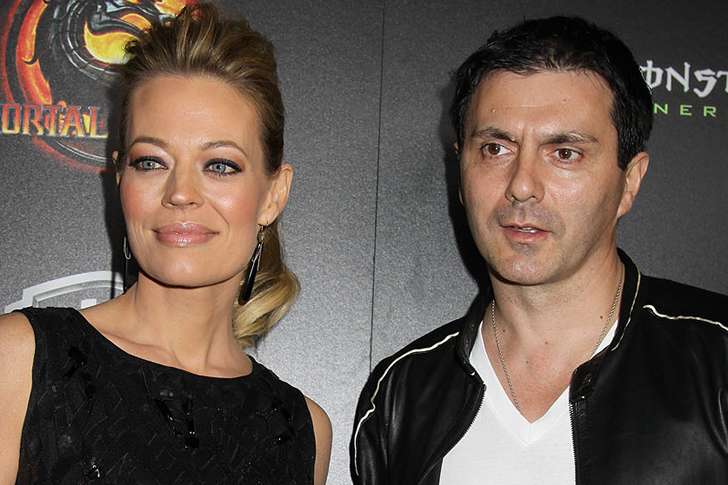 Actress Jeri Ryan married French chef Christophe Émé in 2020 at a private ceremony in the French countryside. The actress swooned over the entire event and over her relationship with Émé, who she met back in 2003. They were introduced by a common friend during a charity event and grew fond of each other as time went on. Three years after they started dating, the chef proposed to Ryan with a mural he painted himself. They have certainly come a long way, considering Ryan initially thought that they wouldn't go beyond a few dates!
Ryan has one son from a previous relationship, Alex, who is now 12 years old. The teen was present during the wedding, along with 120 of the couple's family and friends. Aside from looking forward to a life spent together, they also have investments in Ortolan, a restaurant in Los Angeles, which they co-own.
Angie Harmon and Jason Sehorn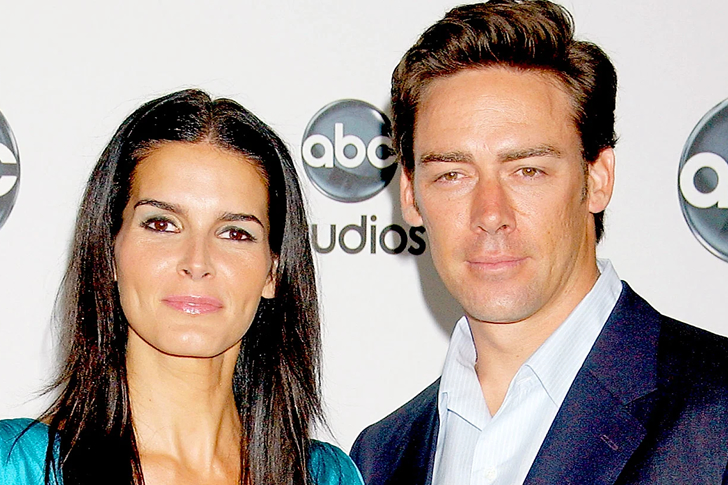 Sustaining a decade-long marriage is challenging enough, but to have been married for thirteen years only to have it end anyway must be seriously heartbreaking for both parties involved. This was what Angie Harmon and Jason Sehorn went through following their split in 2014. For them, the deal-breaker was the distance and the amount of time they spent apart as opposed to being together. During their marriage, Harmon and Sehorn had three children together, Finley, Avery, and Emery. The two remain friends, fortunately, and have been working towards co-parenting their kids.
At present, Harmon lives in North Carolina. She chose to raise her children far from Hollywood so they don't get exposed to the fast-paced, and often invasive, Los Angeles lifestyle so early in life. In an interview, Harmon gives credit to the move as one of the greatest things she could have done for her family.
Elizabeth Hurley and Arun Nayar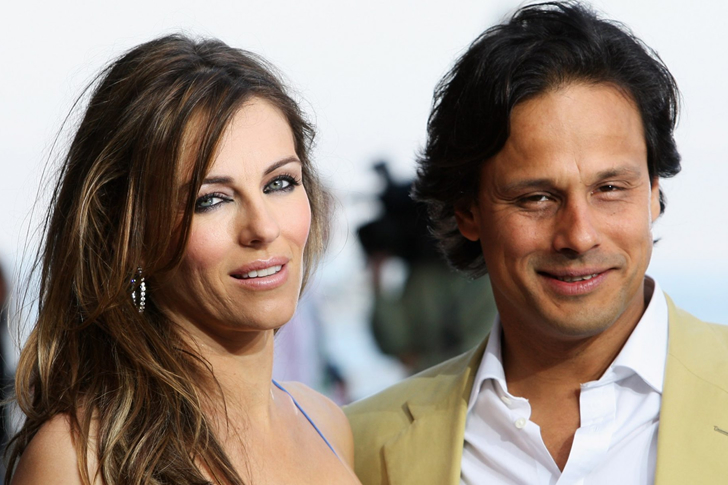 Elizabeth Hurley and Arun Nayar first met through a mutual acquaintance. The timing had been right since both were close to ending their previous relationships. Since they were about the same age, the two were said to have immediately struck a friendship with each other and have stayed in touch since that day. From their friendship, a relationship bloomed as they realized how compatible they were with each other.
However, even good things come to an end. Both are private people and preferred to not speak about their relationship to the media, but Hurley had to announce their split on Twitter and not through their lawyers. This was after photos of her and her new beau surfaced. By then, the two had been separated for months but simply chose to keep it within their circle of friends. Even today, the two remain good friends.
Dolly Parton and Carl Thomas Dean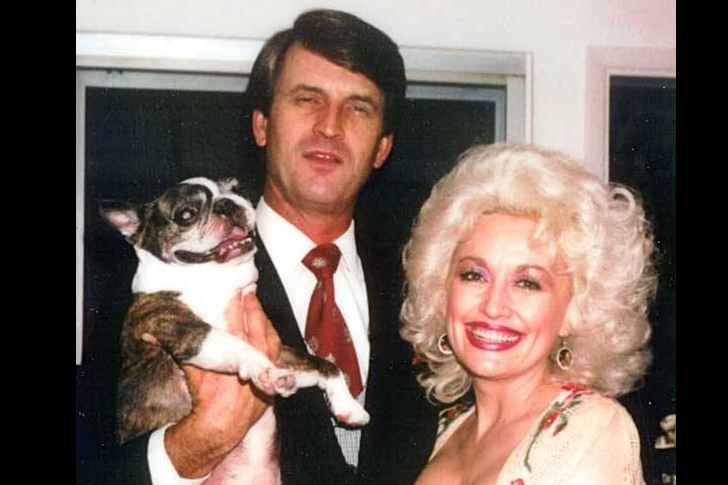 Dolly Parton has received plenty of accolades over the years, perhaps enough to fill an entire room of her mansion—twice. However, Country music's beloved crooner also deserves praise for her long-lasting marriage with her husband Carl Thomas Dean. The two have been together for over 50 years and are still as strong as ever! In an interview, she once talked about their "secret" for sustaining their relationship and Parton certainly did not sugarcoat anything. She openly talked about their struggles and how they had to work through everything as a team.
It should also be noted that while he is married to one of music's biggest stars, Dean has kept a low-profile throughout the years. He lets Parton take the spotlight and often cheers her on from the sidelines. They chose not to have children, but their investment planning always involves helping kids who are in need.
Lauren Bacall and Humphrey Bogart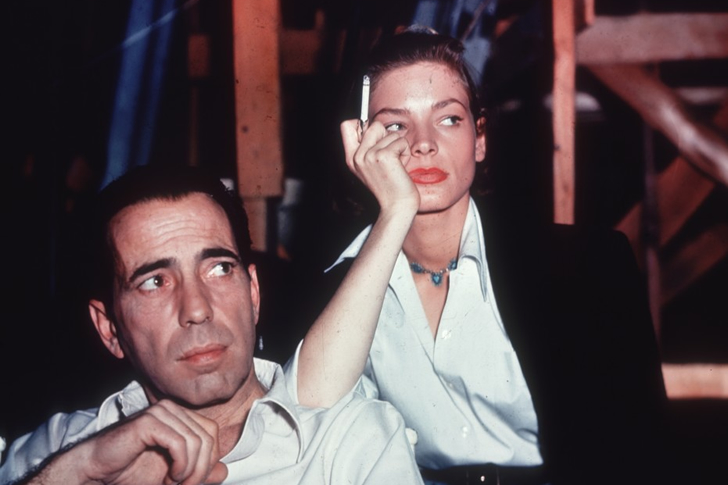 Lauren Bacall and Humphrey Bogart's story is one for the books. The degree of love they had for each other endures, even today. Bacall wrote of the short time they spent together in her memoir, saying that "No one has written a romance better than we lived it." This was despite the fact that she wasn't the biggest fan of the actor when they first met. She recalled thinking "Yuck!" when filmmaker Howard Hawks talked to her about starring in a film with Bogart.
With the 25-year age gap between them, perhaps her initial reaction was only natural. Bogart proved to be quite the gentleman later on and managed to change the actress's mind about him. They eventually wed in 1945 with Bacall setting aside her career to raise a family with him. The two stayed together for 11 years until Bogart's passing.
Kim Basinger and Alec Baldwin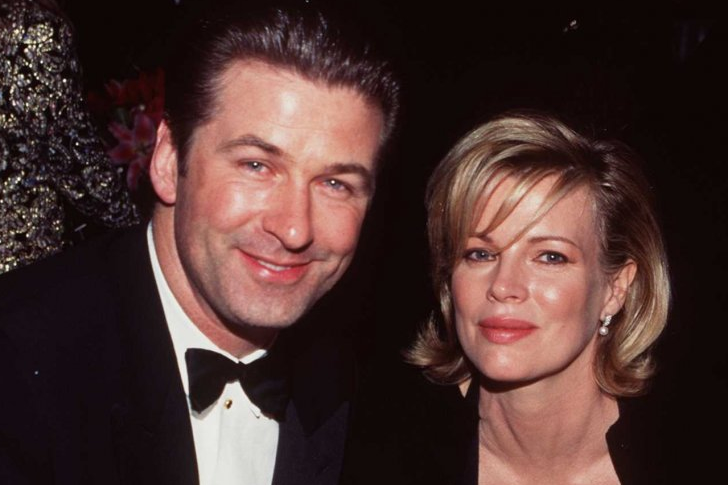 The two actors met while filming The Marrying Man in 1990. They were wed three years after this initial meeting. For fans of Kim Basinger and Alec Baldwin, their union was certainly delightful. They were two of the biggest stars in Hollywood at the time, after all. The couple later had their only child, Ireland Baldwin, in 1995. From an outsider's point of view, the addition of their daughter only made their marriage even more ideal and romantic. Considering how private they were, Baldwin and Basinger kept any issues that they were having to themselves.
This is one of the reasons why their separation in 2000 surprised fans, friends, and even their family. Fortunately for the actors, after settling matters with their attorneys, they were able to move on and find their own happy endings. At present, reports suggest that they are on good terms with each other.
Lynda Carter and Robert Altman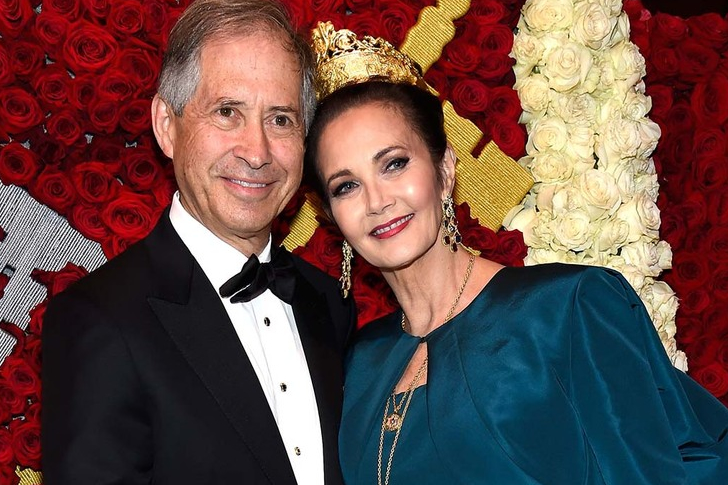 Lynda Carter calls their 37-year marriage an "extraordinary gift" and we can't help but agree. After all, it is no easy feat maintaining a relationship for that length of time, especially one that is in the spotlight. In a loving tribute to her late husband who passed in 2021, Carter calls Altman the love of her life. She only hopes that everyone is able to experience the same degree of love that they shared in this lifetime. Carter recalled all the moments they spent at the airport, back when they lived thousands of miles apart and made every effort to be with each other.
The couple first met in 1982 and were wed just two years after. Together, they spearheaded numerous charitable events even while dealing with their own personal struggles. A true power couple, if you ask us.
Elisabeth Shue and Davis Guggenheim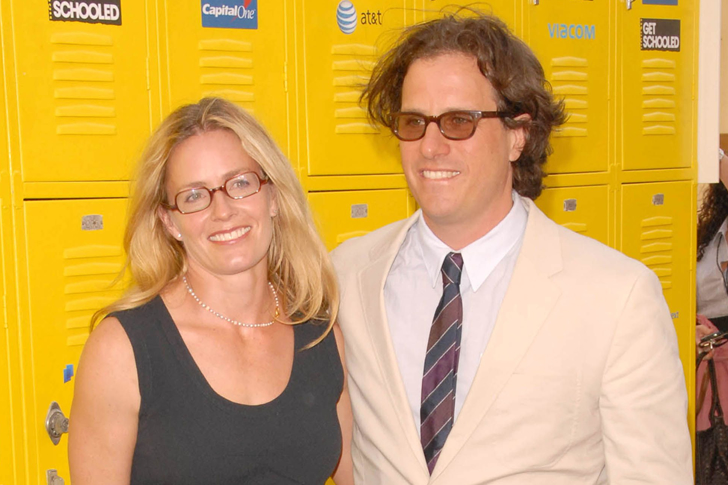 Actress Elisabeth Shue has been wowing audiences since the 1980s. After starring as Ali in The Karate Kid, which was released in 1984, Shue became a household name. This role was followed by plenty more memorable ones, including her role as Claudia Wells in the Back to the Future sequels. She wed documentary filmmaker and producer Davis Guggenheim in 1994, while she was still at the peak of her career. At the time, Guggenheim was also receiving credit for his work on The Shield and Deadwood. However, most would remember him for his work on An Inconvenient Truth, which won him an Academy Award.
The two have been together for close to 27 years and have three children together; Stella Street, Miles William, and Agnes Charles. They have also remained in the business throughout the years, with Guggenheim producing more top-grossing documentaries and Shue working in both TV and film.
Pamela Anderson and Dan Hayhurst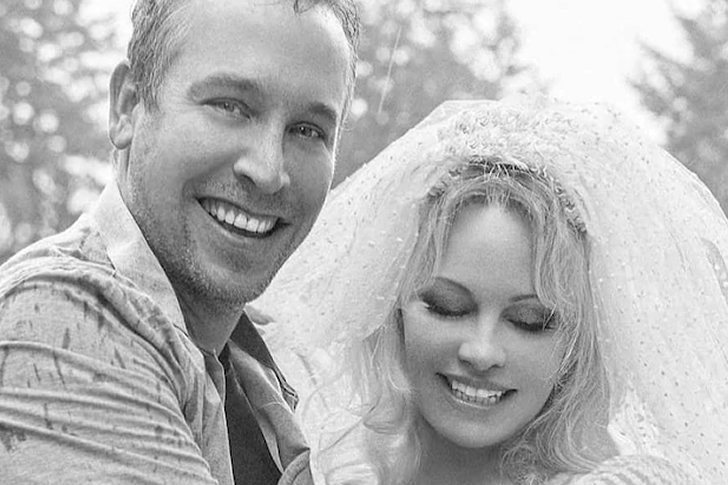 As they say, there's no such thing as a time limit when it comes to finding love. Pamela Anderson and her beau Dan Hayhurst certainly prove this to be true. The two were wed in 2020 in a backyard ceremony attended by their closest peers. According to those who witnessed the event, the 53-year-old actress was simply beaming with love. Hayhurst, as some might already know, works as a builder and is also Anderson's bodyguard. Talk about a romance straight out of a movie, right?
The couple confirmed their relationship in September 2020, a little over seven months following the actress's split from her previous partner. They have spent most of their time together since, with Hayhurst working on Anderson's Vancouver Island property, from flooring to roof. The actress has two kids from a previous marriage and both seem to be very supportive of her new relationship.
Catherine Bell and Adam Beason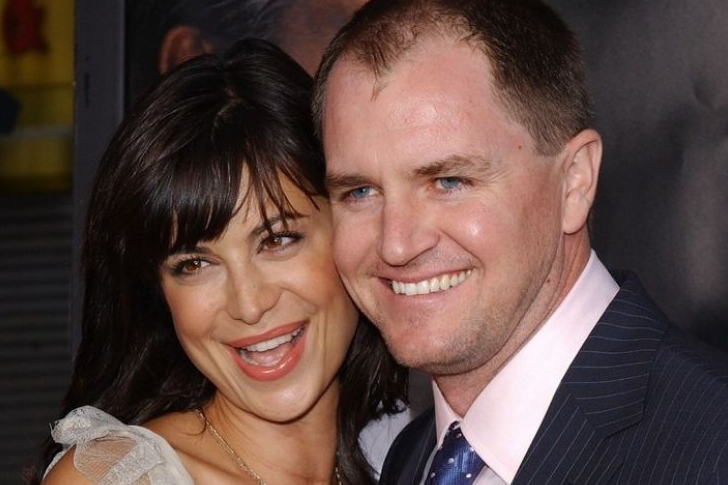 Our next couple met on a film set, where Catherine Bell was one of the stars and Adam Beason worked as a production assistant. Sparks flew between the two quite instantly and they married after two years of dating. They have two children together, Ronan and Gemma. The family lived in Calabasas, California, and their hard work over the years ensured that they wouldn't require loans in order to purchase the 5,700-square-foot, Tuscan-style property they resided in.
The pair were together for 17 years before they announced their separation in 2011. A representative for the couple confirmed that they will remain friends and were working towards co-parenting their children as a unit. Their split was finalized in 2015, but no reason was disclosed as to what led to it. They have since moved on and are now happy in their new relationships.
Ali MacGraw and Steve McQueen
Actress Ali MacGraw is best known for her role as Jenny in the film Love Story, which was released back in the 1970s. For many Hollywood fans, her relationship with Steve McQueen, though short, is the stuff of legend. The two were co-stars in the film The Getaway, which was released back in 1971, and were married just two years after. In an interview, she referred to their relationship as "chemical" and that she had found him very attractive, even from the beginning. The two stayed together for five years, before parting ways in 1977.
Whenever she recalls their time together, MacGraw does so with an undeniable fondness for him still. She talked about their time in Malibu and how idyllic their simple life had been. The actress has chosen to remain single since, putting her investments toward charitable causes instead.
Will Ferrell and Viveca Paulin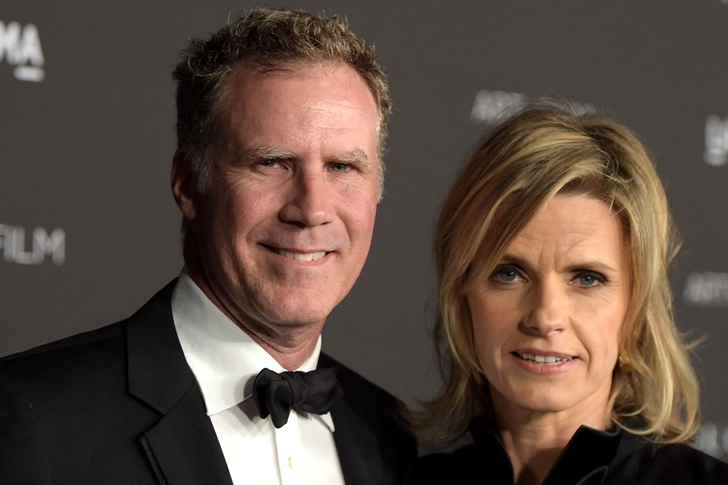 Will Ferrell and Viveca Paulin have been together for over twenty years and these two are still as solid in their union as ever. They first met at an acting class back in 1995 and dated not too long after. However, things got a little cold between them and the pair decided to just stay as friends. She helped him pay rent and even got him a typing gig to help with his finances. Fortunately for Will, his luck changed after he got a job on Saturday Night Live.
Paulin was almost the "one that got away", but the two eventually rekindled their relationship. After two years of dating, Ferrell proposed and in 2000 the two were wed. Now they have three children beautiful children together, who will never have to worry about student loans in the future thanks to their parents' hard work.
Jay Leno and Mavis Leno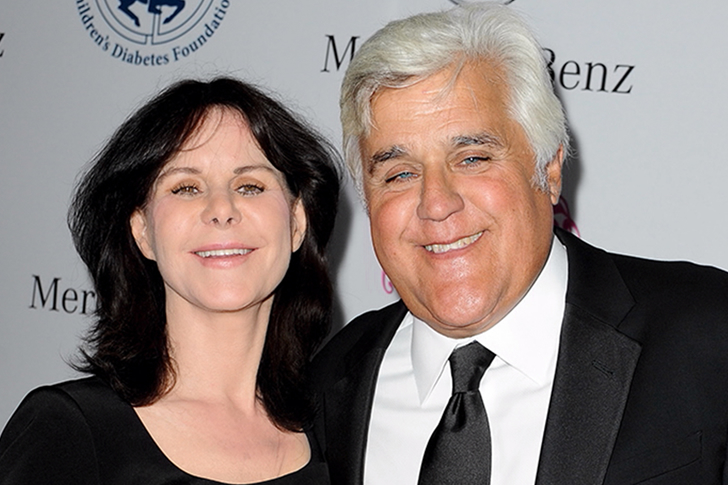 Former Late Night host Jay Leno is an expert on a number of things, from comedy to classic cars, but couples might want to look to him for relationship advice as well. After all, Jay and Mavis Leno have been married for over four decades and prove that relationships can last in the industry as long as it is properly cared for. What's even more impressive is the fact that they met by chance.
Mavis was not looking for a relationship at the time and was only at The Comedy Store on business matters. However, there was an instant connection between the two. Needless to say, they have been inseparable since. 40 years later, they are still as in love as before. The secret? They give credit to their similarities, honesty, and being secure in the roles they have in their relationship.
Bill Murray and Jennifer Butler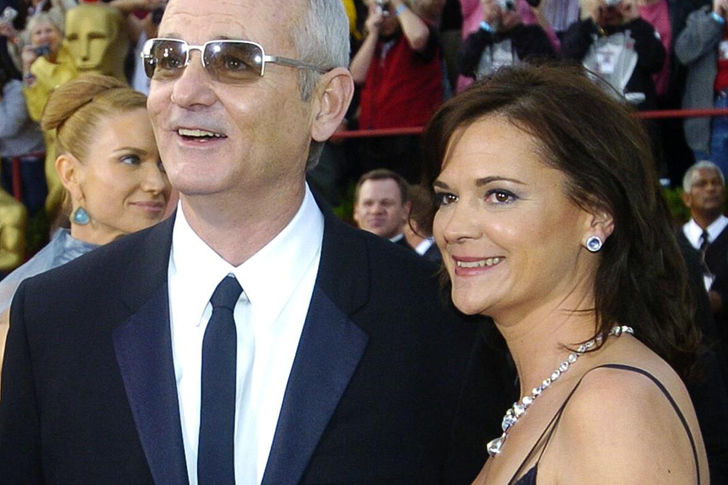 Bill Murray has enjoyed quite the colorful career in Hollywood. He started out in the 1970s, when sketch comedy was the biggest trend, to starring in some of the industry's most iconic movies. Surely you've seen his work in Lost in Translation, Groundhog Day, and Caddyshack. Outside of his work as an actor, his personal life is just as interesting—he's even become a popular meme for it. He is known to have read poetry to construction workers and even crashed karaoke parties! Have you ever wondered about his romantic life, however?
He wed Jennifer Butler in 1997. The two met while filming Scrooged, where Butler worked as a costume designer. They have four sons together and were together for 11 years before calling on their attorneys and filing for separation. Since then, Murray has been cautious about dating again and prefers to stay single.
Ron Howard and Cheryl Howard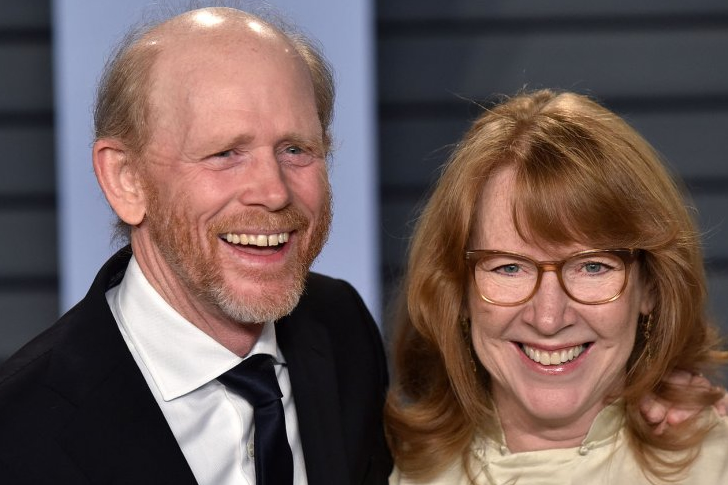 Ron and Cheryl Howard were married back in 1975 and despite being in the spotlight, they have managed to maintain the strength of their bond. They are parents to four incredibly talented children, some of whom have also followed their footsteps and made a name for themselves in the industry. Of course, marriage requires work and they have never really sugarcoated that reality. In an interview, the director shared that there is no "formula" or "special secret" aside from communicating with each other well.
They tackle difficult conversations constructively and without losing sight of what truly matters. Ron Howard also often gives credit to his wife for being his rock—from when he was just starting out his career to making it big as a filmmaker. With that kind of history between them, it's no wonder they have only gotten stronger over the years.
Mel Gibson and Robyn Moore Gibson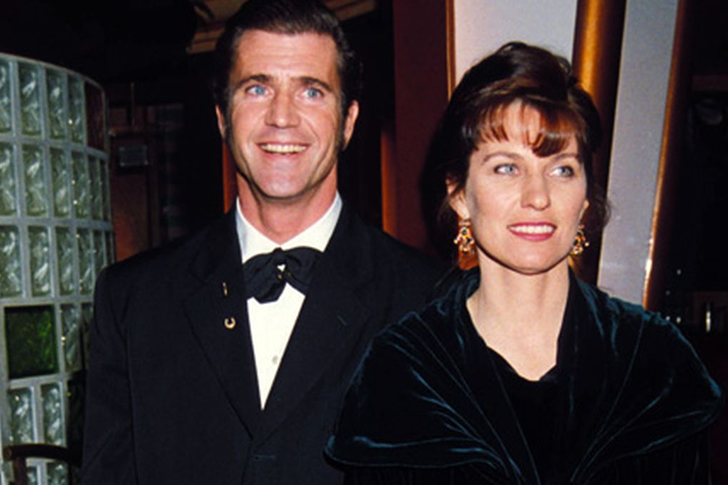 Robyn Moore and Mel Gibson began dating in the 1970s, during the period when Gibson was working with the South Australian Theatre Company. Moore worked as a dental nurse at the time but despite the difference in their careers, love blossomed between the two. They dated for quite a while before they were wed in 1980, at a Catholic Church in Sydney, Australia. Impressively, the two were wed for three decades and their union was blessed with six sons and a daughter. Three of whom have also become established actors in their own right.
While it might seem that the two were headed for a lifetime together, news broke in 2009 about their separation. Lawyers from either side didn't disclose much when it comes to the reasons, but they did make Hollywood history after Gibson agreed to a $400 million settlement, the highest in the industry's history.
Jim Carrey and Melissa Womer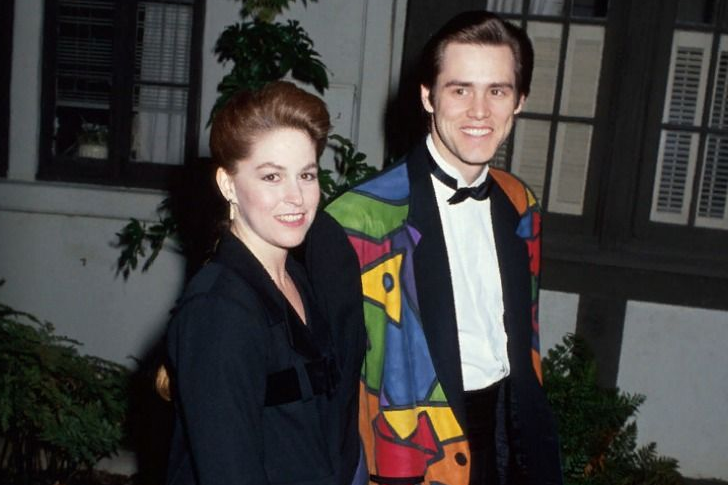 When Jim Carrey and Melissa Womer first met, they were still unknowns in the industry. Carrey was struggling to make a name for himself, while Womer moved to Los Angeles at age 17 to try and make her own Hollywood dreams happen. They met at the Comedy Store, which is the same stand-up comedy club that gave Carrey his start in the industry. Womer was working as a cocktail waitress for the establishment and was immediately drawn to the degree of energy the actor possessed.
They were wed in 1987 in Santa Monica, California. In an interview with Rolling Stone, Womer recalled the day as being "absolutely perfect". However, their union wasn't made to last. The couple eventually split in 1994, with Carrey admitting that it had been his fault. Their union did produce one daughter, Jane Carrey, who remains close to her father even at present.
Kelly Clarkson and Brandon Blackstock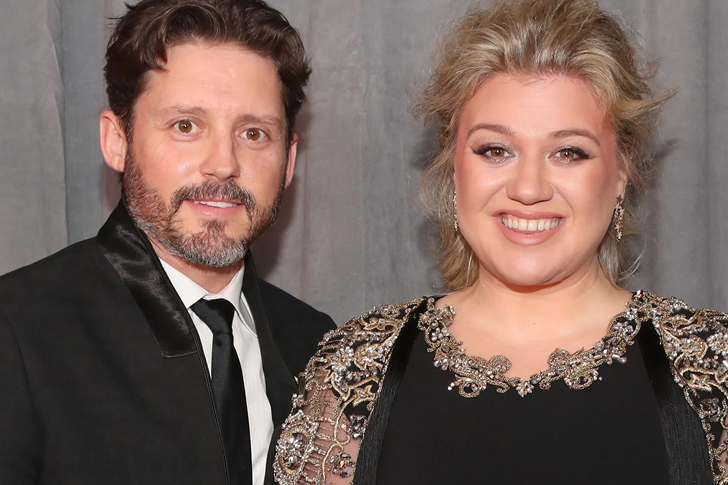 Kelly Clarkson and Brandon Blackstock first met in 2006, during the American Country Music Awards. Clarkson was rehearsing when Blackstock passed by. The singer recalled how he made everyone around him laugh and that was what caught her attention. Though she felt an immediate attraction, she didn't act on her feelings as Blackstock was married at the time. The two would meet again at the 2012 Super Bowl and they reconnected. Eventually, the two went on their first date.
The couple got engaged in the same year and married in 2013. All was blissful for the first few years and the two even welcomed two children together, River Rose and Remy. After seven years of being together, the two officially split. It was not an easy process for either party, but it is clear that their investment planning is focused on their young children.
Billy Joel and Alexis Roderick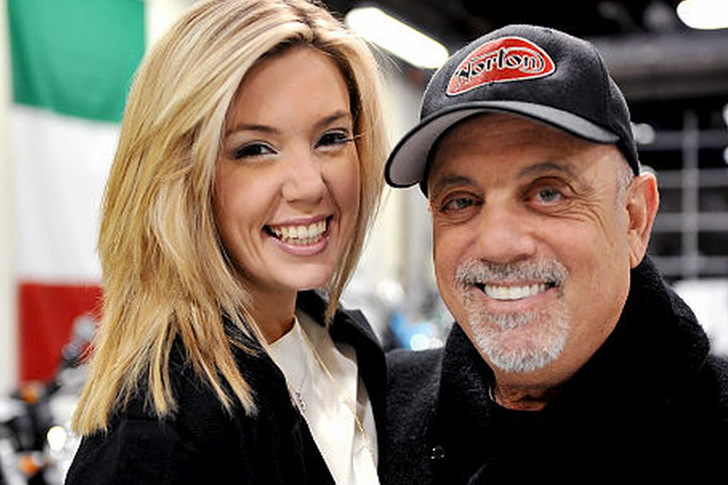 Billy Joel and Alexis Roderick's 2015 nuptials came as a surprise to all of their family and friends who were present. However, it had been a long time coming for the pair. The two started out as friends and have known each other for a while before they decided to take their relationship to the next level. Roderick is younger than Joel, but that doesn't seem to affect their love and admiration for each other. Roderick is a former executive at Morgan Stanley, though she has since left corporate life and currently works as an equestrian.
The couple currently has two daughters together, Remy Anne and Della Rose. As parents, they try their best to keep their children away from the prying eyes of the public and work hard to maintain a degree of privacy when it comes to their personal life.
Lee Meriwether and Marshall Borden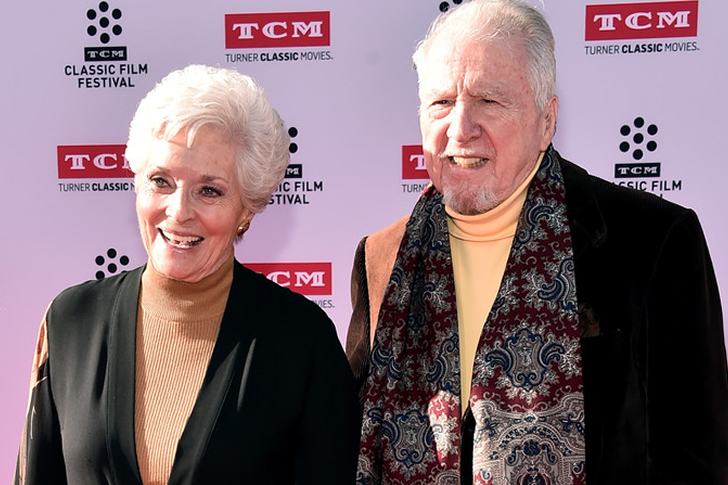 Actor Marshall Borden is best known for his performances in A Christmas Carol, Says It in Russian, and Quantum Leap. He and his wife, actress, and 1955 Miss America winner Lee Meriwether have been married for 34 years. Lee first met Marshall in San Antonio. At the time, both of them were starring in a production of Angel Street. While there weren't sparks early on, they would continue to find themselves working together on many other projects. In time, feelings blossomed between them and they married in 1986.
The two have been inseparable since then, bonded by their love for each other and for their craft. Over the years, there have been many shared acting credit between them, after all. While they did not have children of their own, Borden treated Meriwether's kids from a previous relationship like his own.
Karen Grassle and Leon Russom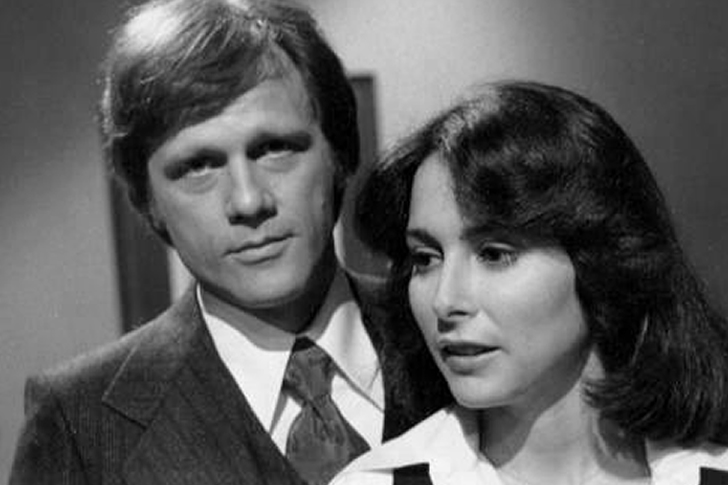 Karen Grassle is best remembered for her portrayal of Caroline Ingalls in the drama series Little House on the Prairie. Her role on the show is often given credit for catapulting her career to even greater heights. The actress also often talks fondly of her time on set. Leon Russom, on the other hand, is known to audiences for his role as Admiral Toddman in Star Trek: Deep Space Nine. Though the two kept their relationship mostly private, it was no secret that they were once married to each other.
The actors were married back in 1976 before Grassle landed her role on Little House. They were together for four years but eventually ended up separating. In fact, Grassle had just split with Russom when she began filming. Fortunately for both, they ended up moving on to better relationships and remain active in the industry.
Pam Grier and Richard Pryor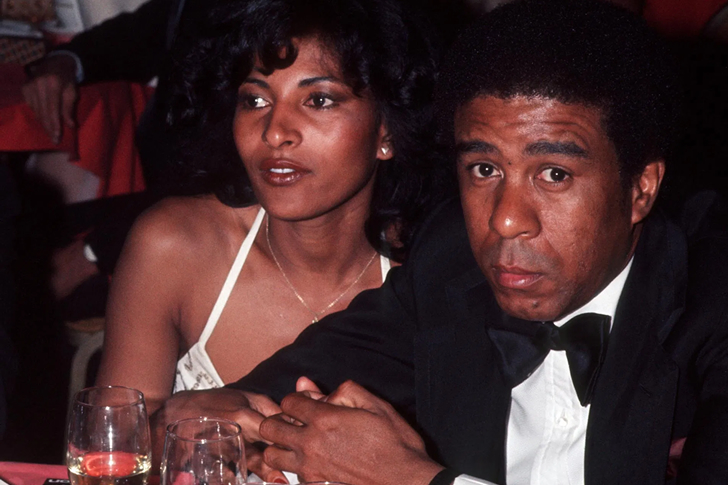 Our next couple had been acquainted for a while before they became an item. When they reconnected during filming for Greased Lightning, Pryor took initiative and asked Grier out. From then on, the two began dating. It wasn't always easy for them, but Grier does deserve praise for all the support and help she had given Pryor during their relationship. In fact, she helped him learn how to read. Eventually, the two moved into a home together and settled down. Despite the actress's best efforts, however, she could not save their relationship.
In the end, she had to get lawyers involved and they officially split in 1977. At present, Grier is still an active actress. Over the years, she has made guest appearances in shows like Smallville, This Is Us, and recently starred in the popular series Bless This Mess, which aired from 2019 to 2020.
George Hamilton and Alana Stewart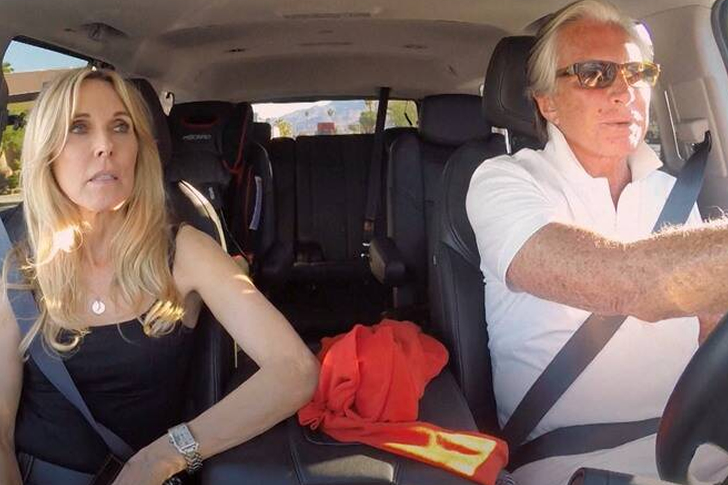 When it comes to Hollywood's most interesting personalities, George Hamilton will always be on the list. He has had quite the career, starring alongside actresses such as Marilyn Monroe, Elizabeth Taylor, and Brigitte Bardot. He might be in his eighties, but with his big personality and attitude towards life, you wouldn't be able to tell. This is one of the things that drew Alana Stewart to him. Even to this day and despite their separation, both actors still have such a fondness for each other. They have even gone to say that their relationship is much better after the split.
The two married in 1972 and after a mere two years into their union, they separated. They have one son, Ashley Hamilton. At present, he is an active actor and singer-songwriter. He has received credit for his roles in Iron Man 3 and Off Key.
You've Reached The End