Getting married can be totally grand and expensive, but calling it quits after some time will actually cost you more. With the number of high-profile settlement deals happening in Hollywood, we can bet that some of you are curious about how much money actually goes into these separations.
The favorite couples that we know and love may have started off with the greatest love story, which led to a fancy wedding. As the story continues to develop after walking down the aisle, they actually end up parting ways. The degree of intrigue we feel when celebrities break up cannot be denied, but along the way, our hearts also break for them. This creates a ripple effect that impacts not only their lives but also that of their fans'. On top of that, money plays a huge role, so our level of interest heightens.
With that said, let's take a trip down memory lane and see how our favorite idols are doing after they left their great loves. More interestingly, let's look at exactly how much they made (or lost) from their splits.
Johnny Depp and Amber Heard
After Johnny Depp and Vanessa Paradis went their separate ways back in mid-2012, Captain Jack Sparrow found love anew with the Pineapple Express star Amber Heard. They met on the set of the comedy-drama film The Rum Diary and kept in constant touch with each other. Eventually, the two tied the knot in a privately held ceremony in Los Angeles in 2015.
It seemed like the perfect love story initially, but a happy ending wasn't meant to be. Heard decided to call her lawyers and end things between her and Depp in 2016. Furthermore, she even got herself a restraining order against the actor. After a long and highly publicized battle, Johnny Depp paid a hefty $7 million to his former spouse. As it turns out, Heard donated the whole settlement amount to Children's Hospital Los Angeles and ACLU.
Mike Tyson and Robin Givens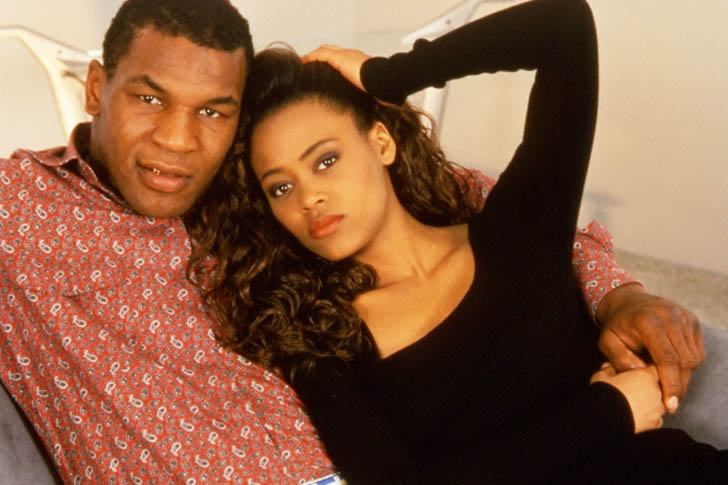 During the '80s, Mike Tyson took the boxing world by storm with his devastating punches that knocked the wits out of his opponents. He overpowered bigger rivals with his strong techniques and powerful blows that earned him the nickname "The Baddest Man on the Planet." We're sure that any potential opponent who saw him fight in the ring secured a health insurance package right away.
However, things started going south for him both in and out of the ring as the decade's end neared. One of the media's hottest topics about Tyson aside from his career was his relationship with model and actress Robin Givens. When they parted ways, the whole world was abuzz. The news came out that Givens got a total of $10 million from Tyson, but she, later on, denied the claim.
Colin Firth and Livia Giuggioli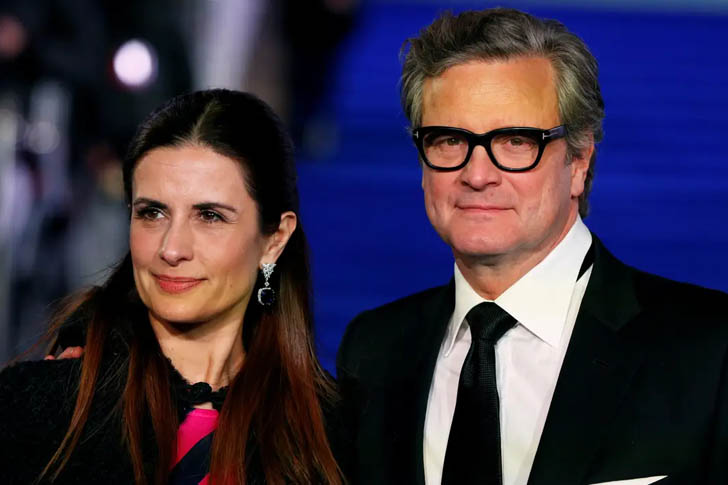 Award-winning English actor Colin Firth is considered one of the top personalities in the entertainment scene, with movies grossing over $3 billion globally. He even made it to Time Magazine's 100 Most Influential People in the World for 2011. Because of this, fans often wonder about the motivations behind all of his accomplishments. Firth's answer? His wife and kids.
Firth and his spouse crossed paths on the set of the miniseries Nostromo. The pair was decided to marry a year later. Much to their credit, they kept most of their personal lives private. While all love stories start in the best possible way, they sometimes come to an unexpected end. The two celebrities' relationship soon went down south and did not recover. From their arrangements, a sum of $12.5 million had to be paid.
John Cleese and Alyce Faye Eichelberger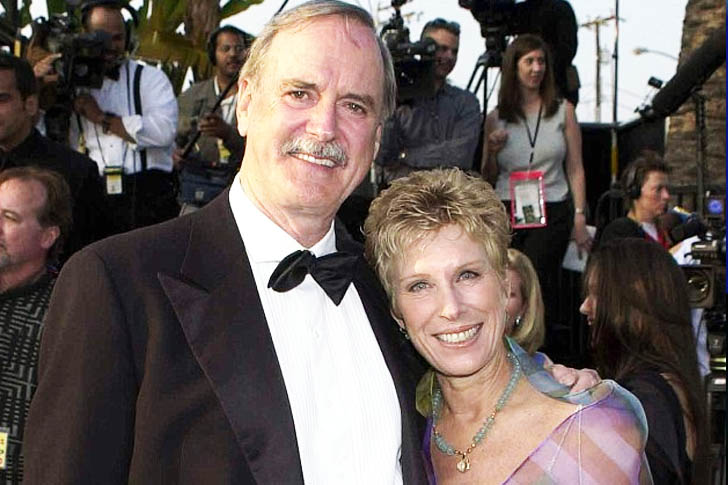 The Monty Python mainstay, John Cleese, and the psychotherapist Alyce Faye Eichelberger had a pretty rough-split in 2008. However, the public only learned about it a year later. This raised many speculations about the relationship between the two, especially during the latter part of their marriage.
The two tied the knot in 1992. and Almost one and a half decades later, they ended up with a nasty breakup. $13 million worth of assets had to be paid for the damages done. The sum includes their real estate investments in the form of their New York apartment, their London home, and half of their Santa Barbara estate. On top of all of these, Eichelberger also enjoyed $984,000 as part of their settlement. This was given to her annually for seven straight years.
Jennifer Lopez and Cris Judd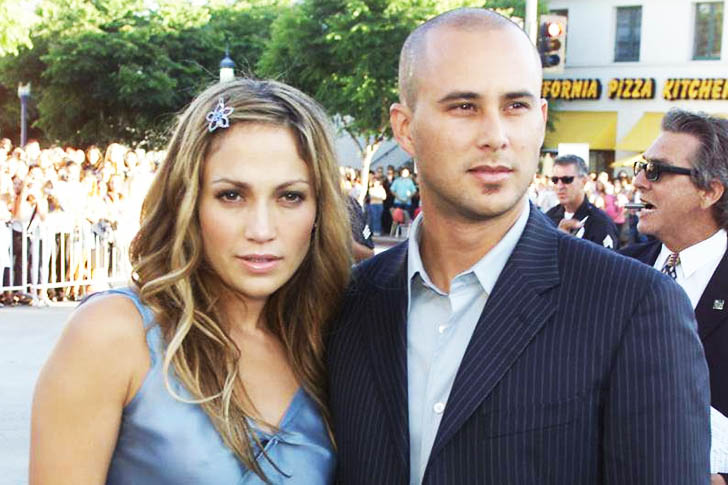 Jennifer Lopez had a pretty successful run in her career over the years, but she couldn't get the same level of success in her personal life. One notable instance for this would be her relationship with her former husband, the actor and television personality, Cris Judd.
They got married in 2001 and stayed together until mid-2002. They wrapped up the process with their attorneys in 2003 and cited irreconcilable differences as the reason for the split. Interestingly enough, reports suggest that J.Lo forked out around $14 million for the settlement between both parties. Ironically, these two first met in 2000 after he was hired by J.Lo's camp to direct the music video of her famous song Love Don't Cost a Thing.
Lance Armstrong and Kristin Richard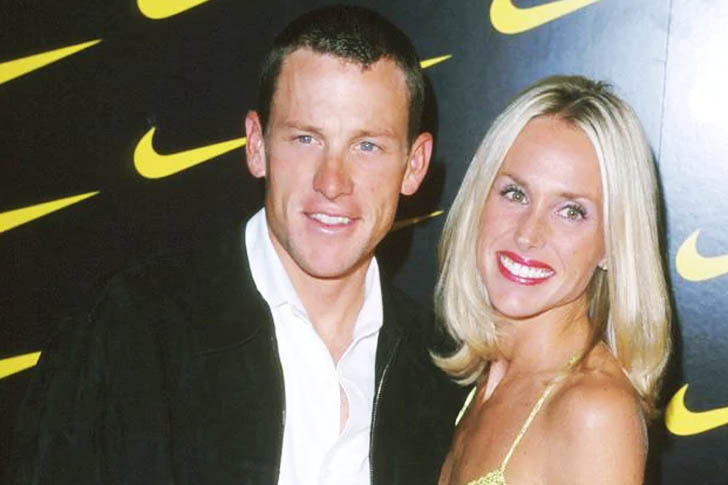 The world-famous cyclist Lance Armstrong received a lot of praise throughout his professional career as a highly-touted athlete in the world of cycling. On the flip side, he also got his fair share of lows, especially when he got called out for allegedly using performance-enhancing substances.
However, one of the biggest things that his fans stayed attuned to aside from his athletic life was his love life. When his marriage with Kristin Richard ended in 2003, many hearts were broken. After five years of marriage, three children together, and some health problems on Armstrong's part, the two decided to go their separate ways. Their lawyers worked with them, and they came up with a hefty sum of $14 million to settle.
Jeff Gordon and Brooke Sealey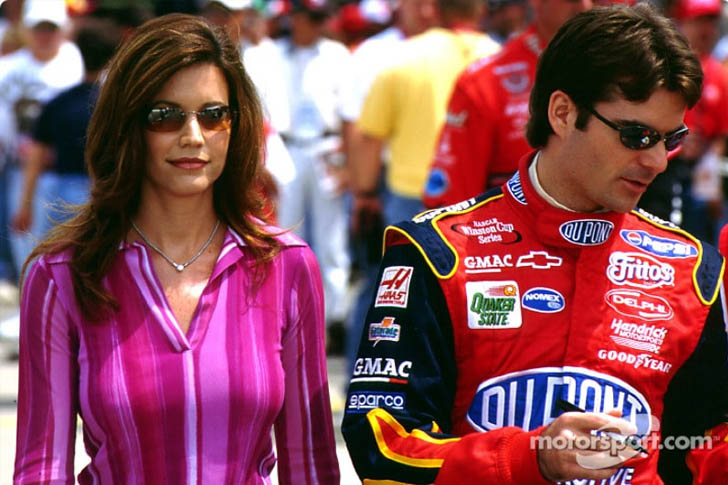 Jeff Gordon is a well-known name in the world of racing. Gas-pumping action around the tanks, burning rubber on the tracks—name it; he probably experienced it all. Over the course of his career, he managed to cash in a couple of gold chips and a truck-load of sponsorships that made him richer.
The 1993 Daytona 500 was probably the most memorable event of his career. He took home the gold twice for the qualifying race and also met Brooke Sealey, one of the models for that cup. They got together a couple of times in secret, and eventually, the two tied the knot in 1994. However, the couple did not see eye to eye to a great degree. In the end, Sealey took home $15.3 million from the broken union.
Michael Strahan and Jean Muggli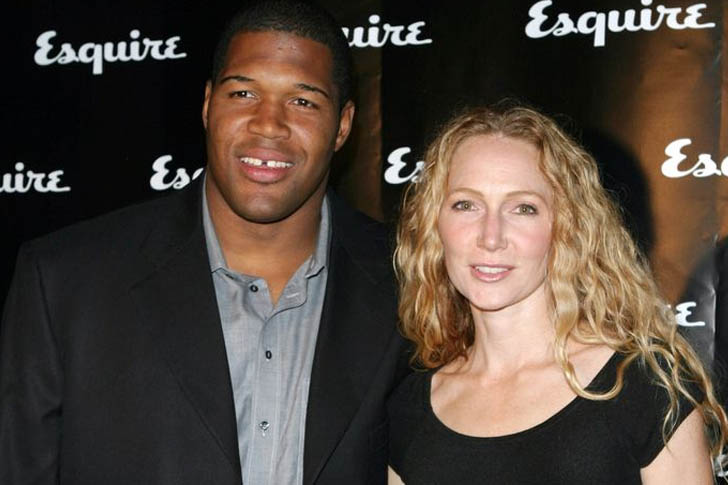 The television host and former NFL defensive end that played for the New York Giants received a hefty paycheck during his heyday as an athlete. He never worried about his credit score and pretty much lived the good life.
During the middle part of his career, he met Jean Muggli, and they began dating. The two eventually wed in 1999 and lived a happy life together with their twin daughters. However, things didn't go according to plan, leading them to go on their separate ways in 2006. Around a year later, the court ordered Strahan to settle with the amount of $15.3 million when they parted ways. Currently, reports suggest that the two remain close friends for the sake of their kids.
Matt Lauer and Annette Roque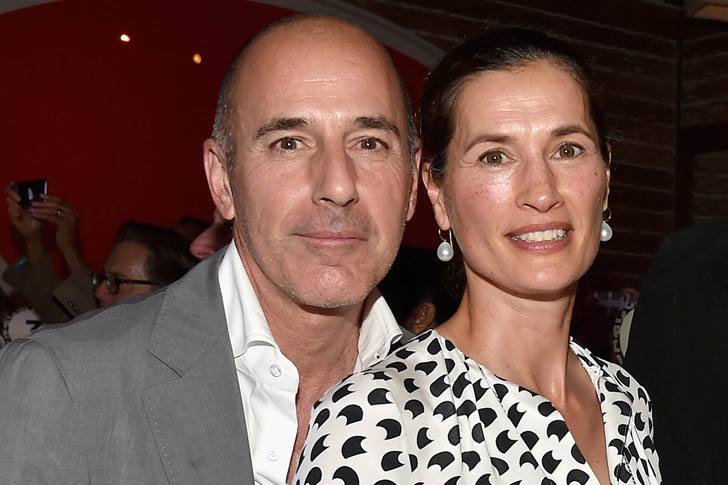 Back in the day, Matt Lauer was one of the top names in the world of news and current affairs. He was part of many programs, including NBC's Today Show. In recent years, he experienced some of the roughest times, not only in his professional career but also in his private life as well. Lauer might even need a good lawyer just to help him handle the situation he is facing.
It was also around the same time that his wife, Annette Roque, ended their relationship. As a part of their settlement deal, Roque's party would get around $20 million from Lauer's estate. We guess it's safe to say that we saw it coming because it was not the first time she tried to end things with him.
Lionel Richie and Diane Alexander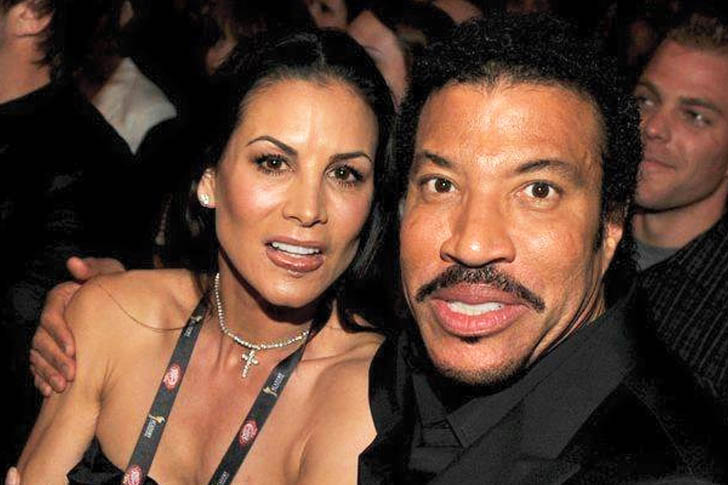 The famous music artist Lionel Richie had his fair share of success and personal issues, especially in his past marriages. His first marriage with his college sweetheart, Brenda Harvey, lasted around 18 years before they separated. A couple of years later, in 1995, he tied the knot with Diane Alexander. They were blessed with two kids before they called it quits in 2004.
However, before they went their separate ways, Alexander received $25 million as a settlement between the two parties. She received enough money to help raise their children without her having to resort to personal loans. If anything, this just hints at how much money Richie has made throughout his career – as well as how good of a father he is!
Johnny Carson and Joanna Holland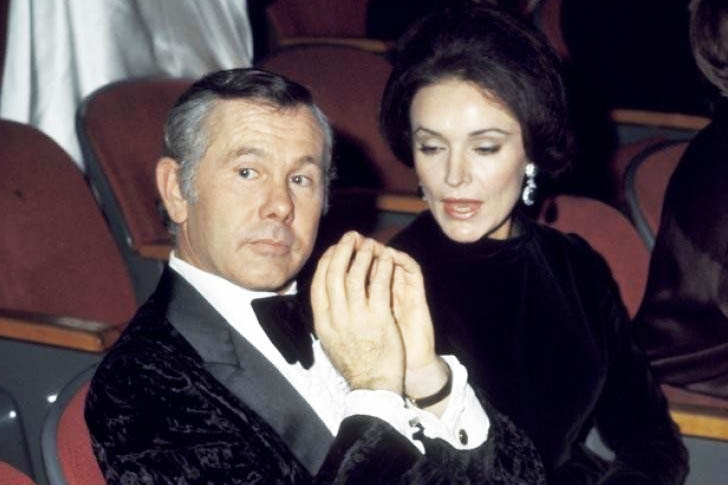 The legendary comedian and host Johnny Carson is considered an icon in the entertainment industry. He managed to shock many of his closest friends and loved ones after they learned that he had secretly tied the knot with model Joanna Holland in 1972. Their union was kept as private as possible up until the big announcement he made on his show.
After a couple of years, however, the two went their separate ways. Joanna Holland expressed her desire to part ways with Carson in 1983, and the proceedings went on for a couple of years until both of the parties' lawyers reached an agreement in 1985. During the process, their 80-pager deal involving $20 million in the settlement was closely followed by both his fans and the media.
Ron Perelman and Ellen Barkin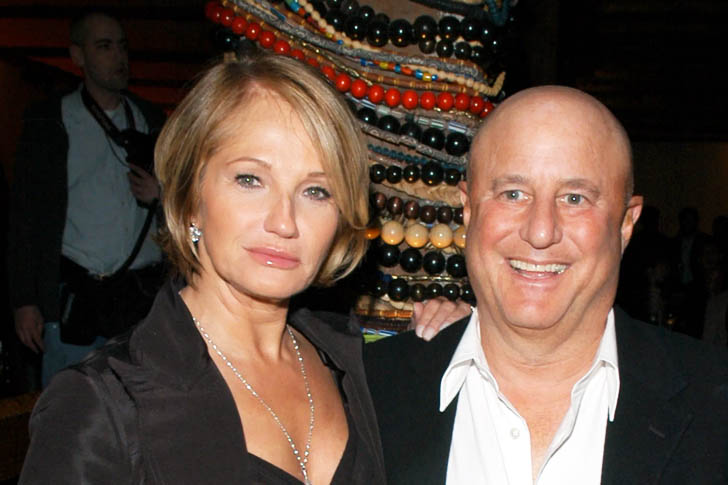 This power couple, composed of businessman Ron Perelman and actress Ellen Barkin, was one of the highlights of the 2000s. The two first met in a social event in 1999 and exchanged vows in June 2000. It was a complicated time for the newlyweds since Ellen was busy with her successful career.
Devoting too much time to work and too little to relationships will test any union. This was why Perelman decided he wanted to leave Barkin. In 2006, a series of lawsuits and lawyers started. At one point, Perelman sued Barkin for allegedly ruining the company he owns. The actress also sued her former spouse for failing to keep his word about producing her upcoming film. In the end, the parties waved the white flag and came to a settlement of $20 million.
Mick Jagger and Jerry Hall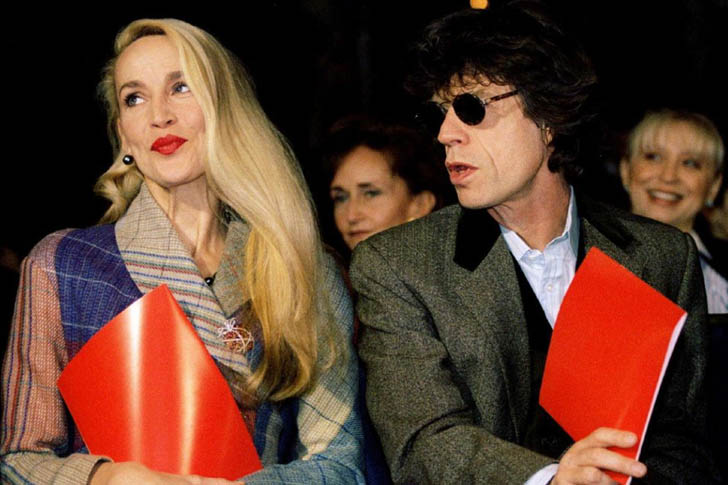 During the '90s, Jerry Hall and Mick Jagger shocked the world when they exchanged vows in a private ceremony in Bali, Indonesia. Everything seemed to be running smoothly for the model and the Rolling Stones frontman until circumstances changed a decade later. This led to the couple's decision to split in 1999.
The turn of events left many fans on the edge of their seats. Following the news of their separation, issues appeared left and right that directly involved Jagger. After the dust settled, their lawyers agreed to end things peacefully, and Jagger's camp paid a hefty price of $25 million for the damages. In the end, the two went their separate ways but remained good friends for the sake of their kids.
Alex Rodriguez and Cynthia Scurtis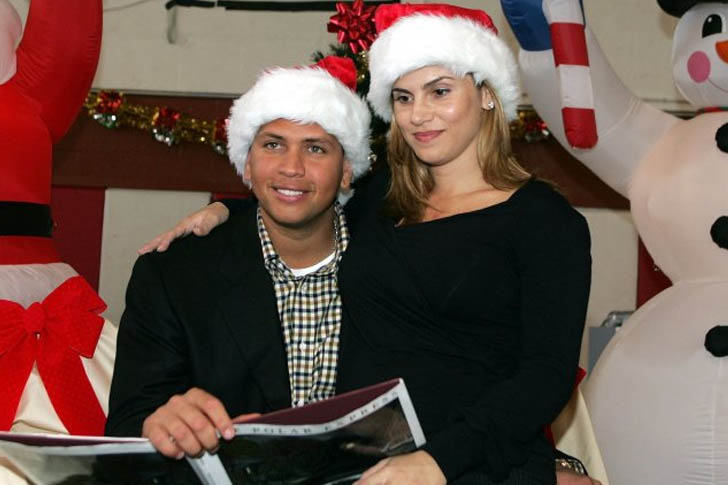 Alex "A-Rod" Rodriguez counts as one of the top athletes that have played in Major League Baseball, and he found consistent success in the sport for almost two decades. He also left a mark in history books for his total earnings of around $441.3 million during the years that he played the game. Credit card bills and everything in between seemed to be a piece of cake for A-Rod.
This was proven correct when he and his former wife, Cynthia Scurtis, went their separate ways in 2008. Rodriguez reportedly paid around $26 million as settlement money for Scurtis and their kids. Even to this date, there are little to no public records available that would shed light on the exact amount he gave his former spouse.
Hulk Hogan and Linda Claridge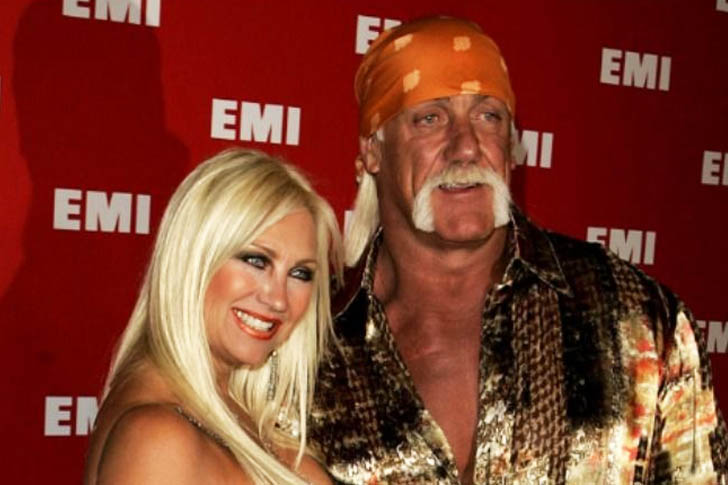 Hulk Hogan and television personality Linda Claridge had an interesting and pretty public relationship. Together with their kids, their adventures, family life, and personal relationships were the centerpieces of the reality documentary show Hogan Knows Best. Things were going great for the couple and the family until they encountered a massive roadblock that affected their relationship.
Claridge left her husband when she found out about an issue involving Hogan and her daughter Brooke's friend. Many fans were surprised but what was even more surprising was the amount that Hogan paid as a settlement in their separation. A total of $30 million was required by Claridge's lawyers, according to reports. Other than cash, this also included some of the couple's assets that they acquired together.
Michael Douglas and Diandra Luker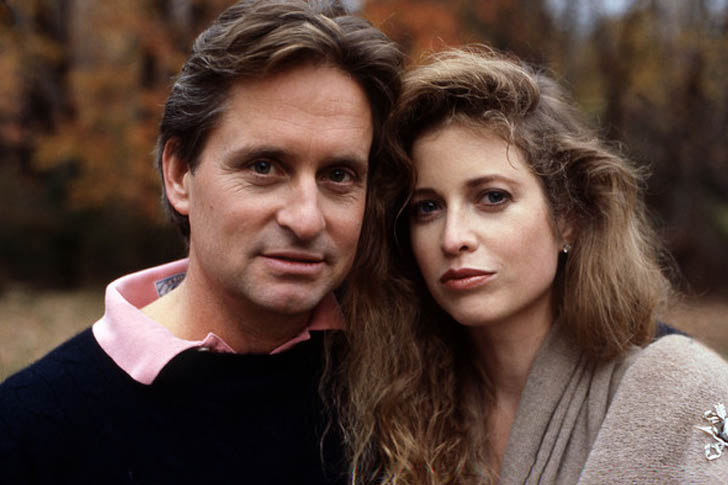 A few years before Michael Douglas met the current love of his life, Catherine Zeta-Jones, he used to be in a relationship with the film producer, Diandra Luker. The two were married in 1977 and pretty much lived what many consider a close-to-perfect relationship. However, they went their separate ways in 1995, and Luker agreed to take the $45 million settlement money. The producer then moved on with her life away from the spotlight.
The amount was reported to be half of the total estate Douglas had at that time, but it didn't actually affect his credit score, thanks to his ongoing projects and good track record. Nowadays, Luker has chosen to live a more private life, while Douglas still remains a significant figure in the Hollywood entertainment scene.
Phil Collins and Orianne Cevey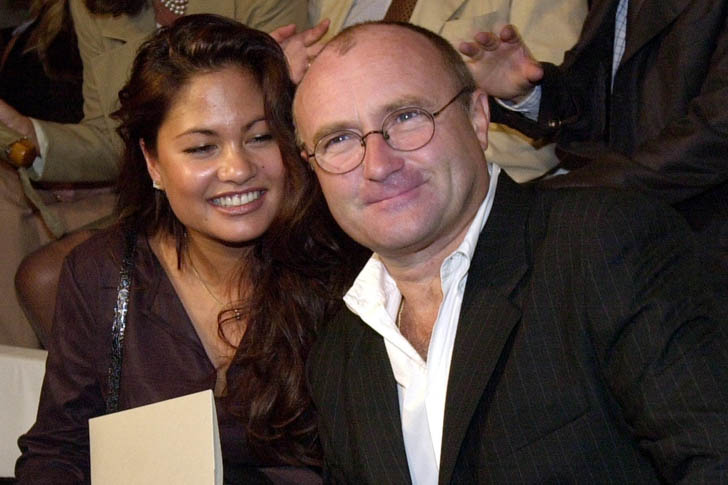 Even with the rise of the new generation, music legend Phil Collins is still considered as one of the top musicians up to date. We're not too surprised since he's really good at his craft and deserves plenty of credit for his timeless songs. Over the years, he has achieved much success but also faced many challenges along the way. One of the most notable instances was the end of his marriage with Swiss-national Orianne Cevey.
They tied the knot in 1999 and were blessed with two lovely boys. However, their relationship went south and eventually reached its end in 2008. As part of their deal, Cevey's camp agreed to a settlement amounting to $47 million settlement, a record-breaking amount for celebrity splits in British history.
Reba McEntire and Narvel Blackstock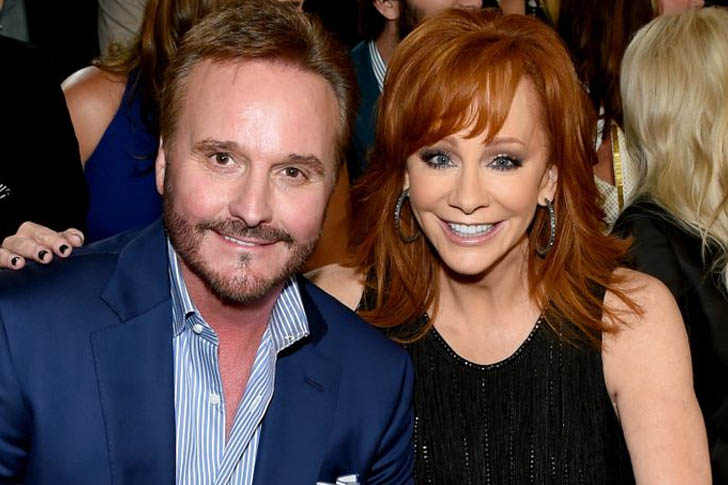 Country music icon Reba McEntire and her manager Narvel Blackstock tied the knot back in 1989. Their ceremony took place at Lake Tahoe, onboard a boat. From the setting to the picturesque view, it is the perfect location for a private wedding. But twenty-six years later, the two put an end to their relationship but stayed on good terms for the sake of their kids. According to reports, their lawyers worked up a $47.5 million settlement.
Their separation brought about something positive; it gave McEntire the freedom to steer her career towards her desired direction. It's a good thing that their relationship ended on a good note, and despite the money involved, the former couple remained friends without further issues.
Paul McCartney and Heather Mills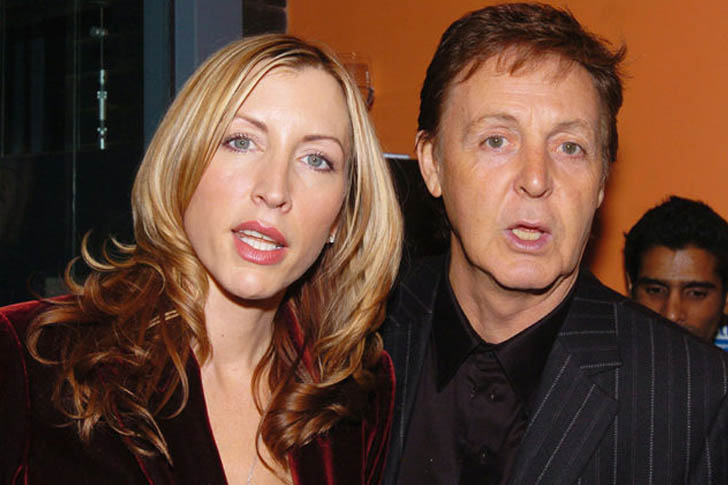 Paul McCartney and Heather Mills were one of the power couples of the 2000s. Considering their status and the impact they made in the industry, it's no surprise that they got this title. For those who might not know, McCartney was one of the iconic members of the legendary rock band, The Beatles. On the other hand, Mills is a prominent figure in the modeling scene.
While they were together, their house was equipped with a good home security system to prevent overeager fans and even nosy reporters from invading their privacy. They protected their relationship, but some things really didn't work out. By 2008, they decided to call it quits. Reports then surfaced that Mills agreed to her former husband's settlement terms, which amounted to $49 million.
James Cameron and Linda Hamilton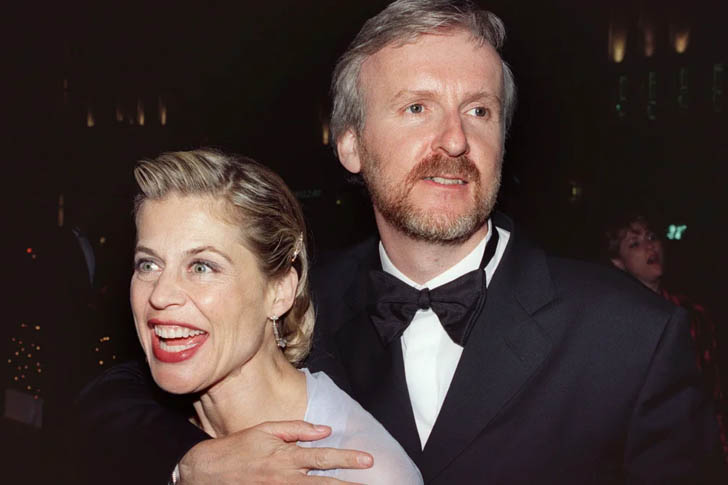 Who wouldn't know the legendary filmmaker James Cameron? However, for those who are not too familiar with the man, he's one of Hollywood's greatest minds, specializing in sci-fi films such as The Terminator series and Avatar. On the other hand, Hamilton is a well-respected actress and has quite a decent amount of movie credits to her name.
During the '90s, the two of them entered an exclusive relationship. Hamilton eventually became pregnant, and in 1997, they decided to build a life together and finally exchange vows. It was a beautiful beginning for their small family, but their relationship ended just two years after. As part of their settlement, Hamilton received $50 million, which made headlines due to its astounding amount.
Kelsey Grammer and Camille Grammer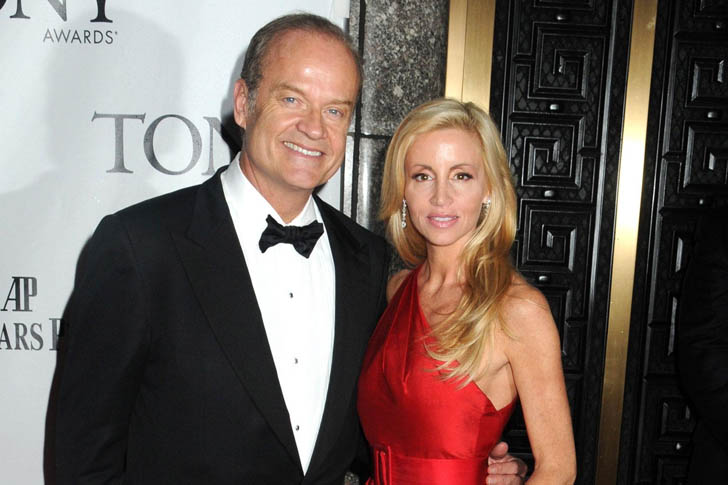 Kelsey and Camille Grammer met through a blind date in 1996, which marked the beautiful start of their love story. The couple had been together for 13 years before they decided to call it quits. Allegedly, the upsetting choice was caused by a number of different concerns that consistently plagued the latter part of their relationship. With the help of her lawyers, Camille wanted to get custody of their children and be financially supported by her ex.
As a settlement, Camille received around $30 million, along with a 50-50 split of their total combined assets. Because of this, The Real Housewives of Beverly Hills star was able to raise her children in comfort without having to worry about their financial security.
Kenny Rogers and Marianne Gordon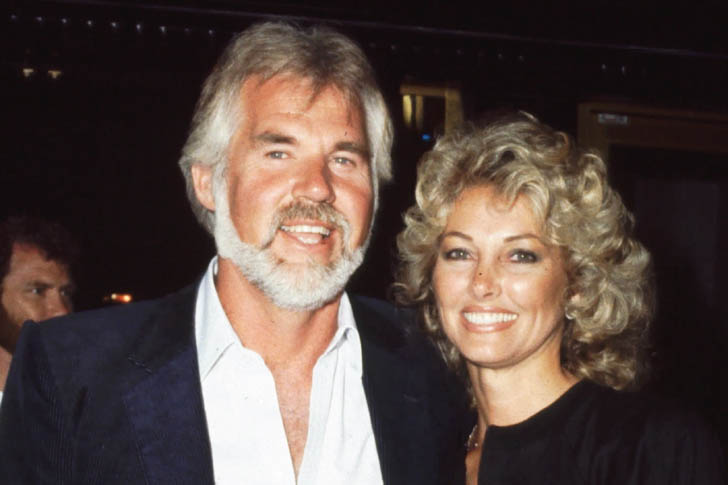 Music legend Kenny Rogers was one of the top talents in the music scene. He serenaded his fans with his soft but heartfelt songs and produced countless hits throughout his career. Some of the singer's songs might have even been inspired by the challenges he experienced in his romantic life. He is no stranger to it, after all. One particular relationship that stood out for many of his fans would be his marriage with actress and model Marianne Gordon.
His eventual separation with her cost the music artist a whopping $60 million in settlement money. At the time, many were surprised, given that it is a hefty amount. Fortunately for Rogers, his finances were not significantly affected, thanks to his other business ventures and investments.
Heidi Klum and Seal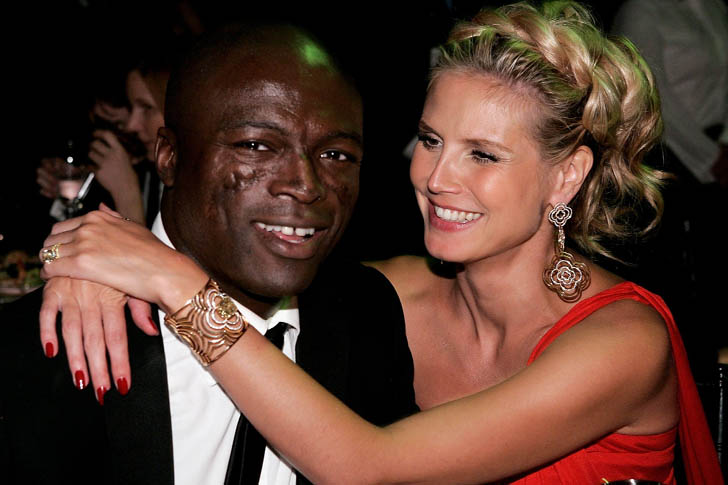 Kiss from a Rose singer Seal and supermodel Heidi Klum were among the most high-profile celebrity couples in the past. Considering their status, we understand that it would be hard for them to hide many details about their personal life, especially when it comes to their love life.
The two seemed to be unbreakable on the surface, but after spending seven years together, they announced that they were going their separate ways. A couple of months later, Klum submitted all the paperwork needed by their lawyers, and the entire process was finalized in 2014. The two managed to keep everything private, and even today, there's no concrete proof that they had a prenuptial agreement. However, people speculate that the settlement involved was around $50-$70 million.
Madonna and Guy Ritchie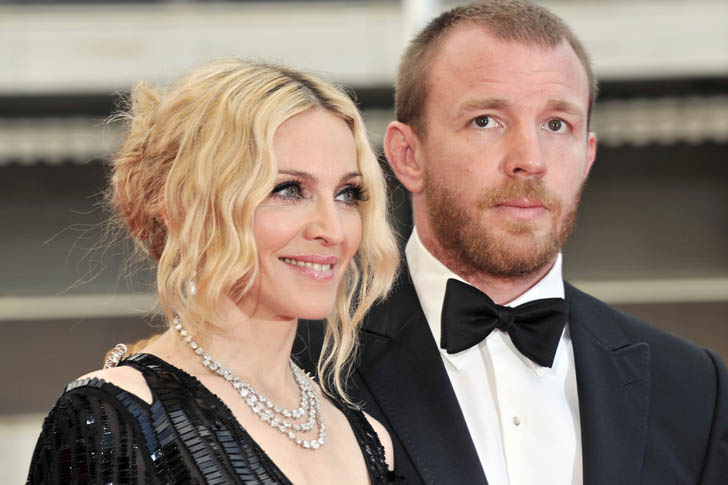 Madonna has regularly made the news, but her involvement with the director, producer, and writer Guy Ritchie only created bigger headlines for the singer. The two first met in 1998, and the chemistry between them was undeniable. They went on to get married in the latter part of 2000. In the beginning, they enjoyed a very quiet relationship. But eight years later, the two decided to split and finalized their separation.
According to reports, their settlement involved an absurd amount – a figure between $76 million and $92 million. Taking their lawyers to battle did not end there, however. The couple then had another round for the custody of their children, but that one happened behind closed doors.
Kevin Costner and Cindy Silva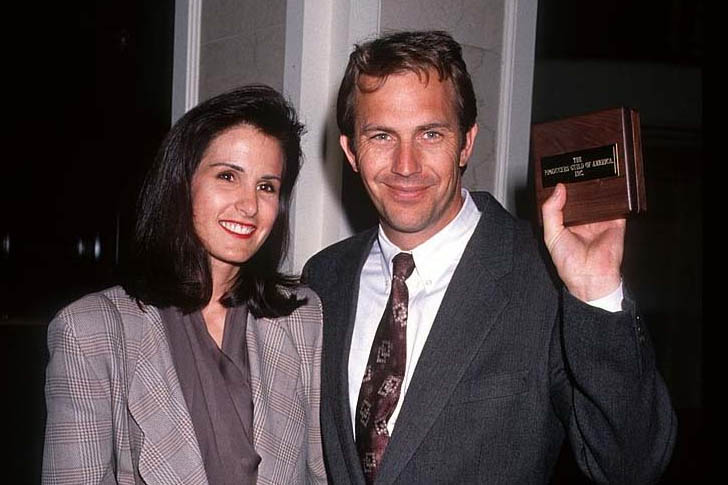 Kevin Costner and actress Cindy Silva have seen a lot in their relationship. Silva watched as her husband slowly worked his way towards the top through establishing his reputation and building industry credit. She supported Costner throughout his career and always had his back whenever there were challenges. But it turns out that Hollywood would eventually tear them apart.
After spending 16 years together, the couple eventually went their separate ways because of the demands that came with Costner's acting career. According to reports, Silva demanded that Kevin avoid doing any intimate movie roles, but he didn't heed her requests and forged ahead. This choice formed a rift between them, which ultimately ended in a split — the settlement involved around $80 million.
Harrison Ford and Melissa Mathison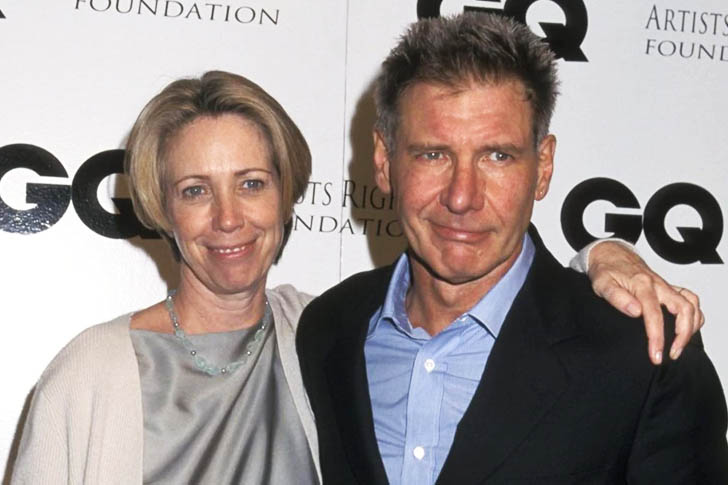 Harrison Ford is widely considered as one of the top actors in Hollywood, with an excellent film resume to boot. Many give credit to his on-screen presence and acting prowess, which helped bring him fame and fortune. However, being in the spotlight means that he hasn't escaped the scrutinizing eye of the masses—especially when it comes to his personal life.
Ford's second marriage with the screenwriter Melissa Mathison was one of the most private relationships in the industry. The two exchanged vows in 1983, and two decades later, news broke out that they had decided to part ways. If we're to believe reports, Mathison received a settlement of $85 million from the actor, though some say that the amount she got was a lot bigger.
Adele and Simon Konecki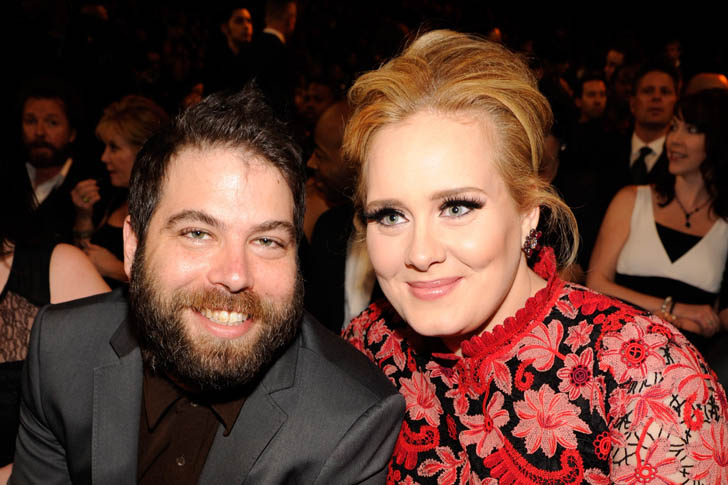 Grammy Award-winning singer and songwriter Adele is known for keeping her privacy a top priority. This means having a good home security system and only keeping trustworthy people around her. Her silent nature keeps the public from speculating about her private life.
During the 2010s, Adele and Simon Konecki regularly made headlines due to their relationship and eventual marriage. This continued until it was announced that she and Konecki already went their separate ways. While the two remained on good terms for the sake of their child, many questioned the fact that Konecki stood to receive half of Adele's net worth—around $90 million of her hard-earned money. With Adele's popularity and talent, however, we believe she can easily earn this amount again.
Angelina Jolie and Brad Pitt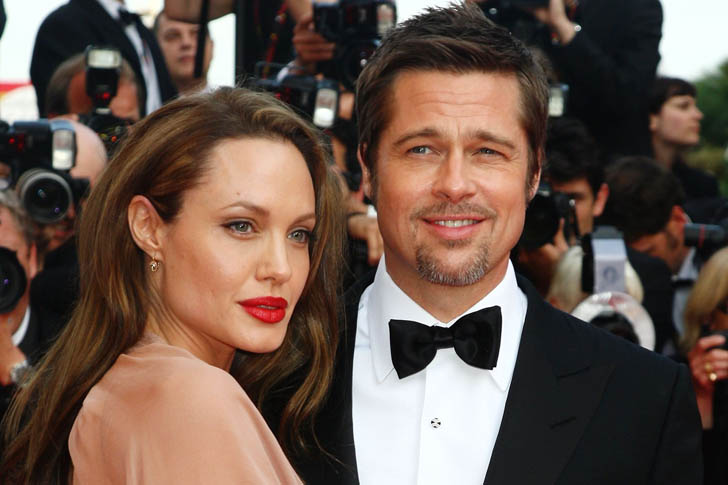 Hollywood superstars Brad Pitt and Angelina Jolie are considered two of the most beloved actors in the industry. When they got married, many saw it as a close-to-perfect relationship and followed their every move closely. This curiosity is also why their separation became a huge blow for many fans who were rooting for them.
As most of you might know, they first met on the set of Mr. & Mrs. Smith. A few years later, they got engaged and held a private wedding ceremony at their lavish estate, the stunning Château Miraval in France in 2014. However, two years after they exchanged vows, the couple ended up parting ways. Not much is known about the settlement, though some reports suggest that Pitt's lawyer offered around $100 million.
Steven Spielberg and Amy Irving

The film industry wouldn't be the same without the film genius Steven Spielberg. He's the man behind some of the most iconic movies throughout Hollywood's history and is considered one of the New Hollywood Era's founding figures. With his fame, it is easy to see why a good home security system would be ideal for him and his family. But despite being family-oriented, even the director has had his fair share of heartbreak.
His untimely split with Amy Irving made the actress $100 million richer thanks to the settlement that happened between the two. Of course, many Hollywood enthusiasts watched this story closely, so both of their camps did their best to keep these personal matters as private as possible.
Tiger Woods and Elin Nordegren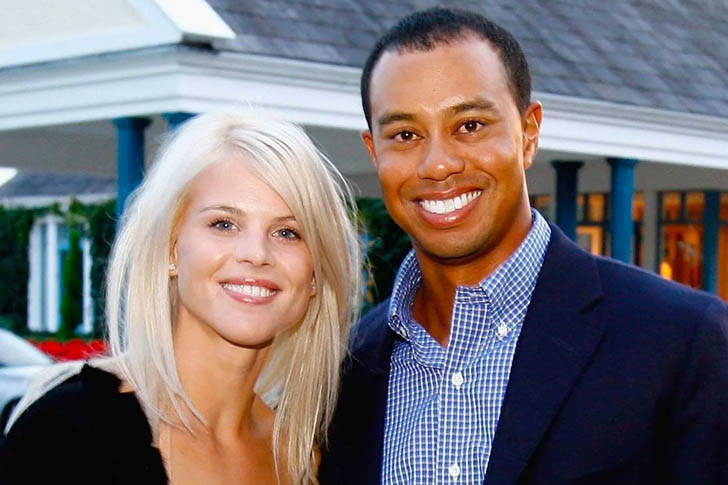 Few can argue against the fact that Tiger Woods is one of the best players in golf history. He gained popularity for his skill and technique, which has brought him honor and, of course, millions. It is easy to see how he established a huge fortune and a solid credit score over the years.
With the fame he received from the sport, Woods became the focus of public interest. Many were curious about his seemingly idyllic family life. This was also why his fans were surprised when news broke about him and his personal relationships. The media circus that followed led to a confirmed falling out with his wife, Elin Nordegren. In the end, she received an estimated $100 million to $110 million for their settlement.
You've Reached The End