For most of their celebrity lives, actors and actresses become endorsers of a brand, one way or another. They were the prelude to our IG and YouTube influencers today. For the longest time, the old media had control of the audience and so hiring celebrities and paying them big bucks for an endorsement has become a hit. After all, who does not want to have such clear skin as Angelina Jolie? Who does not want to have the skills of LeBron James? Deep in our hearts, there is always that longing to become the stars we idolize, and marketers are making use of that to sell their products. Our beloved celebrities are then paid handsome amounts. It is not easy money as they have to sign numerous contracts, get their lawyers to scrutinize each line, and then do the shoot. Some agreements have very stringent limitations as well, including not having a boyfriend or a girlfriend for the duration of the endorsement deal. Some expressly ask that celebrities not get involved in any scandal; otherwise, the contract can be voided.
These examples are just the tip of the iceberg. We collected a list of the highly-paid celebrity endorsers, so look on!
George Clooney and Nespresso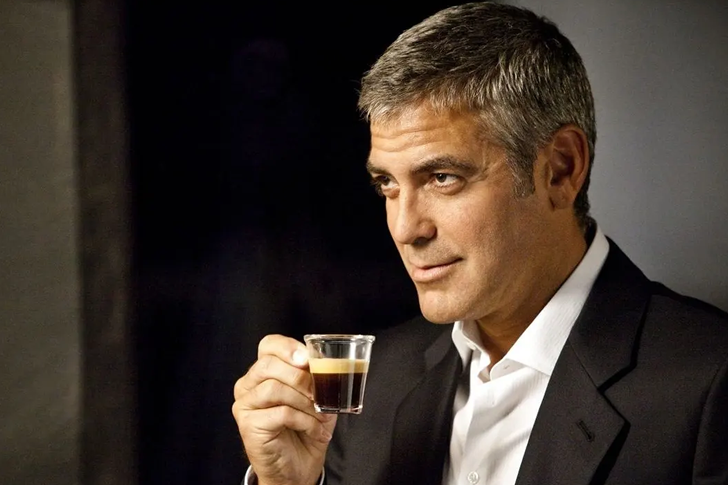 Nestle's Nespresso has chosen George Clooney to be its brand ambassador. Many commercials had already been released featuring various celebrities, but George has gotten the biggest pie. He reportedly earned $40 million from the drink company in 2017. Apart from being the company's global brand ambassador, the producer was also tasked to become Nespresso's face in the US and Canada. The challenge is to bring the company's "a cup above" campaign to every North American household. Nespresso has even praised his nine-year contribution to the image of the company. He is said to be the embodiment of the brand. For a $40 million investment and a quality product, for sure, the brand would continue to be a big favorite in the US and Canada.
Charlize Theron and Dior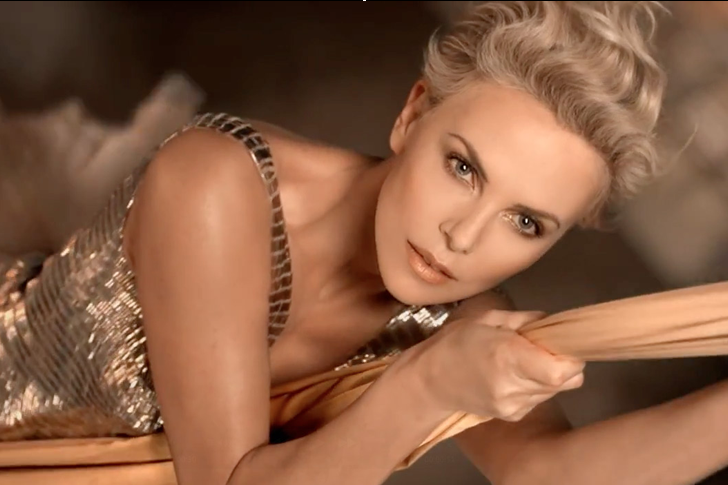 During the height of her career, Charlize snagged a lucrative 11-year contract with Dior. The actress was asked to promote the luxury brand's J'adore perfume, its signature scent. According to the source, the deal was for $5 million a year, translating to a whopping $55 million. Not all was smooth-sailing for the actress, however. In 2003, attorneys for Raymond Weil, a maker of luxury watches, sued the South African beauty for wearing a Christian Dior watch in public. They said it violated her $20 million deal with the watchmaker as she was supposed to wear only Raymond Weil watches when in public. Well, we hope the case was settled as $20 million is a significant amount, and it would not be good if it goes to waste!
David Beckham and Adidas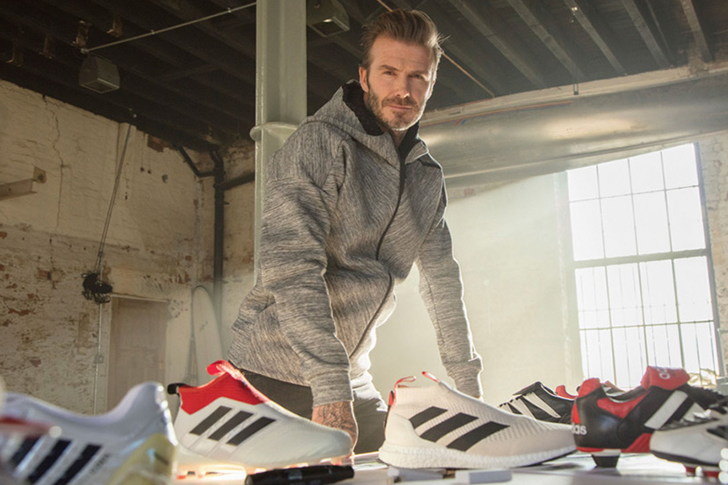 Adidas found itself an excellent influencer and brand ambassador when it enlisted David Beckham. They believe so much in the footballer's ability to promote the brand that they awarded him a lifetime contract of $160 million. David had already earned half of the deal, and he will continue to make percentages from the products he would be endorsing in the future. While Nike focused on basketball, Adidas chose to try football, and it appears that they are making huge profits, too. David's charm and ability to bring in sales for the company were worth the multi-million investment put in by Adidas. The only star able to beat David on the Adidas deal was Derrick Rose, who was signed up for $260 million in a 14-year contract with the shoe company.
LeBron James & Nike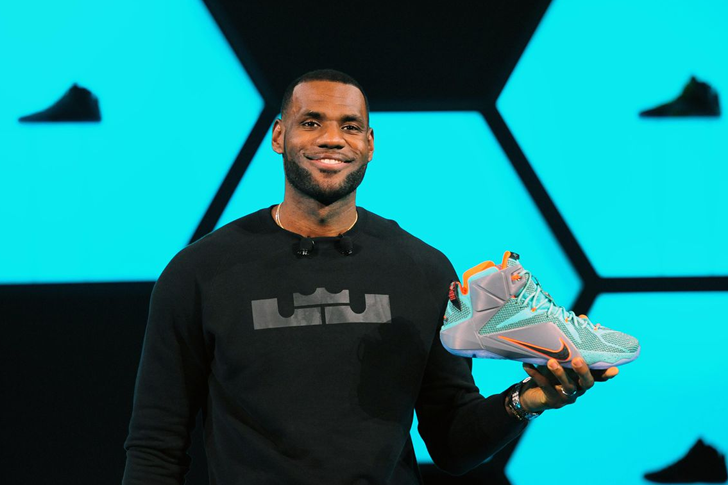 The biggest contract that was ever awarded to a sports celebrity is speculated to be that of Lebron James. Sources claim that his contract with Nike is at around $1 billion. The lifetime endorsement deal was signed in 2015. We do not know the exact details, but it does appear to be in the neighborhood of $1 billion, an amount that can set anyone for life, mortgage notwithstanding. LeBron might be retired, but his name is still a legend, and his endorsement might very well send people to the stores, buying Nike shoes. So it comes as no surprise that the basketball legend's net worth is at $480 million at the moment. We definitely will see it rise more as the earnings from the endorsements come in.
Floyd Mayweather and Multiple Companies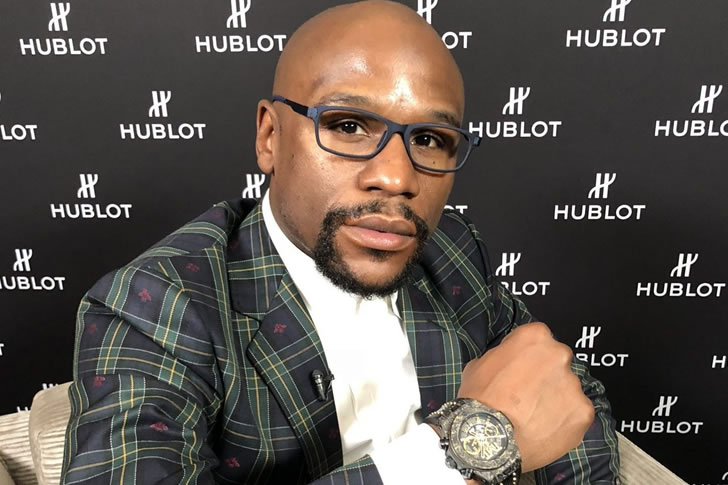 True to his name, "The Money" has already accumulated a lot and is estimated to be worth more than $560 million. He is also ranked as the top paid athlete and is one of the three who has made $1 billion in total earnings. We hope that he made significant investments as he had been living a lavish lifestyle. He has various endorsements, but the main one is with Hublot, a Swiss luxury watchmaker company. It is also reported that Burger King and FanDeul paid $1 million to sponsor Floyd in his two fights in 2014. The former "Pretty Boy" is indeed a sought-after endorser given his fame. In his last visit to the Philippines, he was tapped to be a local cosmetic dermatology clinic's endorser.
Tiger Woods and Nike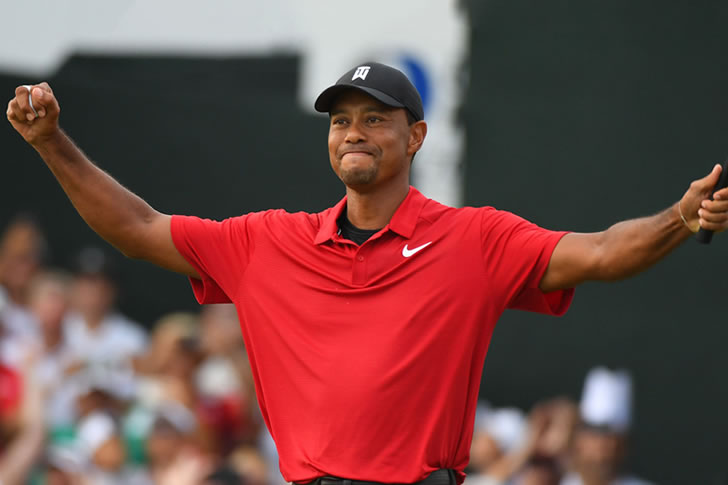 The golf legend has had many scandals over the past years. But despite that, Nike stood by him, and so he rewarded them with a Masters' win. The Tiger-Nike relationship started in 1996, the year Tiger became a pro golfer. Nike has shown skills in selecting only the best names to endorse the brand. The shoe company willingly signed a check for $100 million worth of endorsement deals with Tiger Woods. The five-year agreement would see Tiger wear t-shirts, hats, and clubs made by Nike. For sure, we can see international sales for Nike go up, and their bottom line improves with this highly valuable contract. Also, we admire Nike's loyalty, as they are as loyal as a financial advisor, who will stay with you through ups and downs.
50 Cent and Reebok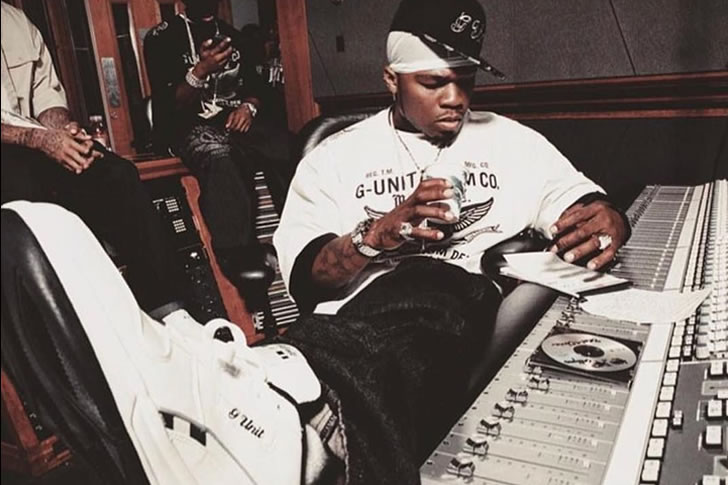 Usually, shoe companies would go after athletes for their endorsements as they wanted to portray a sport look. But with Reebok, they partnered with 50 Cent. He has made a lucrative career in the music industry, and no doubt, his influence is massive, considering his following. It was smart of him to accept the deal as it would give him $80 million more into his pockets, which he can use to pay new house mortgages, cars, or even an island. Reebok has asked the rapper to be the face of its new line of sneakers, the G Unit. In 2003, the shoe company even made a gamble with an advertisement for G Unit showing the rapper. It turned out to be a good bet, and the ad was rated as the highest-earning ad at that time.
Angeline Jolie and St. John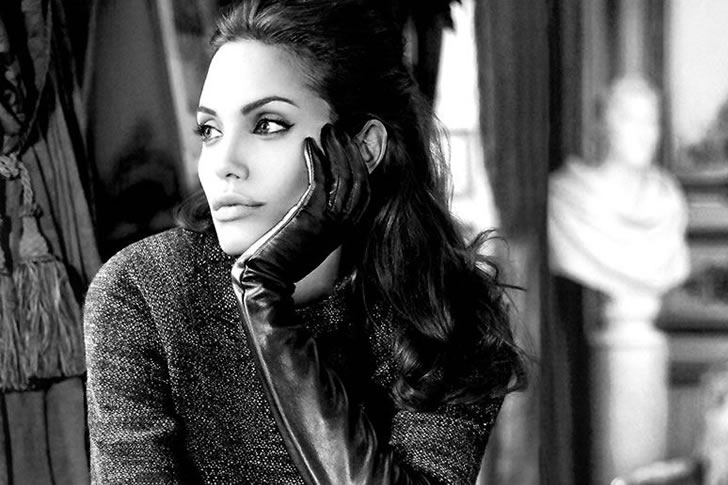 We know that the Mr. and Mrs. Smith actress is a fashion icon, and many try to mimic her clothing choices. Recognizing this, the clothing company, St. John, contacted Angelina and asked her to endorse the firm to its younger generations. This was in 2006, and the company was losing its older customers because of a failed bid to lure younger ones. They saw Angelina as an angelic investment that can turn the brand around and get a firmer grasp on its more traditional buyers. It appeared though that Angelina's stars shined brighter than that of St. John, and the sales did not turn up as expected. Another backlash suffered was when they made masks that, according to some, were not as functional as other medical masks. Meanwhile, Kate Winslet last held the position as the face of the brand as of 2015.
Justin Timberlake and McDonald's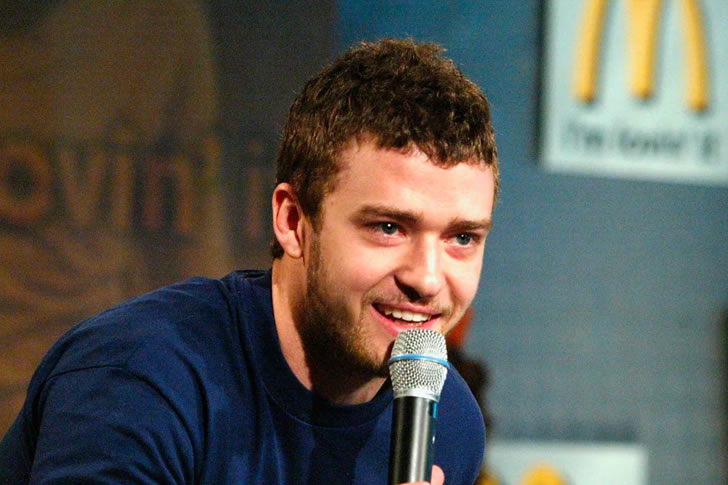 The NSYNC band member has been the face of many brands over the years. Among the brands he has promoted are Givenchy and its line of Play fragrances. He also advertised Budweiser and Audi. His most lucrative deal, however, was with McDonald's. Some might be surprised at this, but the voice you hear singing the jingle "I'm Lovin' It" jingle is Justin. For those few syllables, the former lover of Cameron Diaz earned $6 million. Through these lyrics, the image of the McDonald's brand made a huge turnaround. It was already a household name, but the catchy lyrics made the brand a degree easier to remember, even by kids. The endorsement deal made both McDonald's happy as it did Justin, who saw his net worth increase to $230 million.
Brad Pitt and Chanel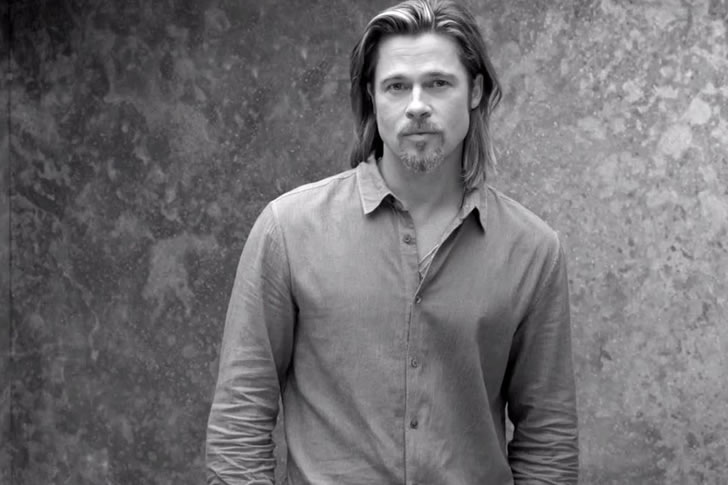 Brad has a long list of commercials for various brands. Companies definitely think of his endorsing power much. So we see Brad signing agreements with Heineken, Cadillac, and Chanel. The actor was the first male spokesman for the women's perfume company's Chanel No. 5. This scent was the first perfume launched by Coco Chanel in 1921. The company believed that Brad's appeal to women could help carry their iconic woman's scent to higher levels and garner more sales for the company. Other actresses have also represented the brand like Nicole Kidman and Audrey Tatou, but having a man promote it is a considerable risk for the company. They hope it would be a good use of their investment money in the amount of $7 million.
Beyoncé and Pepsi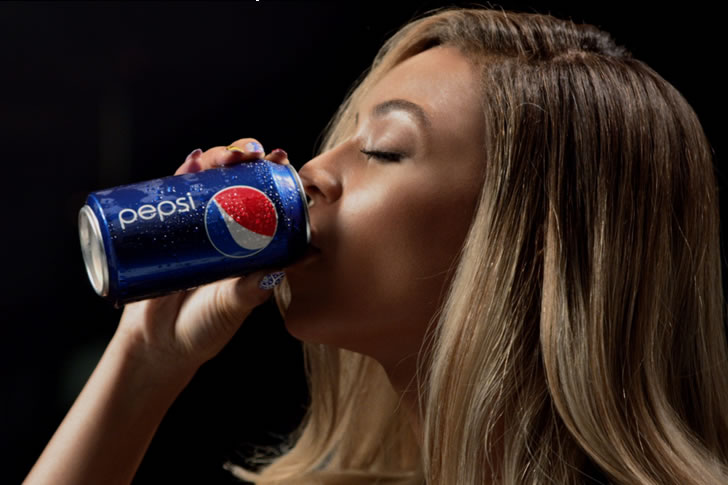 Beyoncé seems to be enjoying life with daughter Blue Ivy and husband Jay-z. The latest news shows that they can be seen singing in videos. While they are relaxing, it is good to know that the singer is still earning a lot from the various endorsements she is making. She has made deals with Toyota, American Express, L'Oreal Paris, and Pepsi. Many credit her deal with Pepsi as one of her better deals. The contract signed in 2012 was for Beyoncé to appear in commercials in exchange for $50 million. Pepsi saw its sales improve, which means that they made the right decision in engaging the Power Woman. For Beyoncé, it was also a win as she saw her credit score and net worth increase. Now she is worth around $400 million.
50 Cent and Vitamin Water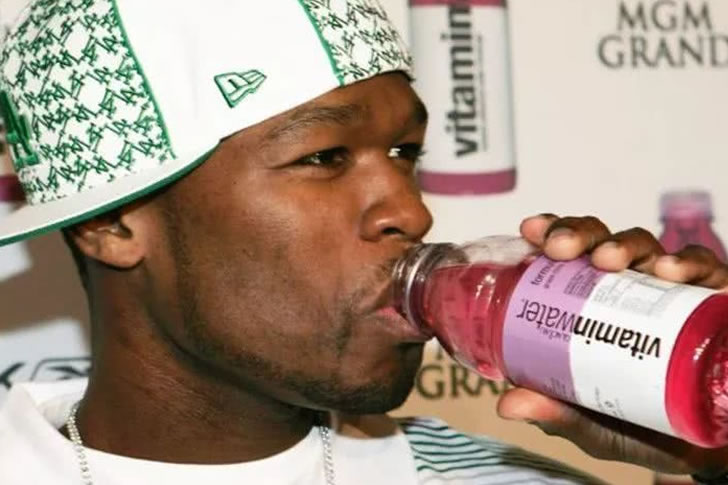 If you were once the wealthiest rapper, it means you made impressive financial decisions at one point, perhaps under the guidance of a business or financial advisor. But sometimes, not everything goes according to plan. For 50 Cent, the deal with Vitamin Water made him an amount between $60 and $100 million in 2007, when the company was sold to Coca Cola. It was thought to be higher, but another investor had to be paid first, so it reduced the rapper's potential earnings. 50 Cent sometime later declared bankruptcy and saw his net worth drop from the almost half a billion-dollar mark to $30 million in 2020. We hope that, of course, he recovers and gets back to the hundred-million range.
Angelina Jolie and Louis Vuitton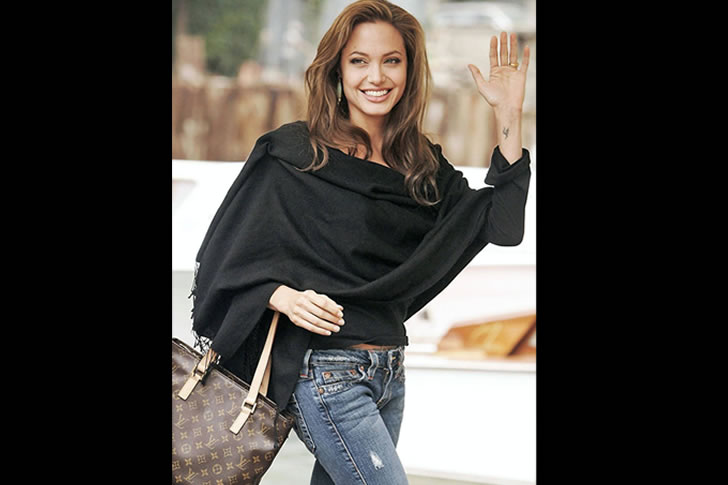 In 2011, the luxury brand invited Angelina Jolie to promote its new Journeys campaign. In the advert, Angelina was photographed barefoot in a boat on the Mekong River, with an LV bag in tow. The campaign was that of the journeys of various celebrities traveling across the world. Travel insurance is a must, of course, when one travels, even if you are a celebrity. Now, the $10-million contract would see the actress and philanthropist appear in a series of ads. The brand needs no advertisement, to be fair, as people would usually aspire to own a handbag or two from their lavish collection. It is also well-known, with high penetration, even in developing countries. Adding Angelina to their arsenal of endorses was to make sure they keep a handle on their sales and profit.
George Foreman and Foreman Grills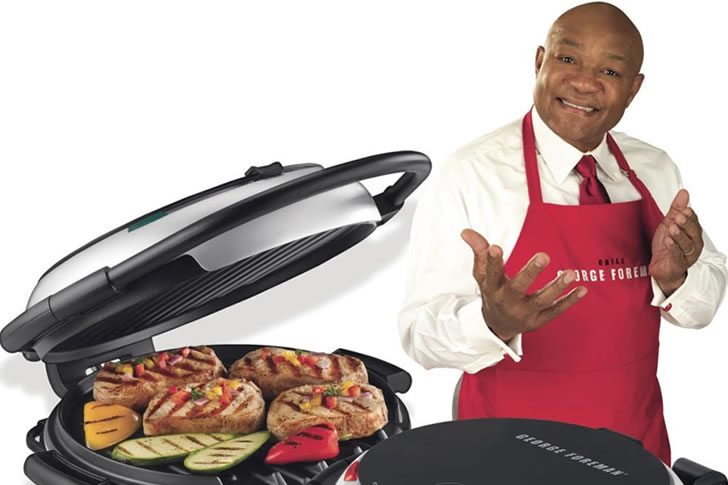 Sometimes, a product given credit for being the best can also lose its sparkle and be forgotten or overshadowed by others, even if these are quality products. In cases like those, a rebranding is necessary. Such was the case of Salton electric grills, excellent but not as remembered anymore. But when they engaged George Foreman, a man known for his skills in the ring as well as in the kitchen and renamed the grills, Foreman Grills, the sales surged, making the manufacturers happy. His charisma sure was a factor. George was none the more pleased as he was able to bag a contract for $200 million. Some say that this is among the highest endorsement deal, next to Michael Jordan and Nike's agreement.
Kylie Jenner and Puma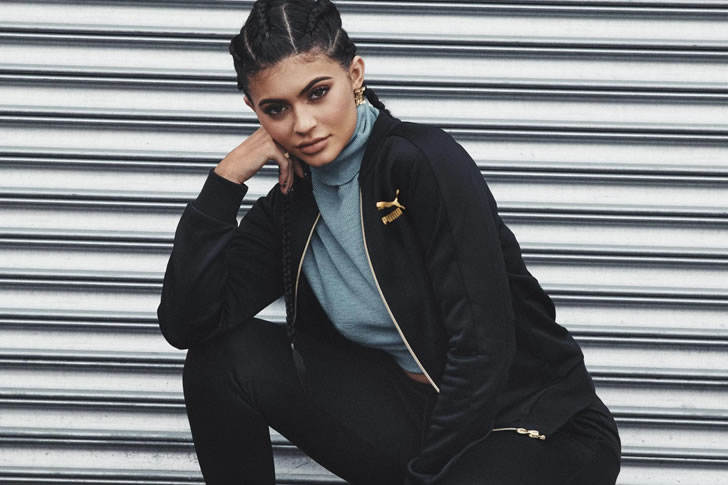 While $1 million might seem small to the now wealthy Kylie Jenner, she did enter a contract with Puma for that amount. She soon released her Puma Fierce line. Kylie also appeared in several Puma ads. She was 18 at that time, so she was off to a good start. Later on, she became the youngest self-made female billionaire making good investments with her line of cosmetics. Also, her signing up with Puma reportedly upset Kanye West, who also has a deal with rival Adidas. Of course, it would send a confusing message when a member of the family chooses another brand. In the end, Kylie had ended her contract with Puma and joined the family in promoting Adidas. In August 2020, the first images of Kylie's Falcon campaign appeared.
Gwyneth Paltrow and Estee Lauder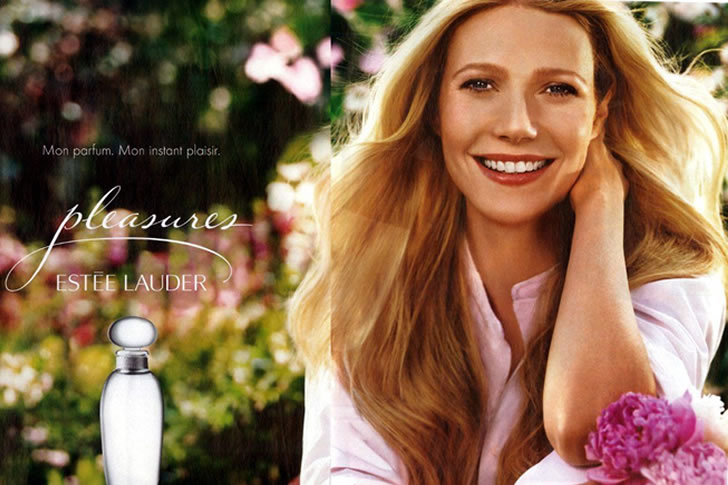 Being a celebrity means that money can be inconsistent. There are months, even years that no movie deal comes through, so they had to supplement their income by making commercials and endorsement deals. Gwyneth knows this, and in 2011, she signed an agreement with the premium brand, Estee Lauder, Coach, and Tod's. Her contract with Estee Lauder alone had earned the Academy Award winner $3 million a year, certainly more than enough to pay home finance for a grand home. Gwyneth had a large shoe to fill as she replaced Elizabeth Hurley as the new face of the brand in 2005. She has already ended this partnership, but it sure contributed to the fame of the brand. We can also say the same for her endorsement of Coach, which she describes as the "quintessential New York brand."
Selena Gomez and Coach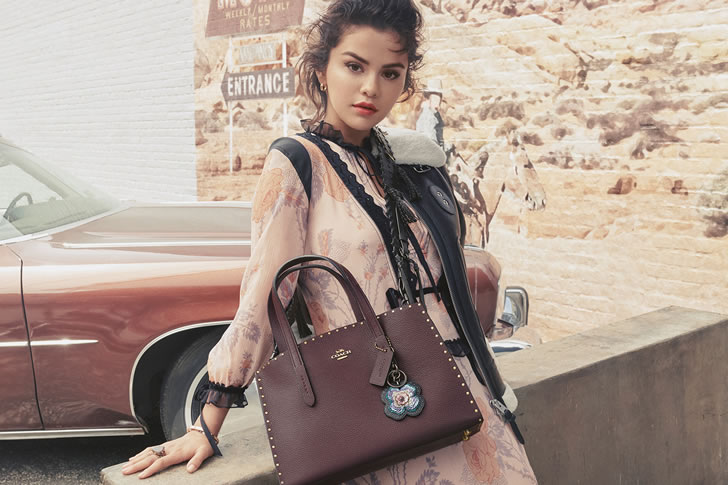 The last five years have not been friendly for the star who had endured bouts of health problems and two high-profile breakups. But, we know she is happily thriving now as the star buzzes with electricity during her public appearances. Despite all the challenges, the singer released her latest album, Rare, early in 2020.
Her hiatus from music started in 2015, but in 2016, she signed a deal with the designer brand Coach. She would endorse the brand for a $10 million payment. Coach most likely selected her because of Selena's massive Instagram followers, at that time, 104 million. So even if Selena is not that active on her role as a celebrity, her posts alone on IG would result in sales for the luxury bag maker.
Jennifer Aniston and Smartwater and Emirates Airlines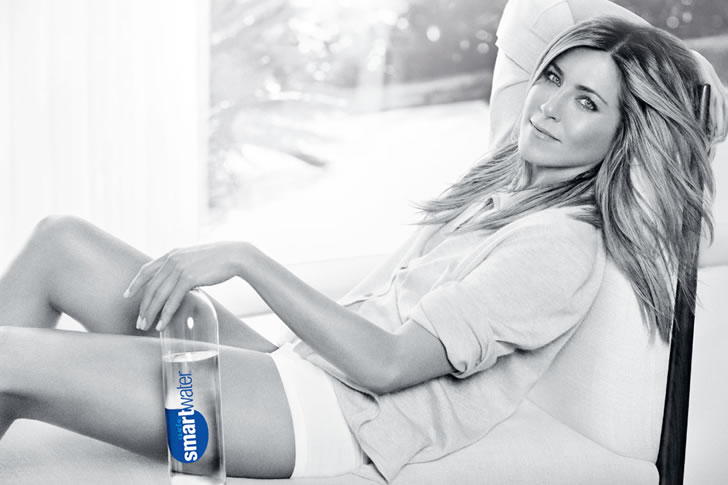 Jennifer's many roles on TV and file were mainly on the rom-com side, making her an icon in that sub-genre. We like how the actress can make us laugh— just like in Bruce Almighty or the longstanding series Friends. Because of her fame, many companies have also asked her to promote their products.
One of the companies that asked her to be its brand ambassador is Smartwater. Drinking water is important, which is why plumbing services are critical to our society. Jennifer herself says that she made it a point to drink at least 100 ounces of Smartwater a day. Their partnership was a click that the endorsement deal lasted for 12 years. Her most lucrative contract, however, was with Emirates Airline, for an impressive $5 million. She was tasked to appear on a couple of commercials and promote the airline's first-class amenities.
Penelope Cruz and L'Oreal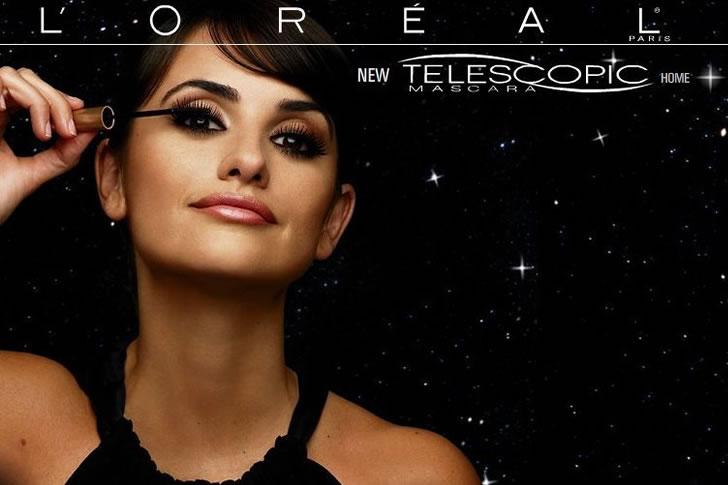 The Spanish actress joined Scarlett Johansson as the face of L'Oreal in 2006. Reports indicate that Penelope was given a contract of $2 million a year to promote the French personal care company. Her lawyers would have sifted through each part of the agreement. She stands to be part of the elite list of actresses tapped to endorse the brand. As a brand ambassador, she appeared in various Natural Match hair color advertisements that fans liked.  Carol Hamilton, president of L'Oréal Paris, said that she liked how the actress appeared natural, and that is also the kind of image they wanted to portray with the brand. Penelope's wallet undoubtedly benefited from the deal as she now has a net worth of around $55 million, with some of that coming from the various endorsement deals.
Lisa Rinna and Depend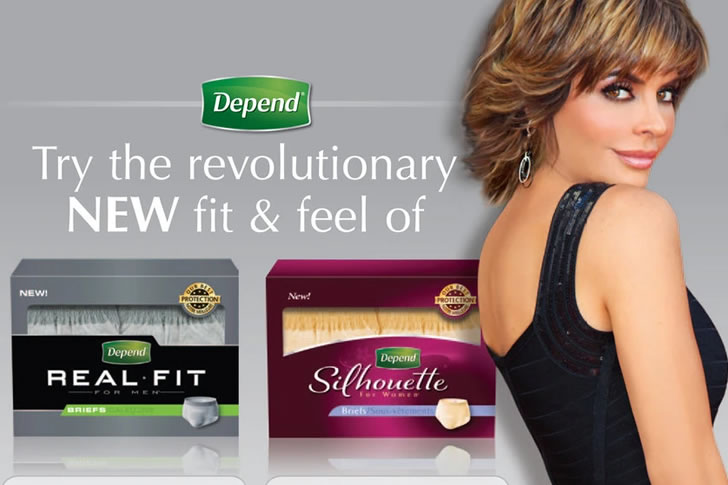 The subject of using adult diapers is oftentimes avoided because of its negative connotations. For one, those who might use adult diapers include people who had been sick or have some form of disability. Models have to be carefully selected as well, as the brand must maintain a high degree of professionalism. So Depend made the right decision when it asked Lisa Rinna to appear in an ad wearing the diapers. She showed her famous pout in the commercial, too. The "Real Housewives of Beverly Hills" star asked for $2 million for the single ad because she thought people would make fun of her for modeling an adult diaper. There is nothing wrong with posing for an adult diaper, of course, as there are people who certainly need to be aware that such quality products exist.
Serena Williams and Nike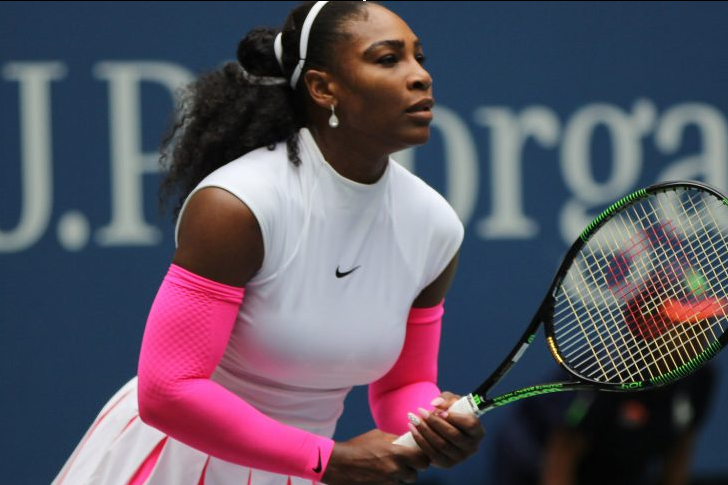 A sad fact in the world of marketing and Hollywood is the gender pay gap. It is real. Women are paid less when compared to men. Even though she is not part of Hollywood, Serena is no stranger to the gender pay gap. Although her contract with Nike in 2003 was for a massive $55 million, a male athlete would have received double that amount for the same deal. Still, Serena is given credit as the highest-paid celebrity athlete endorser. Her contract price took into account her winning streak in the tennis world. For sure, the deal had fetched Nike more than $55 million in world sales. As a testament to that, Serena and Nike are still in a contract in 2020.
Nicole Kidman and Chanel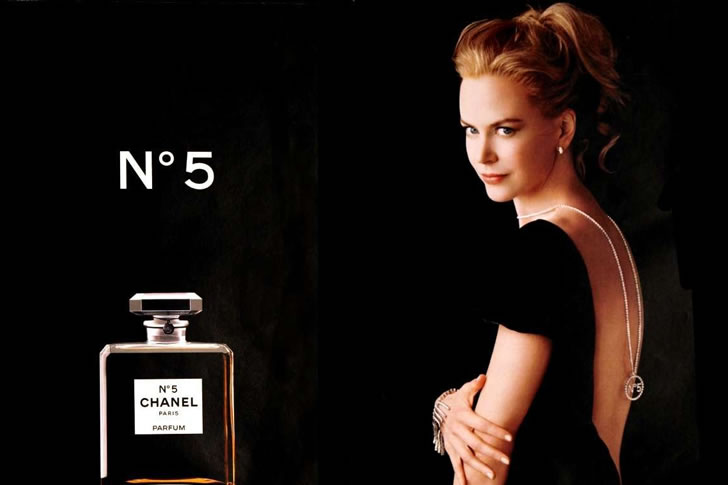 Often, there is a gender pay gap when it comes to many deals in Hollywood, to the detriment of women. But Nicole Kidman made history by being paid more than her male counterparts. While Brad Pitt was paid only $7 million to promote Chanel No. 5 in 2012, the Moulin Rouge actress scored a better deal nine years prior.
To promote the various fragrances of the luxury brand, Chanel paid Nicole $12 million. They made Nicole appear in the fashion film Chanel No. 5, The Film in 2004. This was the time when famous brands were exploring the idea of cinema as advertisements, and many other companies actually followed suit.  Credits go perhaps to the success of Moulin Rouge; the fashion film became a massive hit at that time.
Michael Jordan and Nike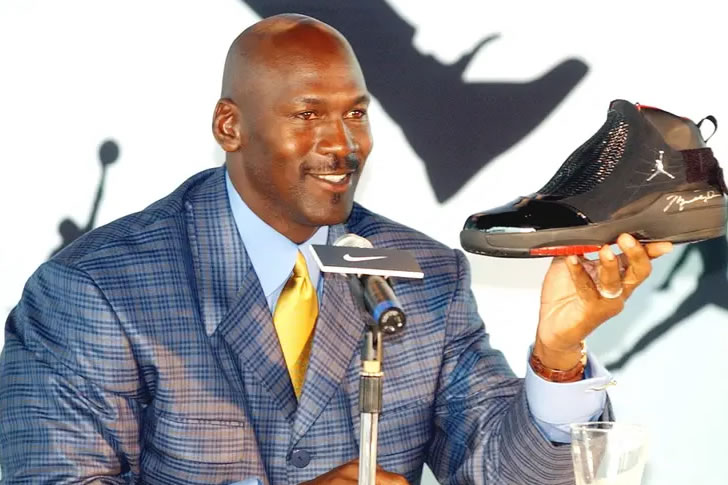 We know that Nike only goes after big names in the sports and entertainment industry to endorse the brand. The company is also willing to spend big bucks so that they can, later on, expect a handsome return on the investments they made. With Michael Jordan promoting Nike, we can definitely forecast excellent sales. The basketball legend had been in a relationship with Nike since 1984. Even though Michael is already retired, the agreement has gone on. Additionally, estimates point to a yearly income of more than $100 million per year. We do not know the exact terms and amount of the contract, but the retired basketball star is rumored to have earned close to $1 billion over the years.
Jessica Simpson and Proactiv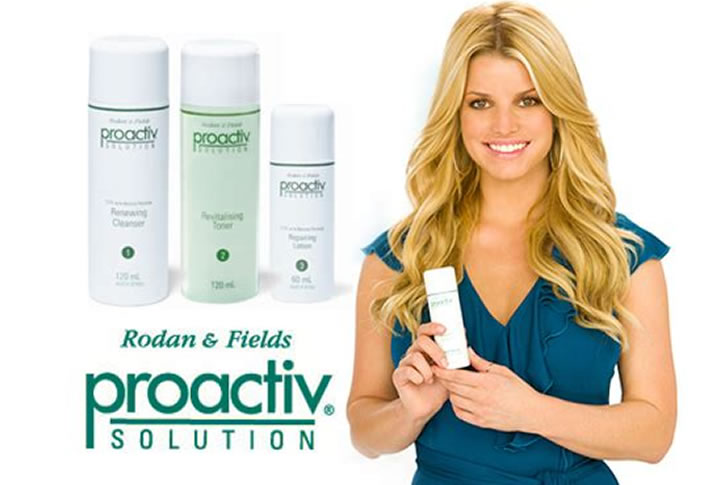 The Dukes of Hazzard actress earned a sizeable amount when she landed an endorsement deal with the acne drug company Proactiv. She was proactive in promoting the brand on its website and sharing how they over-the-counter medication as the secret behind her shining, pimple-free face. It received some flak because the actress admitted to using another drug that supposedly cleared her of acne just a few months prior. Well, whatever drug helped her, it is good that her face had cleared up. She also benefitted from the agreement as she was paid $2.5 million to promote the brand in 2005. While she did not earn as much as other celebrities who endorsed Proactiv, $ 2.5 million is still a significant amount that she could use, either as investment money or funds to buy a new car.
Robert Pattinson and Dior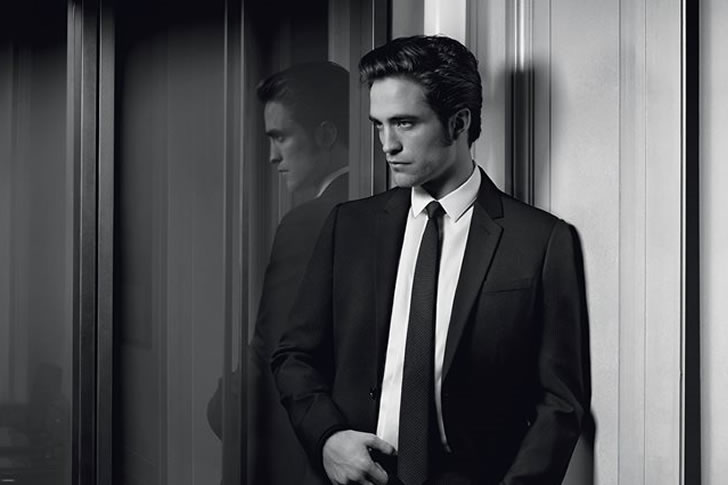 The appeal of the Twilight and Harry Potter star certainly did not dwindle as he matured. In fact, in 2012, Dior awarded him a $12 million contract for the actor to promote a line of men's fragrance from the luxury perfume company. He is now the face for Dior's Homme fragrance, and so far, fans are so welcoming of the ads featuring Robert. As the spokesman for the brand, the man who will be given credit as Batman in 2021 was seen in high-profile events while wearing the French brand's line of clothing. Dior struck gold with this particular actor as he is a rising star and still has a very long and prosperous future ahead of him. We can only expect the relationship between Robert and Dior to be magical and earn money for both of them.
Taylor Swift and Diet Coke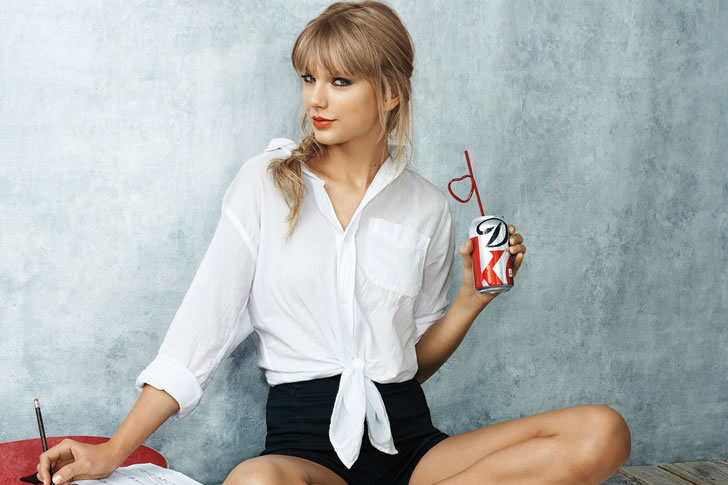 We love how Taylor's narrative singing portrays events in her life, particularly the heartbreaks she has encountered. By listening to her songs, we can feel what she felt during those moments of agony. But apart from singing, Taylor also has various endorsement deals. She made deals with multiple brands like Subway, AT&T, Papa John's, and Airasia.
In 2013, the singer managed to score a long-term agreement with soda drink giant Coke. She was to be the new spokesperson for the Diet Coke line of business. The company reportedly made investments for $26 million on the pop music singer's fame and influence. This means that apart from hearing her sing Christmas Tree Farm and Welcome to New York, we can expect her to appear on more Diet Coke commercials.
Jay-Z and Samsung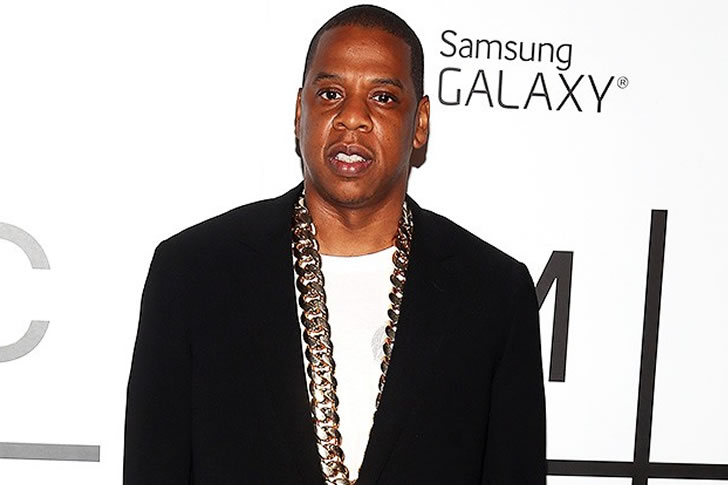 The world has changed with the use of the internet and digitalization. Jay-Z has not only given us rap music we can beat to like Hard Knock Life (Ghetto Anthem) and Blue Magic, but he also made a deal with Samsung that, to a certain degree, changed the music industry. In the old days, we have to wait for stores to open so that we can buy CDs and tapes of our favorite rappers' albums.
That changed when Samsung, as part of the $20 million deal, paid Jay-Z an upfront $5 million.  This was to allow the first million buyers of Samsung S III, Galaxy S4, and Galaxy Note II to access songs from his 2013 Magna Carta Holy Grail album before making it available to the public. That amounted to $5 per album, which was a considerable sum, given that royalties would have been much smaller.
Michelle Wie and Nike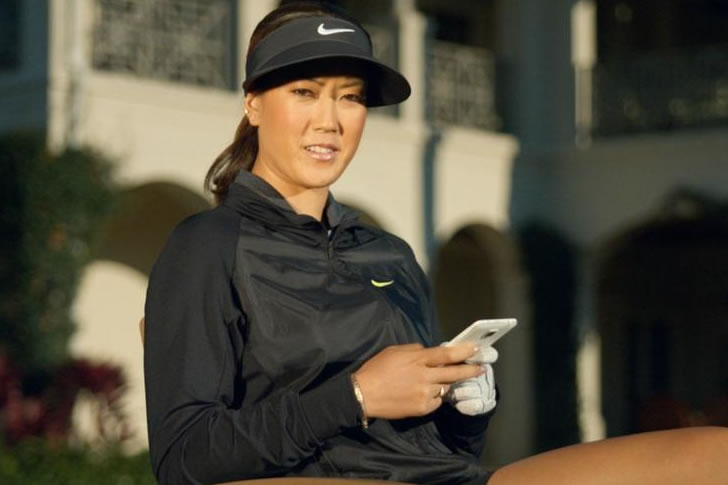 Michelle Wie has already proven herself to be an excellent and professional golfer at such a young age. She even became the youngest to win, at 13, in the US Women's Amateur Public Links as well as the youngest qualifier for an LPGA Tour event. Because of this, she became a big name in sports. She is also sought after by many companies to become their endorser.
Nike went after her the moment she turned pro and offered her an endorsement deal worth $4 to $5 million a year. As she was not of legal age yet, her lawyers were probably cautious in looking at the contract terms. Nevertheless, Michelle and Nike's partnership has proven to be beneficial to both parties.
Ashton Kutcher and Lenovo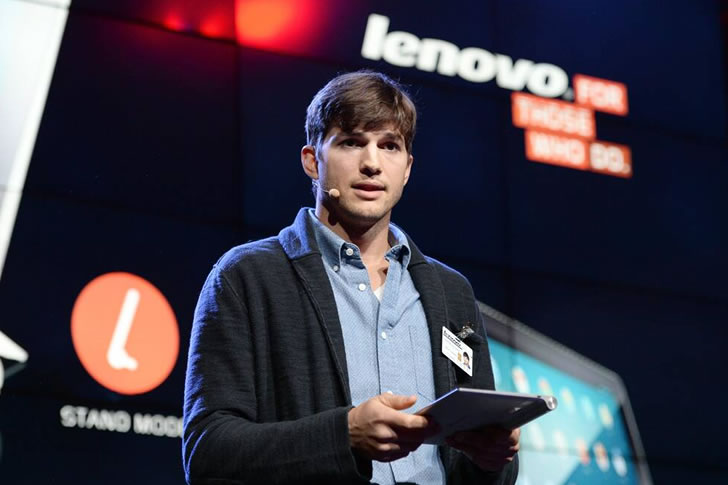 The younger generation will probably be known as the generation that first lived in a truly digital world. From cameras to laptops and mobile phones, everything is now digital and cheap at that. Buying these gadgets is as easy as putting them on a credit card. Ashton, an actor, and tech venture capitalist recognizes this. He has invested and partnered with companies like Canon in the past.
Lenovo went after Ashton and offered him an ever more lucrative deal than Canon. He was paid $19 million to become the face of Lenovo, making the brand relatable to the younger population.  The actor went to work right away and promoted the Lenovo Yoga in a commercial. In events, he is seen brandishing his Lenovo ID proudly.
Catherine Zeta-Jones and T-Mobile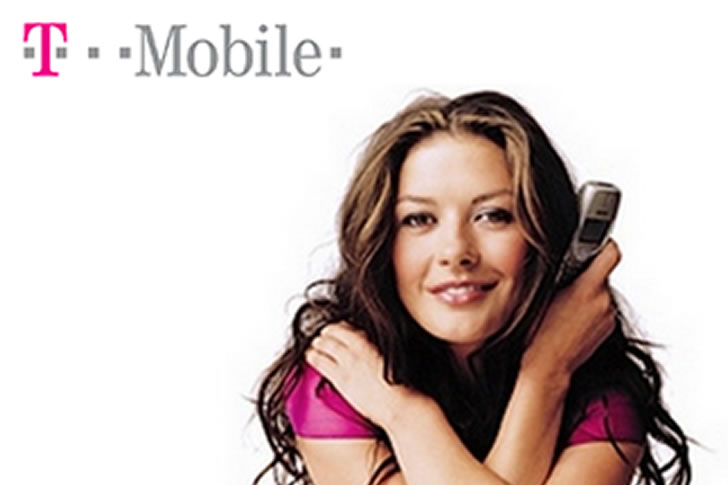 One thing that the actress need not worry about is her investment money running out. The Zorro actress is so famous that many companies go after her to endorse their brands. One of them was T-Mobile.
The deal with T-Mobile was for an initial two years in 2002. She was paid $10 million a year for those two years. But it looked like Catherine was able to make a significant improvement in the brand's image that the contract was extended for another two years. This meant that for another couple of years, Catherine Zeta-Jones would continue to appear in T-Mobile's advertisements. We know how difficult it is to make a telco's image positive with all the complaints coming in from customers, but there is no doubt that Catherine can do it.
Usain Bolt and Puma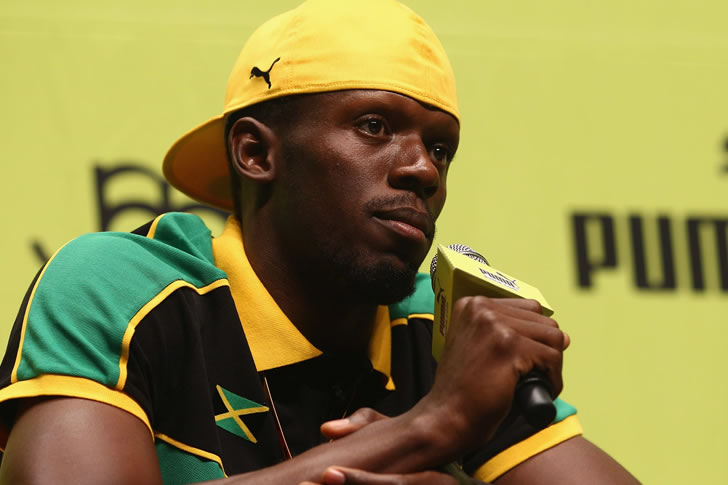 If you are the fastest man on the planet, companies would indeed run after you to promote their companies. Usain has proven himself as an influence in the sports industry as many had been inspired by his story and his wins on the track.
As such, shoemaker Puma did not blink an eye when its representatives and attorneys signed a deal with the runner for $10 million a year. He initially entered the agreement when he was still a teenager, but in 2013, when he became older, Usain renegotiated the contract to have it increased to $10 million. Because of this deal, Usain is now among the top paid athletes, ranking 32 in 2016. He also acknowledged how Puma had stood by him through the years.
DJ Tiesto and 7Up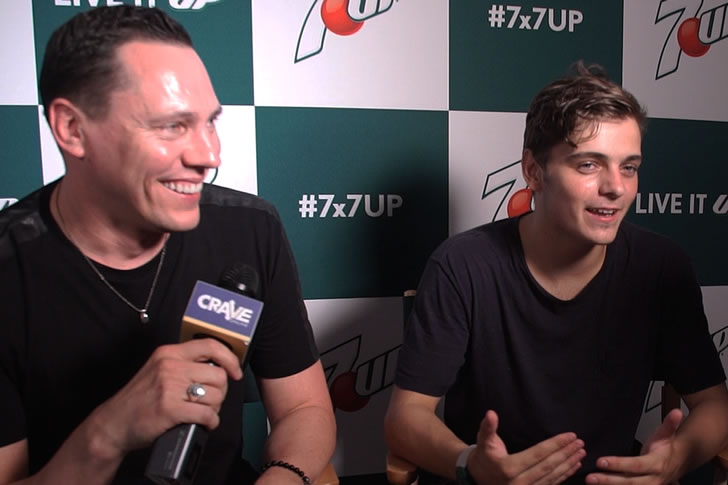 If you are a company looking for a celebrity endorser, there are usually many considerations. One of them would be the star's fame and how he or she could influence the potential buyers to purchase the products. The decision would have been easy for those trying to work with Dutch DJ Tiesto. He was, after all, voted by fans as "The Greatest DJ of All Time."
The soda company tapped DJ Tiesto to promote its trademark beverage. The firm made an investment of $30 million, banking on his fame. In the first ad, only DJ Tiesto appeared, but on the second, he was seen with fellow DJ Martin Garrix. It seems the beverage maker was happy with DJ Tiesto that the company even contributed money for a release party and a state at a Las Vegas music festival.
Britney Spears and Pepsi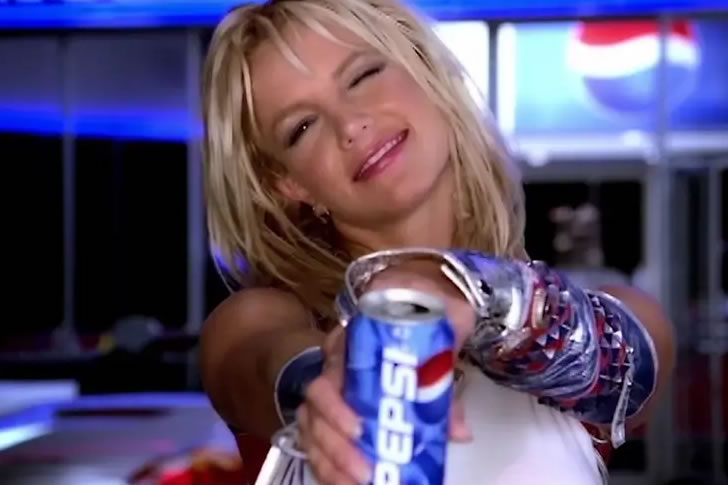 It appears that Pepsi has been tapping famous singers to promote its brand. Britney Spears would have been an obvious choice as she was already a very famous singer back in 2001. The 19-years old then has already released …Baby One More Time, which was an instant hit among the young ones that time.
So when Pepsi decided to ask her to be the beverage company's face, it came as no surprise. She was to continue the "The Joy of Pepsi" ads. Details were not disclosed about the deals, but sources estimate it to be at least $50 million. Without a doubt, Britney's credit rating and standing would have shot up, as well as her net worth, with that amount.
Julia Roberts and Lancome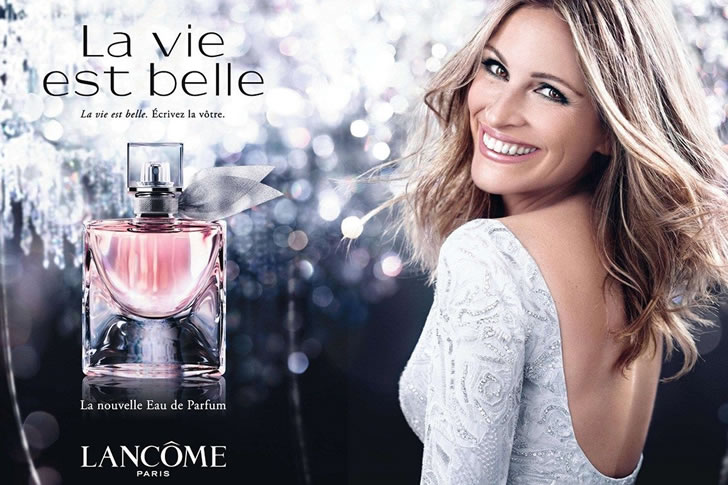 The Pretty Woman actress established herself as a Hollywood leading lady in the 1990s. Julia Roberts, since then, starred in notable films like The Pelican Brief and Eat Pray Love. Her fame is uncontested. As such, Avon, AOL, and Lavazza had all made deals with her to endorse their products and services.
Lancome, a maker of fragrances, is not to be left behind. The firm asked Julia to be the brand spokesperson in 2009 and was offered $20 million. The following year, the actress decided to renegotiate the amount, and Lancome agreed to pay her $50 million. That was an impressive negotiation. With that amount, she could spend any amount of insurance premium for her assets, such as cars and houses.
Sofia Vergara and Various Companies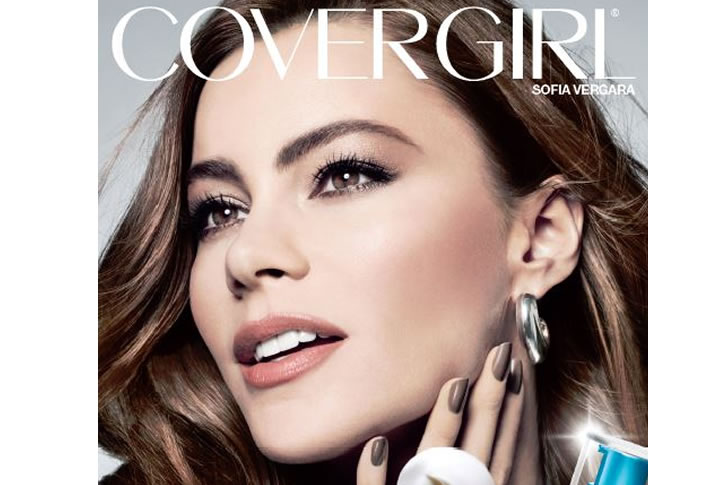 For seven years— from 2012 to 2018— Sofia Vergara was ranked as the highest-paid actress on American TV. This spoke of the quality of her acting and the earnings made by her films. It would not be a surprise that many companies would go after her. Sofia appeared first in a Pepsi commercial at the age of 17.
This 2020, the Modern Family star was again named as the highest-paid actress of 2020 by Forbes. This was in part due to her many endorsement deals. Reports say she has earned more than $157.5 million since 2011. About 60% of the amount is from agreements she made with Pepsi, CoverGirl, Head and Shoulders, State Farms Insurance, Rooms to Go, Comcast, and Quaker Oats.
You've Reached The End