When it comes to dating, we all have our own preferences. Some of us may prioritize humor over style, effort over words, space over intimacy, personality over looks, the list goes on. And for celebrities, it's pretty much the same. They, too, have their own standards and preferences when it comes to choosing their partners. The only difference between them and us is that they have more high-profile options compared to us mere mortals. And when it comes to dating within the industry, some celebrities tend to stand out thanks to their long list of high-profile exes. Some even gain further simply because they have a penchant for dating certain types of celebrities. In this list, we will be counting down some of Hollywood's most famous model magnets who seems to have made it their life's mission to date models, and models alone. So if you're wondering which Hollywood A-lister deserves the most credit for having an impressive dating resume, then stick around because we have some very surprising names ahead for you.
HALLE BERRY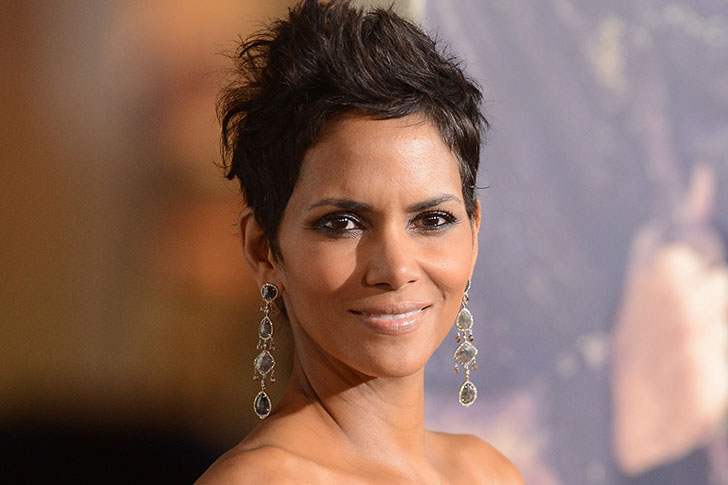 Halle Berry may be a well-renowned actress in Hollywood, but the actress has managed to keep most of her romantic affairs private. Except for the occasional paparazzi photos, Halle rarely speaks about her private life with the media. But despite keeping her affairs private, there's still no denying that Halle's got one of the most impressive credit score and dating histories in Hollywood. The actress dated two uber-attractive celebrities in the past, namely Shemar Moore and Gabriel Aubry. Halle and Shemar began dating in 1997 but broke up only a year later. Then in 2005, the actress's love life became the talk of the town when she began dating model Gabriel Aubry. The two dated for about five years and had a daughter together.
LEONARDODI CAPRIO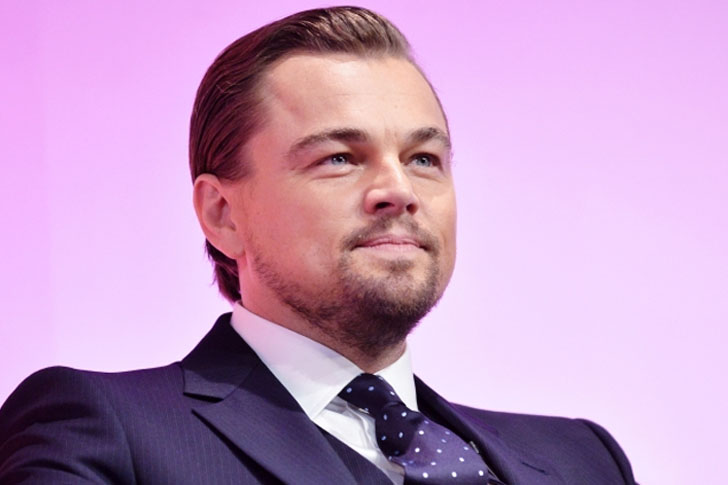 Out of all the model magnets in Hollywood, Leonardi Di Caprio has got to be one of the most notorious. Not only does he boast an impressive list of acting credits, but he also has one of the most impressive dating portfolios. Throughout the actor's career, he dated a total of thirteen supermodels, all of whom are fashion heavyweights. Among Leo's thirteen ex-girlfriends are Gisele Bundchen, who he dated from 2000 to 2005, and Naomi Campbell, who the actor dated in 1995. Other models on Leo's ex list are Bridget Hall, Bar Rafaeli, Kristen Zang, Helena Christensen, Bijou Phillips, Amber Valletta, Eva Herzigova, Anne Vyalitsyna, Madalina Ghenea, Erin Heatherton, and Toni Garn. Currently, the actor is dating the 22-year-old model and actress Camilla Morrone.
EDIN DZEKO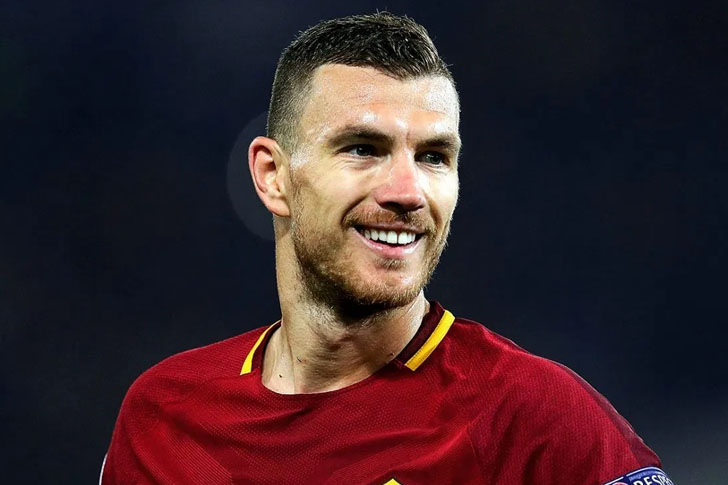 Thanks to his career as an elite football player, Edin Dzeko was able to cross paths with model Amra Silajdzic. Amra, who also hails from Bosnia and Herzegovina, is a 33-year-old model signed to Elite Models Paris. The two have been dating since 2011 and have welcomed three children since then. The first was Una, who was born in February of 2016, followed by their baby boy Dani, born in 2017, and finally, Dalia, who was born in September of 2020. Apart from modeling, Amra has also earned a couple of acting credits from appearing in several music videos. So far, the model has appeared in music videos by Enrique Iglesias, The Cataracs, Taio Cruz, Blake Shelton, and Chromeo. The pair are still together, although they have not revealed any plans of getting married.
BRADLEY COOPER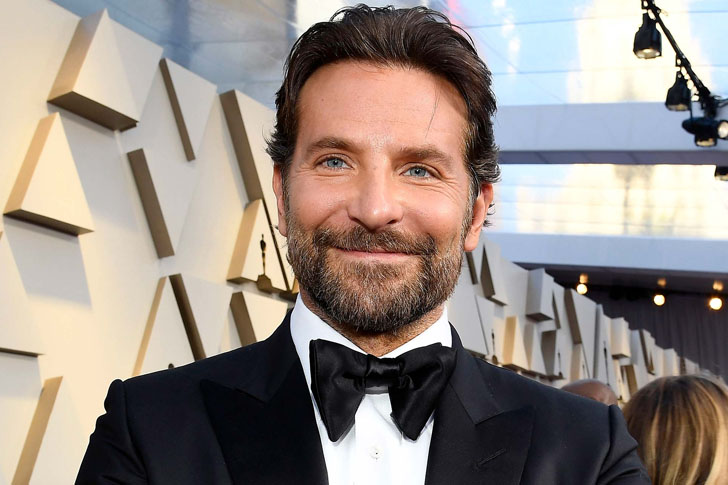 Another Hollywood heavyweight who's fond of dating models is none other than actor Bradley Cooper. With his piercing blue eyes, good looks, and sharp personality, it's no wonder ladies are falling head over heels for him. But before dating supermodels, Bradley dated a couple of his fellow Hollywood actors like Jennifer Esposito, Renee Zellwegger, Jennifer Lopez, and Zoe Saldana. Then in 2013, Bradley started dating Suki Waterhouse, who was, at that time, 21 years old, while Bradley was 38. After breaking up with Suki in 2015, Bradley began dating Irina Shayk. While the couple was still together, they welcomed a baby girl named Lea. Nowadays, Bradley is no longer swiping his credit card for his dates, but for his daughter instead.
MESUT OZIL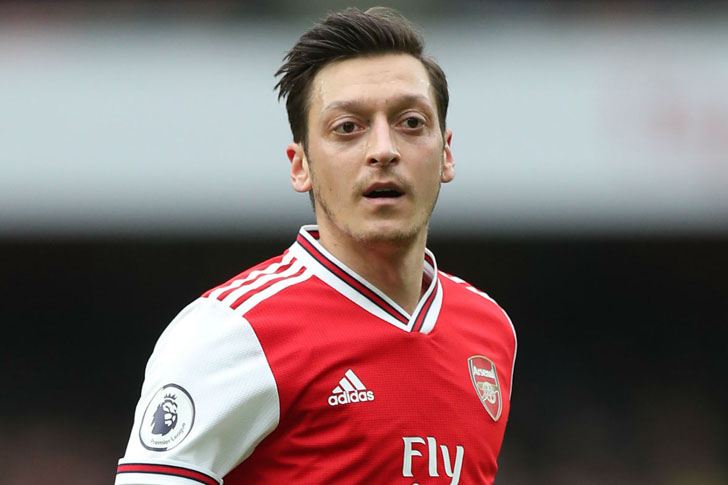 Another pro-athlete on our list is German football star Mesut Ozil. The football player is currently dating the Turkish-Swedish model and former Miss Turkey Amine Gulse. But before dating Amine, Mesut had an impressive dating streak with European models. The first model who Mesut had the privilege of dating was German model Anna Maria Lagerblom in 2009. Then came Venezuelan beauty queen Aida Yespica in 2012. Then from 2013 to 2017, the Arsenal football star dated German singer and model Mandy Capistrano. The two broke up in 2014 but rekindled their relationship in 2015. Sadly, their second shot at love also ended with a breakup in 2016. Finally, in 2017, he met and dated his current girlfriend, Amine Gulse. With Mesut's thriving career and investments, we wouldn't be surprised if these two decide to tie the knot one of these days.
TOM BRADY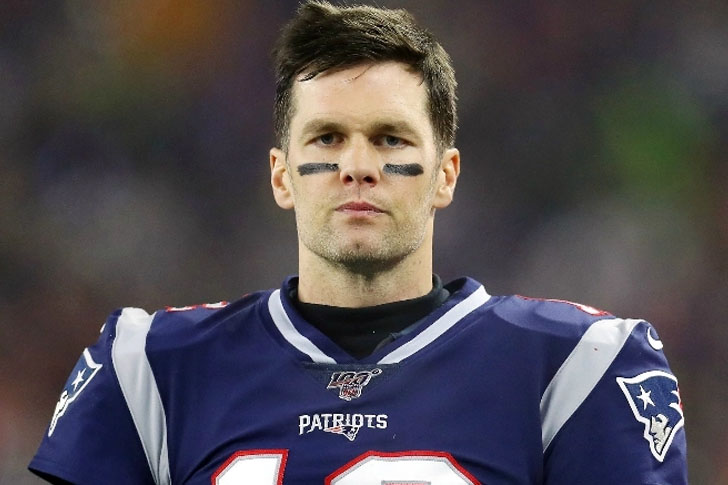 Tom Brady is one lucky guy. Not only did he score big in his career as an American football player, but he also married one of the modeling world's most beautiful women. However, Gisele is not the only fashion A-lister on Tom Brady's dating resume. Long before the two said their "I do's," Tom dated actress and model Bridget Moynahan from 2004 to 2006, and Layla Roberts in 2002. In 2009, Tom became the luckiest guy in the world when he wed fashion's highest-paid model, Gisele Bundchen. With both Brady and Gisele having massive bank accounts, you can only imagine the amount of wealth and investments they have put together. Today, the couple are proud parents to two lovely children, Vivian and Benjamin.
KANYE WEST

Long before Kanye West became a part of the famous Kardashian-Jenner clan, he was known for dating some of the most stunning women in Hollywood and the fashion industry. Among Kanye's list of gorgeous exes are models Kate Upton, who he dated in 2011, Chanel Iman from 2010 to 2011, Selita Ebanks in 2010, and Amber Rose from 2008 to 2010. As you can tell, Kanye has a very diverse palette when it comes to the ladies he's dating, but one thing is for sure — he's got some fine taste. Kanye has since given up his bachelor status and settled down with reality TV star Kim Kardashian. Together, they became Hollywood's most powerful and influential couple. Today, the couple has four children and a string of profitable investments.
RYAN SEACREST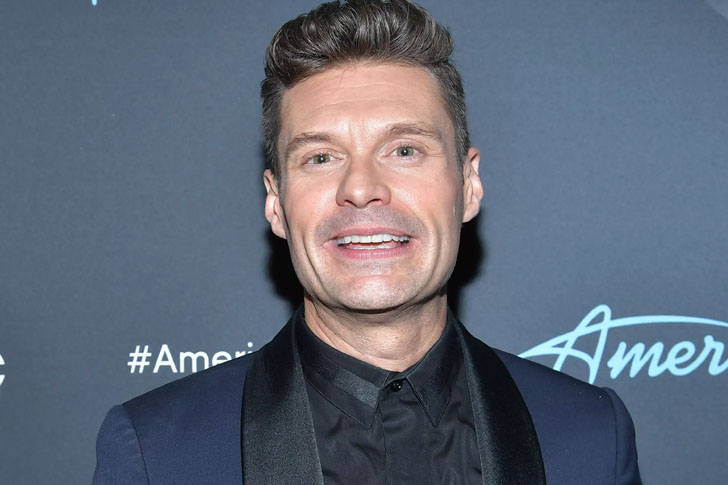 Ryan Seacrest is another high-profile Hollywood personality who made quite a reputation for dating some of the most stunning models. Among his list of previous flings were models Sara Jean Underwood, Dominique Piek, and Shayna Taylor. His first model fling came to be when he dated Sara Jean Underwood in the early 2000s. They've been on again-off again for a couple of years until they broke things off for good in the early 2010s. Then Ryan dated Dominique Piek in 2013 shortly after the American Idol host broke things off with ex-girlfriend Julianne Hough. He followed through with his model streak in 2014 when he began dating the American model Shayna Taylor. However, the couple broke up in June of 2020. Now, the 45-year-old host is back to swiping his credit card all for himself.
JOHNNY DEPP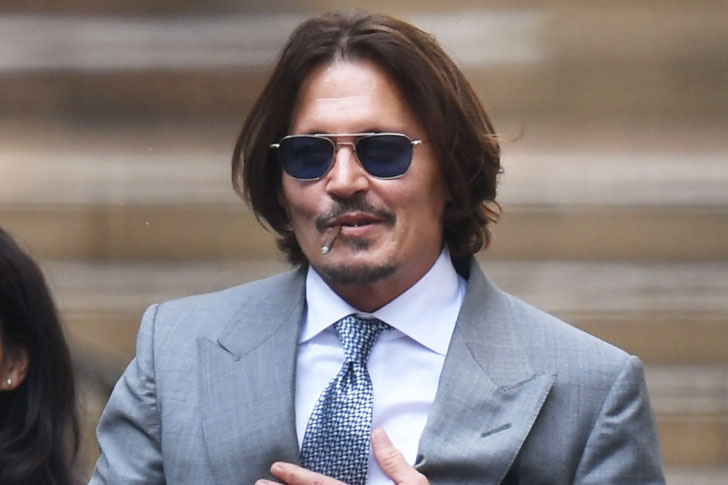 Johnny Depp is easily one of the most gorgeous and talented men in Hollywood today. So it's not surprising that he was able to nab quite an impressive list of acting credits, as well as model girlfriends. Among his previous model flings include Naomi Campbell, who briefly dated back in 1998. Not much is known about their relationship, but we're sure they looked stunning together. He also has a long relationship with British it-model Kate Moss from 1994 to 1998. Johnny was also involved with German model Tatjana Patziz and Peggy Trentini in 1993. Johnny also married the American model and actress Amber Heard in 2015 but ended their union in 2017. Although Johnny is back to being a Hollywood bachelor, we highly doubt he'll be exploring the market anytime soon.
ADRIAN GRENIER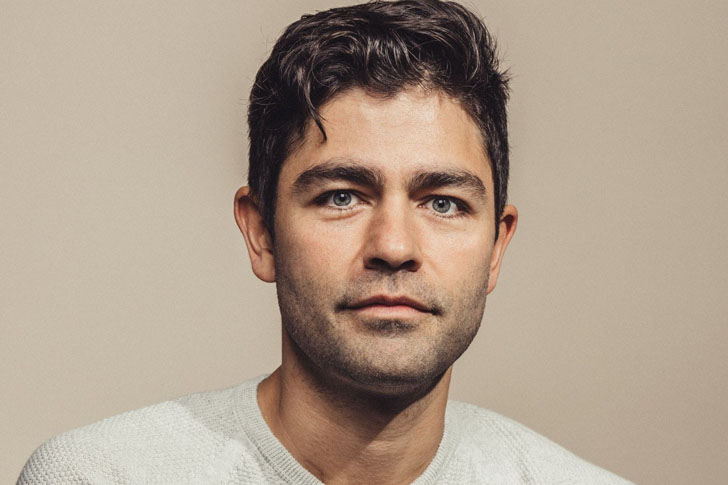 Back in the day, American actor Adrian Grenier was one of the most promising emerging talents in Hollywood. He was best known for his role as Vincent Chase in the hit drama series Entourage, which ran from 2004 up to 2011. He was also widely recognized for his acting credit opposite Anne Hathaway in the film The Devil Wears Prada. Thanks to his early fame, Adrian was able to mingle with Hollywood's most elite celebrities and models. He was around so many stunning ladies, and he dated a couple of them, starting with Melissa Keller, who Adrian dated back in 2005 until 2008. Then he dated actress and model Isabel Lucas in 2008, Ashley Greene in 2009, Courtney Robertson in the same year, and Courtney Bingham in 2010.
BRUCE WILLIS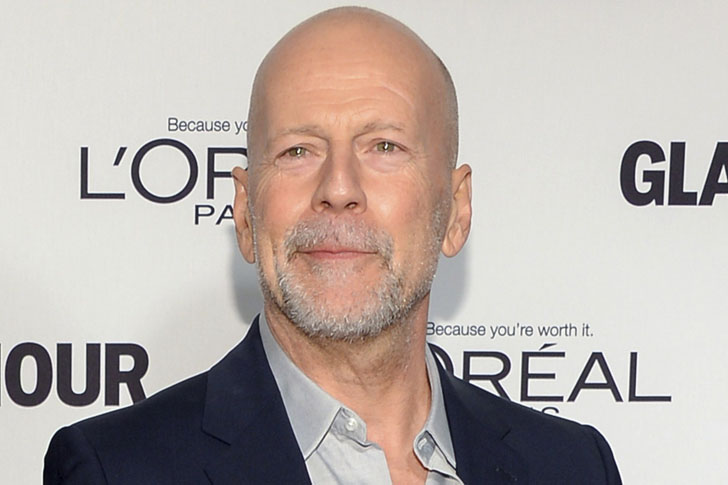 If there's one thing that Bruce Willis is known for besides his acting chops, it's his taste for tall stunners. Much like Leonardo Di Caprio, Bruce also boasts a very impressive list of model ex-girlfriends. His earliest dating history with a model was in 1999 until 2001 when he dated the Spanish actress and model Maria Bravo. He then dated Rachel Hunter from 2001 to 2002, followed by a couple of short flings with model Emily Sandberg and Nadia Bjorlin. Bruce then entered another year-long relationship in 2003, when he dated Brooke Burns. Then came Aida Yespica in 2005, followed by Karen McDougal in 2007. Then finally, in 2008, Bruce married his model girlfriend, Emma Hemming, in a private ceremony in Beverly Hills. Some say that if Bruce hadn't married Emma, his dating streak would have been as long as his acting credits.
SEAN PENN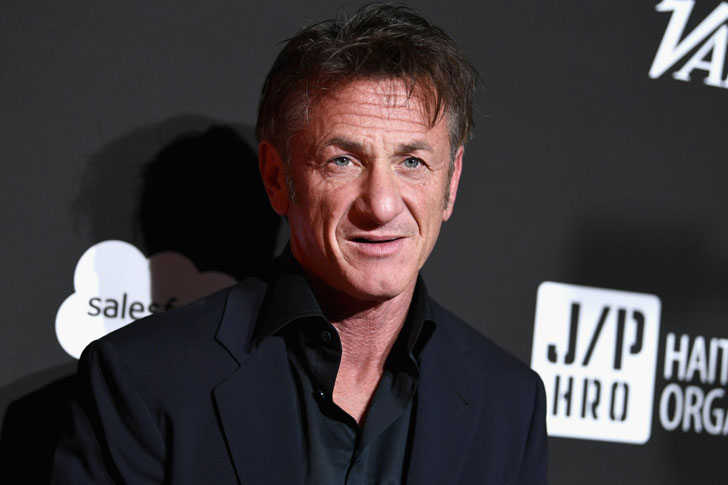 Everyone knows Sean Penn for the lives he had lived on our screens. However, very little information is known about his personal life. And what many people are not aware of is that Sean Penn actually has an impressive roster of stunning ex-girlfriends. Throughout his career, the legendary actor has dated (and married) the likes of Madonna and Scarlett Johansson. He threw in a couple of models in there too, including Jessica White, who Sean dated from 2009 to 2010. He also dated the Czech model Petra Nemcova in 2008 and again in 2012. Currently, the actor is married to Australian-American actress/model Leila George. The two began dating in 2016 and decided to tie the knot earlier this year. As you can tell, Sean is one heck of a ladies man, and he probably deserves way more credit when it comes to wooing hearts.
KELLY OSBOURNE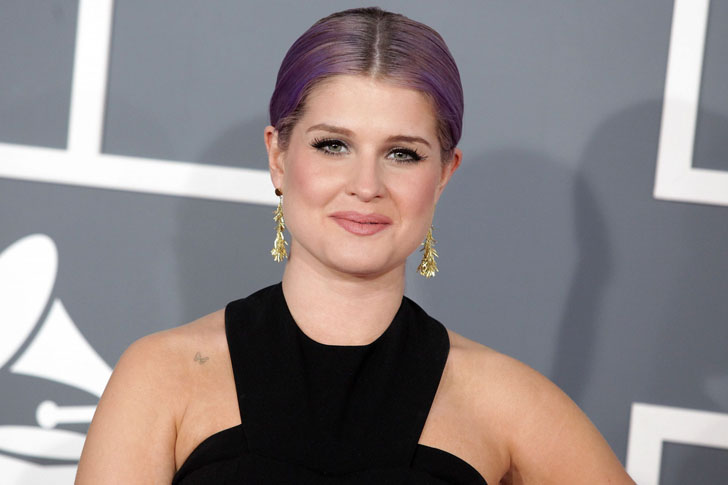 When it comes to dating preferences, British reality TV star Kelly Osbourne isn't shy to admit she loves being with a pretty boy over anything else. And boy, does Kelly have exquisite taste! So far, she has dated some of the most dashing male models staring with Ricki Zegers, with who Kelly had a relationship with back in 2006. Then from 2008 up to 2010, Kelly had a serious relationship with British model Luke Worrall. The couple also got engaged but had to call it off after a slew of personal issues troubled their relationship. After her breakup with Luke, Kelly dated a few people until she met Ricki Hall in 2014. Unfortunately, the couple's romance turned out to be a short-lived relationship. Another fleeting romance ensued in 2019 when Kelly jumped into a relationship with yet another model, Jimmy Q. I guess it's pretty safe to say that Kelly has put a lot of effort and investment into making her romantic life work, and we admire her perseverance.
SEAL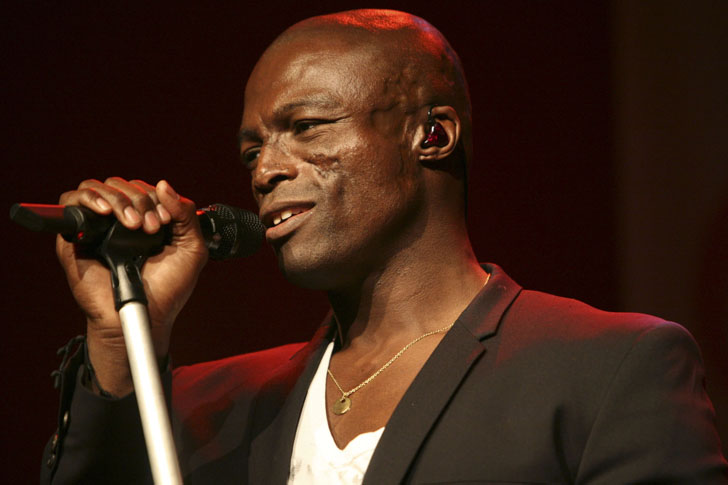 British singer Seal is not only known for his soulful music and suave performances but also his colorful romantic life, which involves a couple of the world's most stunning models. Before marrying modeling heavyweight Heidi Klum, Seal already had a pretty impressive dating track record. In 1996, the Kiss from a Rose singer dated supermodel Tyra Banks. Although their relationship ended in the same year it started, it gave the media a lot to talk about. The following year, Seal met German model Tatjana Patitz, who he dated for six years. He then met his ex-wife Heidi Klum a year after his breakup with Tatjana. Seal's marriage to Heidi ended up being his most famous one, but even that ended in a breakup in 2012. After Heidi, Seal went on to date model Erica Packer from 2015 to 2017, and the two had a baby together. Currently, there is no news about Seal's love life. We can assume that he is focused on his music and business investments.
ORLANDO BLOOM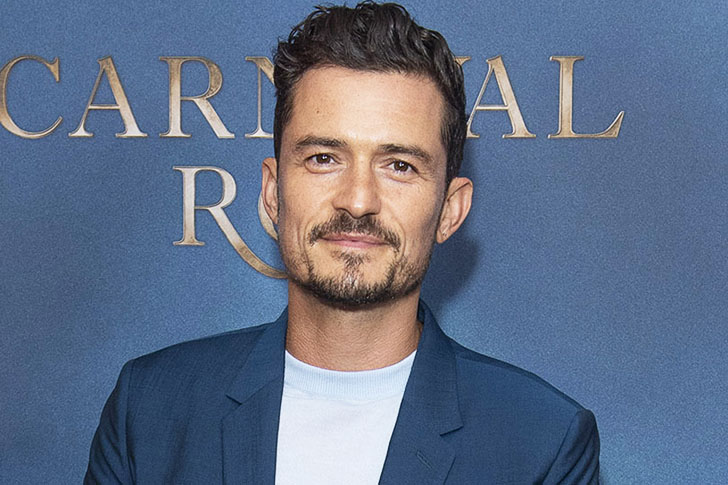 Along with his impressive streak of acting credits, Orlando Bloom could also boast an equally impressive roster of stunning ex-girlfriends. His first model fling happened in 2001 when he and actress/model Sienna Miller briefly dated. Then in 2005, Orlando dated TV personality and model Vanessa Lachey. Then in 2002, Orland entered a long-term relationship with actress/model Kate Bosworth which ultimately ended in 2006. A year after wrapping his relationship with Kate Bosworth, Orlando started dating Australian model Miranda Kerr. The pair eventually tied the knot in a private ceremony back in 2010. Their marriage lasted until 2014 after Miranda and Orlando both agreed that it was time for them to live their lives separately. And in 2014, the actor dated another model by the name of Laura Paine.
GEORGE CLOONEY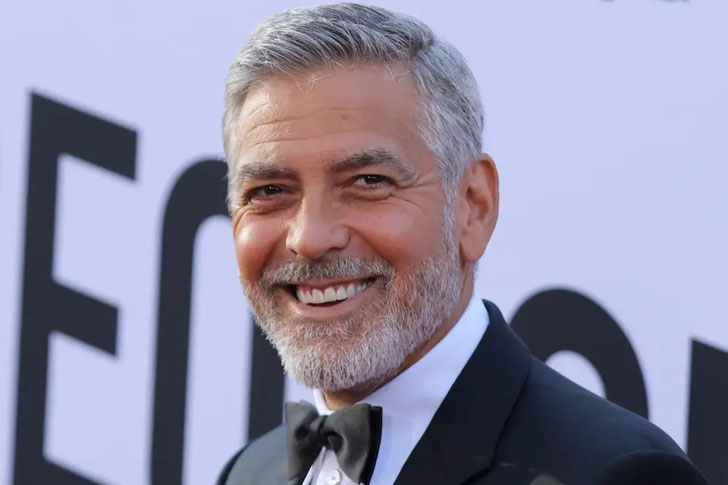 When it comes to his romantic partners, George Clooney's taste is just as fine as the gentleman he is. The father of two is currently head over heels in love with his lawyer wife Amal, but long before scoring big with the UN barrister, he was notorious for being one of Hollywood's model magnets. His track record goes way back to 1987 when he began dating actress/model Kelly Preston. After the two broke up, George had a series of flings with a couple of celebrities, including model Karen Duffy, who he briefly dated in 1995. A year later, he dated the Scandanavian model Vendela Kirsebom. Then from 2000 to 2005, George was with the English fashion model Lisa Snowdon. Then in 2007, he briefly dated the Croatian model  Monika Jakisic, followed by Sarah Larson. He also dated Stacey Keibler from 2011 to 2013.
 SEAN "DIDDY" COMBS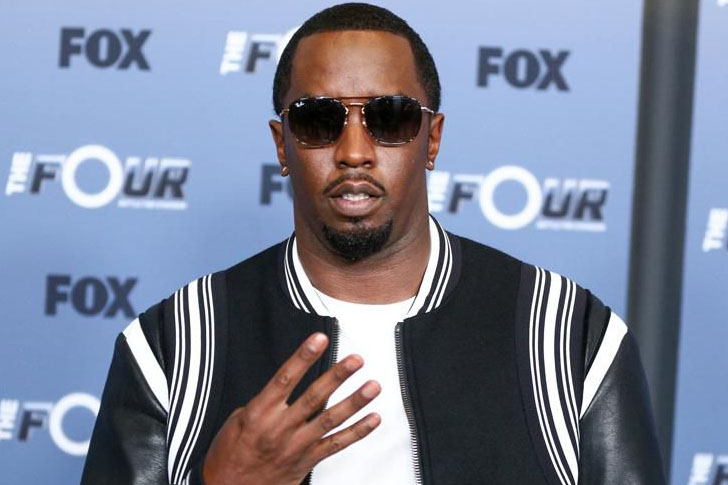 Sean Combs, a.k.a. P. Diddy, is a very busy man. If he's not busy running his business empire and checking up on his investments, he's probably busy impressing the ladies. The singer-mogul surely made the most out of his romantic life, and his dating track records show it. He also has a couple of fashion icons on his list, including supermodels Emma Heming in 2001 and Naomi Campbell, who Diddy dated in 2002. That same year, Diddy also dated model/TV personality Alicia Douvall. Then in 2006, Diddy was romantically involved with French model Noemie Lenoir and American model Claudia Jordan. A year later, he dated Sienna Miller. But perhaps his most famous yet also controversial relationship was with the model Kim Porter, with who Diddy had a complex relationship with from 1994 to 2007.
CALEB FOLLOWILL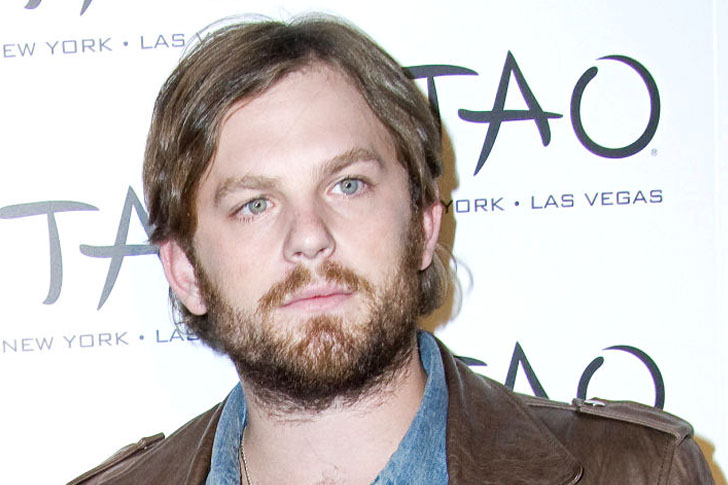 Next up, we have Kings of Leon frontman Caleb Followill. Now, Caleb isn't really a model magnet, but he is married to one of the biggest names in the modeling industry — Lily Aldridge. The two met at Coachella in 2007 and began dating shortly after. Then in 2010, after a couple of years of dating, Caleb popped the question to Lily. The lovebirds tied the knot the following year and welcomed their first child in 2012. And in 2019, the couple welcomed their son. Despite their busy schedules, Caleb and Lily have been very supportive of each other's careers. Lily is frequently spotted attending Kings of Leon's concert, while Caleb has always shown up to his wife fashion shows. Aside from building their investments, the couple has also built a strong and loving family.
MARK WAHLBERG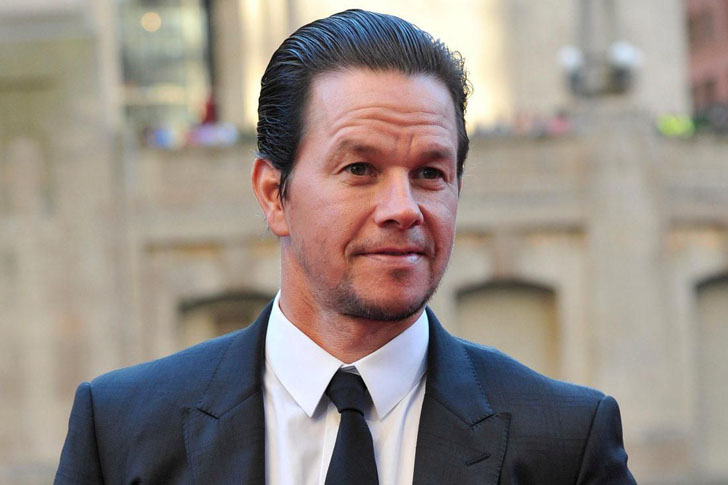 If you're an avid Mark Wahlberg fan or have simply known him since the beginning of his career, then you would know that he was once a part of Calvin Klein's pool of gorgeous young models. He may have left the modeling industry for a shot at acting, but Mark has certainly not let go of his fondness for dating models. His romantic flings over the years include Traci Bringham, who he dated in 1991, Jaime Rishar in 1998, Rachel Hunter in 2000, and Cynthia Kirchner in 2002. Then in 2009, Mark took himself out of the market when he married Victoria's Secret model Rhea Durham. The two are still happily married and have four beautiful children together. Aside from their children, the pair probably also share a couple of profitable investments.
JOHN LEGEND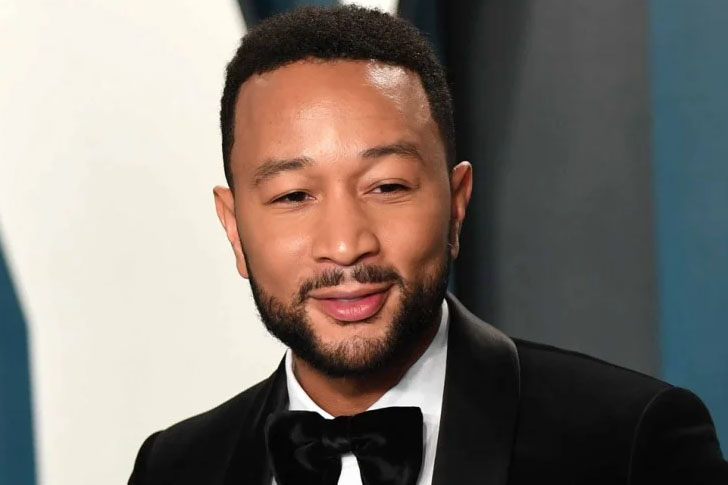 John Legend was once one of Hollywood's most eligible bachelors until he decided to date the swimsuit model and TV personality Chrissy Teigen back in 2006. Then in 2011, the couple became officially engaged. Two years later, they jetted off to Como, Italy, to celebrate their wedding along with their closest friends and family. It was also around this time when John released his hit single All of Me, which was inspired by the degree of love and appreciation he has for his partner, Chrissy. Three years after their lavish Italian wedding, Chrissy and John welcomed their first child, a daughter named Luna. Two years later, their son, Miles, was born. However, just this year, John and Chrissy suffered a massive loss after Chrissy's third pregnancy failed to come full term.
MADONNA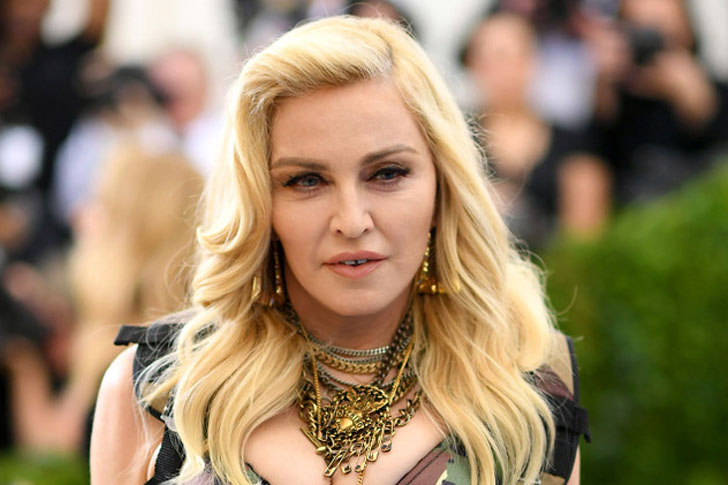 Another lady on this list is none other than the Queen of Pop herself, Madonna. The legendary 80s pop star proved and continues to prove that age is but a number thanks to her impressive roster of young model boyfriends. The pop star was involved in a few romantic flings with models like Jesus Luz and Brahim Zaibat. The singer met both men while working with them. She met Jesus Luz while the two of them were on a project for W Magazine back in 2008. Their relationship surely piqued the interest of several fans, but the two managed to keep most of their affairs under wraps until their split in 2010. Madonna also has several investments outside of Hollywood, and this is how she and Brahim were able to cross paths. The French model and dancer performed at one of Madonna's business launch in 2011, and from then on, the two began a relationship. However, their relationship only lasted until 2013.
ADAM LEVINE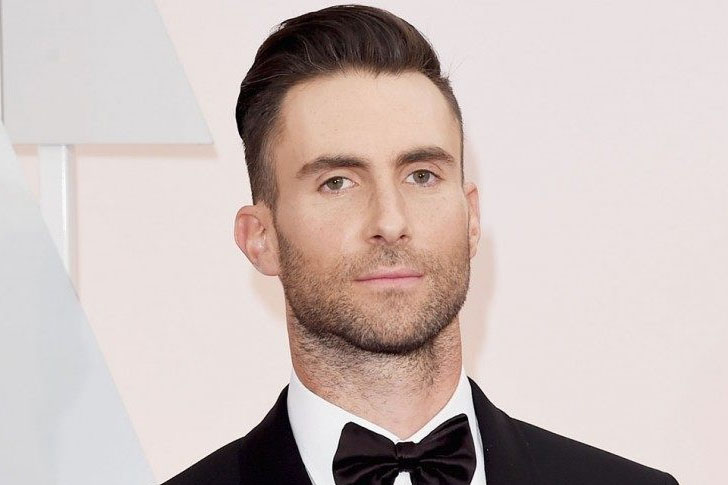 Adam Levine is yet another Hollywood heavyweight with an impressive list of ex-girlfriends under his belt, and he's not at all shy to flaunt it. The Maroon Five frontman's streak of model girlfriends began in 2009 when he dated actress and model Angela Bellotte. The pair was definitely stunning together, but their romance ended shortly after it blossomed. Then from 2010 until 2012, Adam dated Victoria's Secret model Anne Vyalitsyna, who not only became his girlfriend but also his muse. He decided to feature his then-girlfriend in two of Maroon Five's music videos, Misery in 2010 and Never Gonna Leave This Bed in 2011. The two also shared a sweet moment at the 2011 Victoria's Secret Fashion Show when they walked hand in hand down the runway as Adam was performing, and Anne was modeling. However, Anne and Adam ended their relationship in 2012, which led to Adam and Nina Adgal's relationship. That same year began dating VS supermodel Behati Prinsloo. Like Anne, Behati has also earned a couple of acting credits from Maroon Five's music videos. The pair are now married and have two children together.
JUDE LAW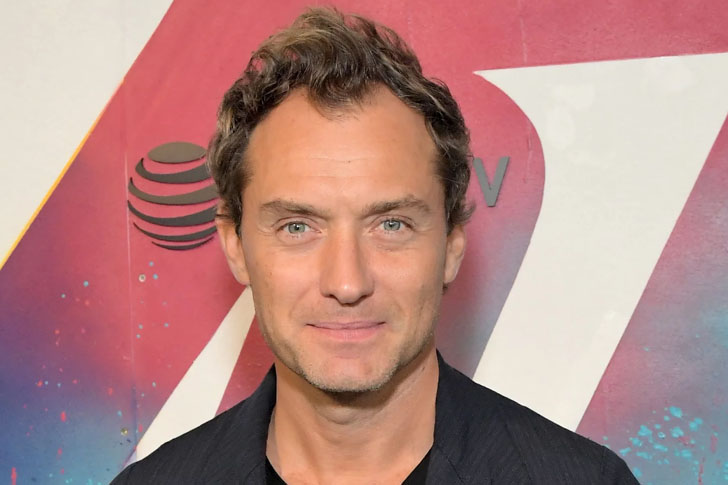 A lot of people know Jude Law purely for his acting chops and impressive acting credits. But outside of the Hollywood spotlight, the actor is notorious for being a ladies man. Some of the big names on his list include actresses Lily Cole, Lindsay Lohan, Natalie Portman, and Scarlett Johansson. He's also linked up with a few models like Kimberly Stewart, who he dated in 2008, Samantha Burke also in 2008, and Sienna Miller in 2003. He's also had relationships with several other ladies. However, most of them were either only rumored or short-lived. Today, the actor is married to his long time girlfriend, Philippa Coan. Unlike his other girlfriends, Philippa isn't a Hollywood celebrity. She's actually an accomplished psychologist who has worked with prestigious organizations.
JASON STATHAM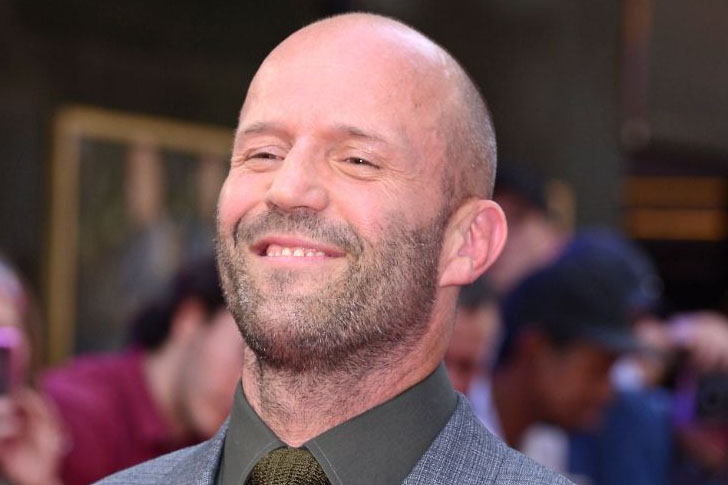 Jason Statham is one lucky man. Not only is he incredibly successful in his career, but he is also married to one of the biggest supermodels today. The lady in question is none other than model/businesswoman Rosie Huntington-Whiteley. The pair began dating in 2010 and got engaged in 2016. A year later, the couple welcomed their first child together, although they haven't announced an official wedding date yet. We're hoping it'd be soon because we can't wait to see Rosie walk down the aisle. Anyway, outside of their careers, Jason and Rosie are big business people. They both have their own business investments, wherein they have been very successful. Rosie, on the one hand, runs her own beauty business, while Jason has been quietly investing in several markets.
BILLY JOEL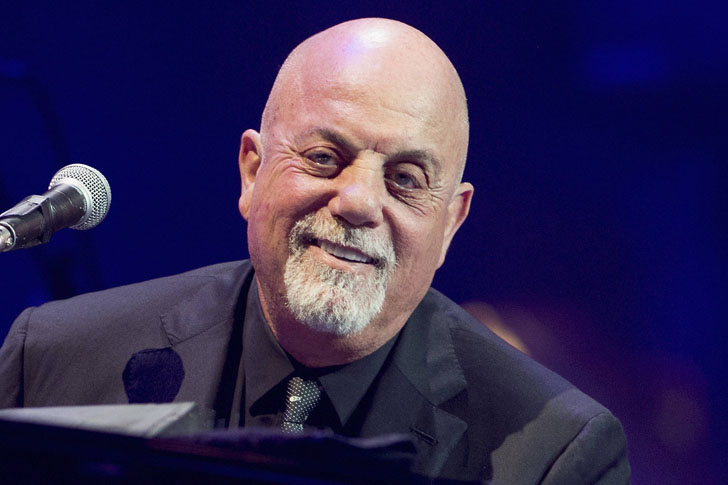 Billy Joel made it big in the industry. So it's not surprising that he was able to meet so many gorgeous ladies all throughout his career. However, his most relationship would have to be his relationship with the American model Christie Brinkley. The two met at St. Barts in 1983 and began dating just shortly after. Two years later, Billy and Christie tied the knot in a small but lavish yacht ceremony along the Hudson River in New York. They spent nine years being married to each other until deciding to go their separate ways in 1994. Billy had a string of relationships but none that became as famous as his relationship with Christie. Today, Billy spends his time taking care of his family, writing music, and getting busy with his investments.
MICK JAGGER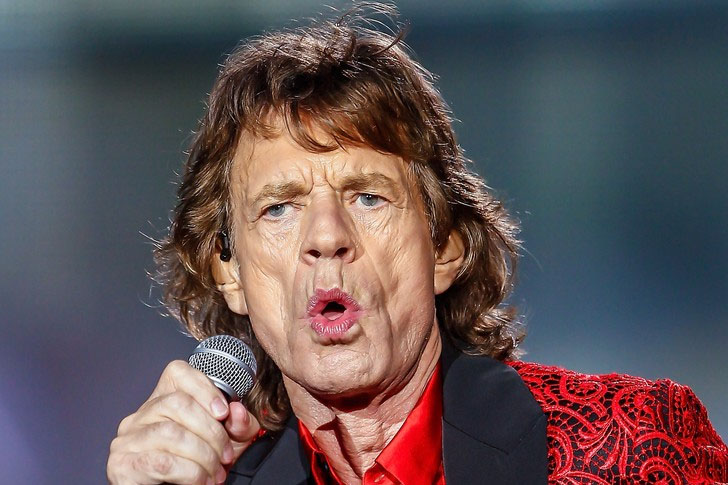 There is no doubt in anybody's mind that Mick Jagger is the epitome of what a rockstar should be; sleek, talented, free-spirited, and knows his way around the ladies. And thanks to his rockstar allure, Mick is able to boast quite the dating portfolio. During his peak years, the English singer was able to get himself involved with some of the most stunning ladies. From 1963 to 1969, Mick dated the model Chrissie Shrimpton. During those years, Chrissi served as Mick's muse and inspired a couple of tracks from Rollingstone's earlier albums. Then in 1976, Mick began dating American model Jerry Hall. The couple wed in a Balinese ceremony in 1990 and later had four children together. In 1999, after 23 years of being together, the couple had decided to end their union.
MATTHEW MCCONAUGHEY

Besides his impressive list of acting credits, Matthew McConaughey could also boast an equally impressive dating portfolio. Some of his most famous relationships were with celebrities like Penelope Cruz, Ashley Judd, Janet Jackson, Sandra Bullock, and Cassandra Hepburn. However, his most famous relationship would have to be with his current wife, Camila Alves. The actor and the Brazilian model met in 2006 and began dating shortly after. Matthew then popped the question to Camila on Christmas Day 2011. After a year of being engaged, the two tied the knot in a private ceremony in Texas, where they also currently reside together with their three children. Today, the two continue to build their careers, with Camila having her own business and Matthew pursuing a career in the academe.
JOE JONAS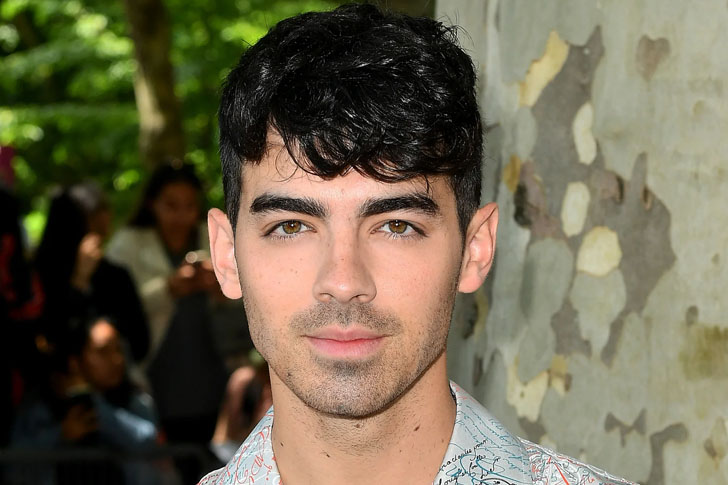 When it comes to his romantic life, Joe Jonas has seen his fair share of ups and downs. While some of his past relationships have been extremely controversial, some have also been quite endearing. It's also safe to say that most, if not all, of his relationships have been very famous. Within the music entertainment industry, Joe has dated Taylor Swift, Demi Lovato, Camilla Belle, and Ashley Greene. He has also dated a couple of models in the past, including supermodel Gigi Hadid who he briefly dated in 2015, and Blanda Eggenschwiler, whom he dated one year prior to Gigi. Today, Joe Jonas is living a good life with his wife Sophie Turner and their new baby, all while expanding his investments and beefing up his career.
ANDY RODDICK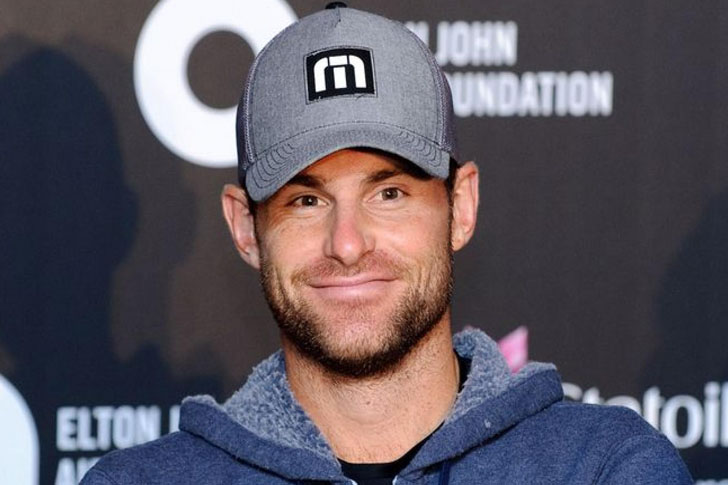 When it comes to the dating portfolio, Andy Roddick's track record is as impressive as his career on the tennis court. But if you're not a fan of tennis and are not quite sure who Andy Roddick is, let us give you a quick rundown. He's an American professional athlete and previously ranked as the world's #1 tennis player. Roddick broke through the professional tennis scene back in 2001 at only 18 years old. Since then, he's gone on to win several tournaments, including the 2003 US Open, where he won a Grand Slam title. Now back to his dating profile. Andy has had a few high-profile relationships with other celebrities, including fellow tennis star Maria Sharapova between 2005 and 2006, Mandy Moore from 2002 to 2004, and Paris Hilton in 2006. However, despite having dated some of the biggest celebrities in Hollywood and the sports industry, it was with model/actress Brooklyn Decker that he found lasting love. The two met back in 2007, got engaged in 2008, and married in 2009. Today, the pair has two children together, and most probably, a few shared investments.
RICHARD GERE

Then and now, Richard Gere remains to be one of Hollywood's most good looking and talented actors. So it's not surprising that along with a stellar collection of acting credits, he was also able to run up an impressive list of ex-girlfriends. And boy does Richard have quite the taste. He has basically dated ladies from various industries like Penelope Milford, Tuesday Weld, Barbara Streisand, and Dawn steel from the Hollywood entertainment industry. He's also dated a couple of well-known artists and designers like Diane von Furstenberg, Sylvia Martins, and Loree Rodkin. Richard seems to have an affinity for dating supermodels, as evidenced by his dating history with models Barbara Carera, Dalila Di Lazzaro, Tina Chow, and Laura Bailey. However, it was his marriages with supermodels Cindy Crawford and Carey Lowell that made headlines.
You've Reached The End