In The World Of Sports: Famous Athletes And Their Net Worth
Way before the world's first cities were even supplied with electricity, people already spent tremendous amounts of time engaging in sports. While their rules, mechanics, and purpose changed through the years, one thing undoubtedly remains the same – it's a way for people to improve and showcase their talents to the world.
Through the years, we have seen our fair share of talented athletes and players from different kinds of sports. From basketball to football to soccer, the world is never short of skilled figures. Of course, along with garnering universal fame and recognition, they also earn quite a fortune.
For this article, we'll be talking about many of the world's skilled athletes and their respective net worth. While they undoubtedly earn an impressive amount of fortune from their careers on the field or the court, most – if not all – of these players also dabble in other ventures outside their sport of choice. Now with that out of the way, let's take a look at some of these big-name figures, shall we?
Tiger Woods | Golf | $800 M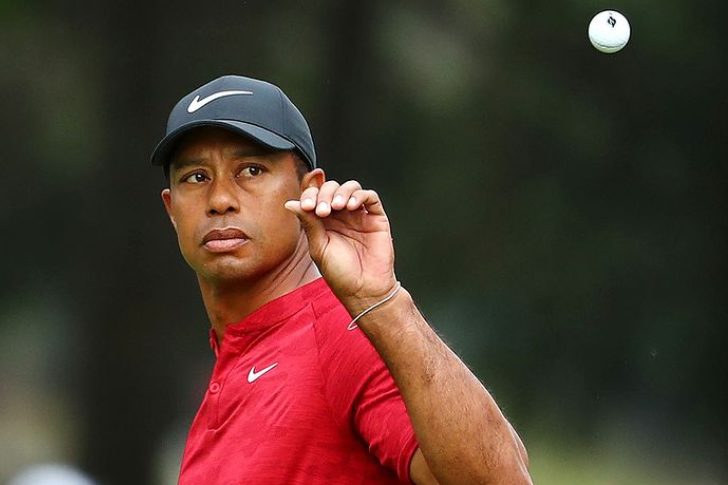 Before he even became familiar with terms such as student loans, Tiger Woods already possessed quite a knack for playing golf. Taught by his father before he even turned two years old, he then improved on his skills by joining competitions.
After years of playing in amateur events, Woods finally landed a spot in the big leagues in 1996. He was 20 years old at that point. Since then, he has been often regarded as one of the greatest players golf has ever had. Along with winning numerous awards, Woods has also dabbled in other projects. Besides the books he's written, including his best-seller How I Play Golf, the World Golf Hall-of-Famer also established plenty of golf courses around the world through his Tiger Woods Design company. Thanks to all his endeavors through the years, Woods has accumulated a net worth of $800 million.
Khalil Mack | Football | $30 M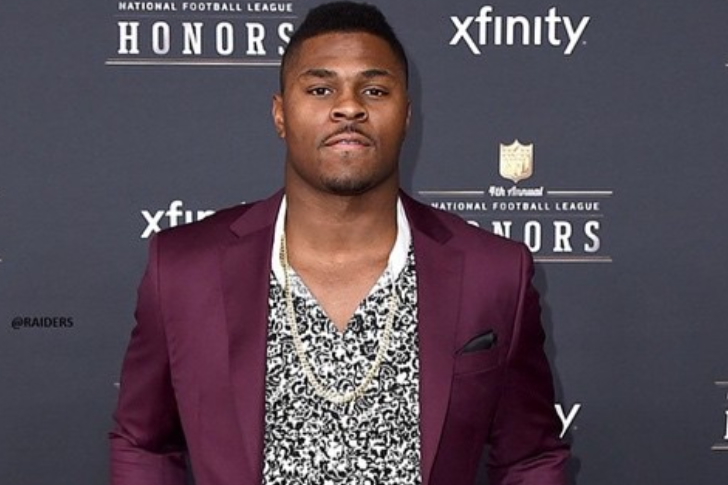 Throughout his childhood, Khalil Mack often played sports with his father. While he eventually gained a fondness for basketball and baseball, he also dipped his toes in the world of football. Despite showcasing his talents on the basketball court, however, the athlete opted to dedicate more of his time to the latter.
For this career-defining move, it's safe to say a portion of the credit goes to his high school coach. After improving and polishing his skills during his stint in high school and college football, Mack finally made his way into the NFL in 2014. First playing for the Oakland Raiders, the athlete was then transferred to the Chicago Bears in 2018. He may be in a different team now, but that doesn't deny the fact that he's undoubtedly an asset to whoever he plays with. Often considered one of the sport's most dominant defensives, Mack has a net worth of around $30 million.
Russell Wilson | Football | $135 M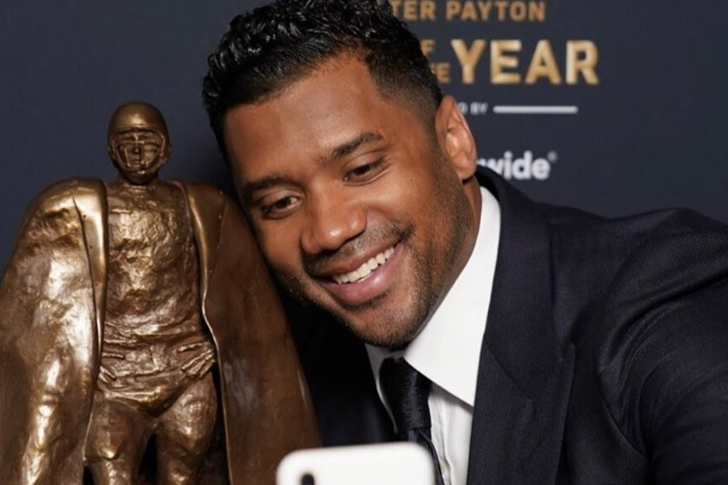 Though he played football with his father and brother when he was as young as four years old, Russell Wilson played his first big game during his sixth grade. By the looks of it, his passion for the sport has stuck with him ever since.
After further establishing his presence in the football community with his stint in high school and college football, Wilson finally drove the point home when he joined the NFL's Seattle Seahawks in 2012. Along with becoming one of the sport's greatest quarterbacks, the player also tried his luck in baseball, a sport his father loved. He has also made a couple of noteworthy investments through the years, one of which was when he became one of the owners of the Seattle Sounders FC, a professional soccer club. Paired with other projects he's worked on through the years, it's no surprise Wilson now has a $135 million net worth.
Ben Roethlisberger | Football | $100 M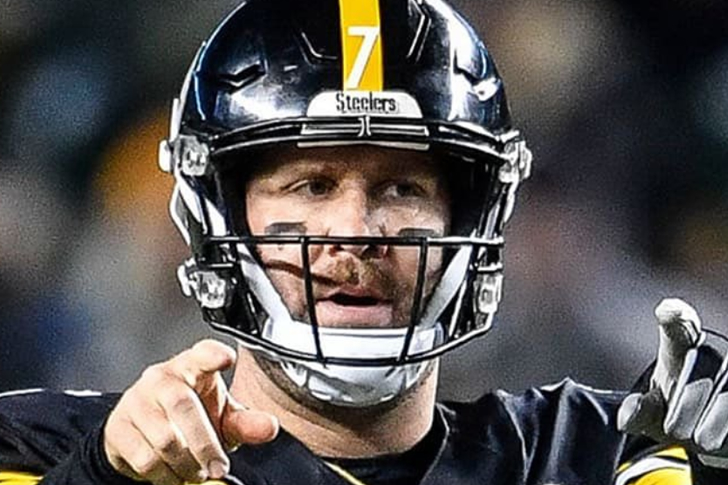 Beginning his journey during his high school years, Ben Roethlisberger was the captain of his school's basketball, baseball, and football teams. Among the three of them, however, it's quite clear that his passion soared to an even higher degree when it came to the latter.
After continuing with a stint in college football, Roethlisberger joined the NFL in 2004. He's been playing for the Pittsburgh Steelers since then. Along with being a reliable teammate, he's also made a couple of noteworthy achievements along the way. This includes winning the AP NFL Offensives Rookie of The Year Award and becoming the youngest quarterback in NFL's history to ever win a Super Bowl. With the fame he has garnered in the sport, it's no surprise the football player has also found his way to other things, one of which is a burger meal appropriately called the "Roethlisberger."
Aaron Rodgers | Football | $120 M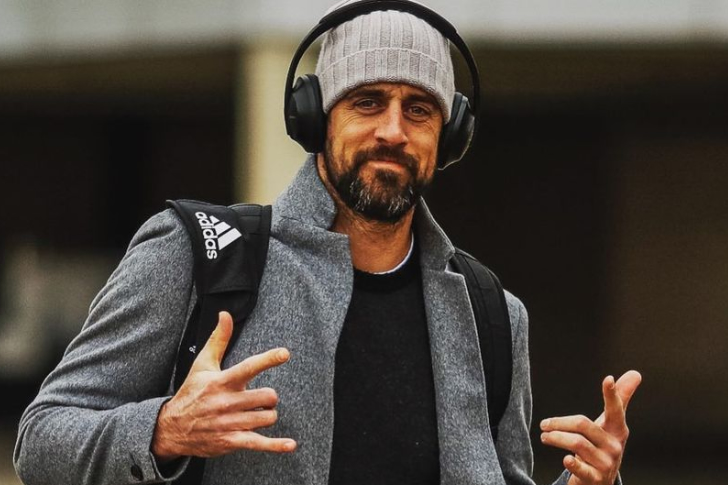 Among the many things he'd do during his free time, Aaron Rodgers often played sports with his father and siblings during his childhood. Perhaps without his knowledge, this fun hobby of his ultimately became one of the greatest investments he's ever made.
Despite showcasing an impressive set of skills as a footballer throughout his high school years, it took a while for Rodgers to garner recognition in the college football scene. Even so, that didn't stop him even for a second. Today, he is one of the NFL's all-time greatest quarterbacks, a sentiment many of his colleagues agree on. Along with his reputation, Rodgers also earns quite a fortune, which reportedly often goes for as much as $20 million. Pair that with the endeavors he's made outside of the football field, and it's no wonder he has since accumulated an impressive net worth of $120 million.
Kevin Durant | Basketball | $170 M
We all got someone we look up to and aspire to be. Well, for Kevin Durant, this was Vince Carter. With that in mind, it comes as no surprise that he even dreamt of playing for the NBA's Toronto Raptors, the first team Carter played for. Like most of his colleagues, Durant began his journey as a high school basketball player, followed by his stint in the college basketball scene.
By 2007, he finally made his way to the big leagues. He has played for the Oklahoma City Thunder, Golden State Warriors, and most recently, the Brooklyn Nets. Besides his achievements such as winning an NBA Most Valuable Player Award, two Finals MVP Awards, and two Olympic gold medals, Durant also dabbled in plenty of off-court endeavors. Along with working as a writer and photographer for The Players' Tribune, the basketballer also tried his luck in acting, with his debut movie credit being 2012's Thunderstruck.
Stephen Curry | Basketball | $130 M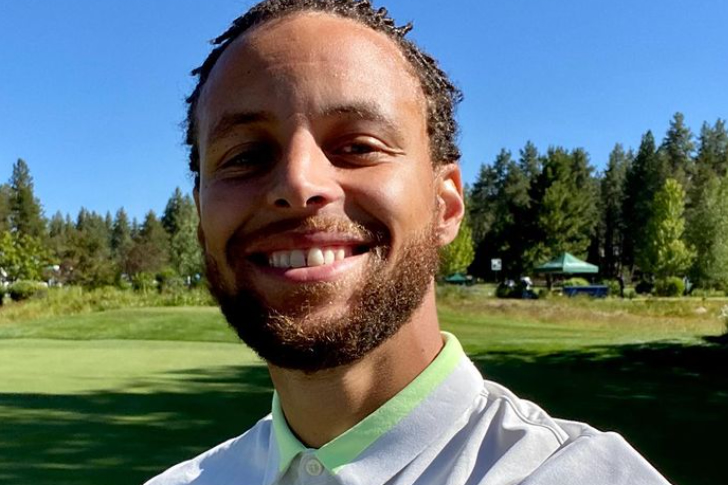 With his father being a talented basketball player, it's quite clear where Stephen Curry got his passion for the sport from. In fact, way before he even became a professional player, he already garnered a skyrocketing degree of praise and recognition in the basketball community. With that in mind, it comes as no surprise that he's become one of the NBA's most famous and talented players.
Since his professional debut in 2009, Curry plays for the NBA's Golden State Warriors and is often regarded as the sport's greatest shooter. This title is made all the more apparent with his knack for scoring three-pointers. Meanwhile, outside the basketball court, he has ventured on to other ventures, with the most notable one being his partnership with the Under Armour brand. Pair that with his yearly salary reportedly being around $70 million, it's no wonder that he now has a net worth of $130 million.
LeBron James | Basketball | $500 M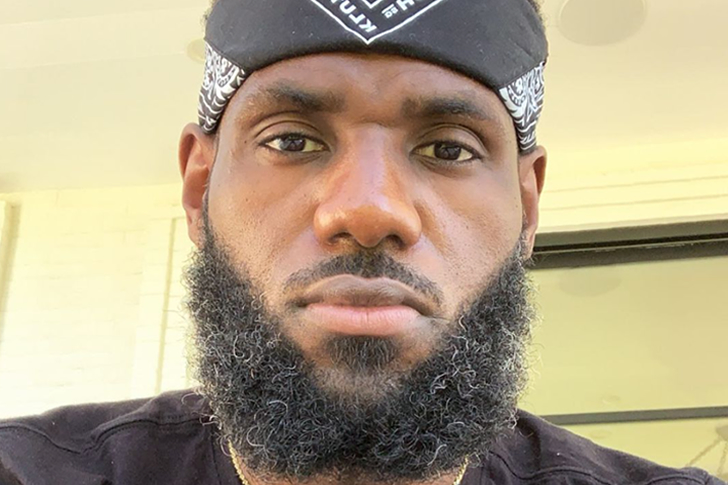 For his introduction to basketball, a portion of the credit would undoubtedly go to a local coach. LeBron James played his first big game in fifth grade and followed it up with more stints in amateur competitions. Well, while he may have shown an impressive set of skills in basketball, many also speculate that James also had quite the potential to make it big as a football player. That's right, he could've joined the NFL if he wanted to.
Beginning his career in 2003 as a player for the Cleveland Cavaliers, he has since had the chance to play for the Miami Heat and the Los Angeles Lakers, his current team. While also regarded as one of the sport's greatest players, the basketballer has also dabbled in other projects. With that said, perhaps the most notable one would be the upcoming movie Space Jam: A New Legacy, the follow-up installment to the Michael Jordan-led film Space Jam.
Phil Mickelson | Golf | $400 M
For his start in golf, Phil Mickelson spent a good portion of his childhood learning from his father and grandfather. Thanks to this head-start into the sport, he eventually had the chance to study at Arizona State University on a golf scholarship and played in a couple of competitions along the way.
After getting his degree, Mickelson immediately made his way into the big leagues. Despite being right-handed, he has since earned the nickname Lefty, thanks to his signature left-handed swing. With that said, he is now one of golf's most talented players, having won 45 events, including his most recent victory in the 2021 PGA Championship. Of course, with the skills he's showcased on the field, it's no surprise he has landed a spot in the World Golf Hall of Fame. To top it off, he's also accumulated an impressive net worth of $400 million.
DeMarcus Lawrence | Football | $20 M
A journey has to start somewhere. For DeMarcus Lawrence, this was during his time at Silver Bluff High School. While studying, he also joined the school's football team. Well, thanks to retrospect, we could say this stint was one of the first investments he made for his career. He continued honing and improving his skills in his college years, playing two seasons for Boise State University before finally landing a spot in the NFL.
Since his professional debut in 2014, Lawrence has played for the Dallas Cowboys as their defensive end. From 2014 to 2015, he proved to be quite a significant asset for his teammates, often helping them score the winning goal. After a relatively unproductive run in 2016, he returned better than ever in 2017 and hasn't shown any signs of stopping since then. Thanks to his efforts, Lawrence now has a net worth of $20 million.
Mike Trout | Baseball | $60 M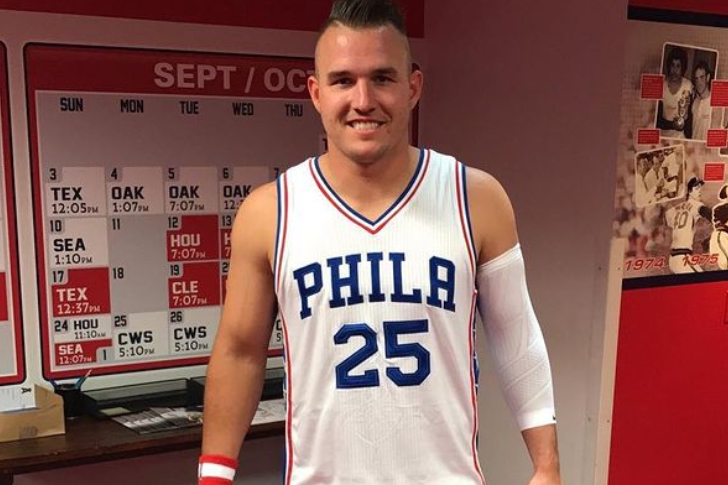 With his father being an experienced baseball player, it was only a matter of time before Mike Trout eventually followed suit. Even as an amateur player, he was already making quite a name for himself in the community. In fact, during his senior year in high school, he also took credit for scoring 18 home runs, a new record in his local baseball scene.
With his skills polished and improved from playing in numerous amateur competitions, Trout eventually landed a spot in the MLB. Since his debut in 2011, he has played for the Los Angeles Angels. He is a center fielder who has made plenty of achievements through the years. These include earning the Most Valuable Player in 2014, 2016, and 2019, and winning eight Silver Slugger Awards. Along with accumulating a net worth of $60 million, Trout also recently signed a $426 million, 12-year contract with the Angels back in 2019. Well, it looks like he isn't leaving just yet.
Bryce Harper | Baseball | $70 M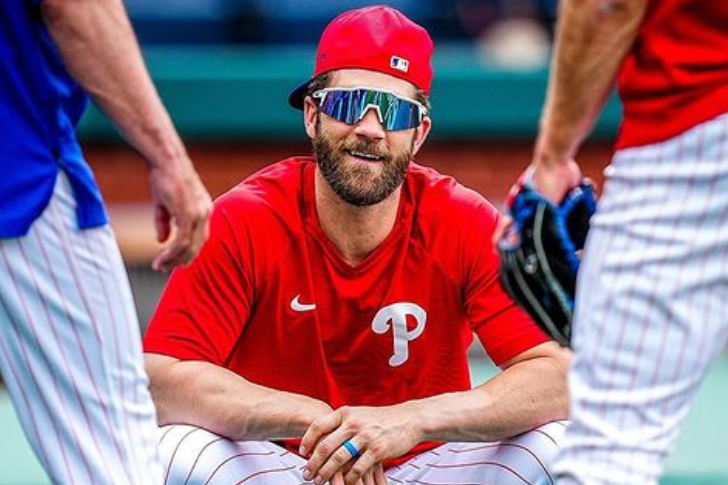 Even during the earlier years of his career, Bryce Harper was already garnering a skyrocketing degree of recognition in the baseball community. At that point, he already played in as many as 66 games, making an impressive record of 98 runs batted in and hitting 31 home runs. To top it off, this was still in his stint in the amateur leagues!
Harper eventually made his way to the MLB in 2012, playing for the Washington Nationals before transferring to his current team, the Philadelphia Phillies. Thanks to his skills on the field, he has earned a couple of awards along the way, including an NL Rookie of the Year Award, an NL Hank Aaron Award, and a Silver Slugger Award. Besides these accolades, it's no surprise the baseballer has also earned quite a fortune, which is made all the more apparent with his $70 million net worth.
Russell Westbrook | Basketball | $170 M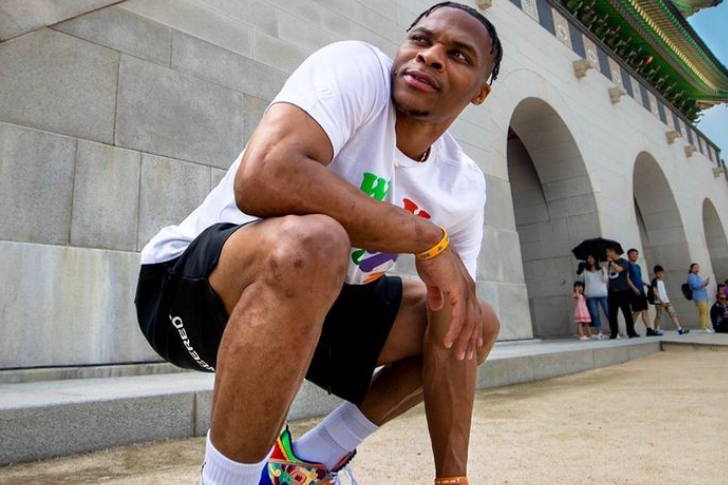 Even during his childhood, Russell Westbrook dreamt of becoming a skilled basketball player. Like most of his colleagues, one of his earliest stints in the sport was during his high school years. Although he didn't immediately land a spot in his school's varsity team, it sure looks like that didn't stop him even for a second.
After finally getting the opportunity to showcase his skills during his high school and college years, Westbrook eventually made his way to the NBA. Debuting as a player for the Oklahoma City Thunder, he has since played for the Houston Rockets and his current team, the Washington Wizards. Besides accumulating an astounding net worth of $170 million, Westbrook has also received numerous wins to his credit, including an NBA Most Valuable Player Award and two gold medals, one from the 2010 FIBA World Championship and the other from the 2012 Olympics.
James Harden | Basketball | $165 M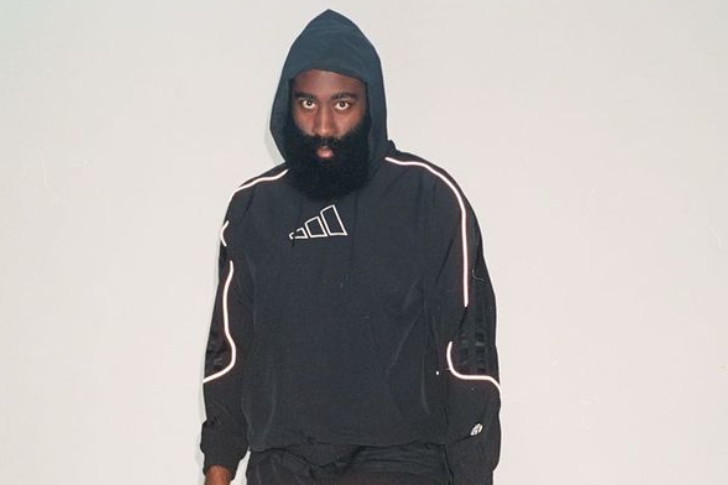 At this point, it's safe to say we all agree on the notion that the path to greatness is anything but easy. As challenging as it is, though, it's undeniable that it will ultimately become an investment we won't regret in the end. Well, such was the case for James Harden.
Beginning in his high school years, his performance in the court improved with every season he played. Of course, with his talents reaching even greater heights as time progressed, it's no surprise he eventually found his way into the NBA. Currently playing for the Brooklyn Nets, Harden has also played for the United States national team and won gold medals from the 2014 FIBA World Cup and the 2012 Summer Olympics. Along with the salary he earns from playing on the court, he also has a couple of endorsement deals with brands such as Adidas. No wonder he now has a net worth north of $165 million.
Chris Paul | Basketball | $130 M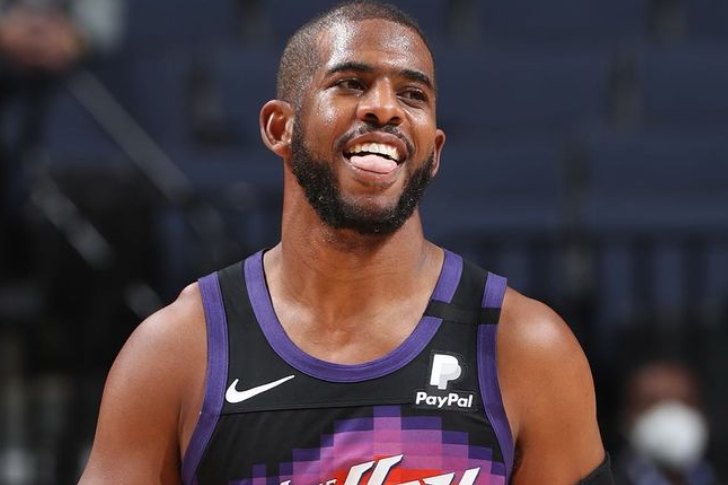 After being a McDonald's All-American in high school, Chris Paul attended Wake Forest University, playing college basketball for two years, where he helped achieve the first-ever number-one ranking of Demon Deacons. Later on, he was selected at the 2005 NBA Draft as the fourth overall pick by the New Orleans Hornets, where he advanced into one of the league's premier players. In the 2011 off-season, Paul was traded to the Los Angeles Clippers. Credit to his playmaking abilities, the Clippers developed their alley-hoop dunks, earning the nickname "Lob City" and fast-paced offense.
Paul was again traded to another team in 2017, the Houston Rockets, and helped them win a 63- game franchise record in his debut season. After playing for a couple of seasons with them, the point-guard player was traded to Oklahoma City Thunder for a season and subsequently traded to the Phoenix Suns. Throughout his professional basketball career, Paul earned many awards and accolades. He also had numerous sponsorship deals, which grew his net worth up to $130 million.
Kyrie Irving | Basketball | $90 M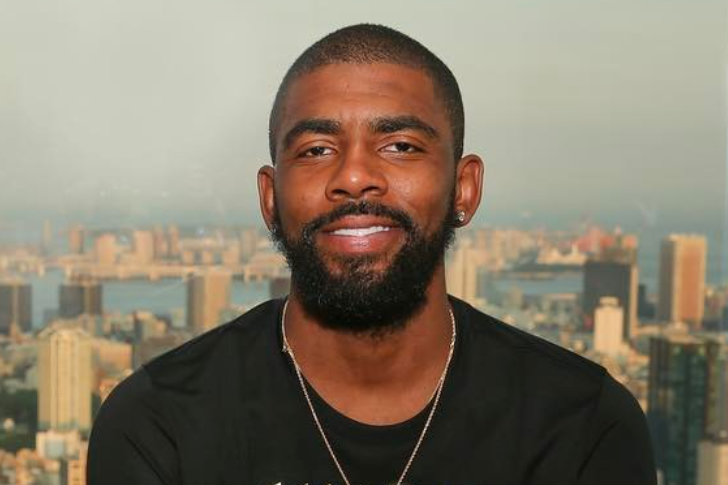 After playing college basketball for the Duke Blue Evils, Kyrie Irving was selected as the first overall pick at the 2011 NBA Draft by the Cleveland Cavaliers. He became an instant hit in the league, averaging 5.4 assists and 18.5 points per game in his rookie season. Eventually, he won the MVP award and has been on the rise since then. At the 2016 NBA Finals, he hit one of the biggest shots in the game, against the Golden State Warriors, with his game-winning triple over Stephen Curry.
Along with his ever-growing popularity, Irving has signed many high-profile endorsement deals, and some of his biggest deals were with Pepsi, Nike, Foot Locker, and 2K Sports, which subsequently grew his net worth to $90 million—credit to his basketball skills and fame. Aside from basketball, he also became a global phenom for his movie Uncle Drew, which took inspiration from his Pepsi adverts.
Drew Brees | Football | $160 M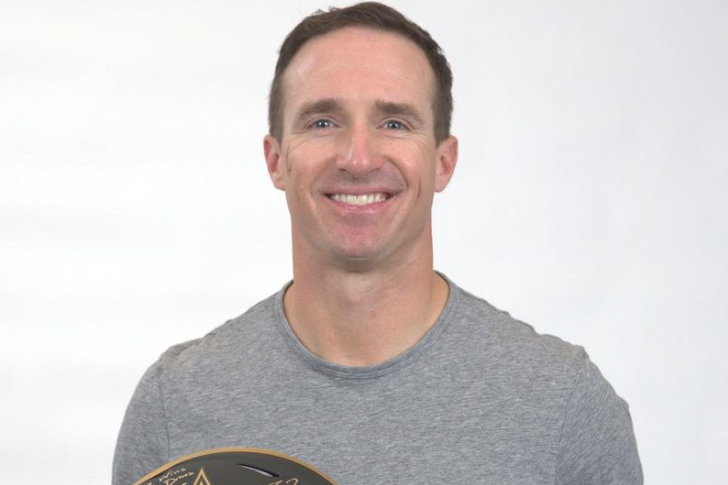 Former professional American footballer Drew Brees quickly established himself as one of the most talented quarterbacks in the NFL after making an impact in college football. He was leading the NFL touchdowns and passing yards by a quarterback while playing with the New Orleans Saints and is widely considered as one of the best passers the game of football has ever seen. Others also considered Brees as one of the best quarterbacks of all time.
In his first few decades with the leagues, it's reported that he earned $250 million in salary alone. In 2005, Brees was given by the Chargers a one-year contract worth $8 million. On average, he earned $15 million from endorsements per year. As a result, Brees increased his net worth to $160 million presently—credit to his extraordinary talent and skill in football. He retired in March 2021.
Aaron Donald | Football | $60 M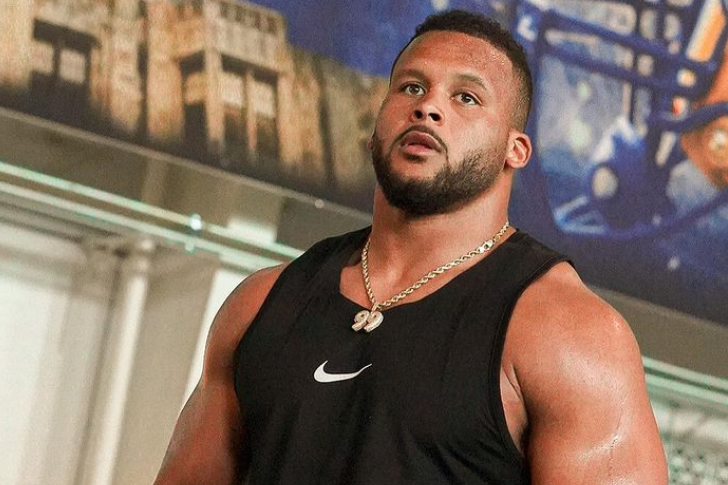 Aaron Donald played college football at Pittsburgh before getting selected at the 2014 NF Draft by the Los Angeles Rams as the 13th pick in the first round. Later on, he was recognized as a unanimous All-American and selected to seven Pro Bowls in his seven years into the league. Subsequently, Donald won the credit of AP NFL Defensive Player of the Year award thrice, with a back-to-back win of the same award from 2017 to 2020 and an NFL Defensive Rookie of the Year award. Throughout his career, he has earned a net worth of $60 million.
A native of Pittsburgh, Donald attended Penn Hills School and played high school football under head coach Ron Graham. He was rated 37th best defensive tackle in the nation and considered a three-star prospect by Rivals.com. Years after, in his senior year in college, Donald became one of the most productive defensive players in the entire NCAA.
Damian Lillard | Basketball | $70 M
American professional basketball player Damian Lillard has been on the rise in his lane. The former Rookie of the Year's value is evident with the Portland Trail Blazers in the NBA—a supermax four-year contract extension worth $196 million back in 2019. After being drafted by the team, Lillard received a deal worth $6.3 million for a two-year contract. In his rookie season, he averaged 6.5 assists, 19 points, and 31 rebounds. With these stats, he earned the title of Rookie of the Year in 2013.
In his second season, Lillard began to appear in the All-Star game. Following that, he increased his average stats that led the Trail Blazers front office to extend his contract for four more years, worth $140 million. Apart from his income in playing professional basketball, Lillard also landed several endorsements with big brands in the industry. That included Addidas with a 10-year deal worth $100 million back in 2014—credit to his skill and popularity. Presently, Lillard's net worth is at $70 million, understandably so as he purchased many expensive things and properties.
Blake Griffin | Basketball | $110 M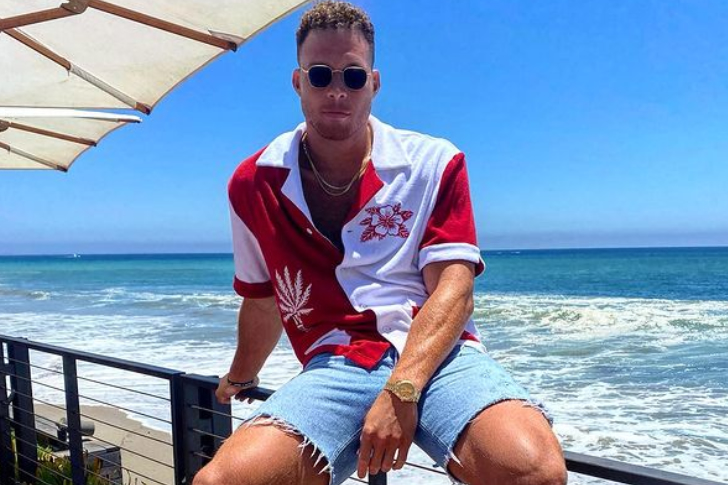 Blake Griffin started his career with the Los Angeles Clippers before being traded to the Detroit Pistons in 2018. He has appeared in the NBA All-Star team six times, and he's a former NBA Slam Dunk Champion and former Rookie of the Year throughout his career. Griffin is considered one of the most remarkable players ever to appear in the league. The rookie star earned $160 million in his first decade in NBA salary alone.
As with other successful NBA players, Griffin also secured endorsement deals with big brands in the industry, such as Subway, KIA, Vizio, AT&T, and Nike. In a typical year, he earns up to $10 million—excellent investment planning. In March 2021, Griffin signed with the Brooklyn Nets and logged two points, two rebounds, and a block after coming off the bench, which the team won against Washington Wizards in his debut with the team.
Paul George | Basketball | $90 M
Seven-time NBA All-Star Paul George has achieved a considerable degree of success in his professional basketball career in the NBA. He was selected at the 2010 NBA Draft by the Indiana Pacers as the 10th overall pick. Early on in his basketball journey, George established himself as a talented rookie. Unfortunately, his career took a turn after his leg injury in 2014. George made his comeback in 2016 but was eventually traded to the Oklahoma City Thunders the following year. Then in 2019, he was traded once again to the Los Angeles Clippers.
In 2020, George signed a five-year contract extension worth $226 million, given all incentives are hit. His annual salary jumped from $33 million to $47.5 million under his new deal. Factor in his several endorsement deals, he earns an additional $10 million per year. Presently, his net worth is $90 million. On the other hand, George is also an Olympic gold medalist, a truly skilled and talented athlete.
Brandin Cooks | Football | $14 M
Brandi Cooks played football at Lincoln High School with the Trojans in high school. While there, he recorded 29 receptions at 600 yards and seven touchdowns in his sophomore year. In his junior year, he had 46 receptions from 783 yards and ten touchdowns with three interceptions while on defense. In addition, while playing college football at Oregon State University, Cooks was credited with the Biletnikoff Award and named a consensus All-American and first-team All-Pac -12 in 2013.
Soon after, he was selected as the 20th overall pick by the New Orleans Saints at the 2014 NFL Draft, and for two years, Cooks played for the Saints before moving to the New England Patriots in 2017. A year later, he started playing for the Los Angeles Rams. The American footballer was the highest drafted player out of Oregon State since Ken Carpenter.
Nick Foles | Baseball | $15 M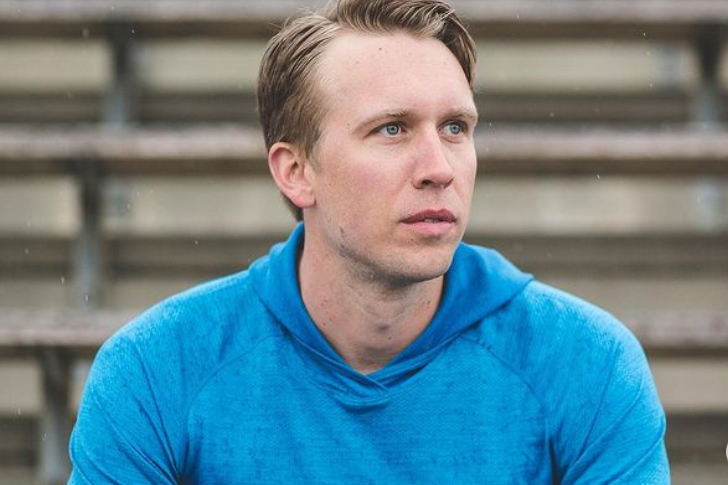 American professional football quarterback Nick Foles plays for the Chicago Bears in the NFL. However, during college, Foles played for Arizona before getting drafted as a 3rd round pick by the Philadelphia Eagles in 2012. Foles made his first game with the Eagles after mid-way through the 2012 season, Michael Vick got injured. In the 2013 season, Foles became the second quarterback to post a perfect passer rating with 158.3, passing for more than 400 yards, with seven touchdowns. It was the seventh time in NFL history that a quarterback threw for seven touchdowns in a game—credit to his skill.
Foles returned to the Philadelphia Eagles in 2017 after playing for the Kansas City Chiefs and St. Louis Rams. He led the Eagles franchise's third appearance and their first Super Bowl title at the Super Bowl LII, with Foles getting named the MVP. He achieved considerable success throughout his footballer's career that increased his net worth to $15 million.
Manny Machado | Football | $50 M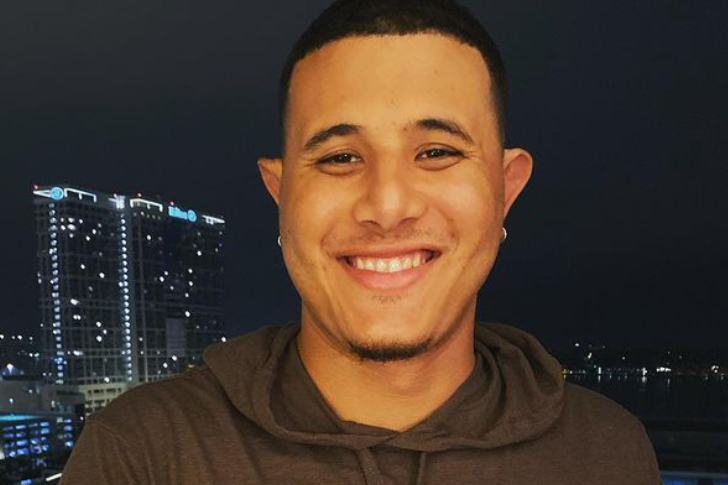 Dominican-American Manny Machado is a professional baseball shortstop and third baseman in the Majors League Baseball (MLB) for the San Diego Padres. At the 2010 MLB Draft, Machado received selection as the 3rd overall pick by the Baltimore Orioles. Machado and Padre's 10-year contract deal worth $300 million is the most significant contract ever given to a free agent in North American professional sports.
In August 2012, he made his MLB debut and earned a spot on the American League All-Star team the following year through 2018. Machado is also credited as one of the best fielders in the game and won a Gold Glove Award, which he won the second time in 2015. In 2018, Machado was traded to the Los Angeles Dodgers and helped the team reach the World Series. Currently, his net worth is $50 million, which will surely increase in the future.
Anthony Davis | Basketball | $60 M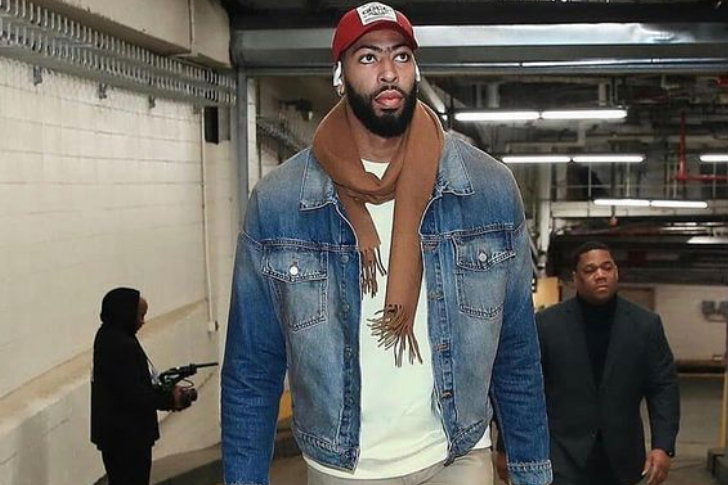 In his college years, Anthony Davis played basketball for the University of Kentucky for one season. He received the award for Consensus National Player of the Year and first-team All-American. Other awards he was credited with were NABC Defensive Player of the Year, Pete Newell Big Man Award, and USBWA National Freshman of the Year. Davis was selected by the Pelicans (New Orleans Hornets) at the 2012 NBA Draft as the first overall pick, and he was chosen that summer for the 2012 Olympics.
In his rookie year, he was named NBA All-Rookie First Team and became an All-Star the following season for the first time. Davis also became the youngest NBA player to score at least 59 points in a game, eventually won the NBA All-Star MVP award after setting an All-Star game scoring record of 52 points. At the moment, his net worth is at $60 million.
Gordon Hayward | Basketball | $60 M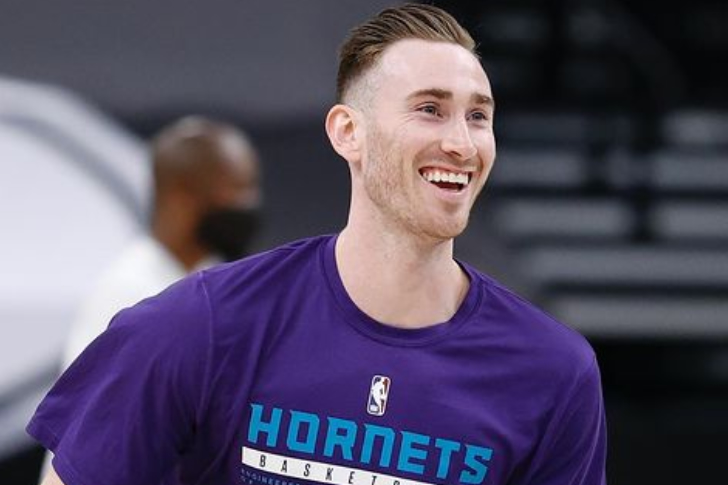 The Utah Jazz selected Gordon Hayward at the 2010 NBA Draft as the 9th overall pick. In a game match with the Los Angeles Lakers in his rookie season, Hayward put on a noticeable performance in the 86-85 victory, finishing with 22 points, six rebounds, and five assists. He ended the season with a career-high 34-point game in a win against Denver Nuggets. The following season, Hayward established himself as a first-five player and was selected in the 2012 NBA Rising Stars Challenge game for Team Chuck, where he finished with 14 points.
In November 2020, he signed with the Boston Celtics with a four-year contract worth $120 million. Subsequently, he was traded to the Charlotte Hornets. His trade is the biggest traded-player exception created in NBA's history. On the other hand, Hayward secured an endorsement deal with Chinese sports footwear and apparel company Anta. He previously had a similar agreement with Nike and Peak, which raised his net worth to $60 million—good investment planning for him.
Klay Thompson | Basketball | $60 M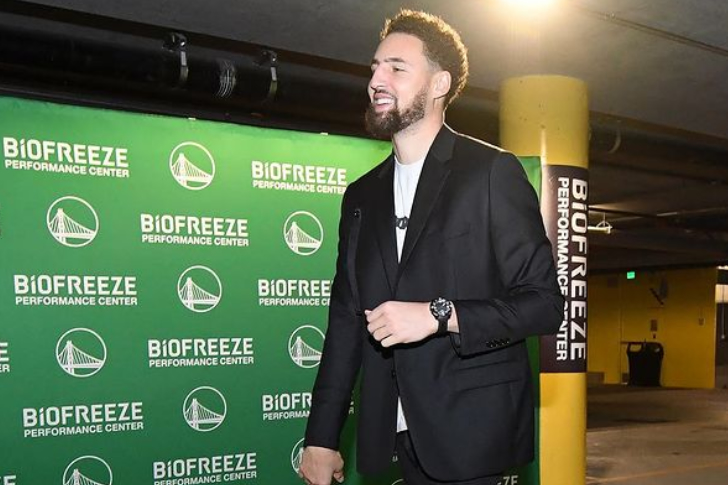 The Golden State Warriors chose Klay Thompson as the 11th overall pick at the 2011 NBA Draft. In 2014, he and teammate Stephen Curry set a then NBA record of 484 combined three-pointers in a season, which the pair earned the nickname "Splash Brothers." Thompson is a two-time All-NBA Third Team honoree and a two-time NBA All-Star. From 2015 to 2019, he went to five straight NBA Finals with the Warriors and won three championships in 2015, 2017, and 2018.
In 2020, he signed another contract deal with the Warriors and returned to practice in September 2020. However, in November that year, an announcement said that Thompson would miss the 2020-2021 season because of an Achilles tendon injury, which he suffered during a pickup game in Los Angeles. On the other hand, Thompson also landed endorsement deals which he earned an estimated $15 million. Currently, his net worth is at $60 million, giving him the leverage to start investments of his own.
Carmelo Anthony | Basketball | $160 M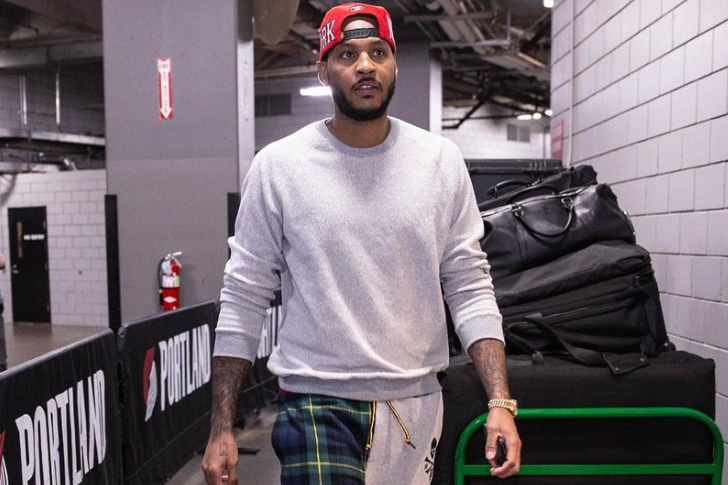 Carmelo Anthony has played for the US national team four times in the Olympics and won a bronze medal in 2004. In the following years, he won gold medals in 2008, 2012, and 2016 with the Olympic teams. As of 2016, Anthony is the US Olympic team's all-time leader in points, games played, and rebounds. Currently, Anthony plays for the Portland Trail Blazers.
The Denver Nuggets selected Anthony at the 2003 NBA Draft as a 3rd overall pick. Unsurprisingly, the decision enabled him to lead the team to the playoffs every year from 2004 to 2010. Between those years, the Nuggets won two division titles, and in 2009, Anthony led the team to their first Finals appearance since 1985. Two years later, he received a trade announcement to the New York Knicks days before the NBA's deadline. He scored a career-high of 64 points and set a single-game scoring record in Knicks at the Madison Square Garden—credit to his skills. Presently, his net worth is $160 million, given his salary and all the endorsement deals.
Kyle Lowry | Basketball | $55 M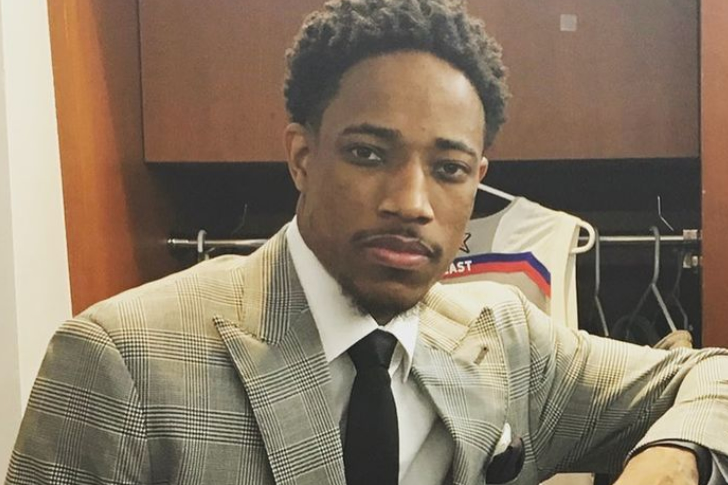 Leading the Toronto Raptors with 56 wins, the franchise's highest total wins in its history, the team selected Kyle Lowry at the 2006 NBA Draft. He has been named six-time NBA All-Star and All-NBA Third Team in 2016 since then. Lowry also led the Raptors to its first-ever title in 2019. However, he began his career with the Memphis Grizzlies and Houston Rockets before trading to the Raptors. Lowry contributed significantly in the journey to the playoffs for the first time in seven years and won the Atlantic Division title in the 2013-2014 season. In the 2015-2016 season, he also helped the team make the Eastern Conference Finals for the first time.
At the 2016 Summer Olympics, Lowry won a gold medal with the US national team, in which he averaged 5 points and around 3.3 rebounds. His best scoring performance was in the semifinals, with 9 points, against Spain. With head coach Mike Krzyzewski, he was credited for his leadership and defense during the tournament. As he achieved massive success in his career, his net worth has increased to $55 million.
DeMar DeRozan | Basketball | $23 M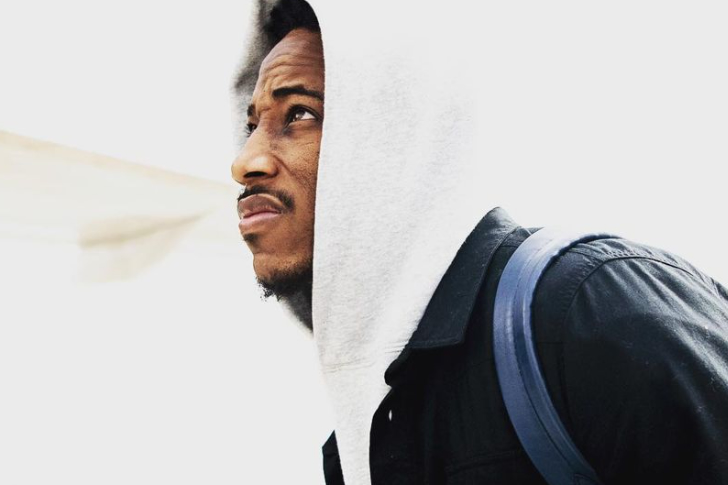 DeMar DeRozan is a well-known professional basketball player. DeRozan played his college ball for the USC Trojans, and he was the ninth overall pick in the 2009 NBA draft. More importantly, the Toronto Raptors made one of the best decisions for the franchise with DeRozan's selection. The player's resume as a professional basketball player includes four NBA All-Star selections and a couple of selections into the All-NBA Team. DeRozan also received gold medals with Team USA in the 2014 FIBA World Cup and the 2016 Olympics.
Today, DeRozan plays for the San Antonio Spurs, and he's one of the highest-paid athletes in America. He's currently ranked 30th in Forbes' list of highest-paid athletes. DeRozan's annual earnings are estimated to be at $32 million. He draws $27.8 million annually from his salary, and he brings in $5 million more from various endorsements. We certainly hope that DeMar knows an excellent financial advisor that will help him grow his net worth even more.
David Price | Baseball | $85 M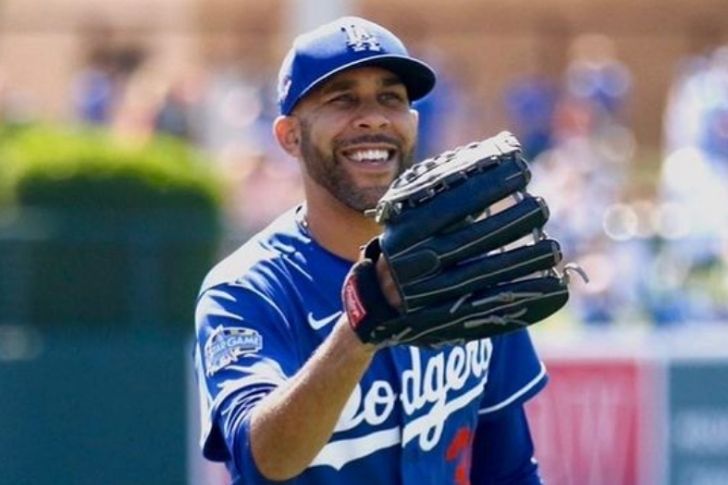 David Price is one of the biggest stars in Major League Baseball today, and he's currently the pitcher for the Los Angeles Dodgers. Price was the first overall pick back in the 2007 MLB draft by the Tampa Bay Devil Rays. Since his debut in 2008, David has been able to carve an illustrious professional career. His resume includes several awards, including several All-Star selections and Player of The Year awards.
As we said, Price is one the biggest icons in Major League Baseball today, and it's earned him an astounding seven-year contract. He signed a seven-year, $217 million offer sheet from the Boston Red Sox back in 2016, which means that he'll be earning $30.7 million from his salary alone per year. He also makes $950K from various endorsements, for a total of $31.7 million. The life of a star pitcher is undoubtedly good, and we hope that David uses his money on wise investments.
Mike Conley Jr. | Basketball | $70 M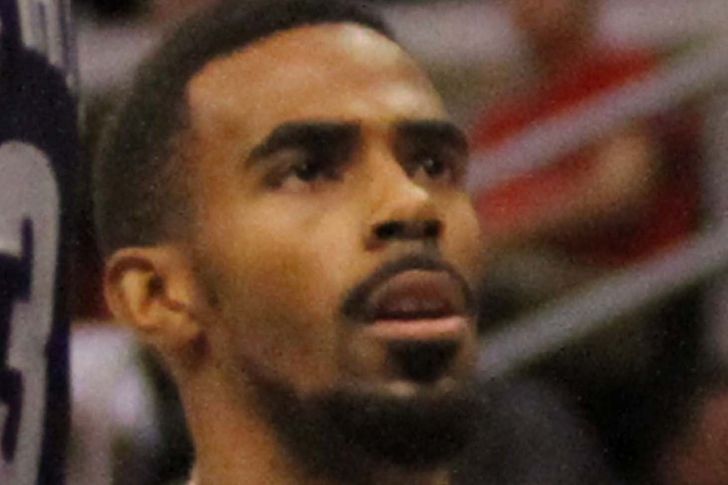 Born in Fayetteville, Arkansas, Mike Conley Jr. is one of the best players in the National Basketball Association today. He was selected fourth overall in the 2007 NBA draft by the Memphis Grizzlies. Since his debut, Conley has been able to put together a successful 12-season-run with the Memphis Grizzlies. Today, he currently plays for the Utah Jazz, and he's continuing to excel in every facet of the sport.
Salary-wise, Mike is one of the wealthiest athletes in America, with an annual salary of $31.5 million. The majority of his salary comes from a whopping $153 million contract he signed back in 2016. Mike also earns a cool $1 million from numerous endorsements and investments outside of basketball. You could make a strong case that Mike won't be worrying about any financial troubles in the years to come. However, like with any wealthy athlete, he needs to acquire the services of skilled financial advisors to make sure his money is managed accordingly.
Jordan Spieth | Golf | $110 M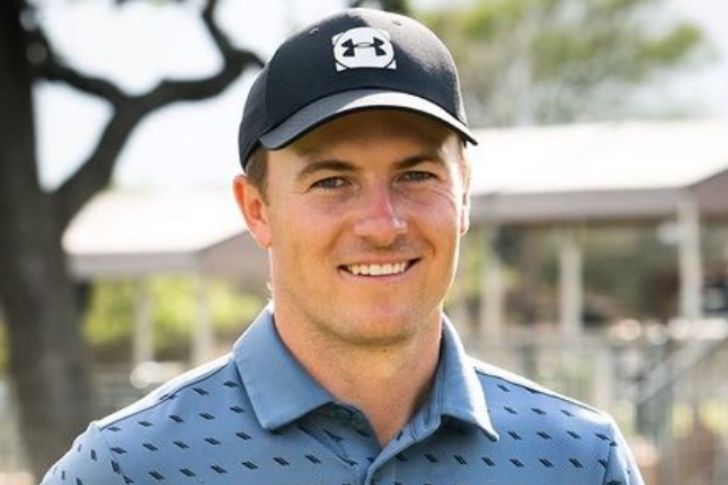 Jordan Spieth is a well-known American golfer on the PGA tour, and he's the former world number one golfer in the rankings of the Official World Golf. He's achieved several accolades, most notably when he shot a 270 (-18) in the 2015 Masters Tournament allowing him to bring home over $1.8 million. Spieth also tied the 72-hole record, which Tiger Woods previously set in 1997. Without a doubt, Spieth is shaping up to be one of the greatest golfers in history.
As we said, Spieth is bound to be one of the best golfers in the history of the sport. His skill and potential are more than enough to make him one of the highest-paid athletes in the world. As of this writing, Spieth makes around $2.1 million from his PGA earnings and approximately $29 million from endorsements. You could say that Spieth won't have any financial worries anytime soon. We hope that he's talking with a financial advisor that can allow him to grow his fortune ten-fold.
Clayton Kershaw | Baseball | $110 M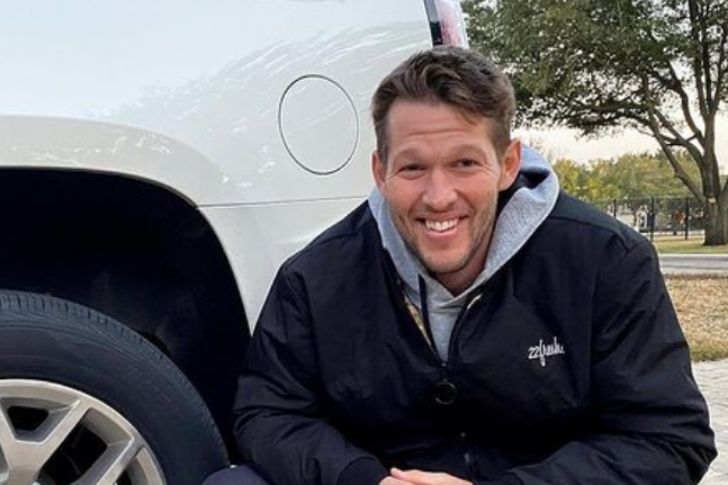 Clayton Kershaw is one of the biggest stars in Major League Baseball today. He's a left-handed pitcher who plays for the Los Angeles Dodgers, and he's been in the league since 2008. Kershaw's baseball resume is certainly illustrious as it includes eight All-Star selections, a three-time National League Cy Young Award winner, and the NL Most Valuable Player, which he won back in 2014. There's certainly no question that Kershaw will go down as one of the greatest players when it's all said and done.
It's no secret that Clayton Kershaw made millions of dollars from his baseball career. Interestingly, he signed a lucrative seven-year contract extension for $215 million back in 2013. Five years later, the Dodgers offered him another extension which amounted to three years for $93 million. He makes over $30 million from baseball alone and at least $700K from endorsements. You could say that Clayton won't need any personal loan to buy or acquire anything he wants anytime soon!
Deontay Wilder | Boxing | $30 M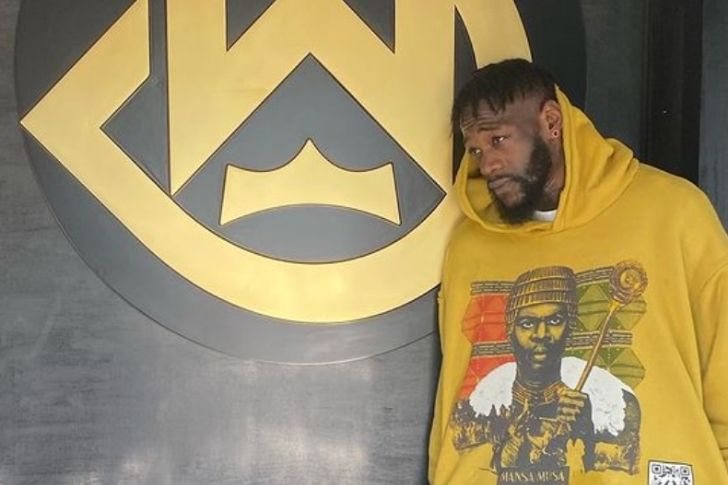 Deontay Wilder is a well-known American professional boxer. Wilder held the WBC Heavyweight title for five years, from 2015 until 2020. During those years, Wilder was able to defend his title ten consecutive times. As of this writing, Wilder ranks as the third-best active heavyweight contender in the world. He's also the ninth-best active boxer, all rankings courtesy of BoxRec.
It's no secret that many boxing legends earned millions of dollars throughout their careers. Deontay Wilder is undoubtedly one of them as he sits on a fortune worth $30 million. Deontay is also included in the list of highest-paid athletes by Forbes, with an annual salary of over $30.5 million. He earns around the ballpark of $30 million from boxing and over $500K from endorsements. We certainly hope that Deontay figures out a way to shell out his salary and put them into excellent investments outside of boxing.
Trey Flowers | Football | $90 M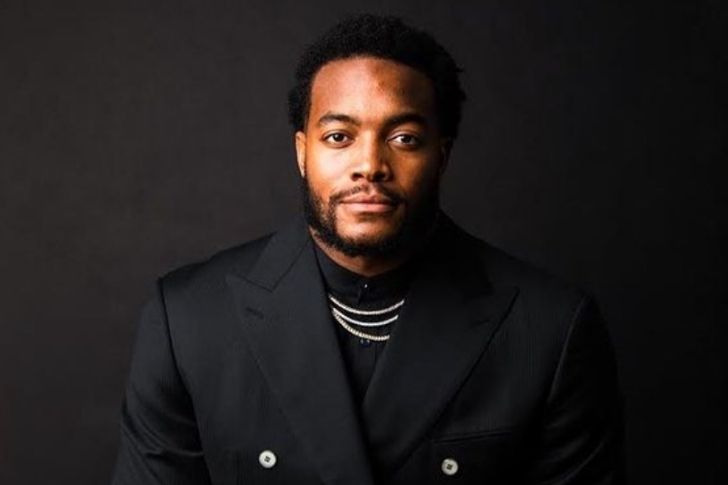 Trey Flowers is a famous American football player who played his college ball in Arkansas. Today, he plays linebacker for the Detroit Lions of the National Football League. He has been with the league since 2015 and was able to play for the New England Patriots for four seasons before signing as a free agent for the Detroit Lions in 2019. Flowers is undoubtedly one of the best players in his position today, and it'll be interesting to watch him succeed more further into his career.
As we said, Flowers previously played for the New England Patriots. In 2016, he achieved a career breakthrough, and it allowed him to gain more attention. In turn, the Detroit Lions figured out that he'd be a valuable investment for their franchise. In 2019, the Lions offered him a staggering contract worth $90 million for five years. He earns over $30 million a year and $250K from endorsements with Nike, Panini, and other brands.
Paul Millsap | Basketball | $45 M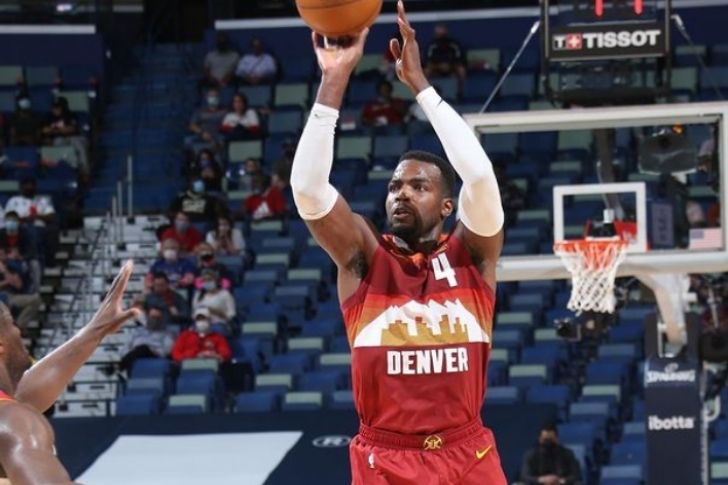 Paul Millsap is a well-known professional basketball player, and he's a true success story. Millsap was selected in the 2006 NBA draft as the 47th overall pick by the Utah Jazz. He played for the Utah Jazz until 2013, when he signed as a free agent with the Atlanta Hawks. During his time in Atlanta, Millsap was able to become a four-time NBA All-Star. Today, he plays for the Denver Nuggets, and he continues his run as one of the best players in the NBA.
In 2019, Millsap signed a three-year $90 million contract with the Denver Nuggets. The signing was more than enough for Paul to land the 37th spot in Forbes' list of highest-paid athletes. Paul earns $29.6 million annually from his basketball salary and around $500K from endorsements. We sincerely hope that Paul knows a talented financial advisor who can help him increase his net worth before he retires.
Matt Ryan | Football | $70 M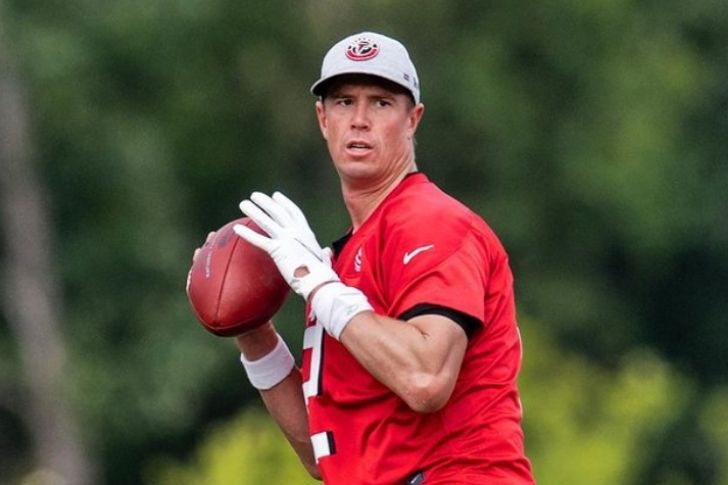 Matt Ryan is a famous American professional football player. He played his college ball in Boston College, where he was the starting quarterback from 2005 to 2007. Moreover, his college success was more than enough to allow him to make the transition to the pros. He was chosen by the Atlanta Falcons back in 2008. Ryan is one of the best quarterbacks in the NFL today, and he's achieved several awards, including numerous Pro Bowl selections and an MVP award which he won back in 2016.
Besides winning MVP, Ryan also became the first quarterback to earn over $30 million per year. This annual salary was possible after he signed a five-year $150 million extension with Atlanta back in 2018. The contract also allowed him to land the 38th spot on the list of highest-paid American athletes courtesy of Forbes. He also earns $5 million from endorsements, and we hope that he uses his fortune to acquire investments that can help him secure his future.
Justin Verlander | Baseball | $90 M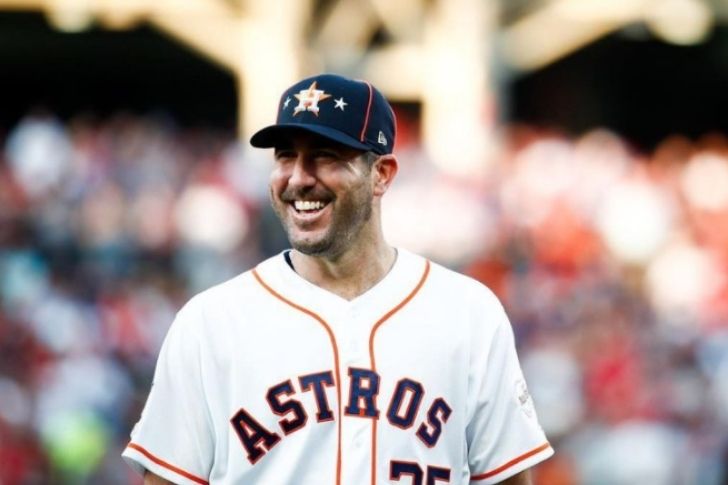 Justin Verlander is a professional baseball pitcher who's enjoyed a long-running and illustrious career. He currently plays for the Houston Astros, and he's also played with other teams such as the Detroit Tigers. Verlander is an eight-time MLB All-Star, and he receives credit for being one of the best pitchers in the entire MLB. In addition, Verlander has won several awards and accolades, including the Rookie of the Year Award, an MVP Award, and two Cy Young Awards.
Considering that he's one of the best pitchers in the entire league, it's reasonable for teams to offer him an incredible pay sheet. In 2013, the Detroit Tigers offered him a seven-year $180 million contract. By signing the deal, Verlander quickly secured a spot on the highest-paid athletes in America. He's currently 39th on the list, and he earns over $28.5 million from baseball and around $1 million from endorsements.
Serena Williams | Tennis | $210 M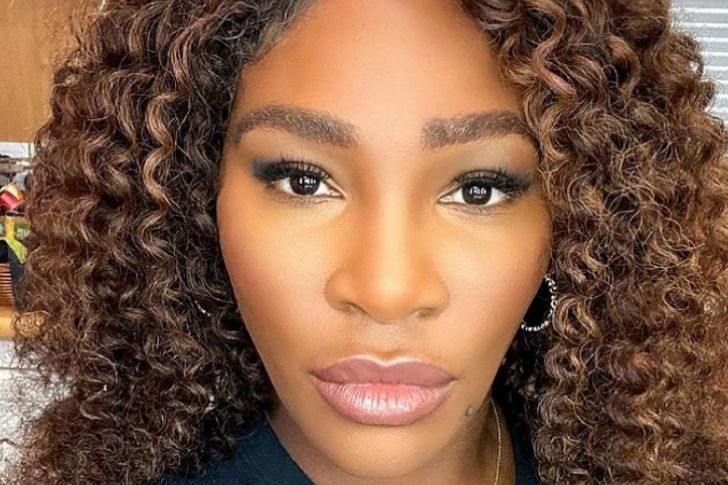 Serena Williams is among the most celebrated tennis players of all time. She's considered one of the best female players in history, and she sits on a net worth of $210 million. Besides a surmountable fortune, Serena also has an incredibly decorated resume, as she's won several awards and accolades throughout her career. Williams has won over 13 Grand Slam singles titles and 14 Grand Slam doubles titles, the former being a world record.
Serena is one of the highest-paid athletes in America today. She earns over $29.2 million annually, with a considerable chunk of her earnings coming from various endorsements with well-known brands like Nike, Gatorade, Pepsi, and many more. Williams currently holds the 40th spot on Forbes list of highest-paid American athletes, right behind Baseball star Justin Verlander. We're pleased to learn that Serena spends her millions with discipline and that she's fond of acquiring investments across several industries.
Geno Atkins | Football | $29 M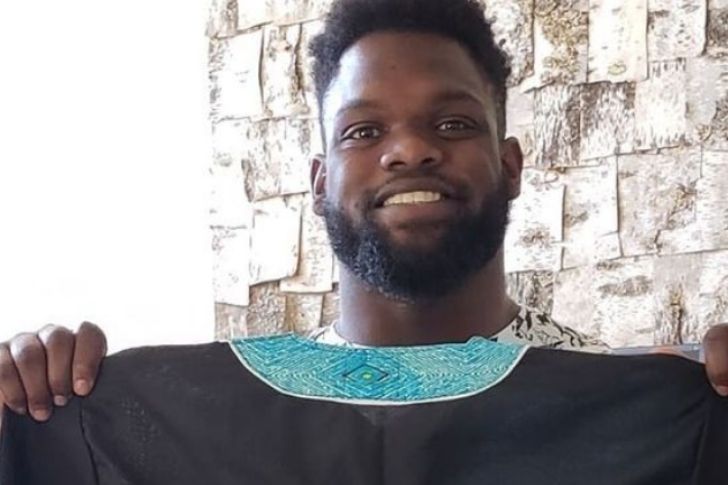 Geno Atkins is among the best defensive players in the National Football League today. He's an excellent defensive tackle who currently plays for the Cincinnati Bengals, which drafted him during the fourth round of the NFL Draft in 2010. In his young career, Atkins has been selected to the first-team All-Pro selection three times and a second-team All-Pro selection once. He has also been nominated eight times into the Pro Bowl.
Besides numerous Pro Bowl selections and individual achievements, Geno also managed to land the 41st spot on the highest-paid athletes in America. Atkins earns over $29.1 million annually, with most of it coming from his salary from football. He also draws in around $75K from endorsements. We certainly hope that Geno finds a financial advisor to help him manage his football contract, which expects to earn him $29 million per year until 2022.
Earl Thomas | Football | $26 M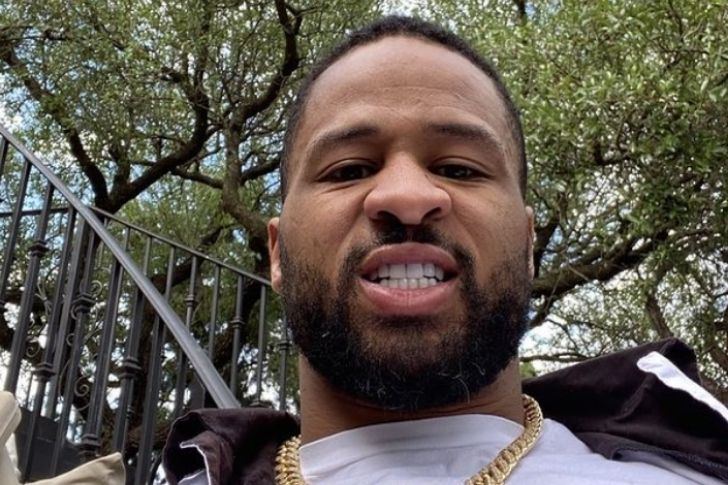 Earl Thomas is an exceptional professional football player who plays in the National Football League. Thomas plays the free safety position, and he rose into popularity during his time with the Seattle Seahawks. Thomas was an integral part of the Seahawks' league-leading defense and played a vital role in the team's Super Bowl success back in the 2010s. Today, he's a free agent after signing a lucrative deal with the Baltimore Ravens in 2019.
As we said, Thomas signed a lucrative deal with the Baltimore Ravens. The contract was worth $55 million for over four years, and it made him the third-highest paid safety in history. It was also enough to land him the 42nd spot on Forbes' list of highest-paid athletes in America. Considering that he's a free agent, we hope that he manages his finances well and that he consults a financial advisor in doing so.
Jake Arrieta | Baseball | $20 M
Jake Arrieta is a well-known American baseball pitcher who plays for the Chicago Cubs of the MLB. Arrieta also played for other MLB teams, such as the Philadelphia Phillies and the Baltimore Orioles. He's won several awards in his 10-year career in the MLB, including a National League Cy Young Award, a Silver Slugger Award, and several All-Star selections. He's undoubtedly one of the best pitchers today, and it was more than enough for the Philadelphia Phillies to offer him an incredibly lucrative deal.
Before the 2018 season, Jake signed an incredible three-year $75 million deal with the Phillies. He's set to earn over $28.3 million annually from his baseball salary alone until 2021. Arrieta also earns over $500K from endorsements, and his annual income of $28.8 million puts him on the 43rd spot of highest-paid athletes in America. His contract is about to end soon, and we hope he managed to secure some investments with his fortune.
C.J. McCollum | Basketball | $14 M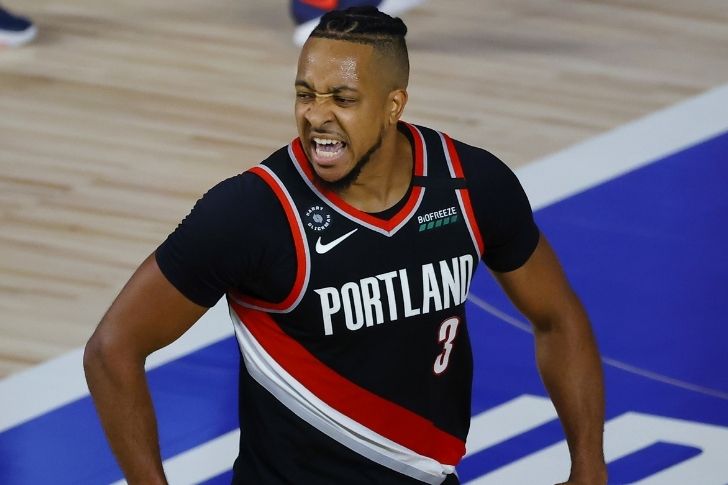 C.J. McCollum is among the best players in the National Basketball Association today. He currently plays for the Portland Trail Blazers, which drafted him as the tenth overall pick in the 2013 NBA draft. C.J. was a reserve in his first two years but made drastic strides in his third season, allowing him to become a full-time starter. The decision paid off as McCollum was able to win Most Improved Player during the 2015-2016 NBA season.
C.J.'s improvement on the court was enough for the Portland Trail Blazers to offer him a staggering four-year $106.6 million contract back in 2016. The Blazers then followed it up by adding a three-year $100 million extension back in 2019 that kicks off with the 2021-22 NBA season. He's projected to earn $25.8 million annually from his basketball salary, and he adds a cool $3 million from endorsements. With this fact, he's secured the 44th spot on the list of highest-paid athletes in America, and we're confident that C.J. won't need any money loan anytime soon.
Kawhi Leonard | Basketball | $70 M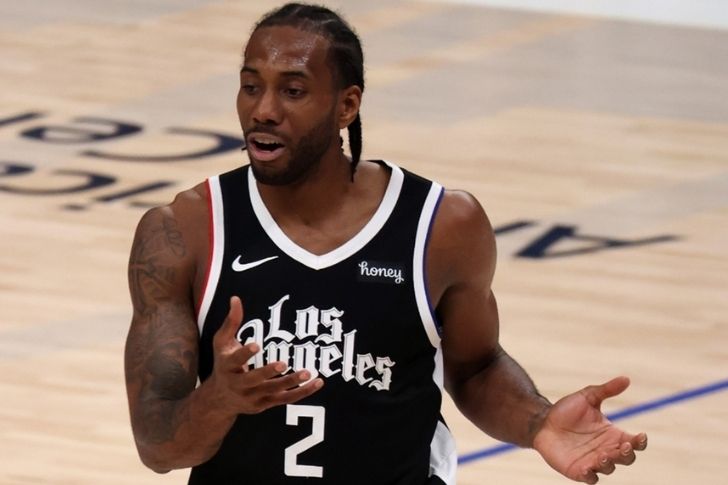 With a net worth of $27.5 million, Kawhi Leonard is a professional basketball player currently playing for the Clippers in Los Angeles. Leonard spent two seasons of college basketball with the San Diego State Aztecs, earning consensus second-team All-American honors as a sophomore, which he turned down to enter the 2011 NBA draft. The athlete was the 15th overall pick by the Indiana Pacers. However, Leonard ultimately got traded to the San Antonio Spurs on draft night. With the Spurs, he would go on to win an NBA title in 2014, as well as receiving the award for Final's Most Valuable Player.
He would also take credit for leading the Toronto Raptors into their first NBA championship and earning his second Finals MVP award. After which, he would move back to his hometown of Los Angeles, currently playing for the Clippers since 2019. All taken into account, it doesn't come as a surprise that the player's net worth is estimated to be a whopping $27.5 million, which was indeed born out of hard work.
Kevin Love | Basketball | $50 M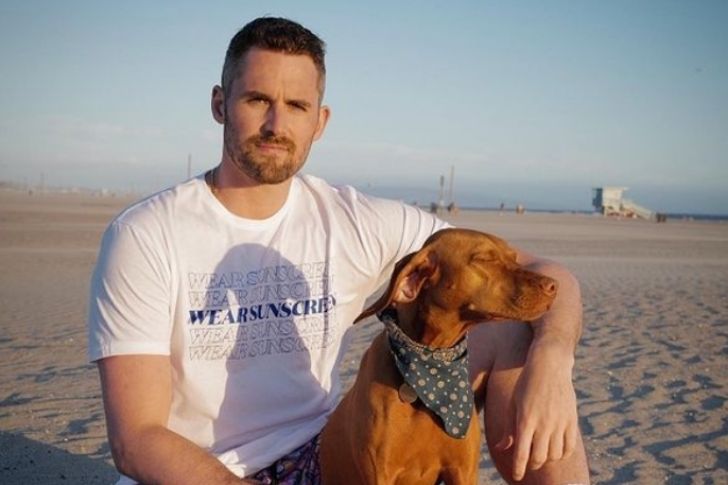 Kevin Love is a professional basketball player in the National Basketball Association who plays for the Cleveland Cavaliers. Being a five-time All-Star, he led the Cavaliers into the NBA Championships back in 2016, with the team promptly winning and becoming the champion.
Love was a top-ranked talent out of Lake Oswego High School in Oregon. He is also the protege of former NBA player Stan Love, who, in turn, is the younger brother of the Beach Boys co-founder Mike Love.
He played one season of collegiate basketball for the UCLA Bruins, leading them to the 2008 NCAA Tournament Final Four. Another of Love's notable exploits includes 2010-2011, where he established the longest continuous streak of games, recording incredible figures in points and rebounds since 1976. Now 32 years old, the star player credits most of his accomplishments to the Cavaliers, where he has played ever since being traded from the Minnesota Timberwolves in 2014.
Justin Houston | Football | $30 M
Justin Houston, an American football player, known for playing the defensive end, is a free agent and was drafted into the third round of the 2011 NFL Draft by the Kansas City Chiefs. Justin was born in January 1989 in Statesboro, Georgia. He was a two-time All-Region and All-State honorable mention outside linebacker at Statesboro High School, where he won the State Championship. In 2010, Houston received selection into the First-Team All-SEC and a First-Team All-American while playing college football at the University of Georgia. From 2013 to 2015, he was listed in the NFL's Top 100 Players, placing at #27 in 2015.
Sadly, the ex-Kansas City Chiefs player left in 2018 after playing for them since his rookie years in 2011. However, not long after, he would be signed by the Indianapolis Colts, who made a whopping investment of $24 million to snag the talented player.
Dwight Howard | Basketball | $140 M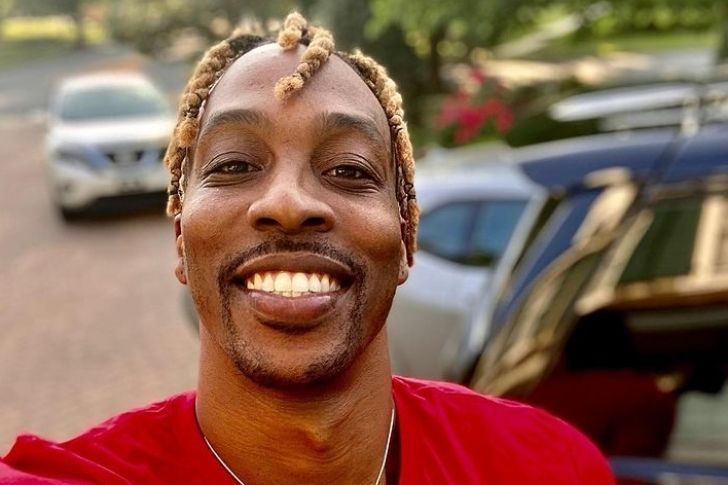 Being an NBA champion, an eight-time All-star, and a five-time All-Defensive Team member is some of the few achievements Philadelphia 76ers player Dwight Howard boasts to the public. When he chose to forgo college, the player started his career, choosing to enter the NBA draft in 2004, where the team Orlando Magic would select the player first overall. He would then go on to set numerous records in the league, as well as leading the team to the 2009 NBA Finals despite losing out.
Howard was later moved to the renowned NBA team Los Angeles Lakers in 2012 after playing eight seasons with the Orlando Magic. The player previously won his first NBA championships in 2020, playing for the Los Angeles Lakers. Now, the 35-year-old player is estimated to have a net worth of about $27.8 million. He would later make investments of around $2.25 million towards social discovery site Tapiture alongside fellow NBA player Amare Stoudemire with his fortune.
Jrue Holiday | Basketball | $30 M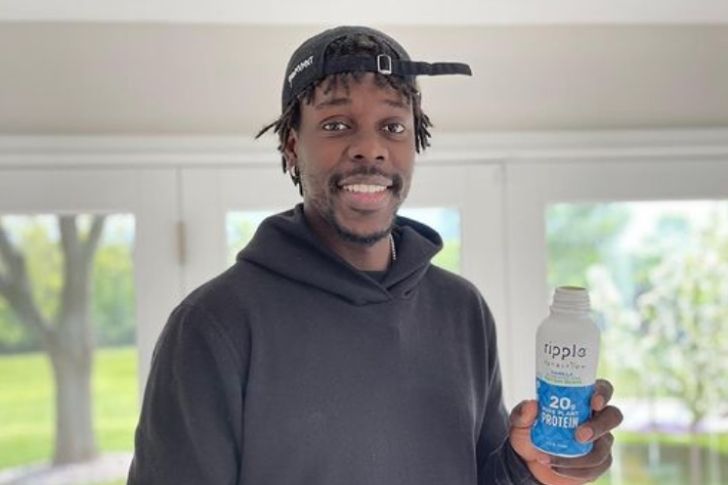 Jrue Holiday is a famous NBA player from the United States who currently plays for the Milwaukee Bucks. He played collegiate basketball in the UCLA for the Bruins for one season before being selected 17th overall pick in 2009 for the Philadelphia 76ers. Holiday spent four seasons with the 76ers, and in his fourth season, he was elected an NBA All-Star. He would later hear about the trade announcement to the New Orleans Pelicans in 2013 but prematurely ended his first season with the team due to a major injury he suffered in early 2014.
To his credit, the player would, throughout his stay with the Pelicans, give outstanding results every season despite suffering several injuries. Come November 2020, he would be traded to the Milwaukee Bucks, scoring 33 scores against Sacramento Kings. He would then receive a four-year contract extension, reportedly worth up to a whopping $160 million, undoubtedly contributing significantly to his already hefty $27.6 million net worth.
Giancarlo Stanton | Baseball | $40 M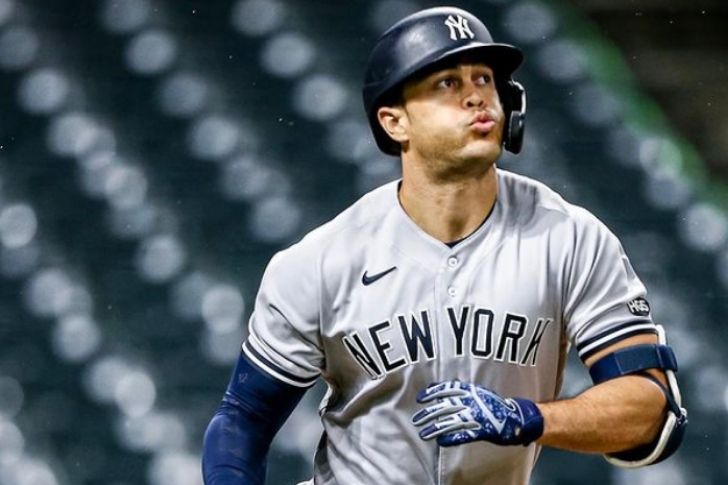 Previously known as Mike Stanton, Giancarlo Stanton is a designated hitter and outfielder for the baseball team, the New York Yankees. He debuted in Major League with the Miami Marlins, playing for seven years, up until the end of 2017's season, which would coincidentally be the player's MVP season. He would start said season off with two home runs, and he would later be named the National League Player of the Week come August of the same year.
In the same month, he would continue to break National League records by being the first player since 2013 to hit 50 home runs in one session, surely etching his name into Major League Baseball history. Due to his consistent playstyle, which has earned him a high degree of fame, he has accumulated a net worth of $27.4 million—an impressive achievement for the player who has just celebrated his 11th year since debuting in the sport.
Bradley Beal | Basketball | $40 M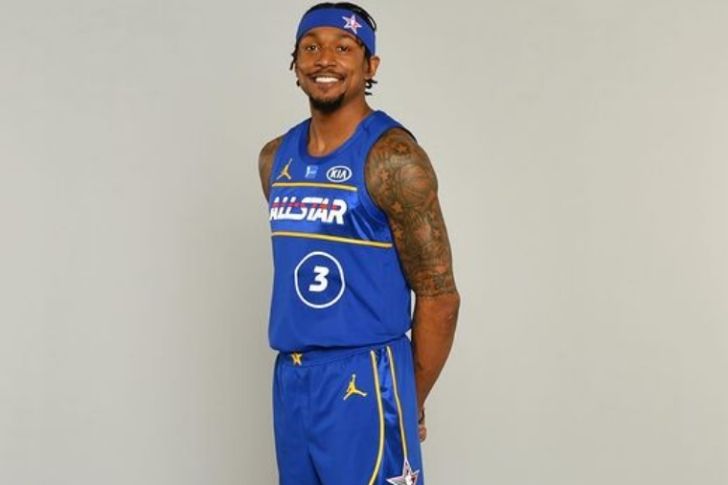 Indeed a highly recognizable face and name in the NBA scene, Bradley Beal is a professional basketball player, currently with the Washington Wizards. Before making his name known in the NBA scene, Beal played for the Florida Gators, the college basketball team for the University of Florida. He underwent the 2012 NBA draft, where he was selected as the third overall pick in the 2012 NBA draft, paving the Beal's- then fresh off of college, path to success.
As a rookie, he played for the 2012-2013 season with the Washington Wizards and received the 2013 NBA All-Rookie First Team award. From his NBA debut in 2012, Beal has continued to play for the Washington Wizards, regarding which, to his credit, most would say is a unique occurrence in the basketball scene, known for the teams' active trading of players.
Tom Brady | Football | $250 M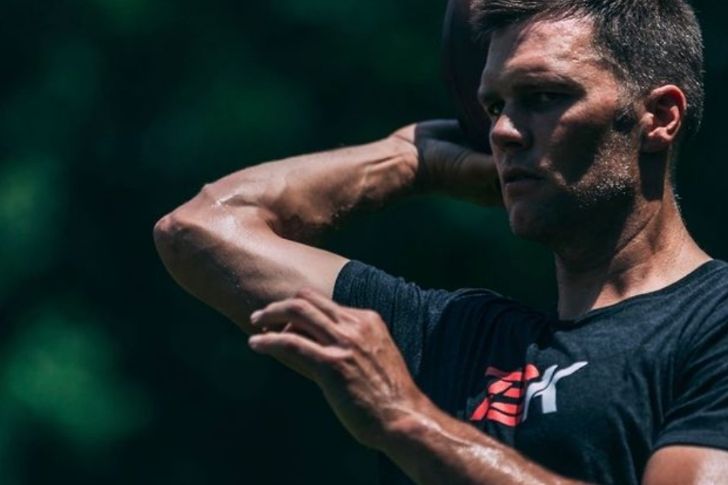 Many American football fans and players are considered the greatest quarterback of all time. It doesn't come as much of a surprise that the 43-year-old has time and time again been at the forefront of American football affairs. Having seven Super Bowl wins to his credit, the man who would eventually receive consideration as one of American football's most essential and greatest players started his career in 2000.
The New England Patriots selected him 199th overall in the sixth round of the 2000 NFL Draft- not knowing that said player would be the one that would help them earn the highest degree of success in the NFL Scene, winning the Super Bowl. Fast forward to 2019, which would be his last season with the Patriots. To that end, Brady would still not disappoint, finishing the season with a 12-4 record. He would later be signed for the Tampa Bay Buccaneers with a two-year contract worth a rather hefty $50 million. With the said team, he would win his seventh Super Bowl, forever cementing his name in NFL history.
Andrew Luck | Football | $40 M
Known for his contributions with the Indianapolis Colts, the former American football player Andrew Luck held the role of quarterback and the recipient of two All-American awards, a Maxwell Award and a Walter Camp Award. Following his collegiate success with Stanford, he was first elected in the 2012 NFL Draft by the Indianapolis Colts. Luck had an immediate impact as a rookie, establishing rookie records for most passing yards in a season and game while leading the Colts to an 11–5 record and playoff appearance after going 2–14 the previous season.
He quickly established himself as a double-threat quarterback in his next two seasons, leading Indianapolis to consecutive AFC South division titles. However, after multiple injuries in the season leading up to 2017, he would eventually be benched for the entire year. The athlete would then retire before the 2019 season due to his, despite having multiple awards like four Pro Bowl honors and Comeback Player of the Year to his credit.
C.J. Mosley | Football | $25 M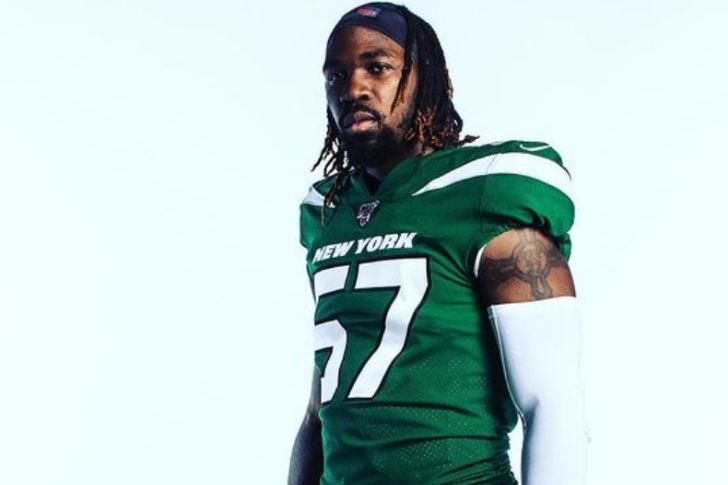 American football linebacker C.J. Mosley is known as a player on the roster of the New York Jets team. He was picked in the 2014 NFL Draft by the Baltimore Ravens after playing college football in Alabama. For the second year in a row, Mosley led the Alabama football team in tackles with 108, averaging the highest tackles per game in his collegiate career.
He was the fourth linebacker picked in 2014, and he was the highest picked Alabama linebacker since Rolando McClain was selected ninth overall in 2010. He quickly received offers from the Baltimore Ravens, who offered him an $8.87 million contract that included a $4.71 million signing bonus. Having played for the Ravens since 2014, Mosley would switch teams in March of 2019, signing a hefty $85 million 5-year contract with the New York Jets, a stark contrast to his starting contract with the Ravens. To his credit, he proved that his skills were worth at least this much, as can be seen in the performances with previous teams.
Odell Beckham Jr. | Football | $25 M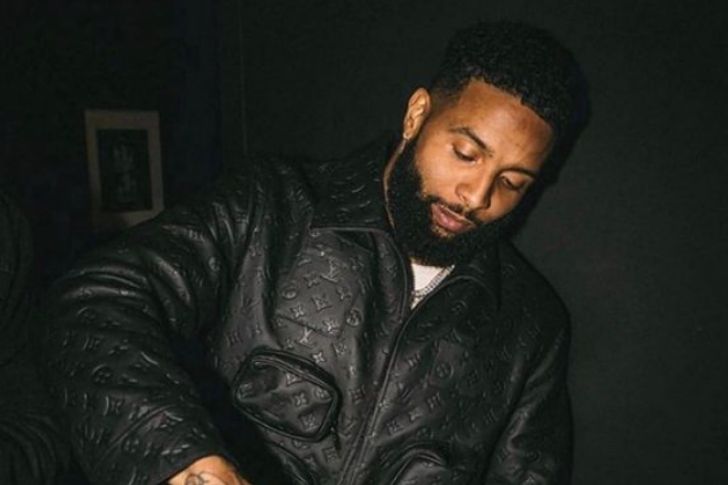 Commonly referred to by the media as OBJ, Odell Beckham Jr. is an American football player, playing as the wide receiver for the NFL team, the Cleveland Browns. Being one of the most proactive players in the National Football League, he has, since being drafted in the first round of the 2014 NFL Draft, enjoyed a high degree of success and popularity. As a college student before being drafted, he played college football for the Louisana State University.
Beckham made his competitive debut playing for the LSU Tigers in the 2012 BCS National Championship Game and received the Paul Hornung Award following his junior season in 2013. Despite missing the first few games due to injury, Beckham set multiple NFL rookie receiving records in his debut season with the New York Giants. Among his various accomplishments, he is also the fastest player in NFL history to reach 200 career receptions and 4,000 career receiving yards.
Otto Porter Jr. | Basketball | $10 M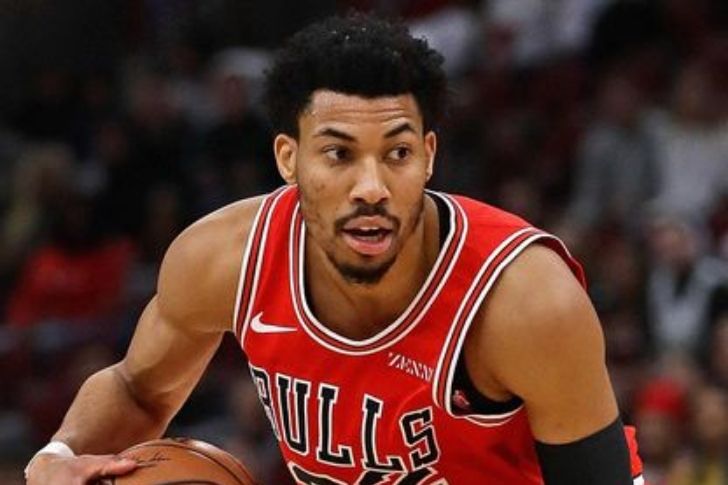 Otto Porter Jr. is an NBA basketball player with the Orlando Magic of the National Basketball Association. He is one of the best college basketball players in the country. Porter played college basketball for the Georgetown Hoyas before being taken by the Washington Wizards, the third pick in the 2013 NBA draft. Unfortunately, with a hip injury, he missed training camp and the first 18 games of the 2013–14 season.
Come December 6, he made his NBA debut, going scoreless in 14 minutes against the Milwaukee Bucks in a 109–105 overtime loss. The athlete's spotlight moment came in 2016, where he scored 34 points- his highest yet, in a match against the Boston Celtics, resulting in a 118-93 win for the Wizards. After playing for the Wizards since 2013, he would later be traded to the Chicago Bulls, playing from 2019 to 2021, and lastly, his current team Orlando Magic, which he started playing on in March of 2021. Today, Porter exercises proper money management towards his wealth as his playing time decreases every year.
Andre Drummond | Basketball | $40 M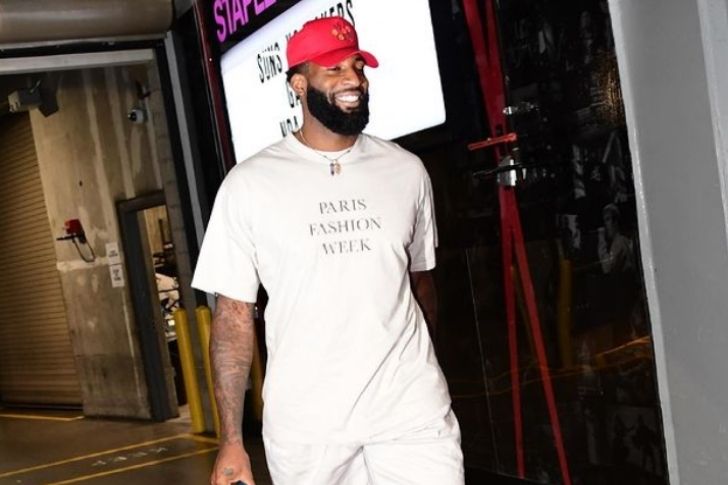 Andre Drummond is an NBA player with the Los Angeles Lakers. He was a top-rated basketball player in his high school class of 2011 and played one season of collegiate basketball with the Connecticut Huskies before declaring for the draft. In 2013, he received an offer from the NBA All-Rookie Second Team with the Detroit Pistons, and in 2016, he joined his first All-Star team.
With the Pistons, he would garner a high degree of popularity and success, particularly in his earlier 2012-2015. In 2013, he joined the NBA All-Rookie Second Team while finishing fourth in the Year votings of the NBA Rookie of the Year. He would be proactive in the court, with him going 20 points in a lost game with the New Orleans Pelicans and scoring 30 points in the 2014 NBA Rising Stars Challenge with 25 rebounds, effectively being named the MVP of the event. Playing from 2012 to 2020 for the Pistons, he would change teams to the Cleveland Cavaliers in 2020, playing for a year until being traded to his current team, the renowned Los Angeles Lakers, as of 2021.
Harrison Barnes | Basketball | $16 M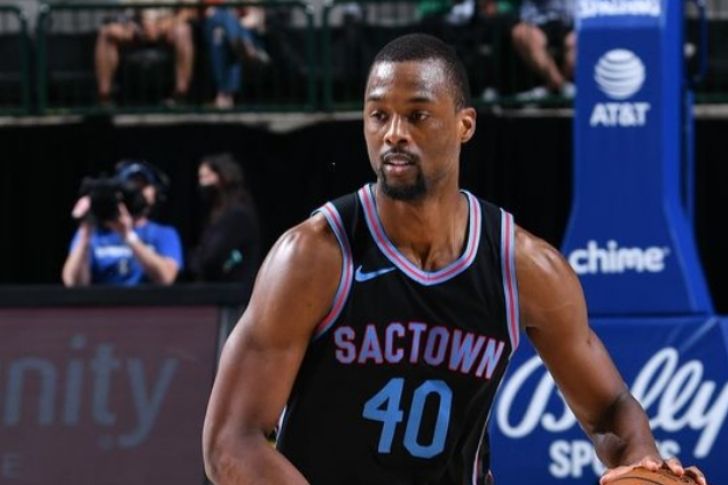 Harrison Barnes is an NBA basketball player for the California-based team, the Sacramento Kings. He previously played collegiate basketball for the North Carolina Tar Heels before being taken seventh for the Warriors in the 2012 NBA Draft. He had high ratings in various basketball scouting lists; he was placed 2nd by Rivals.com and 1st in both Scout.com and ESPNU 100.
In the championship season of 2014 to 2015, the athlete had a significant role in propelling his team forward to the finals. Due to in no small part to his adept coordination with a teammate, star player Stephen Curry, they managed to clinch a Game Five win against Cleveland Cavaliers with the scores numbering 105-97. Credit goes to Barnes, as he contributed to 24 of those points. A year after his finals win, he signed a four-year contract with Dallas Mavericks, worth $94 million, undoubtedly contributing to his enormous net worth. Since 2019, Barnes has played for Sacramento Kings following the signage of an $85 million four-year contract extension with the Kings.
Hassan Whiteside | Basketball | $16 M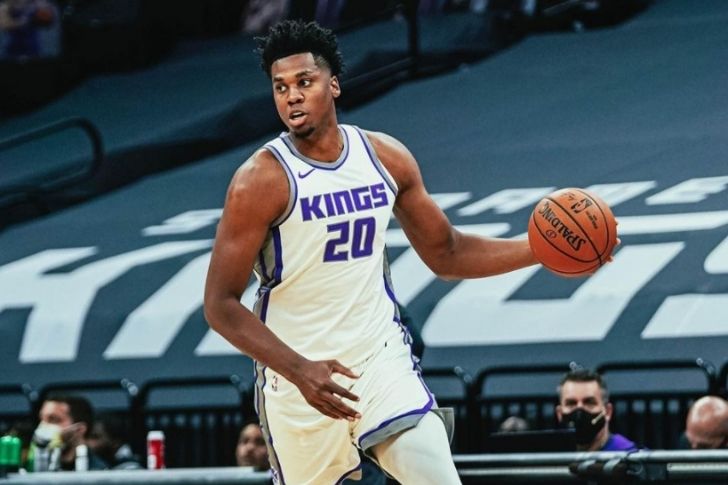 American professional basketball player Hassan Whiteside is known as a player in the California-based NBA team, Sacramento Kings. He was the second-round pick of the 2010 NBA draft by the Sacramento Kings. After playing for two years with Sacramento Kings, he was released in July 2012, and later that year, in December, he joined the NBA G League team Sioux Falls Skyforce.
He would eventually see himself changing teams frequently, from the Lebanese group Amchit Club to the Chinese team Sichuan Blue Whales. However, he would ultimately end up in his home country, receiving in 2014 from the Miami Heat. In Heat, Whiteside would shine, scoring career-high scores of 23 points against the Los Angeles Clippers, which was topped by his 25 points a season later in a match against the Houston Rockets. He would earn a high degree of popularity for his accomplishments and be signed to the Heat for four years in a contract worth $98 million.
Saquon Barkley | Football | $25.8 M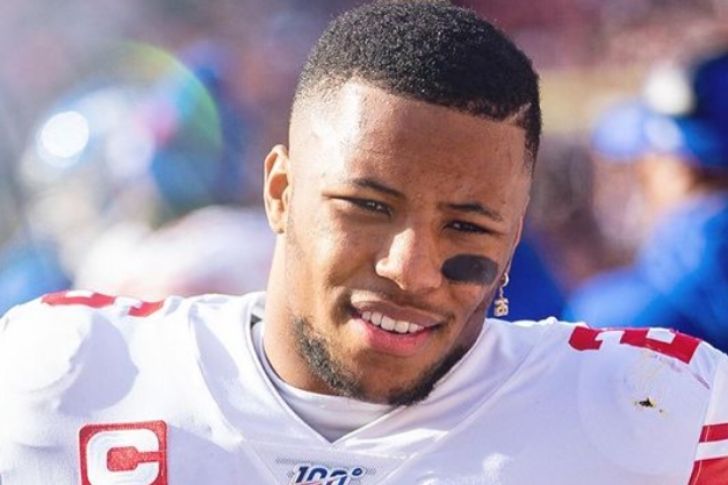 Barkley hasn't been out that long, but he's been making records that few other professional football players are capable of doing — and he's also raking dollars off of it. As of 2021, his career highlights include NFL Offensive Rookie of the Year in 2018, Ameche–Dayne Running Back of the Year twice, and the National Football League record of getting the most receives in a single season by a running back. This big man from the Bronx has been playing for the New York Giants since he entered the draft in 2018, and since he's only in his mid-twenties, a lot is riding on him to score more for the books.
In 2020, according to Exploring-USA, Barkley made $25.8 million. Apart from the sport he is very good at, he's also the best at keeping his parents from paying monthly mortgages after Barkley purchased a house in 2018 to fulfill a promise that he made.
J.D. Martinez | Baseball | $110 M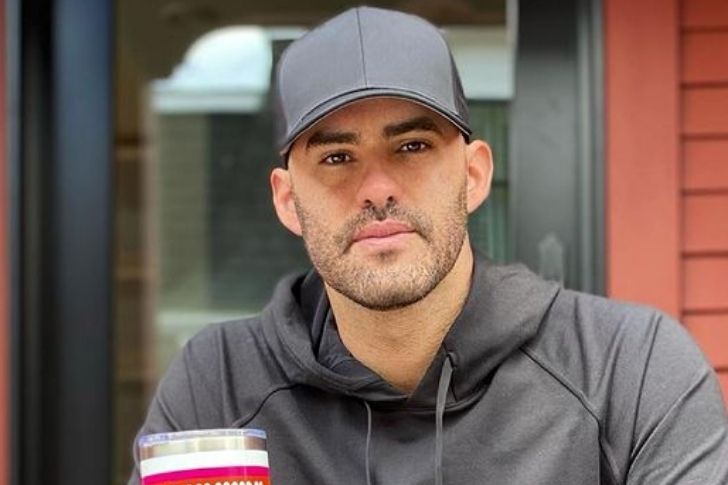 He has been checking all the boxes he would like to achieve while still in the field as an outfielder. As of 2021, Julio Daniel Martinez has played with several teams in Major League Baseball, including his debut team Houston Astros, Detroit Tigers, and Arizona Diamondbacks, while he is currently playing for the Boston Red Sox since 2018. If you're wondering how he's performing, he's doing a pretty fantastic job. He was drafted for All-Star in three years, hit four stunning home runs in a single game, and if that isn't impressive enough, how about being hailed World Series champion in 2018.
Throughout his long-running career, he was able to accumulate a whopping fortune of $110 million. In 2020, he reportedly earned $25.6 million, and $24.9 million of those are his salary, while the remaining $700,000 came from various investments and endorsements.
Jon Lester | Baseball | $50 M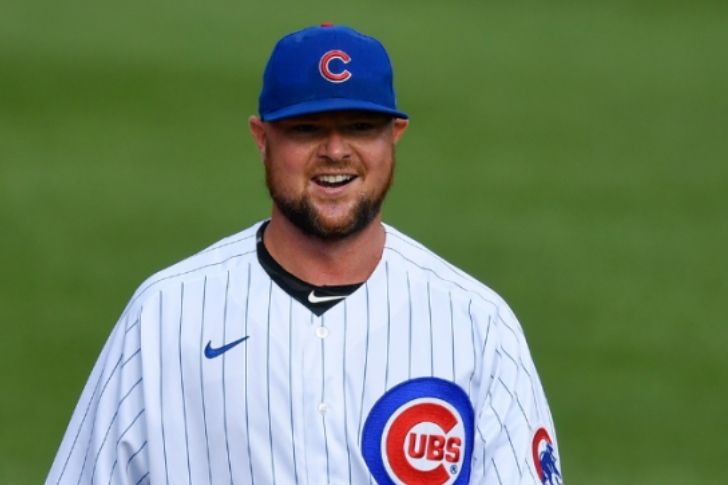 Jonathan Tyler Lester is a professional baseball pitcher born on January 7, 1984, and he's currently playing for his hometown's Washington Nationals. However, he was previously drafted by various teams such as the Boston Red Sox, Oakland Athletics, and Chicago Cubs. As of 2021, he already played for five All-Star games, NL wins leader in 2018, 2016 NLCS MVP, and a part of the winning team in the World Series thrice.
According to Explore-USA, the baseball player born in Tacoma, Washington, was paid a staggering $25.3 million. The $300,000 off of this came from endorsements, while the remaining comes from his salary alone. How does he spend his hard-earned money? He makes investments, of course! In 2015, he purchased a jaw-dropping estate in Chicago for $3.78 million but later sold it to $5.995 million. Also, according to Celebrity Net Worth, Jon's impressive fortune amounts to  $50 million.
Ronda Rousey | Wrestler | $13 M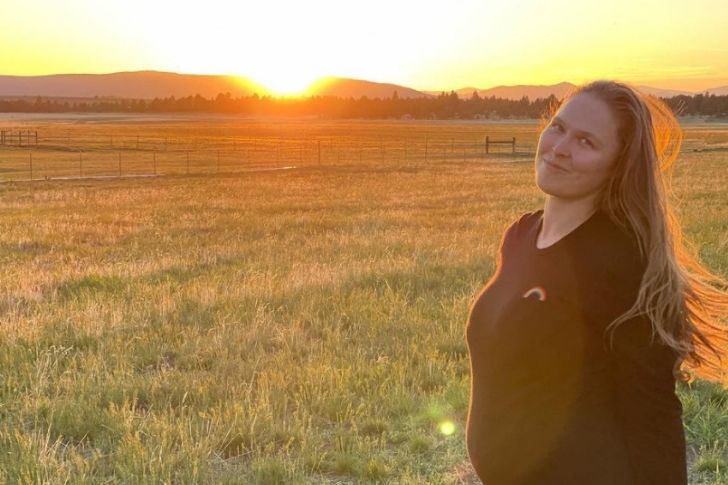 Ronda Rousey is an MMA competitor, UFC fighter, WWE wrestler, and judoka born in Riverside County, California. In the 2008 Olympics held in Beijing, Rousey scored a bronze medal, silver in the 2007 World Championships, and gold medals in Pan American Championships, all for a similar sport — Women's Judo. She is the first female from the US to score an Olympic medal in Judo. Because of her experiences in fighting and the fame that came with it, Ronda managed to land acting credits in several films like The Expendables, Furious 7, and Mile 22.
According to Celebrity Net Worth, Ronda has a whopping fortune of $13 million. Among brands she endorses are Carl's Jr, Monster headphones, and Reebok. In 2017, she tied the knot with UFC fighter Travis Browne and recently broke the news that they are expecting their first child. Indeed, Rousey is shaping up to be a champion in and out of the octagon.
Cristiano Ronaldo | Football | $500 M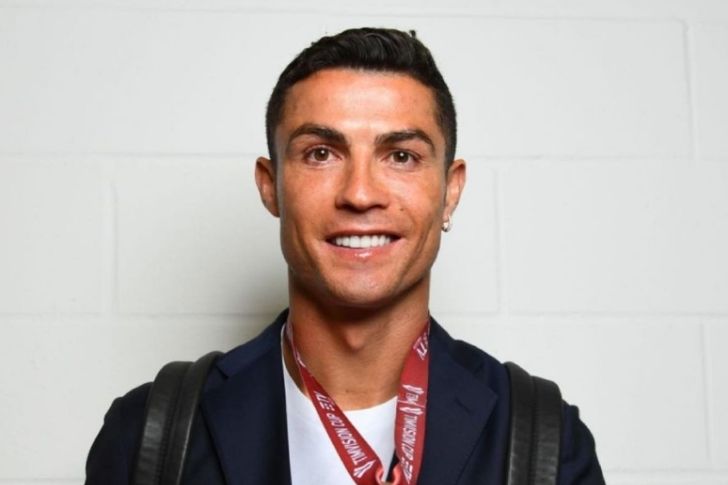 While breaking most records other players (sometimes his) have set, Cristiano Ronaldo dos Santos Aveiro has kept on adding more money to his bank. To name all the wins and records he set would make this lengthy, but we could safely say that he wouldn't have been one of the highest-paid entertainers on the planet and also one of the best football players of all time for nothing. Teams worldwide will drop huge investment money just to take him in.
Even if you're not a big football enthusiast, you probably have already heard about this generous man from his various social media accounts. As of this writing, he is still the most-followed on Instagram and Facebook, with more than 298 million and 148 million followers, respectively. Adding these figures is still significantly far from his net worth of $500 million.
Lionel Messi | Football | $600 M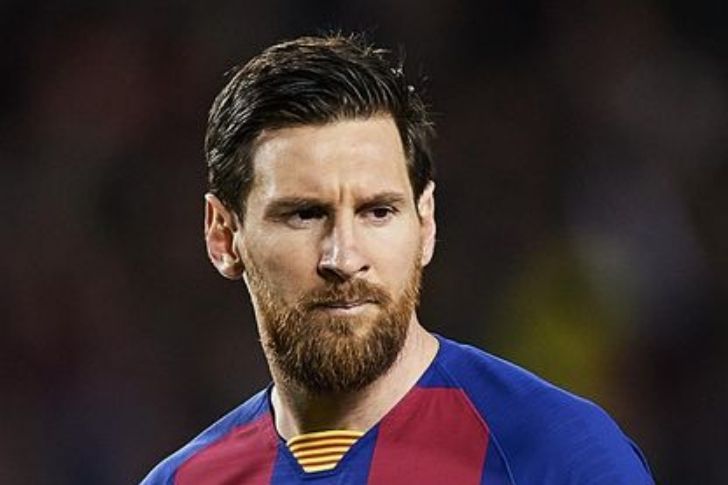 Of course, we cannot possibly feature Cristiano Ronaldo without including his career rival Lionel Messi. He is a professional soccer player from Argentina, but also played for FC Barcelona, who has a breathtaking fortune amounting to $600 million. He earns almost $200 million per year, according to Celebrity Net Worth. Moreover, he is arguably the best footballer in the world and one of the greatest players in the world. To name a few of his records, he has already won six Ballon d'Or awards, six European Golden Shoes, and the most La Liga goals with 474.
If you're wondering how he spent his staggering fortune, well, in 2009, he purchased a multi-million dollar estate in Barcelona, which underwent an extensive renovation. He also dropped a lot of money for his car investments. Some of the eye-popping vehicles in his garage are the Ferrari 335 S Spider Scaglietti, Pagani Zonda Tricolore, and Mercedes SLS AMG, the former alone costs $37 million.
Thomas Muller | Football | $12 M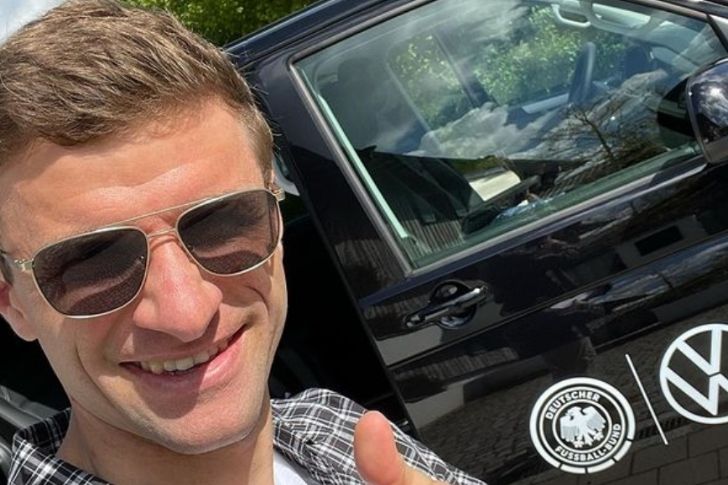 He is a football player who currently plays for Bayern Munich and Germany's national team as an attacking midfielder and forward. His career began with Bayern Munich II, then later transferred to the main Bayern Munich club, where he won the DFB-Pokal and Bundesliga several times. As of writing, he has played in three World Cups, finishing third in the 2010 FIFA World Cup and three UEFA Euros, winning in the 2012-13 event. Fortunately, his undeniable skills were recognized after he scored the FIFA World Cup Golden Boot in 2010, while he's also the recipient of the World Soccer Young Player of the Year, the Bravo Award, the VdV Newcomer of the Year, and the FIFA World Cup Best Young Player, all in the same year.
According to Celebrity Net Worth, Muller was born in Weilheim, West Germany, on September 13, 1989, and his investment in the sport gave him a fortune amounting to $12 million.
Lewis Hamilton | Race Driving | $285 M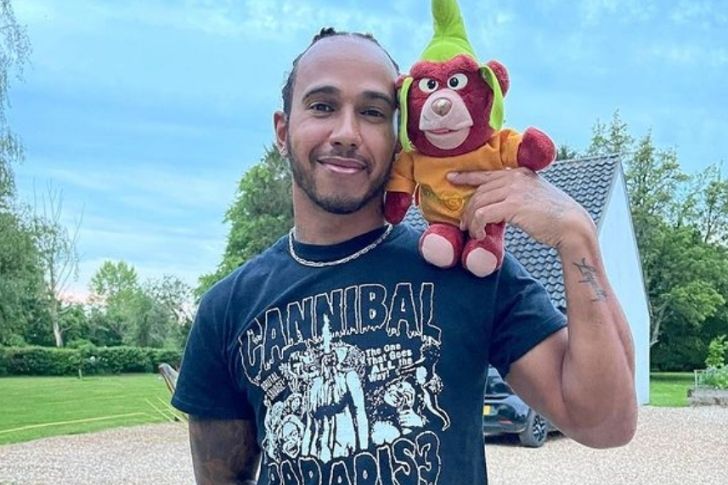 Never thought that one could accumulate a net worth by sitting behind the wheels. Well, Lewis Hamilton is not just a simple driver since he participates in Formula One, specifically in the Mercedes-AMG Petronas Team. Currently, he holds the record of the most wins in the World Championship of Drivers, tying with Michael Schumacher with seven. He is regarded as one of the best drivers of all time and one of the highest-paid Formula One drivers on the planet. One doesn't need a finance degree to know that earning $50 million a year is not a small feat to accomplish.
As of 2020, he has accumulated a total net worth of $285 million. Some of his known-to-public purchases are an £18 million mansion in London and a £32 million penthouse in New York. Of course, we will not forget the thing that made him insanely wealthy — cars. According to Throttlebias, this race driver from Hertfordshire, England, owns a Pagani Zonda 760 LH, Ferrari LaFerrari, and 1966 Shelby 427 Cobra.
Skylar Diggins-Smith | Basketball | $800K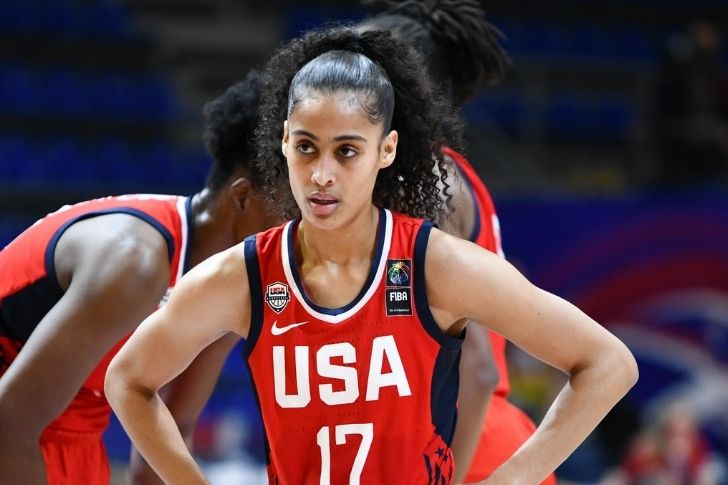 Skylar Kierra Diggins-Smith is a professional basketball player who was born in South Bend, Indiana, on August 2, 1990. She has been playing in the Women's National Basketball Association, specifically in Phoenix Mercury. During her high school years, she already showed great potential in pursuing her basketball career to a professional level. She even became the Gatorade Female Athlete of the Year and National Gatorade Player of the Year. Currently, she has played in four All-Star games, snagged the WNBA Most Improved Player in 2014, and Nancy Lieberman Award recipient for two consecutive years in 2012 and 2013. To mention more of her impressive record, she's part of the winning team in the 2011 Shenzhen World University Games and 2012 Athens World Championship.
According to WealthyPersons, Skylar has a net worth of $800,000 as of 2021, and she probably earned this amount with her investment from her earnings from her basketball career.
Roger Federer | Tennis Player | $450 M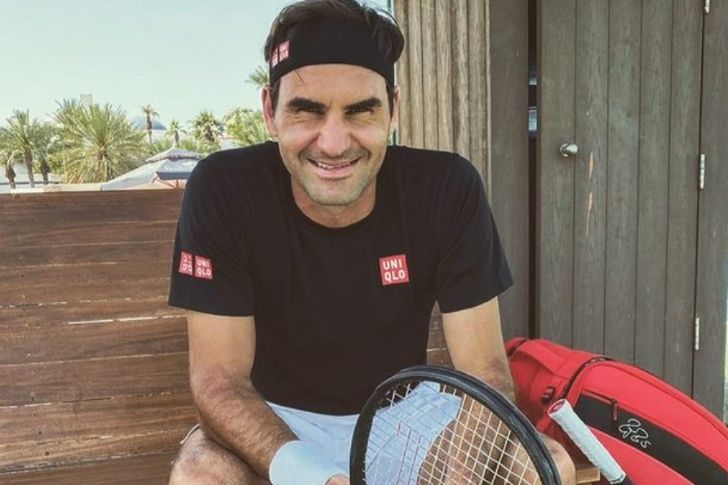 This Swiss-born professional tennis player has milked the sport pretty well, especially after knowing that he has a total net worth is $450 million. Based on his known career highlights, he has scored a gold medal in the 2008 Beijing Olympics and silver in the London's.
However, when it comes to money, we're talking about millions that might turn into a billion dollars since his reported earnings are over $130 million. However, his endorsement deals might score more than a gold medal as it is worth $600 million. He is on the track of raking in $1 billion in career earnings as an athlete, which only a handful has ever made. It's uncertain if he hired a financial advisor, but his spending choices are also quite impressive. He has a sprawling estate in Switzerland, a stunning car collection, and a private jet. This is probably where he wanted to raise his two sets of twins with former tennis pro-player Miroslava Federer.
Simone Biles | Artistic Gymnast | $6 M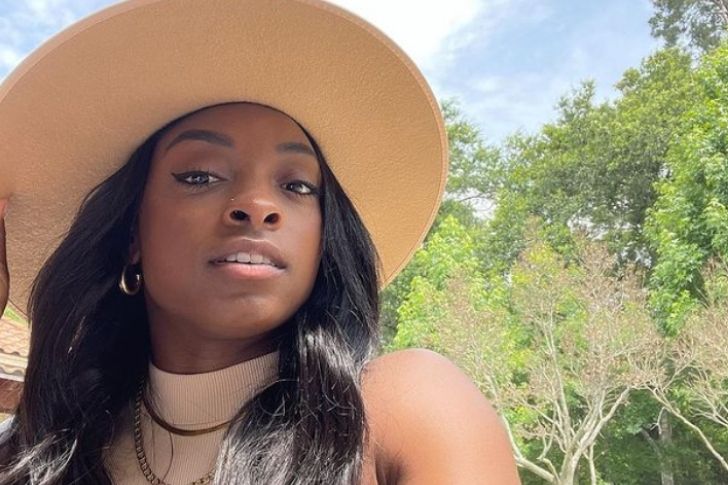 She is the most successful and most established artistic gymnast in history, with an impressive total of 30 medals from the World Championship and Olympics! Simone Arianne Biles was born in Columbus, Ohio, on March 14, 1997, and according to Celebrity Net Worth, she has a fortune of $6 million. She earned this much money with the sports she has been in and also through endorsement deals. Before participating in the 2016 Olympics, she and other gymnasts graced the Tide commercial.
Just like how good she performs is similar to how amazing she is when it comes to spending her money, not to mention her popular frugality. In 2020, Simone made an impressive investment by purchasing a new home for her and her family. Information about this Biles residence is limited but what we know is that it is located in Houston, Texas, and by the looks of photos, she posted on Instagram, she sure is living the most comfortable life she's been wishing for.
Aly Raisman | Gymnast | $4 M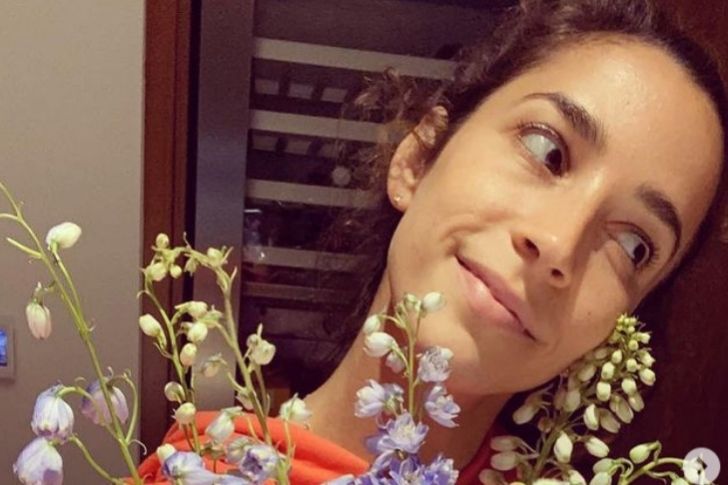 Aly Raisman is a retired gymnast who has earned a significant fortune out of it and was the captain of the US women's gymnastics teams that participated in both the 2012 and 2016 Olympics. Throughout her successful career, she has earned numerous gold medals, such as three in the Olympics, two in the World Championships, and three in the Pacific Rim Championships. With an impressive total of six Olympic medals, Aly is the second-most celebrated Olympic gymnast in US history, only behind Shannon Miller. You can get a glimpse of her intensive training and successful journey of being a gymnast in her 2017 memoir Fierce: How Competing for Myself Changed Everything.
She announced her inevitable retirement in gymnastics in January 2020. That very same year, her investment in the mind-blowing sport gave her a reported net worth of $4 million.
Michelle Wie | Golf | $12 M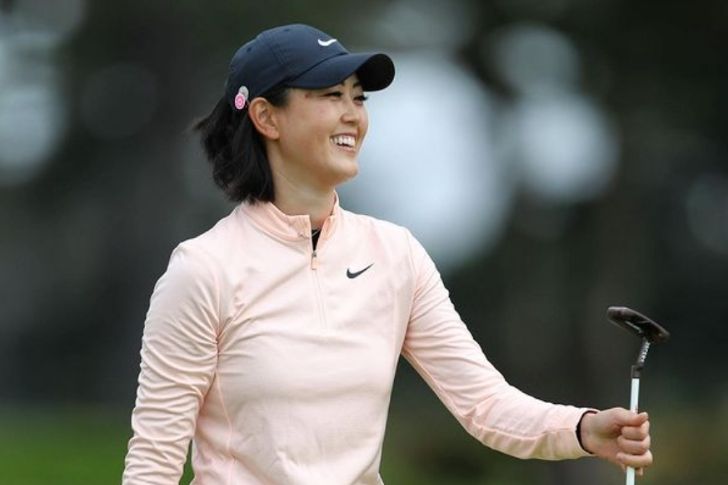 Professional golfer Michelle Sung Wie was born on October 11, 1989, in Honolulu, Hawaii. At the age of ten years old, she became the youngest individual to qualify for the championship of United States Golf Association amateur level and to win in US Women's Amateur. In 2002, Michelle snatched the Hawaii State Open Women's Division, and in 2005, she became a pro-golfer. Several years later, she won her first pro-tournament, Lorena Ochoa Invitational, held in Guadalajara, Mexico. Among the awards she currently has are the Laureus World Newcomer of the Year in 2004 and the Rolex Annika Major Award 2014.
Michelle took her degree in communication at Stanford University but is ineligible to play for the golf team. According to Celebrity Net Worth, she has a whopping net worth of $12 million. Apart from golf, she is married to a man named Jonnie West in 2019.
Marcus Stroman | Baseball | $15 Million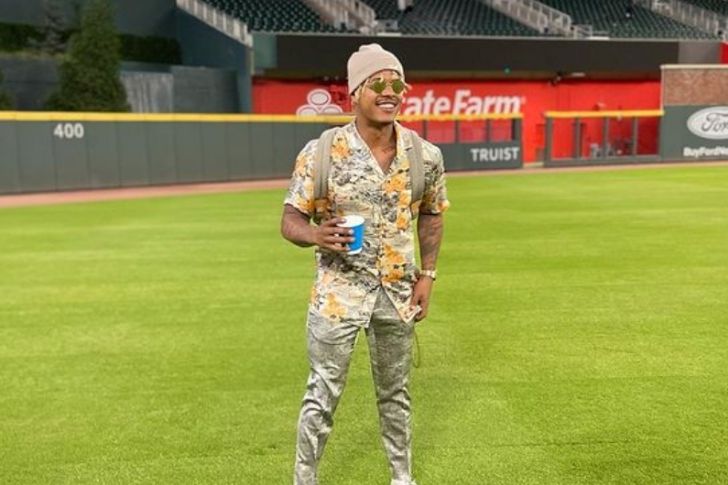 Marcus Earl Stroman is a professional baseball player, specifically as a pitcher who was born on May 1, 1991, in Medford, New York. He currently plays for the Major League Baseball team, New York Mets. In 2017, he was hailed the Most-Valuable Player in the World Baseball Classic and was also the recipient of the Rawlings Gold Glove Award. Moreover, in 2019, he was nominated to play for the MLB All-Star Game. In college, Stroman enrolled in Duke University and played for the Duke Blue Devils, and he graduated with a bachelor's degree in sociology in 2016. Prior to joining the Mets, Marcus pitched for the Toronto Blue Jays from 2014 to 2019.
In 2017, his reported net worth was $15 million, and we strongly believe that it has increased in recent years. In fact, in 2021, he inked a single-year deal with the Mets with a whopping salary of $18.9 million.
Alex Morgan | Football | $3 M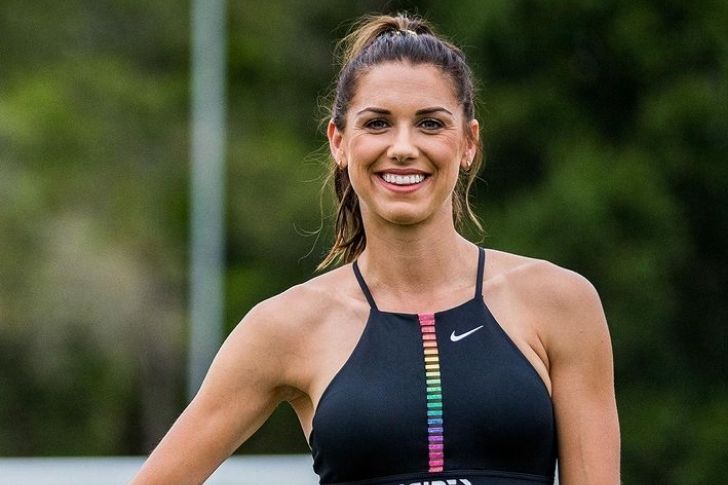 Alexandra Morgan Carrasco, born as Alexandra Patricia Morgan in San Dimas, California on July 2, 1989, is a professional soccer player of the National Women's Soccer League (NWSL), particularly for the Orlando Pride. From 2018 to 2020, Alex, alongside teammates Megan Rapinoe and Carli Lloyd co-captained the US women's national soccer team. After playing for the University of California, Berkeley's California Golden Bears, she was immediately drafted by the Western New York Flash, where her debut helped the team to secure the championship title. At the 2011 FIFA Women's World Cup at the age of 22 years old, she was the youngest footballer on the US team. Another career highlight is her match-winning goal at the 2012 London Olympics against Canada for the semi-final match.
In 2019, she earned a spot in Time's Most Influential People. Credits go to her football career; Alex was able to accumulate a fortune amounting to $3 million, according to Celebrity Net Worth.
P. K. Subban | Ice Hockey Player | $55 million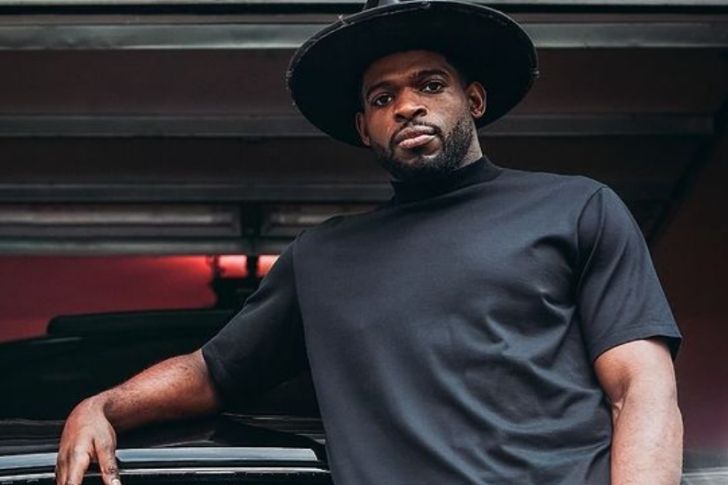 After lawyers reviewed the deal, P. K. Subban made the right decision to sign for a seven-year deal with the Montreal Canadiens back in 2014. However, after the 2015-2016 season, he was then traded to the Nashville Predators, and then in 2019, he transferred over to the New Jersey Devils. With three switches so far, P.K. has proven himself rather flexible, even if the change was also quite difficult for him.
Active in the world of ice hockey since 2009, P.K. has accumulated about $55 million to his name. Most of these are sourced from his contracts, considering he initially signed a $70 million agreement with the Canadiens. He also managed to snag partnerships with brands like Gatorade, Adidas, and Air Canada, adding more money into the pot. Of course, the ice hockey player is not all about taking as he is also a committed spokesman and fundraiser of the Montreal Children's Hospital.
Israel Adesanya | Mixed Martial Artist | $3 million
Israel Adesanya is now known for his fighting skills, but did you know that he was first a force on the dance floor before he was a name in the ring? Yes, he was an excellent dancer in his home country of New Zealand. He even highlighted his passion for dancing when he participated in UFC 243. Meanwhile, in the world of mixed martial arts, he gained the title of UFC Middleweight Champion.
Based on confirmed payouts from UFC 259, it appears that Israel has saved up as much as $3 million. While this is modest compared to other mixed martial artists, we are sure he is working with a financial advisor to gradually increase his income. In addition, he has also communicated his intent to start an anime production company after he permanently retires from fighting. If this proves to be successful, this will significantly increase his wealth, considering the potential market out there.
Alana Blanchard | Surfer | $2 million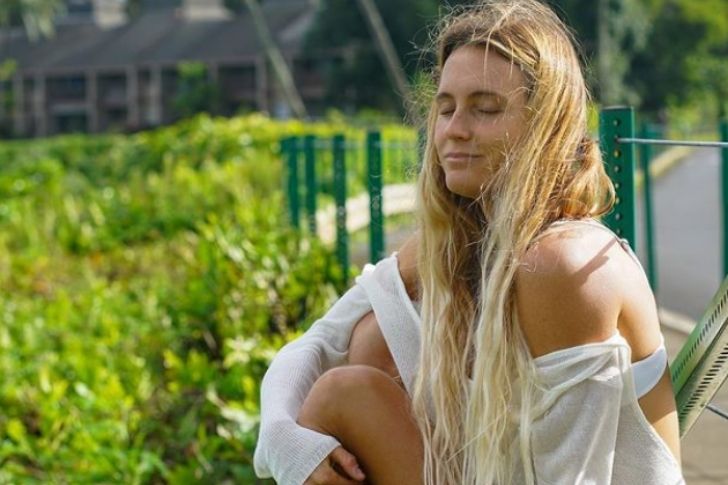 Born in 1990, Alana Rene Blanchard has been surfing since she was four years old and even competed at the tender age of nine years old. Her father was instrumental in teaching her how to ride the waves. When she grew a little older, she went on to surf professionally on the ASP World Tour. Considerably famous now, Alana was even portrayed in the movie Soul Surfer, with Lorraine Nicholson playing the part.
With a net worth of $2 million, Alana could live a relatively good life. Most of her earnings came from her income from professional surfing, but we can also give credit to brand sponsorships for a good chunk of it. She currently has two children, so for sure, she is looking for a variety of ways to increase her net worth. Blanchard and her partner, Jack Freestone, are just riding out the world situation now, but they are probably looking for more projects they could both participate in.
Neymar | Football | $185 million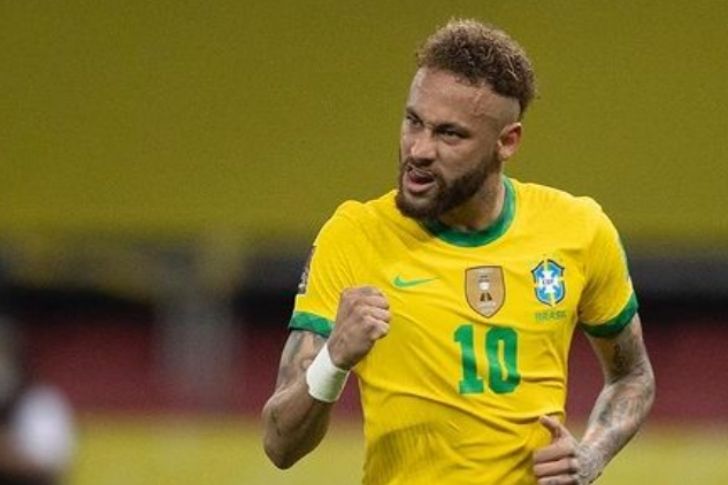 Playing forward for Paris Saint-Germain and the Brazil national team, Neymar has been regarded as one of the best players in the world. Attaining 67 goals in 106 matches for Brazil since he started at 18 years old helped catapult him to success. Neymar was critical to the 2011 South American Youth Championship wins, where he was the lead goal scorer. He also won the Golden ball during the 2013 FIFA Confederations Cup. Brazilian music enthusiasts have also given him thanks for promoting modern pop music.
With his fame, it is no surprise that many brands would go after the famed footballer. So aside from his income from the sports, he also derives money from various sponsorships. Nike and Puma are just two of the companies that are working with him. Neymar has accumulated $185 million to his name with excellent money management skills and a significantly massive income.
David Beckham | Football | $450 million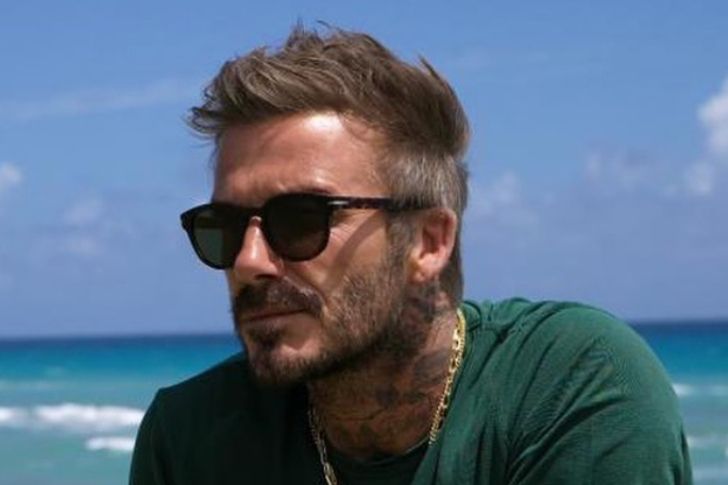 Model Victoria Beckham's wife is a big name in football. David Beckham's crossing ability and his range of passing are what sets him apart from other midfielders. His specific skill set has allowed him to be considered for the FIFA World Player of the Year twice as a runner-up. He was also inducted into the English Football Hall of Fame in 2008 and in 2021, the Premier League Hall of Fame. Additionally, David is also considered a British cultural icon and a global ambassador for football.
With a lucrative career, a happy wife, and a high net worth, David must really be happy. Reports estimate his net worth to be $450 million, which is sourced mainly from his football income. He has been consistently ranked among the highest earners of the sports. Another potential source of income was his recent investment deal when he became part owner of a car company called Lunaz.
Gerard Piqué | Football | $90 M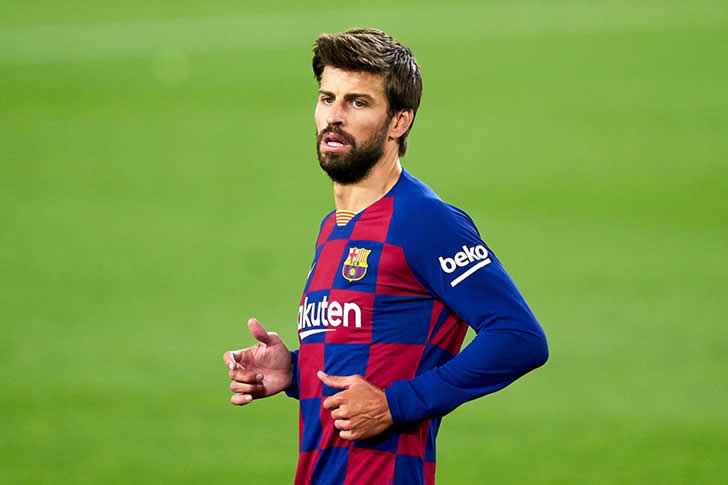 Gerard Piqué is one of the football stars of Spain. He is a star defender who currently plays for FC Barcelona, which is arguably the biggest football club in La Liga besides Real Madrid. To his credit, he has played all over Europe throughout his entire career. He started in England, playing for Manchester United, and would later make a move to La Liga. His glorious stint as Barca's defender boasts of eight La Liga titles and three Champions League titles. Moreover, he is also a star of the Spanish international football team, where he won the 2010 FIFA World Cup.
Currently, Gerard is 34 years old and is considered to be one of the best center backs in the world. As such, his distinguished football career has earned him an estimated net worth of $90 million as of 2021. Moreover, we can expect his hefty net worth to grow as his football career is yet to end.
You've Reached The End